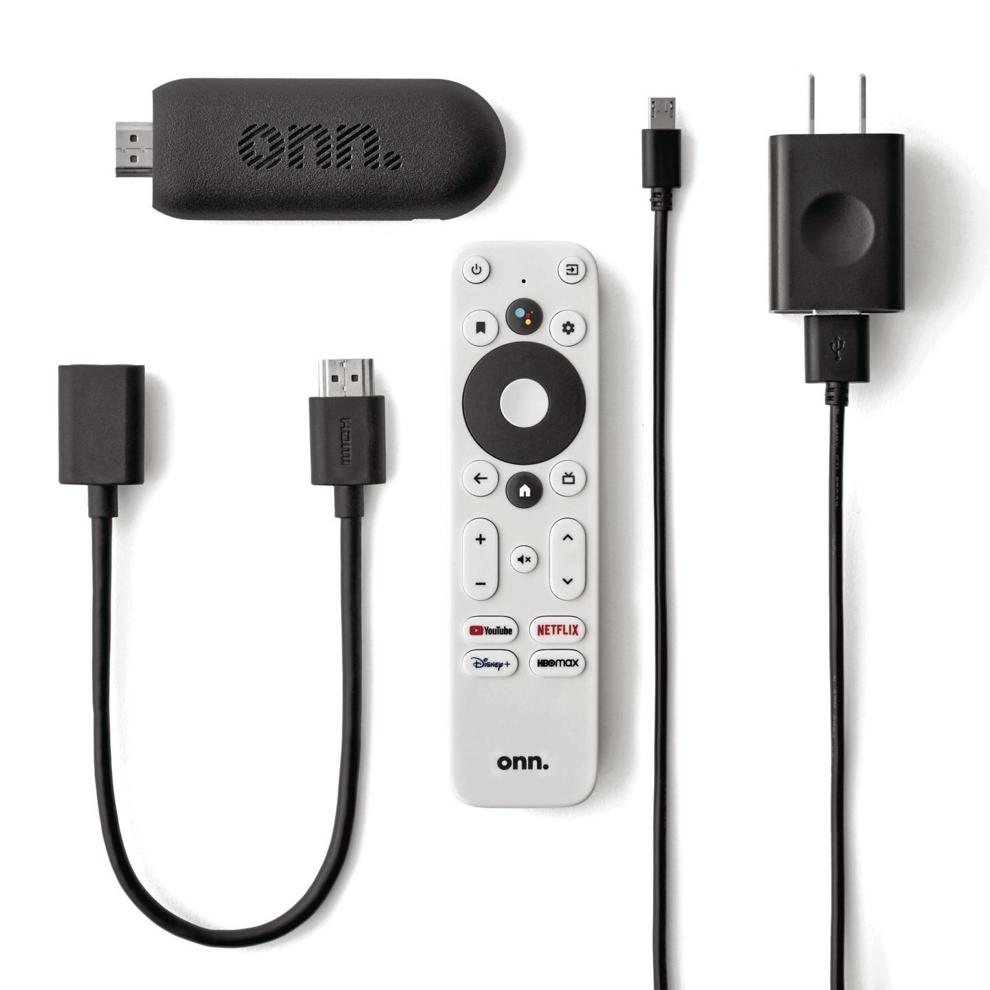 If you don't have a smart TV and you want to stream movies or cut the cord, you're going to need a streaming device.
Streaming boxes and sticks can cost anywhere from $20 to almost $200, and the offered features within that range differ a lot, too.
The $25 price point includes this review's target: the Onn FHD Streaming Stick, available only at Walmart.
The Onn streaming stick runs the Android TV operating system, so it has the Google Play store. Users can add most of the video streaming apps available there.
Top-level streaming services like Netflix, Hulu, Amazon Prime Video, HBO Max, Disney+ and YouTube are supported. Cord-cutters will find streaming bundle services like YouTube TV, Hulu Live and Sling TV.
Specs
The Onn FHD Streaming Stick measures 3.81 by 1.39 by 0.61 inches, and it plugs into your TV's HDMI port.
If that port is awkwardly placed, you can use the HDMI extension cable included with the streaming stick, which also needs a USB connection to provide power.
A word of caution: Don't lose the included microUSB cable. The microUSB port on the stick is recessed a bit more than normal (at least mine was). The cable that was included worked, but other microUSB cables I tried didn't.
The stick connects to both 2.4- and 5-gigahertz Wi-Fi networks.
The Onn stick has Dolby Audio and supports Full High-Definition video output (1080p at 60 hertz). The stick should automatically adjust to the best resolution for your display.
The remote control features a round click wheel with up/down/left/right buttons, simple up/down buttons for volume and channels, and quick access buttons for Netflix, YouTube, Disney+ and HBO Max. It has a built-in microphone to help you search for apps and shows.
The stick has Bluetooth so you can connect a game controller.
Setup
Once the stick is plugged into an HDMI port and connected to power, press the power button on the remote. You'll see the Onn boot screen, followed by a Google Android TV boot screen.
The program will guide you through connecting to your Wi-Fi network and logging in with a Google account. (If you don't have a Google account, you'll need to set one up.)
The setup wizard will show a list of popular apps and ask you to check which ones you'd like installed.
After those apps are installed, you're presented with the easy-to-navigate and customizable Android TV home screen. Note: When you first start using the home screen, you may notice some lag. This is due to the stick loading up the apps and downloading any updates and data for those apps.
If you want to add other apps or games, you can find them in the Google Play store via the home screen. You can also access the Google Play Movies and TV store to rent or buy videos.
Extra features
The Onn streaming stick comes with Google Chromecast built in. This may benefit users who want to use apps that are unavailable in the Google Play store.
Chromecast devices allow your TV to wirelessly "broadcast" video from Wi-Fi-connected computers, phones or tablets once the streaming stick is connected to your home network.
So I was able to watch AT&T TV (not available in the Google Play store) by "casting" the mobile app to the TV from a phone or tablet.
Conclusions
There are more capable devices available for just a few dollars more.
Onn sells a 4K Android TV Streaming Box for $29.99. Roku and Amazon make better sticks for $10 to $15 more.
The interface is clean and reasonably fast. The ability to play music through apps like Amazon Music or Spotify is nice, and playing Android TV games is also a bonus.
The best-use case is for TVs that can display only 1080p HD video. The Onn stick is a good choice for smaller TVs, perhaps in the kitchen or kids' room or for any TV that can only display 1080p HD.
If all you want is a way to watch Netflix or Disney+, and you don't care about any of the higher-end features in more expensive streaming devices, the Onn Streaming Stick works just fine for what it is.
Get smart: 8 ways to boost your home's tech intelligence
Simplify cooking with a smart oven‌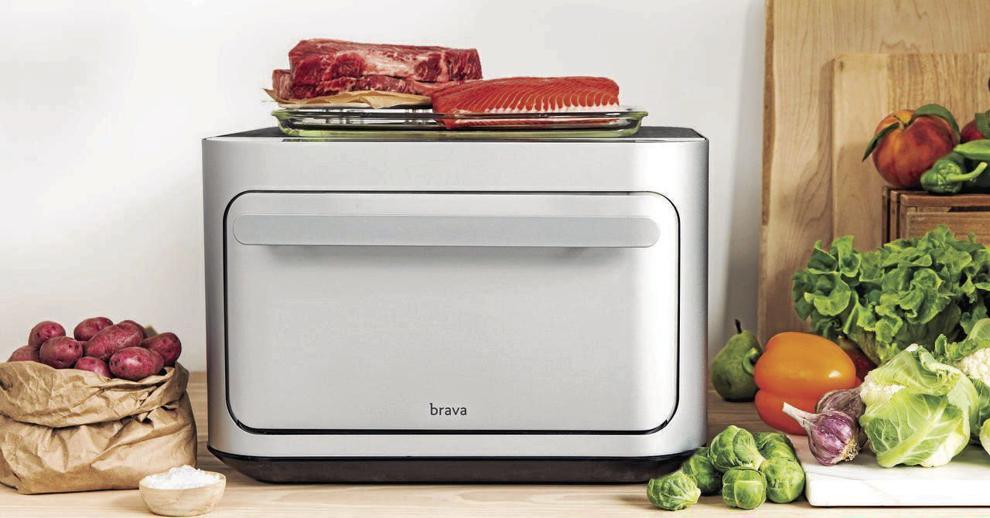 This is one of our favorite new tech developments: smart gadgets that take the hassle out of cooking and deliver high-end meals at the perfect temperature.
A smart oven is a must because it combines the simplicity of an Instant Pot with a touchscreen interface, healthy recipes and heating technology that knows exactly when everything is ready. The game-changer here, however, is the versatility that smart ovens bring: They can handle fish, meat, pizza, veggies and breads — and produce incredible results. Make frozen meals and processed food a thing of the past.
Use a smart garage door opener‌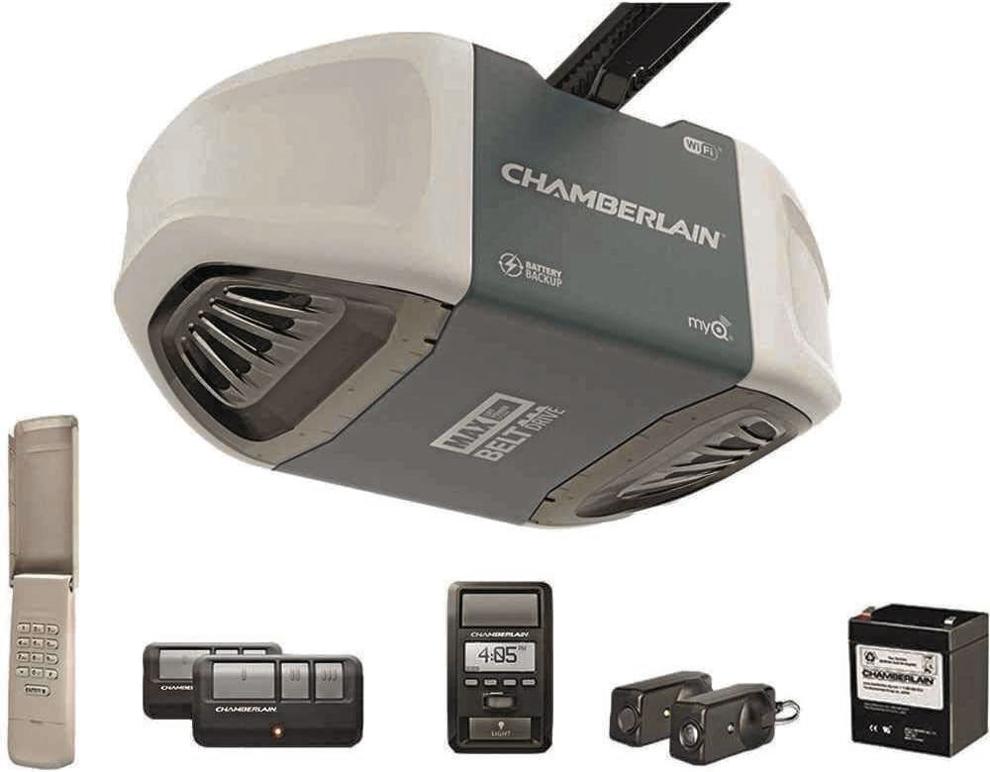 A smart garage door opener might not sound like a big deal, but there's nothing quite like the feeling of your garage door automatically opening up to greet you when you get home. Sure, the added security is nice: You can set your garage to automatically close if you accidentally leave it open, or even open it from your smartphone if you need to let someone in while you're away.
But the best part is seeing your garage open as you approach or watching it close behind you as you drive away. (Pro tip: Installing or replacing a garage door opener isn't exactly trivial, so we recommend working with a qualified contractor when upgrading.)
Upgrade to smart plugs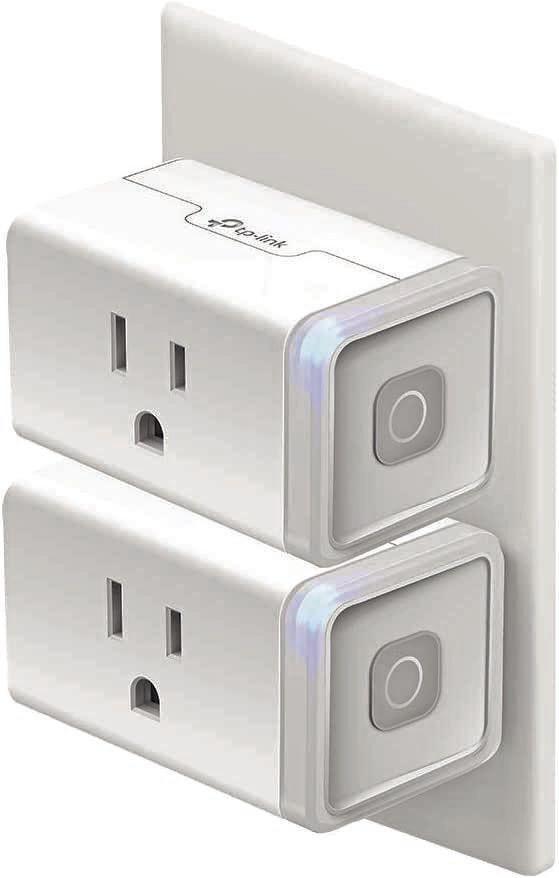 If you're interested in setting your lamps up with some smart lighting but you're not keen on smart light bulbs, you can use smart plugs and control your lighting from your phone or use voice commands with a digital assistant. Smart plugs are the perfect way to make sure your lamps are included in your lighting scenes, and they make it easy to set up voice-activated routines. Our favorite starter routine: setting it up so when you say, "Alexa, I'm home!" all of your lights turn on.
Get a robot vacuum‌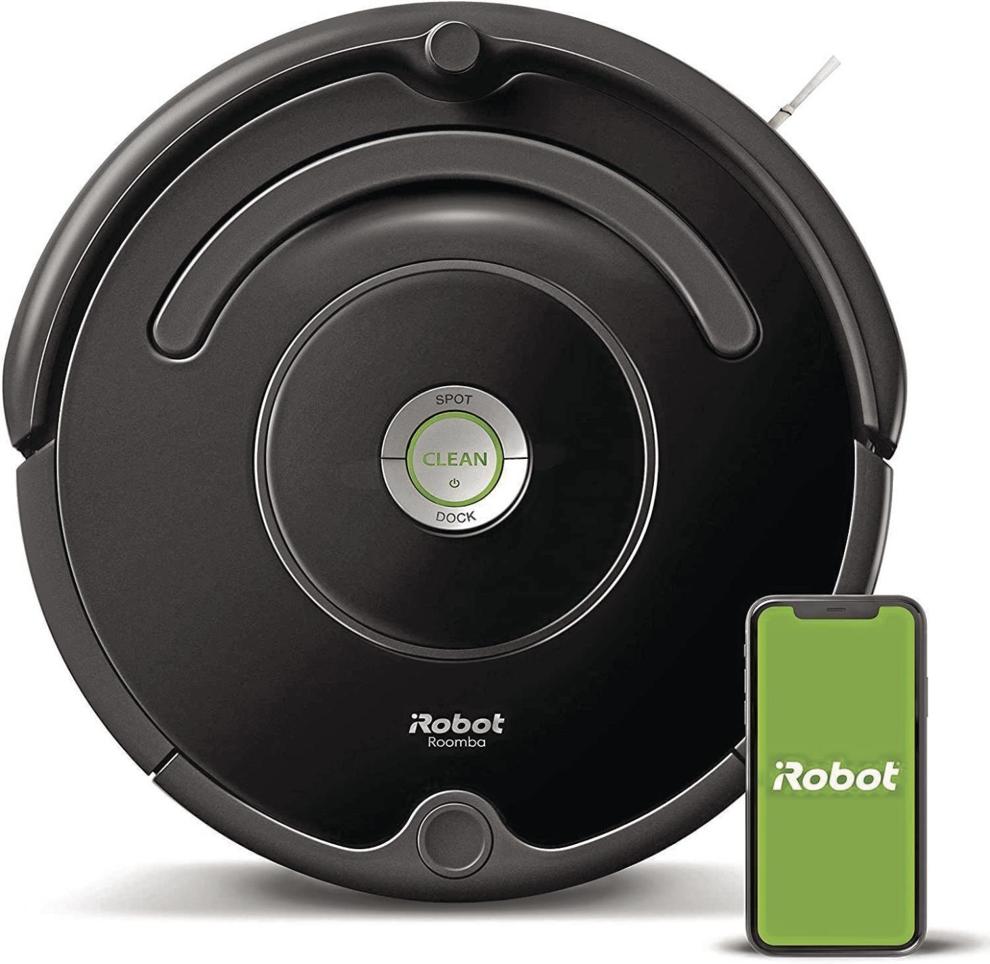 This one is a no-brainer: Smart vacuums are affordable and handle everything from mopping to animal hair on their own. There are dozens of different models available, many designed for specific use cases, so even if you've got an unusual layout or pets that shed a ton, there's a robot vacuum out there for you.
Stay organized with a kids' smart speaker‌
If you've got kids, consider getting them a kids' smart speaker. You can use it to help them manage their daily routines with alarms and reminders while supporting their learning with educational apps.
Kid-friendly smart speakers also come with built-in peace of mind: They include filters and parental controls, so you can curate their experience based on their age or needs. They're plenty of fun, too (yes, Alexa will fart if you ask) — but our favorite feature? They keep kids off screens.
Make life easier with a smart assistant
Smart speakers are great, but if you like to cook, or you need a dead-simple, hands-free way to have video calls with friends and family, you'll want to get one with a screen.
Smart assistants with screens take the experience a step further: You can ask for recipes and get step-by-step video cooking walkthroughs, or instantly chat with a loved one face-to-face. All you have to do is use a voice command to ask. Truth be told, our favorite thing about smart assistants is how they fit in anywhere: Most people use them in their kitchens or on their nightstands, but we wouldn't blame you if you wanted one in every room.
Close curtains from anywhere with a smart curtain motor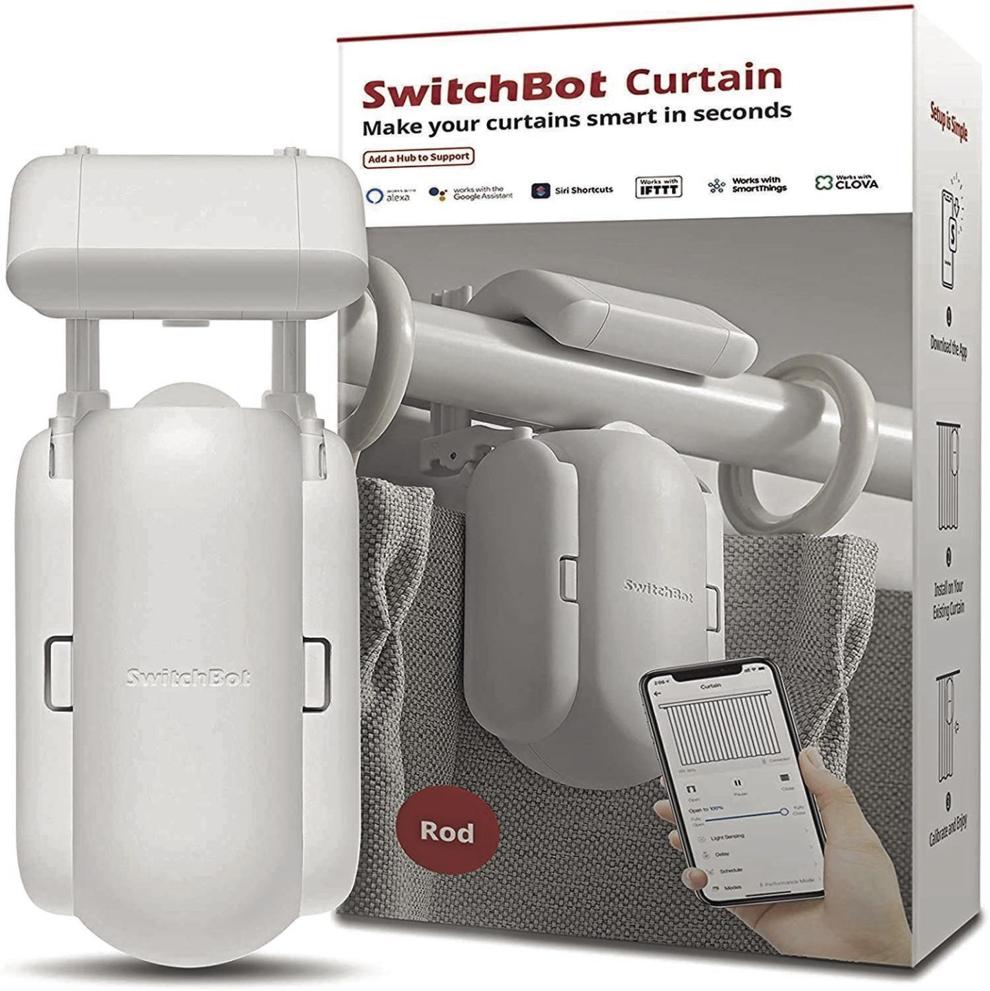 ‌While you can already buy motorized curtains, most are incredibly expensive, require their own remote controls and must be purchased with window coverings themselves. Now, smart curtain motors are changing everything: They're affordable, easy to set up from your smartphone and work with your existing curtains so you don't have to completely redecorate.
The smart tech on board is where it gets cool: For example, with the right smart assistant, you can create an automated routine to automatically close your curtains at sunset and open them at sunrise, which will likely save you money on heating and cooling bills.
Customize your lighting with color smart bulbs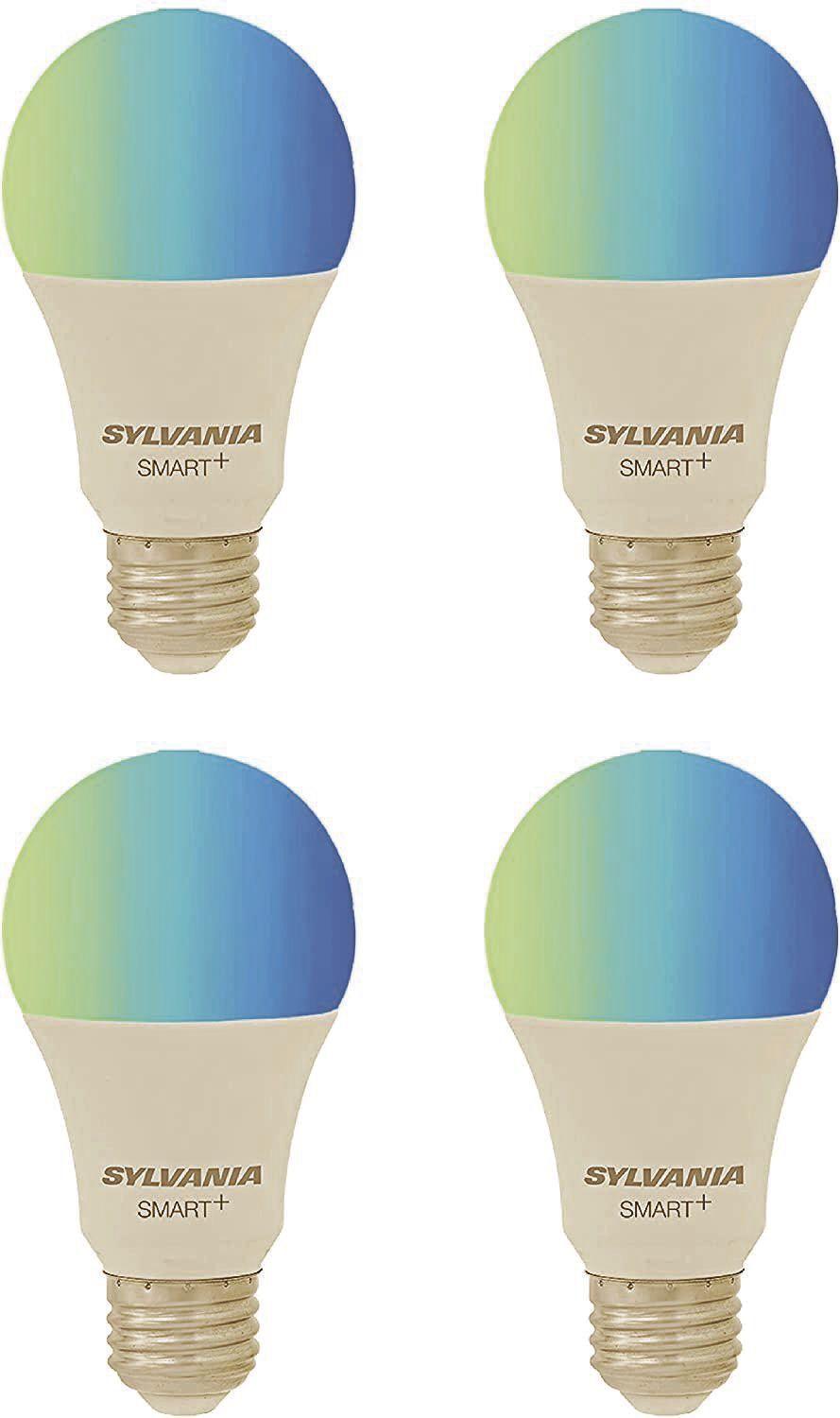 Smart bulbs that can change color are fun for everyone, no matter what age. You can use them to turn a room haunted-house red for Halloween or bring a party to life with active patterns that continually change. There's really no limit to the number of scenes you can create, and they're also perfect for scheduled routines.
Set your lights to cool, soothing tones, or use vibrant colors to change the look of a room entirely. Dial in new scenes from an app, or use a smart assistant to change the lights with voice commands. (Pro tip: If your WiFi network has a guest network, connect your smart home devices to that instead of your primary network so they don't interfere with web speeds to your more important devices.)
Jaime Vázquez is a writer for BestReviews. BestReviews is a product-review company with a singular mission: to help simplify your purchasing decisions and save you time and money.