Millions of Americans are staying at home. What are they doing? They're watching "Tiger King."
As of Wednesday morning, the docu-series about Oklahoma big cat owner Joe Exotic was the No. 1 Netflix title in the U.S.
Even Kardashians are keeping up with "Tiger King."
Here's a look at some of the Twitter reaction:
Reality star Kim Kardashian West

Actress and singer Elizabeth Gillies

Comedian Michelle Wolf

Author Jon Acuff
Screenwriter and columnist Sophia Benoit

Actor Zach Braff

Writer J.P. Brammer

Brammer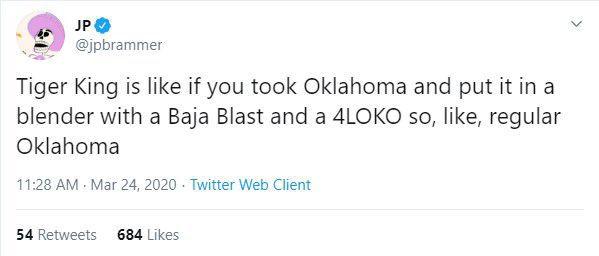 College football coach Mike Leach

Actor/NFL Network host Kyle Brandt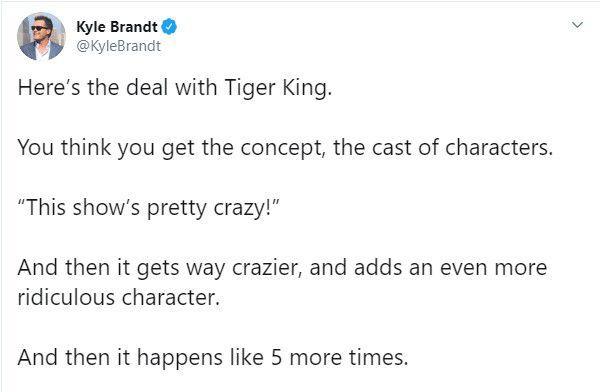 Actor Nicola Coughlan

YouTuber/actress/singer Gabbie Hanna

Singer/songwriter William Clark Green

Writer/comedian Ian Karmel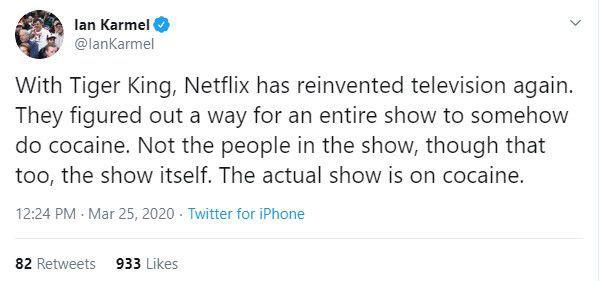 TV producer Andy Lassner

Makeup artist and YouTuber Manny MUA

ESPN personality Sarah Spain

Beats1 editorial producer Tom Thorogood

Sports writer/podcaster Jimmy Traina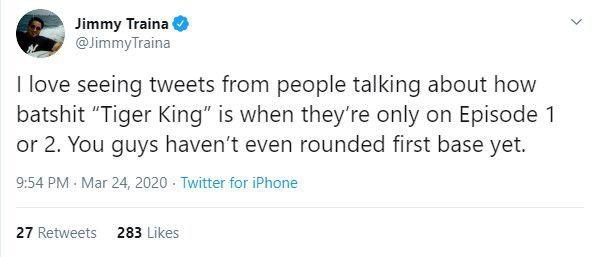 Podcaster/NBA Desktop host Jason Concepcion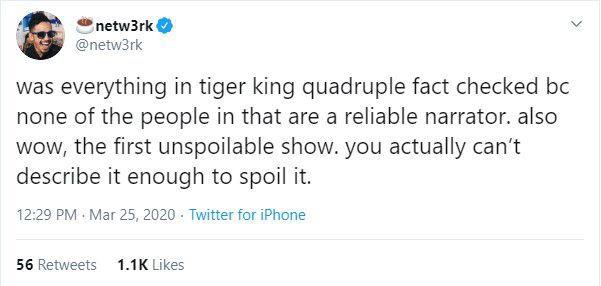 Bars, restaurants and entertainment venues are closed indefinitely because of the COVID-19 threat.
Find all of the links to coronavirus content in this Tulsa World Special report
Art needs an audience, regardless of the form it may take. A song, a dance, a play, a poem, a painting, a story — without that unique act of s…
It was 37 years ago, in March 1983, that "The Outsiders" opened in movie theaters nationwide, taking Tulsa author S.E. Hinton's creation from …
Get the latest Tulsa World Magazine