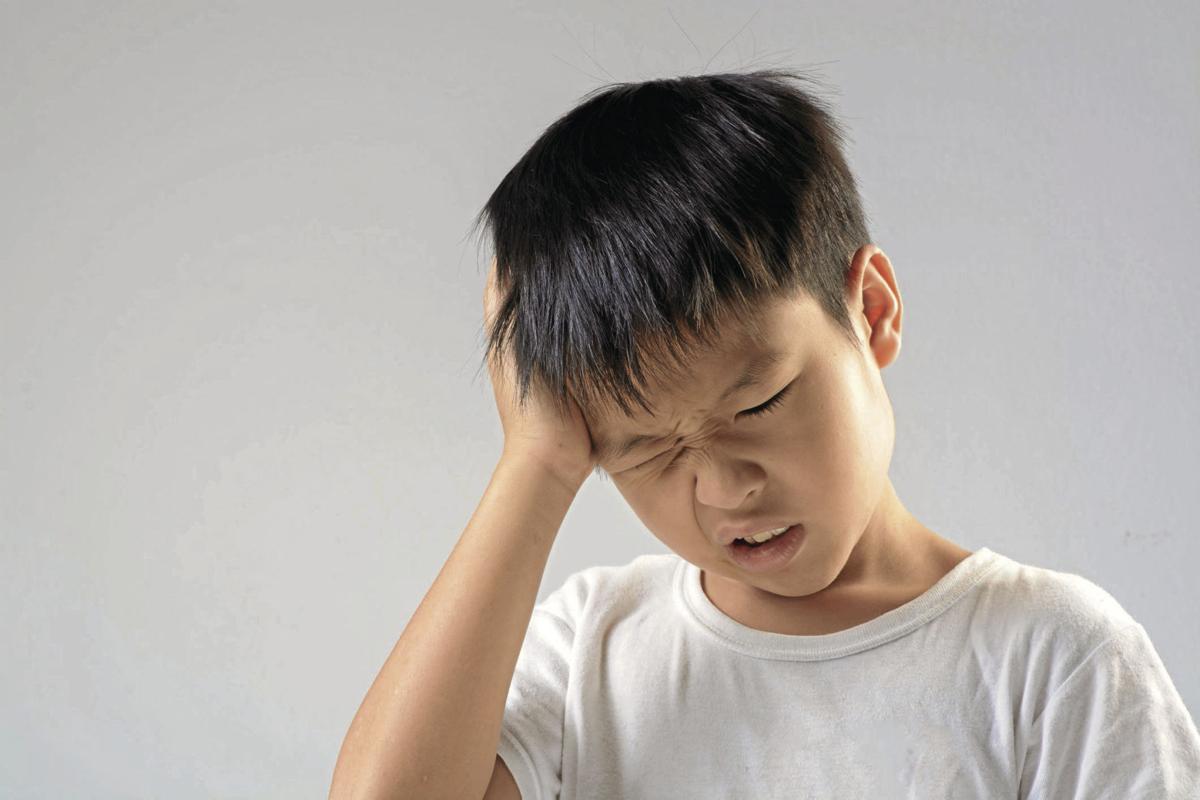 It's not uncommon for a child to complain of a headache. But what should a parent do? When should you worry? What are features that are cause for concern and should prompt a call to a pediatrician, or even a trip to the emergency room? For kids with headaches, do they necessarily need to take medication, or are there nondrug treatments that may be just as effective?
When to call your pediatrician
The cardinal rule for evaluating headaches is "first or worst." In practical terms, if your child has never had a headache before, you need to evaluate carefully.
Did they have recent head trauma, such as a fall or a sports injury?
Were they sick with a bad virus?
Are they vomiting or feverish?
Are they unable to walk, talk and eat normally?
If the answer to any of these questions is "yes," it's time to call a pediatrician. A concussion, a severe infection or even a rare but more ominous cause for a headache could be the trigger. Many people worry about a brain tumor, but this is very unlikely. You should never be alone with worry about your child's headache, and your pediatrician can help to steer you toward the best treatment.
Kids can experience migraine headaches
Children do get migraine headaches. Only about 5% of kids get them, but think about migraine in particular if a parent has migraines, as there is a genetic link.
With kids' migraines, pain can be on both sides of the head and not last as long as adult migraines. But kids can also be totally incapacitated, with profuse nausea and vomiting and the need to lie in a dark room. A migraine diagnosis is possible only after two episodes.
Ibuprofen and ice can be very effective treatments once a headache hits. A bag of frozen peas is lightweight, and the child can position it comfortably over their head.
There is a migraine-specific class of drugs called triptans that is used to stop migraines when they start. One formulation called zolmitriptan is approved for use in children. It comes in a nasal spray, so it can be used for kids who can't swallow pills.
For children with frequent migraines, it may be necessary to try to prevent them. Certain medications are used for both children and adults, such as amitriptyline and topiramate. A recent study found that combining amitriptyline with a form of cognitive behavioral therapy (a type of mind-body work that helps to change a person's response to pain and anxiety) can be more effective than the drug alone. And some children will respond to cognitive behavioral therapies alone as preventives.
The more typical kid headache
Tension-type headaches are more common. Also known as "hat band headaches," that's often what the pain is like. Kids describe pressure around their forehead or entire head. Often they can function, eat, go to school and even play sports although they don't feel well. Ibuprofen may help, and relaxation and fluids may be adequate to treat a tension-type headache.
Lots of parents are concerned about screen time triggering headaches, and it's a valid concern.
Bright lights and screens definitely can trigger migraines in susceptible children and adults, but staring at a computer, phone or iPad can trigger a headache for anyone if used for too long. Encourage limits on screen time, taking breaks and getting up to stretch when working or playing games.
It's important to ask about stress and anxiety when evaluating your child's headache. School-avoidance headaches can be tough to diagnose. Careful questions and discussion with teachers and guidance counselors may help a parent figure out if a headache is actually a way for a child to avoid bullying or a difficult situation at school. This can lead to intervention and resolution of the triggers.
The bottom line
If your child complains of a headache, take it seriously. Ask questions about type of pain, other symptoms and recent events. Enlist your pediatrician to help make the right diagnosis.
If the child has a fever, can't stop vomiting, or tells you they have double vision or trouble moving their arms or legs, go directly to the emergency room, though chances of this are rare.
Carolyn A. Bernstein, M.D., F.A.H.S., is a neurologist and contributor to Harvard Health Publications.
ER or urgent care clinic? Where to take injured child
When accidents happen, knowing where to go for treatment is key, doctors agree. But where is best for treatment of injuries and illness? An urgent care clinic or an emergency room? Some insights:
ER or urgent care clinic? Here's where experts recommend you take an injured child
What to expect from an urgent care center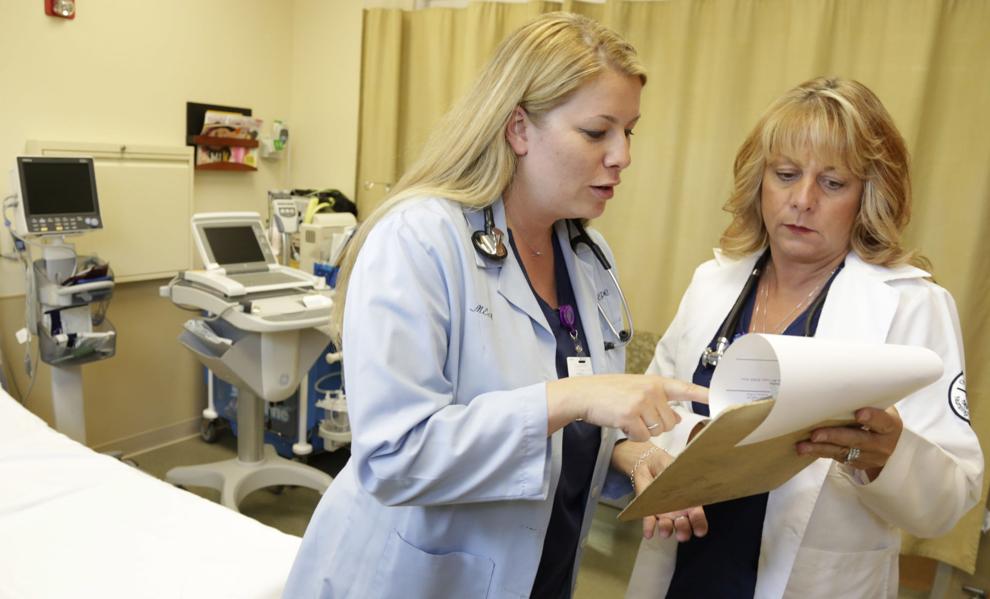 Urgent care centers, which often fill the gap between primary care doctors and emergency rooms, have convenience and cost in their corners.
Not counting retail-based clinics, there are more than 7,500 urgent care centers in the United States, according to data from the Urgent Care Association, an industry group. The association estimates that illness and injury visits at urgent care centers typically cost $115-$160. Patients here can also be seen sooner; many urgent care sites operate on a first-come, first-served basis.
What to expect from an emergency room
Meanwhile, there are only a handful of pediatric emergency rooms in the Chicago area, which have doctors who specialize in caring for kids.
Emergency rooms, though more expensive, are better able to deal with severe injuries and symptoms, like allergic reactions, difficulty breathing, or poisonings.
Things like sunburn or bothersome insect bites (unless breathing is impaired) can usually be dealt with at an urgent care clinic.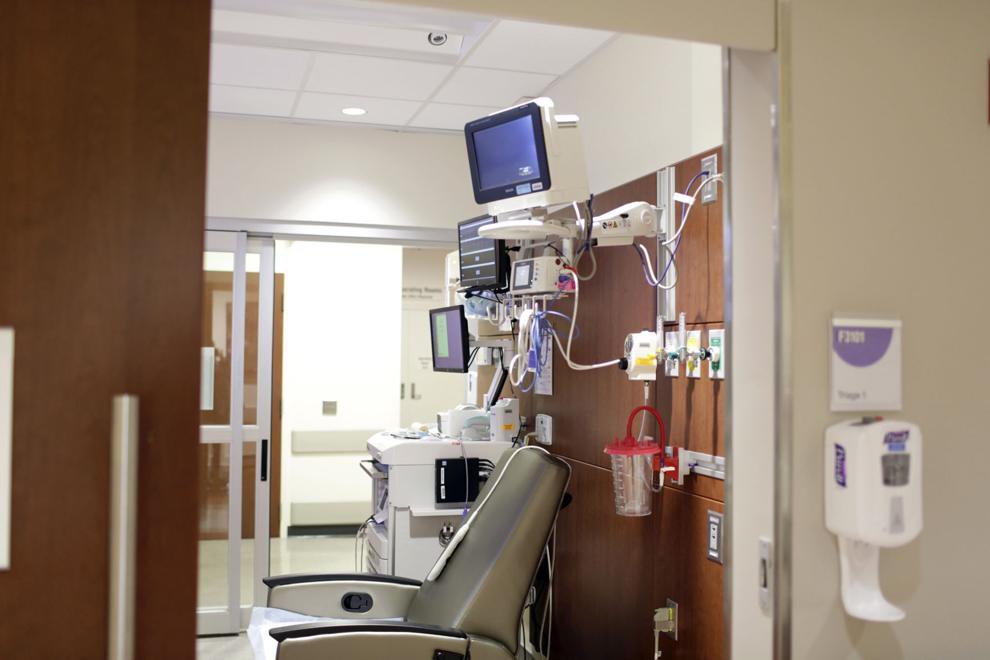 OK, so where should I go?
That considered, two common summer injuries will likely need to be treated in an emergency room, doctors said: badly broken bones, or bones that look out of place, and long or deep wounds. (For very young kids, doctors advise parents call their pediatrician first, if possible. Even after hours, many offices do respond with guidance.)
If you bring your child to an urgent care clinic for either of these conditions, you will likely be referred to an emergency room anyway, said Dr. Elizabeth Powell, an emergency medicine physician at Lurie Children's Hospital.
"Many urgent cares can't do suturing, so it just takes a lot of time, and parents don't need to have waited in two places." And, Powell adds, "if you've got a broken bone that needs to have the alignment fixed, that can't be done in an urgent care," either.
On the other hand, some urgent care centers do stitches for less serious cuts, and some also treat less severe bone breaks.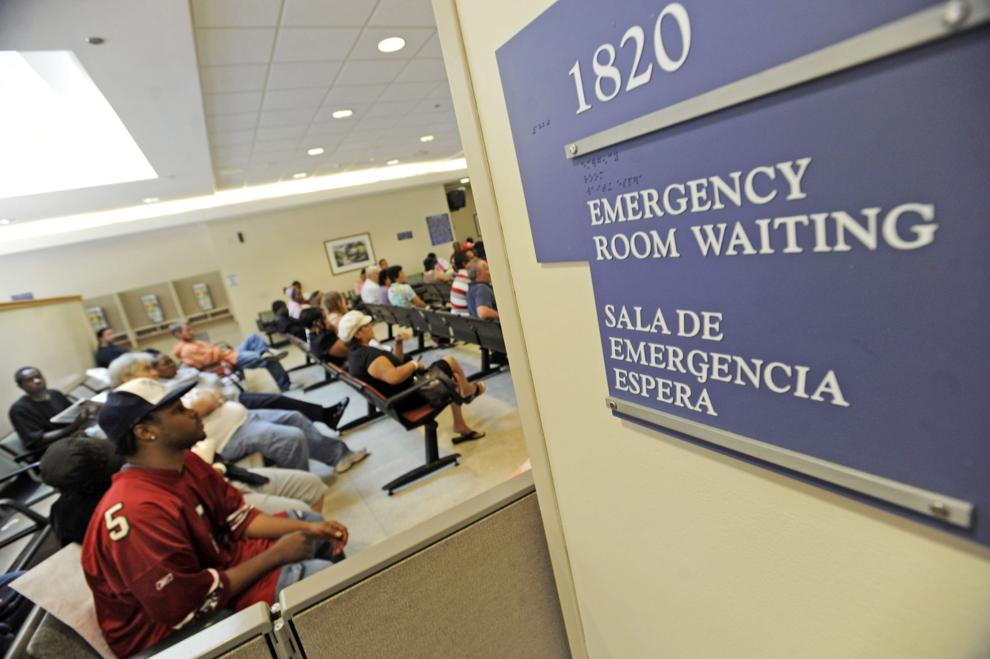 Still, if you make an emergency room your first stop, expect to wait a bit for help.
"Most ERs are staffed by general ER doctors," said Nozicka, the local emergency care physician. "They see all comers, so they're not very efficient. Unless you have a true life-threatening emergency, you're not going to be seen right away."
Emergency rooms, which, like urgent care centers, won't have your child's medical history, also get "one shot at you," Nozicka said. As a result, emergency physicians tend to rule things out and often won't make a diagnosis. In the process, he said, "They tend to use imaging more than usual, and they also tend to order a lot of labs, which makes your visit longer, and which makes your visit less pleasant, especially if you're a child."
Translation: higher costs, even though 97 percent of children in Illinois are insured.
During summertime, play it safe, experts say
With schools out and temperatures up, it's almost inevitable that kids will be soaking up the summer outdoors, sometimes unsupervised. The best treatment for seasonal accidents, experts say, is to prevent them in the first place.
Ensuring kids wear helmets and protective gear when on bikes, skates and scooters; keeping pools fenced off when an adult isn't present; and being sure to use the proper safety seat restraints in a vehicle were among the top recommendations. Storing the number for the Poison Control Center (1-800-222-1222) in a parent's cellphone is also helpful.
Vigilance is key, especially when children are near water, all agreed.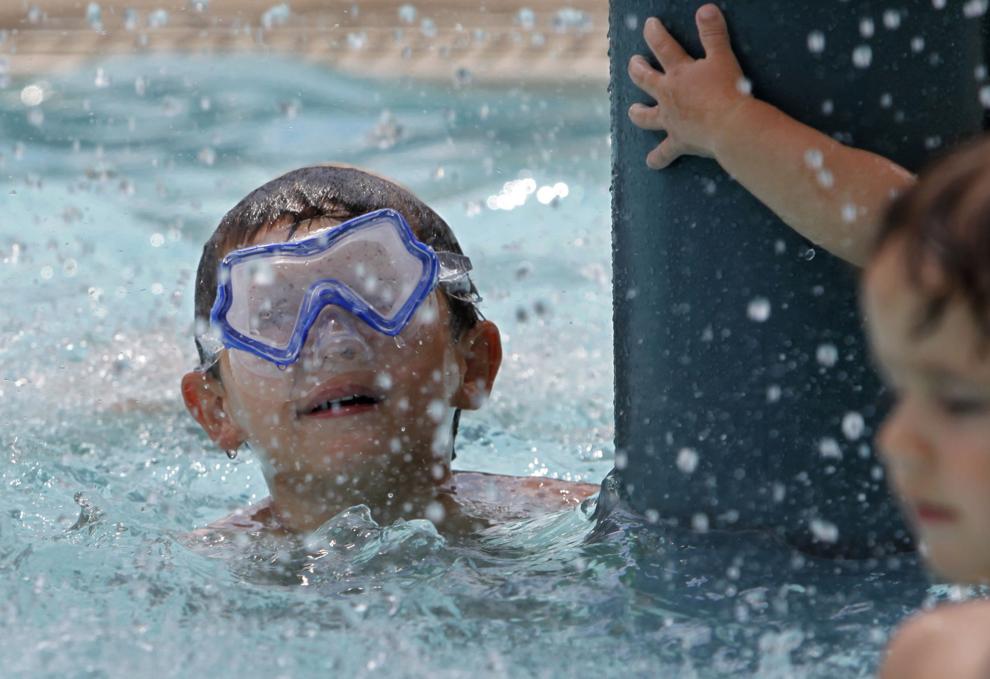 "Children always need to be supervised by an attentive caregiver," said Deborah Hersman, president and CEO of the National Safety Council. "That means not reading, not being on a cellphone and not consuming alcohol."
It also means making that expectation clear for other caregivers, said Hersman, a self-proclaimed "Safety Mom." When in groups, she advises caregivers declare exactly who is watching young ones, and not simply assume that someone in the group is. Drowning, for instance, can take place quickly and quietly.
"There are a lot of ways to prevent some bad things from happening that are very easy to do," Nozicka said. "A lot of these injuries in the summertime are preventable."
Distributed by Tribune Content Agency, LLC.