Anyone who knows me understands that cheese is one of the most important things in my life. Yes, I once owned a cheese shop that offered more than 100 types of artisan cheese at any given time.
Still, I'm also not one to shy away from a slice of good ole' American cheese draped over a burger or a steamy bowl of Velveeta-laden queso for dipping chips. France may be the epicenter of local cheesemaking, but there are many delicious cheese makers right here in Oklahoma that are worth searching out.
FEATURED The Cheese Factory at OkieSpice
107 N. Main St., Sand Springs
Steve and Kim Zieg opened OkieSpice and Trade Co., a retail store specializing in made-in-Oklahoma products, to satisfy a missing niche in the area. Home cooks and barbecue aficionados flocked in to stock up on grilling essentials, spice blends and other unique products. The store also carries cookbooks, aprons, drink mixers, locally produced soaps and lotions, and other gift items.
"We wanted to be able to highlight made-in-Oklahoma products," Kim Zieg said. "I would venture to say 75% of the products we have are made in Oklahoma. If there is a good product, and we can get it, we'll sell that over going to another state."
Locally made cheese is a new item for the store that has been so popular that it changed the store's scope.
Early on, the Ziegs carried a line of blended artisan cheeses from The Cheese Factory, a small-scale operation in Kingfisher. When the owners of The Cheese Factory decided to sell the cheese business, the Ziegs were approached about taking over production.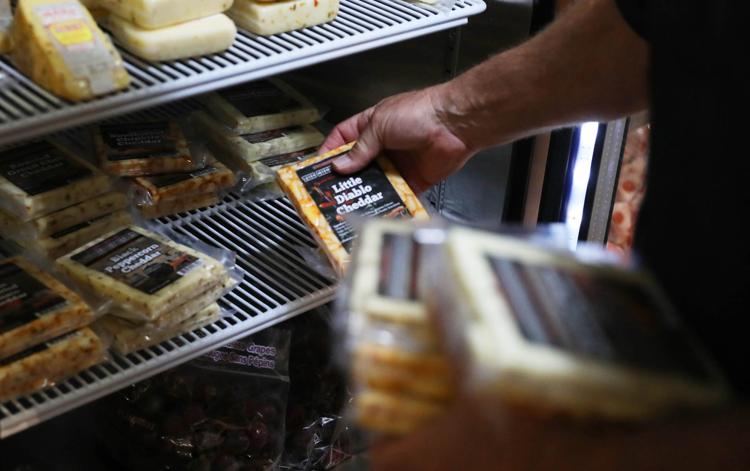 To house a cheesemaking facility, the Ziegs decided to move the store to a larger location in downtown Sand Springs, which opened in November 2019. Kim Zieg said cheese has been one of their best-selling items.
"People definitely expect the cheese when they come," she said.
Cheese flavors range from the popular Rancher's Cheddar (seasoned with chile powder, cumin, oregano and garlic) to Italian Sun-dried Tomato, Jalapeño Extreme, Roasted Green Chile, Black Peppercorn, Smoked Bacon Ranch and Smoked Garlic Cheddar. To make the cheese, without an attached dairy facility, the Ziegs ship in cheddar from Wisconsin dairies.
At the end of June, they made a big batch of cheese and added two new seasonal flavors to their artisan collection — blackberry cheddar and sweet basil.
It is about a three- to four-day process to go from the original blocks of cheddar to the finished Cheese Factory product. The Ziegs said they hope to keep expanding their cheese products, as well as the places where people can find them.
"We have been reaching out to Oklahoma wineries and forming partnerships on that end," Zieg said. "Some wineries in the state are interested in carrying the cheese and offering gift baskets."
Swan Bros. Dairy Inc.
938 E. Fifth St., Claremore
Swan Bros. Dairy Inc. started in 1923 with just one cow and is now one of the state's most diversified dairies, producing milk, cheese and other dairy products. Ruby and Harley Swan Sr. started with that one cow and began delivering milk in classic glass bottles to Claremore residents. In 1946, the Swans sold the milk route because of a worker shortage due to WWII and began selling their milk to a local processor. Five years later, the Swans began selling Grade A raw milk to the public, straight from the farm. In 1962, Ruby and Harley, Sr.'s sons, Harley, Jr., and Larry bought the dairy to continue the legacy. In 1972, Harley, Jr. and his wife Dorothy bought Larry's portion of the dairy and continued to sell raw milk at the farm.
Diane, the daughter of these second-generation farmers, returned home to the dairy and began making cheese, starting with hand-crafted Colby cheese, in April of 1985. Diane has perfected the craft over the past several decades and is the person behind the brand, Oklahoma Premium Cheese.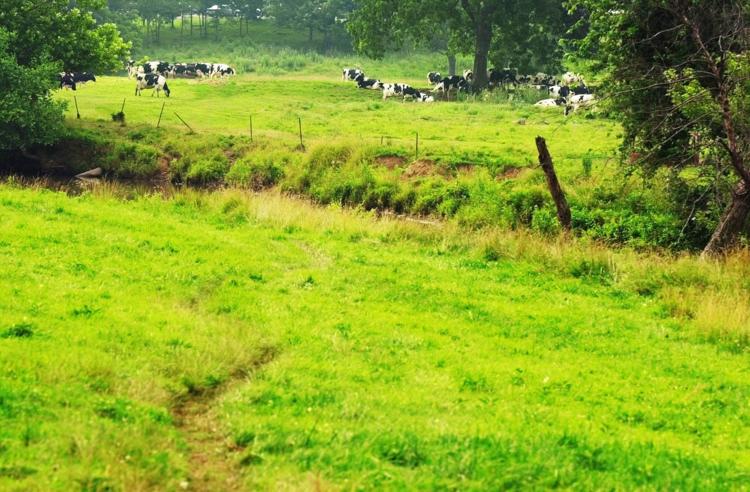 In the spring of 2016, Harley, Jr., and Dorothy sold the dairy to the third generation of Swan Dairy farmers, their daughter, and son-in-law. Diane and Don Williamson currently own the dairy and have plans to grow the business and eventually pass it on to their son, Jason Williamson; daughter, Ashley Hollingsworth; and son-in-law, Zach Hollingsworth, all who are set to become the fourth generation of Swan family farmers.
As Oklahoma's oldest licensed raw milk dairy, Swan Bros. Dairy still sells raw milk at the farm store but has expanded the operation exponentially since 1923, adding 10 varieties of cheese, vat-pasteurized milk, vat-pasteurized chocolate milk, beef, pork and more.
The Swans' cows are carefully monitored every day to ensure their health and happiness. They are allowed to leisurely graze the 100 acres of pastures and have a constant supply of high-quality hay. The cows receive their daily grain in the milking parlor and are looked over for any possible health concerns or illnesses. The picture windows within the milking parlor allow visitors to watch as the cows are milked.
Varieties of cheese offered include Colby, cheddar, mozzarella, hot pepper, smoked cheddar, mozzarella and cheddar curds. While picking up dairy products, shoppers can also select Made In Oklahoma products, such as local honey, beef, sausage and jams.
Swan Bros. Dairy cheeses are available for purchase by stopping by the farm store in Claremore or ordering online at swandairy.com.
Cheeses and milk from the dairy are also available through Joe's Farm (joesfarmok.com) and Grassroots Ranch (grassrootsranch.com).
Hellim Cheese Factory (Emre Natural Foods)
Hellim is a traditional cheese of the Mediterranean and Cyprus' pride, with roots dating back thousands of years to the Byzantine Empire. Recipes for the cheese vary from village to village, and the cheese is a source of pride to all Cypriots. Hellim (similar to the more familiar halloumi) is a semi-hard, unripened, brined cheese, traditionally made from a mixture of goat's and sheep's milk because there were few cows on the island of Cyprus. Hellim has a high melting point and can be fried or grilled without melting.
After more than 30 years of bringing suitcases full of hellim back from their annual trip back to Cyprus, the Ertugrul family decided to make their own hellim here in the U.S. The Etrugruls established Hellim Cheese Factory in Stroud in 2014 with a vision to bring the Cyprus grilling cheese they grew up with to American cheese lovers. The Ertugruls grew up in Cyprus, where hellim and ricotta cheese were the only kinds of cheese available and were served at most meals.
"Once a year, the women of our village would come together to make all of the hellim for the entire village for the year in one sitting," Sara Ertugrul said. "Now, it is all made from factories."
Hellim Cheese Factory uses 100% Grade A local cow's milk to make hellim at its 10,000-square-foot facility in Stroud. Each block of cheese is hand-folded just as it has been for centuries in Cyprus. This hellim is brined much less than traditional varieties made overseas, which is also better for those with restricted diets.
Hellim Cheese Factory also makes a spicy variety of hellim, which, according to Ertugrul, has been a "runaway hit."
Hellim Cheese Factory used the whey by-product from making hellim to make creamy, fresh ricotta cheese. Hellim has a shelf life of 12 months, so it's a great product to keep stock of for last-minute dinners.
Hellim is commonly served sliced with fruit or grilled with eggs for breakfast, warmed in paninis, grated over pasta or fried, and drizzled with honey or a squeeze of lemon.
"We just got into Whole Foods Market," said Ertugrul, emotionally. "It was my father-in-law's dream to open this factory to make this cheese that no one has heard of. They are so proud of where they came from."
Many people know the "flaming cheese" known as saganaki from Tulsa's annual Greek festival. "Yes, our cheese is perfect for setting on fire," jokes Ertugrul.
Hellim Cheese Factory's hellim and ricotta cheeses are available at Joe's Farm in Bixby; Whole Foods, Esperance Bakery, K66 General Store at Mother Road Market, Lambrusco'z To Go, Siegi's Meat Market & Deli and the Tulsa Farmers' Market. Local free home delivery is available in the Tulsa and Oklahoma City areas through Prairie Creek Farms.
Wagon Creek Creamery
11690 County Road 710, Helena
Ron and Barbara Crain began dairy farming in northwest Oklahoma back in 1991. In 2005, after years of dealing with the big milk cooperatives, they built Wagon Creek Creamery, intending to make their own cheese and dairy products. The Crain's worked with both the Food and Agricultural Products Center at Oklahoma State University, and with Pladot, an Israeli dairy equipment supplier, to help bring their cheesemaking facility to life.
Animal agriculture sometimes gets a bad rap, but there is a way to do it that is beneficial to the soil as well as the animals.
"We just want everyone to know how environmentally important what we do is," Barbara Crain said. "We are actually improving rather than depleting the soil."
Currently, Wagon Creek Creamery is the only 100% grass-fed dairy producer in the state and among the few in the entire country. Dairy cows in the United States are bred to consume enormous amounts of grain and produce considerable amounts of milk. The Crains' cows are smaller. In addition to their more modest appetites, the cows' transition to grass is much easier than larger breeds.
"We typically milk from March through October or November," Crain said. "Then, the pastures carry the cows through the winter — we don't have to bring in any hay or grain to feed them."
Compared to some of the massive dairy facilities in this country, Wagon Creek Creamery is considered a small family farm, one that is dedicated to good stewardship of the land. Through permaculture, natural fertilization and by building organic matter into the soil, the Crains have transformed a tired wheat farm into lush pastureland. Some of the sustainability practices include hay-less winters (5 to 10 bales of hay total are used to feed all 80 head of cattle), rotational grazing, and holistic grazing management. 750 trees were planted on the farm, which helps raise the mineral content in the soil, provide shade, and encourage flora growth. The farm also created 5 wetlands due to increased water retention and by the addition of swales to capture runoff).
The Crains completely removed grain from their cows' diet and manufacture 100% grass-fed yogurt and butter, as well as pasteurized and raw milk cheeses. The cheeses, including cheddar, cheddar and chives, Monterey Jack and pepper jack, are aged 60 days because they are made with raw milk, so they can be sold off of the farm at other locations. In addition to cheese, Wagon Creek Creamery also sells whole milk and non-fat Greek yogurt, ricotta cheese, butter, crème fraiche, and yogurt dips. Apart from dairy, they have pastured hens producing eggs, and have begun raising pastured beef for meat.
Cheeses and other dairy products from Wagon Creek Creamery are available at the Tulsa Farmers' Market, through Grassroots Ranch or online from the creamery's website, shipped directly to your home. During the COVID-19 pandemic, when the farmers market was shut down, Wagon Creek Creamery was for weeks the lone vendor offering products in Kendall Whittier Square on Saturday mornings.
LOMAH Dairy
23800 S. 690 Road, Wyandotte
It turns out the Land of Milk and Honey is merely a stone's throw from Tulsa. Stanley and Donna Johnson own and operate LOMAH Dairy, a small farm in Ottawa County near the Arkansas border. LOMAH stands for "Land of Milk and Honey," and this family-run farm and dairy is nothing less, raising Jersey cows to produce farmstead cheeses.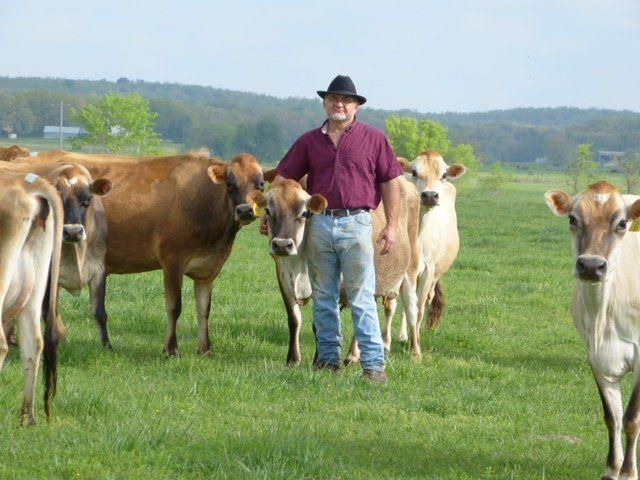 The Johnsons have been running LOMAH Dairy since 2002, but Stanley has spent his life in the business. He grew up in his family's dairy, getting his start with a cow named Rosie.
LOMAH's cows are living their best life, grazing, resting and enjoying the green pastures, creeks and wooded areas of the farm's acreage. They make their way to the milk barn twice daily to be milked, then return to the fields. Alicksa, Zuma, Ellen, Lucky, Antoinette and Tubs are but a few of the Jersey cows who produce the rich and flavorful milk for which LOMAH is known.
Currently, LOMAH Dairy makes Monterey Jack, colby, cheddar, Gouda and Havarti, as well as manually milled cheese curds, fresh-churned butter, buttermilk, VAT pasteurized milk, skyr and yogurt. VAT pasteurization is a form of small-batch, low-temperature pasteurization that produces non-homogenized milk while retaining the raw milk characteristics that customers prefer.
This past March, as restaurants and other businesses that LOMAH sells to were shut down, the farm faced the possibility of pouring out 200 gallons of milk. Fortunately, the Johnson family processes their own milk on the farm, so they could turn all of that unused milk into cheese, which has a longer shelf life.
Customers love LOMAH's cheese products, but also the dairy's 100% ethical, sustainable, and transparent production practices.
Stanley Johnson spent 23 years as a supervisor for the United States Department of Agriculture. His wife, Donna, teaches microbiology, anatomy and physiology, food safety and epidemiology at Missouri Southern State University. In addition, both have received doctorates in veterinary medicine and are equipped with agricultural education and hands-on farming experience. The Johnsons — along with the help of their three children, John, Will and Grace, and a small working staff — operate LOMAH with a commitment to integrity and sustainability.
There are no growth hormones, soy or by-products in the milk and no herbicides or synthetic chemicals on the grazing fields. Because no gas or propane is used on the farm to power anything, the pasteurizer is heated by a large wood-fired boiler. The water on the dairy farm comes from an underground artesian spring that pumps out more than 1 million gallons per day.
LOMAH products can be found in many Tulsa restaurants, including Stonehorse, McNellie's and Antoinette Baking Co. Many coffee shops, including Topeca Coffee, Chimera and even Ree Drummond's Pioneer Woman Mercantile in Pawhuska, use LOMAH milk for their coffee beverages.
LOMAH products are available for purchase at Siegi's Sausage Factory and Reasor's grocery stores. The Johnsons have been regulars at the Tulsa Farmers' Market every Saturday morning for years, packing up the refrigerated truck and leaving before dawn to set up before the market opens.
The other way to secure LOMAH products is the old-fashioned way — by visiting the farm. The on-site store, one small room with a refrigerator, is operated by the honor system. Customers come in and pick up their milk and cheese, write down on a sheet of paper what they buy and leave the money behind. The store is open on the farm from 7 a.m. to 9 p.m. daily.
Lovera's Italian Market
A story on Oklahoma cheesemakers wouldn't be complete without mentioning Lovera's down in Krebs. Sam Lovera, owner of the iconic Lovera's Italian Market, passed away in January. It was a massive loss for the business and the Italian community of Krebs, long known as Oklahoma's Little Italy.
To understand why Sam Lovera stood out among the cheesemakers, and why his heart was rooted in Italian ingredients, we have to backtrack to the early 1900s, when Italian immigrants (including Sam's family) came to the area to set up a coal mine. The Italian enclave of around 2,500 people developed from there with Italian-American restaurants and the best — if not only — authentic Italian market in the state. Lovera's has been awarded more than 14 national and international awards since 2012, firmly putting Oklahoma on the map for artisan cheese.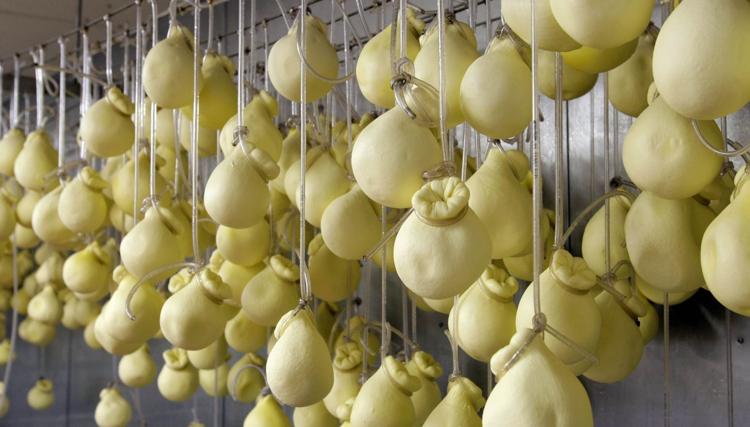 Lovera's grocery and market has been around since 1946 when Sam's grandmother Martha opened a meat market and community grocery store to service the area and make ends meet after her husband, Battista, was killed in a mining explosion. Martha's son, Mike, and his wife, Madeline — Sam's parents — took over the business and opened what is now Lovera's. To say the market has always been a part of Sam's life would be an understatement: He was raised above the store, and his mom still owns the house next door to the market.
"We have been making Lovera's Italian sausage since day one," Sam Lovera told me when we chatted back in 2017. "Then, Walmart came to town, and we had to find ways to diversify the business." Lovera's many products, including that sausage and their famous caciocavera cheese, became a brand, sold throughout the country via mail-order. Lovera's branded products can be found in many grocery stores and specialty markets in the Tulsa area and around the state.
Shawn Duffy, Sam's son-in-law, joined the family business in 2008 and, thanks in part to his culinary experience and scientific background, kick-started the artisanal cheese production. Duffy is now head cheesemaker.
All of Lovera's cheeses are made with milk from Jersey cows that live down the road, and every piece is hand-cut and hand-stretched. The facility produces 60,000 pounds of cheese a year. It hopes to get that up to 120,000 pounds annually.
Matteo Lovera, Sam's grandson, is now the market's official cheese apprentice. He manages the cave program, as well as all charcuterie. He spent time studying cheesemaking in northern Italy.
With the exception of the Loveras, however, Krebs ex-pats came mostly from southern Italy, so the facility mostly makes cheese from that region, including the flagship caciocavallo-style Caciocavera (the name is a cross between the DOC-protected caciocavallo and the Lovera family name).
Duffy added a cheese "cave," which mimics an actual cave environment, where cheeses across the world have been aged for centuries. Duffy can control humidity and temperature, helping to produce some of the best cheese to ever come from our state—including the Oklahoma Toma, a smooth yet semi-hard wheel reminiscent of the alpine cheeses of the Piemontese region of the Italian Alps.
Lovera's products are available at most Reasor's grocery stores in the area or by ordering online.
Now that you have a fridge stocked with delicious cheese, what to do besides the ordinary cheese platter? Find recipes on the following pages.
Marinated Cheese Curds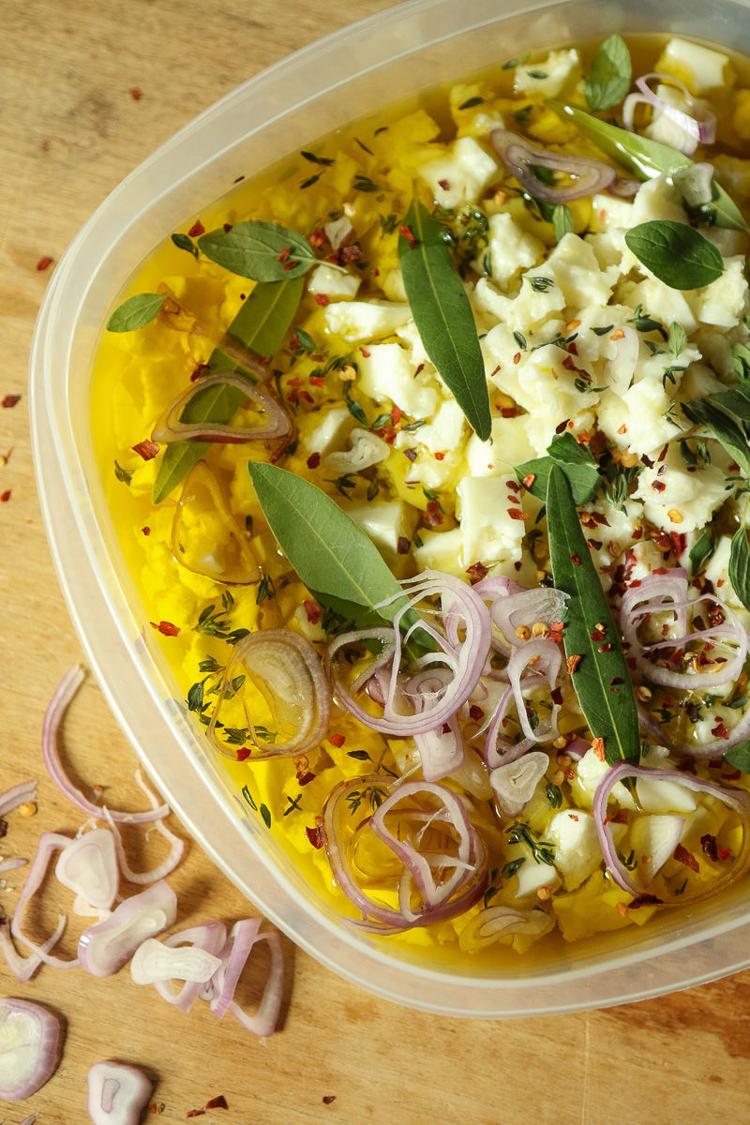 Throw this quick and easy appetizer together with whatever herbs you have on hand. No curds at the store? Substitute feta or fresh goat cheese instead for just-as-delicious results.
1 pound fresh cheese curds torn or cut into bite-size pieces
About 2 cups extra virgin olive oil
2 tablespoons chopped fresh herbs (I like to use chives, parsley and thyme)
1 small shallot, thinly sliced into rings
½ teaspoon crushed red chile flakes
½ teaspoon coarsely ground black pepper
Crusty bread, for serving
Combine all ingredients in a large jar or container. Chill for at least one hour and up to a week. Serve cheese with slices of crusty bread. Remaining oil can be used as a flavored oil in salad dressing or your favorite recipes.
Crostini with Fresh Ricotta and Other Toppings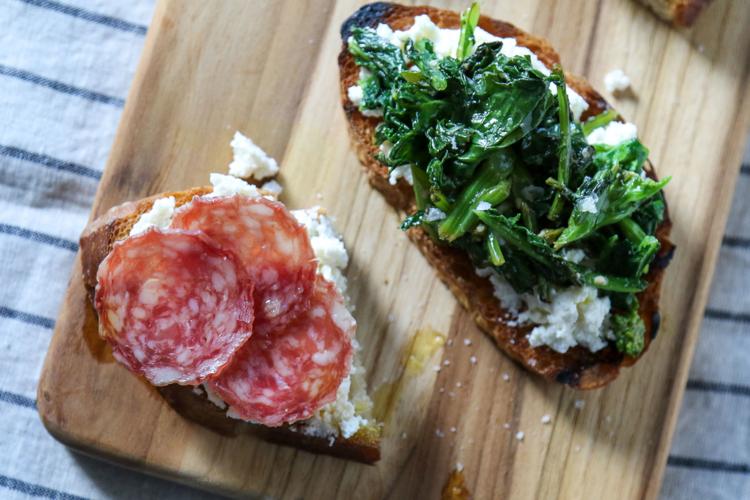 Makes as many as you like, depending on how many ingredients you have on hand
Crostini or toasted crusty bread
Kosher salt and freshly ground black pepper
Assorted toppings such as halved thin slices Genoa salami, sliced heirloom tomatoes, boiled and smashed fava beans or edamame, sautéed broccoli rabe
Extra virgin olive oil, for serving
Flaked sea salt, for serving
Spread crostini with ricotta cheese; season with salt and pepper. Top with desired ingredients, then drizzle with olive oil and sprinkle with sea salt, if desired.
Fried Halloumi Cheese
Makes 4 appetizer-size servings
This is a fabulous appetizer on its own or can be served as part of a selection of Middle Eastern appetizers, such as baba ganoush, labneh and hummus. In addition to the ground black pepper and red pepper flakes, variations include adding a squirt of lemon juice, a bit of chili oil or paste, mixing in sprigs of fresh thyme or oregano, or dusting the just-fried cubes with sumac, paprika, or za'atar.I like to toss the fried cheese into a Greek salad of chopped cucumber, tomato, olive and red onion – dress the salad with the oil from the halloumi, a generous amount of red wine vinegar and a large pinch of dried oregano.
8 ounces hellim (or halloumi) cheese
1½ tablespoons olive oil for frying, plus 1-2 tablespoons of olive oil for drizzling over the fried cheese
A few generous grinds of black pepper
A big pinch of red pepper flakes
1. Drain the halloumi and cut it into 1- to 1½-inch cubes. Pat the cubes very dry with paper towels.
2. Heat 1½ tablespoons olive oil in a heavy skillet over medium heat. When hot, add the cubes of halloumi and cook for a few minutes without stirring, until the bottoms are well-browned.
3. Turn the halloumi cubes with a spatula, and brown them on the other sides. They don't need to be perfectly browned on all sides, but they should be a nice golden-brown color for best flavor.
4. Transfer the fried halloumi cubes to a bowl, along with any oil in the pan. Grind black pepper over the cheese, add the red pepper flakes and the remaining 1-2 tablespoons olive oil. Stir well and serve warm or at room temperature.
There may always be a debate on whether pimento cheese is a dip or a spread, but whatever the case, it is perfect fare for any time of year. Pimento cheese is nothing more than grated cheese, mayonnaise or some other creamy binder and pimento peppers, but it has made its case as one of THE essential recipes of southern cooking. Gourmet it up however you see fit, with grated onion, fresh herbs, smoked or other flavored cheeses, chopped chiles, crumbled bacon, or a good glug of bourbon.
Mix together 2 cups coarsely grated sharp yellow cheddar cheese, 2 cups coarsely grated sharp white cheddar, 1 cup drained chopped pimentos or chopped roasted red peppers and ½ cup mayonnaise. Season with salt and pepper and chill until ready to serve. Serve it on crackers, celery sticks or smeared between two slices of bread – and call it what you want.
Made in Oklahoma movies: These are the state-made films that people saw around the world
No. 1: 'Twister' (1996)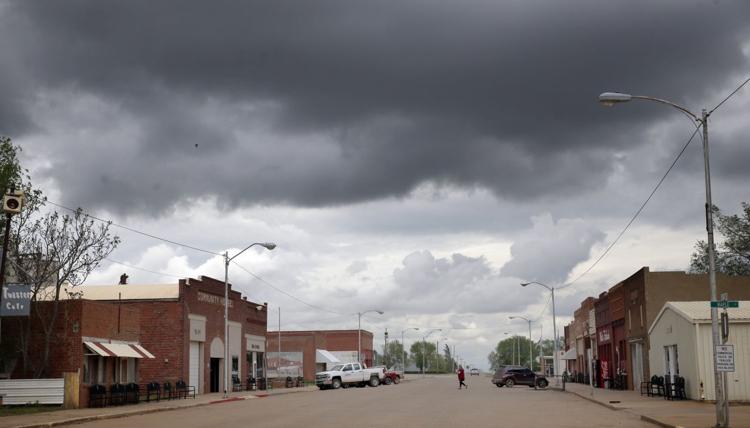 No. 2: 'Rain Man' (1988)
No. 3: 'I Can Only Imagine' (2018)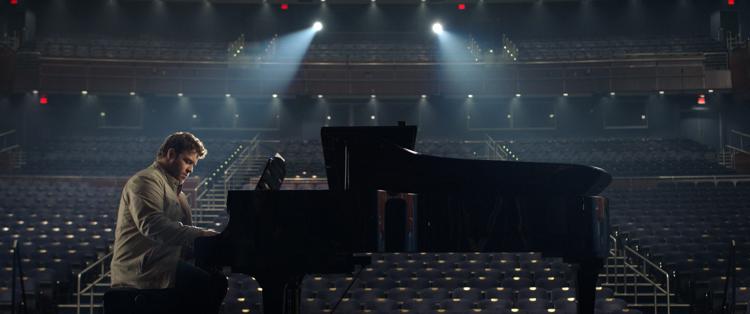 No. 4: 'August: Osage County' (2013)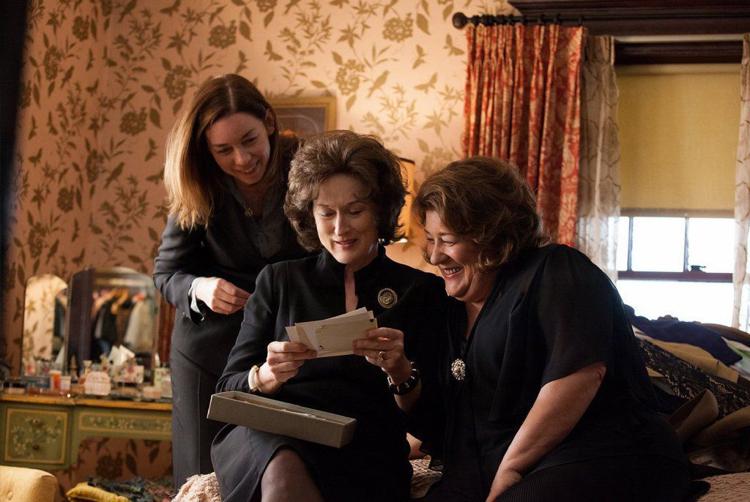 No. 5: 'Elizabethtown' (2005)
No. 6: 'Around the World in 80 Days' (1956)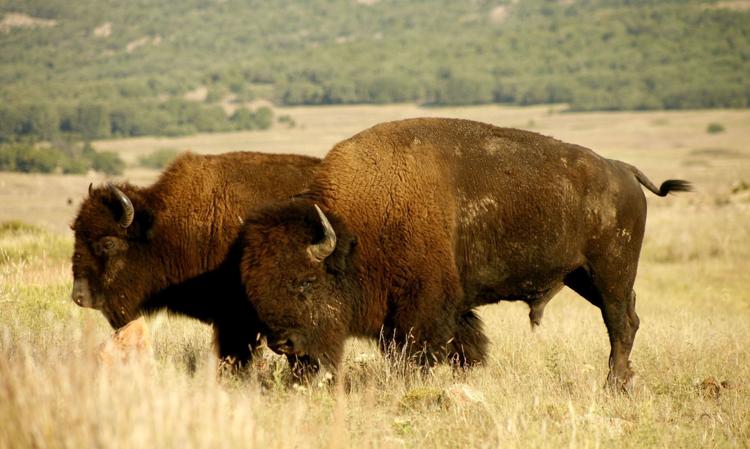 No. 7. 'In the Army Now' (1994)
No. 8: 'The Outsiders' (1983)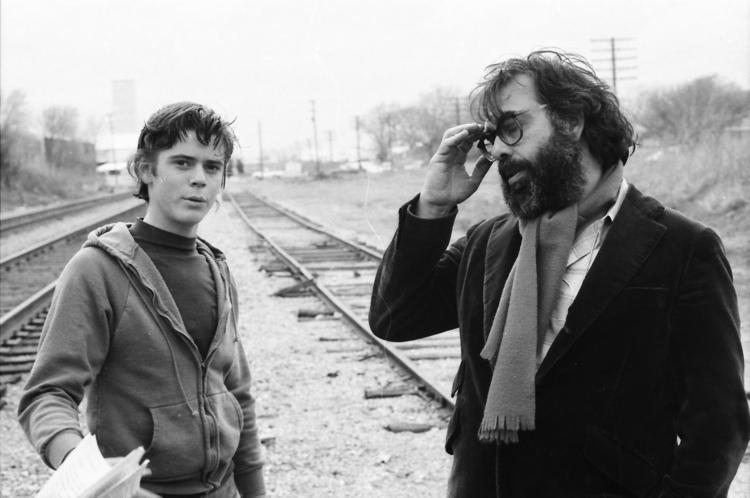 No. 9: 'A Simple Wish' (1997)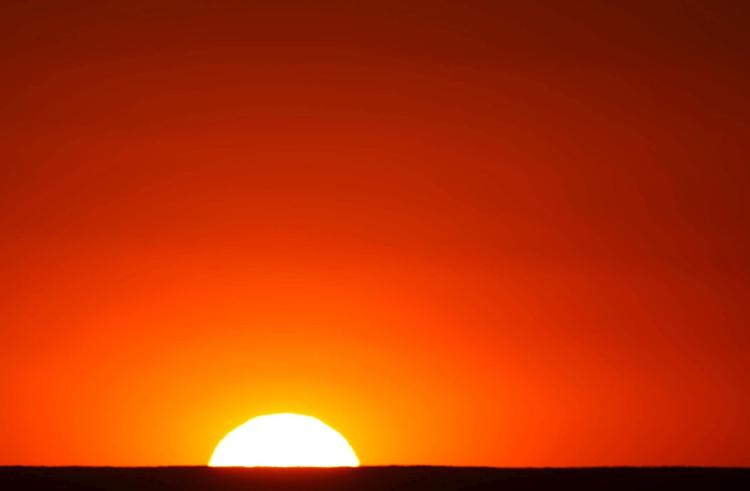 No. 10: 'Tex' (1982)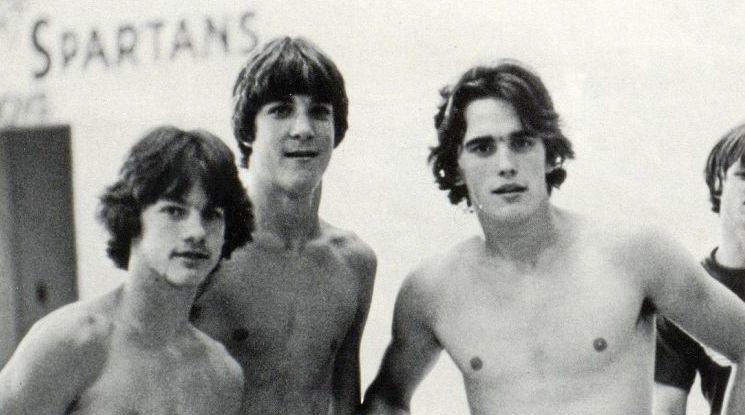 No. 11: 'UHF' (1989)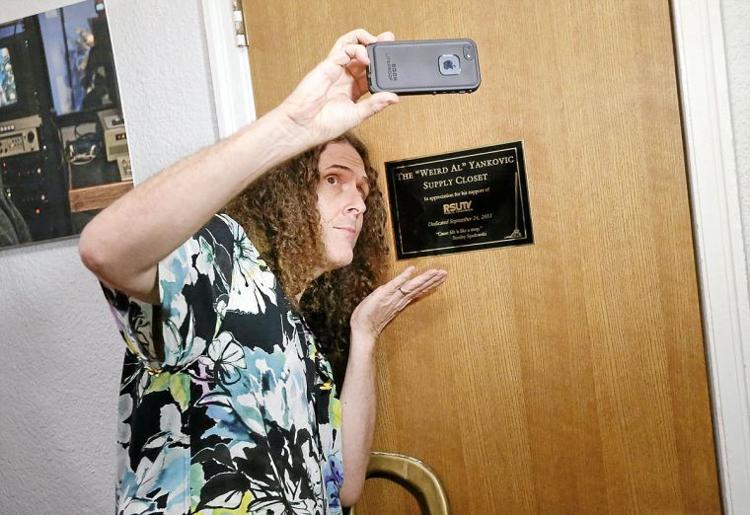 No. 12: 'The Killer Inside Me' (2010)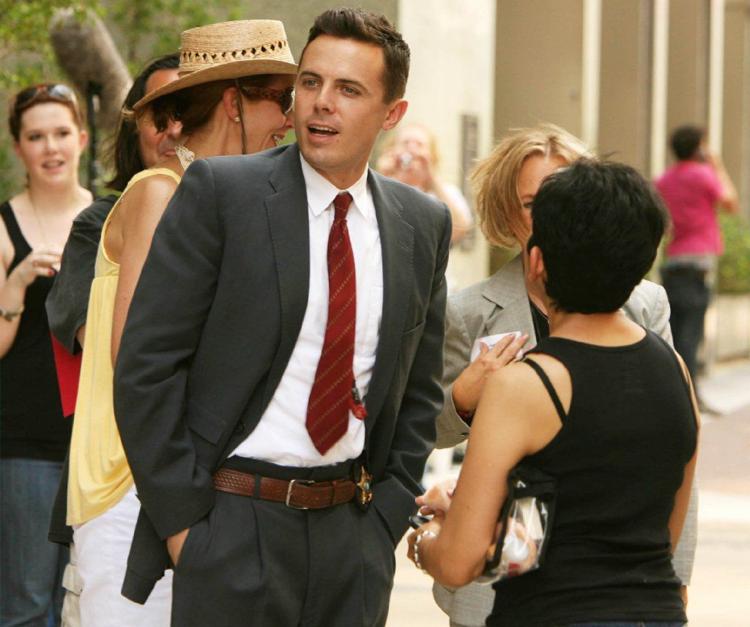 No. 13: 'My Heroes Have Always Been Cowboys' (1991)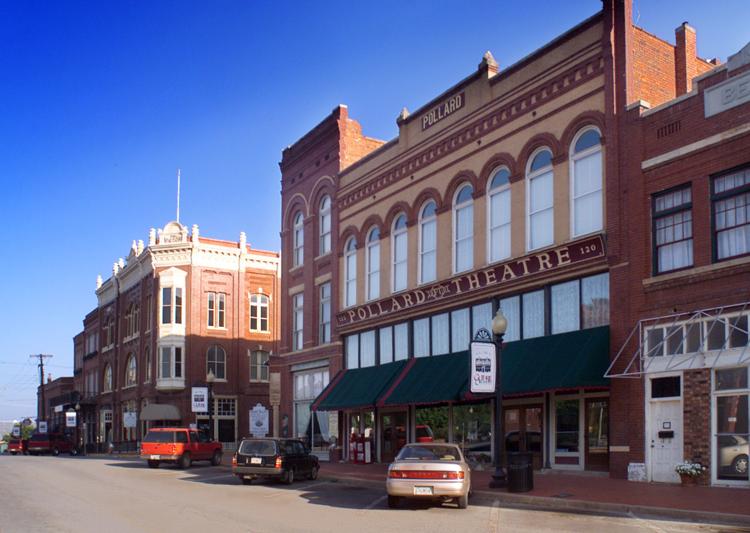 No. 14: 'Near Dark' (1987)
No. 15: 'Wildlife' (2018)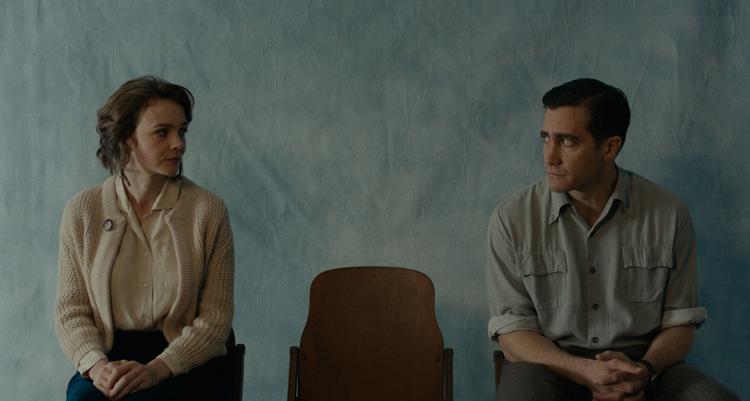 No. 16: 'Home Run' (2013)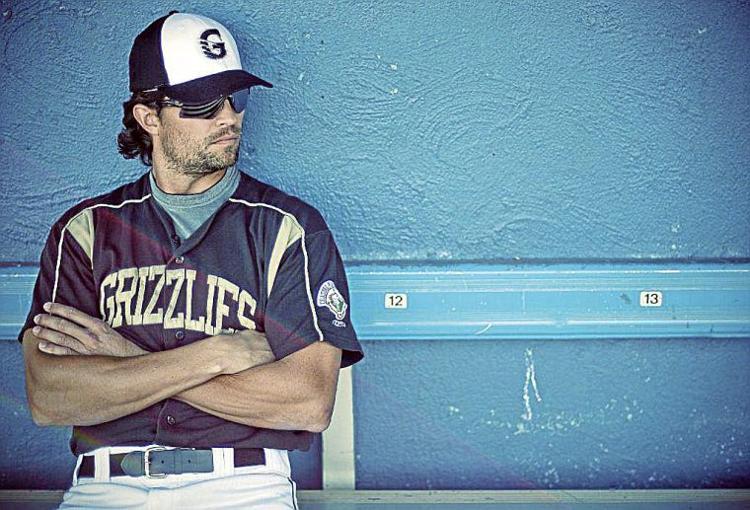 No. 17: 'To the Wonder' (2012)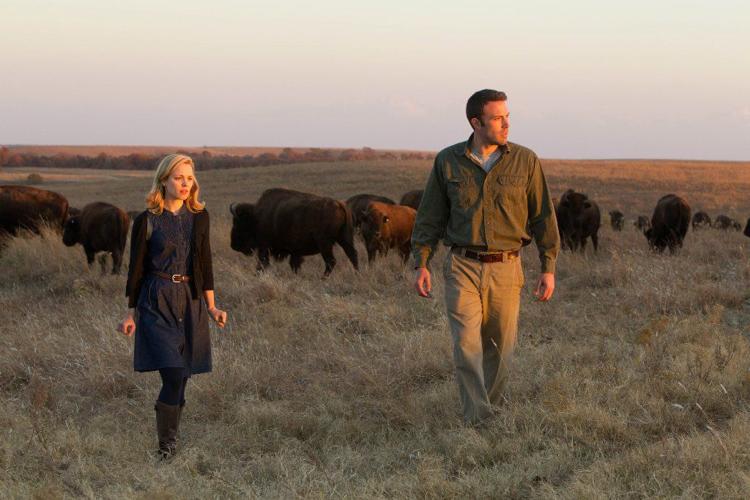 No. 18: 'Rumble Fish' (1983)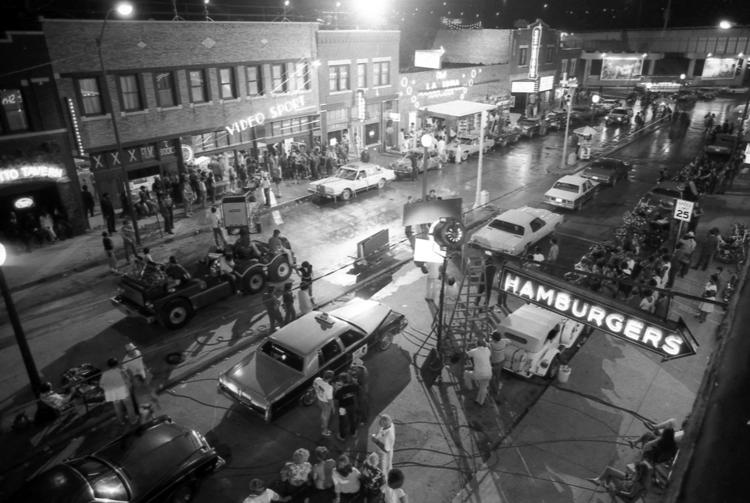 No. 19: 'American Honey' (2016)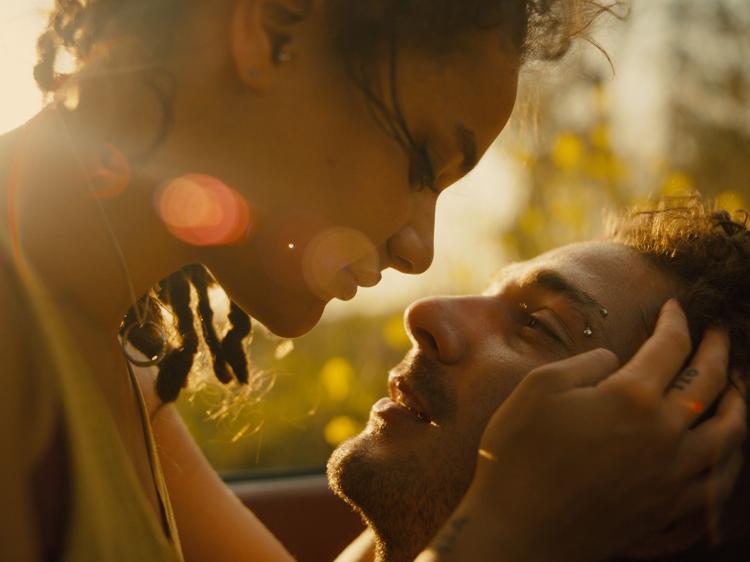 Journalism worth your time and money