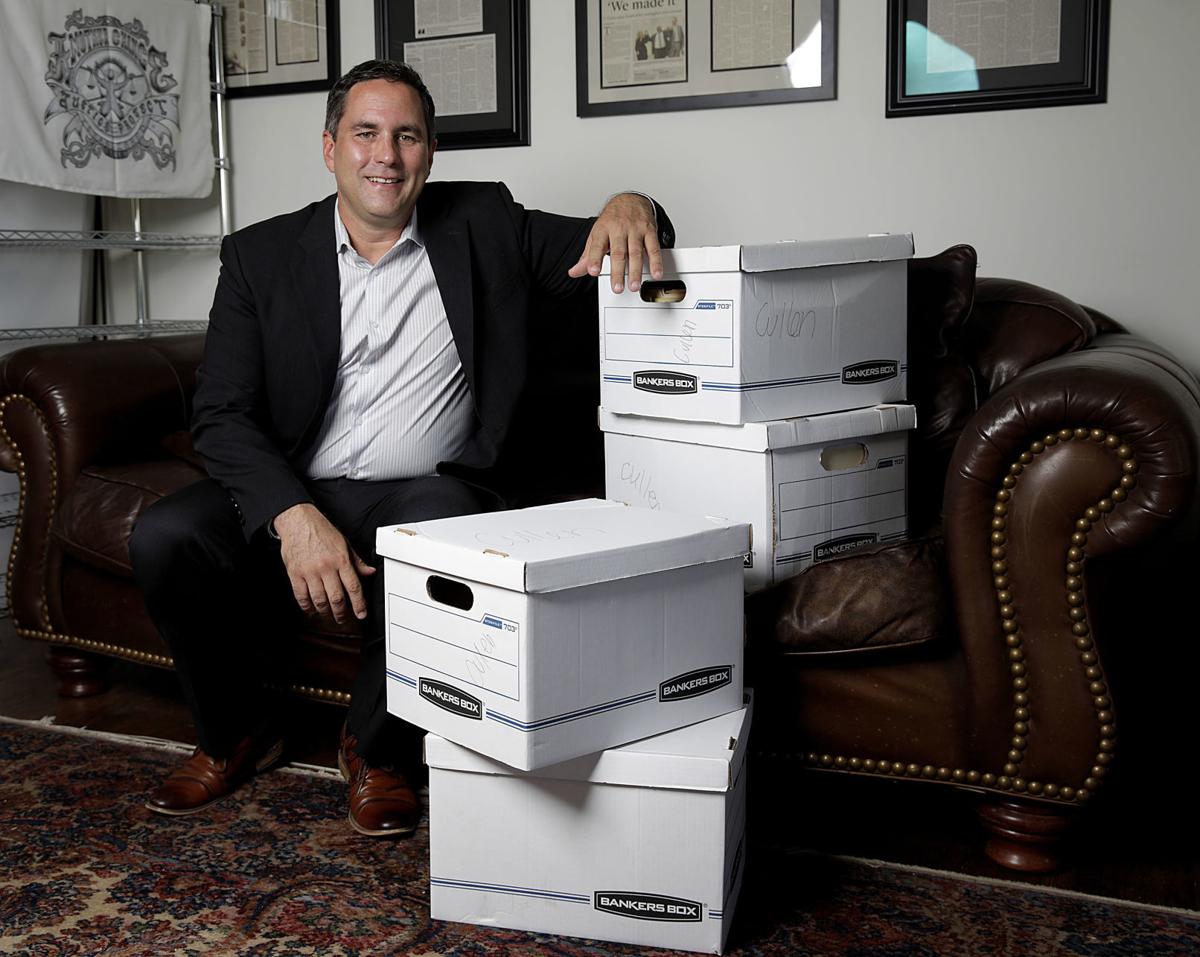 He had a job that paid well with good benefits. He was running a business on the side. But Eric Cullen knew he needed to do something that would make everyone question his sanity.
"I became obsessed," Cullen said, reflecting on that moment almost 15 years ago. "I was obsessed with doing what I felt like I was put on this world to do."
Everyone thought he had lost it. But Cullen said he had to take a bet on himself. That bet led to more than 50 stories in the Tulsa World, a Dateline episode earlier this year and motivated the Washington Post to write this in its lead editorial in July: "The fact of Mr. Cullen's involvement, more than any innate self-corrective mechanism in the judicial system, was the critical factor in these cases. Had he not come along, and had he been less persistent, the men would likely still be incarcerated — and would have remained so until their deaths."
"I read 'The Innocent Man' and the 'Oklahoma Death Row Machine' back to back," said Cullen about the time he made the leap from his job as a Tulsa yardmaster. One was John Grisham's first nonfiction book and the other was written by Mark Fuhrman, the detective made famous by the OJ Simpson case. Fuhrman delved into the Bob Macy era as district attorney in Oklahoma County. "I immediately started doing some research on the Innocence Project. I am a results person, and you couldn't argue with their results.
"So we came up with a pamphlet that I sent to Oklahoma prisons. That's the one De'Marchoe and Malcolm responded to."
Cullen's first investigation came years before his leap as a favor to his best friend's mother. Shane Michael Spencer died of alcohol poisoning after being picked up by Tulsa police and placed in jail, where he was left face down for several minutes until someone checked on him. After Cullen put all the details together, a civil lawsuit led to a settlement from the jail operator, and the city of Tulsa paid Spencer's family $200,000. But most important to Cullen, Tulsa police changed how it handled such cases.
For the kid who wrote to the FBI in eighth grade asking the best path to become an agent, Cullen said he finally feels like he's in the right place in the world. Not only does he have his company, Cullen and Associates, he has also started a nonprofit organization called Another Chance Justice Project. "People who know and love me and have seen me backstage, this has not been without sacrifice," Cullen said of his work. "People say congrats on the success and ask what's next. But I am just getting started. Now, we have momentum."
15 Tulsans who did incredible things in 2019. Read each Tulsan of the Year story.