Trent Morrow remembers as a youngster inviting friends from school to visit the store his family owned.
"But when I told them where the store was," Morrow said, "none of them would come, because they were too afraid of the neighborhood."
And, at the time of which he is speaking, Morrow could understand the trepidation his friends and their parents might have about venturing to what has come to be known as "the very large corner of Lewis and Admiral."
The family business, Ziegler Art & Frame, was an outpost of respectability in the center of what was considered from the 1970s through the 1990s as Tulsa's "red light" district — a place known for dive bars, strip clubs, adult bookstores, a once-proud movie theater reduced to showing X-rated movies and rampant criminal activity.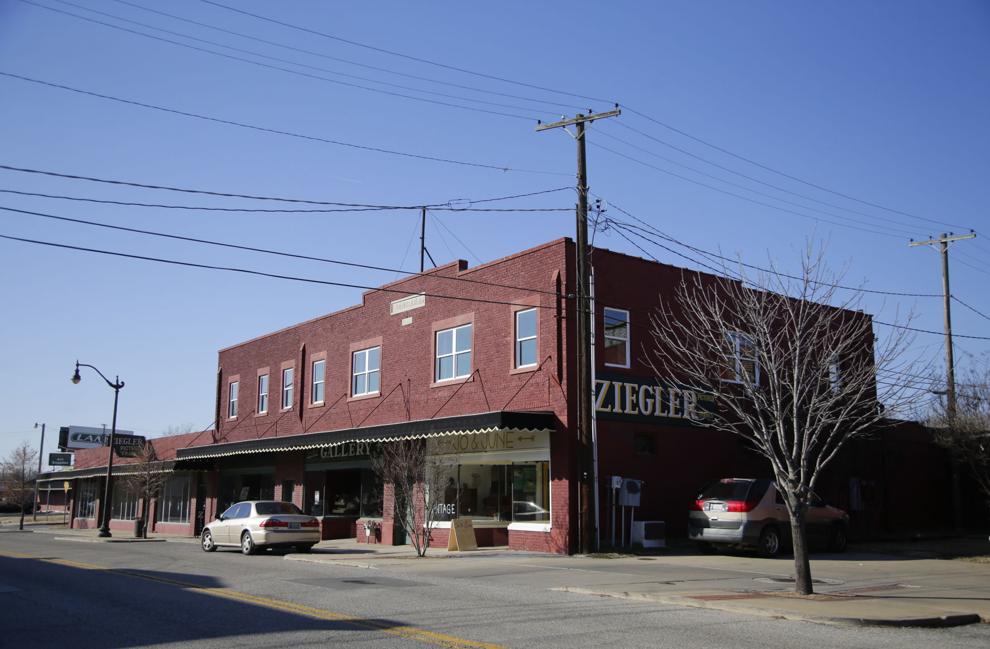 "To be fair, it could be a little scary to come here back then," Morrow said, laughing. "But it wasn't always that way. My grandfather, who started the business, grew up in this neighborhood. He started out as a wholesale frame-making business, and my dad decided to open a retail business a few years later.
"It was always the plan that we would ultimately move the business south," he said. "But property was relatively cheap here, and Grandpa just kept buying buildings. We ended up linking them all together, and after a while it just became too hard to leave."
Today, Ziegler Art & Frame continues to occupy some 20,000 square feet of retail space on the northwest corner of Lewis Avenue and Admiral Boulevard, which is considered the epicenter of the Kendall Whittier District. Morrow, now one of the co-owners of the business, said they coined the description "The very large corner of Lewis and Admiral" for a series of radio ads that were designed to encourage those seeking just about any sort of object associated with the visual arts, from custom framing to colored pencils, to pay a visit to the neighborhood.
Those ads, and the Ziegler-Morrow family's determination to remain in the neighborhood, are among the reasons why Ziegler Art & Frame is celebrating its 50th anniversary this year.
"So we've seen a whole lot of changes around here," he said, laughing. "That's probably putting it mildly."
A long history
If any neighborhood in Tulsa can be said to have a history with a capital "H," it is Kendall Whittier. The neighborhood was the first suburban Tulsa neighborhood, dating back to 1909; it would get its name from the two elementary schools that served the area and later merged into a single school.
By the 1920s, it was a thriving suburban neighborhood connected to downtown Tulsa by trolley, and to much of the rest of America by Route 66, which opened nearby in 1926. In 1928, the Circle Cinema opened, and through much of the 1930s, '40s and '50s was a mostly self-contained neighborhood of working-class families.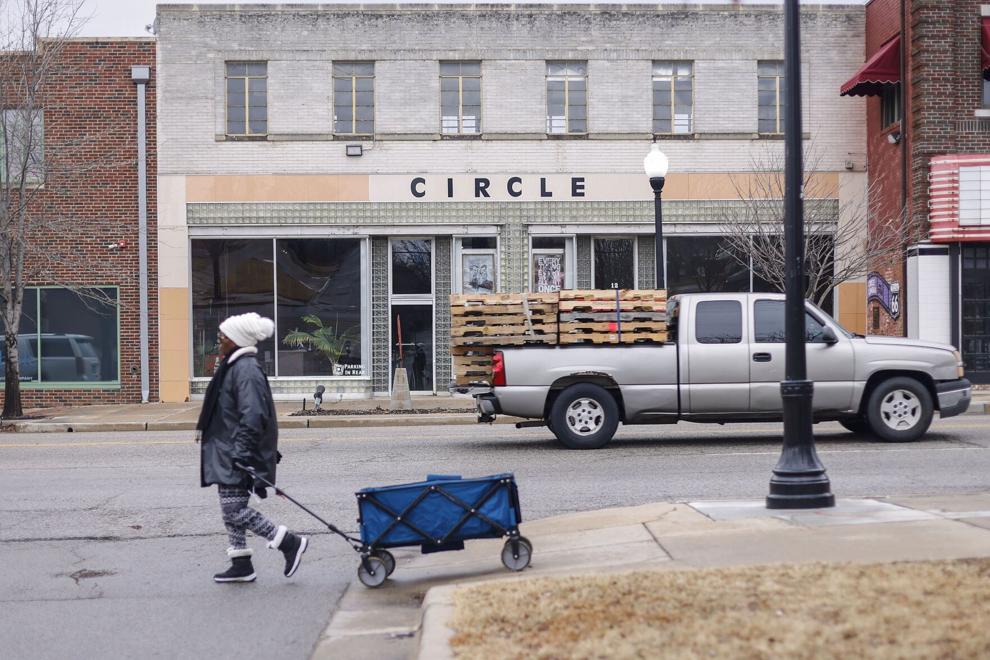 Then, in the mid-1960s, Interstate 244, also known as the Crosstown Expressway, more or less cut the Kendall Whittier neighborhood in half and did not include any exits that would funnel traffic directly into the area. Families began moving south and east, businesses began shutting down and less savory elements of society began moving in.
It was about this time that Kendall Whittier Inc. was established. It began as an outreach effort by several churches in the neighborhood to assist the area's residents in a variety of ways. It has developed into a nonprofit organization focused on helping deal with food insecurity issues.
But it wasn't until the 2000s that the ongoing efforts to restore and revitalize the Kendall Whittier neighborhood truly began to be noticed beyond the district's boundaries.
Main Street success
These efforts included the remaking and reopening of the Circle Cinema, 10 S. Lewis Ave., in 2004, which turned the city's last surviving pre-1960 movie house into a showplace for independent art films; and the establishing of the Tulsa Girls Art School, 2202 E. Admiral Place, as a place to provide at-risk female students with the training and skills to pursue careers in the visual arts. Both these ventures helped to encourage people to visit the area, whether to take in the latest critically acclaimed film or to view a show by some potential rising stars in the art world.
But it was the formation of Kendall Whittier Main Street in 2010 that really helped to draw new and positive attention to what has become one of the fastest growing, and most ethnically diverse, neighborhoods in the city.
Kendall Whittier Main Street is part of Main Street America, a national program aimed at reviving historic areas of cities and towns, to build civic pride and to bolster local economies.
"The Main Street Program has four basic tenets," said Jessica Jackson Seay, the current Executive Director of Kendall Whittier Main Street. "The first is organization, which involves raising money and working with our many volunteers. Then there is design, which encompasses place-making, historic preservation and things such as that. Promotion is about events, social media, all the ways that can be used to encourage people to come visit your district. And all that leads to the fourth tenet, which is economic vitality."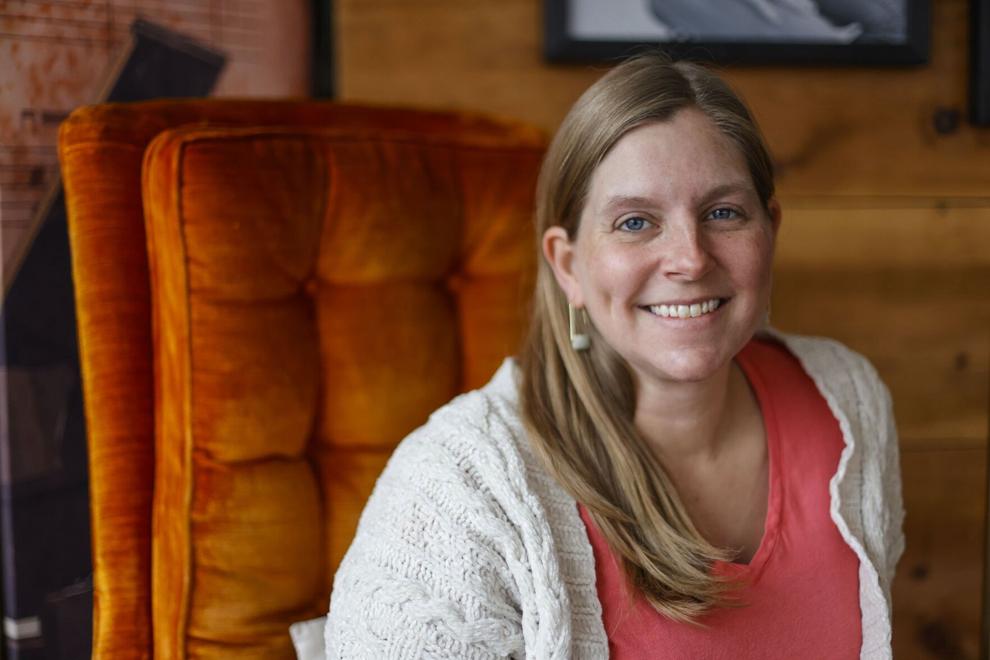 Kendall Whittier Main Street's success in meeting all those benchmarks resulted in its winning the 2020 Great American Main Street Award for turning an area of decades-long blight into a lively hub for arts and culture.
The organization would host dozens of public events throughout the year, encouraging people who might still associate the neighborhood with its checkered past to see for themselves the sort of place Kendall Whittier had become.
According to its website, Kendall Whittier Main Street has helped attract some 60 local businesses to the area, including retail shops such as Whitty Books, 2306 E. Admiral Blvd.; Jo and June Vintage Shop, 2413 E. Admiral Blvd.; and Stemcell Science Shop, 2415 E. Admiral Blvd.; restaurants and breweries that include Calaveras Mexican Grill, 2326 E. Admiral Blvd.; Heirloom Rustic Ales, 2113 E. Admiral Blvd; Mr. Taco, 130 N. Lewis Ave.; and She Brews Coffee House, 1 N. Lewis Ave.; and a variety of arts-related businesses, from artist Marjorie Atwood's street front studio, 2310 E. Admiral Blvd., to Mythic Press, 2015 E. Third St., to TPC Studios, which specializes in event planning and product branding services.
In 2019, the neighborhood became the new home of the Tulsa Farmer's Market, which moved into the area because of the ongoing construction at its previous home on Cherry Street.
At the time of the move, Tulsa Farmer's Market executive director Kim Hutto said, "Kendall-Whittier felt to us the way Cherry Street did 25 years ago. It was really going through a transformation, and we wanted to be a part of that.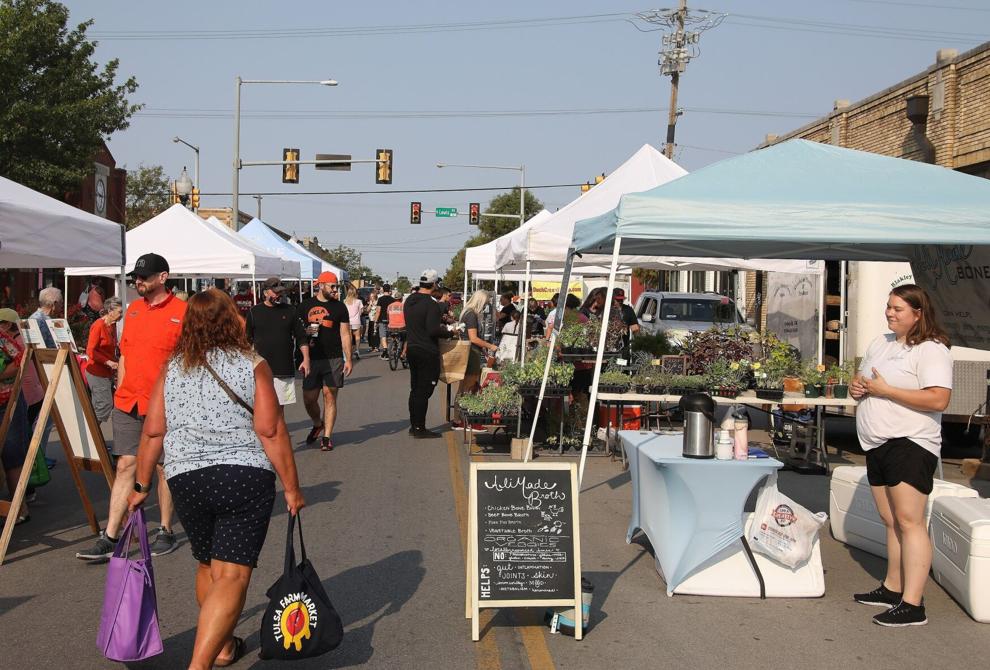 "The location also brought us even closer to some of the city's food deserts, so it all felt like things were perfectly aligned," she said. "And the merchants in the area were so welcoming, it seemed like everything just fell into place."
Unfortunately, both the Farmer's Market relocation, and the Great American Main Street Award, happened right around the time that the COVID-19 pandemic was at its peak.
"We went from doing about 20 public events and festivals to zero," Jackson Seay said. "Our focus became doing what we could to help the businesses stay in business. That also led us to reconsider what we had been doing, and decide that perhaps we should do fewer events, but do them on a larger scale."
These events include three Los Festivales & Mercados, April 29, July 15 and Sept. 16, which reflect the neighborhood's vibrant Mexican and Latin American communities, as well as Amps on Admiral outdoor music event, June 3; the Kendall Whittier Arts Festival, Oct. 23; and Small Business Saturday, Nov. 25.
With all that is going on here, Jackson Seay said, there are some things that Kendall Whittier still lacks.
"We really need more food options," she said. "We have a lot of great food trucks in the area, but it would be nice to have more lunch and dinner places in the neighborhood."
That is one of the goals of Regenerate/Reimagine, a nonprofit organization that works to use public art for economic development. It has partnered with Kendall Whittier Main Street for a program to bring together local artists with local food entrepreneurs.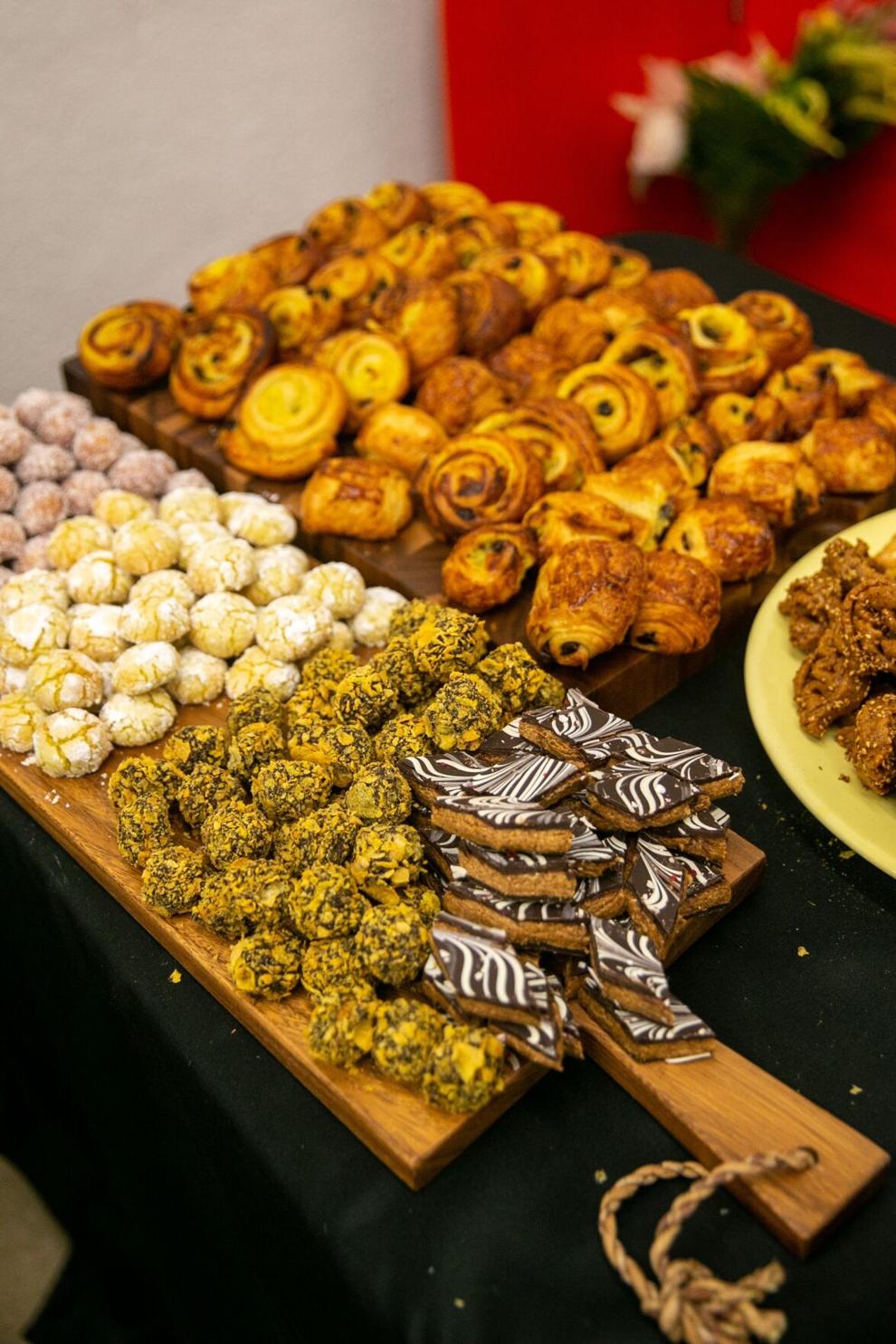 Jackiez Gonzalez, the program's director, said she was drawn to the Kendall Whittier neighborhood not long after coming to Tulsa four years ago, as part of the Tulsa Remote program.
"It's a neighborhood I care a lot about, being Mexican myself and seeing what a strong Mexican community is here," she said. "I wanted to do something that would support the community, and I began asking people about what businesses they thought Kendall Whittier needed.
"And just about everyone focused on food," Gonzalez said, laughing.
Gonzalez said a call for aspiring restaurateurs brought in more than 20 applicants that were ultimately winnowed down to five. These were paired with local artists, who set about designing such things as brand logos and storefront renderings for a potential storefront business.
"That way the chefs could focus on what they do best," Gonzalez said. In early February, a tasting event for the five finalists was held, where they offered samples of their goods and visitors voted for their favorites.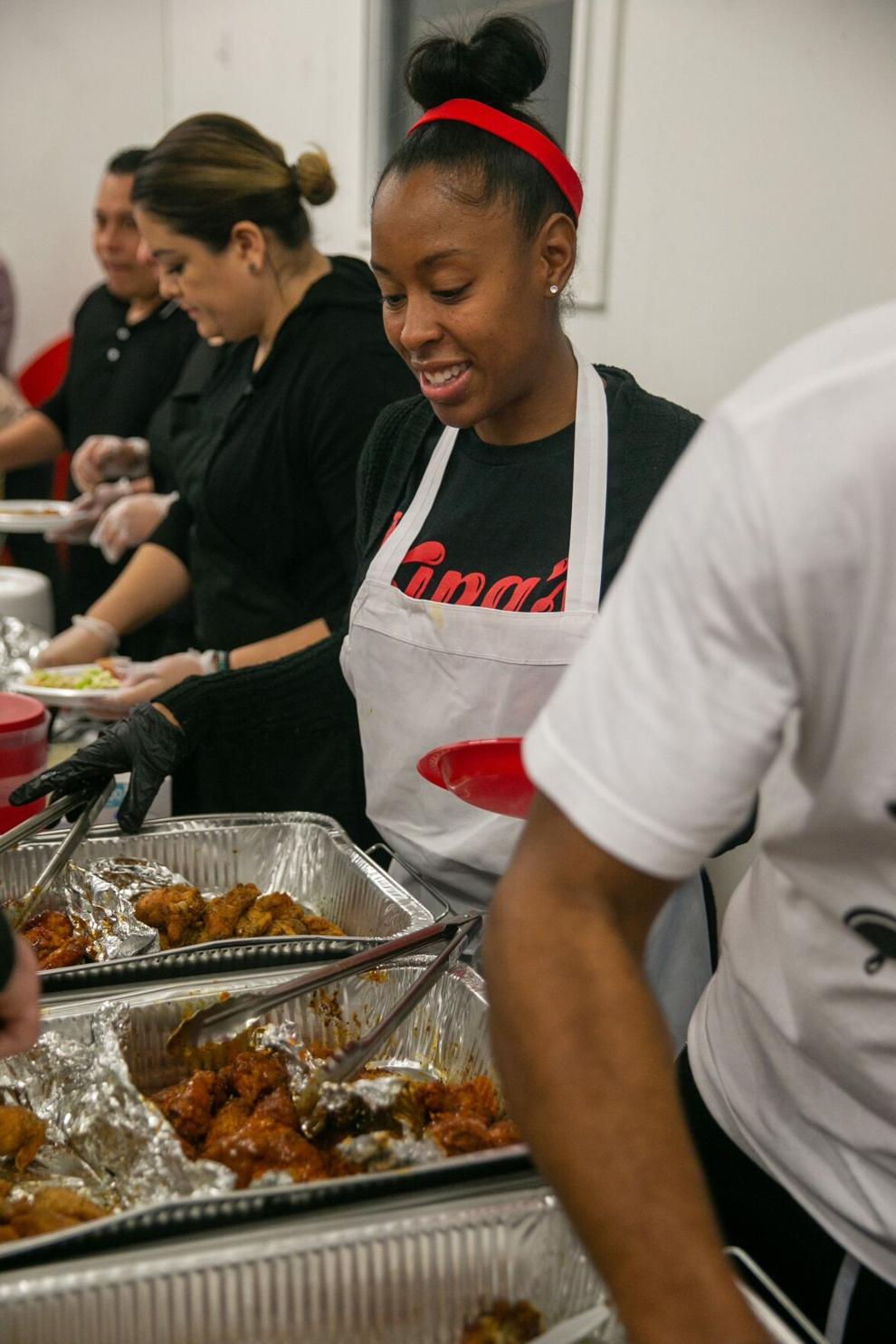 "We will narrow it down to two finalists, who will each be given a full-scale pop-up space, and from that we'll select the winner," she said. "One thing that has been great about this whole process is that it's really been a reflection of the diversity of this community. Our finalists include Venezuelan food, Mexican food, Moroccan food, a vegan bakery and wings."
And while the Kendall Whittier of today may be far removed from the Kendall Whittier of the 1970s and '80s, Jackson Seay said she doesn't mind if there remain a few echoes of those "bad old days."
"It's certainly part of the neighborhood's history, and it kind of adds to the funkiness of this part of town," she said. "Kendall Whittier has become very much an arts-oriented neighborhood, with all kinds of creative businesses here. And a little funkiness is not a bad thing at all."