Rex Wood said he hopes Langley can capitalize on the power of art for a revitalization.
Wood grew up in the town that rests on the edge of Grand Lake and the Pensacola Dam. He owns buildings in downtown Langley. Downtown had prouder days before it was bypassed by the rerouting of a state highway. Wood wants to use the arts to spark restoration.
You can't tell his story without telling Eloise Schellstede's story.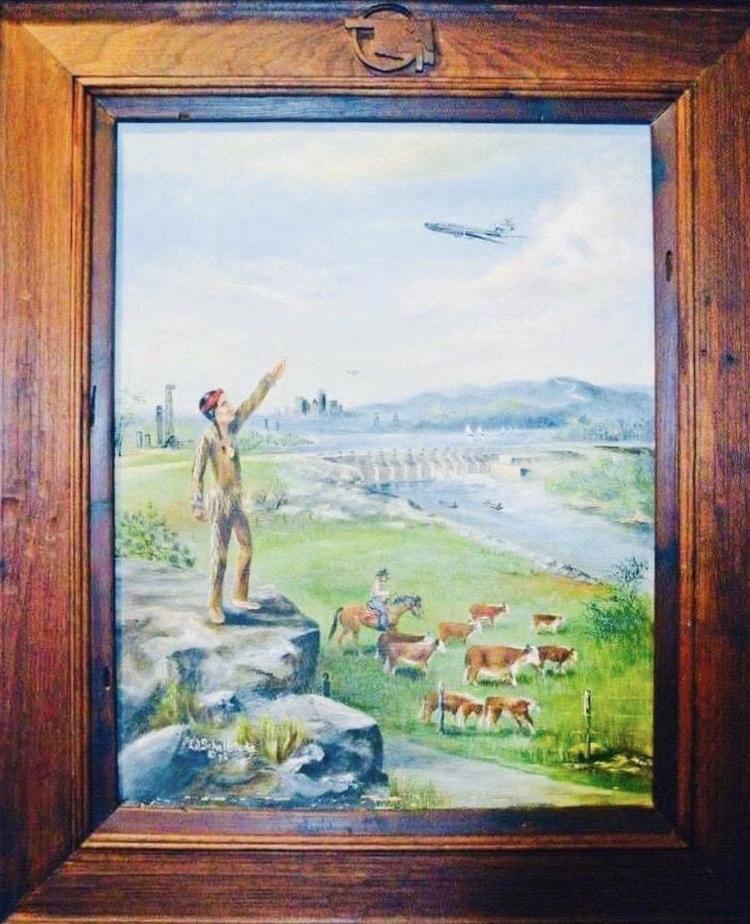 Schellstede, who spent retirement years in Langley, died 10 years ago. She was an artist who made her reputation in Tulsa, where she was a wife and business partner to insurance man John Schellstede.
Said a 1967 Tulsa Tribune profile: "When you walk into the insurance office where she works with her husband, you get the impression that she paints with one hand and writes insurance policies with the other. Her easel is placed at the side of her desk so she can work in a few strokes of the brush when there's a lull in the office."
Two years later, at Richard Nixon's inauguration, a painting by Schellstede that depicted Tulsa's history in the petroleum industry was presented to the new president by a delegation of Tulsans.
Schellstede, who was responsible for galleries in Tulsa and, later, Langley, was involved in the arts community in just about every way possible, including serving as president of the Green Country Art Association and being the driving force behind the Green Country Art Foundation.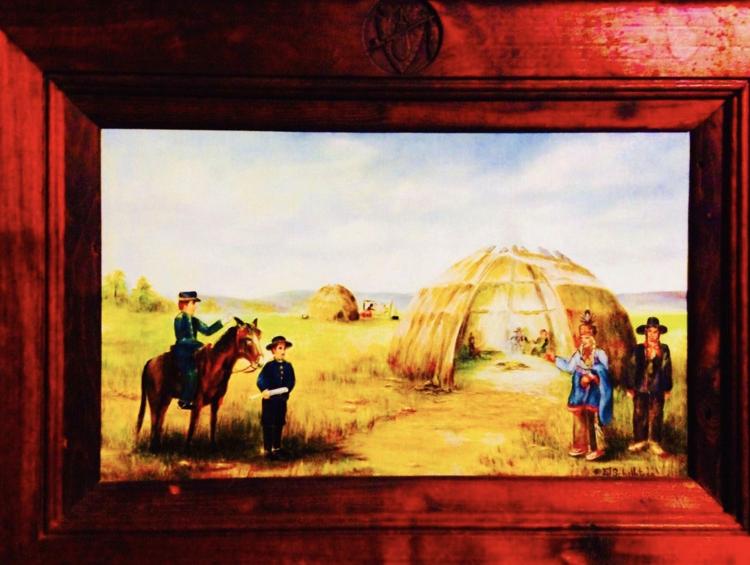 Wood doesn't want Schellstede or her body of work to be forgotten.
"She was an asset to humanity for sure, but certainly, she was an asset to northeast Oklahoma," he said. "To just let that go by would be like letting the Will Rogers Memorial go by. 'Oh, he's dead. Just throw it away.' She made her mark here. ... I think we can recycle her legacy and make this an asset to this state."
Wood is relaunching Schellstede's Green Country Art Foundation for educational and cultural heritage purposes, but he said he also hopes to spur development in Langley with the establishment of a permanent art community.
"By reviving Green Country Art Foundation's legacy of area blockbuster artisan events and repurposing Langley's old downtown as a much-needed lodging district, we feel that our efforts will draw interest and have an economic impact on local businesses," he said.
Wood provided a tour of a downtown building that once was Schellstede's residence and gallery. Good news: Some works of art (by Schellstede and creatives from around the world) that had been stored in the residence were salvaged by Wood. He said Schellstede's former home is going to be renovated with plans for four studio apartment-type units. Two studios will be available for nightly rental and two are intended for long-term use, ideally by people with an interest in the arts.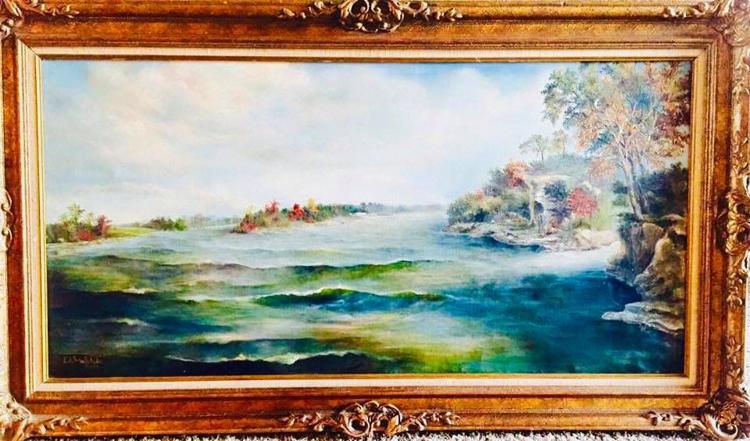 "We are going to have that as tribute to Eloise," Wood said. "Her gallery was the Osage Trails Gallery. This will be the Osage Trails Inn."
A building next door will be used for an arts office, according to Wood.
"We will be managing all those events that Eloise did," he said. "I want to restore all of those events for the city and the area. We are on the lake. You can be in Grove and boat down here to it as kind of an adventure."
The first of the rebooted events is being planned for the fall.
Will a renewed emphasis on the arts help downtown Langley take a step toward a comeback? At least, Schellstede's embrace of the arts will continue to be felt, even though she has passed.
Among Schellstede's most significant paintings were "The Welcome" (it's an Osage commemorative centennial piece commissioned by Chief Sylvester J. Tinker in 1972), "The Spirit of Green Country" (used to launch the Green Country Art Foundation) and "The 23rd Psalm" (a mural-sized recreation of her favorite psalm). Schellstede once said the psalm painting meant more to her than anything she ever painted.
Said a line from her obituary: "Those verses personify Eloise."
---
Take it to the lake: Delicious, make-ahead food perfect for the lake or a picnic