In side rooms, living rooms, back rooms, backyards, barns, workshops and garages across Oklahoma, quality hunting and fishing gear, baits, fishing flies, bows and arrows, and duck, goose and other game calls are under production at all times.
The state that gave rise to international fishing industry giants like Zebco and Lowrance has a host of others that are near-and-dear to the hearts of smaller groups of dedicated fans locally, regionally, or even nationwide.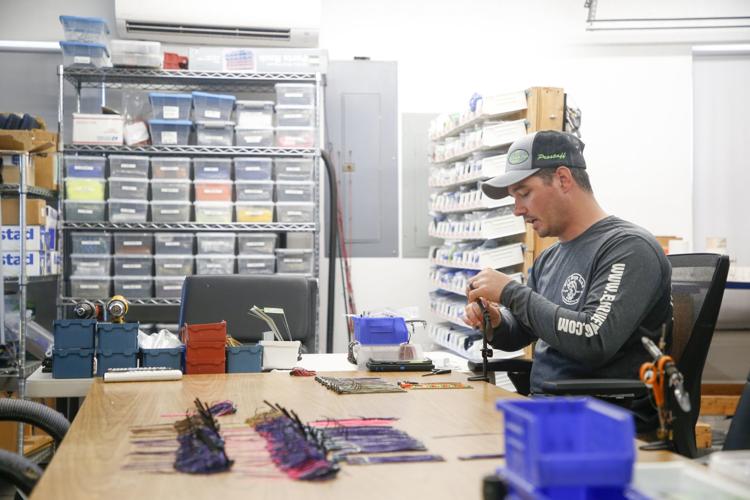 They grow by virtue of word-of-mouth around the fishing tournament circuits, the outdoor sporting shows, gun shows and other events.
"We're kinda like that family, the guys with the long beards, but instead of doing duck calls, we do a jig dynasty," David Ash joked about Elk River Jigs, a family business dedicated to bass-fishing jigs operated out of a three-car garage in Broken Arrow.
The business was started in the 1980s near its namesake tributary to Grand Lake O' The Cherokees by Jack Hall and later operated in Owasso by his son, Steven. Four years ago, the Ash family, a crew of jig-fishing junkies, purchased the business and moved it to BA.
David and Sally Ash and their children — son Paul and his wife, Lacy, and daughter Sarah Mullins and her husband, Kyle — are the chief executive officers, production crew, janitors, promotions, advertising and shipping departments.
"We're basically just a family doing it all; we all have different basic roles," David Ash said. "We pour the jigs here, paint and tie here and we package and ship for retail or wholesale."
In Owasso, another family's garage is dedicated to Redneck Rubber, a crappie bait company with a catchy name that helps with some apparel sales but has its true roots in resurrecting a favorite bait with help of a Lake Eufaula crappie guide that developed a bait for a large company that decided to discontinue the line.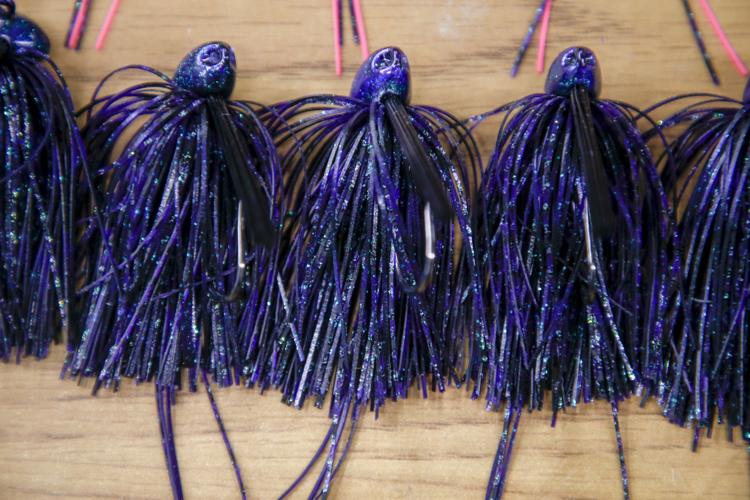 "For eight or nine years, we had caught thousands of fish on that bait profile," Steve Holson said of his fishing family. "We figured we were either going to buy up a lifetime supply somewhere or figure out how to make them in the garage. Then we talked to (crappie guide) Todd (Huckabee) and started to think we could do it commercially."
With a redesign and improvements on the old bait, Holson and his wife, Melissa; brother Chris Holson and his wife, Tina; and their father, William Holson Jr., and his girlfriend, Debbie Arns, became Redneck Rubber, producers of tens of thousands of jigs annually since 2015.
The family works with Oklahoma and U.S. manufacturers, and all the bulk materials are shipped into their home and garage, where baits and packaging are assembled for shipping for online sales and retail shops across the country.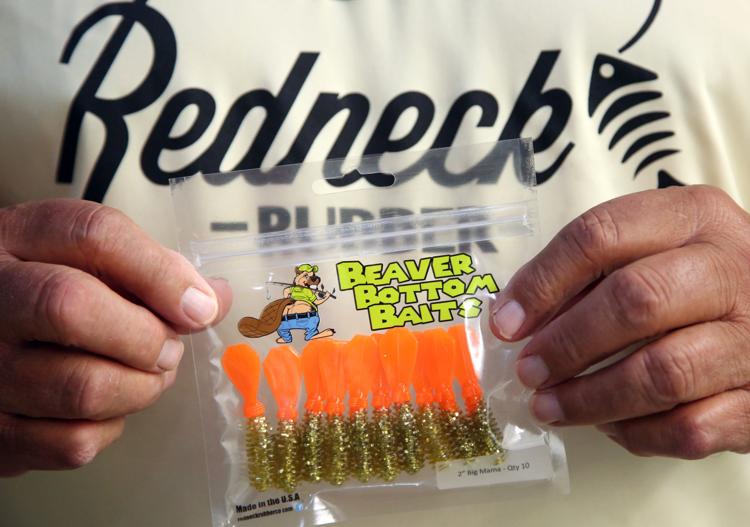 At Elk River Jigs, the six-person effort builds everything from scratch, Ash said.
They produce around 4,000 jigs a year for sales online through elkriverjigs.com and their Facebook page and hold a presence in bait shops near just about every major fishing lake in Oklahoma and supplies retailers from Colorado and Texas to Louisiana and on up through Kentucky all the way north to Michigan, Ash said.
Anglers go for the baits because they last longer than mass-produced jigs, and they can be customized for certain customers with paint and rubber-skirt combos that are kept secret. They have more than 90 color combinations and have some custom combo recipes that literally are under lock and key, family-held secrets for special customers who want a competitive edge.
"That custom bait gives them an advantage, and we honor our fishermen," he said.
Bass-fishing jigs are, basically, a lead head with an incorporated hook and weed-guard and a rubber hula skirt. Anglers who are real jig pros find subtle differences in finish and shape, weight and action of their jigs from shallow muddy water loaded with grass and logs to deep, clear gravel humps. Jigs are versatile, and they work in all conditions, all year long.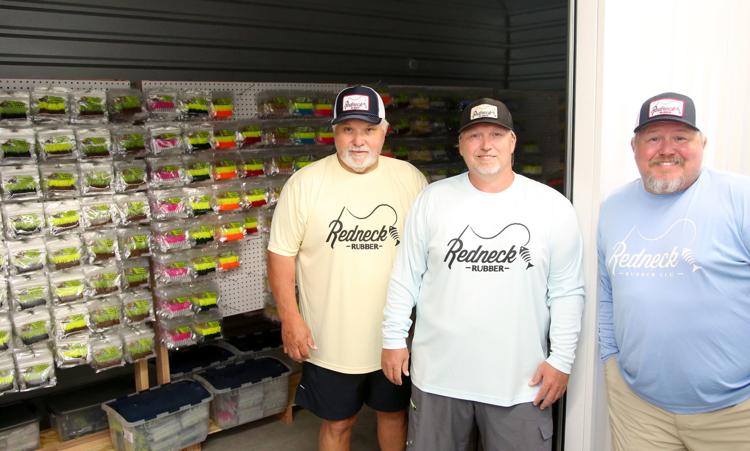 "We start off using a high-quality, heavy-duty hook and then we powder-coat and bake all of our heads so they're chip-resistant. We also put a U/V blast on them that puts an extra shield over the paint itself," Ash said. "All the jigs are hand-tied. Kyle (Mullins) is one of the best jig tiers there is, and Paul and him do almost all the tying."
What all that means is that for a little more cost per lure, an angler gets a lure with a skirt and paint that lasts longer and hooks that hold and don't bend, he said.
"If you go and look at the jigs at the box stores, the skirts are on with a rubber band," he said. "Obviously, it's easier and cheaper to make, but they just don't last."
Ash said the jig business simply comes from a love of fishing.
"We came across an ad where it said they were selling and we met and talked, looked at the process and it looked like fun and something we could do as a family and we just decided plunge in and do it," he said.
For the Holson crew, the Redneck Rubber venture also grew out of a fishing addiction. From the time they were boys and through collegiate careers, they were heavily into baseball. When they "aged out" of that addiction, they eventually fell into a crappie fishing addiction, which included a Father's Day 2006 guided crappie fishing trip with Todd Huckabee on Lake Eufaula.
They hit it off, fell in love with the beaver tail-style baits originally designed by Huckabee and formerly produced by Yum and Lindy, and the rest is Redneck Rubber history. They attended some sports shows before they even had baits to display, Holson said.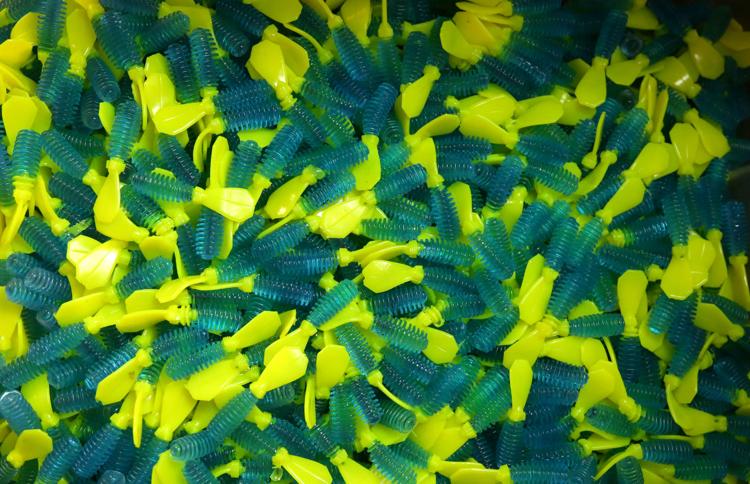 "We released a few colors back in 2015, put some shirts and hats on folks and started making cold calls just to develop relationships," he said.
The company sells baits across Oklahoma, regionally as far south and east as Louisiana and Alabama, nationally through its redneckrubber.com website and Facebook page and just landed its first bigger national distributor, "but we still prefer those smaller, long-term relationships," Holson said.
---
Made in Oklahoma movies: These are the state-made films that people saw around the world
No. 1: 'Twister' (1996)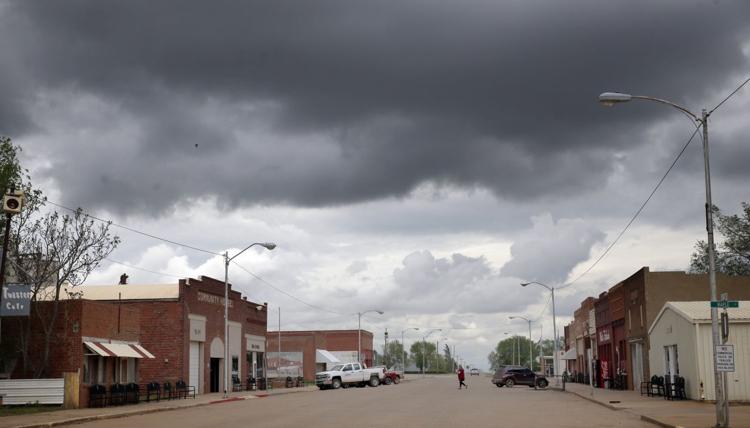 No. 2: 'Rain Man' (1988)
No. 3: 'I Can Only Imagine' (2018)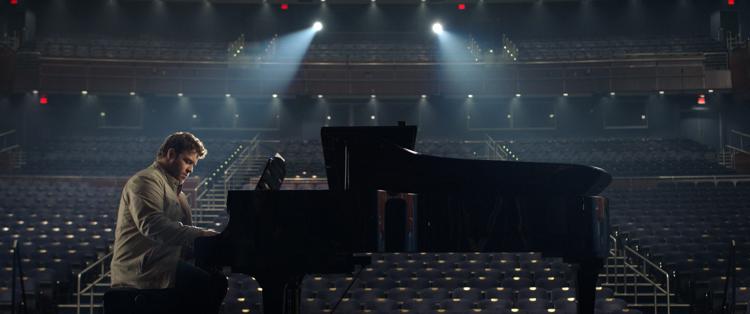 No. 4: 'August: Osage County' (2013)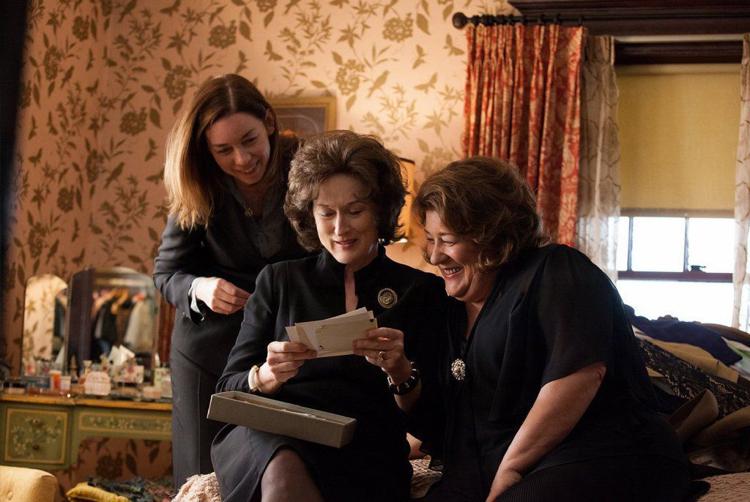 No. 5: 'Elizabethtown' (2005)
No. 6: 'Around the World in 80 Days' (1956)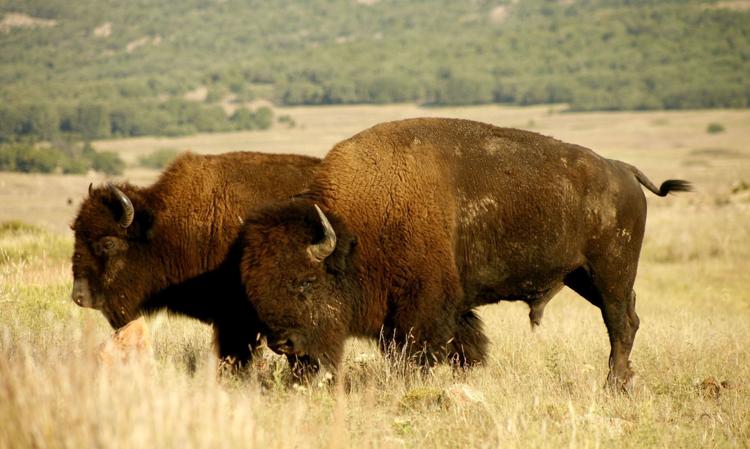 No. 8: 'The Outsiders' (1983)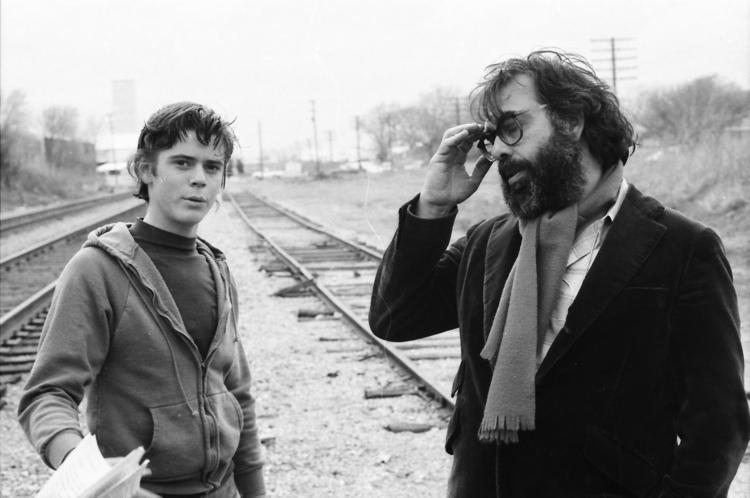 No. 9: 'A Simple Wish' (1997)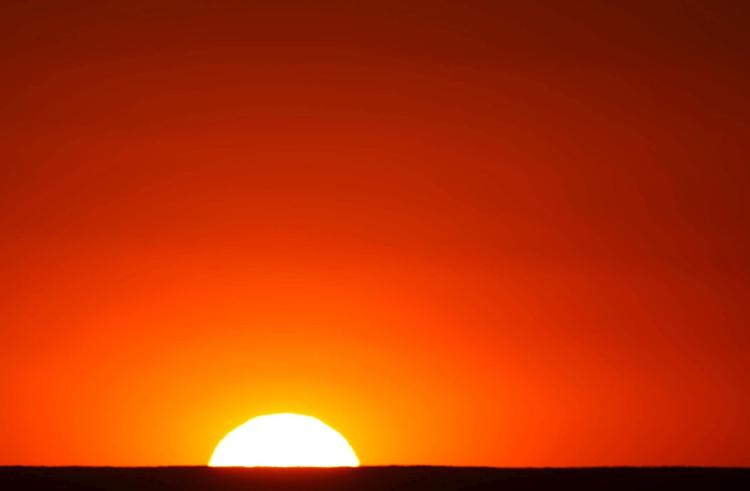 No. 10: 'Tex' (1982)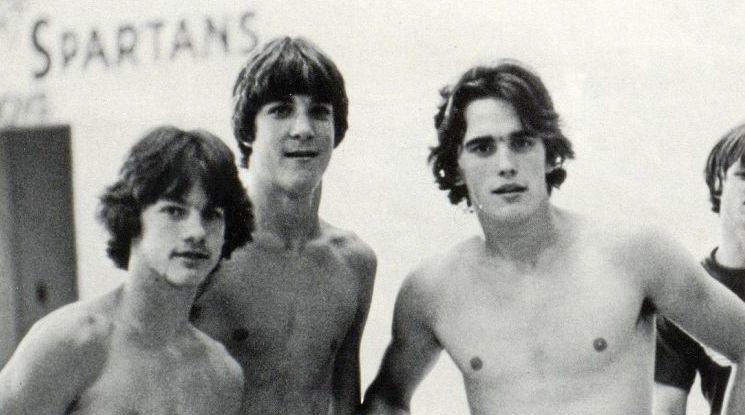 No. 11: 'UHF' (1989)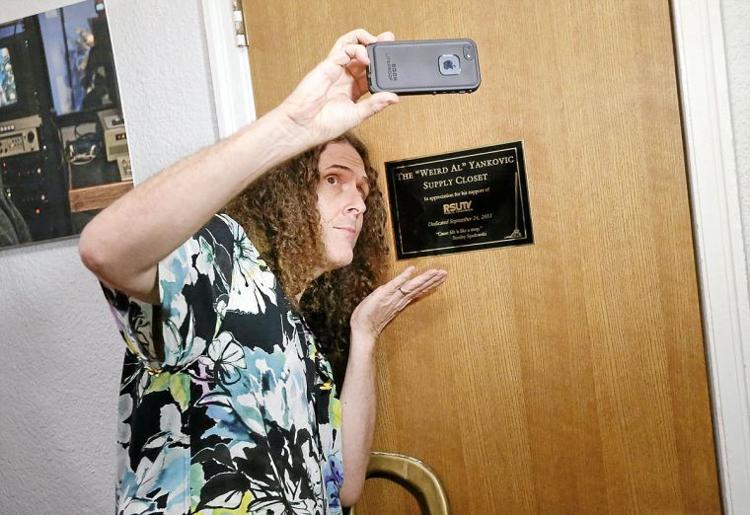 No. 12: 'The Killer Inside Me' (2010)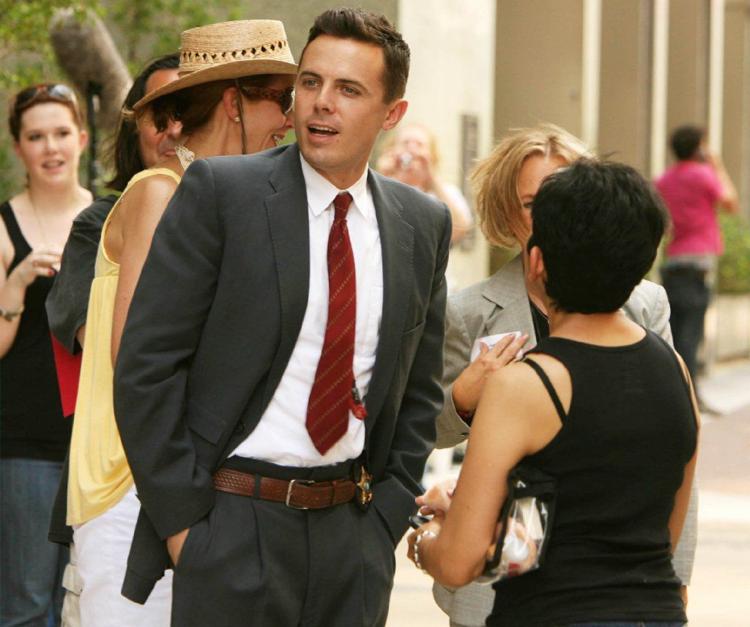 No. 13: 'My Heroes Have Always Been Cowboys' (1991)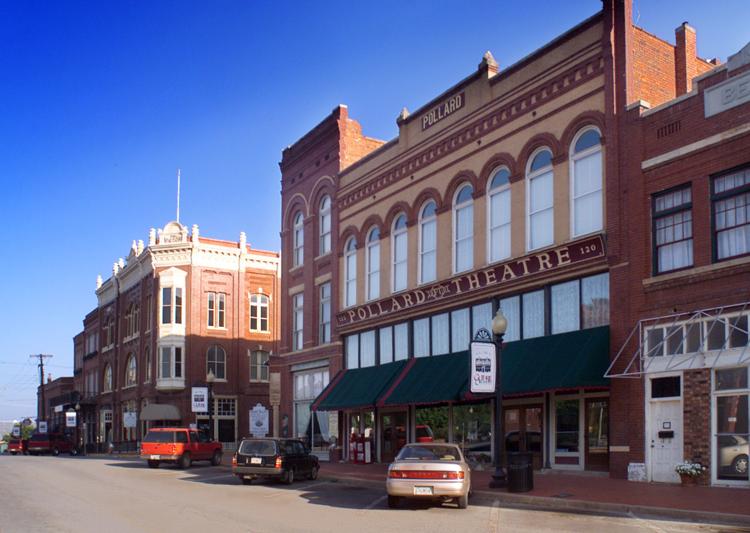 No. 14: 'Near Dark' (1987)
No. 15: 'Wildlife' (2018)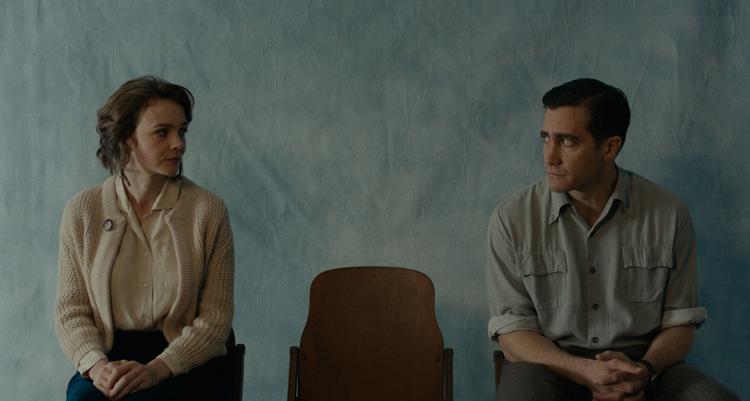 No. 16: 'Home Run' (2013)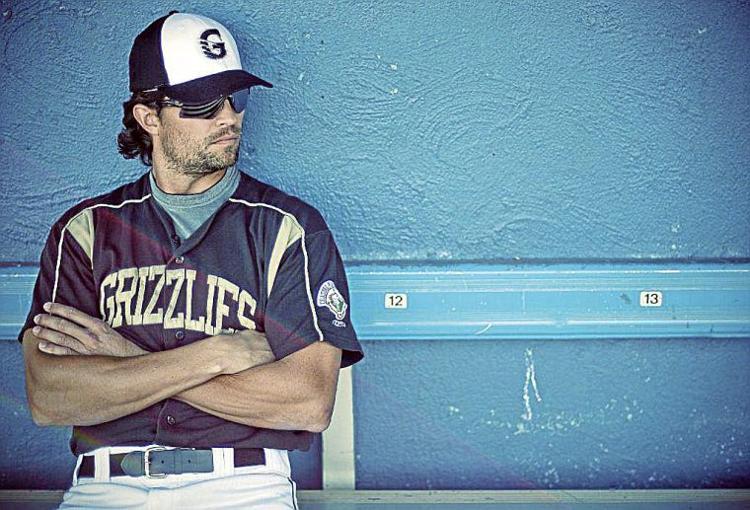 No. 17: 'To the Wonder' (2012)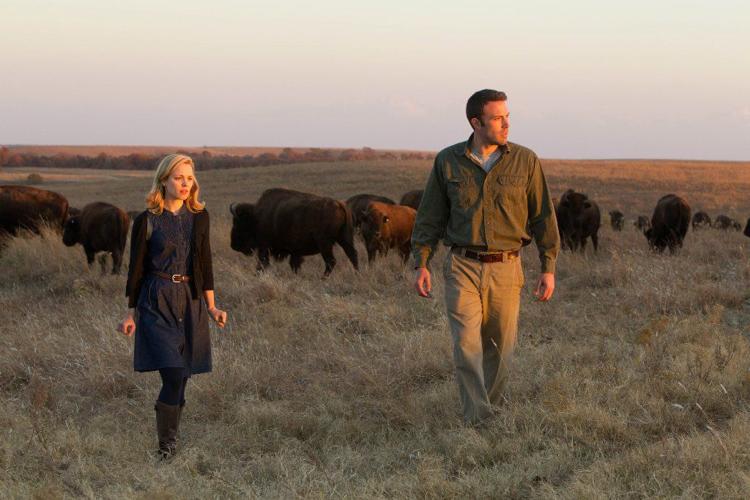 No. 18: 'Rumble Fish' (1983)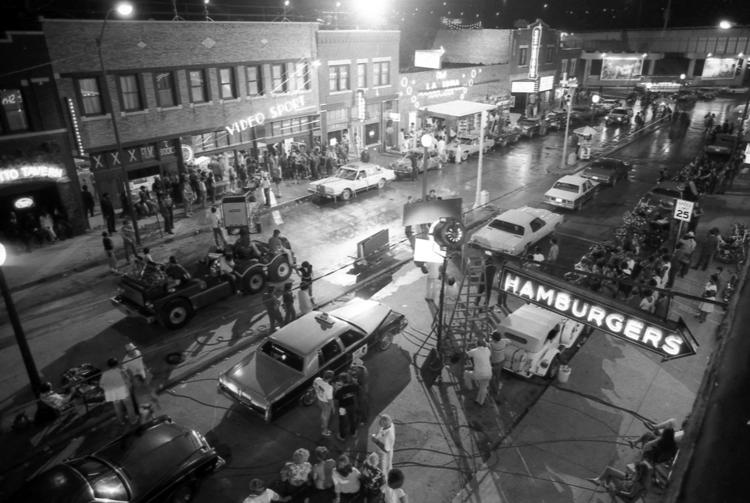 No. 19: 'American Honey' (2016)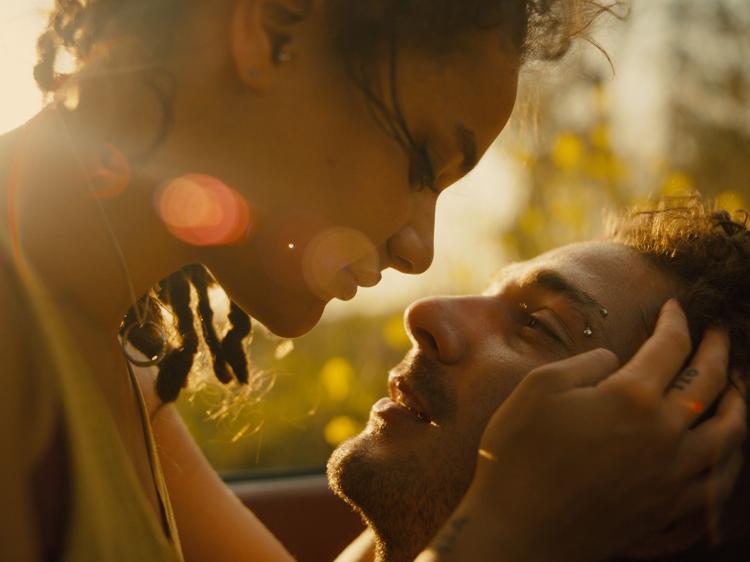 Kelly Bostian
918-581-8357
Twitter: @KellyBostian
Be the first to know
Get local news delivered to your inbox!