Tulsans have been showing up at these venues for years — decades in some cases — to hear the best live, local music around.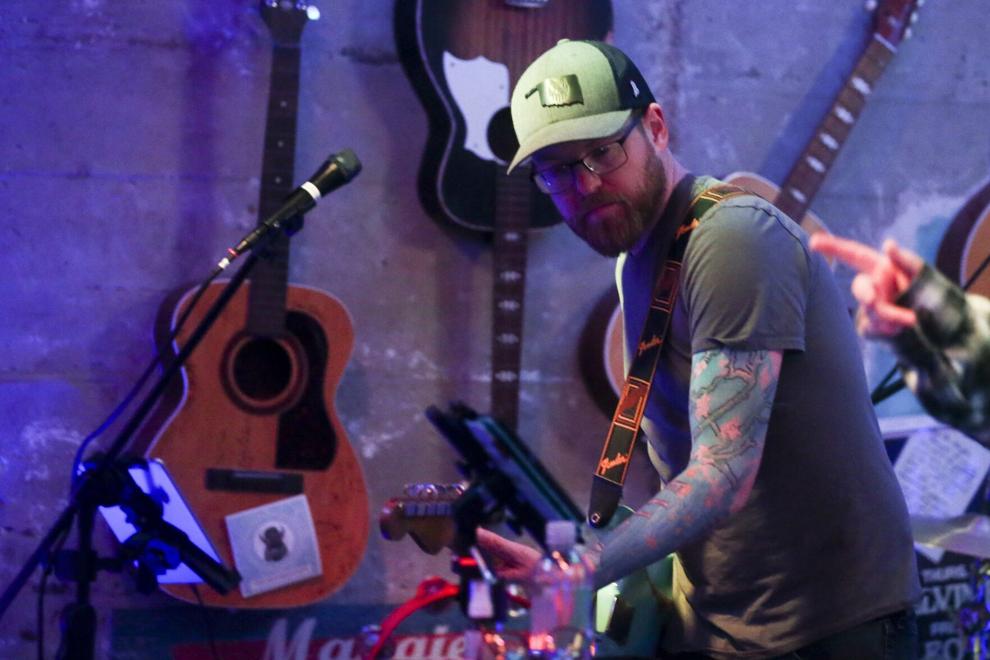 Maggie's Music Box
Over the past 12 years, Kevin and Amy Smith have pioneered new venues for local music, from Studio 818 to Soul City Gastropub & Music House and now Maggie's Music Box in Jenks. 
The phone rings now more than ever with local talent trying to find a stage.
"We definitely have a new crop," Kevin Smith said. "So many new kids like Jake and the Idols, but also a lot of younger kids. I get 10 to 15 calls a day from different bands. A lot of them are Tulsa kids."
That demand is one of the reasons why Maggie's Music Box, 201. E. Main St., keeps tearing down walls in the building in downtown Jenks to expand space for the crowds. Smith said he's starting a Saturday matinee show in April to help highlight young bands looking for stage for the first time.
Maggie's Music Box has one of the most consistent schedules of local acts throughout the week. Smith describes the venue as a House of Blues on a beach.
"Those are the places Amy and I look for," he said. "I want to go into a place that looks like it's been there 100 years. We purposely want to be different."
Smith said midtown music lovers tend to really be into the music for the music. They want to hear original music. It's opposite out south.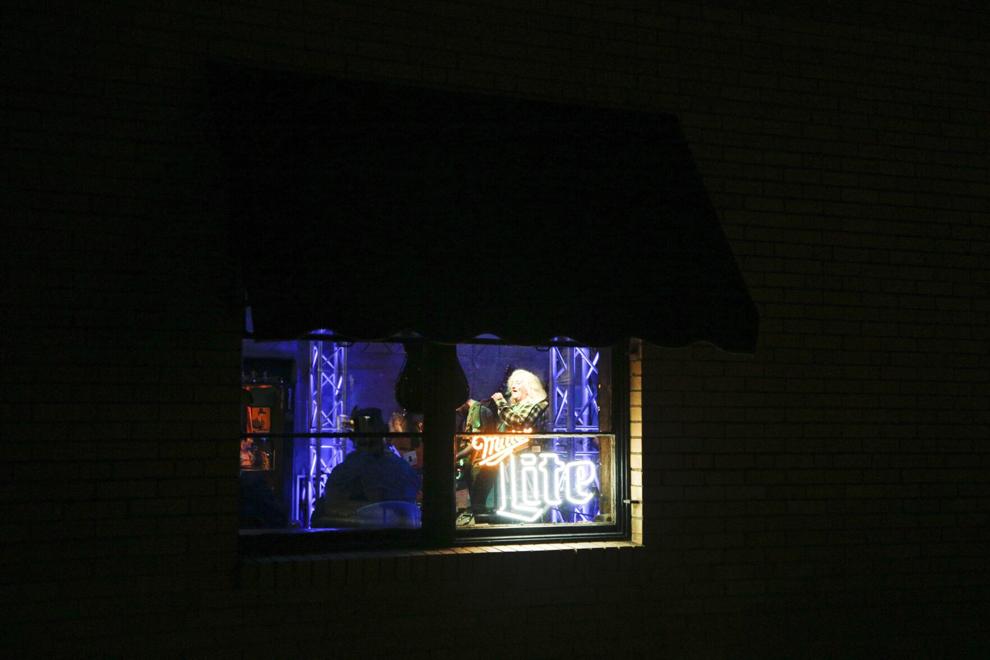 "But what's great is that a lot of people want to hear covers, but we have some bands that play originals and they start to become covers," he said. "Everywhere we have set up, we try to bring the best of the best. Tulsans have to understand there is a talent level here that doesn't exist in Oklahoma City. As a whole, the talent level here is insane."
Along with Maggie's Music Box, here are some of the best venues to go hear local music: 
Arena Bar & Grill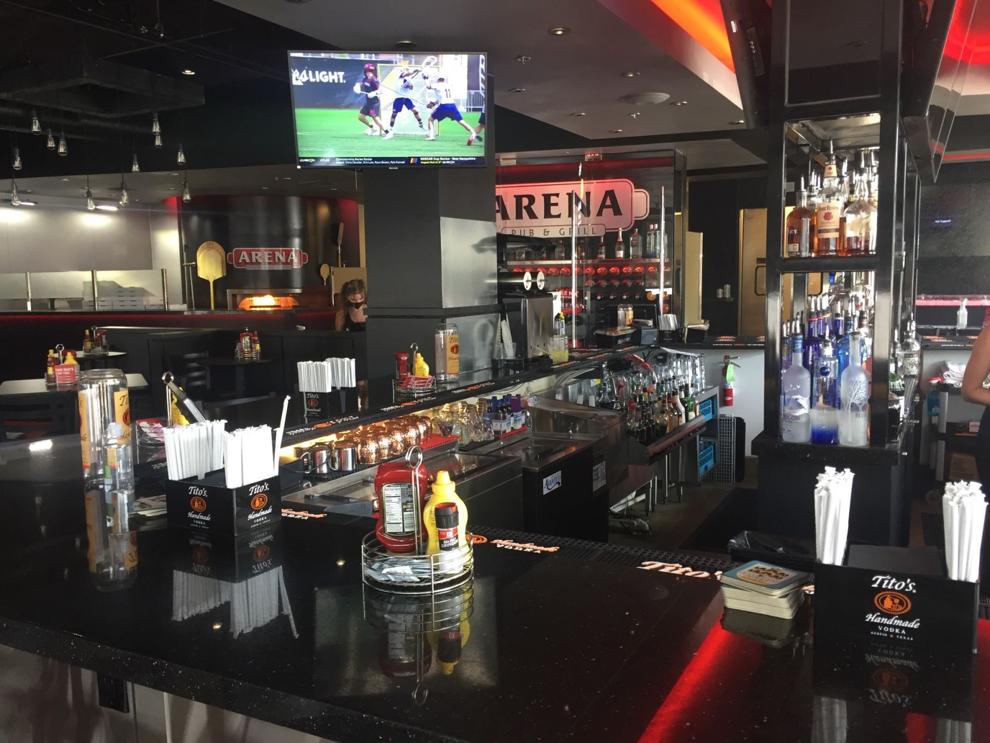 Owner Ted Andress opened Arena right across the street from the BOK Center at 201 S. Denver Ave. after Naples Flatbread closed in 2019.
Thanks to the kitchen of the former tenant, Arena serves up one of the best menus in town when you want to sit and watch live music.
Arena offers live music during the week starting with Taco Tuesdays, featuring the Barrett Lewis Band, and after many BOK Center shows in case your party isn't ready to go straight home.  
Blackbird on Pearl
Blackbird on Pearl, 1336 E. Sixth St., is the Pearl District's home to rock and singer-songwriter shows. This bar is notable for live music, as well as being the former home of punk and alternative music clubs Club Nitro and Eclipse.
Cimarron Bar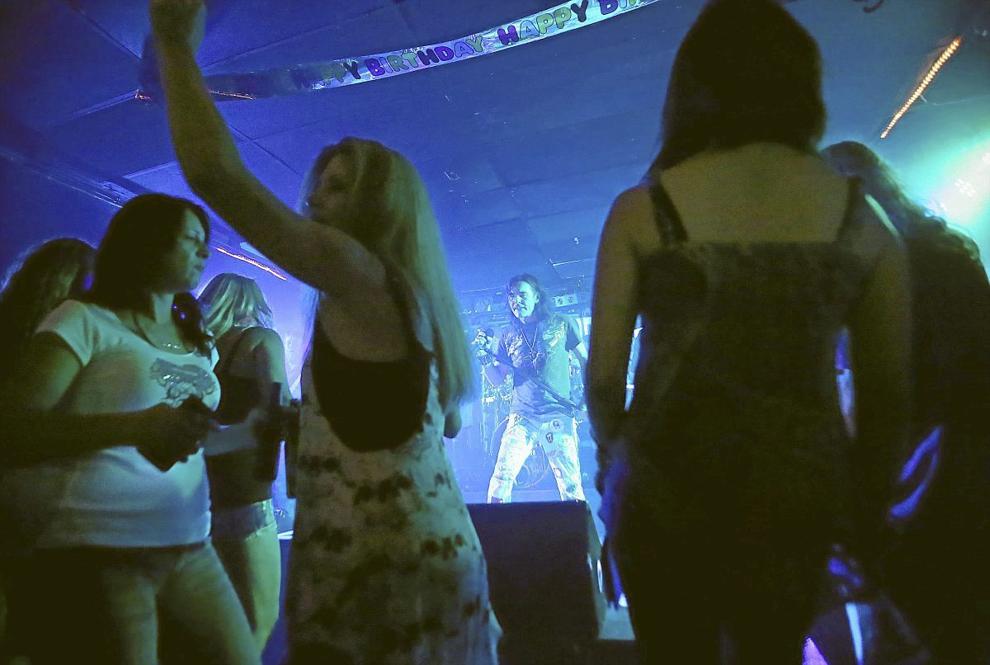 Out front, there usually is an impressive collection of Harleys. Inside, you can throw darts, shoot pool and unwind after a long workday. Wednesday through Saturday, there always is live music. Longtime local favorite Imzadi is a hard-rocking dance band and a Cimarron regular. Occasionally, the entertainment goes the direction of traditional country or rebel country. A Tulsa classic, the Cimarron Bar, 2619 S. Memorial Drive, is outfitted with both an indoor stage and an outdoor stage.
The Colony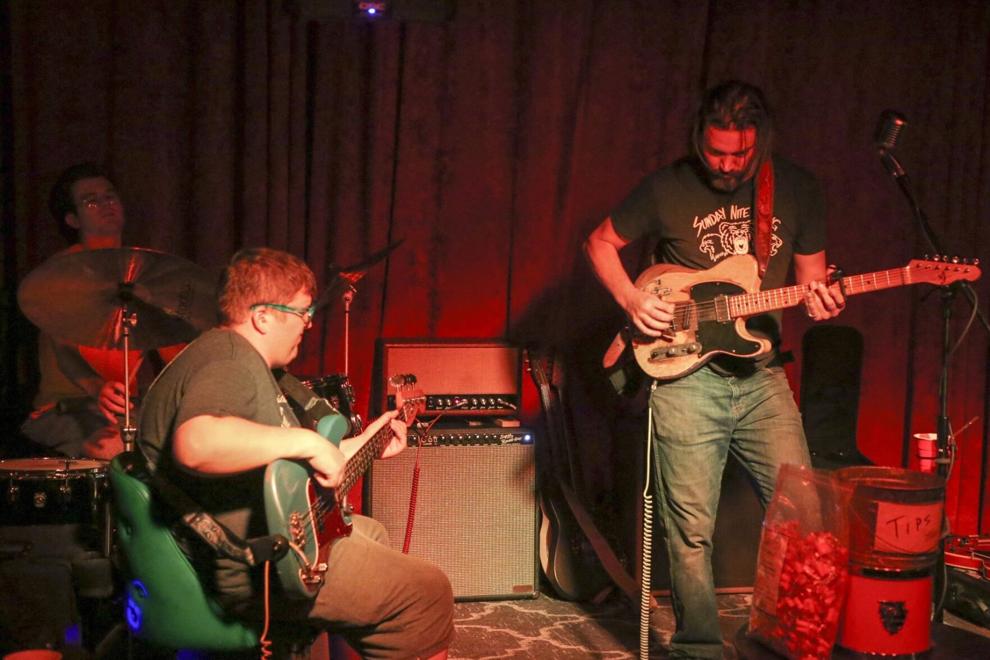 When you step into The Colony, 2809 S. Harvard Ave., you're walking into an important piece of Tulsa's musical legacy. 
Opened in 1958 as The Colony Inn, this venue resembling an English pub has a deep lore associated with it: Leon Russell once owned the joint during the height of the Tulsa Sound, and artists he collaborated with, such as George Harrison, Eric Clapton and J.J. Cale, performed there. 
"One of the big things that sets The Colony apart from other Tulsa music venues is the deep musical history that our location has," owner Heidi Tindle said. 
Hosting live shows seven days a week, The Colony is working to continue that legacy today. Talented local acts such as WHiRLiGiG, R.R. Williams and Seth Lee Jones perform there often. To get a taste of more Tulsa talent, drop into Open Mic Ministries hosted by Justin Paul Bloss every Tuesday.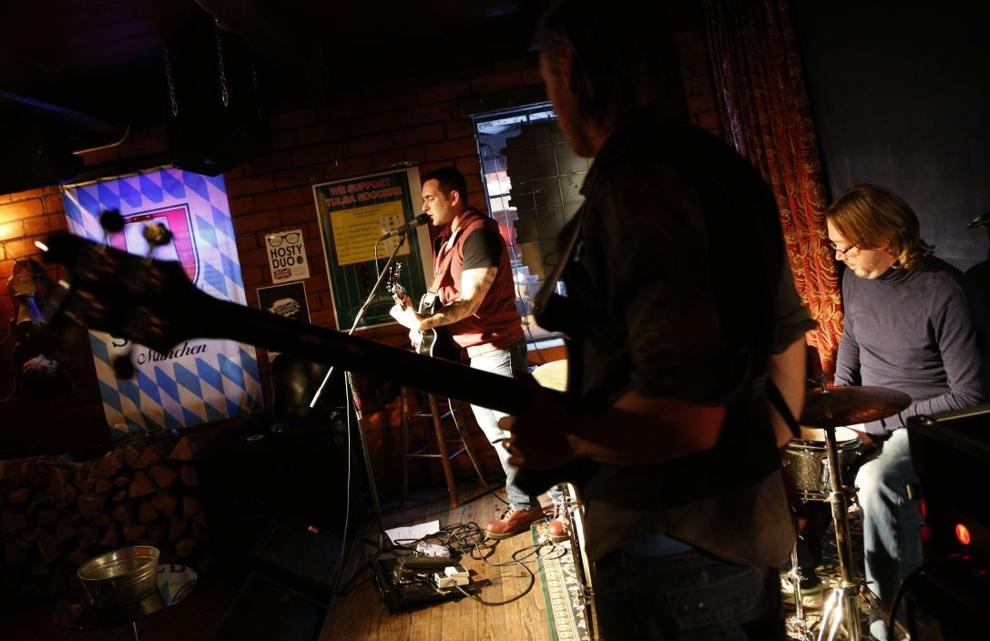 Because of the venue's intimate size, guests have a chance to easily see great music up close. 
"There's not a lot of separation in our venue between the musicians and the audience," Tindle said. "Our stage is very low to the ground in the center of the room, and the artists don't have a separate entrance or exit — they're just people who happen to be very talented musicians who are there to entertain you that night, and they'll sit and have a conversation with you."
The Elephant Run
Located in the Trade Winds Central Inn at 3141 E. Skelly Drive, The Elephant Run has been a popular destination for drinks and dance music since 1984. Although smoking is prohibited in many bars, it's still allowed at The Elephant Run.
The stage is tucked into the southwest corner of the room — just like it was during the '80s and '90s. As it pertains to music genres, The Elephant Run runs the gamut with its bookings.
The Fur Shop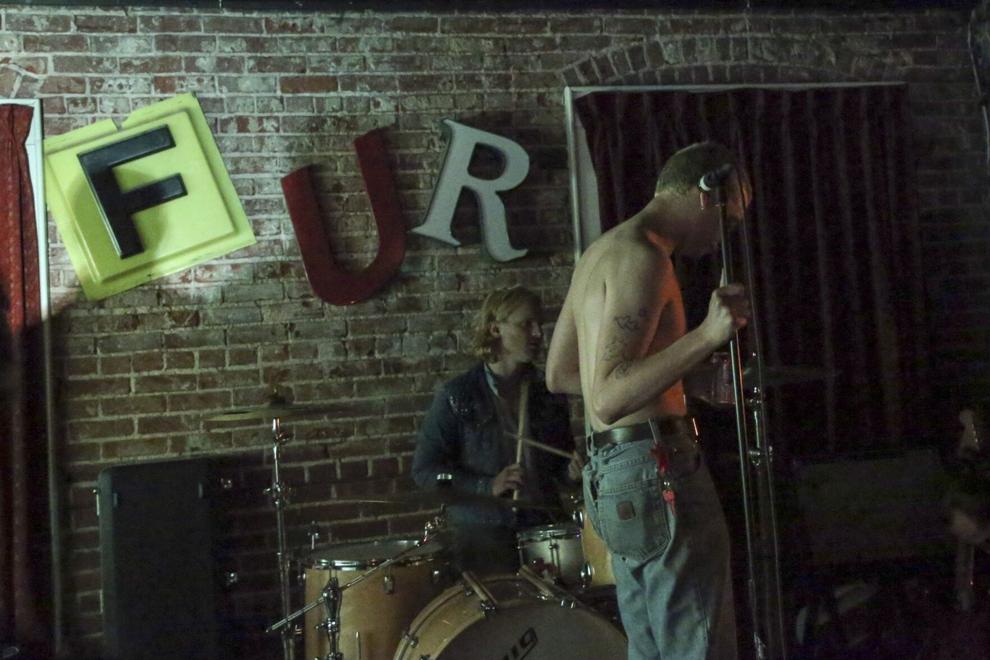 The Fur Shop is a music and event center in downtown Tulsa at 520 E. Third St.
It has two rooms and a large patio, which features three stages and a full-service bar.
It hosted Fur Fest, Tulsa's newest rock music festival, last fall to provide a platform for Oklahoma artists, citizens and vendors to congregate and have fun in the Tulsa spirit.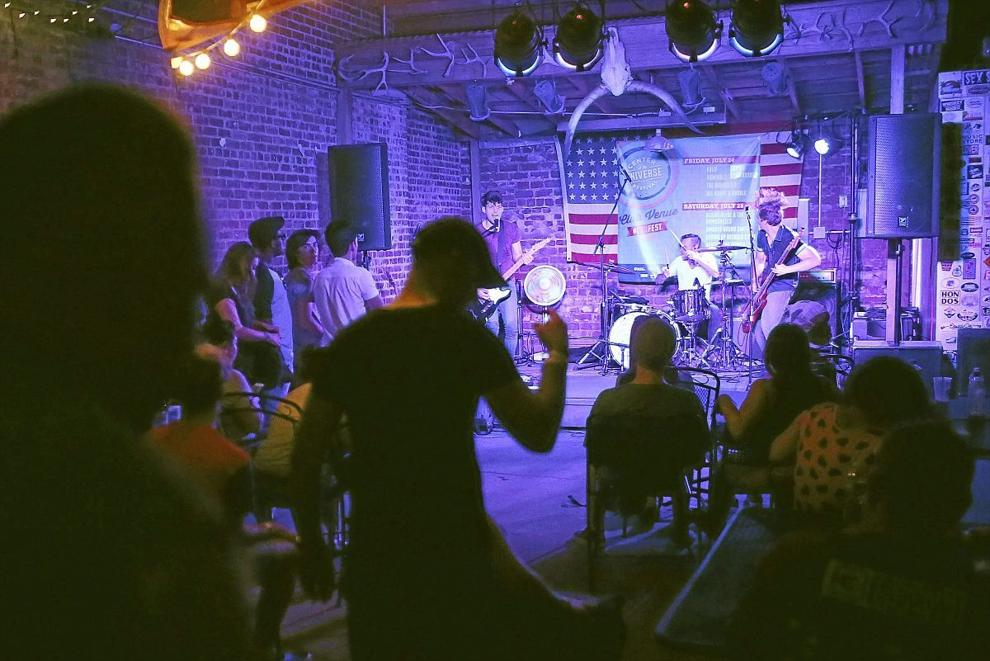 The Hunt Club's double-decker patio at 224 N. Main St. is one of the city's best, giving a bird's-eye view of live bands and action in the Tulsa Arts District. 
The Hunt Club also regularly hosts Hometown Writer's Round, a songwriter showcase with original music by Oklahoma songwriters.
While you're there, enjoy South American cuisine by MASA. The menu consists of sandwiches and empanadas, as well as appetizer-type dishes such as nachos, queso with chorizo, wings and the legendary bacon bombs.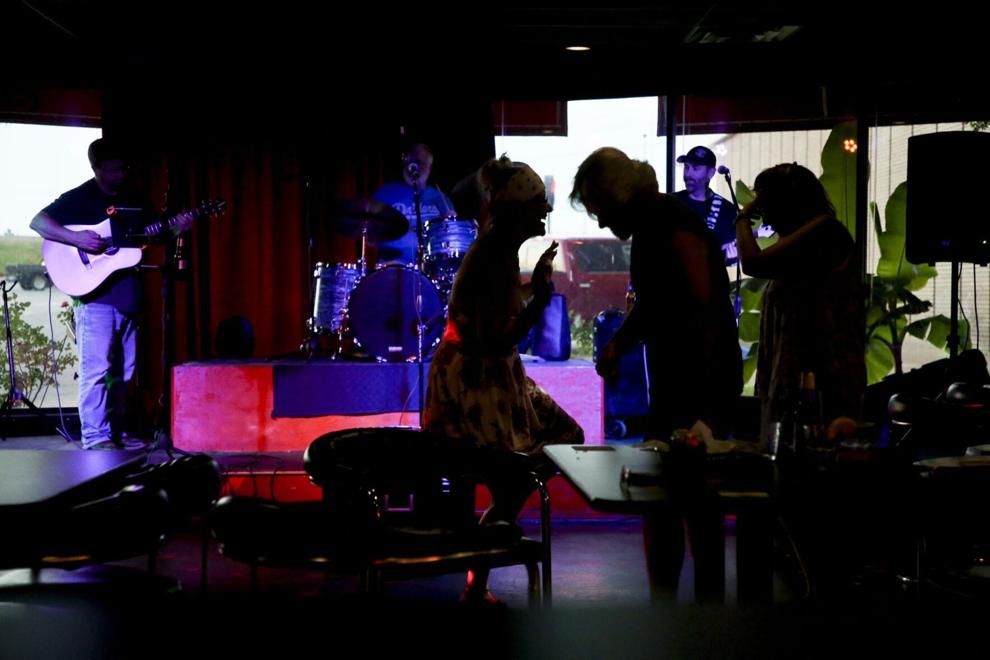 There have been several locations, but the current location — at the southeast corner of the 51st and Harvard intersection — seems to be the best version of Lennie's Club & Grill.
With a stage that is larger than most bar stages and ample seating for rock-music aficionados, Lennie's is a go-to place for local cover bands like Imzadi, Rocket Science, Jake & the Idols, Stars and Rockfisch.
"Music is like medicine for a lot of people who come here," owner Soncha Dowding said. "It helps everyone forget about the troubles of the day, and for a few hours, you don't have to think about anything else."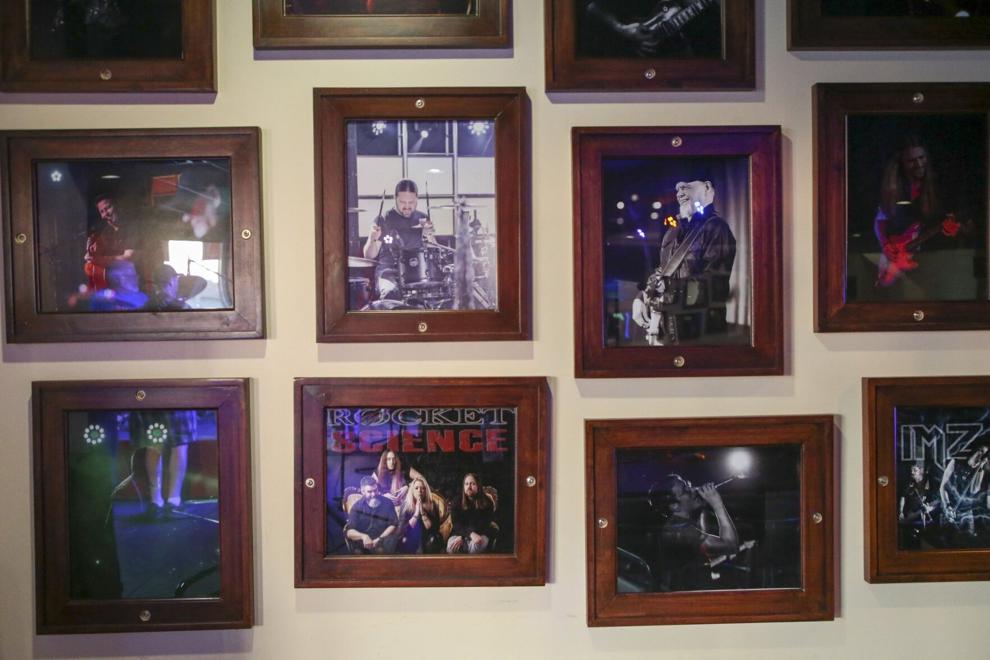 Like The Elephant Run, smoking still is allowed at Lennie's.
Mercury Lounge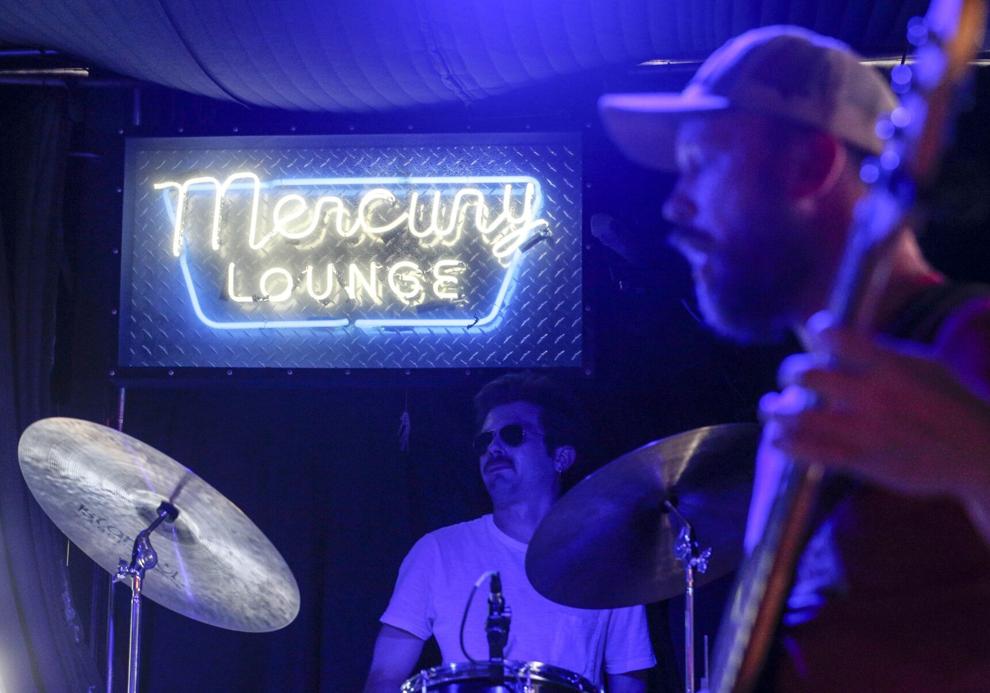 For music fans of all ages, Mercury Lounge, 1747 S. Boston Ave., is way more than just a dive bar: It's a place where seasoned artists and talented up-and-coming bands alike take the stage seven days a week. 
Because Mercury Lounge has been a staple of the Tulsa music scene for nearly two decades, it's home to many regulars. But due to the masterful booking of talent across all genres and monthly select showcases in partnership with Tulsa Creative Engine to highlight new local musicians, the crowd at this venue always feels diverse and excited to be there. 
"We're in this moment where we can do hip-hop shows, like Fire In Little Africa, with a punk rock show right after it," former owner Bobby Dean Orcutt said. "We're able to use the stage and the platform to create a cross-cultural experience and a feeling of community."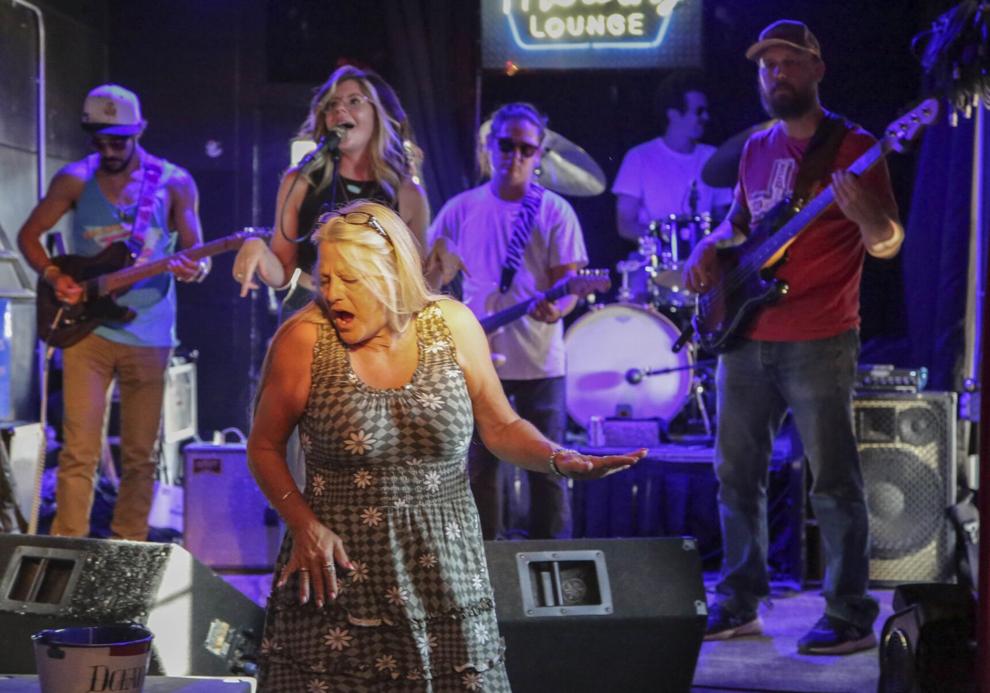 Whether you prefer to sit outside on one of the two patios or in the cozy interior, outfitted with LED signs and taxidermized animals, every seat in this house is a good one. 
On any day of the week, Mercury Lounge hosts free residency shows with Tulsa powerhouses like Paul Benjaman and Cassie Latshaw. Don't miss Bluegrass Brunch with the Johnny Mullenax Band every Sunday, where you can hear covers of John Prine's "Angel from Montgomery" and "Codeine" by Trampled by Turtles.
The venue's tongue-in-cheek slogan is "This bar sucks," but the fact that it's brimming with music-lovers every day of the week says otherwise.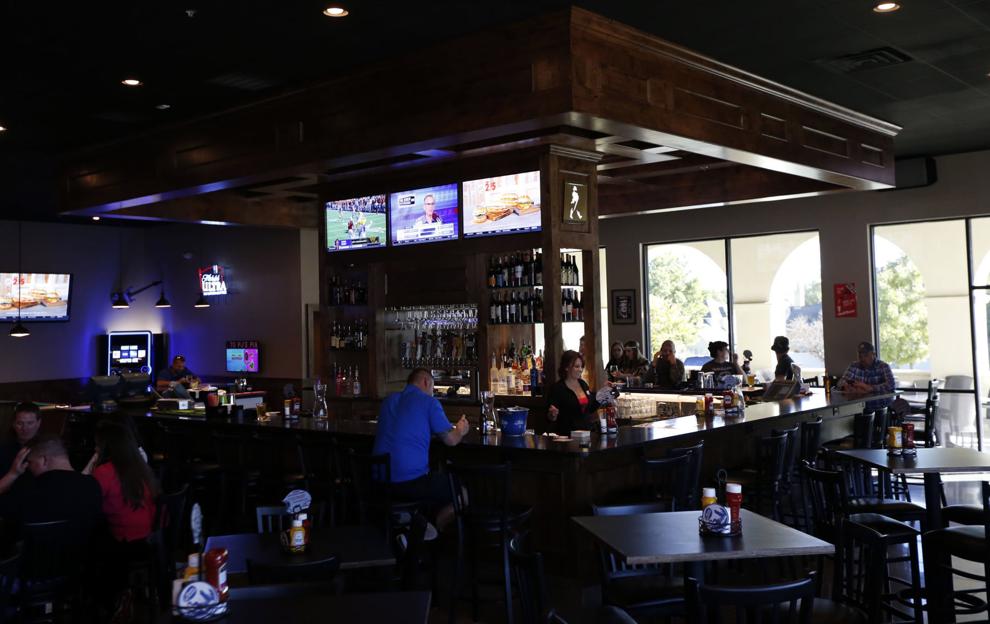 PJ's offers the feel of a neighborhood bar that features local acts. Its location at 9999 S. Mingo Road offers Tulsans a place out south to hear local tunes without having to come downtown. It also offers a place to dance while also having an extensive menu.  
Soundpony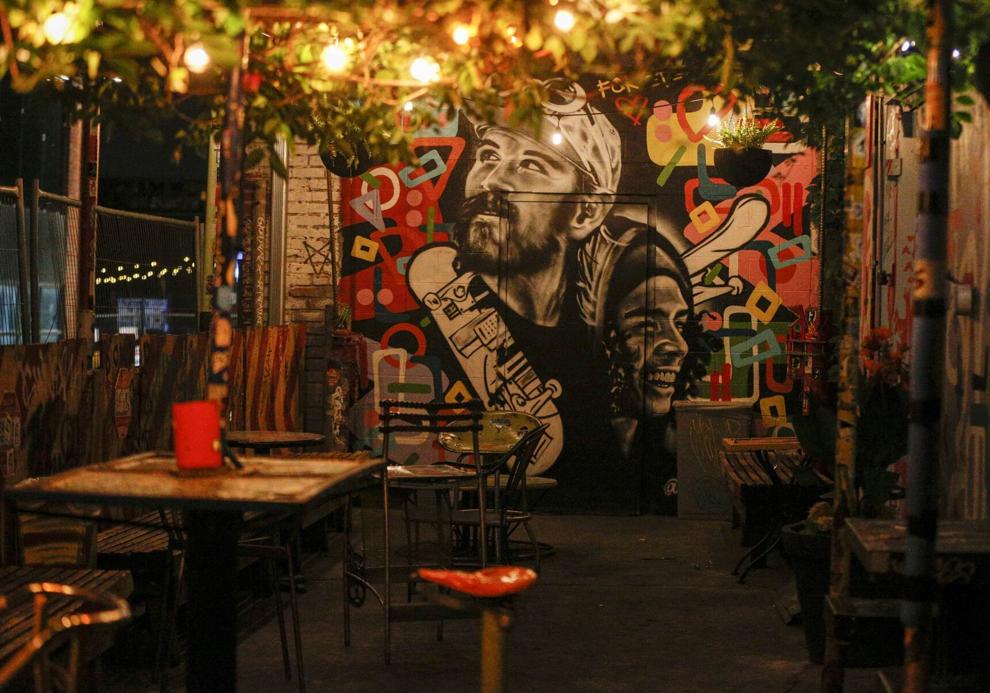 Located just down Main Street from Cain's Ballroom, Soundpony Lounge opened in May 2006 and has been a Tulsa favorite ever since. 
Started by Tulsa cyclists Josh Gifford and Mike Wozniak, Soundpony Lounge is decked out in homage to the sport: race numbers, cycling shirts and road racing bikes donated from Tulsa Tough racers from all over the world cover the walls and ceilings, providing a unique atmosphere.  
Since the beginning, Soundpony Lounge has been a patron of the local music scene in Tulsa, known for providing a place for rappers like 1st Verse and Steph Simon to perform before many venues booked rappers regularly.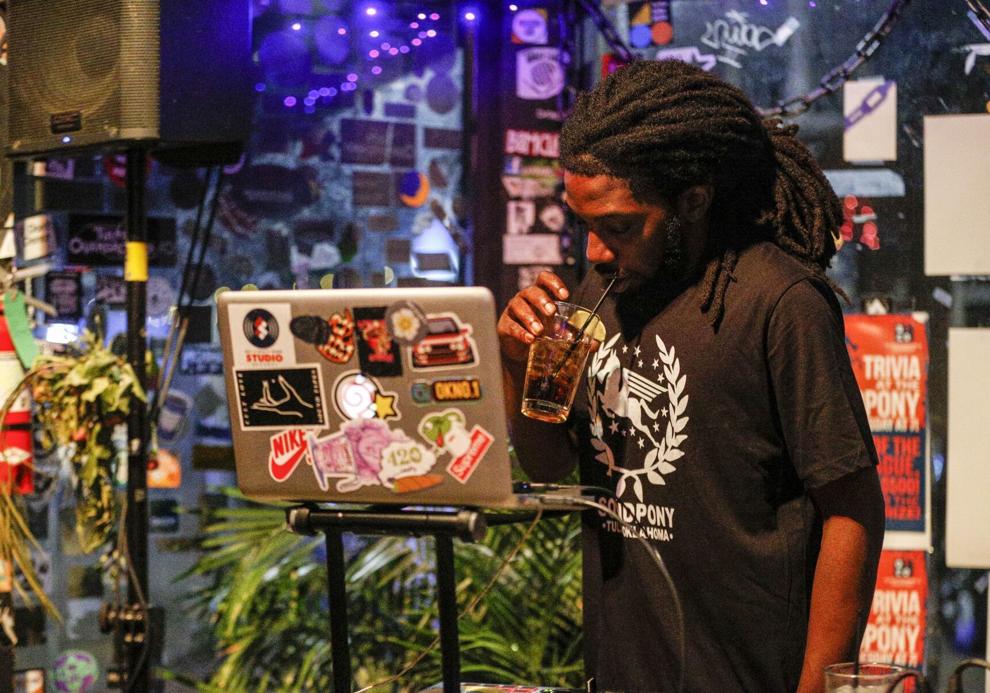 "We were giving a voice to people who didn't have a spot to have a voice," Gifford said. 
Soundpony Lounge hosts music acts, both local and national, nearly every night of the week. Guests can enjoy a wide selection of DJs, rappers, singer-songwriters, punk rock groups and more as they perform either at the front of the bar or on the outdoor patio, which is covered in murals designed by local Tulsa artists.
The Stumbling Monkey
During the late summer and fall of 2020, as people were skittish about being exposed to COVID-19, most bars had only a fraction of their usual customer traffic. Located at the northeast corner of the 91st and Yale intersection, The Stumbling Monkey was an exception because of its large and nicely furnished patio area that includes a stage for musicians.
The Stumbling Monkey has live music all year, but because of its impressive patio, it's a particularly popular place during the warm-weather months.
Thelma's Peach
One of Tulsa's newest live music venues is located at 2008 E. Admiral Blvd. at the west entry point into the heart of the Kendall-Whittier District. It is a hot spot for merging artists and formerly was a rehearsal space for bands.
The Vanguard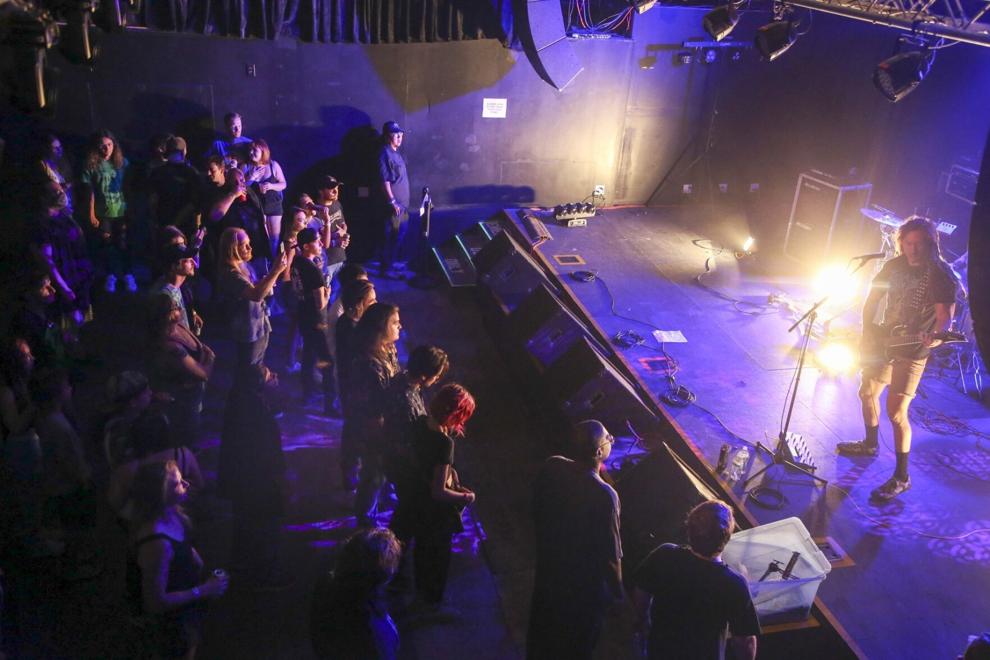 Owner Simon Aleman opened The Vanguard 11 years ago with a singular goal in mind: platforming small, local bands as they got their start in the Tulsa music scene. 
"It started out as a project with my son — he was in a band, but there was no place here for young kids to play," Aleman said. 
The downtown Tulsa venue has gone on to become an essential place for up-and-coming bands to perform, almost as a rite of passage. Tulsa-born bands such as the seven-piece punk group Cliffdiver got their start here and have gone on to perform shows and festivals all over the country. The Vanguard also attracts national talent: artists like The 1975, Riff Raff and The Red Jumpsuit Apparatus have all taken the stage over the years. 
"We like to bring in national touring bands and pair them up with locals on the bill, to provide some exposure for the local bands and to give the big bands a sense of our scene here," Aleman said. 
Known for its high-quality sound system, Aleman said there's not a bad place inside to see a show. And last year, The Vanguard increased its capacity from 499 to 635, further cementing its place in Tulsa as a prominent music venue.
Venue Shrine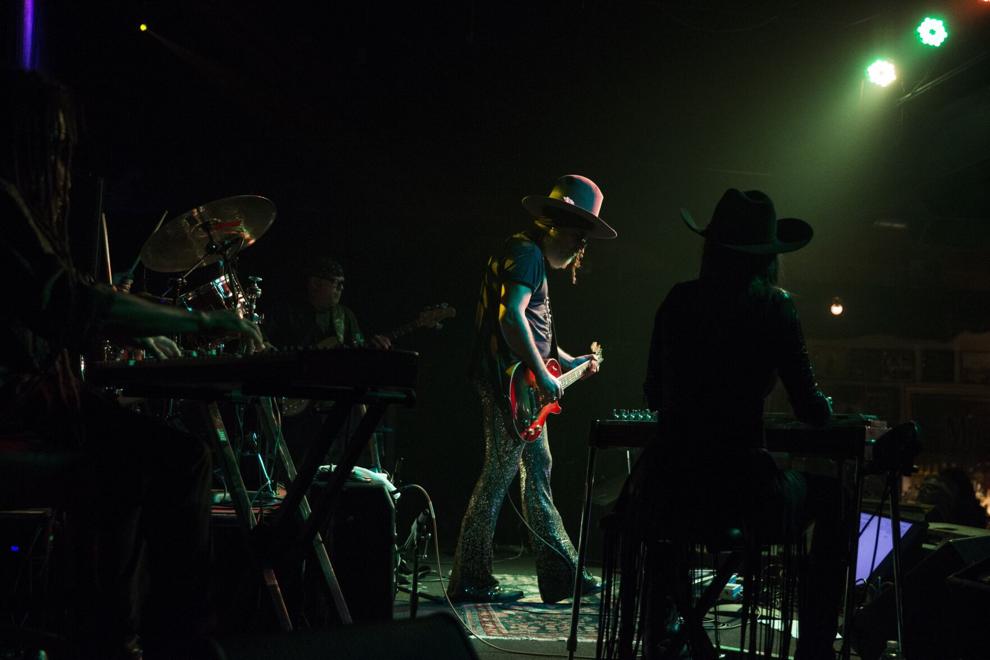 A fantastic room at 18th and Boston, the Venue Shrine is a one-stop shop for most genres of music. If you're into tribute bands, the Venue Shrine brings good ones to town. For example: the Let's Go! A Tribute to The Cars band, the Ultimate Doors band and My Posse in Effect — a Beastie Boys tribute trio.
If you enjoy the discovery of fresh, quality local sound, the Venue Shrine delivers with bands like The Plumbers (a high-energy group that performs with an actual toilet onstage) and The Golden Ones (defined as an alt-glam rock band).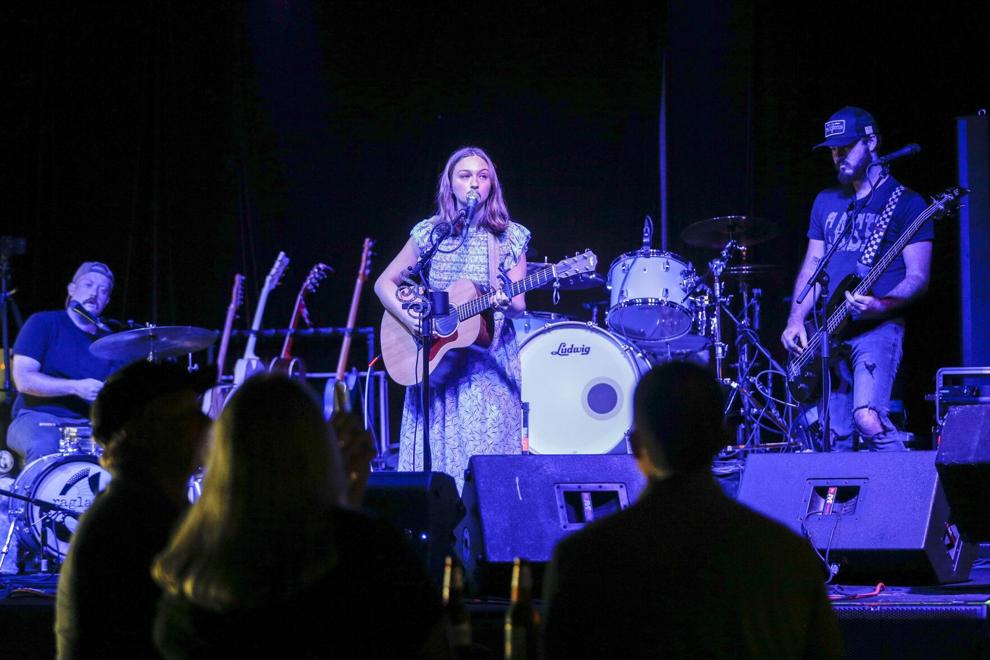 The Golden Ones are driven by a big guitar sound (think Weezer), with talented vocalist-guitarist Sarah Frick out front. Venue Shrine is perfect for a band like The Golden Ones.
Casino stages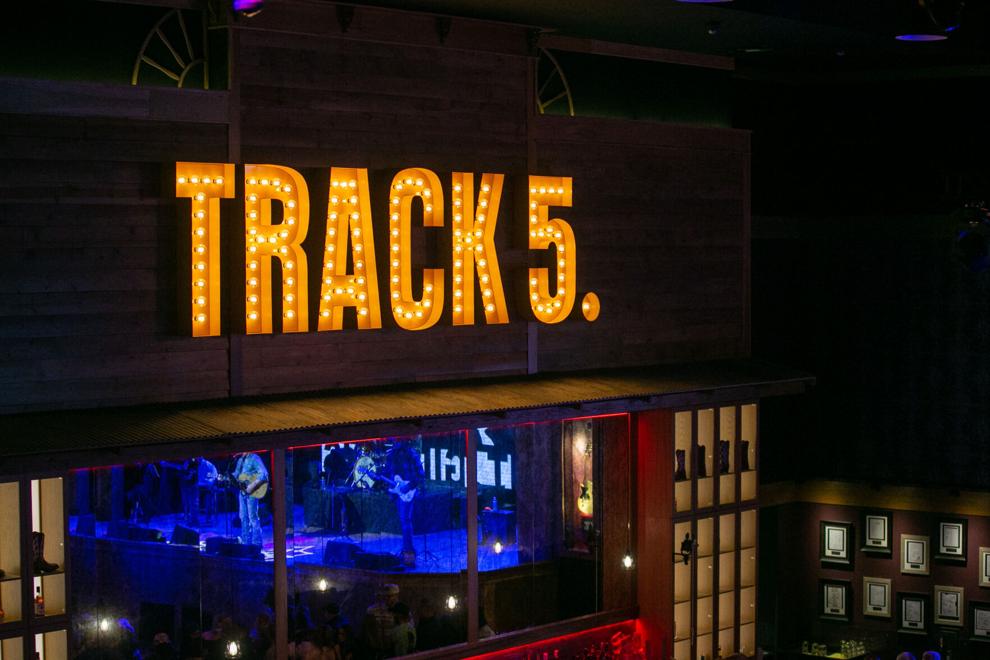 Those who enjoy casinos can also hear local live music. Located inside Hard Rock Hotel & Casino Tulsa, 777 W. Cherokee St., Catoosa, Track 5 fills a specific niche for music lovers in Tulsa: It's a place built for country music fans, where they can hear every iteration of the genre, from red dirt to outlaw to contemporary country and everything in between.
"Track 5 is truly the venue dedicated to Oklahoma and its rich country roots," General Manager Martin Madewell said.
The name Track 5 comes from the realization that many of the fifth tracks on famous country albums contain references to Tulsa or Oklahoma — take "Tell Me Something Bad About Tulsa" off George Strait's 2003 album "Honkytonkville," or "Tulsa Turnaround" from Kenny Rogers' 1979 album, "Kenny," for example.
Hard Rock Hotel & Casino Tulsa also offers Riffs, which is open daily at 4 p.m. with live music on Thursdays, Fridays and Saturdays.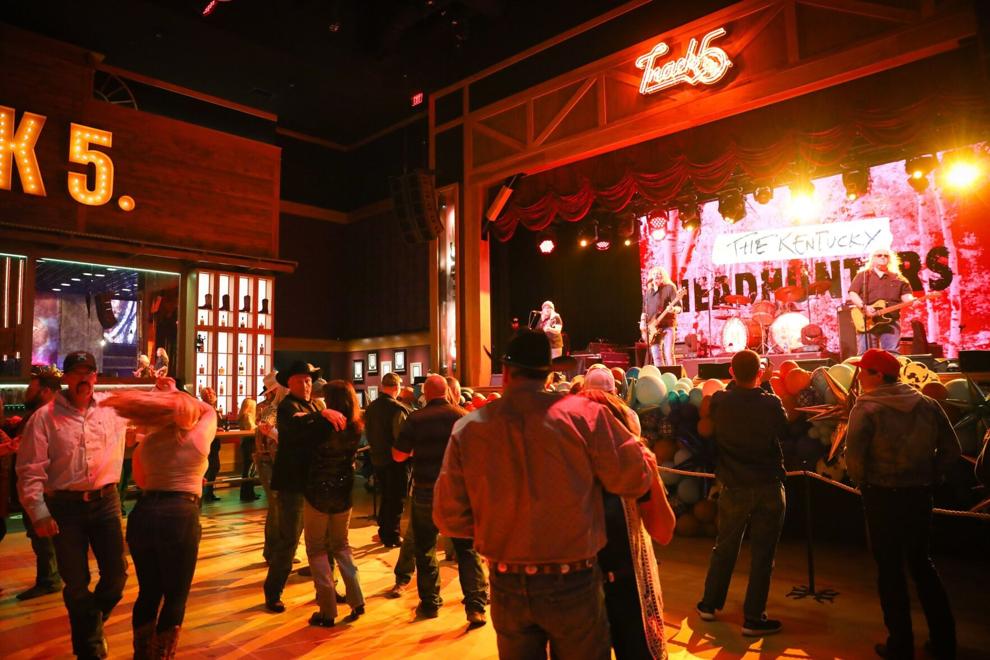 River Spirit Casino Resort, 8330 Riverside Parkway, offers two stages for local live music: The 5 o'clock Somewhere Bar and the Volcano Stage next to the Jimmy Buffett's Margaritaville Restaurant.