Four years ago, Renee Witherspoon and her dog hit the open road from California to check out possible new homes dotting Middle America from Nevada to Missouri.
The business woman lived in the Golden State for two decades but was tired of the high cost of living, taxes and crowded spaces. She went looking for a place to move her company and transition into eventual retirement.
Witherspoon lasted just 24 hours at a spot in Utah and felt Lake of the Ozarks rivaled Miami Beach for its over-development.
"When I got to Grand Lake, I thought it was breathtakingly beautiful," Witherspoon said. "It was summer, and everything was so green and water was in all the streams. The people were so nice; the towns quaint. I knew this was it. I immediately put a contract on a house."
Witherspoon's company sells fire-resistant clothing for work such as emergency response or utility repair. Finding a commercial space renting for $300 a month sweetened the deal.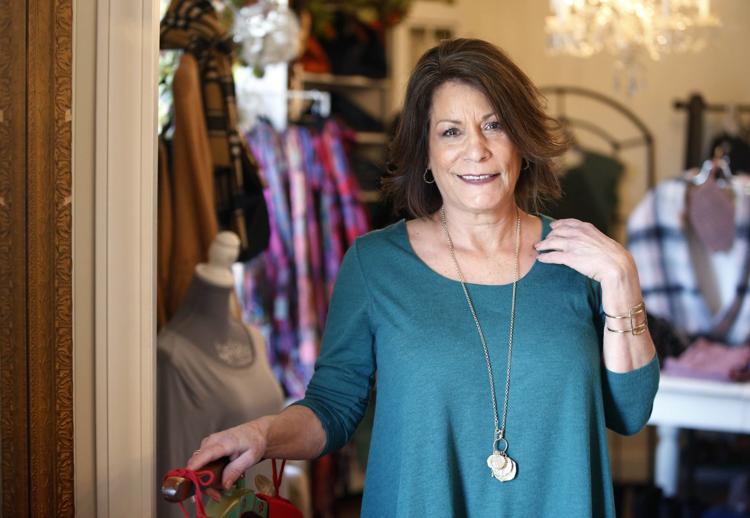 "I was paying $2,000 a month rent in California to hold my inventory. I wrote a check for $3,600 that day for the space," she said.
What convinced Witherspoon into settling at Monkey Island at Grand Lake was the people.
"The Hallmark ambiance we have is perfect," Witherspoon said.
Life at Grand Lake means someone might ride up in a golf cart to a neighbor's backyard as steaks are being grilled. The more people, the merrier, so the saying goes.
It means a potluck once a month, golf right after sunrise, fresh pasta and upscale food at the yacht clubs, walking groups, book clubs, annual luncheon fundraisers and happy hours starting well before 5 p.m.
These year-rounders raise thousands of dollars for college scholarships, mentor students at area schools and make sure the Meals on Wheels routes get staffed.
There's nothing stopping a person from sitting alone on a deck overlooking the water from sunrise to sunset just reading a book.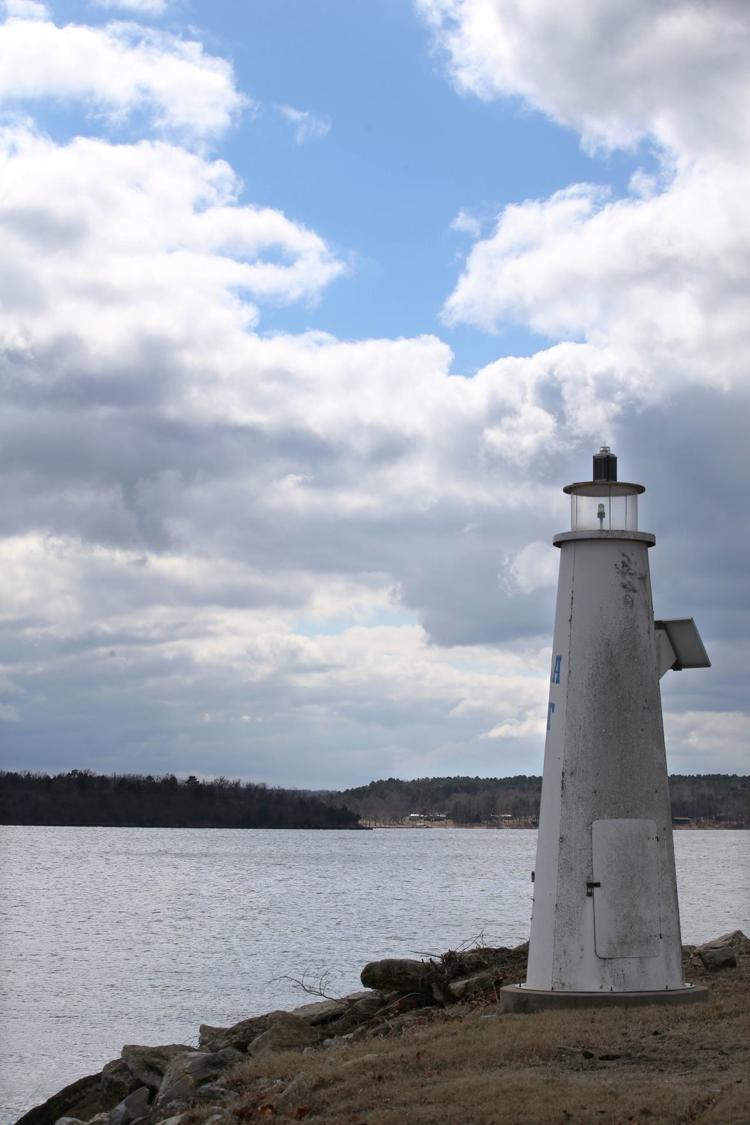 Lake life no longer attracts a summers-only crowd. A growing population of retired people has brought a permanent community of social groups, restaurants and cold weather active lifestyle options.
"You feel like you are on vacation every day," said Kay Howell, a retiree who has lived by the lake for 20 years. "It is so relaxing, so laid back. There is no traffic, no noise. It's so simple here."
Lake retirees can be as busy as they choose. Socially, it's a happening place.
To get an idea of what it is like, imagine mixing the Real Housewives of Grand Lake, the Lifetime channel and the fictional Del Boca Vista from the 1990s sitcom "Seinfeld." There is a little of everything.
Howell has served as chairwoman for two different garden clubs. These plant different flowers and shrubs in the area and also bring in speakers each month.
"It's the best-kept secret in Oklahoma," Howell said. "We all know each other. There is a sense of community here that you don't get in a big city. Most people didn't grow up here. It's an open community where it's easy to make new friends."
It didn't take Witherspoon long to fill her schedule. Then, she added to her business by opening Mia's Boutique in Langley.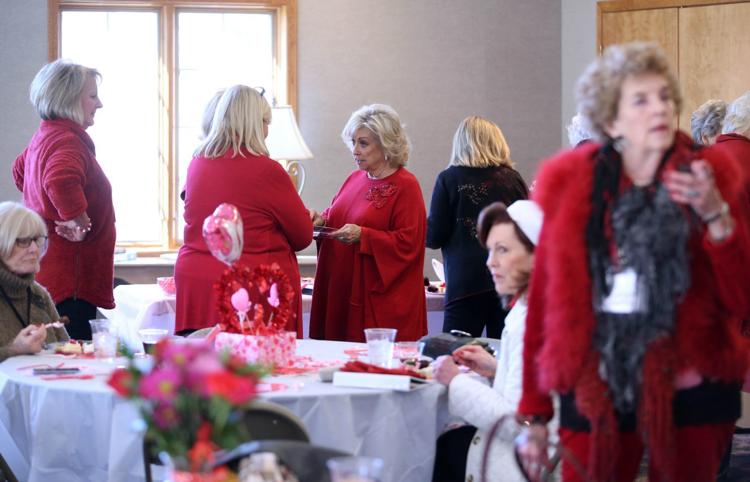 "I was meeting people who liked the same type of things I liked. So I put my flame-resistant clothes in a back room and put all the stuff I liked out front," Witherspoon said. "I'm looking for trendy but what works on a mature woman."
Witherspoon can be found every day in the boutique chatting with customers with a no-pressure approach.
"If someone tries on something that doesn't look good, I will say, 'Absolutely not. I don't think you want that,' " Witherspoon said.
Each year, her winter sales are higher than the summer receipts, a testament to a thriving year-round economy. Recently, she won a contract to supply the GRDA workers with flame-resistant clothing.
"I've met so many people through the boutique," Witherspoon said. "Grand Lake has exceeded all my expectations.
The king of Grand Lake may be Joe Harwood for his role in shaping this transformation as a business owner for nearly 45 years. A native of Humboldt, Kansas, he began working at a marina on the Duck Creek section of the lake while a student at Kansas State University.
After his graduation in 1976, he purchased Arrowhead Yacht Club with two other investors in 1982, merging boat sales and services into the operation. Harwood expanded his holdings to several more marinas and restaurants, including the Cherokee Yacht Club.
"I love the people. It's a whole lot more fun to be around people in a recreation environment than selling insurance," Harwood said. "It's a fun environment where people are here to have a good time."
Grand Lake o' the Cherokees — the full, proper name — was created in 1940 with the completion of the Pensacola Dam.
Patricia Island was among the first housing developments around the lake. In the '70s, the first condominiums started to sprout, attracting retirees.
The Shangri-La hotel was built on the tip of Monkey Island in 1964 but did not become a sprawling tourist and golf destination until the late '70s. The Coves at Bird Island opened in 1981 as a gated community with a golf course.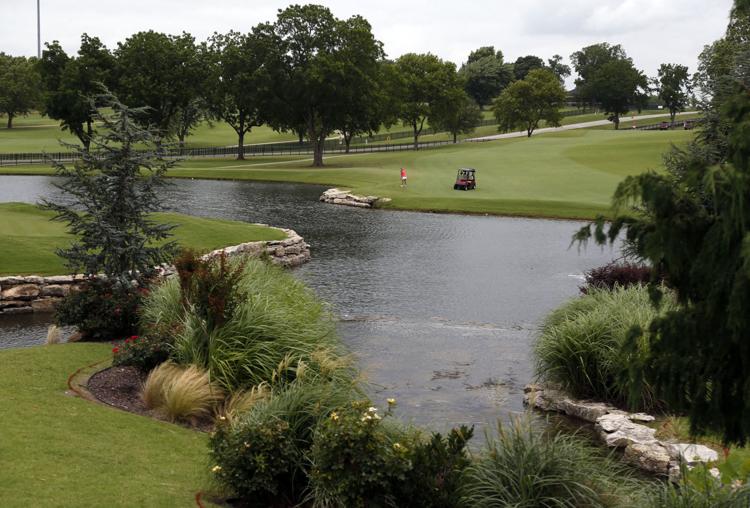 In the late-'80s, Rand McNally listed Grand Lake as a top five retirement destination and kept it as a popular place for years, bringing even more attention.
Through economic dips and crescendos, Grand Lake development continued to grow with homes and marinas. In 2009, Integris Hospital in Grove opened a $56 million facility to meet the demand of a growing population.
Right now, development is in an upswing.
Harwood originally used to close his yacht clubs for the winter. Now, there is no down time.
"Currently, our full-time resident population base is increasing annually," Harwood said. "We have transitioned from retirement areas. With more retirees, we began to need trades people, who brought young people with families to the area."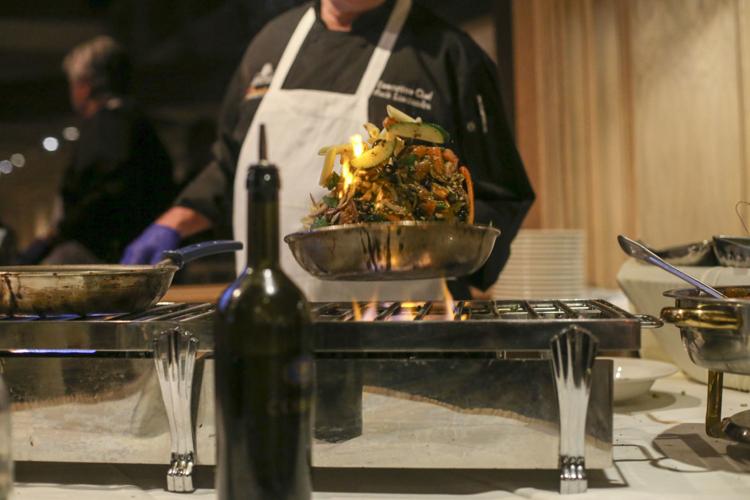 Grand Lake towns always offered restaurants with country-style cooking, but the culinary scene has been changing with more high-end fare.
Harwood added theme nights at his clubs, such as a live-action pasta station featuring a chef tossing fresh ingredients into ready-to-eat dishes.
"There is a plethora of fine, outstanding restaurants with as good a quality as you can find anywhere," Harwood said.
Most retirees are coming from the Tulsa area, followed by Oklahoma City then Wichita, Kansas, Harwood said.
"And all communities in between, with some northwest Arkansas in there too," he said. "There is more opportunity ahead, and it's mushrooming because of the amount of people who can work from home or don't need to be in the office every day.
"They can stay in a recreational area with a home on the lake and private dock and boat. With health care and education communities improving, we will become more of a major city."
Chronicling lake life is Rusty Fleming as editor of the Grand Times on Grand Lake newspaper, now an online publication. He stumbled into the job after a career in marketing, then landscaping.
Fleming jokes that he's "retired three times, but it didn't take real well."
His news space contains items like renovations at the dam, speeches at the local rotary club, local columnists, history and a calendar of events. Photos of social events fill the pages.
Fleming said many people buy homes at Grand Lake before they retire full-time.
"This isn't for everybody," Fleming said. "The cycle we see is people coming with young children, then family activities pick up about junior high. Then, between age 55 and 65, we see them again, and they stay as long as their health allows."
Judy Hall started visiting the lake as a college student 31 years ago when her parents retired. She did not grow up near water.
But when she retired a decade ago, she already had a lake house.
"Once you've been here, you know you don't need to look anywhere else," Hall said. "People who live here full time have their favorite season. The fall has gorgeous weather, and it's beautiful when it snows outside."
On any given day, Hall can be found delivering Meals on Wheels, tutoring students or helping out at the Blue House ministry in Langley to provide food and clothing to low-income families.
Occasionally, women will gather in her home for yoga or Zumba. She is a fixture at fundraisers and social happy hours.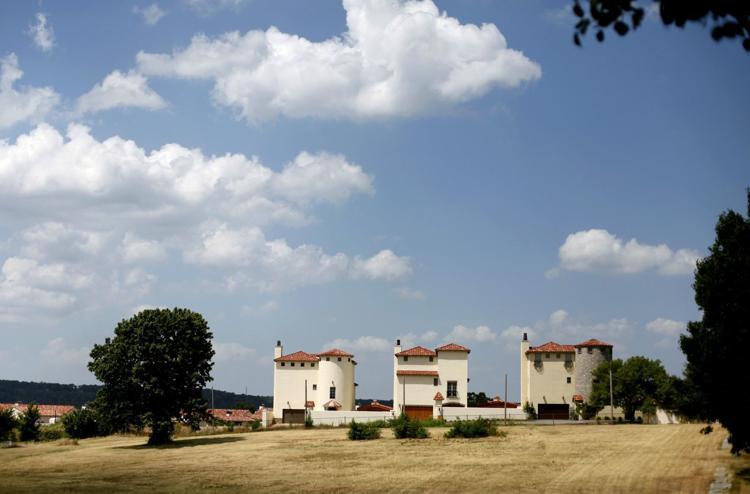 "People who don't want to go and do those things don't. But it's about what you want to do," Hall said.
Summers definitely bring crowds to Grand Lake, particularly for an extravagant fireworks display over Duck Creek on Fourth of July. Boats fill the lake through the day to watch the show.
For Hall, it all comes back to the lake.
"The water is relaxing; the water is peaceful," Hall said. "Grand Lake also keeps family and friends together. When people go to the lake, they can spend a day, a week or a month. There is something different about the lake. It makes people want to stay."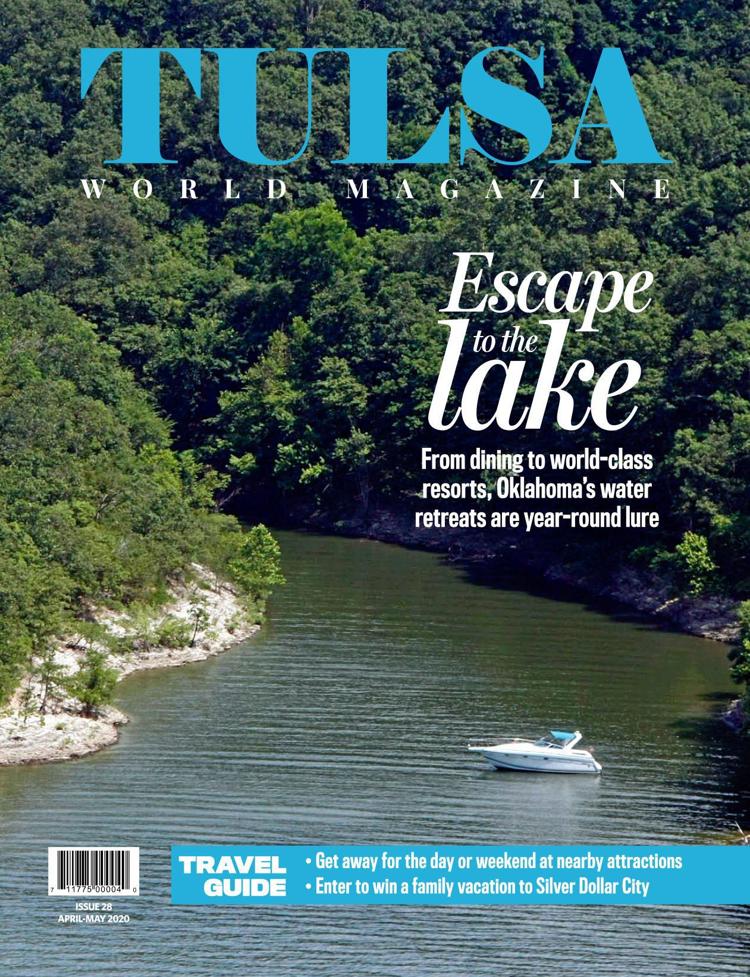 ---
Take it to the lake: Delicious, make-ahead food perfect for the lake or a picnic