It's difficult now to imagine Oklahoma without its lakes.
For centuries, the rivers came and went without stopping, and the biggest body of water between the Panhandle and the Gulf of Mexico was a buffalo wallow somewhere west of the Cross Timbers.
Today, Oklahoma has almost 3,000 lakes and ponds covering more than 1,400 square miles, and just about every one of them is man-made. Water is as much a part of the state's culture as hot summers and football in the fall.
So where did it all come from?
Broadly speaking, Oklahoma's lake-building boom traces back to the great Mississippi River Valley flood of 1927. That unparalleled catastrophe — 500 dead, 700,000 homeless, 27,000 square miles under water — forced the federal government to take a systematic approach to controlling the nation's waterways.
Eventually, that would lead to a system of dams and reservoirs throughout major watersheds, especially the Mississippi's, nationwide.
But that's not quite the beginning. The Oklahoma Water Resources Board, and others, mark that as 1919, when Oklahoma City dammed the North Canadian River to form Lake Overholser. A few years later, Tulsa completed one of the most ambitious municipal public works projects of its time — the Spavinaw Reservoir and a 90-mile pipeline to bring fresh water to a city whose river, the Arkansas, was too salty to drink or do much of anything else with.
But the history of Oklahoma's lakes really begins in the 1890s, with a young man named Henry Covel Holderman. Born in 1874 in Chetopah, Kansas, Holderman was a Cherokee citizen and spent a good deal of his youth in what is now northeastern Oklahoma.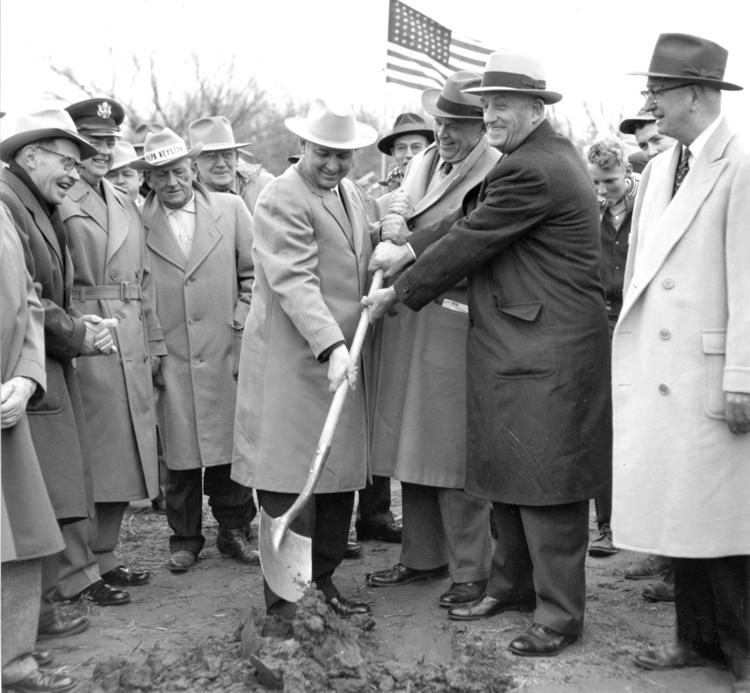 In 1896, he and some companions floated down the Grand River to its mouth on the Arkansas near Muskogee, conducting their own survey and identifying a spotjust above Richard Martin's store on the Pensacola Ranch as the best place to build a hydroelectric dam. Holderman spent most of his adult life trying to put together the financing for that dam, to no avail.
Retired Tulsa Public Schools Superintendent Bruce Howell, who has become Grand Lake's unofficial historian, said money and interest never quite came together until the Depression and Franklin Roosevelt came along.
"When Roosevelt campaigned, it gave them hope," Howell said, referring to supporters of a Grand River dam.
A core group of businessmen — Owen Butler and Clay Babb of Grove and George Schaefer and Jack Rorschach of Vinita— rallied support for the project in the state and federal government. More than once, Butler's Chevrolet made the trip to Washington, over winding two-lane roads decades before interstate highways, to campaign.
In 1935, the Legislature authorized the Grand River Dam Authority to oversee construction and management of a hydroelectric dam at virtually the same spot identified by Holderman years earlier. Work would not begin on the Pensacola Dam until 1938, and it would not be completed until 1940, but the way Oklahomans and the nation thought of water, public works and the federal government was already changing.
The 1927 Mississippi River flood was the reason. For sheer disaster, nothing in U.S. history tops it. The Mississippi was nearly 100 miles wide in some places, covering an area slightly larger than West Virginia. People were forced to live in isolated camps, often atop levees cut off from the outside world. The majority were black farm workers, many of whom were evacuated from the delta or who left on their own and never came back.
Oklahoma's favorite son, Will Rogers, toured the country raising money for flood relief. Back home, people like Holderman, with more dreams than money, began to see a glimmer of possibility.
"The Army Corps of Engineers didn't believe in dams," said Oklahoma Historical Society Executive Director Bob Blackburn. "They didn't think dams worked for flood control. But in 1928 and 1929, Congress funded a series of surveys, including of the Red and Arkansas river basins."
Those surveys were the foundation for the network of dams and reservoirs that would follow, beginning with the Pensacola Dam and Grand Lake. The Dennison Dam (Lake Texhoma) and Tenkiller Ferry, among others, soon followed.
Initially, these dams were primarily for flood control and electric generation.
Electricity transformed not only northeastern Oklahoma but also the entire state. Electricity from the Pensacola Dam powered Tulsa's bomber plant during World War II and ammunition factories in rural Kansas and Oklahoma. And it lit farmhouses and set radio tubes to glowing.
"I asked my Granny what the most important change in her lifetime was," said Blackburn. "She said, 'Getting electricity, without a doubt, because then I could iron my family's clothes.'"
In the 1960s, northeastern Oklahoma's growing system of dams and reservoirs were given yet another job — facilitating traffic on the McClellan-Kerr Arkansas River Navigation System. With the completion of Keystone, Kerr, Fort Gibson, Eufaula and Oologah — which was authorized in 1938 but not completed until 1974 — they comprised a complicated series of valves and holding tanks that have to be carefully tuned to keep barges floating, water taps running, turbines churning and homes from flooding.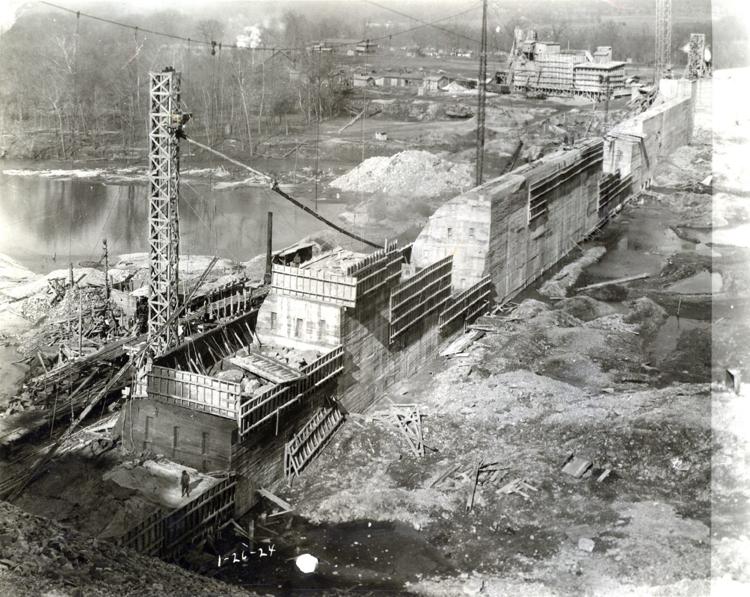 Increasingly, Oklahomans became enamored of their lakes as personal playgrounds. No one had given recreation much thought in the hardscrabble '30s or into the 1940s, but in the 1950s, the state began building lodges with federal loans. Lakeside recreational areas operated by the state, the Grand River Dam Authority and the Army Corps of Engineers teemed with weekenders and vacationers.
And the lakes are still evolving, with water itself becoming an increasingly valuable commodity.
Howell, who retired to Grand Lake in the early 1990s, notes that most of his neighbors were part-time residents when he arrived. Now, it's more like 50-50.
"More and more, it's a retirement community," Howell said. "Now, the lake is almost a city in and of itself."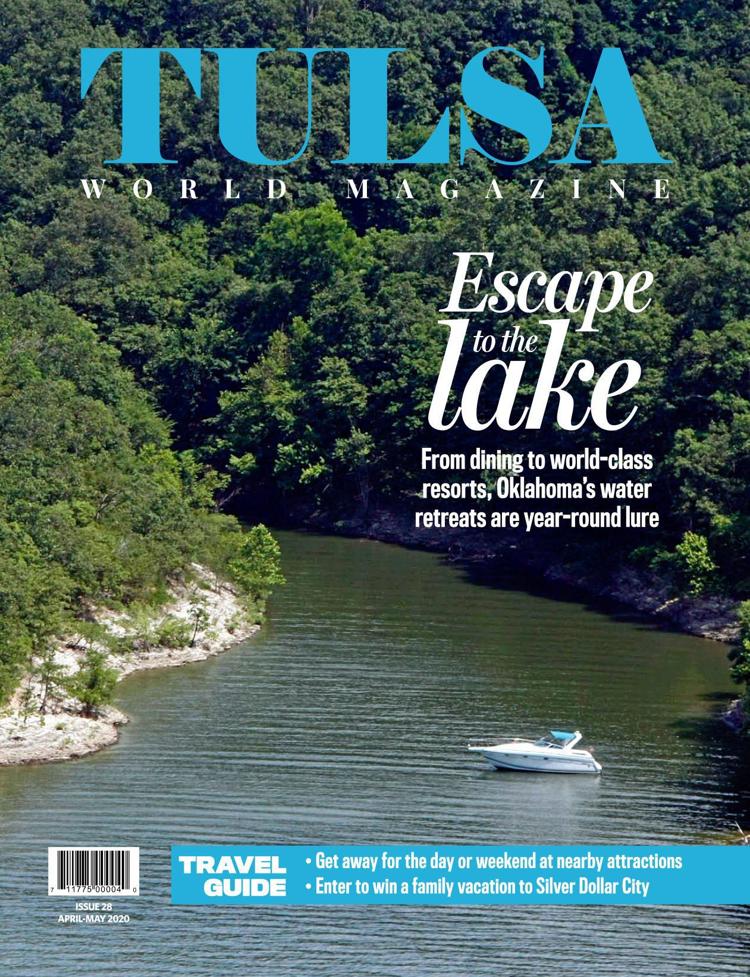 ---
Get to know eight Oklahoma lakes
Randy Krehbiel
918-581-8365
Twitter: @rkrehbiel
Be the first to know
Get local news delivered to your inbox!