Relegated to our homes during the height of pandemic-induced lockdowns, people turned to crafting as a way to cope, pass time and engage a different part of our brains during an uncertain time. 
Three years later, arts and crafts remain just as, if not more, popular than ever, said Theresa Hammers, owner of Georgia's Arts & Crafts Studio, 825 N. Aspen Ave. in Broken Arrow. 
The number of crafting studios in Tulsa is exploding as crafters find it is a smart way of learning a new hobby before investing in tools and supplies to use at home. They are getting their creative fix in the form of painting, pottery, mosaicking and more with a helping hand from someone who knows the skill.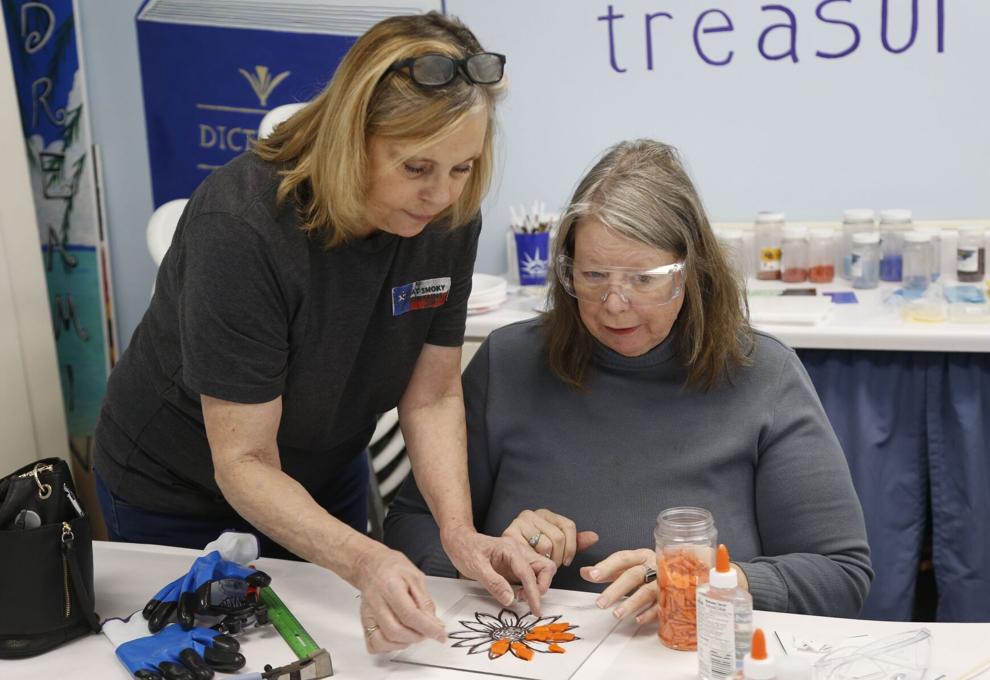 Hammers developed her love of crafting and creativity from her late grandmother, Georgia, for whom the studio is named. 
"She took things that were very inexpensive and created little crafts for us to do all the time. She would sew all of our dolls' clothes, and she was an avid gardener, so we'd go pick flowers in her garden and make beautiful bouquets," Hammers said. "I think she would love (Georgia's) — I would have her in here with me every day."
Georgia's offers a wide variety of classes and workshops, allowing guests to explore everything from pottery and canvas painting, glass fusion and mosaic-making, chunky scarf-knitting and much more. Hammers' students range in all ages, backgrounds and abilities, she said.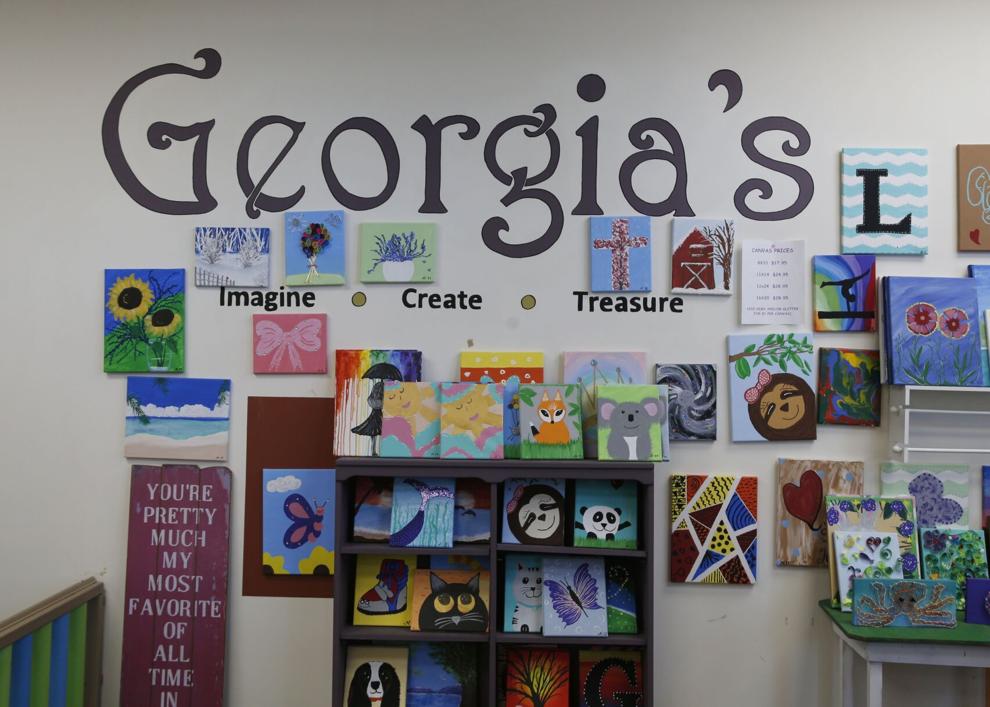 "There's grandmas and grandkids, boyfriends and girlfriends, mothers and daughters and even groups of teenagers who come in to make crafts. It's incredible what people do in here," Hammers said.
Although Georgia's Arts & Crafts Studio opened 12 years ago, Hammers said the studio has seen a noticeable surge in customers within the past few years.
An increased interest in crafting may be due to social media platforms like Pinterest and TikTok, where crafters all over the world can share ideas and gain inspiration from each other, Hammers said. 
"Crafts have become really popular, and this industry keeps growing, but it's also become more modernized," Hammers said. "People come in all the time with cute ideas they've seen on Pinterest. … It makes me feel like there's new life to it."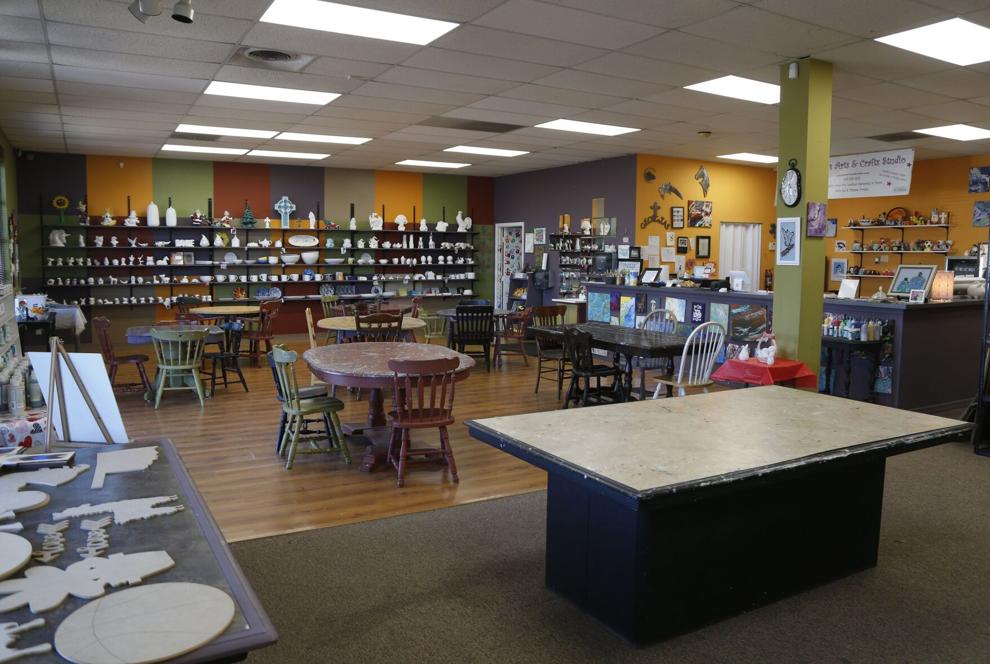 Working to continue her grandmother's legacy, Hammers wants to show her customers that creating a unique craft does not have to be difficult and can help them in more ways than one, she said. 
"I hear people use the word 'therapy' all the time in the studio. They tell me that crafting is like therapy to them.
"Using a creative outlet to get your mind off of your troubles or the daily grind is immensely beneficial — that, and just sharing time with people," Hammers said. "You can sit here, paint and spend time with someone, and it's a comfortable environment because it's easy to talk with others when you have a craft in front of you to do."