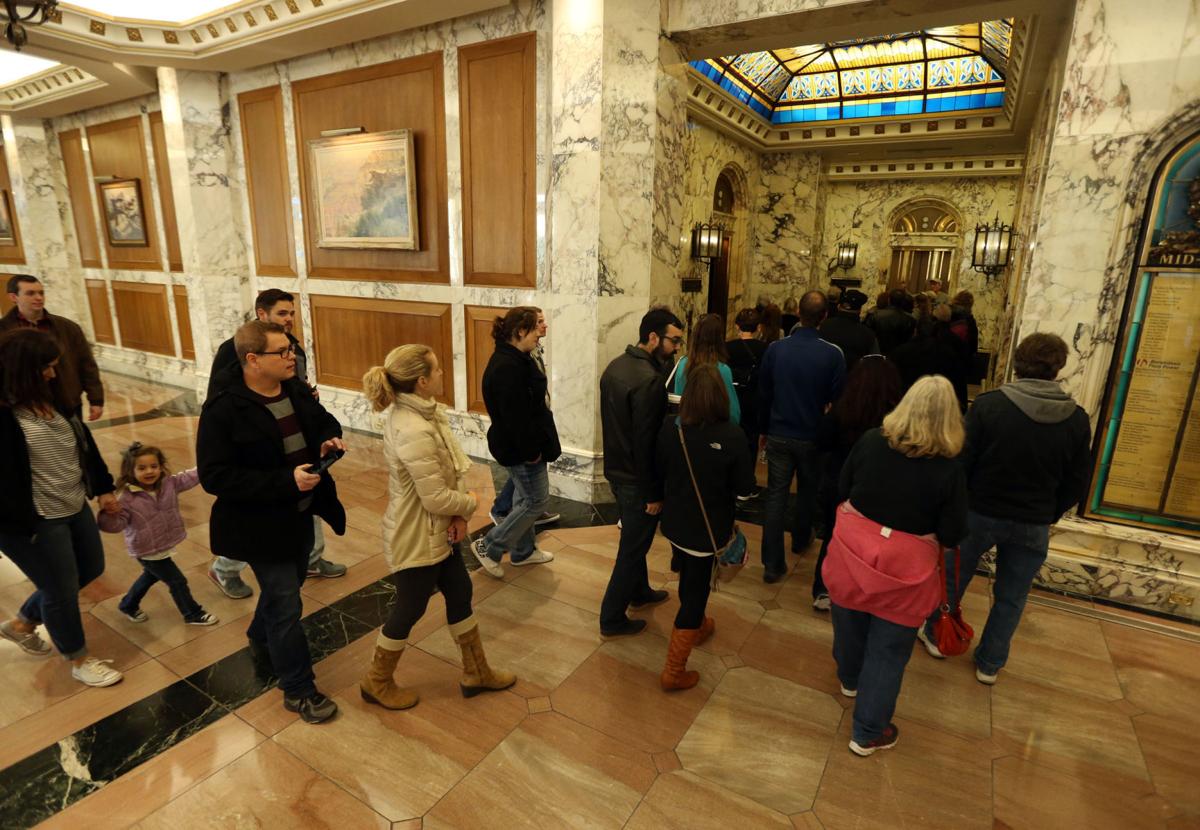 Quench your thirst for knowledge and stretch your legs at the same time with a themed tour. Go for a stroll around downtown Tulsa, where you can book guided tours of art deco buildings, Black Wall Street, tunnels and more. Or, if you'd prefer to go at your own pace, self-guided tours are an option. You can even hitch a ride on a trolley.
Art deco
One of Tulsa Tours' featured outings is the art deco walking tour (1.5 hours, $25). Learn about art deco styles and how to identify them on this 1.5-mile walk. In addition to facades, at least one lobby is on the tour. www.tulsa.tours
Tours of Tulsa offers daily private driving tours lasting two to four hours for $80. The tours have included a wide variety of destinations: downtown buildings; "Black Gold Row," blocks of mansions built in the 1920s when Tulsa was the "Oil Capital" of the world; the campus of Oral Roberts University to see the giant Praying Hands sculpture; and the Greenwood area. toursoftulsa.com
Black Wall Street
Learn about an important period of Tulsa history on a tour of the Greenwood area. The REAL Black Wall Street Tour offers the Complete Black Wall Street Tour, which lasts two hours and up, for $30; and the Walking Black Wall Street Tour, 1 hour, 15 minutes and up, for $15. facebook.com/therealblackwallstreettour.
Tulsa Tours offers a combined art deco and Greenwood tour (3 hours, $50) that is 2 miles long. Starting at the Philcade Building, the tour highlights oil barons' influence on Tulsa as well as the prosperous past and rebuilding of the Greenwood area. The tour ends at Greenwood Avenue.
Downtown tunnels
Tunnels snake beneath downtown Tulsa, connecting buildings and parking garages. The underground corridors and street-level interior hallways are open for self-guided exploration until 5 p.m. on weekdays. They are locked on weekends and holidays.
Tours of Tulsa offers a flexible one-hour underground tour that's ideal for out-of-towners who are staying nearby, as the tour can start and end at their hotel if they wish.
For $25, guides with Tulsa Tours guides can lead you on a quarter-mile walk that lasts one hour.
Churches
Tours of Tulsa explores downtown churches of various faiths and their history in this tour that lasts two to four hours. These churches were built between 1914 and 1929.
Architecture and more
The nonprofit Tulsa Foundation for Architecture offers monthly walking tours, each featuring a different historical area or topic of downtown.