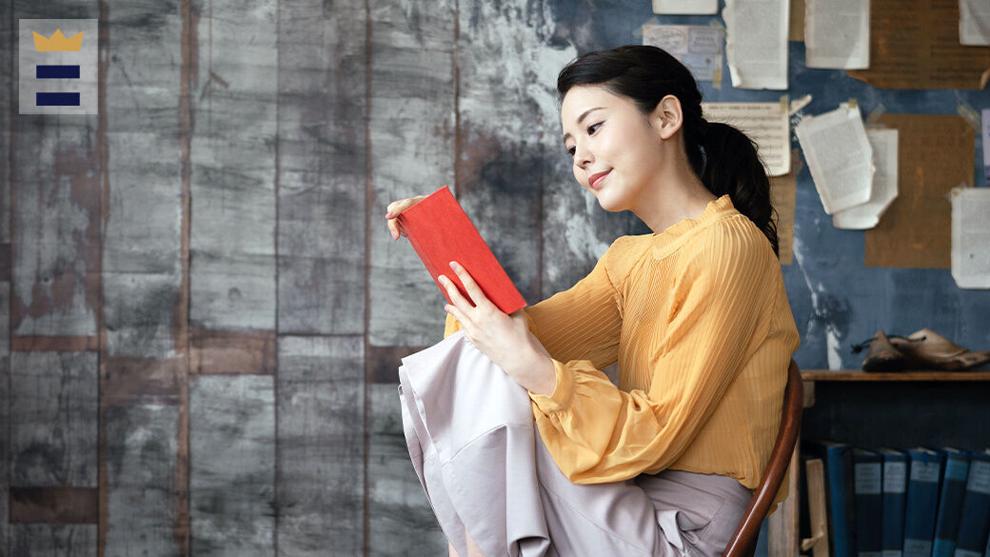 For book lovers, the idea of a home library promises a cozy, relaxing escape with a favorite read. While you may not be able to dedicate an entire room to your beloved books, it's still possible to create a library that's comfortable, customized and crammed full of books anywhere in your home. Here's everything you need to make a home library space that's all your own — just B.Y.O.B. (bring your own books)!
Home library bookshelves
Whether you're transforming an entire room or setting aside a corner of your living room for your home library, the bookshelves set the tone for the entire space. They'll hold and showcase your books but they can make style statements, too.
Best of the best bookshelves
International Concepts 72-inch Unfinished Bookcase
This sturdy bookshelf is made from real hardwood, not particleboard, sourced from managed plantations. It can be stained or painted to match your décor. Three of its shelves are adjustable to accommodate different sizes of books.
Best bang for the buck bookshelves
Superjare 9-Shelf Tree Bookshelf
Make an artistic statement with the geometric design of this open, tree-inspired bookshelf that's part storage, part sculpture. Its footprint is only about two square feet, but it can display up to 45 books.
Honorable mention bookshelves
East Bank Designs 3-Tier Rolling Cart
Whether your library has space constraints or you want to keep your favorite reads close at hand, this storage cart can hold up to 22 pounds per shelf of books or supplies. It comes in three colors and its wheels lock for stability.
Home library chairs
In order to fully enjoy your home library, nothing is more important than comfy seating. Select a comfortable upholstered chair in your favorite color to anchor your perfect home library.
Best of the best reading chair
This chic club chair comes in seven colors to match any library décor. The classic design features rolled arms, linen upholstery and a sturdy wooden frame.
Best bang for the buck reading chair
Milliard Cozy Faux Fur Saucer Chair
Curl up in this luxuriously padded, faux-fur-upholstered circle chair, available in five colors. If you're low on space, this chair easily folds up for storage.
Honorable mention reading chair
Christopher Knight Home Alfred Fabric Club Chair with Ottoman
Put your feet up and enjoy your book in this classically styled club chair and matching ottoman. It boasts a tufted back and studded trim and its natural fiber color will go with everything.
Home library lighting
Good lighting will allow you to enjoy reading in your library for as long as you want — and in style. From task lamps that illuminate your page to decorative lighting, you can add character and functionality to your home library with these lamps.
Best of the best library decorative lighting
Williston Forge Reading Floor Lamp
With its metal construction and functional pulley system, this floor lamp offers vintage-industrial elegance and an easily adjustable reading light. Position it over your reading chair for an eye-catching piece that's decorative as well as useful.
Best bang for the buck library decorative lighting
Light-Up Black Alphabet Marquee Letter
Spell out a word or personalize your library with your initials with this charming marquee letter lamp. Stand the letter up on a shelf or hang it on a wall. It uses AA batteries so you don't have to worry about cords showing.
Best of the best reading lamp
Add vintage elegance to your library with this green glass and brass task lamp. Its base is made with sturdy metal and the lamp turns on and off with an antique-style pull chain.
Best bang for the buck reading lamp
Industrial 3-Way Dimmable Touch Control Lamp
Touch the base of this farmhouse-modern table lamp to choose from three levels of brightness. It features two USB ports for charging devices and comes with an LED Edison lightbulb.
Home library decor
Personalizing your home library is almost as much fun as shopping for the books that fill your shelves. From charming throw pillows to literary knick-knacks, adding special touches to your library make it cozier and more uniquely yours.
Blankets for reading
Easeland Microplush Fleece Blanket
At 90 inches long, this warm and soft fleece blanket is perfect to wrap up for a reading session. It comes in 14 color choices.
Chanasya Faux Fur Throw Blanket
Made from luxuriously soft microfiber, this faux-fur throw comes in 22 colors from neutrals to bright pink. It's also available in multiple sizes.
Dakota Fields Pompom Fringe Blanket
Available in five vibrant colors and two sizes, this microfiber fleece blanket has charming pompom tassel edging. It's lightweight and breathable yet still warm.
Library pillows
Fjfz "Just One More Chapter" Pillow Cover
Cover a pillow insert with this decorative linen pillowcase. The burlap material adds rustic charm to a cozy library.
OMMATO Metallic-Print Throw Pillow Pillowcases
For something to snuggle when you read, these soft faux fur pillows are printed with metallic designs. Choose from three patterns (distressed, medallion or feather) and seven colors.
Home library decorations
Paddywax Library Collection candles
Surround yourself with fragrance while paying homage to your favorite authors with this collection of elegant candles. They're available in sizes and styles ranging from petite travel tins to 16-ounce glass jars and are all themed to a particular literary figure.
Ambipolar Cat Decorative Bookends
Books and cats just go together. These whimsical cast-iron cat bookends are small but heavy enough to hold books in place.
Knock Knock Personal Library Kit
The next time you read a book so good you want to share it with everyone you know, keep track of where it goes with this library kit. It includes adhesive pockets, checkout cards, a date stamp and pencil to label your books and designate when you hope to get it back.
Keep your eyes peeled for these 10 summer mystery reads
'The Bombay Prince' by Sujata Massey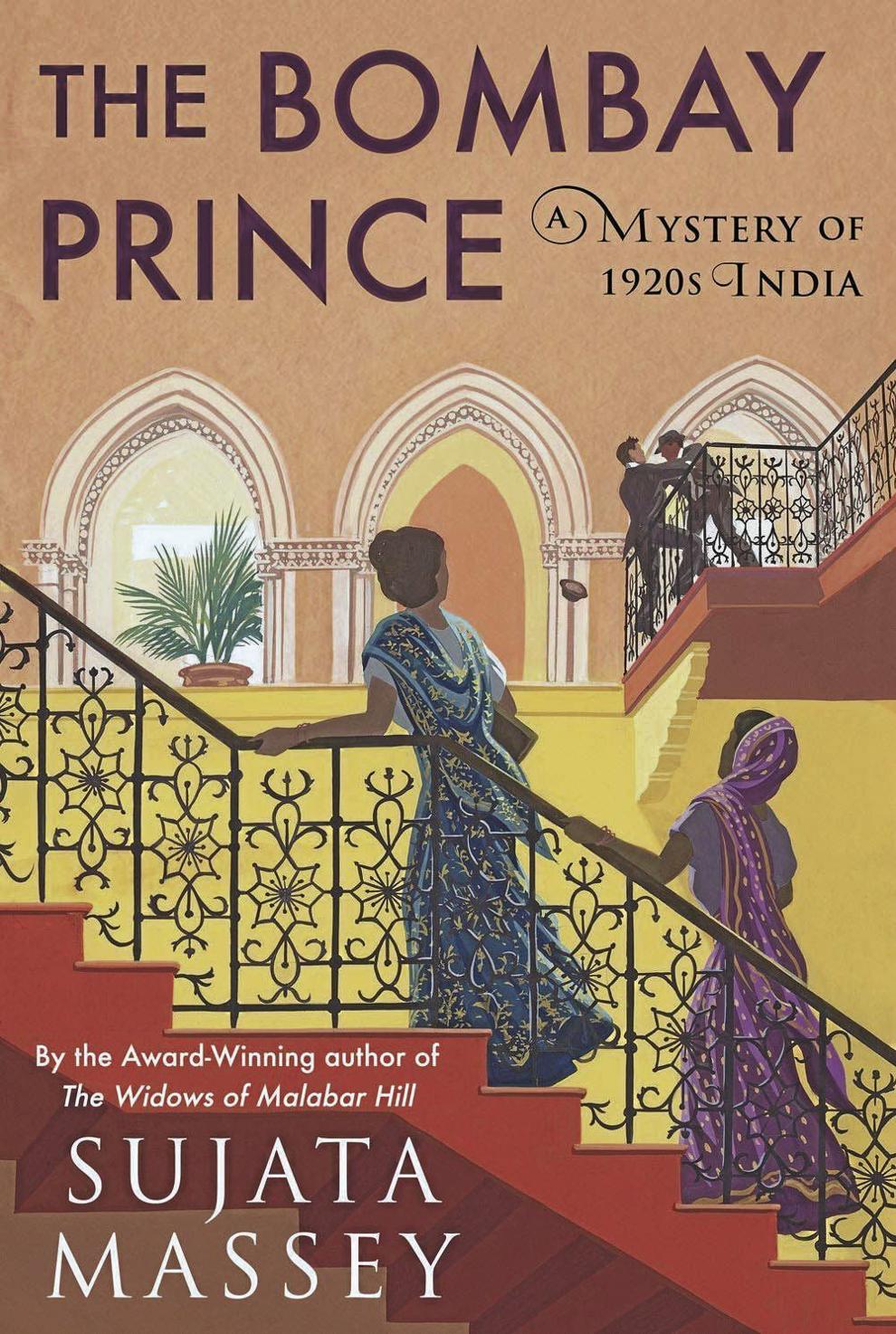 In an attempt to solidify England's colonial rule, Prince Edward VIII visits Bombay in 1921. During a parade, a student, Freny Cuttingmaster, the daughter of a tailor, is murdered. Massey's indomitable main character, lawyer Perveen Mistry, investigates. In strict Parsis culture where a family's reputation is everything and a daughter's perceived flaws can destroy that standing, Cuttingmaster's death becomes embroiled in Bombay's increasingly violent independence movement. The prince's visit has also returned someone to Mistry's life that she'd decided never to see again. Mistry charges into both matters with her usual pointed but restrained anger toward India's patriarchy and colonial rule. Massey's lush descriptions and rich historical details are transporting.
'The Ninth Metal' by Benjamin Percy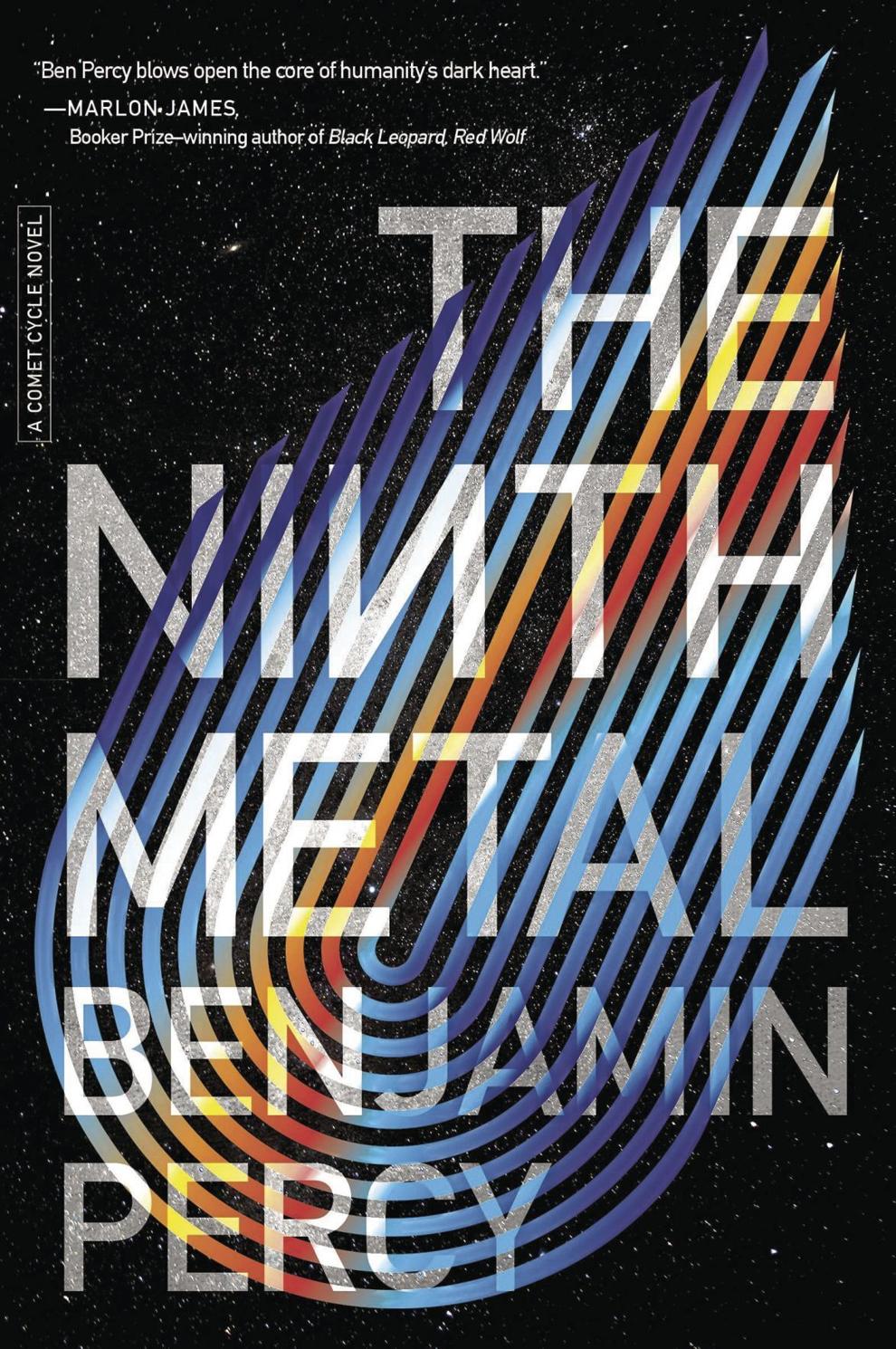 In Percy's immersive and imaginative sci-fi thriller, Minnesota is the epicenter of a phenomenon that's created a "geopolitical crisis" for the world and "existential quandary" for humanity. Northfall, Percy's fictional town in the Manitou Range, is "making bank" from omnimetal. It's an alien matter, a powerful energy source like nothing in the known universe, but it's infected more than the land. Mother Gunderson once was a cashier at Farm and Fleet. Now, she's a "drug lord or a pope or an amulet" sitting on incalculable wealth. Percy's novel is a clever amalgamation of speculative fiction and family drama, of supercharged characters and regular folk, encompassing various viewpoints in a highly cinematic narrative.
'Walking Through Needles' by Heather Levy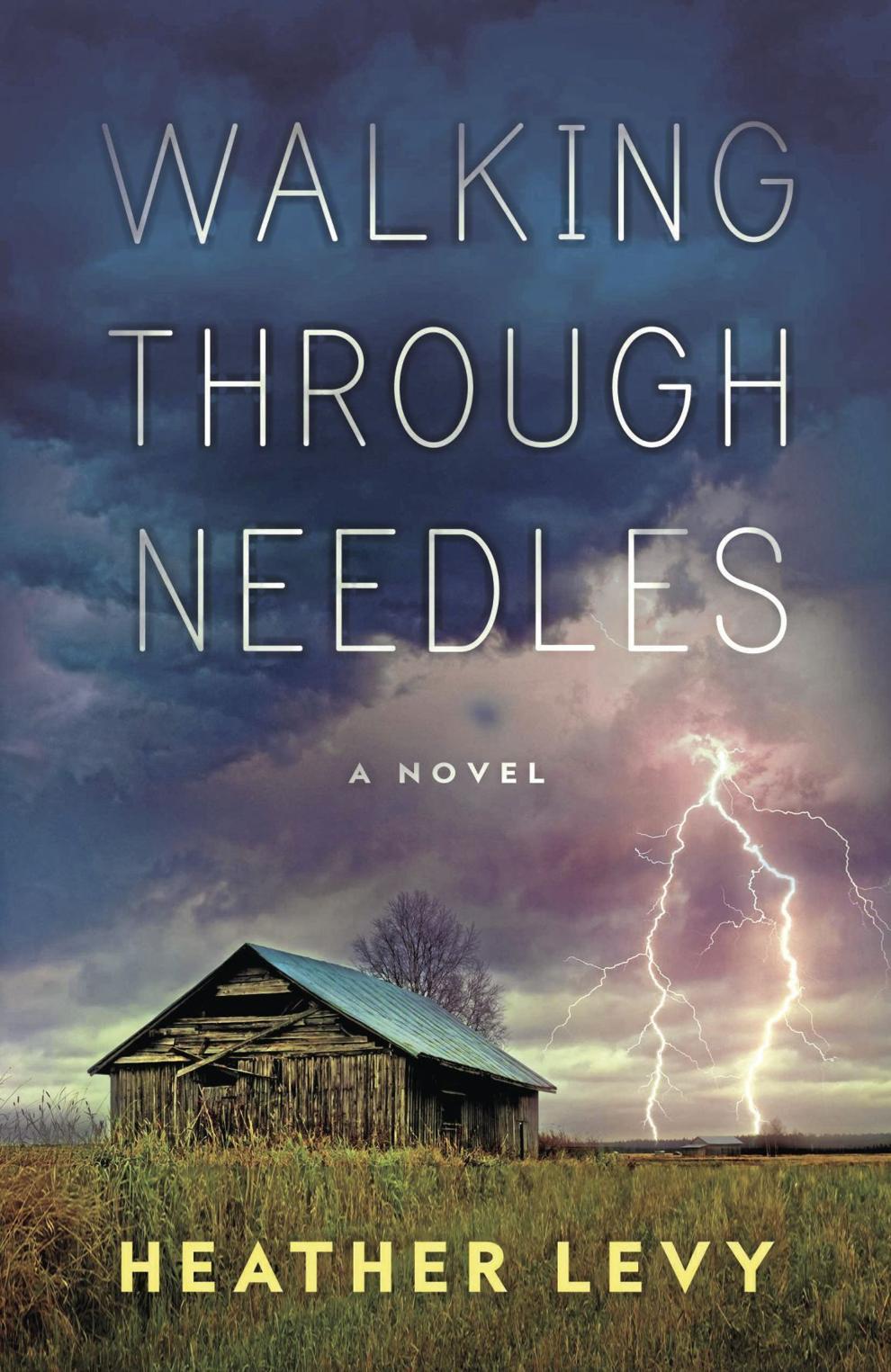 Eric Walker doesn't want to relive the day in 1994 when he walked "deep into the woods" in Oklahoma wielding a knife. Yet the memory comes in "white flashes of fear." He hears Sam, his stepsister, sobbing, sees the "gushing blood." Many of their wounds have healed, but scars remain. Until 2009, when the police find Sam's stepfather's white Chevy pickup submerged in a pond. Eric and Sam's shared secrets and their dark childhoods are slowly laid bare. Eric "fit the narrative of the troubled son" and Sam wants to save him. "Walking Through Needles" is an astonishing debut that openly explores sexual violence and its legacies on a woman's body and her mind. Levy's novel is a gripping, disturbing read, and, perhaps for some, triggering, but I couldn't turn away.
Polis Books, $26 (June 29)
'The Hollywood Spy' by Susan Elia MacNeal
"One way or another," World War II British spy extraordinaire Maggie Hope is going to discover who murdered Gloria Hutton, the ex-wife of one of Los Angeles' wealthiest men and the fiancée of Maggie's beloved John Sterling. It's July 1943 and Maggie is in Hollywood, staying at the Château Marmont with her friend Sarah, who's choreographing a movie with George Balanchine. Suspended between fantasy and reality, Los Angeles is "an idea, not a real city." And that's what I loved most about this stellar novel. Elia MacNeal expertly braids the glitz and glamour of Hollywood with the chilling reality of the rise of American Nazis and the blatant racism against Blacks, Japanese, Germans and Italians. Maggie notes that "it's the same war, different country," and, sadly, one we're still fighting.
'Razorblade Tears' by S.A. Cosby
This heartbreaking, hard-punching stunner of a novel is about grief and loss wrapped in some serious "Rolling Thunder John Wick" action. Cosby has created two unforgettable characters, Ike Randolph and Buddy Lee Jenkins, one Black, one white, both fathers of gay sons married to each other. Their sons have been "shot multiple times in front of a fancy wine store." Ike regrets he never "walked across the goddamn glacier" that was his relationship with his son "instead of waiting for it to melt." Buddy Lee believes his son was ashamed of him because he could sound like "a cracker in an old hillbilly movie." The two fathers come together to seek revenge for their sons. Maybe redemption for themselves, too. Either way, they're going to make things right.
Flatiron, $26.99 (July 6)
'The Other Passenger' by Louise Candlish
Every day, a group of commuters booze at the bar on a Thames ferry as they shuttle back and forth to their jobs in London. This self-indulgent and narcissistic group is connected by their "freedom to put (themselves) before everyone else." Couples Jamie and Clare, and Kit and Melia appear to have it all; beneath the surface, though, things are murky. In a terrifically fiendish way, Candlish gives voice to Jamie, who narrates the story before and after the day Kit goes missing. After six days, "the stress has become corrosive" and Jamie is surrounded with suspicion. As everyone's motives get murkier, the tide takes a shockingly believable turn (two or three, in fact). Candlish's story is a stiletto take on desire and ambition and the power of possession.
'For Your Own Good' by Samantha Downing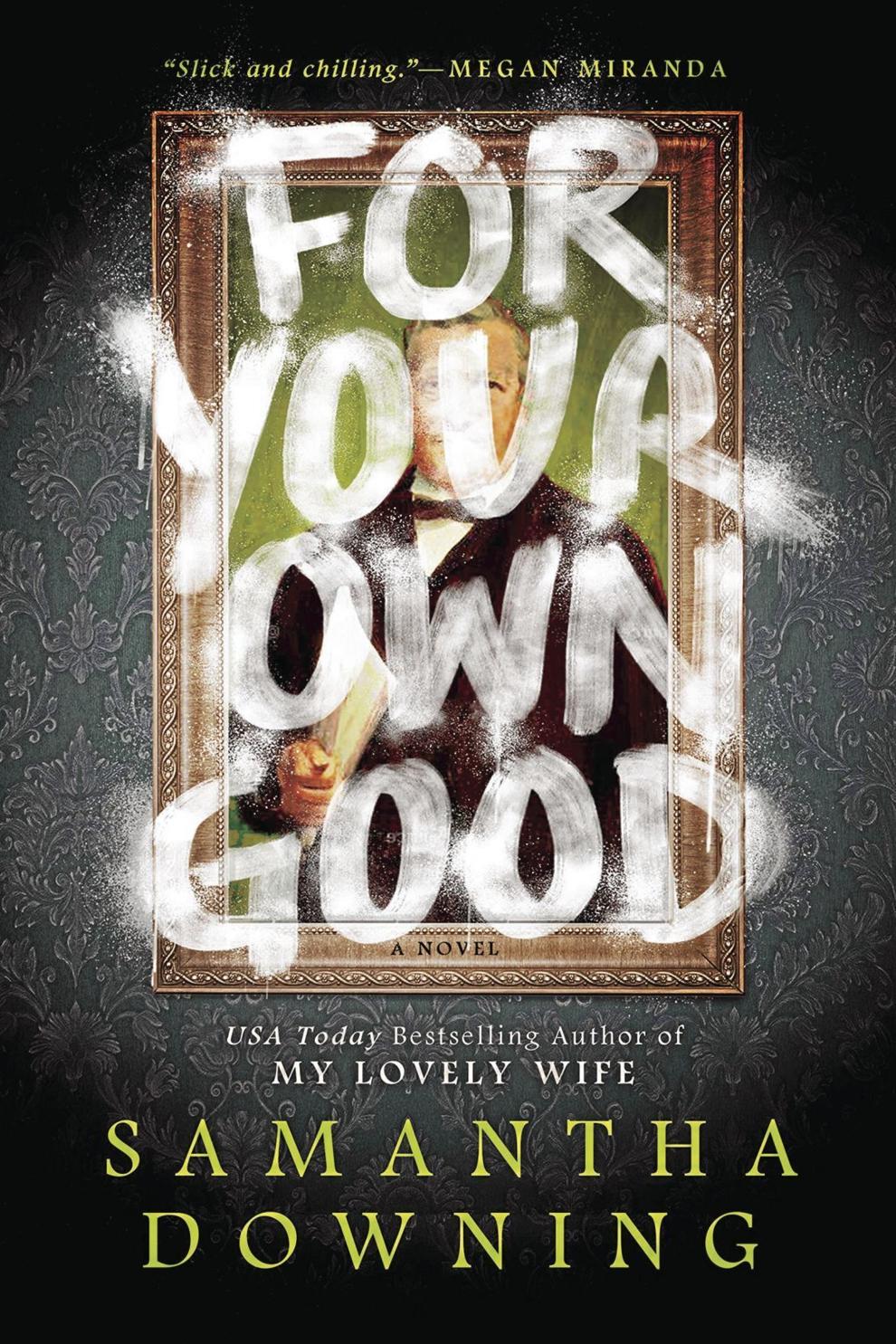 More than once, I winced at something the seemingly guileless main character, Ted Crutcher, spouts in Downing's sly, smart thriller. Crutcher is Teacher of the Year at a private high school in the Northeast, one built on entitlement and wealth (Crutcher has little of either), where parents are not helicopters, but diabolical drones. Crutcher feels obligated, even driven, to "fiddle" with his students' lives, to cajole, crusade, even murder on their unsuspecting behalf. Everything Crutcher does is for his students' good. He's a Dickens-loving Dexter, a psychopath with literary tendencies. When the consequences of one of his "fiddles" spirals out of control, Crutcher is caught in a battle of wits with three students out to uncover his demented machinations with a few of their own.
'Clark and Division' by Naomi Hirahara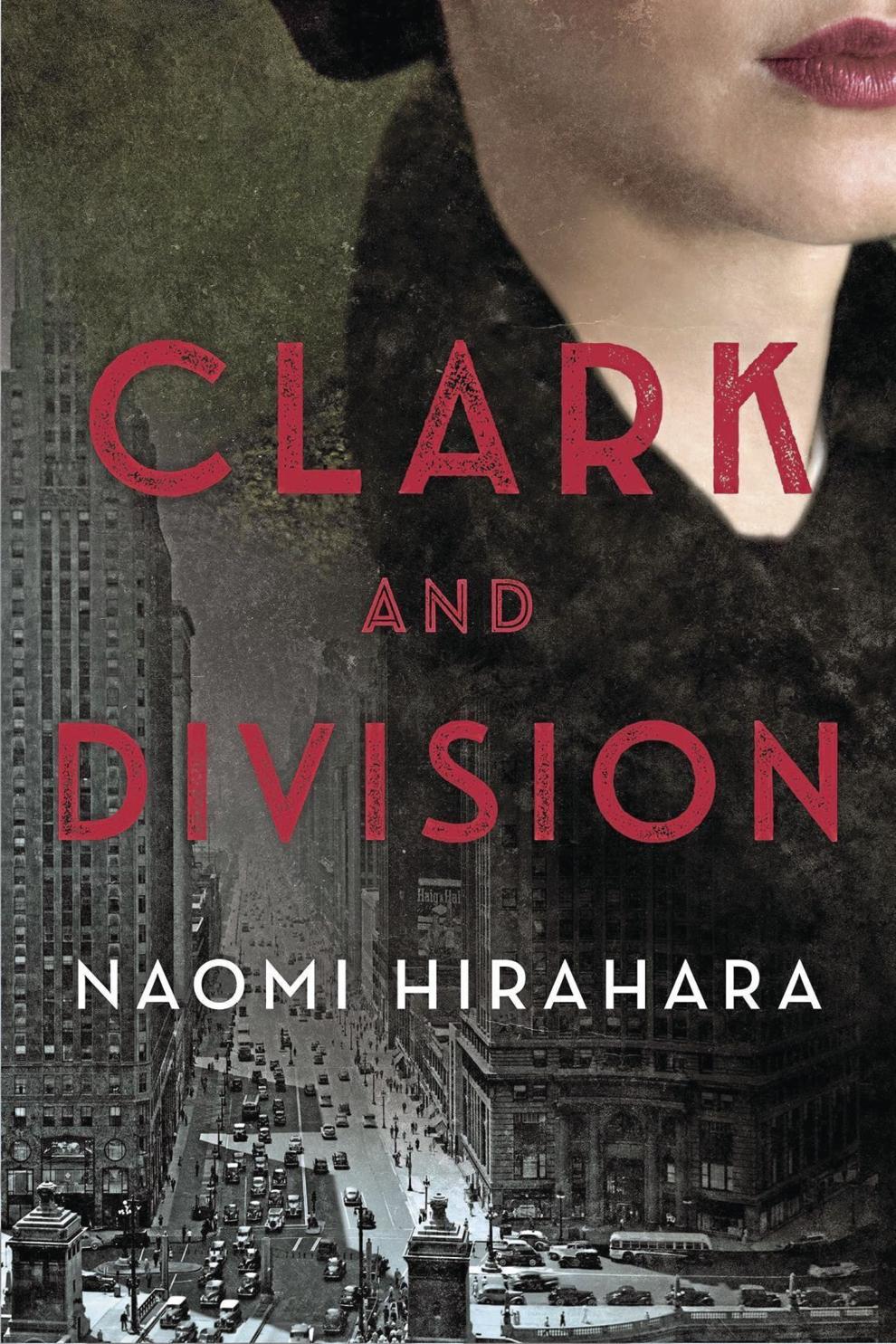 Hirahara's beautifully written and deeply moving mystery set in 1943 is about the lives of two sisters, Rose and Aki Ito (Nisei, first generation Japanese born in America) after their release from Manzanar, a concentration camp in California. Rose is relocated first and heads to Chicago. If Rose "insisted on something, the whole family went along with it." They follow Rose to Chicago. But on the day they arrive, they learn Rose was run over at the corner of Clark and Division. Aki doesn't want to be "that tragic girl," the "surviving sister." With Rose's diary in hand and a deep commitment to her sister's memory in her heart, Aki investigates. Hirahara's novel is an accomplished and important story about a time in American history that I felt privileged bearing witness to.
Soho Crime, $27.95 (Aug. 3)
'Mrs. March' by Virginia Feito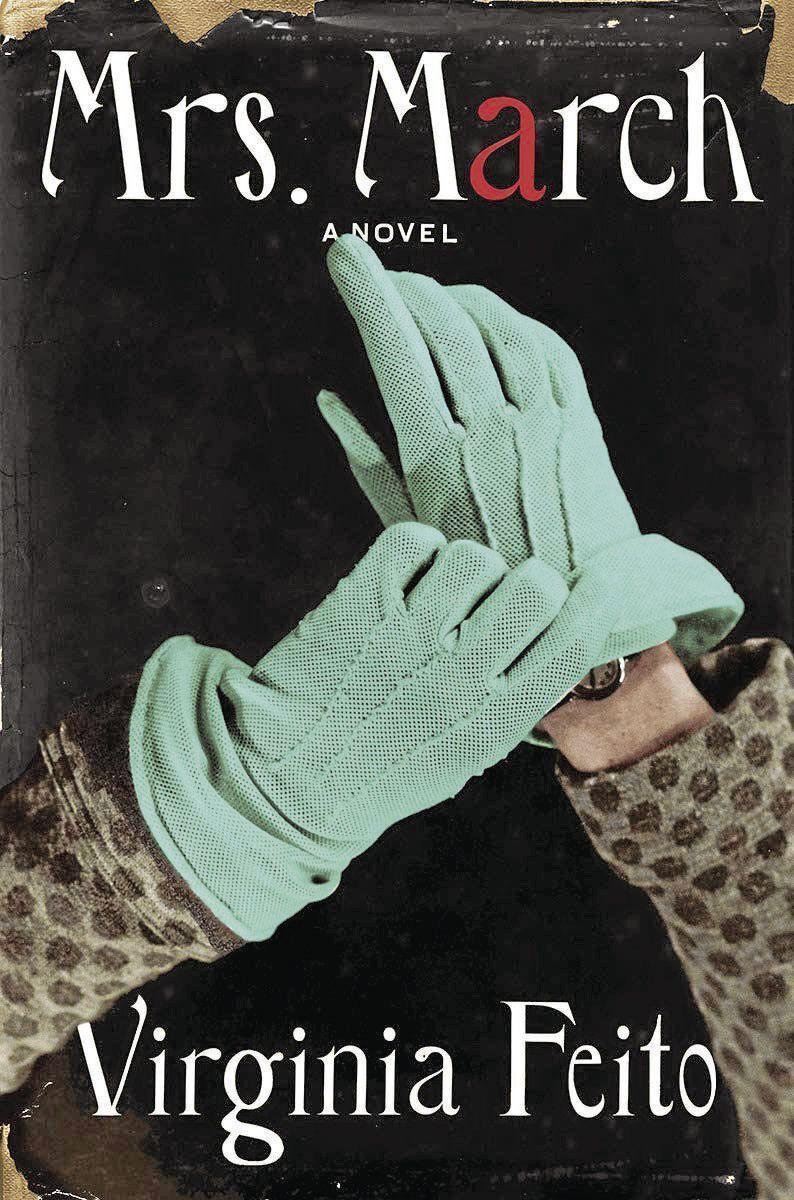 Like Virginia Woolf's Mrs. Dalloway, Mrs. March is planning a party (her first name isn't revealed until the book's last line). Mrs. March is the wife of a famous novelist. They live in an expensive brownstone in New York. Like Mrs. Dalloway, Mrs. March's perception of herself is thrown into dangerous relief when a shopkeeper suggests the main character in her husband's latest novel is based on her. In that barbed moment, paranoia seizes her, her identity dissolves. She wonders if she "was ever there at all." Feito's fiendish narrator presents Mrs. March to readers like a specimen under glass. The narrator zooms in and out of Mrs. March's thoughts with sometimes scathing, sometimes sympathetic precision as her psyche unravels. I delighted in every moment of this stellar debut.
'Lightning Strike' by William Kent Krueger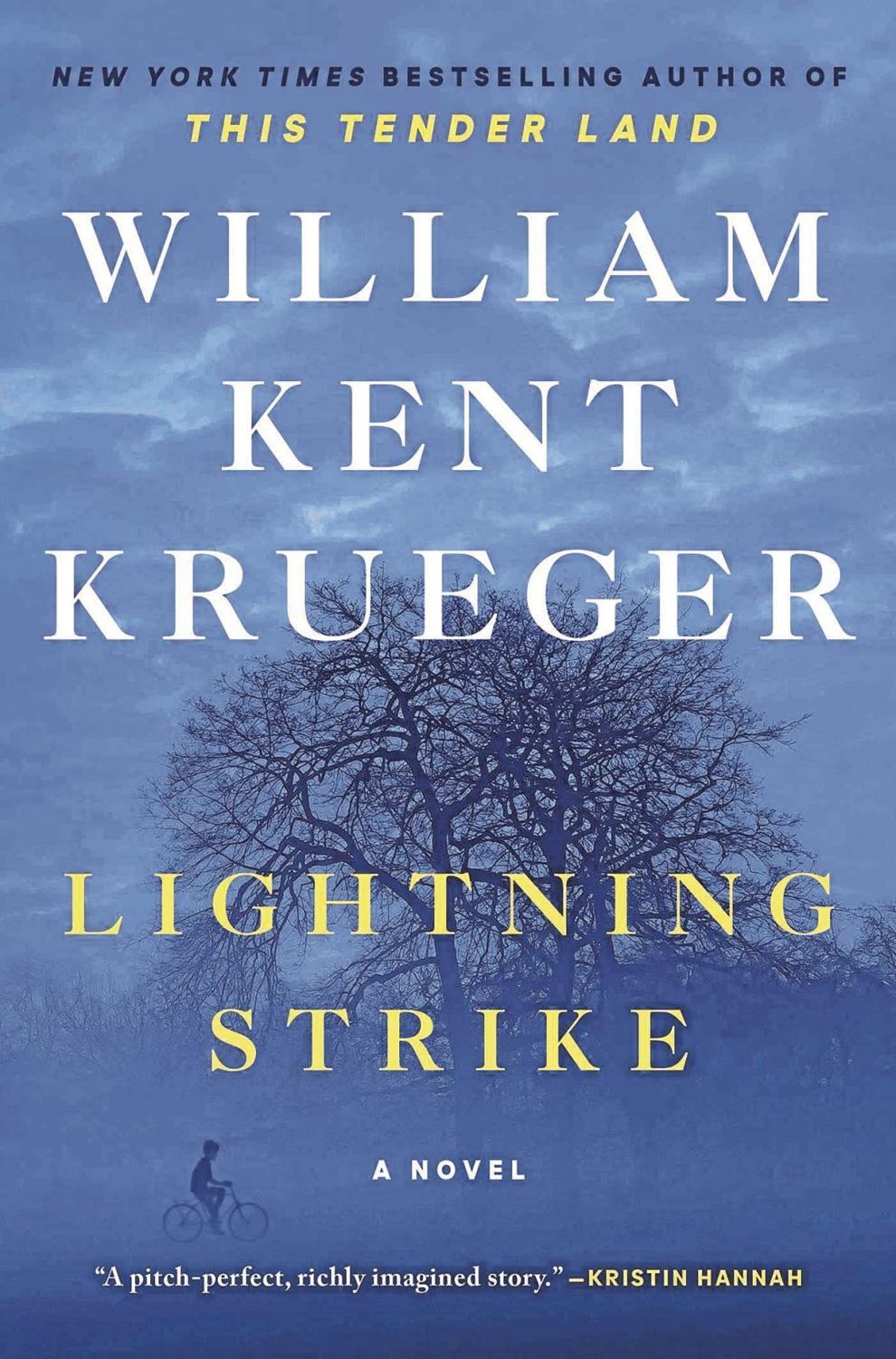 Cork O'Connor's father, Liam, was "a good man in a hard job." The latest novel in Krueger's accomplished series set in the North Woods of Minnesota returns to 1963 and an investigation when Cork was 12 and his father was sheriff of Tamarack County. The reminiscing is the older Cork's attempt "to unravel the mystery that had been his father." The case involves Big John, a "handsome and sad and solitary" man whom the young Cork discovers hanging from "the burned remains of a large log construction" that was once a sacred site for the Ojibwe. It's during this first time working with his father that Cork learns "a tremendous sense of responsibility for finding the truth." This expertly crafted mystery has the North Woods, its people and their legacies at its tender heart.
Laura Duerr is a writer for BestReviews. BestReviews is a product review company with a singular mission: to help simplify your purchasing decisions and save you time and money.
BestReviews spends thousands of hours researching, analyzing and testing products to recommend the best picks for most consumers. BestReviews and its newspaper partners may earn a commission if you purchase a product through one of our links.
Distributed by Tribune Content Agency, LLC.