Let's face it. There's nothing better than chowing down on some barbecue made by a pitmaster.
The Tulsa area has no shortage of great barbecue joints, and there are many that offer standout meats and sides cooked by some of the best around. If you're planning to grab some barbecue this summer, try some of these favorites.
If you're firing up the grill at home, you can skip a few steps by using one of the masterfully made local spices. For a few helpful tips, check out one of the podcasts featuring the experts.
Mac's Barbecue
1030 W. Rogers Blvd., Skiatook
Adam Green has turned this Skiatook barbecue joint into a destination, with amazing smoked meats, as well as collaboration dinners with local pitmasters and chefs. Mac's is known for Barbecue Frito Pie — Fritos and chopped brisket topped with sauce, beans, pepperoncini and onion, and cheddar cheese. Barbecue comfort food at its finest.
Leon's Smoke Shack BBQ
Leon Thompson's goal is simple: to serve customers great barbecue in a friendly environment where you feel like family. Customers flock in for the "slap potatoes" — baked potatoes loaded with barbecued meat, sauce, cheese and more.
Butcher BBQ Stand
3402 W. Highway 66, Wellston
Levi Bouska's popular barbecue stand is a stone's throw from the restaurant his grandparents used to own, Pioneer Camp BBQ. Bouska's father was a butcher for 34 years before starting out on the competitive barbecue circuit with Levi's uncle Martin, where they were ultimately very successful. So it was only natural that Levi honed his skills and created his own barbecue stand. Get there early, for Butcher BBQ is known for two things: long lines and selling out. But it's absolutely worth the drive.
1907 Barbecue
1717 E. Seventh St. (Parking lot of Cabin Boys Brewery)
Mention 1907 Barbecue and you're bound to hear about "those beef ribs." The large ribs consistently sell out Saturday mornings, so I have yet to try one. The name, 1907 Barbecue, is an homage to the great produce and meat farmers in the state. Currently, 1907 BBQ is doing online preorders for Saturday pickups and deliveries (cutoff is Friday). Owner Justin Carrol uses an offset wood-burning smoker (an old-school method) to make the central Texas-inspired brisket, beef ribs, pork ribs and shoulder, chicken and sausage.
Knotty Pig BBQ, Burger & Chili House
This offshoot of the old Knotty Pine barbecue joint is known for piled-high sandwiches. The Hogfather ($9.99) features a 1/3-pound beef patty topped with pulled pork, fried bacon, slices of ham, hot links, and melted cheddar and American cheeses.
Local spice
Before the meat hits the grill, it has to be seasoned, and before it hits the fork, it deserves to be sauced. Although some die-hard barbecue professionals might fight me on that second point. There are a few local products worth searching out before your next cookout.
Bubba-Q-Boys Rub
Bubba-Q-Boys Rub is "Salty Sweet with Just a Little Heat" and makes for some good barbecue. Josh and Kristy White's family business has grown from the rub blend created by Josh and his Bubba-Q-Boys competitive team partner Don Gross. Whether you're smoking brisket, ribs or pork shoulder or grilling chicken, shrimp kabobs, burgers or even vegetables, Bubba-Q-Boys Rub is the perfect seasoning. McNellie's and Elgin Park use the rub in their restaurants. The rub is available in a 12-ounce. bottle and is gluten-free.
Head Country BBQ sauce
In 1947, it started with a sauce. A simple enough concept, but one that has earned Head Country a place at the dinner table for generations. The bold, rich, perfectly balanced blend of sweet and savory (with a hint of heat) was born in the heartland (Ponca City) from the finest barbecue traditions. Head Country now offers seven varieties of sauce, as well as seasonings and marinades.
It is available at Reasor's, Walmart and other grocery stores in the area, or online atheadcountry.com.
Butcher BBQ products
Butcher BBQ Stand in Wellston is known for the amazing food that Levi Bouska sells out of every weekend. But Levi picked up his skills from his father, David Bouska, who was lighting grills many years before. For more than 34 years, Bouska ran meat markets and sausage counters, sold items wholesale and managed a custom meat processing plant. After that, he started cooking in local barbecue competitions. In his first contest, he used an injection that he developed. Bouska tweaked the ingredients to make the injection more user-friendly for the barbecue competition community and started packaging them for sale. Butcher BBQ Inc. was established in 2007 with the goal of providing barbecue products to cooks around the world, including injections, spice rubs, grilling oils and miscellaneous equipment that avid home barbecue aficionados might require.
On the competitive barbecue circuit, Butcher BBQ Inc. has received multiple awards, including 2012 World Barbecue champion, awards of excellence from the National Barbecue & Grilling Association (NBQA), 2018 Jack Daniels World Championship Grand Champion, more than 75 grand and reserve grand champion awards and Oklahoma Barbecue Society (OKBS) Hall of Fame.
There is no storefront, all products are available online at butcherbbq.com.
Podcasts
Several local barbecue professionals are eager to talk about barbecue, grilling and all things meat. And beer. And everything in between.
Butcher BBQ podcast will help any grill lover get ahead of the learning curve. David Bouska has spent several decades in the meat business and is a two-time World BBQ Champion. He teaches you his unique way of understanding the world of competition and backyard grilling. He shares his knowledge on his products along with many guests who are friends in the business, retail store owners, fellow cooks and restaurant owners. All sharing their fun and informative lives in the barbecue lifestyle.
Fire and Grain podcast
"Since the dawn of time, man has handcrafted sustenance from fire and grain," says Nick Parsons (VP of Marketing at Hasty-Bake) and Justin Carrol (1907 Barbecue), hosts of Fire and Grain podcast. The pair grill local chefs, pitmasters, farmers, brewers, bakers and others about various industry topics.
The Barbecue Show with Oklahoma Joe
(not currently recording, but past episodes are available online)
With his many years of experience building and selling smokers, competing in national barbecue competitions and serving up the best smoked meats around at Oklahoma Joe's Barbecue and Catering, Joe Davidson will answer your questions. Whether you want to know what kind of equipment to buy or how to finish off your creation with beautiful grill marks, Davidson knows barbecue. He'll give away his secrets, including the recipes that won him the American Royal and Jack Daniel's World Championships multiple times.
Oklahoma Joe's Best Beans on the Planet
Sweet, smoky and delicious, these baked beans are smoked with peppers, onions, steak seasoning, molasses and brown sugar, to name just a few ingredients. You'll need cooked brisket for this recipe — it's the secret ingredient.
1 (15-ounce) can dark red kidney beans
1 (15-ounce) can black beans
1 green bell pepper, seeded and diced
1 red bell pepper, seeded and diced
18 ounces of Joe BBQ Original BBQ sauce
1 pound chopped BBQ brisket (optional but recommended for best results)
Preheat oven to 325 degrees. Drain beans and place in an aluminum foil pan. Mix in remainder of ingredients. Place pan on a cookie sheet and cook for 2 hours. Remove from heat and let stand 30 minutes before serving.
— Courtesy Oklahoma Joe's
---
John Swab keeps making gritty crime movies in Tulsa, and he keeps challenging moviegoers
Gallery: Friday night scenes from Wagoner's 2nd Annual Beats, Brews & BBQ celebration
2020 Beats, Brews & BBQ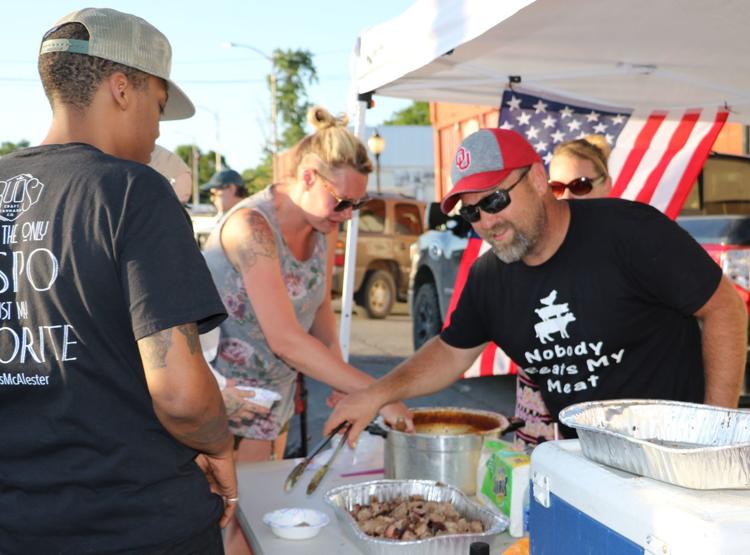 2020 Beats, Brews & BBQ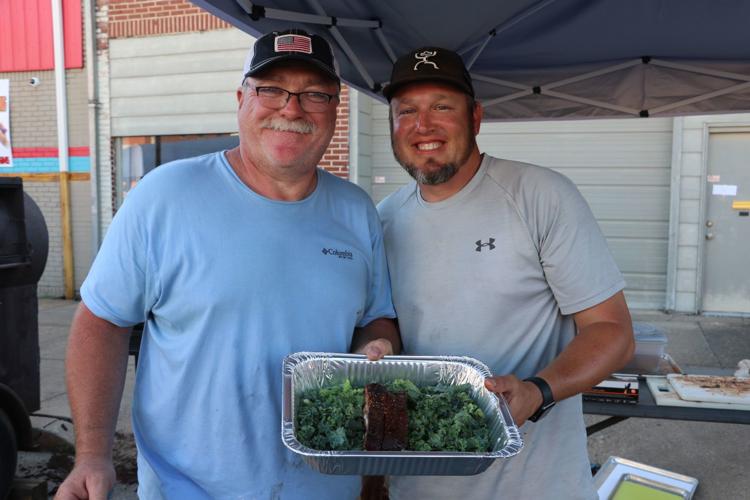 2020 Beats, Brews & BBQ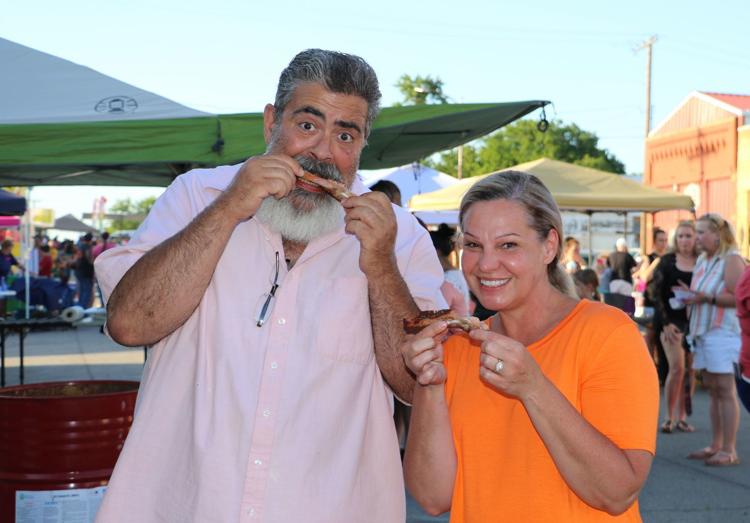 2020 Beats, Brews & BBQ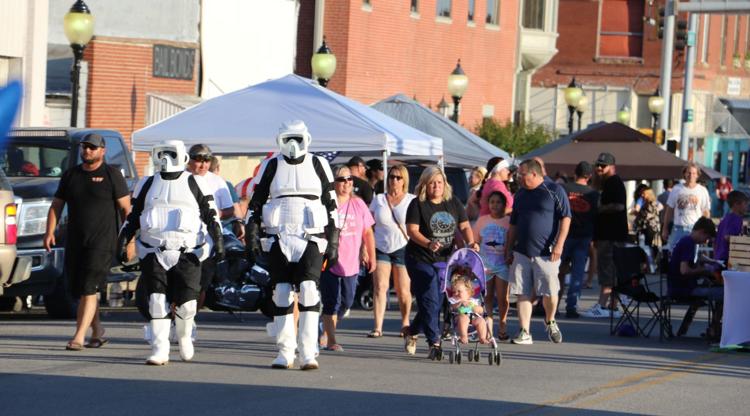 2020 Beats, Brews & BBQ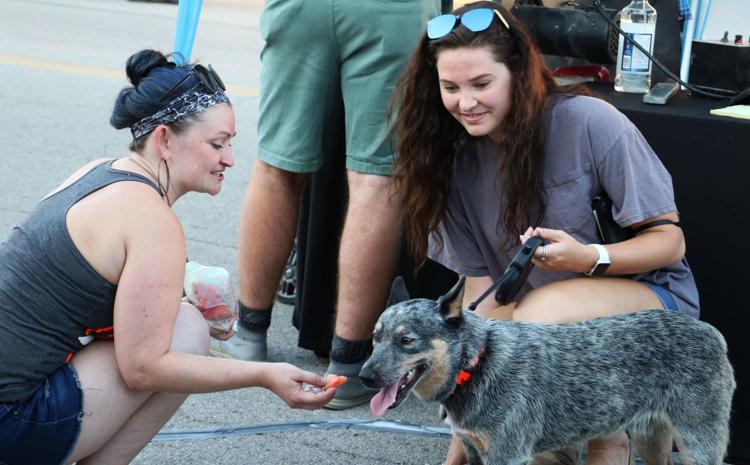 2020 Beats, Brews & BBQ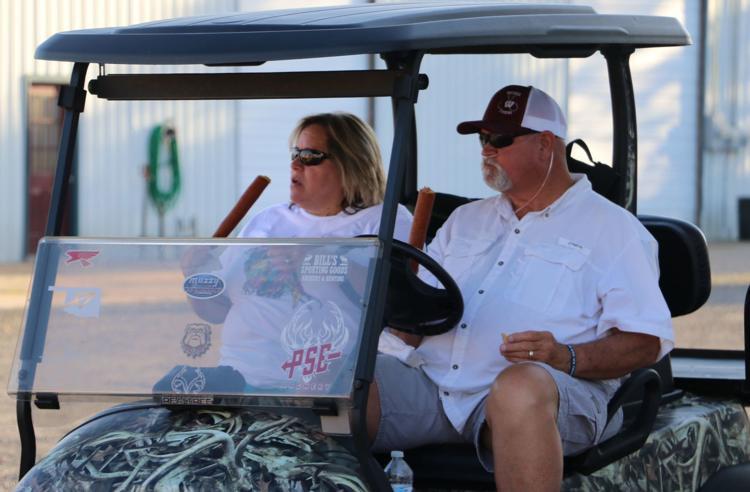 2020 Beats, Brews & BBQ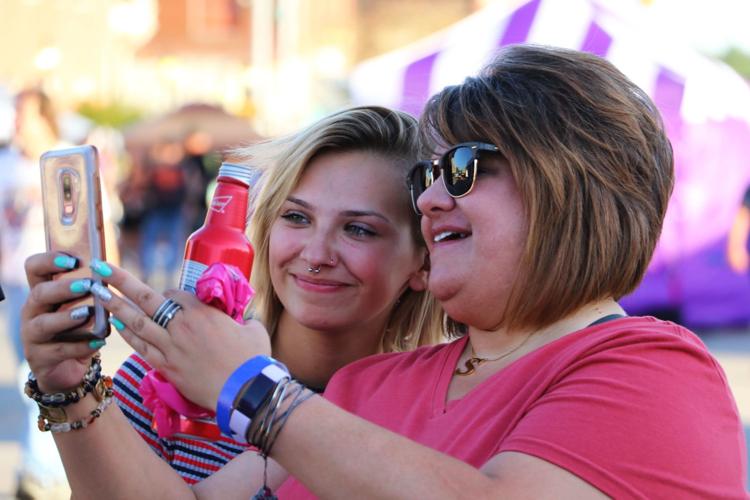 2020 Beats, Brews & BBQ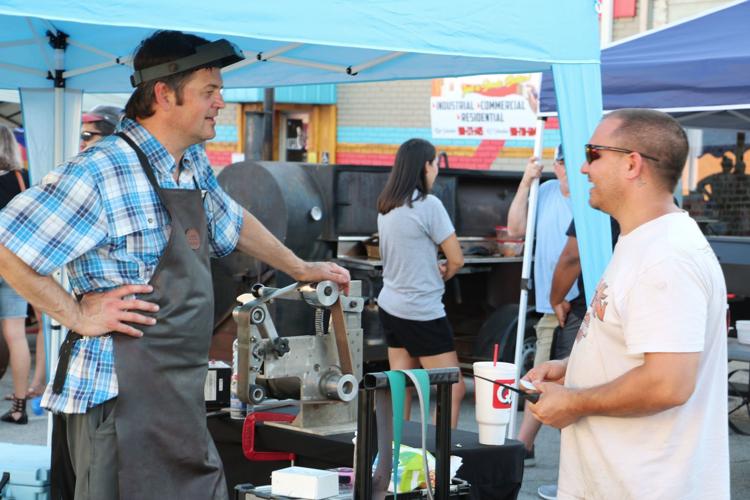 2020 Beats, Brews & BBQ
2020 Beats, Brews & BBQ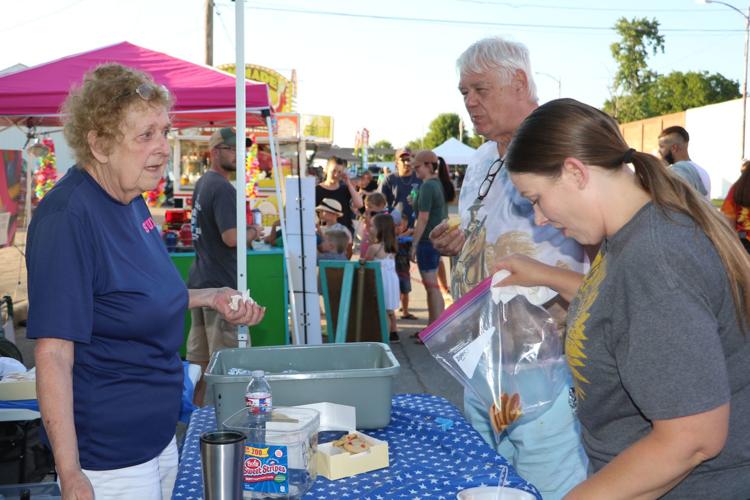 2020 Beats, Brews & BBQ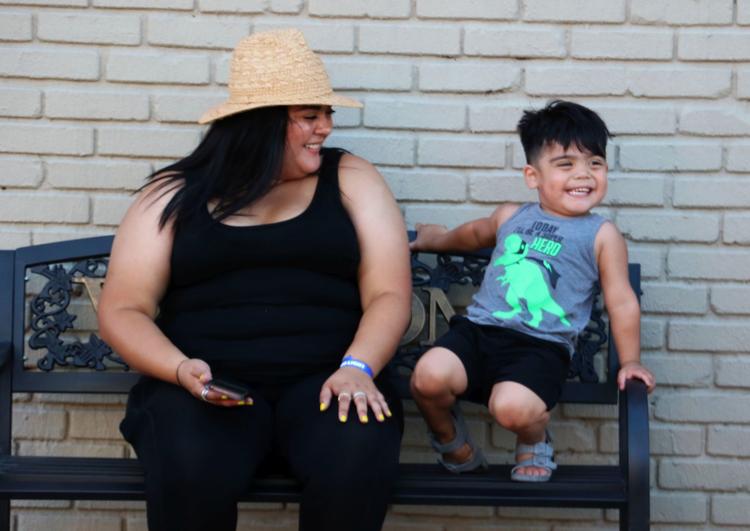 2020 Beats, Brews & BBQ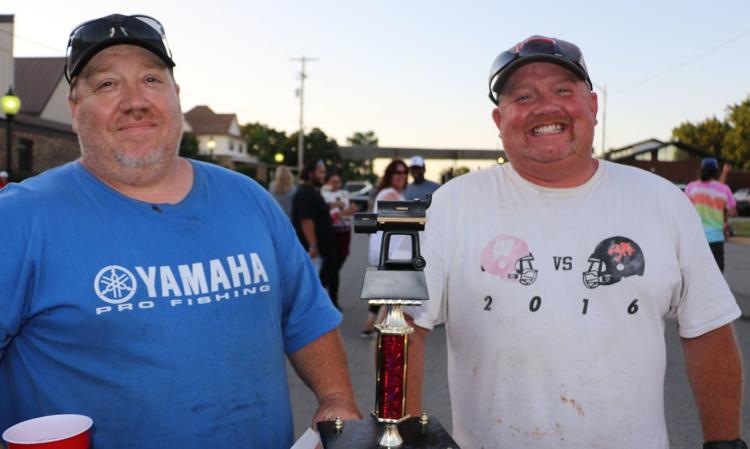 2020 Beats, Brews & BBQ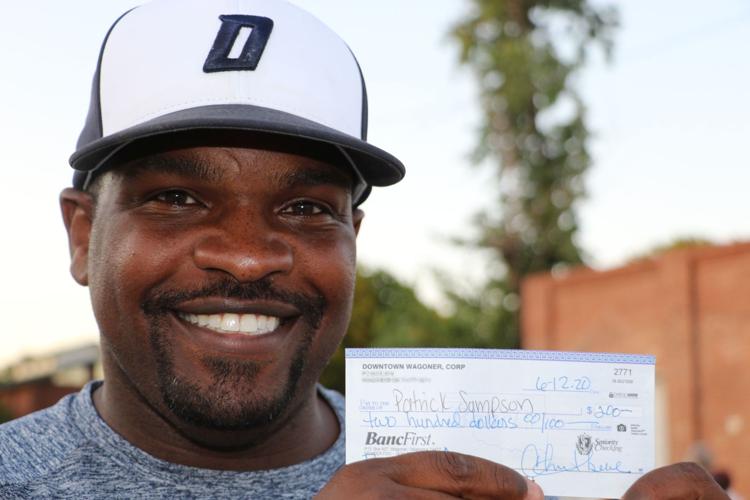 2020 Beats, Brews & BBQ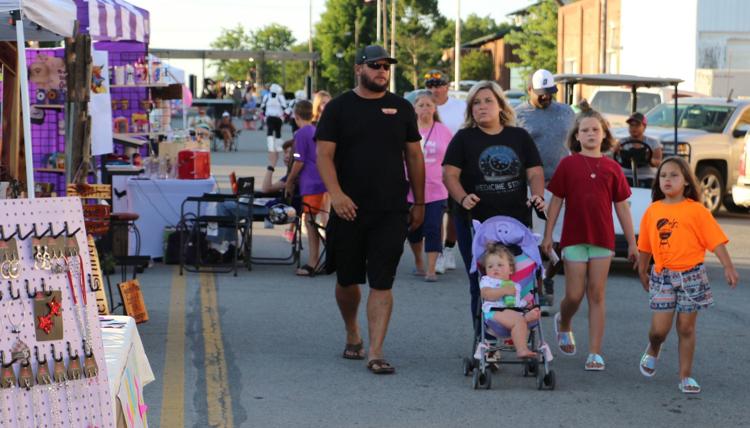 2020 Beats, Brews & BBQ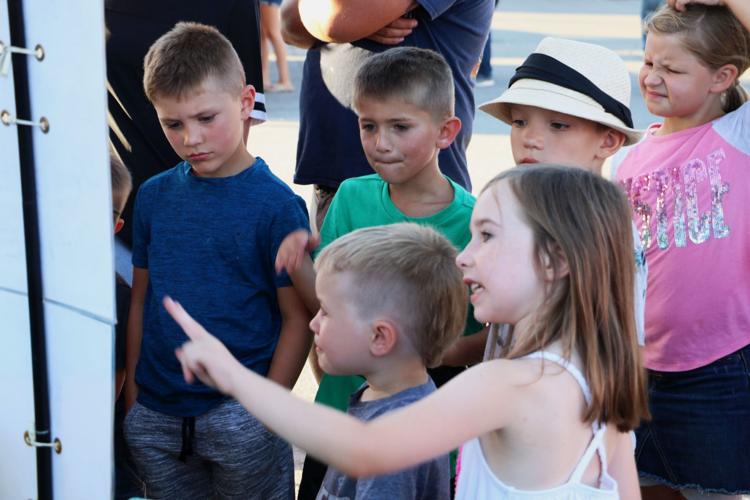 2020 Beats, Brews & BBQ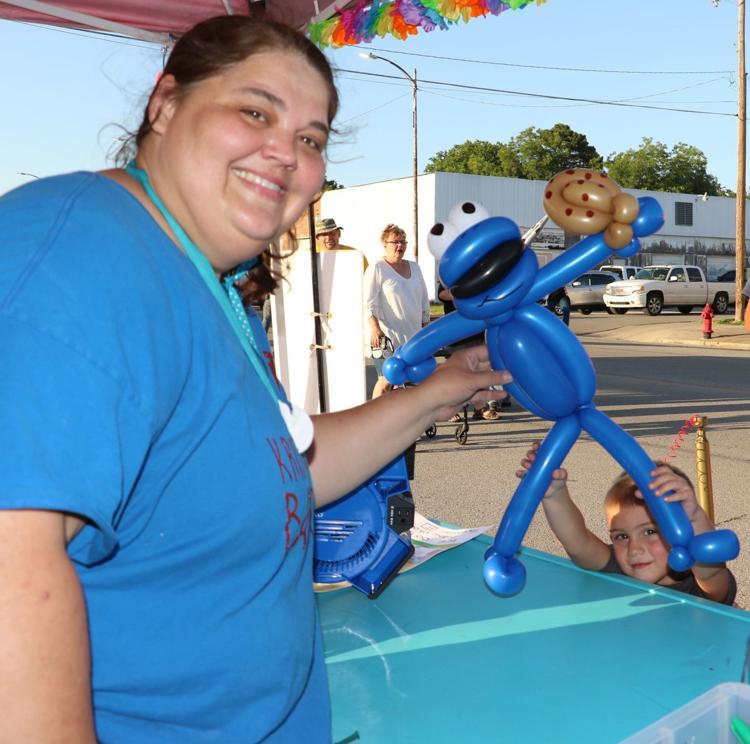 2020 Beats, Brews & BBQ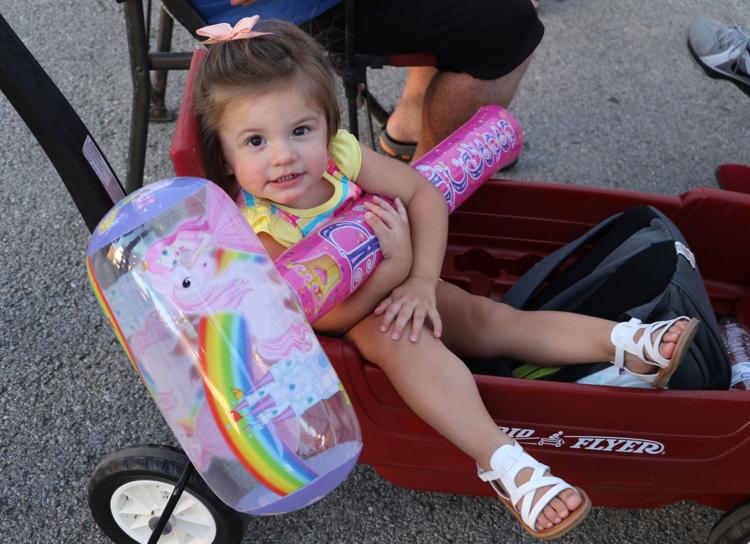 2020 Beats, Brews & BBQ
Do you love Coweta and Wagoner as much as we do?