One of the year's most popular dishes got its start in Jalisco, Mexic,o but rose to fame in the United States thanks to a slew of TikTokers posting recipes. One Australian TikTok user has over 20 million views of her birria taco recipe.
I discovered birria tacos thanks to many hungry Tulsans, who shared photos on my social media feed from Tulsa's very own taco trail. But I admit I had to do a bit of research on the topic. These saucy tacos look amazing, but what exactly are they?
Birria tacos are pan-fried tacos stuffed with braised meat, cheese and a sprinkling of cilantro and onion. The tacos can be eaten alone but are meant to be dipped in a savory brick-red broth, earning the name "red tacos."
Birria is said to have originated in the western Mexican state of Jalisco, where the stew is more commonly made with goat or beef but could include lamb or rabbit. In Tijuana, taquerias began dipping corn tortillas in the fat from the top of the stew, throwing them on a griddle until crunchy, and stuffing them to the brim with the slow-cooked beef and sometimes cheese. The preparation took off, first in Los Angeles and San Diego across the U.S.-Mexico border and then in neighboring cities to the north.
Better late than never, the so-called "red wave" of tacos has found its way to the Tulsa area, and lunch lines at several local taco trucks show that the sensation is here to stay.
A handful of local Mexican restaurants and food trucks offer birria as a stew with tortillas, which is worth seeking out. If red tacos are what you are craving, head to one of these favorite spots. And be sure to grab extra napkins.
Don Justo Red Tacos
Don Justo Red Tacos is the first stop for those seeking red tacos (tacos dipped in chile-red consomé). Don Justo offers stewed and shredded beef folded into tortillas, served with a side of spicy beef consomé — the only other options are a scattering of cheese, onions and cilantro. Grilled onions optional.
Maples Café & Catering
8151 E. 21st St., 918-402-4981
The birria platter ($10) at 918 Maples Café & Catering includes four tacos, accompanied by a cup of consomé (the broth in which the meat is stewed), and samples of two salsas: a mild, almost creamy tomatillo salsa, and a chile de arbol salsa whose orange color should serve as a warning — it packs a delayed, but potent punch of heat.
The tacos have a generous amount of tender, shredded beef, along with cheese, onions and cilantro placed on two corn tortillas that are griddled before being folded for serving, similar to a quesadilla.
Other favorites for birria tacos:
— A perennial favorite, Tacos San Pedro, 12929 E. 21st St., always features birria tacos with rice, beans and consomé ($14.50 for 3)
— Tacos mi Rey, 2176 S. Garnett Road, occasionally features birria tacos as a special. Check their Facebook page for current offerings, but hurry down if birria is offered.
— Ranchero Snacks, 3944 S. Garnett Rd., offers birria tacos with consomé, or birria fries, loaded with birria, cheese, crema and green salsa.
— Grab some birria tacos in the Taco Town drive-thru, 7915 E. 71st., ($1.50 each) – but this spot doesn't offer broth for dipping.
Beef Birria Tacos with Consomé
This stew is ideal for making ahead of time – let the brick red-tinted fat chill on the top of the stew, then scrape it off before reheating the stew to use for frying the tacos. This recipe calls for beef, but feel free to substitute goat or lamb, or if you can find it, oxtail instead of short ribs. Use good quality tortillas so they don't fall apart when cooking. I love the local offerings at Tortilleria de Puebla and Tortilleria Milarcos (see note below).
2 pounds oxtail or beef short ribs
1 tablespoon vegetable oil
8 guajillo chiles (ends trimmed and de-seeded)
1 white onion (peeled and halved)
1 28-ounce can crushed tomatoes
1½ teaspoons dried Mexican oregano
1½ teaspoons ground cumin
1½ teaspoons ground coriander
1 teaspoon freshly ground black pepper
¼-½ teaspoon ground cayenne pepper, optional
½ Mexican cinnamon stick (See note if not using Mexican cinnamon)
¼ cup apple cider vinegar
3 cups beef broth or water (divided)
Grated Oaxacan cheese (or mozzarella)
1. Sprinkle meat liberally on all sides with kosher salt (I used about 2 tablespoons). Add the oil to a large Dutch oven or a pot with an oven-proof lid, set over medium-high heat. When hot, add the meat (in batches to prevent over-crowding) and sear on all sides until browned. Transfer meat to a bowl while browning additional batches.
2. Meanwhile, in another medium pot, add the dried chiles, onion, garlic, tomatoes, salt, oregano, cumin, coriander, pepper, cloves, cayenne, cinnamon stick and bay leaves. Add enough cold water to cover everything (I used 3 cups). Bring to a boil, reduce to a simmer and cook for 15 minutes. Remove and discard bay leaves (Discard cinnamon stick if you're using regular cinnamon. Mexican cinnamon should soften up enough to blend.) and transfer everything else to a blender. You may need to do this in batches to avoid over-filling the blender bowl.
3. Add the vinegar and about 1 cup of beef broth or water and blend until very smooth, about 2 minutes.
*Note: I used a high-powered blender which resulted in a very smooth sauce. If you have a blender that isn't very powerful, you may want to run the sauce through a strainer to discard any larger bits the blender didn't puree.
4. Meanwhile, heat an oven to 300°. Add the browned meat back to the pot and pour the sauce over it. Add the remaining 2 cups of broth or water to the blender, swish it around to pick up any leftover chile sauce, and pour it into the pot. Bring to a simmer over medium-high heat, then cover and transfer to the preheated oven. Cook until the meat is very tender, about 3 hours. At this point, serve the meat as a stew, or shred the meat with two forks to use for tacos, returning it to the sauce.
5. To assemble the tacos, have the pot of meat handy. Place cheese in a bowl and set it next to the shredded meat. Stir together the cilantro, white onion, lime and salt in another bowl.
6. Place a cast-iron skillet, griddle or non-stick skillet over medium-high heat. Dip a tortilla into the top of the broth (this should include the fat layer) and add it to the skillet. Pan fry on one side for about 30 seconds and then flip over. Sprinkle some of the shredded meat, shredded cheese and cilantro mixture over each tortilla. Fold over and cook until pan-fried on both sides, about 1 minute. Transfer to a plate and serve alongside a bowl of the hot broth for dipping. Repeat with additional corn tortillas, meat, cheese and onion mixture. Serve hot with a bowl of red broth for dipping.
To make this ahead: Make the birria first, then shred the meat and store it in the sauce in the refrigerator. The fat will solidify on the top. Scrape off the fat to fry the tortillas or warm it back into the broth when ready to serve.
Note on tortillas: I like to buy handmade corn tortillas from these two local spots: Tortilleria Milarcos: 2132 S. Garnett Road, 918-439-9977 and Tortilleria de Puebla: 3118 S. Mingo Road, 918-610-8816.
---
Restoring Leon Russell's Church Studio
Our favorite patios and parklets to enjoy the warmer weather
Our favorite patios and parklets to enjoy the warmer weather
Brook Restaurant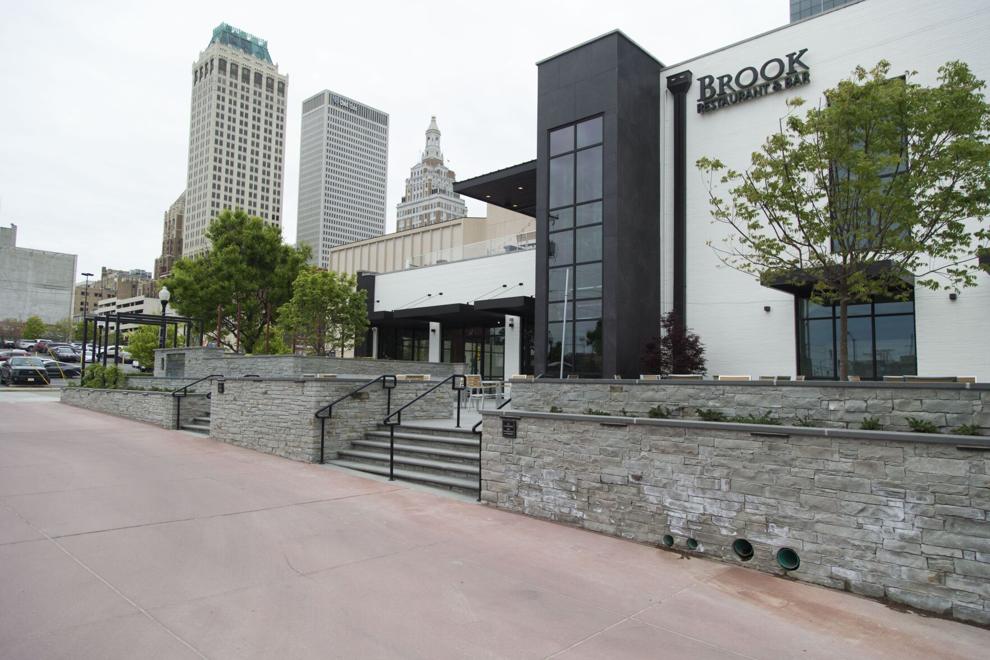 The Goat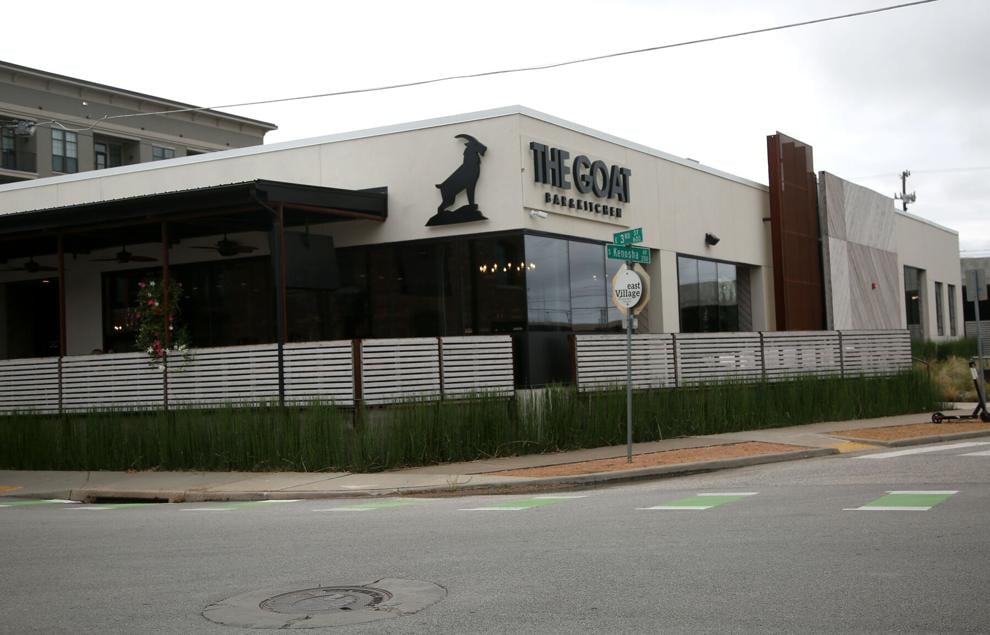 Queenie's Plus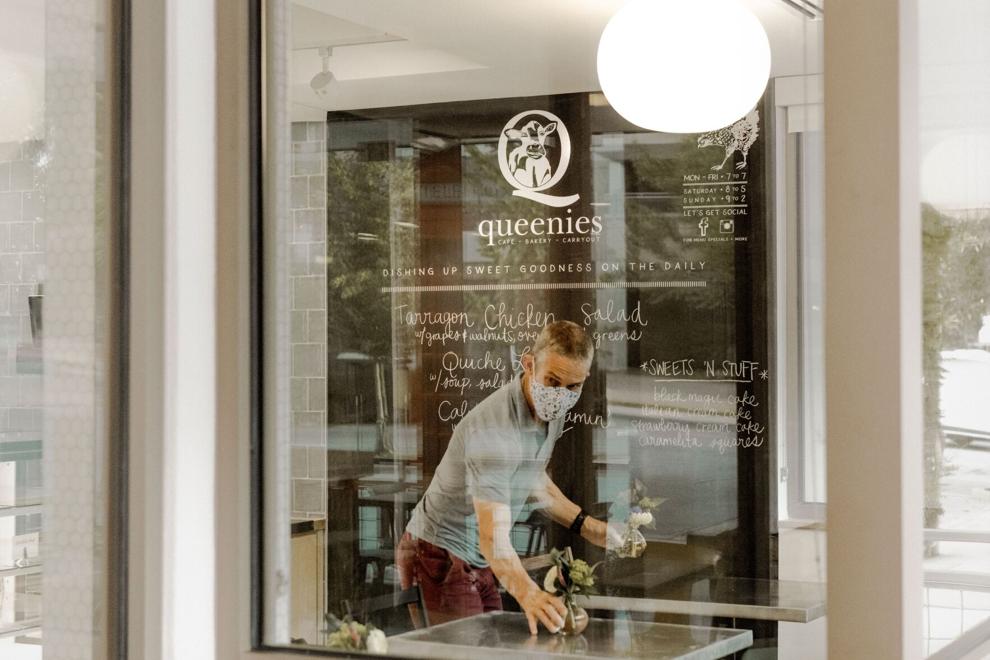 Roosevelt's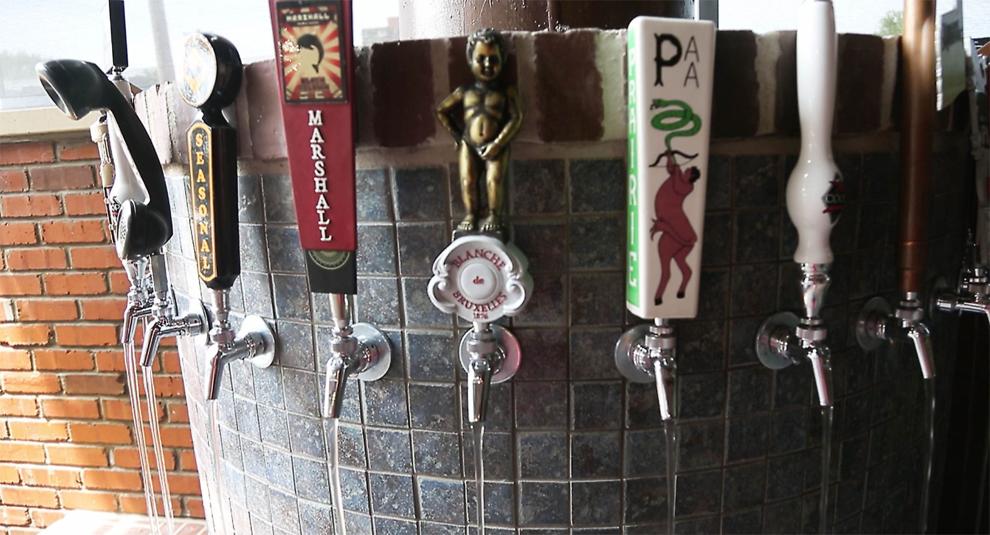 Farm Bar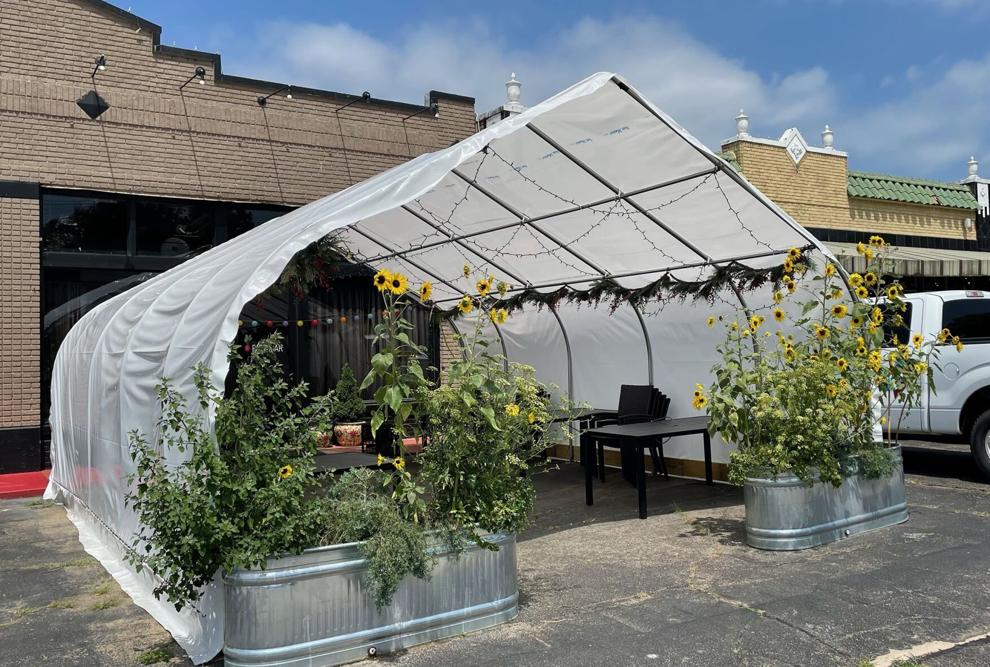 The Wild Fork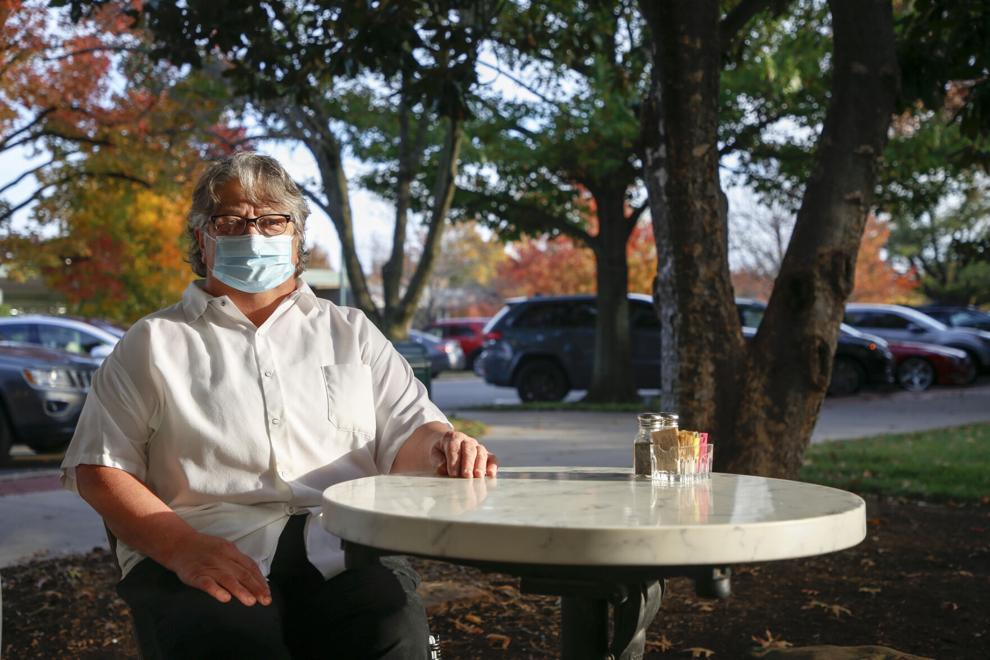 Bird & Bottle
The French Hen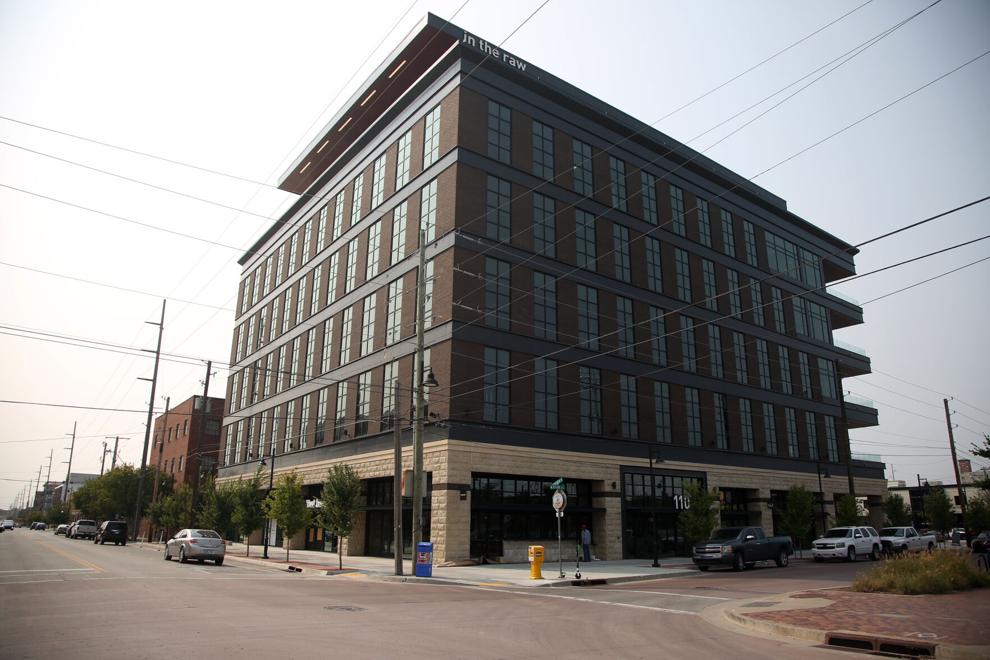 Lowood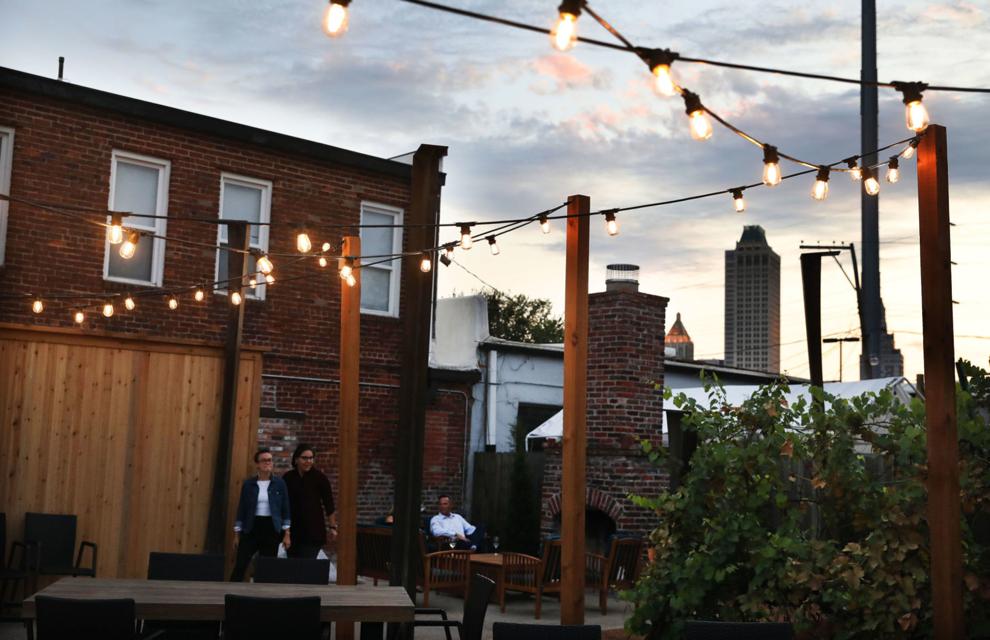 Society Burger South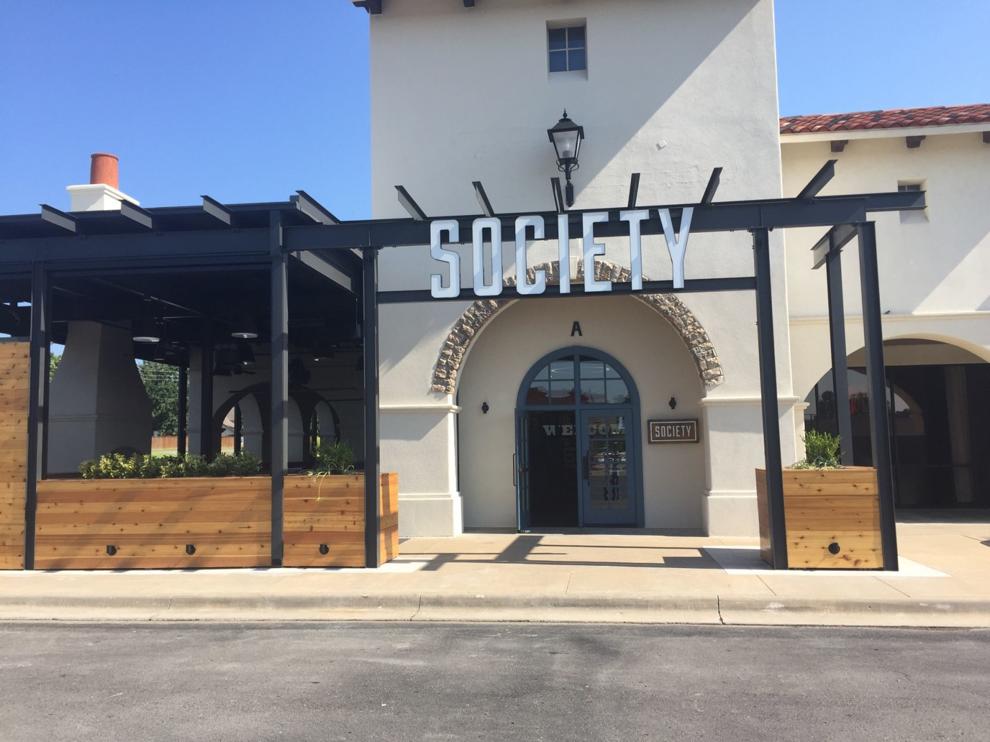 The Chalkboard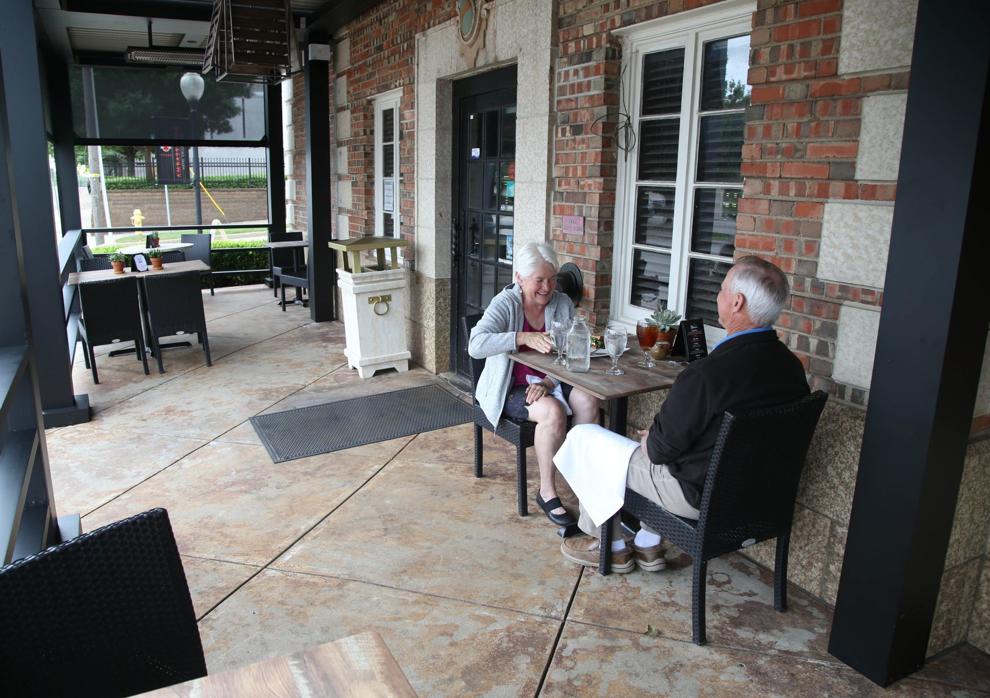 Duet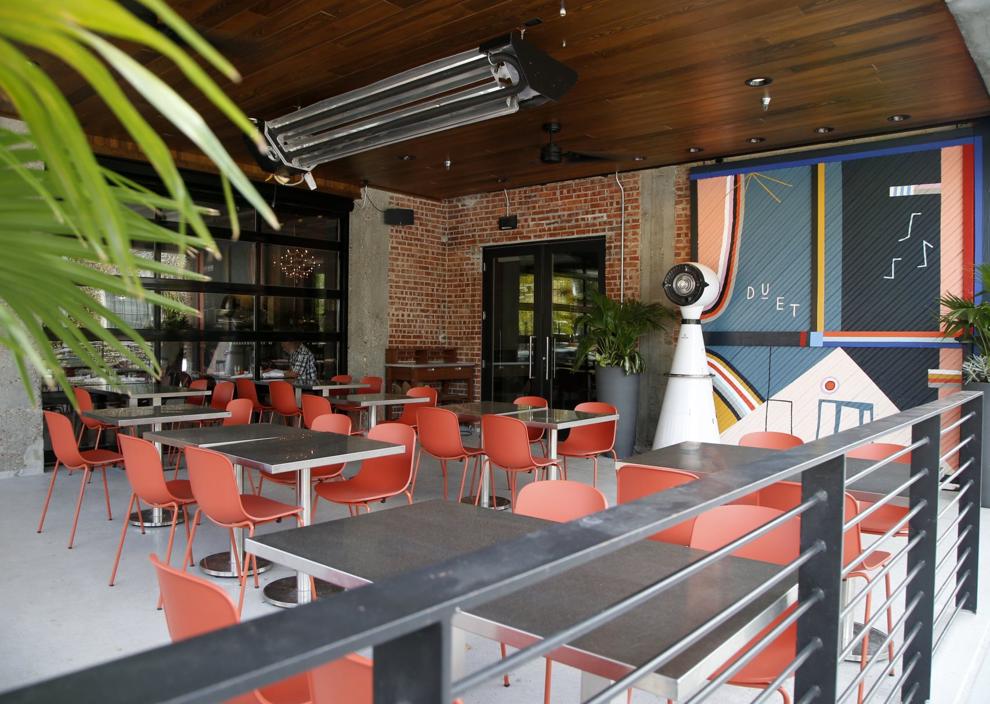 Big Whiskey's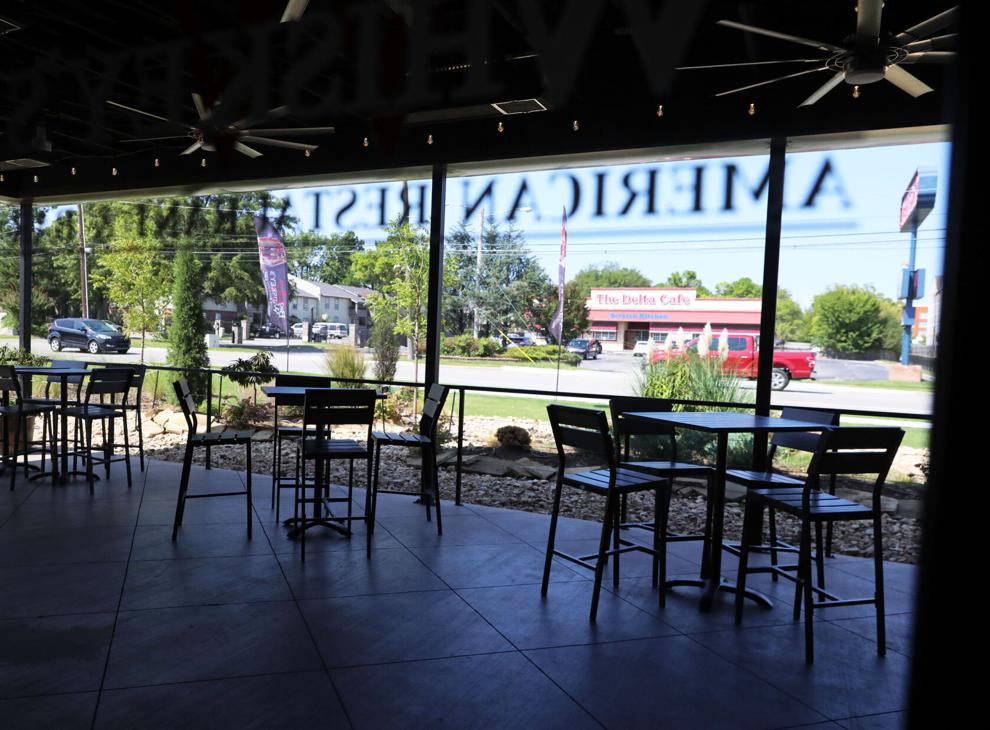 Kai Vietnamese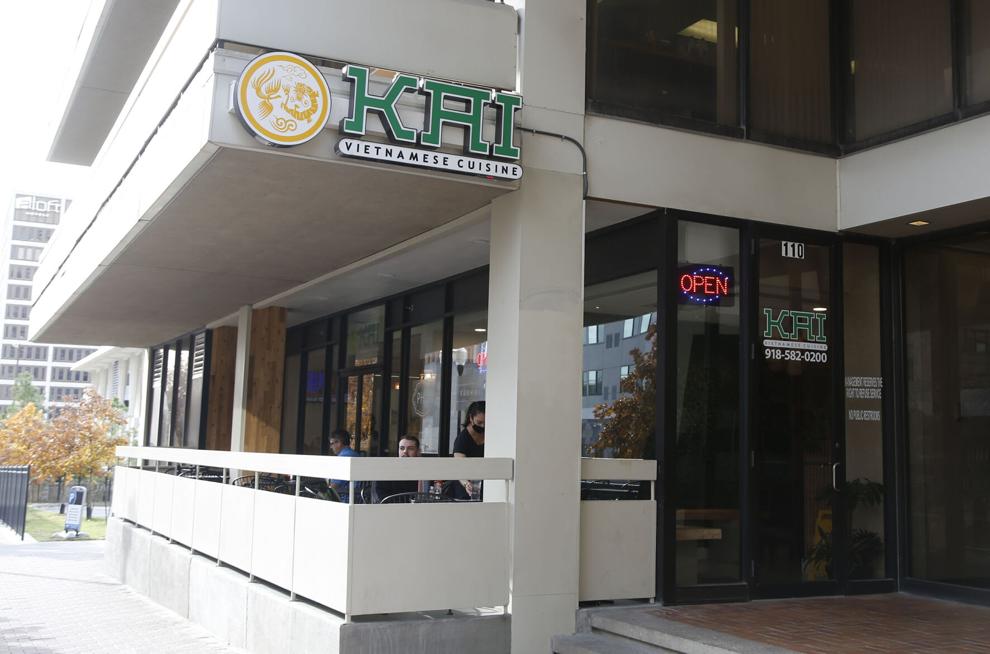 Mother Road Market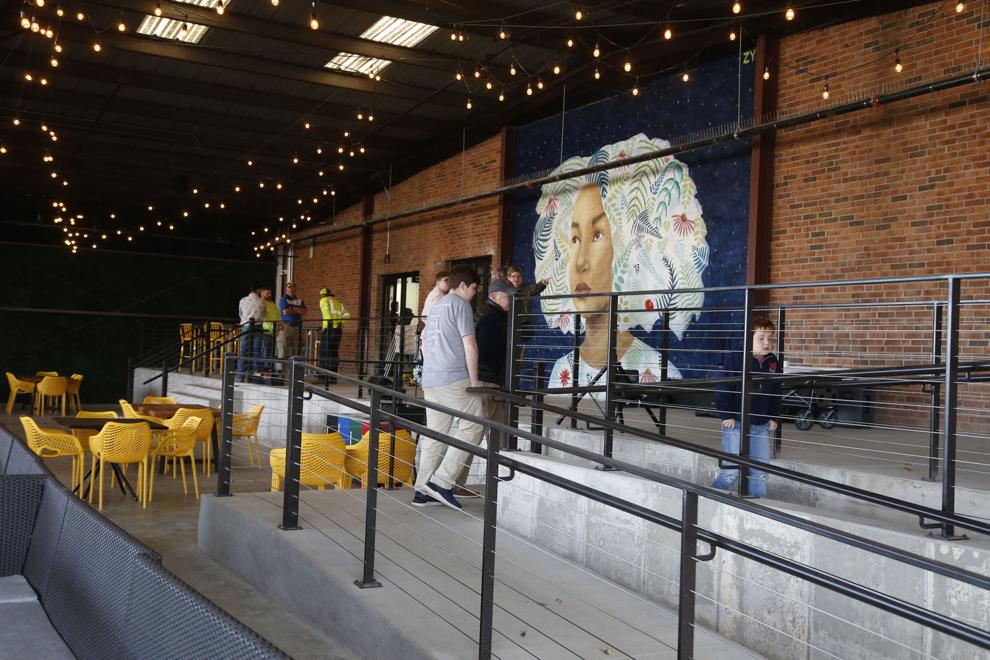 Arnie's Bar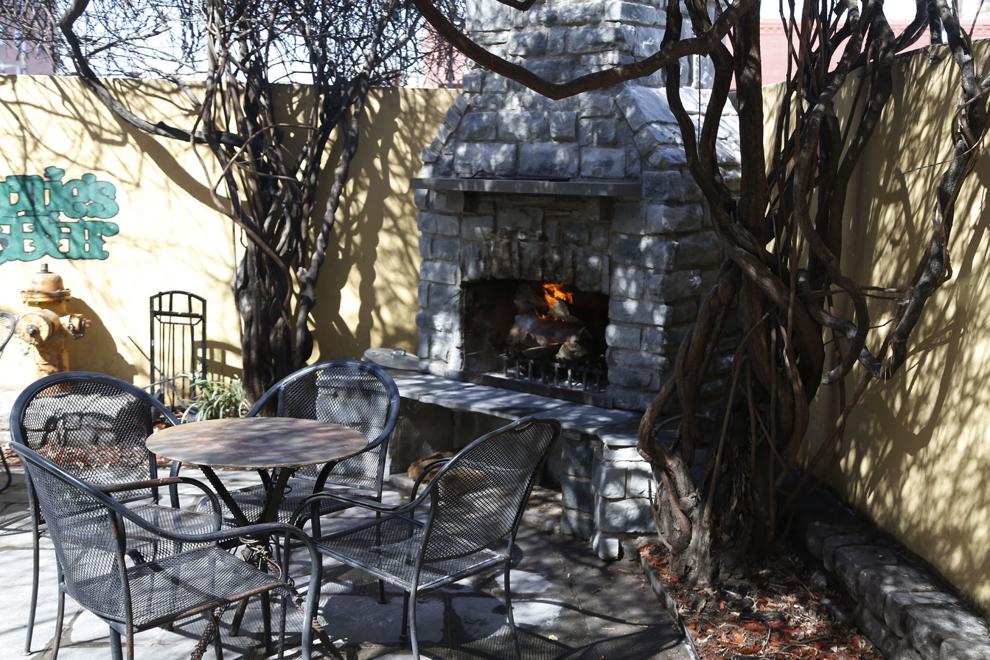 Elote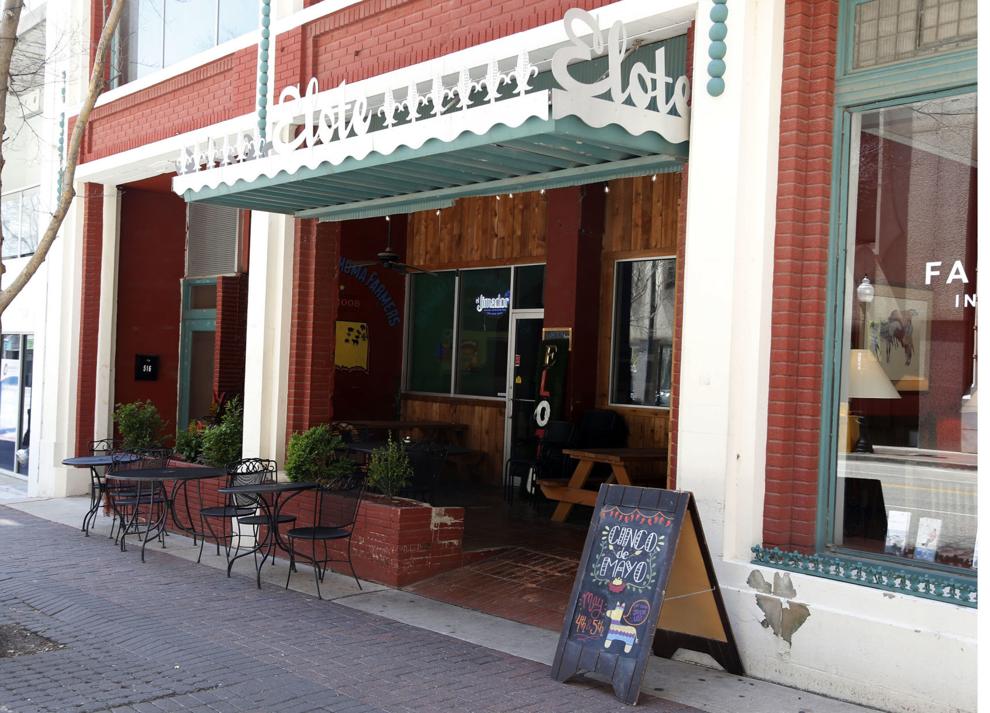 Hotel Indigo's Roof Sixty-Six Bar and patio
Cafe Ole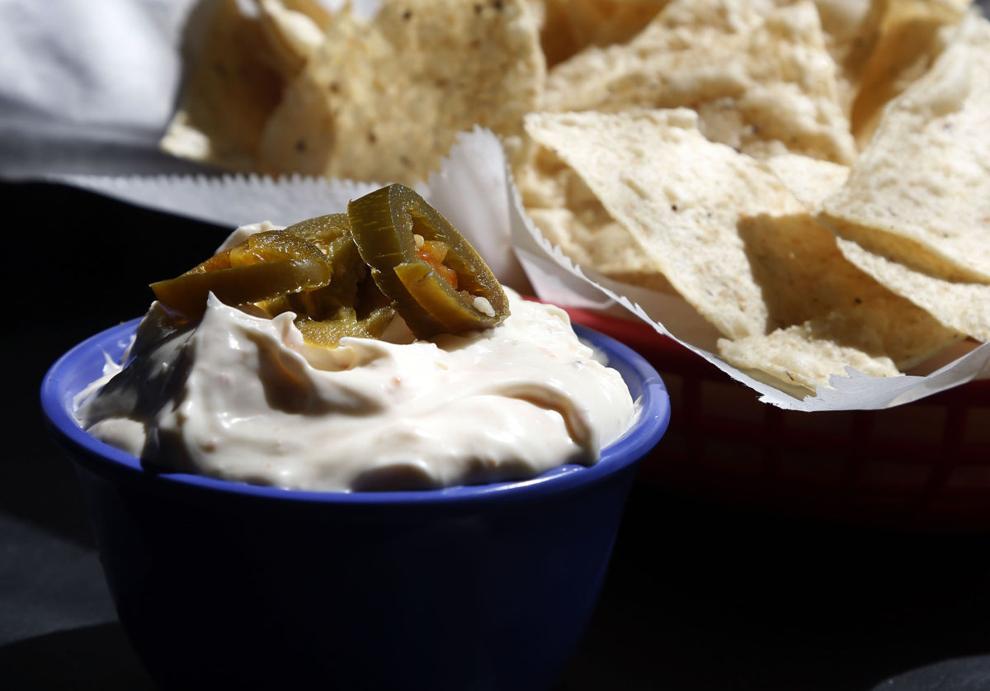 The Penthouse Bar at The Mayo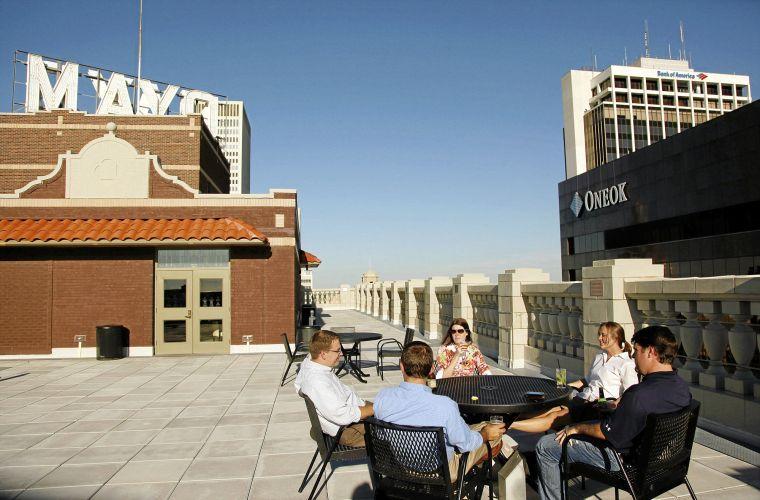 East Village Bohemian Pizza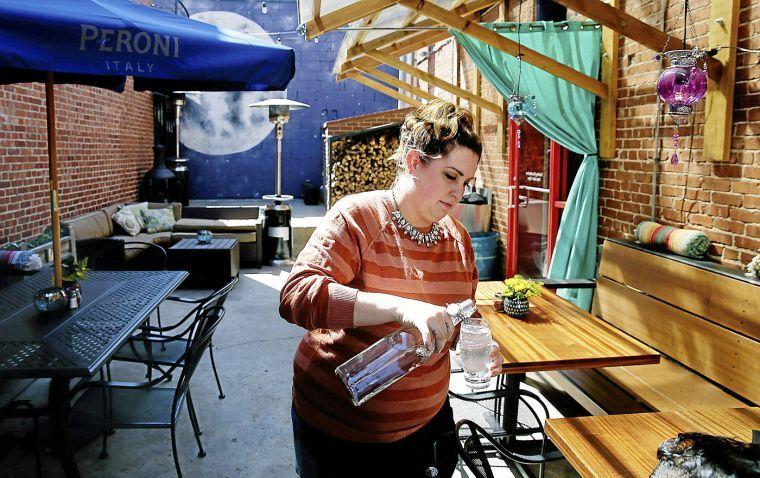 Amelia's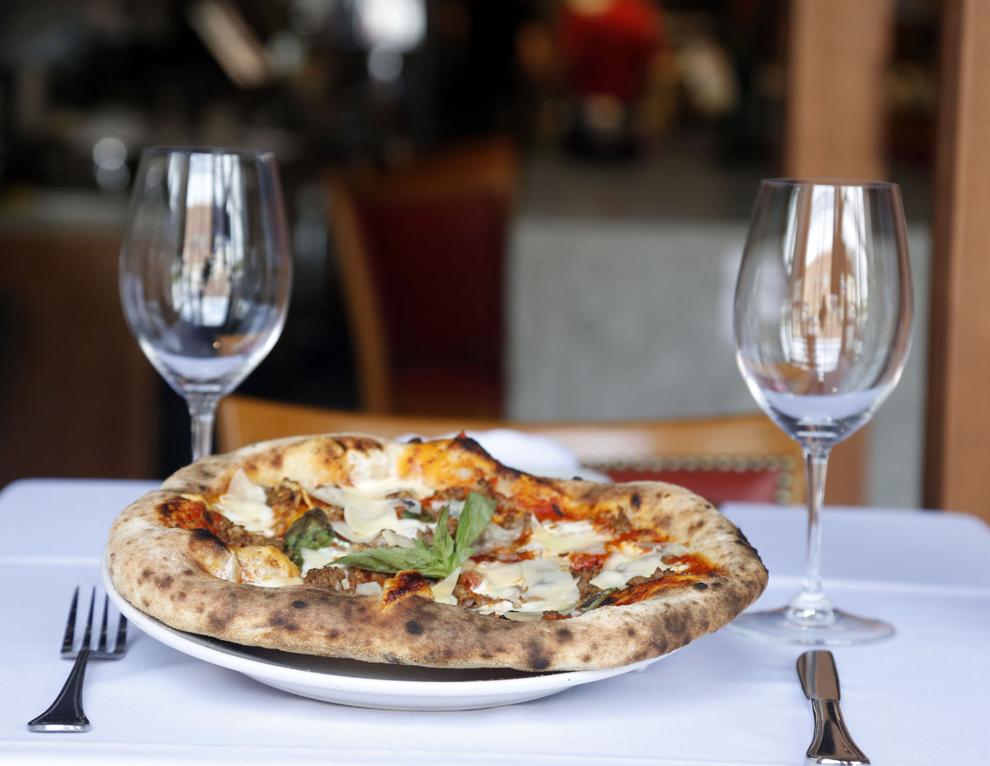 Rocking R Ranch House
Laffa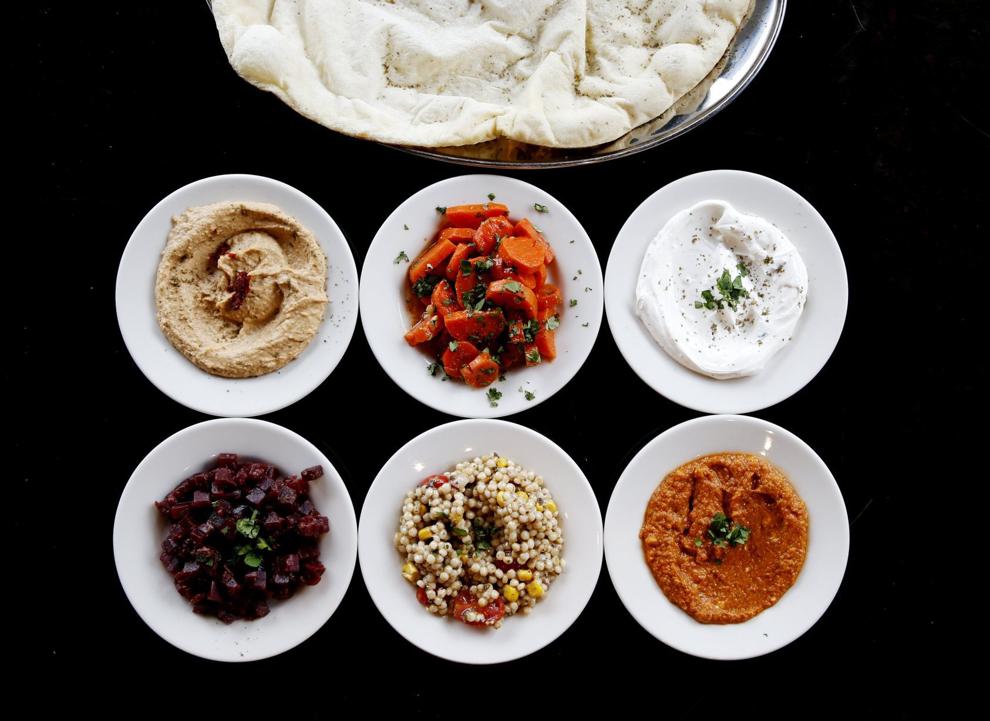 Fassler Hall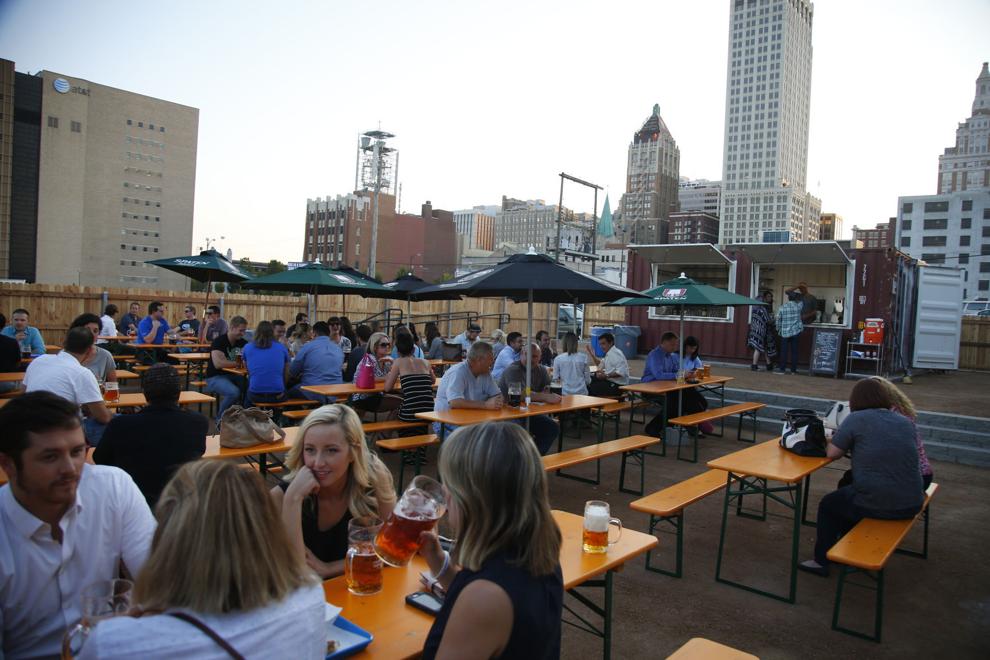 Dead Armadillo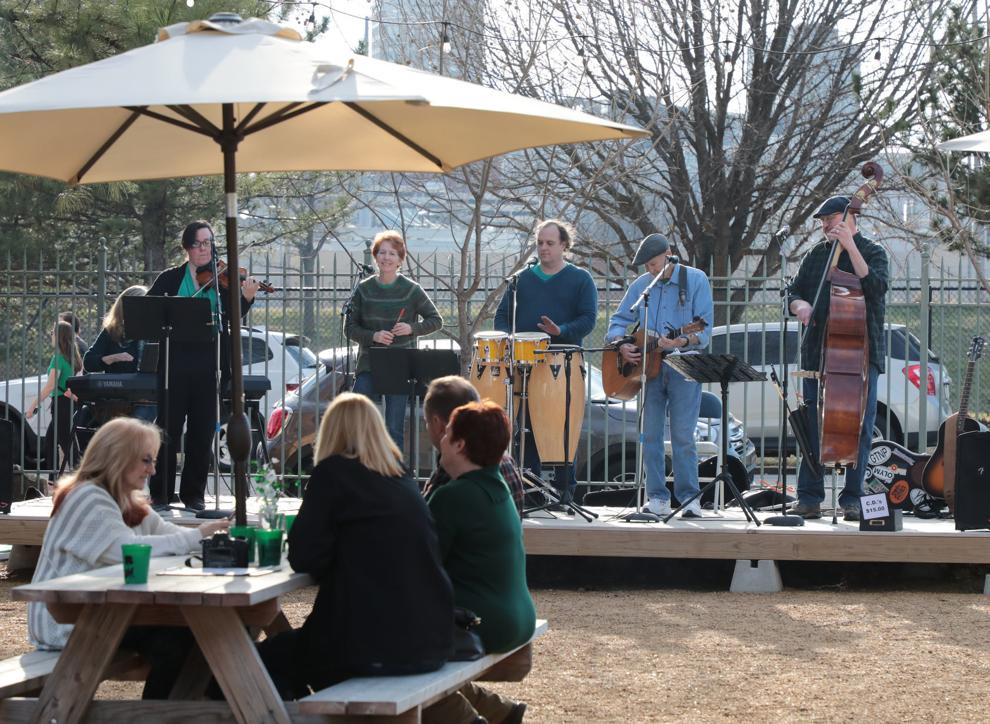 Elgin Park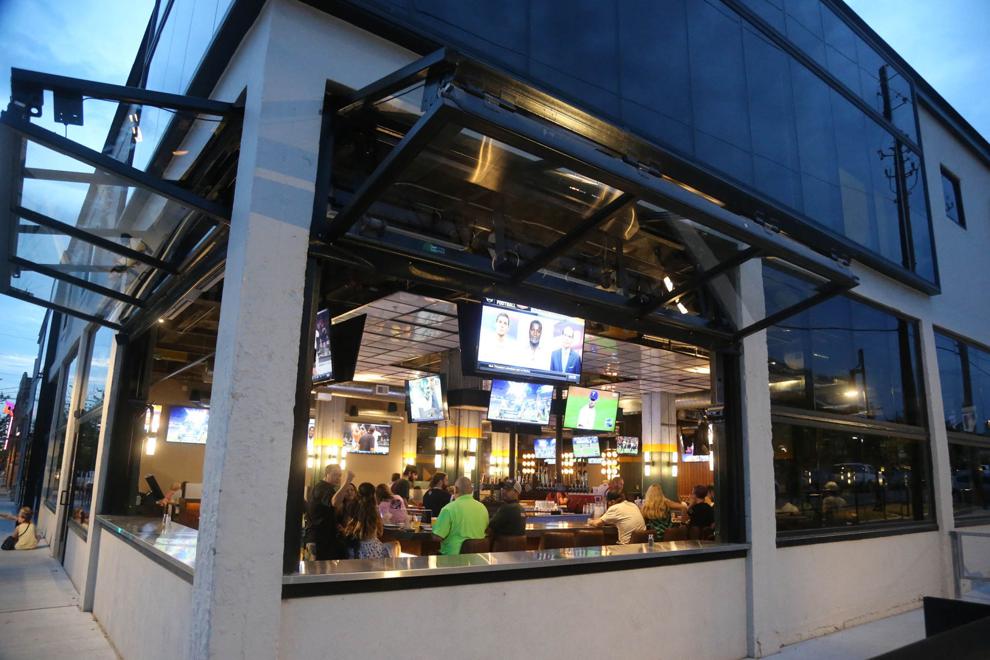 Margaritaville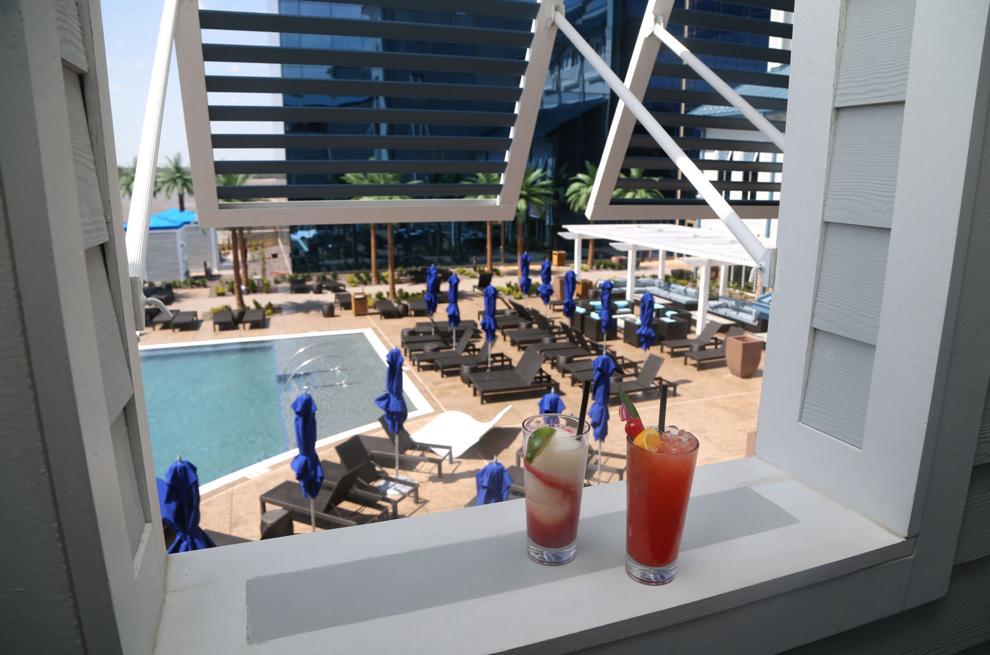 Oren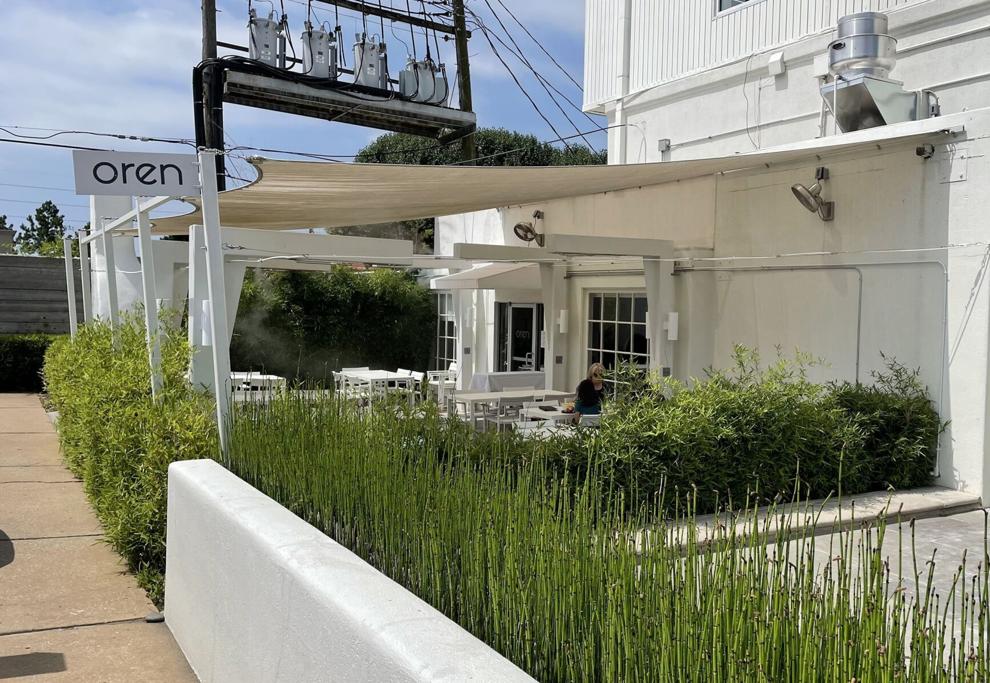 ol'Vine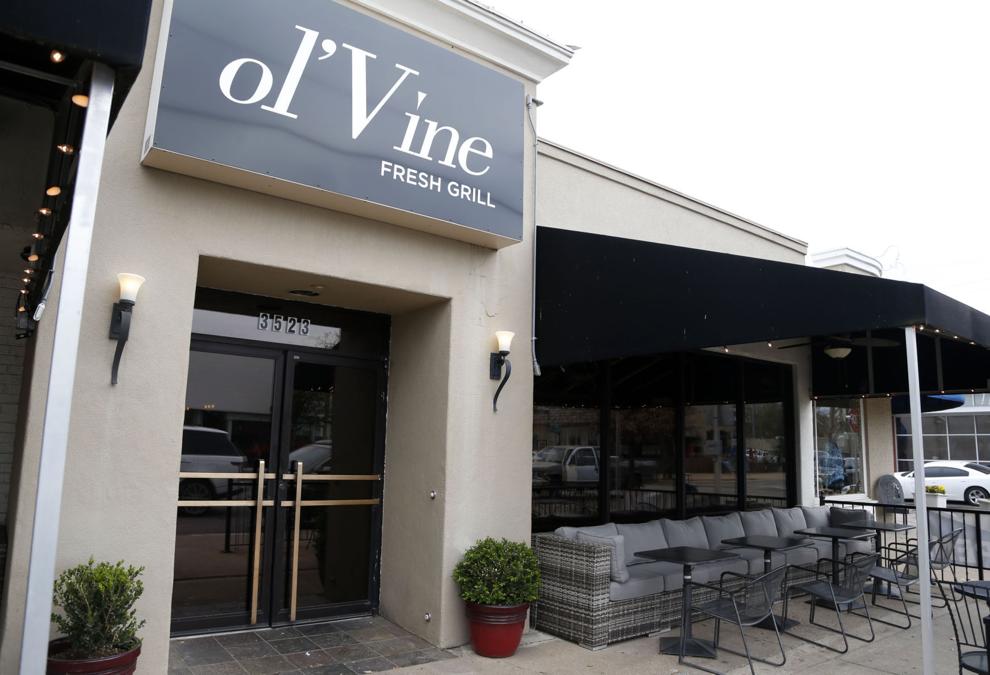 Stumbling Monkey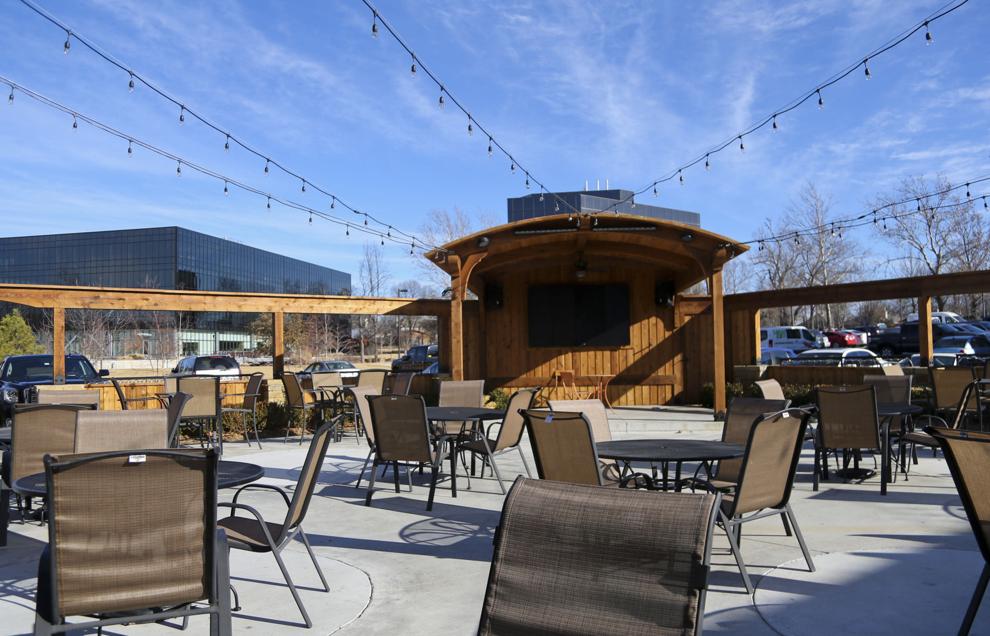 Bricktown Brewery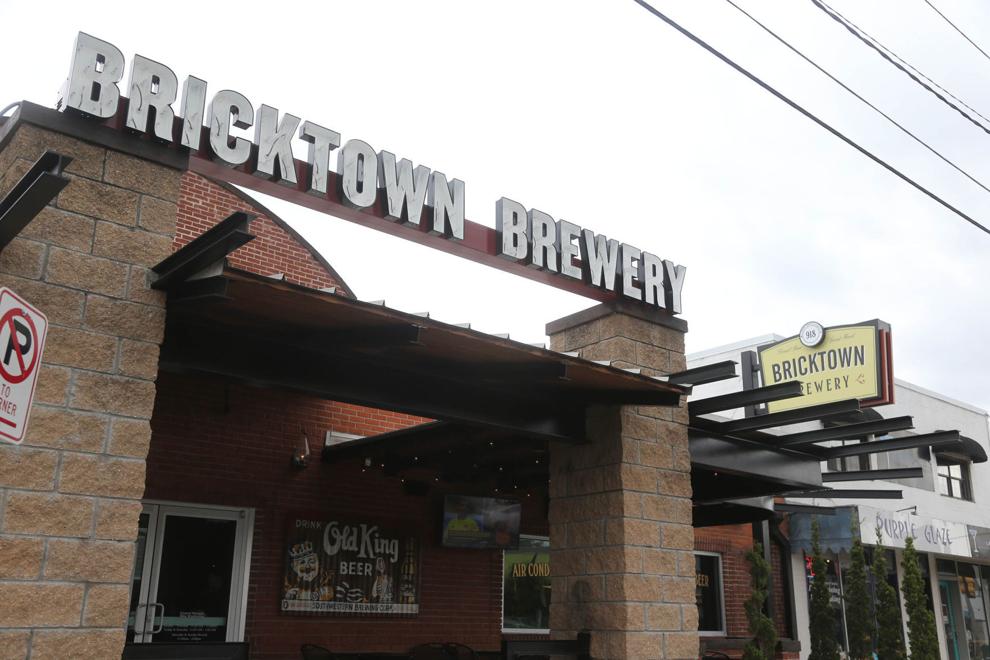 Dilly Diner/Dust Bowl Lanes & Lounge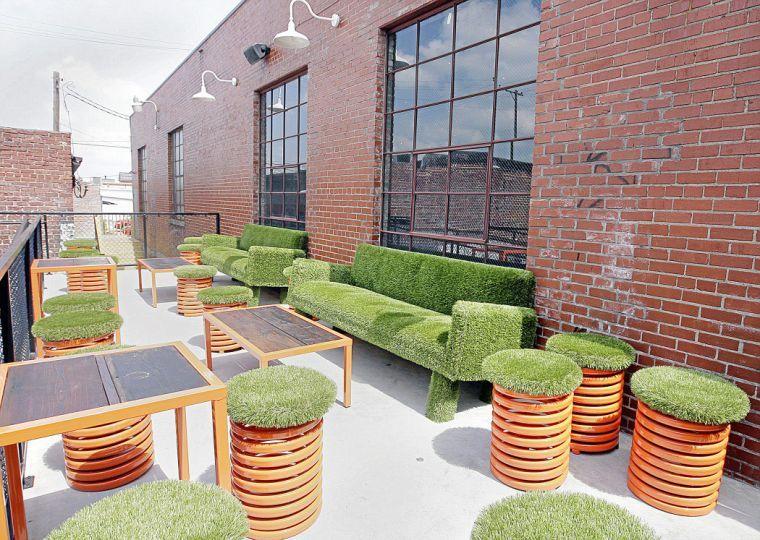 McNellie's South City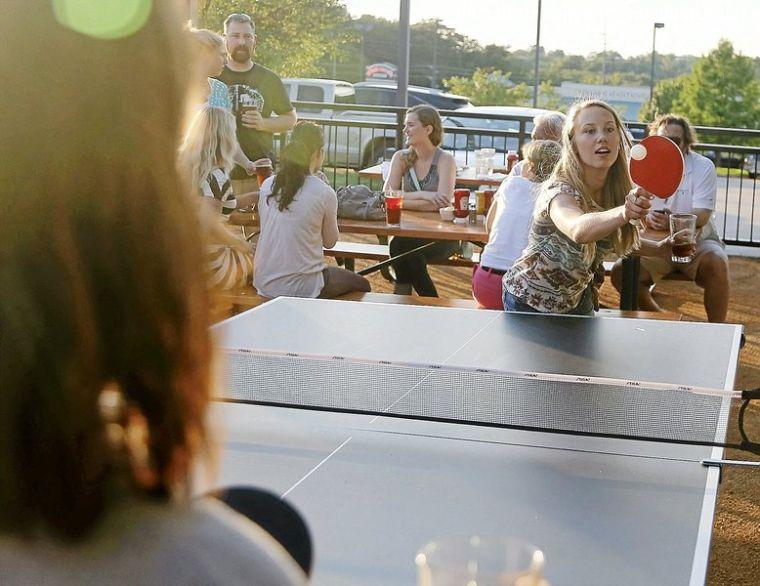 Los Cabos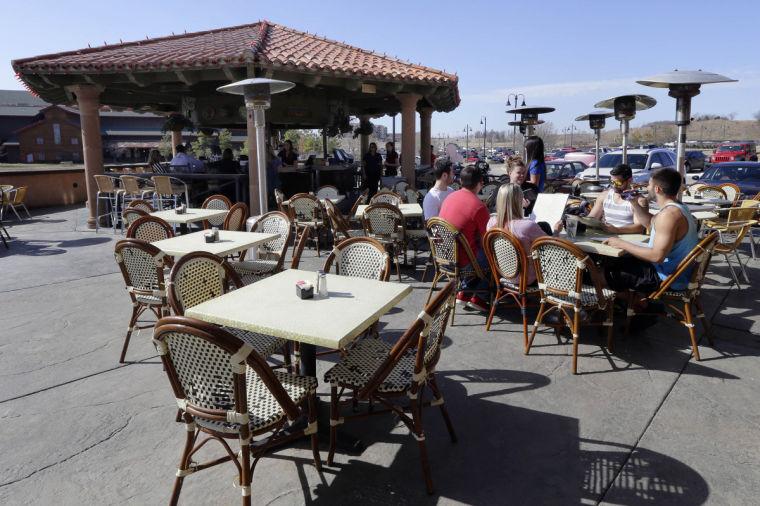 Waterfront Grill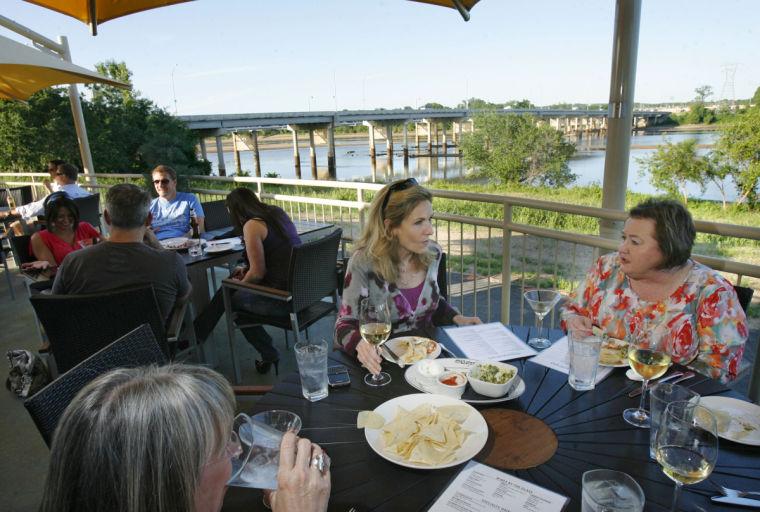 The Vault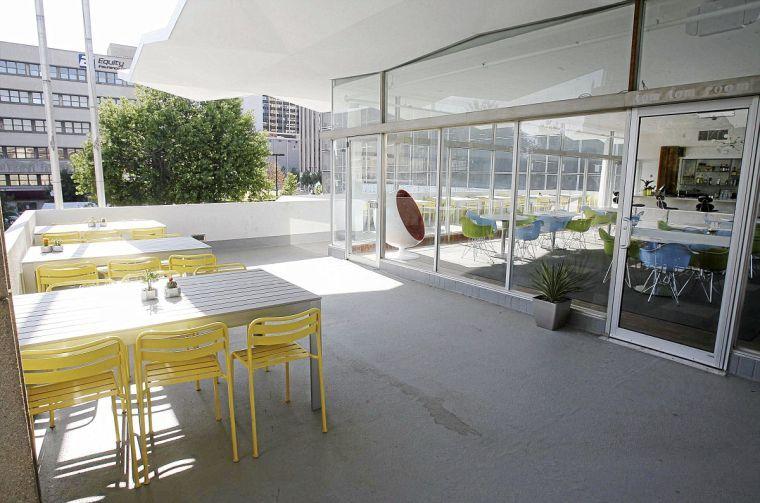 In the Raw On the Hill/In the Raw Vu
Fat Guy's Burger Bar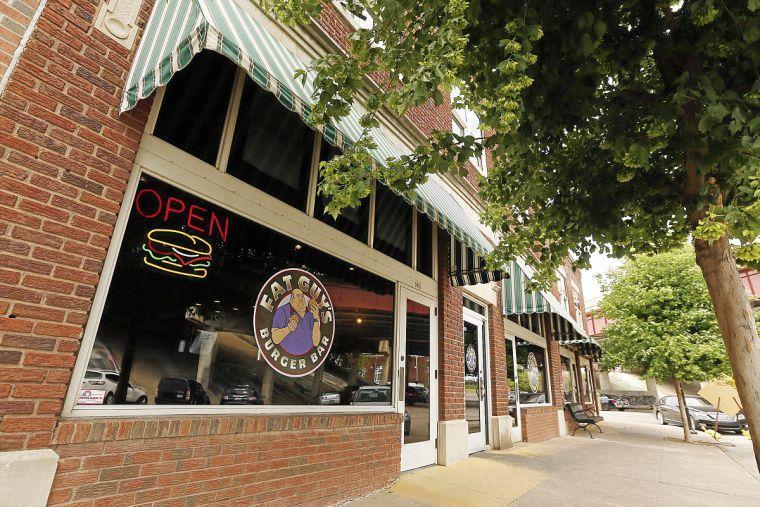 R Bar & Grill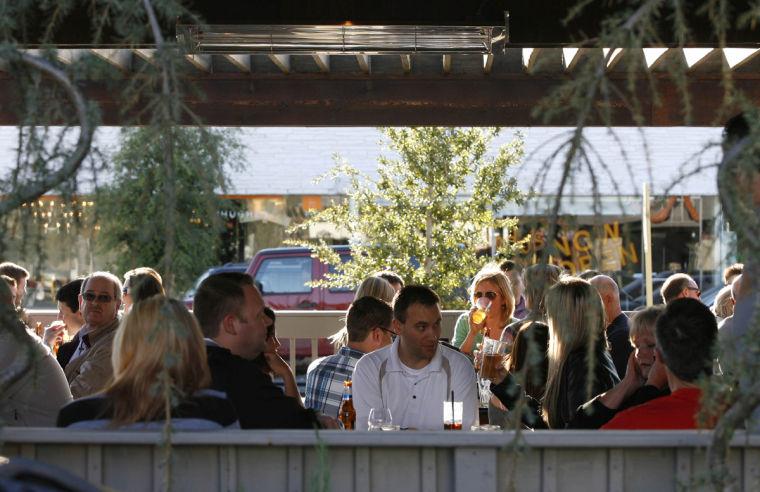 The Rooftop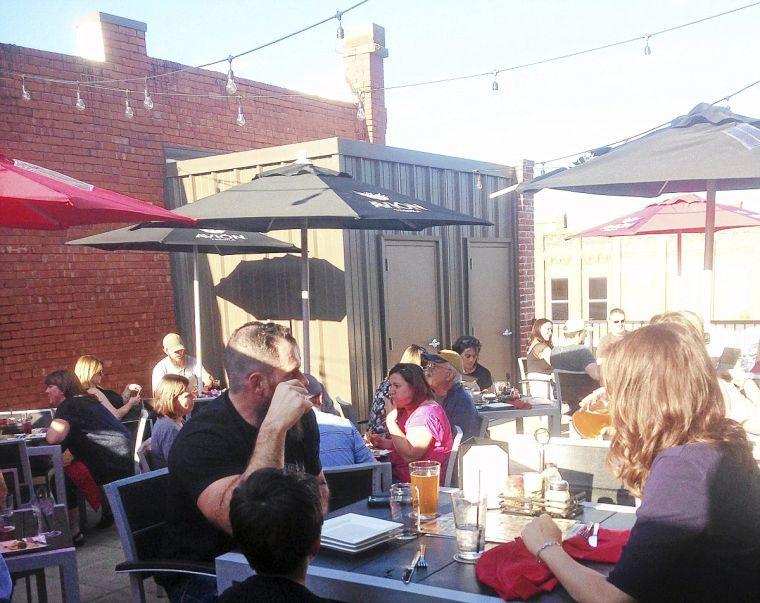 Blue Moon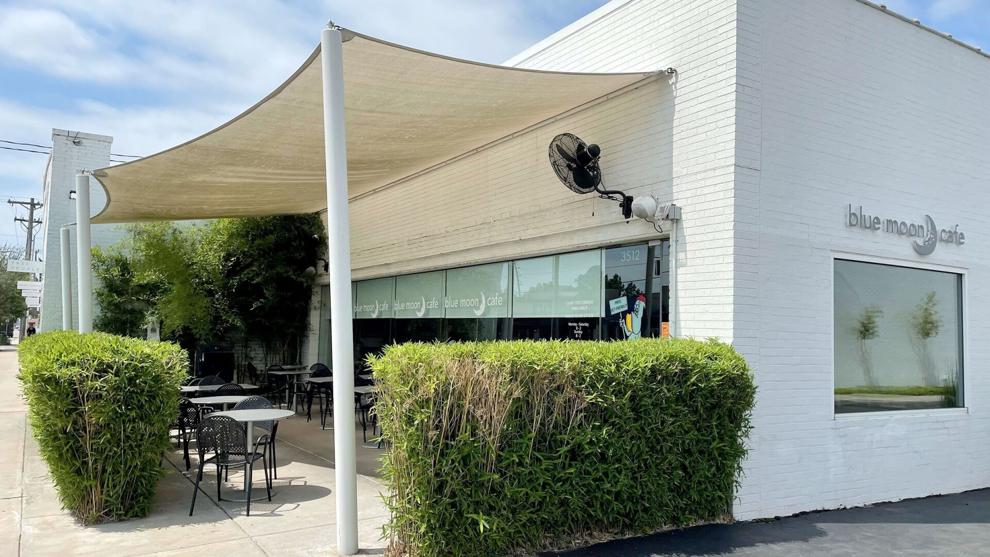 Doc's Wine and Food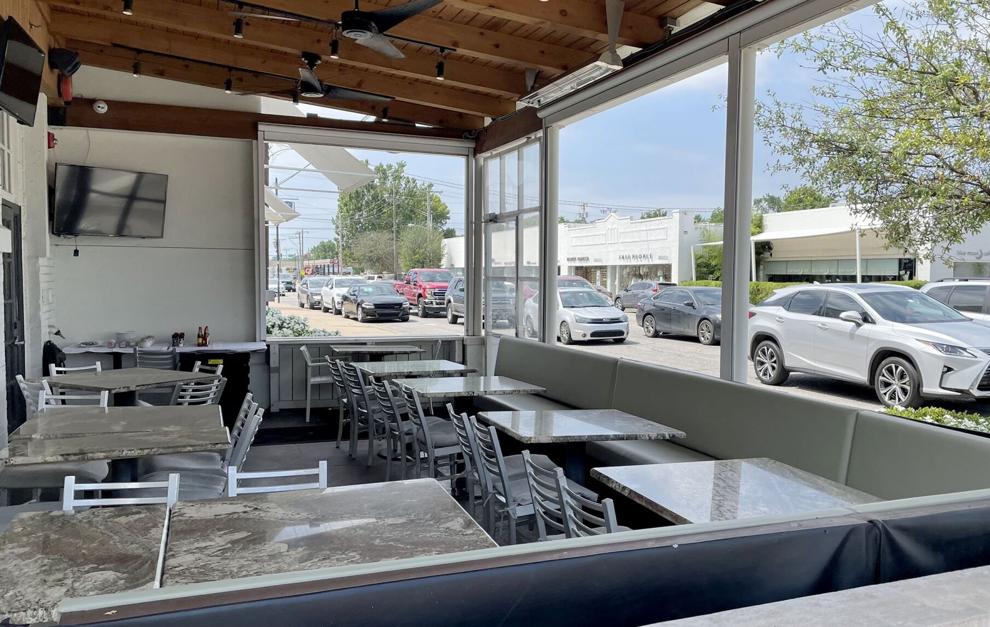 Brookside By Day
Tucci's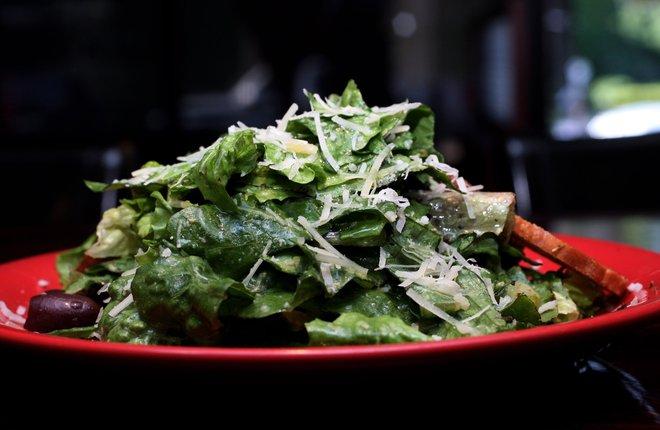 Chimi's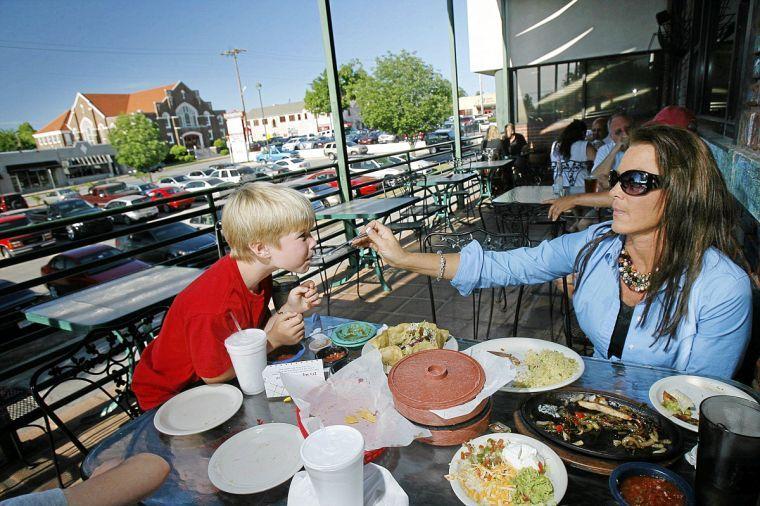 Mi Cocina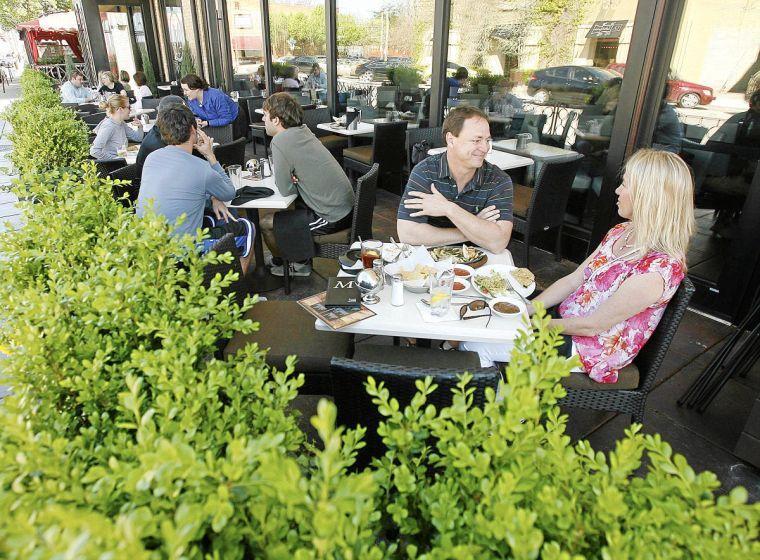 Stonehorse Cafe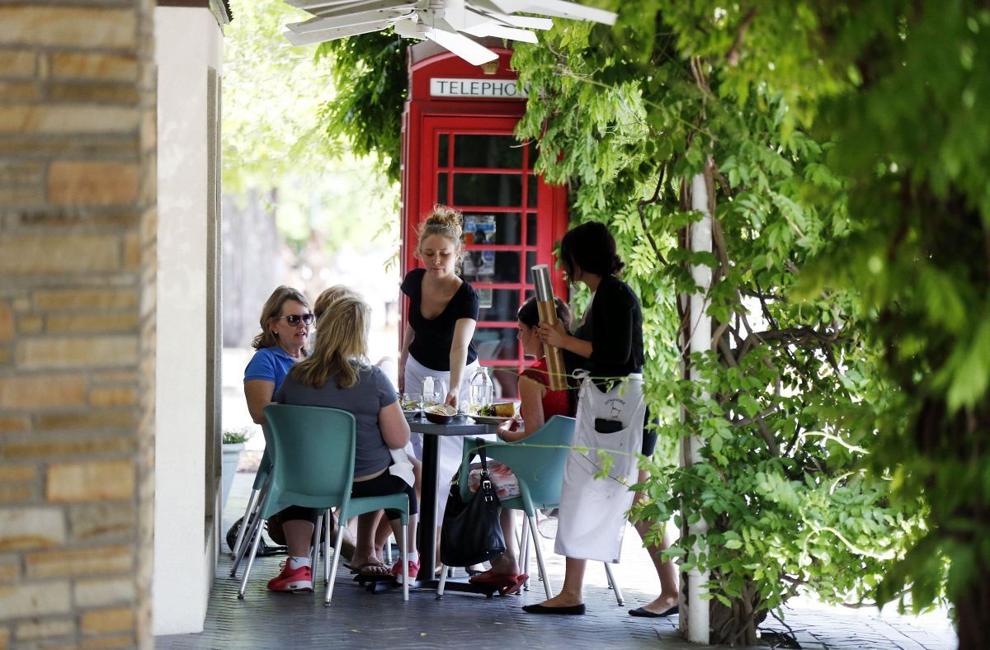 Broken Arrow Brewing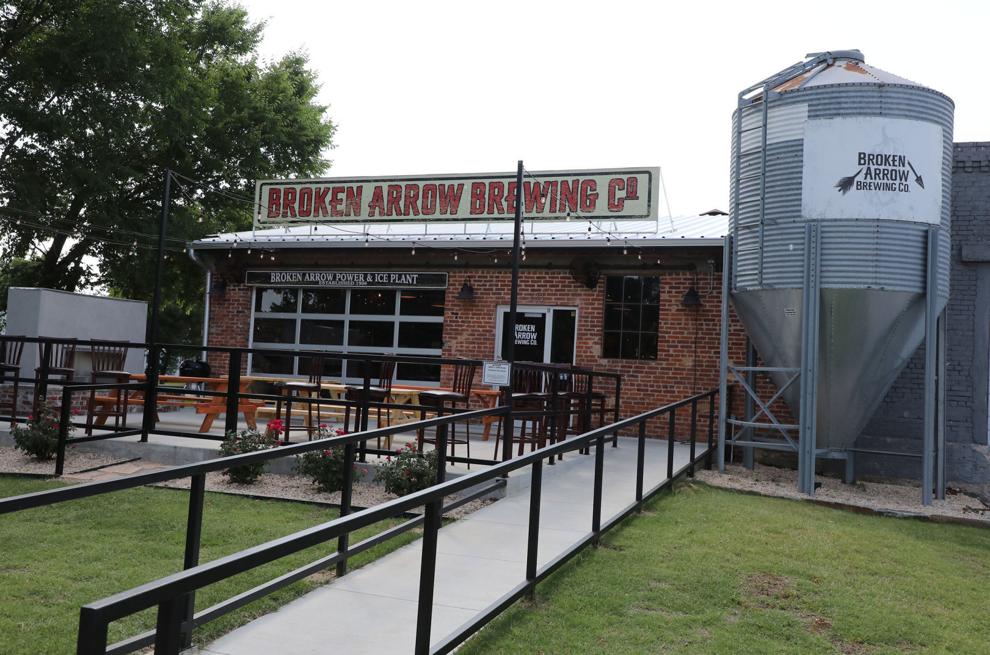 Cabin Boys Brewery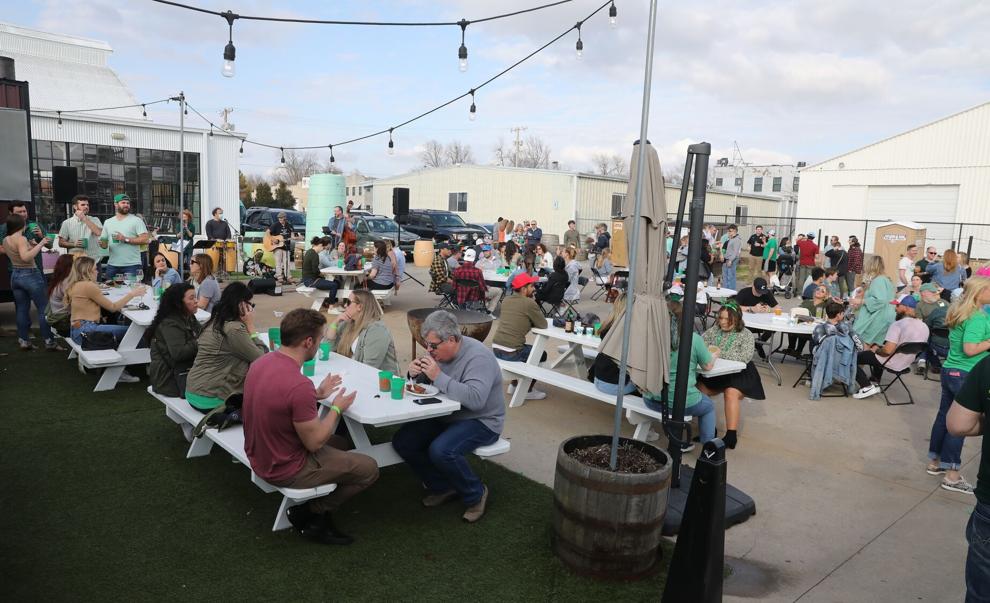 Welltown Brewing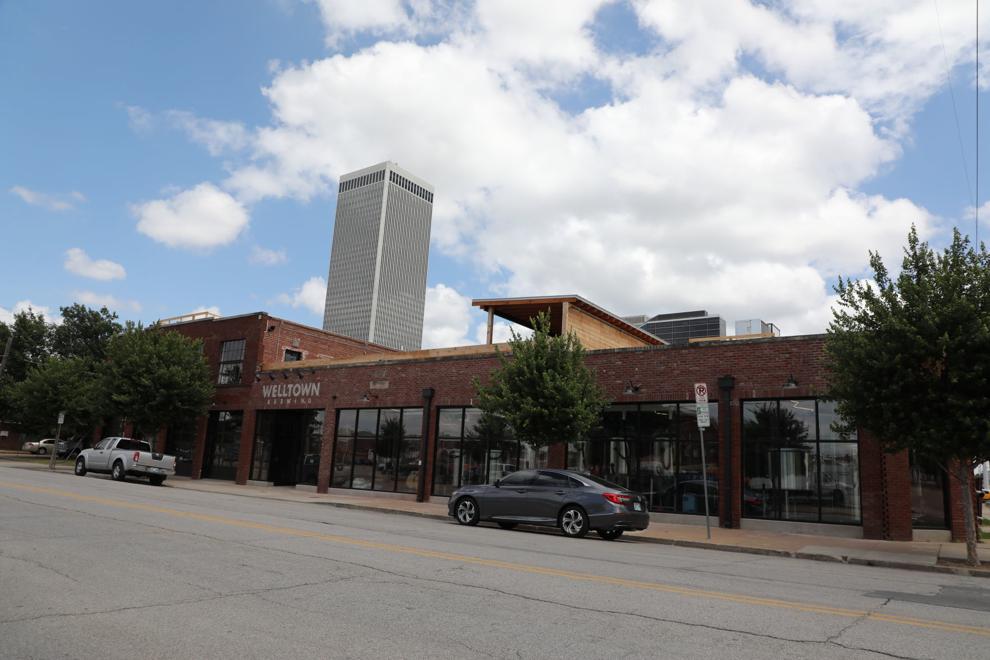 Heirloom Rustic Ales
Inner Circle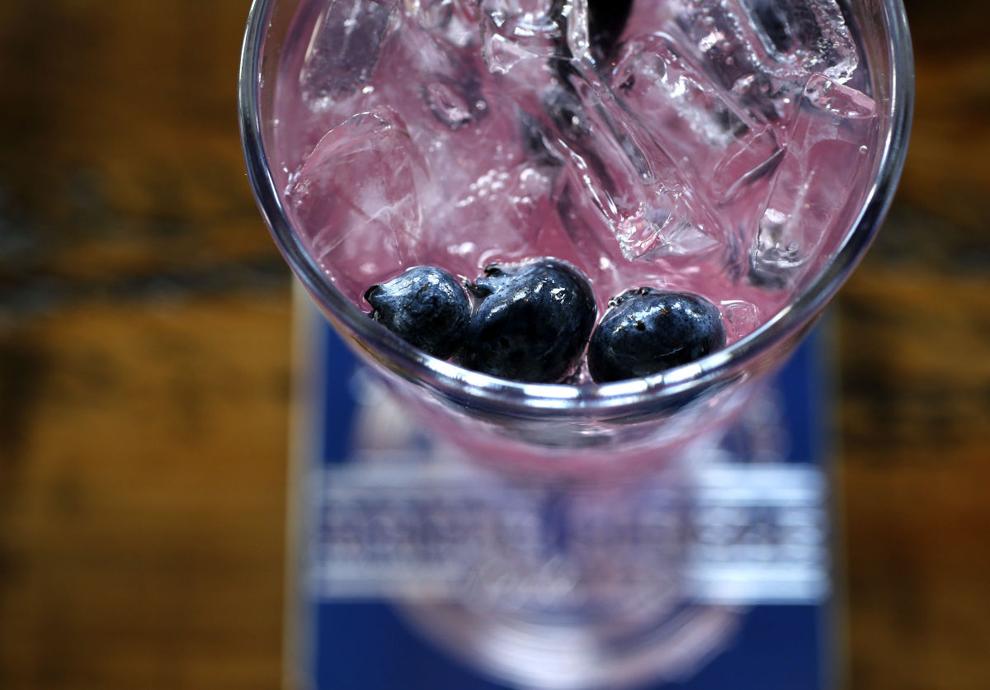 3 Tequilas Mexican Grill and Cantina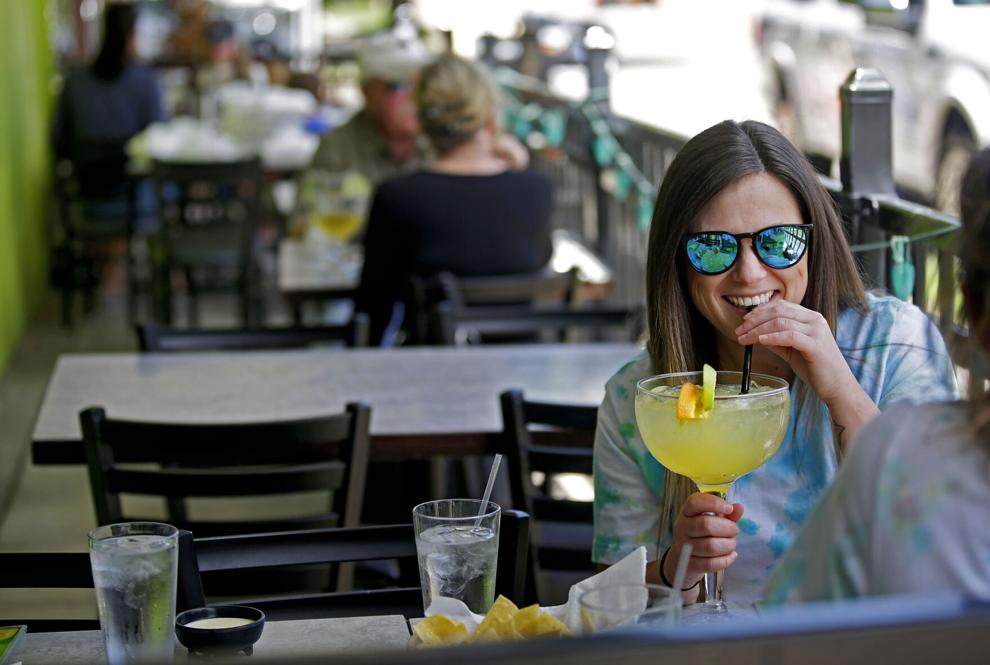 The Hunt Club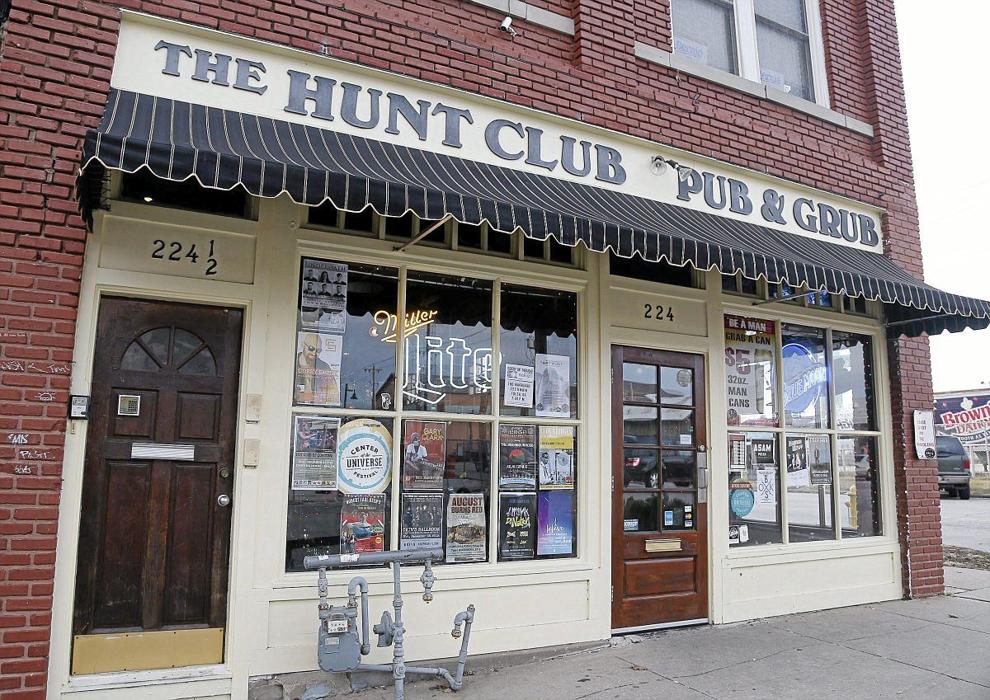 Empire Bar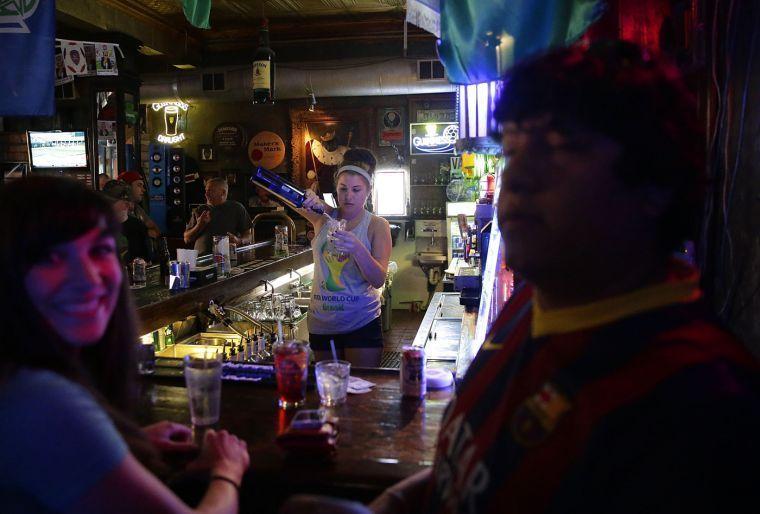 George's Pub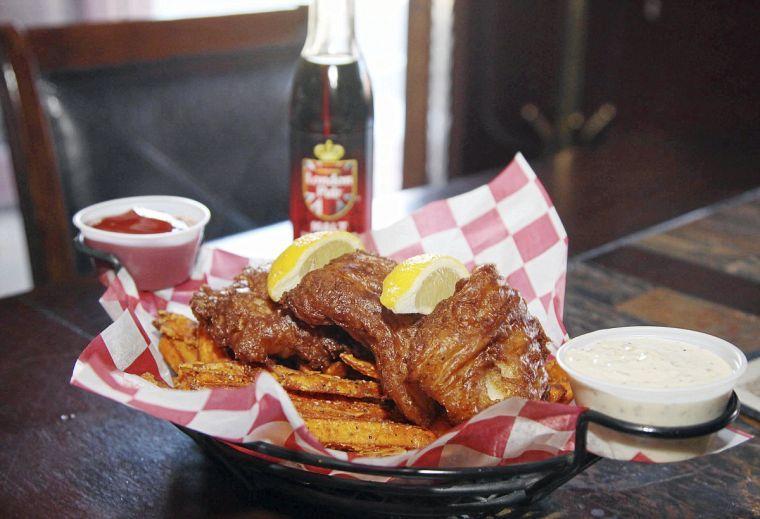 Saturn Room