National Hot Fudge Sundae Day falls on Saturday, July 25, this year, so be sure to celebrate big, with a batch of homemade hot fudge sauce and freshly whipped cream.
Or by stopping in to one of the area's favorite spots for ice cream. Or check out a new downtown cold treat spot that opened recently.
If an ice cream sundae is what you're craving to make at home, the essential first step (aside from stocking up on favorite ice cream flavors) is making some hot fudge.
Hot fudge sauce can be yours in a matter of minutes, which is also the amount of time it will take to finish off a batch.
In my opinion, this is the best chocolate treat there is. There's nothing better than scooping up the cooled goo in the bottom of a sundae glass laden with melted ice cream. Hot fudge is perfect in any season, warmed and poured over ice cream for a sundae, banana split, swirled milk shake or, frankly, just eaten straight from a spoon.
2 tablespoons unsalted butter
⅔ cup heavy or whipping cream
½ cup light corn syrup, golden syrup or honey
¼ cup packed dark brown sugar
¼ teaspoon fine sea salt or table salt
6 ounces semisweet or bittersweet chocolate, chopped, or 1 cup chocolate chips
½ teaspoon vanilla extract
1. Combine the butter, cream, sweeteners, cocoa and salt in a small saucepan over medium heat and bring to a simmer.
2. Simmer on low, stirring, for 3 to 5 more minutes after everything has melted, then remove from heat and stir in chopped chocolate or chocolate chips. Stir in vanilla.
3. Pour leftovers into a jar and refrigerate. Hot fudge sauce keeps chilled in the fridge at least a month and often two, although it's rare it lasts that long.
— Adapted from Smitten Kitchen
Freshly whipped cream is far better than that stuff out of a can. But as the cream splatters during whisking, it can be messy to make. In this cleaner method, the traditional whisk and bowl are ditched for a Mason jar, which is used like a cocktail shaker.
2 tablespoons confectioners sugar
1 teaspoon vanilla extract
1. Combine heavy cream, confectioners sugar and vanilla extract in a 1-quart glass jar. Screw the lid on the jar and freeze it for 15 minutes. This helps firm up the walls of the cream's butterfat cells, so they can trap and hold air bubbles.
2. Shake the jar vigorously until semisoft peaks form, 3 to 4 minutes. Refrigerate until ready to use.
'Sundae Sundays'
The sweets team at Antoinette Baking Co., owners Molly Martin and Andrea Mohn, recently opened a boutique ice cream shop around the block from the bakery. If you can wait until Sunday, Beatrice Ice Cream Co. will be hosting "Sundae Sundays." Stop in from 3-8 p.m. every Sunday for creative takes on ice cream sundaes and more. The shop offers classic, gluten-free and vegan options for $7.
11 E. Reconciliation Way,
The Antoinette: strawberry, Earl Grey, sweet corn sablé
Key Lime Pie: key lime, graham sablé, caramel
Happy Hour: peanut butter sablé, stout, pretzel
Versailles: Earl Grey sablé, lemon, chocolate
Chocolate Dreams (vegan): chocolate vegan sablé, cookies and cream, chocolate
Sundae of the month: Crispy Deluxe — rice crispy, brown butter ice cream, smoked waffle ice cream, smoked salt and caramel
Beatrice Ice Cream flavors include Salty Waffle, Roasted Strawberry Buttermilk, Summer Lemon and PB Pretzel, to name but a few.
Braum's for the win
Recently, I took an informal poll on Facebook, and the results were unanimous — Tulsans loves Braum's ice cream sundaes. Many had differing opinions on sundae suggestions. Some insisted on the Churro Sundae, while others pined for the Hot Fudge Brownie Sundae, among many others.
Whatever the case, Braum's has been the go-to for Tulsans craving delicious dairy products for decades.
It began back in 1933, when Henry H. Braum leased a converted house in Emporia, Kansas, to use as a small butter processing plant. Then in 1940, Braum expanded the business to include ice cream processing.
By 1975, the Braum's dairy herd, the largest dairy herd in Kansas, moved to Oklahoma. This "modern-day cattle drive" consisted of more than 900 cows traveling down the highway in a convoy of semitrucks to their new home at the Braum Farm in Tuttle, Oklahoma. Braum's corporate website offers a thorough historical timeline of the company.
Today, the Braum family owns and operates 280 stores throughout Oklahoma, Kansas, Texas, Missouri and Arkansas. All Braum's stores are within a 300-mile radius of the Braum's Processing Plant in Tuttle. Their fleet of delivery trucks are on the road seven days a week delivering fresh product to each store every other day.
And that's a good thing because Oklahomans love their Braum's ice cream and ice cream sundaes.
---
Take it to the lake: Delicious, make-ahead food perfect for the lake or a picnic
Take it to the lake: Delicious, make-ahead food perfect for the lake or a picnic
Fruity Breakfast Platter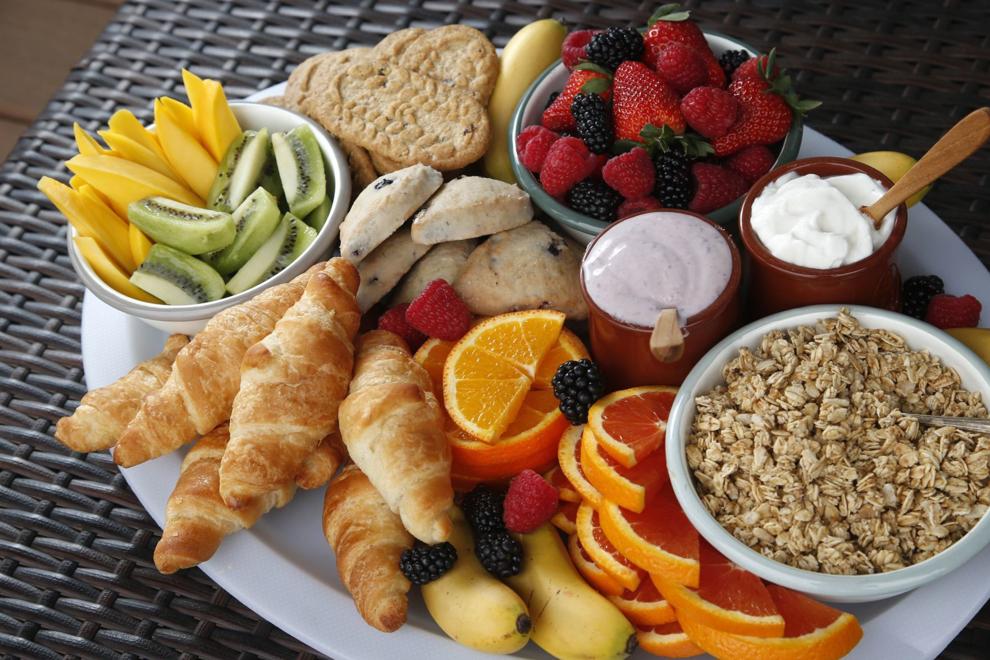 Packable Lemonade
Seven-Layer Greek Salad Dip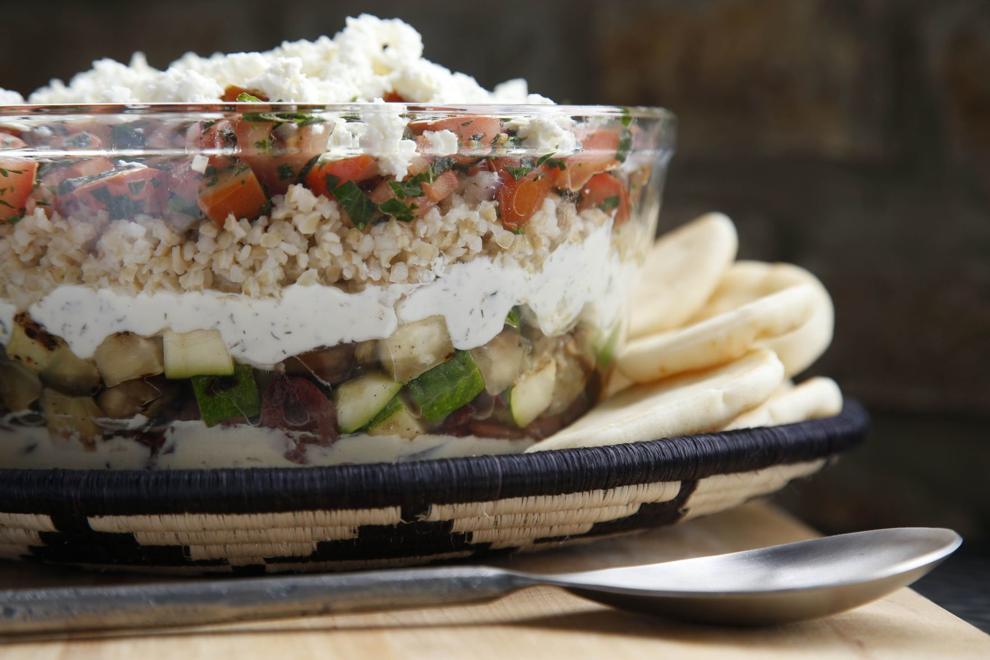 Ultimate BLT Sandwiches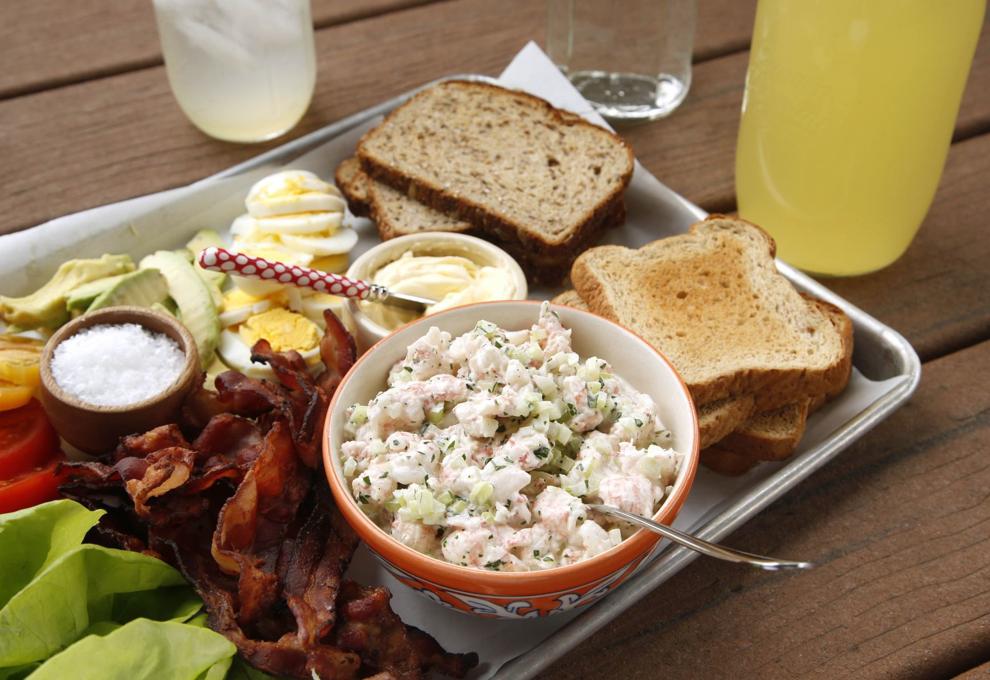 Pressed Italian Picnic Sandwiches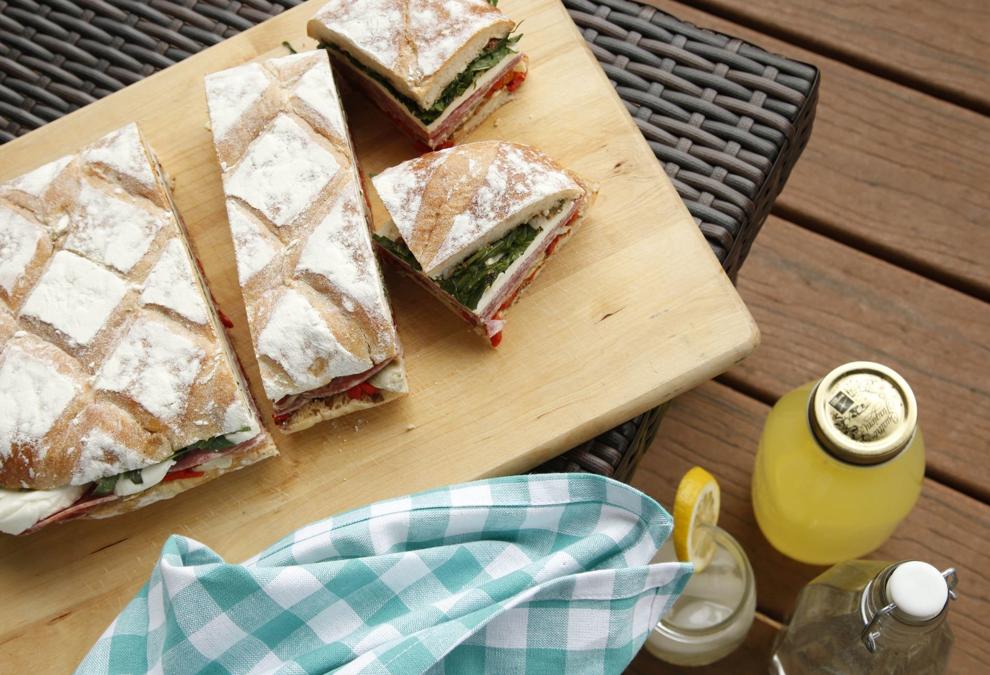 Orzo Pasta Salad in a Jar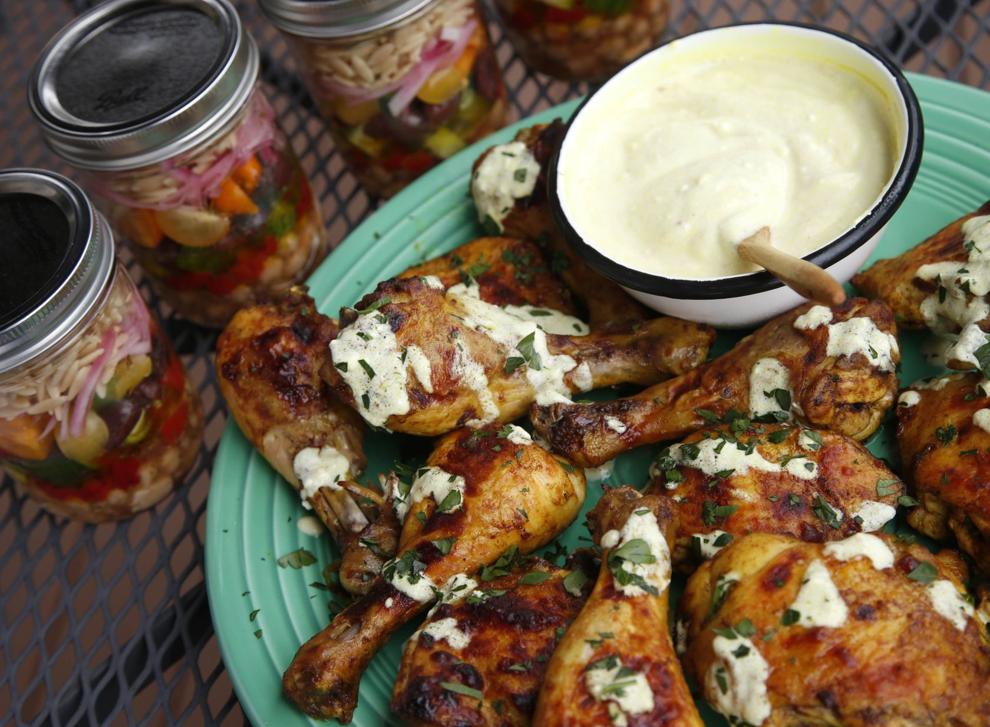 Persian Chicken with Spiced Yogurt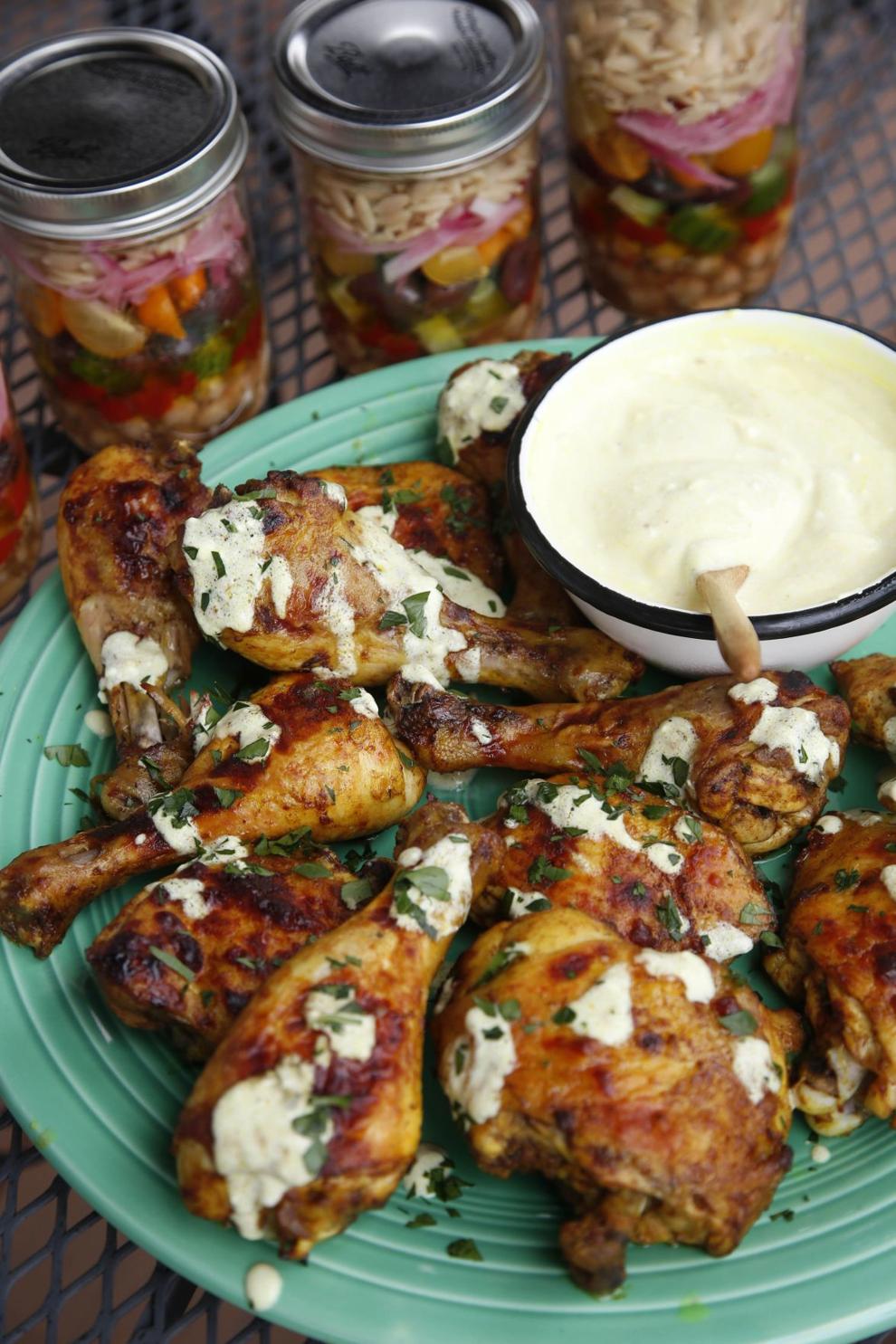 Black-and-Blue Berry Galettes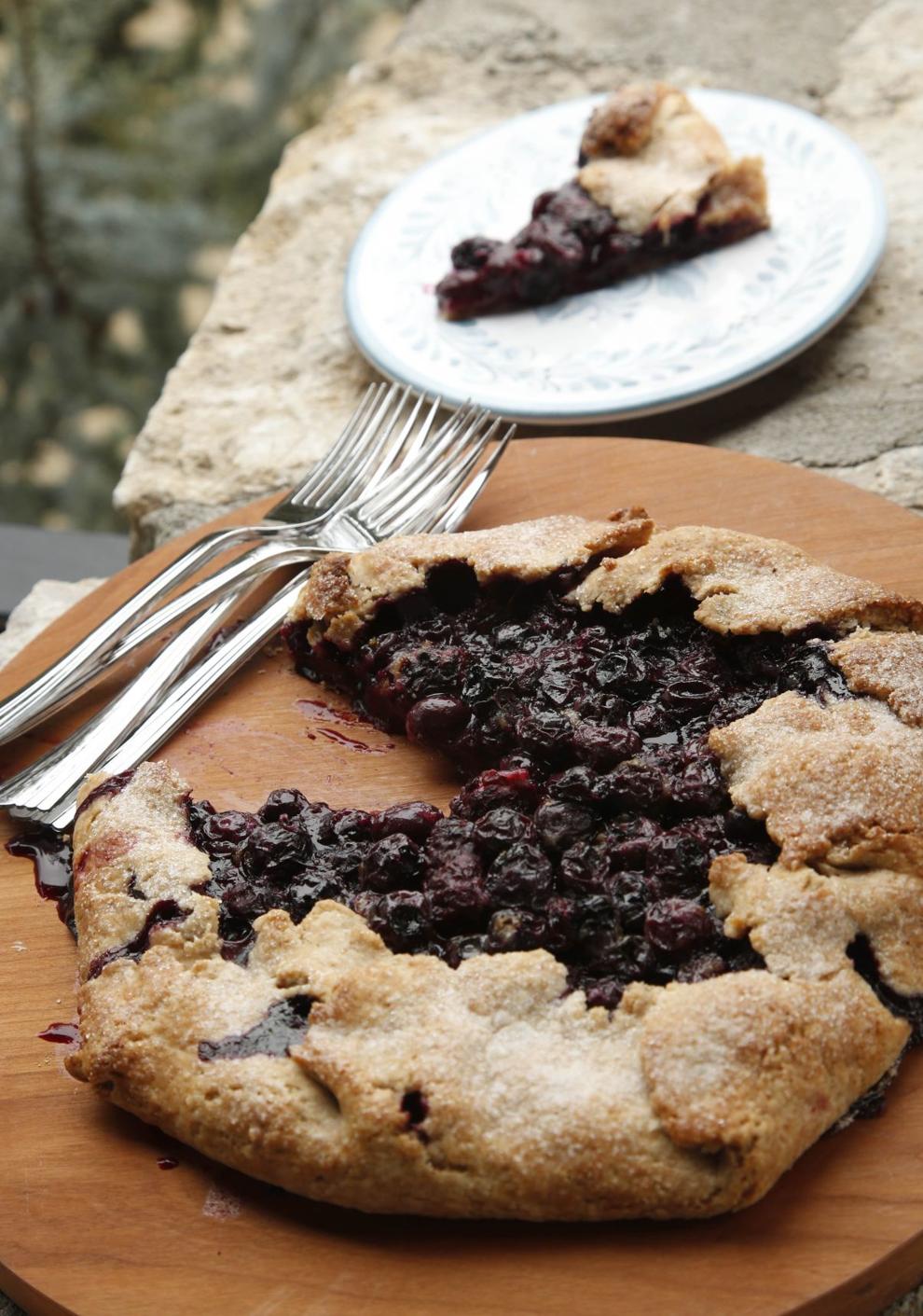 2020-04-04 twmpromop1