Maybe you're new to the idea of grilling with heat from smoke. Or maybe your smoker grill has been sitting with its fancy cover collecting dust since you got it, because you found out, like I did, it can be an expensive and challenging culinary art to master.
It's my second season with an offset smoker grill in the backyard. In a dozen or so smoking sessions, I've learned a lot that can help you not just get started but really fine-tune your grilling.
What can you do wrong? Plenty. Start with fuel. Charcoal mostly comes in those cumbersome plastic-wrapped two-packs for a reason: We tend to waste a lot more fuel than is necessary to get the heat we need. Experiment with preheating your grill by measuring out the briquettes you turn to coal before you load up your grill chamber or firebox.
For my offset grill, filling even half the firebox chamber with hot coals can get the temperature from 100 to over 375 in almost no time. That's not ideal for smoking, which on most grills works much better at temperatures closer to 250. It takes only half a charcoal chimney to have enough coals to preheat my grill to about 200.
One of the toughest parts of grilling is keeping coals at the ready so your smoker is always at the temperature you want. Another thing newbies can do wrong: Adding still-black hot charcoal and raw wood splits or chips to the fuel chamber. Yes, you're smoking the meat, but the focus should be on creating as clean a heat as possible. Wood makes better fuel after soaked and blackened, like how charcoal should be turning gray, or else the meat will taste only of smoke. Some diehard smoked-meat fans might say "I'm in!" but trust me, I've learned the hard way. No one wants their fridge (there are almost always leftovers) or kitchen to stink of smoke for a week.
Those grilling novices who push the fuel chamber too hard might have a crisis moment: what to do when the meat is only halfway cooked but your refueling brought the temperature way too high. Been there. It's a struggle. I've learned to keep a cooler of ice nearby for the water pan that almost always accompanies the meat inside my grill. Want to get really fancy? Add frozen apple juice concentrate to the water pan to make tastier steam. If your grill is still too hot, try to reduce the air flow to the fuel or, as a last-ditch effort, you can try to carefully remove fuel one piece at a time from the firebox and put it back into a chimney.
Once you get the grill to a nice, constant temperature, then it's time to think about meat placement. Just like on a regular grill, smokers will have some spots that just cook faster. For my offset model, the front of the grill just never stays as hot as the back. You may want to move your racks around during the smoke or try to keep the thinnest cuts away from the hottest spots of the grill.
Last but not least, remember no two meats and grills are equal! If a recipe says to plan for a 10-hour cook on the smoker, just know that your experience could be anywhere from seven to 14 hours. For those who plan on entertaining, smoker grills can cause a lot of stress if the meal is at a preset time. Ask my parents, who gamefully ate a brisket dinner around bedtime during an overly-long June visit. Remember to plan for time to preheat, time to get the meat to temperature and render fat, and time to rest before slicing or serving. It's worth the wait.
Recipe: Smoked country-style pork ribs
The size and marbling of these make it a perfect meat for beginners on the smoker grill. Try to find the more-red-than-pink ribs that are all a similar size, on the heftier side works best, with or without bones. Trim any fat caps that are thicker than a quarter inch; they won't render well on this relatively short smoke.
Let the ribs sit out of the fridge a bit while you preheat your grill. Add a water pan to the smoker to keep the temperature more consistent and help keep the meat from drying out. When the grill hits about 200 degrees, start giving the ribs a good dose of your preferred spice rub. At 225, put the ribs directly on the grill or use grill pads to avoid indentations in the meat. Every half hour or so for the first couple of hours of cooking, spray the ribs with apple juice to keep the outside from drying too much.
Once the ribs get to 150-160 degrees, be ready for them to get stubborn about hitting the desired temperature for tenderness and fat rendering: 180-190 degrees. Do not be tempted to raise the temperature on the grill over 250 degrees to get there. If you are pressed for time, you can foil the ribs or wrap them in peach paper (the uncoated, unbleached product butchers use) and keep the grill at 225-250 for the rest of the cook.
If you're all about the bark, put the ribs back on the grill uncovered when they hit 180 degrees; pull them off around 190 and let them rest uncovered to keep a nice crust. If you prefer to serve them softer, pulled-pork style, try braising the ribs. Cover them in barbecue sauce or baked beans and cook covered in a foil pan for the last 20 degrees of the cook.
---
The Men Who Would Be Scene: Episode 20
Gallery: Memorabilia bound for Tulsa's OKPOP Museum
Superman cel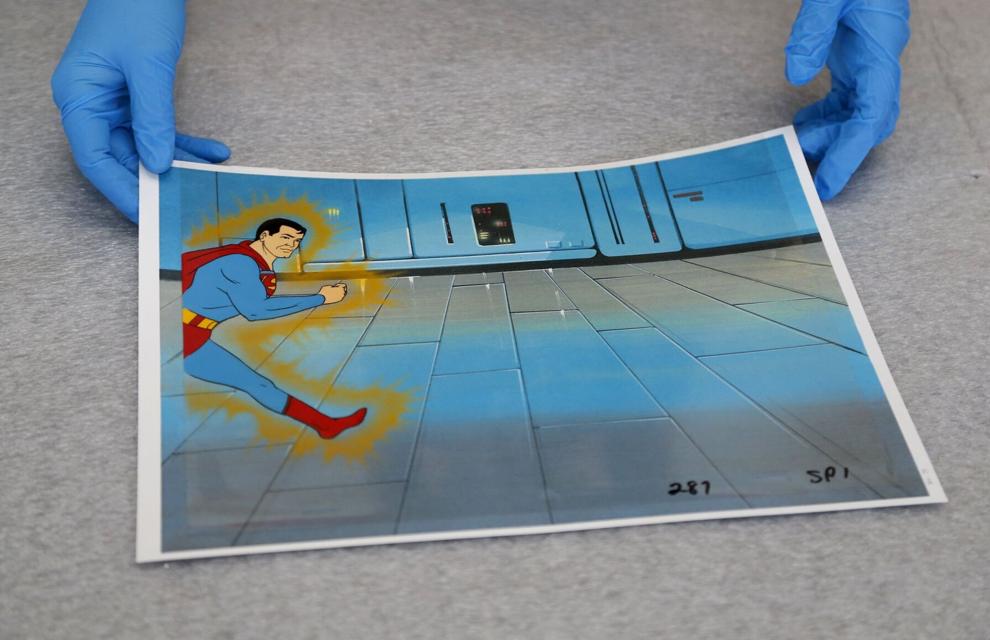 Donald Duck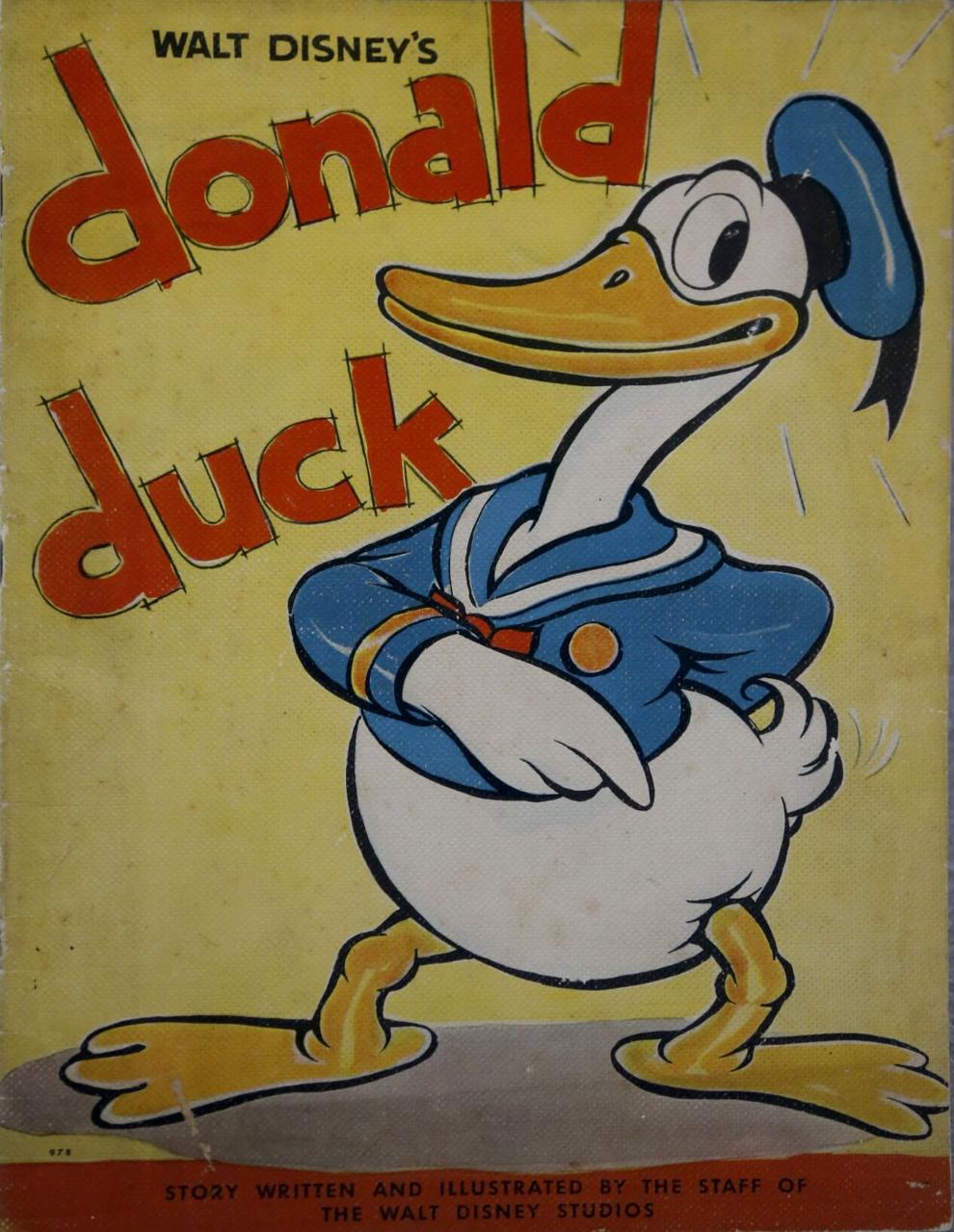 Ernie Fields poster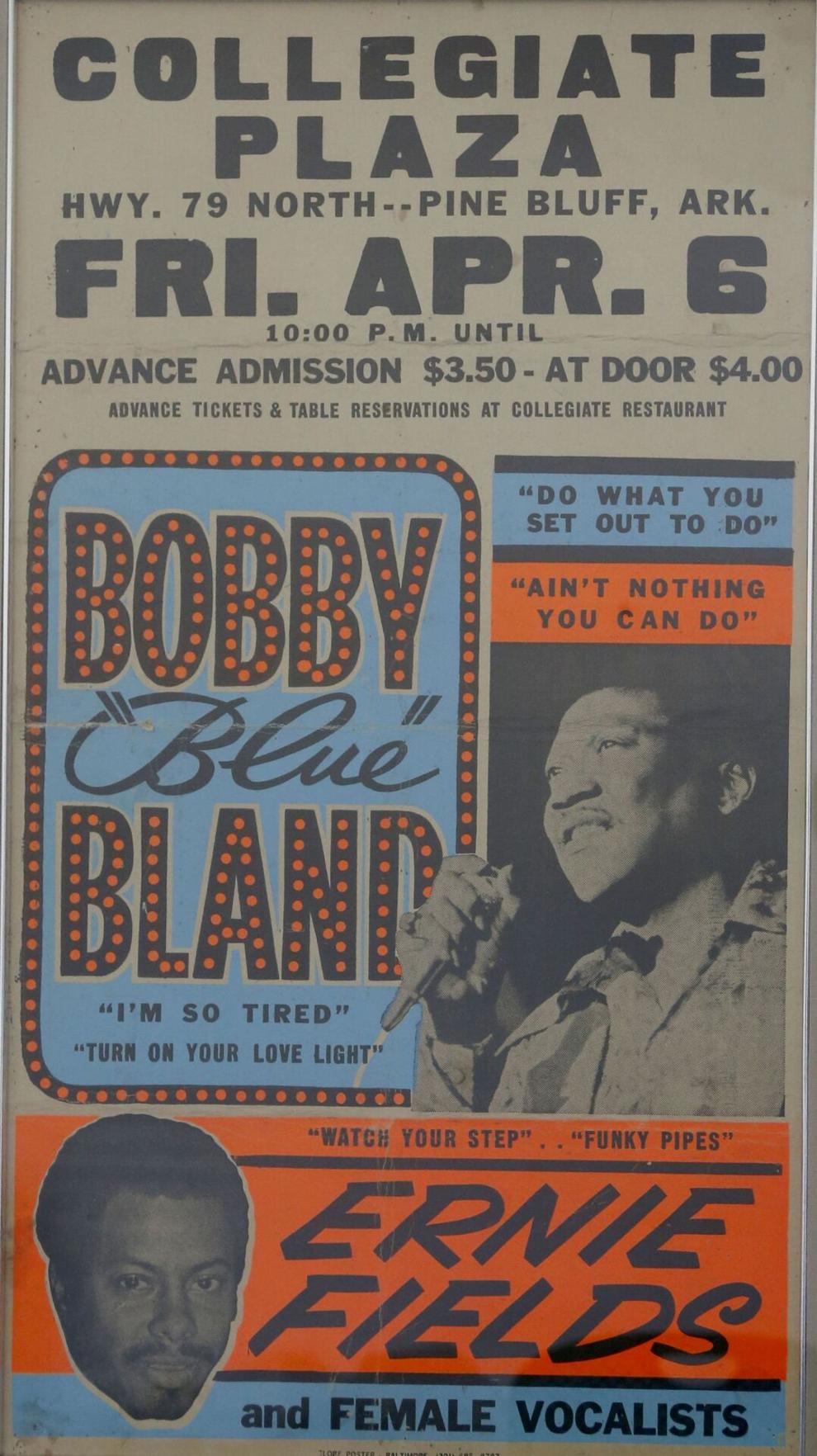 Tom Mix toy horse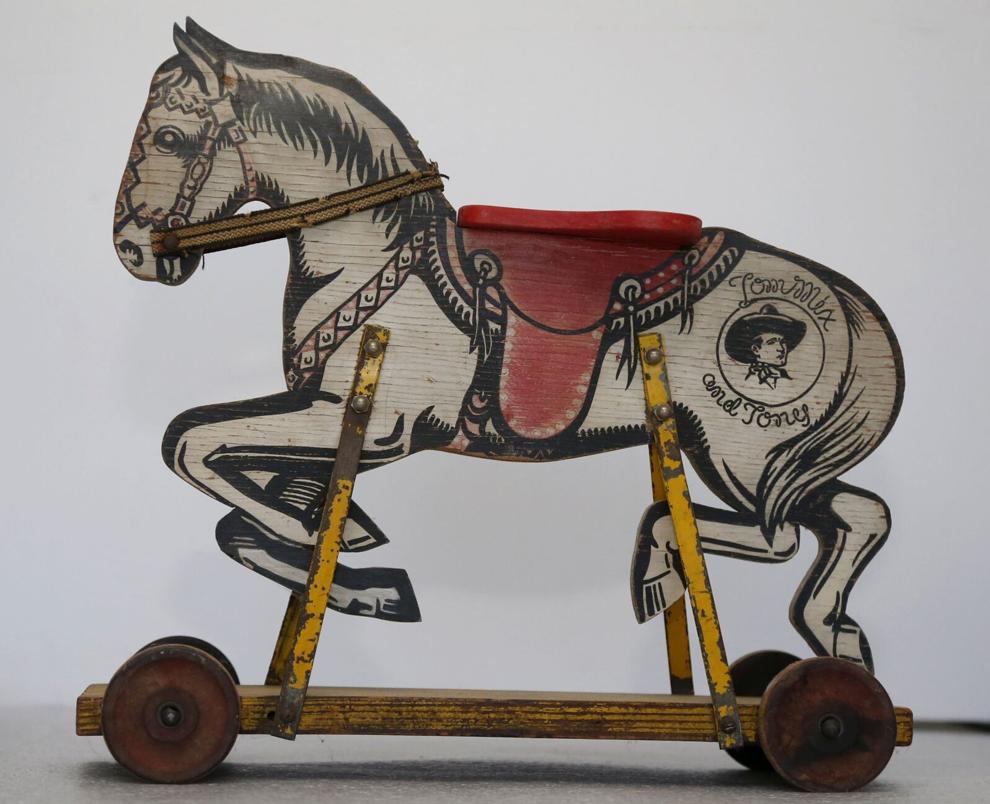 Leon Russell case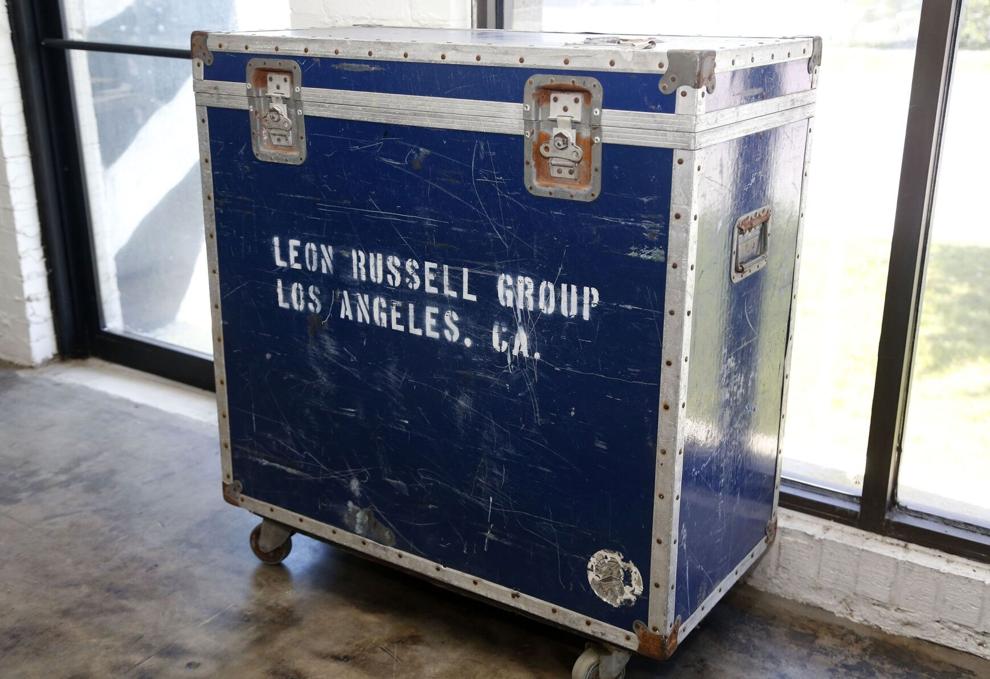 Jamie Oldaker Eric Clapton tour jacket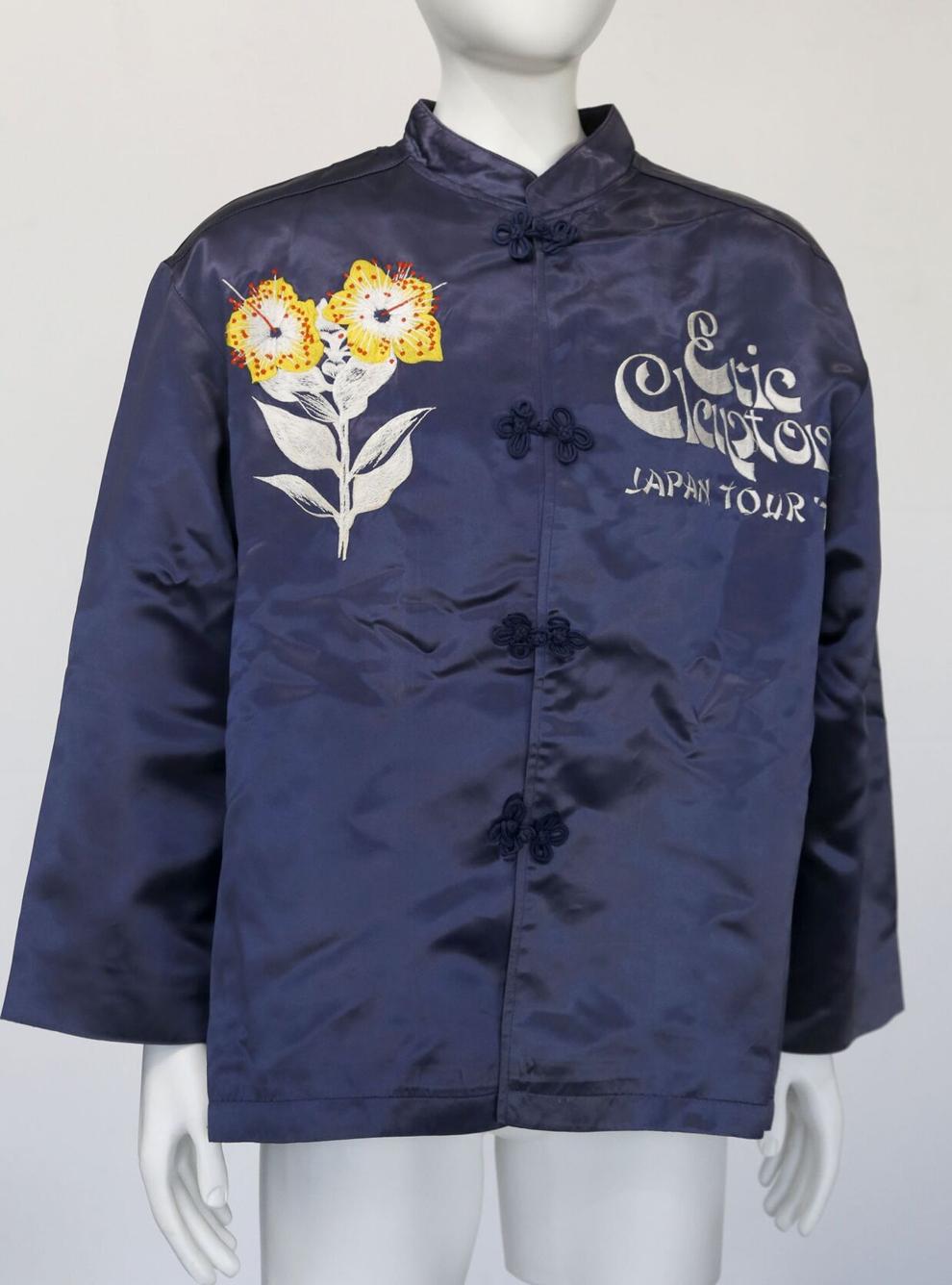 Bob Wills statuette
Drum kit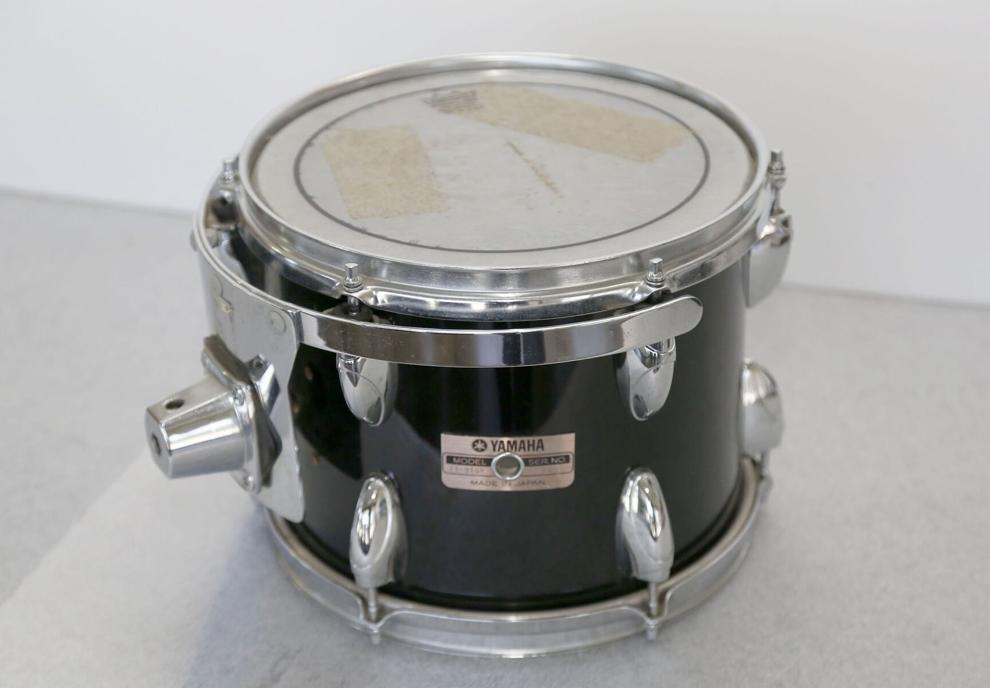 Luke Cage comic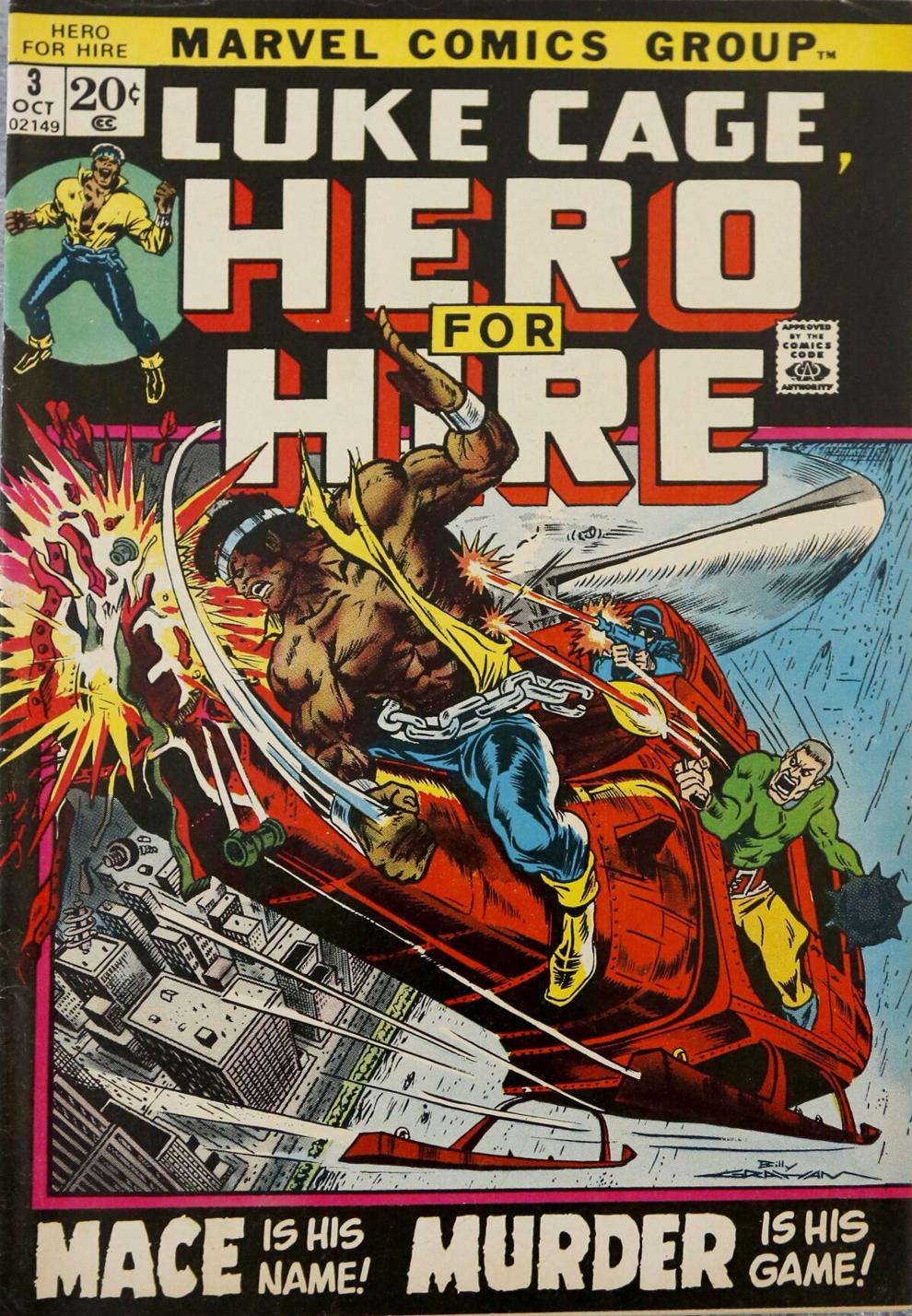 Luke Cage hoodie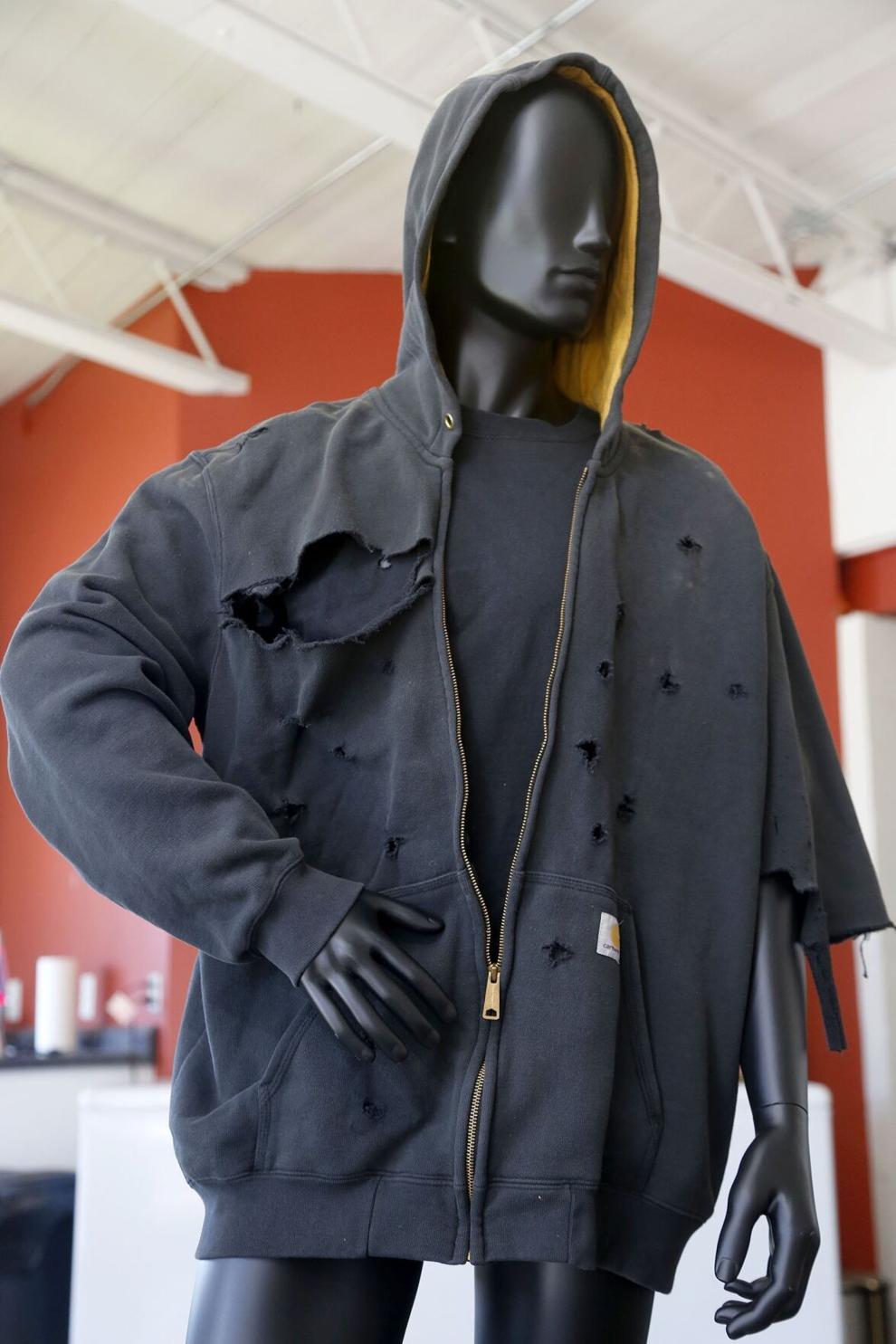 Alfre Woodard apparel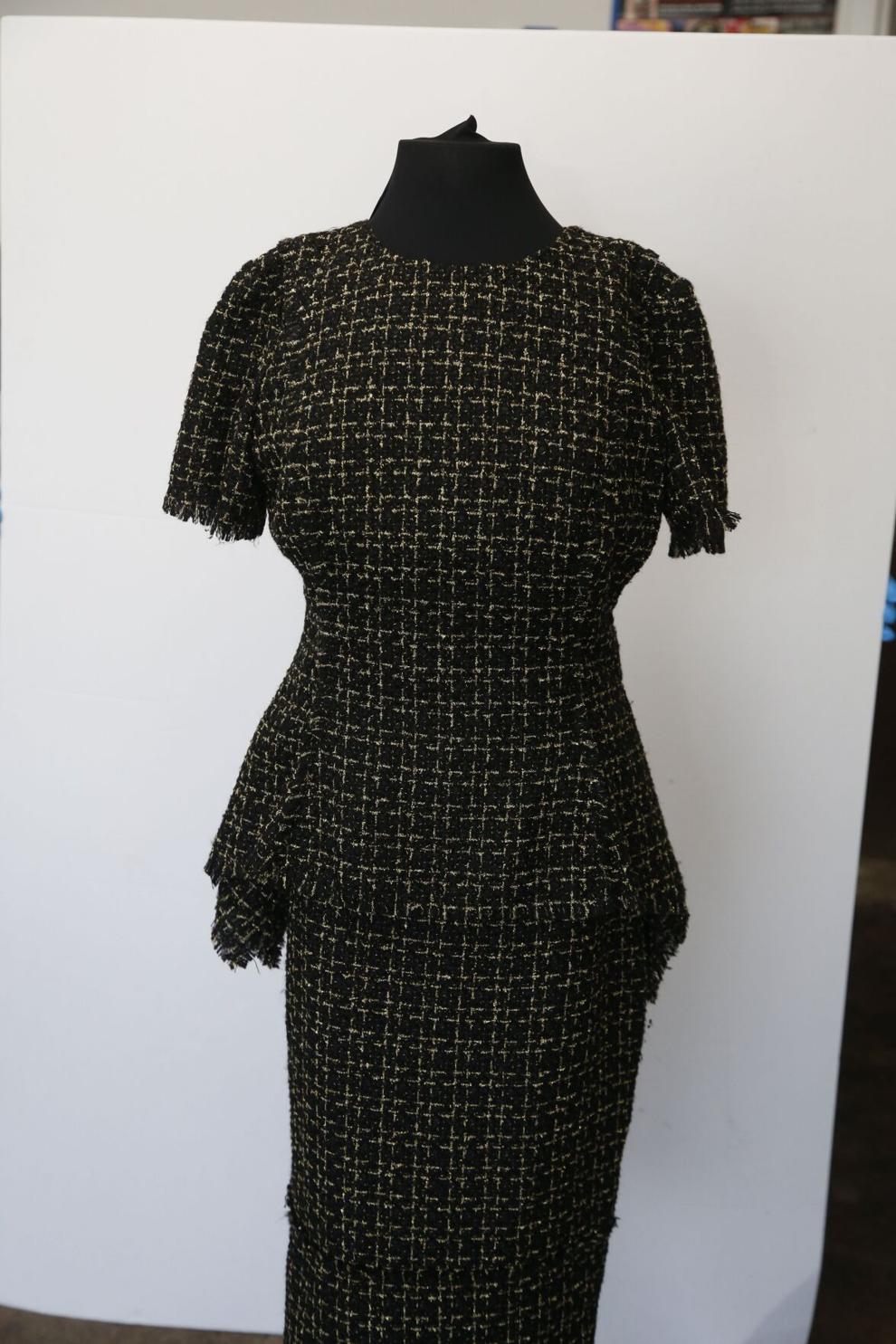 Russell Myers Broom Hilda

Jesse Ed Davis guitar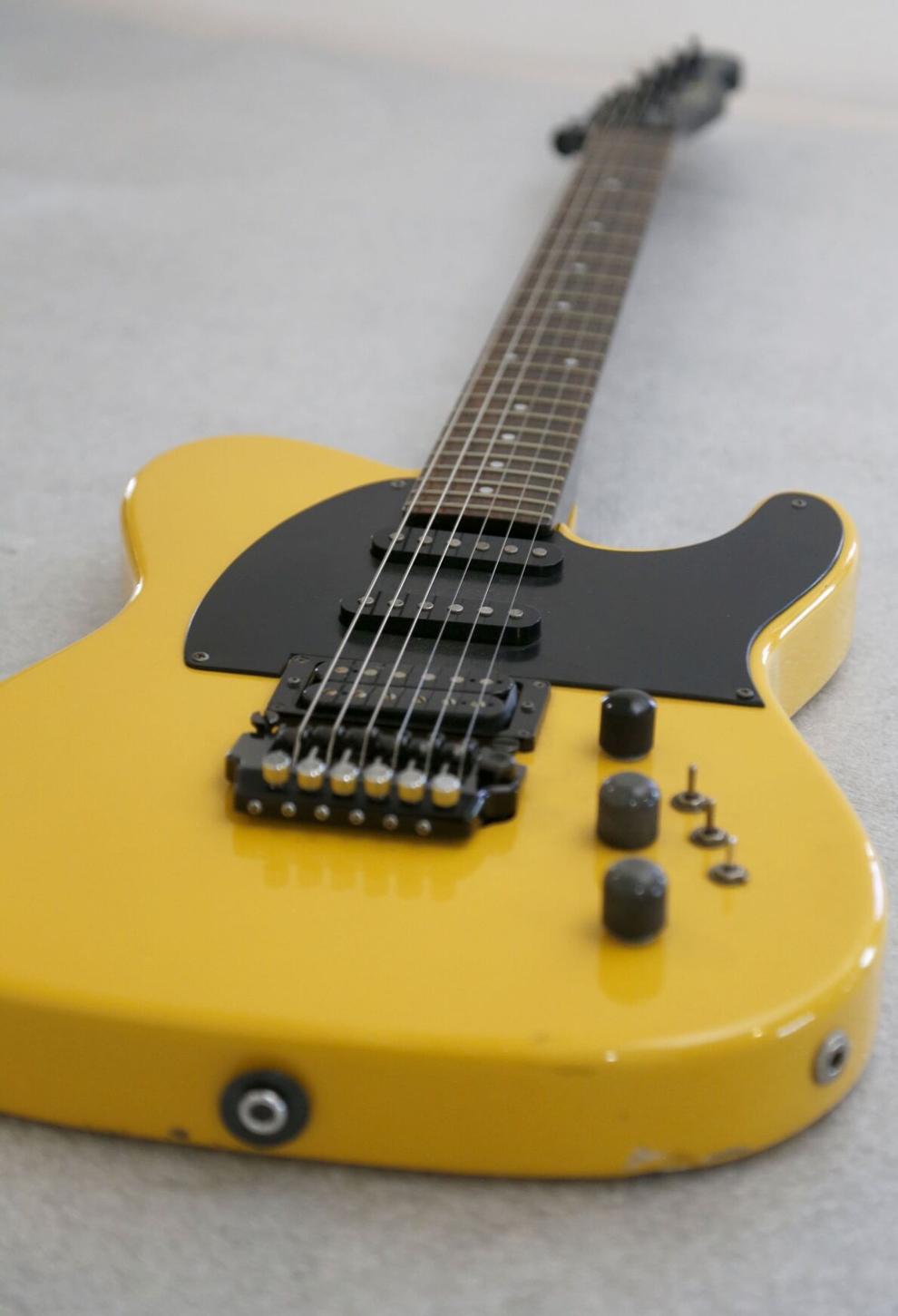 $3 for 3 months