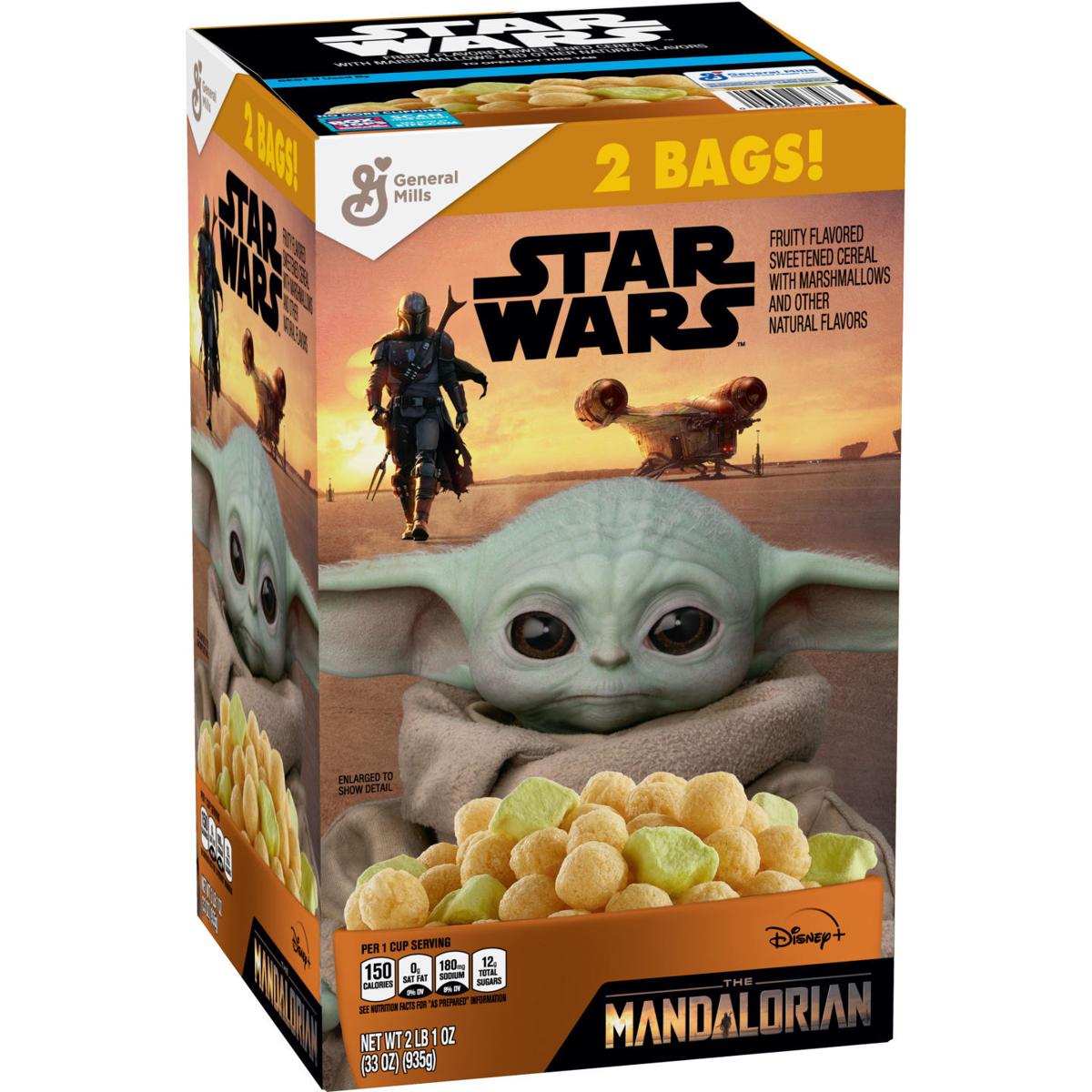 How does "Star Wars" taste? Grab a bowl and find out.
A cereal inspired by the series "The Mandalorian" is coming to Sam's Club.
On Star Wars Day, the annual fan holiday celebrated on May 4, General Mills teased a breakfast cereal that honored the Child, a beloved character from "The Mandalorian." Now, the cereal is coming to Sam's Club for a limited time.
According to a news release, the cereal is packed with "sweetened corn puffs and a bounty of fun, with marshmallow pieces shaped like the Child to deliver a breakfast that can be enjoyed in your own galaxy."
The cereal will be available at all Sam's Club locations beginning in late-July before it becomes available at Walmart stores in a single pack in mid-August. Sam's Club will carry a box with two bags of the cereal for $5.98.
---
– Jimmie Tramel,
Tulsa World