At this point of the coronavirus pandemic, some people are confident going to restaurants and dining in, while others are still on the fence, perhaps taking out food from their favorite spots now and then.
Several local chefs offer delicious gourmet fare from non-brick-and-mortar venues. Food trucks, catering kitchens, pop-up locations and delivery or take-out-only options have become more popular as restaurants, caterers and food trucks pivot their business models to adapt to whatever the current dining trends are predicting. Right now, it's anyone's guess, so the decision on whether to eat out or in is still a personal one.
In a great show of creativity, and cooking technique, these take-out-only options offer incredibly delicious food to take away and serve in the comfort of your own home.
Bohemia: Moveable Feast Caterers
3309 S. Harvard Ave., 918-688-291
Teri Fermo (who you may remember from Saturday mornings at the Tulsa Farmer's Market) cooks nonstop in her tiny kitchen just off of Harvard Avenue in midtown to offer "Curbside Picky Uppy" every Friday and Saturday. One look at the videos she posts on Facebook, and you'll be running to order. Fermo is a big supporter of local farms and producers, and her food is the better for it.
Grab portions of her mac-n-cheese made with Swan Bros. Dairy's cream, "and their extra sharp cheddar, Parmesan, Jarlsberg, Gouda and Havarti because I want you to be happy," Fermo says.
To order: Visit Bohemia: Moveable Feast's Facebook page and click on "Events." Choose the day you wish to order and send Fermo a message through Facebook Messenger. Order by Wednesday for weekend pickup from 4-7 p.m. Friday and noon to 4 p.m. Saturday.
The Bachelor's Table
Josh Baker has recovered but spent quite a bit of time away from his business after receiving a head injury in March 2019 when a generator fell out of the back of his truck. He's back in full swing, often with his favorite sous chef, son Caleb, in tow. The Bachelor's Table offers weekend dinner and Sunday brunch for take-out.
The Bachelor's Table menu changes every weekend. Baker will announce the menu to the Bachelor's Table Supper Club Facebook group prior to announcing publicly, so be sure to join the group to get the first glance of the delicious offerings. Recent menus have included buttermilk fried chicken, prime rib-eye, blackened chicken alfredo and chicken souvlaki skewers with stuffed tomatoes and couscous.
"For everyone's safety, we have implemented many extra sanitation measures," Baker said. "Masks and gloves are always worn in the kitchen and throughout delivery."
Order via Facebook Messenger or through email. Pick up orders at the Sun Building, 907 S. Detroit Ave. Pull up to the double doors on Detroit and call 918-630-0094. Somebody will bring your order to your car.
Pick-up time is 5-5:30 p.m. Friday-Saturday and 11:30 a.m. to 12:30 p.m. Sunday. Cash and credit cards are accepted. Venmo and CashApp: @bachelortable.
The Meat and Cheese Show
American Solera: 1702 E. Sixth St., 918-949-4318
During the height of the pandemic, Joel Bein and Amanda Simcoe were selling loads of lasagnas, lamb and brisket tacos from their temporary kitchen at The Bond while waiting on construction to finish on their new brick-and-mortar shop, The Meat and Cheese Show. Construction is still happening so the duo has started two trendy pop-ups at American Solera brewery.
Pop in for Taco Tuesday on the first and third Tuesday of every month from 5 p.m. until they sell out. Grab tacos and a favorite six-pack from the brewery and take them home or enjoy at American Solera's spacious seating areas, both inside and out. Simcoe loves to include local cheeses from Emre Natural Foods, and Bein is one of the best chefs in town when meat is involved.
Past taco options have included pork and peaches with chiles, roasted leg of lamb with watermelon pico de gallo, and grilled Emre hellim cheese with adobo spices, onion and cilantro. Sunday-Funday Brunch is available once a month and will be ticketed events Oct. 11 and Nov. 15; fun little five-course plated meals with two seatings on each date. Check The Meat and Cheese Show's Facebook page for tickets and menus.
Ghost Dragon Express
608 E. Third St., 918-584-6050
The McNellie's Group recently opened Ghost Dragon Express, specializing in old-school Chinese take-out and delivery only. The "ghost" kitchen, referring to a restaurant operating without a storefront or dining room, launched last week and operates out of The Bond Event Center, The McNellie's Group's event/commissary kitchen.
"Due to COVID, the catering kitchen in our Bond Event Center has a lot of excess capacity," said Jim O'Connor, operations manager of McNellie's Group. "We decided to take advantage of the capacity by creating a ghost kitchen."
Ben Alexander, the group's vice president of culinary operations, developed the menu as an homage to Chinese food take-out in the past, served (and probably eaten) out of the classic take-out containers.
"Asian cooking is in my blood and soul," Alexander said. "I love eating it, I love cooking it, and I love sharing it with other people. We just wanted a really good, flavorful Chinese take-out option downtown."
The menu includes dishes such as crab Rangoon, wonton soup, lo mein and kung pao, as well as new specialties, such as duck fat fried rice, mapo tofu and Hong Kong roasted duck. Judging by the social media attention this spot is getting, "Dragon dumps," as Alexander refers to the spicy pork dumplings, will be around for good.
Customers have three ways to order. Call in, visit the website or go through DoorDash. A parking lot is available on the west side of the building for pick-up.
Red Thistle Catering Co.
1345 S. Harvard Ave., 918-728-0168
Eight words on the home page of Hope Egan's farm-to-table catering company describe Red Thistle to a "T": "thoughtful ingredients, locally sourced, big flavor, and beautiful food."
Egan's weekly menus are crafted and inspired by the seasonal bounty that has been grown and raised by local farmers and ranchers. Her menus include sources such as Ward Family Farms, J&M Farms, Swan's Dairy, Livesay Orchards, and Red Thistle Collective and Egan's own farm.
If you're just learning about Red Thistle and Egan, you missed out on this week's fall-inspired menu of braised short ribs, pulled pork with salsa verde and cheese grits, white chicken chili and roasted squash bisque.
"One little hint of fall and a rainy day is all it takes for me to start dreaming about short ribs and chili and soup for days," Egan said.
Look to Red Thistle's website for weekly offerings, as well as a link to sign up for Egan's upcoming farm dinners, six dinners on her farm in Stroud featuring food duets with local chefs Joel Bein and Nico Albert, as well as local musicians.
Mother Road Market
Can't decide what to grab for dinner? Stop by Mother Road Market, and everyone can order from their favorite merchant — a full listing is available on the website. Inside dining is still closed, but the enormous, covered back patio is open and shaded, and with fall temps rolling in, it is the perfect place to settle in for dinner.
Choose from any of the permanent vendors (& Tacos, Radish, Bodhi's Bowl, Big Dipper Creamery, Chicken and the Wolf, Howdy Burger, Mr. Nice Guys, Umami Fries, Andolini's Sliced, Akira Sushi and Ramen, Metropolis and OK Cookie Momster) or take advantage of the pop-ups that appear regularly out of Kitchen 66.
This weekend, local chef Tiffani Tisdale-Braxton will offer her popular soul food specialties (she sold out during her last pop-up). Pick up orders of her famous fried chicken and waffles, shrimp and grits, and banana pudding, in addition to several other items.
Starting this weekend, Mother Road Market has three new services to help you get your food:
Food runner: No more calling the merchants to get your food. Mother Road has staff who will handle all the logistics of getting your order together and delivering it to your car.
Super order: A new system that allows you to order from multiple merchants all in one spot. You can also order beer and wine from the WEL bar.
The WEL Bar: Ordering drinks is back on the patio: 4-8 p.m. Tuesday-Friday and 11 a.m. to 8 p.m. Saturday-Sunday. Or you can order drinks to take home with your order.
---
Craving your fair food fix? Get a taste of the fair at these places around Tulsa
Fried favorites and more: Get a taste of the fair at these places around Tulsa
Route 66 Fry Bread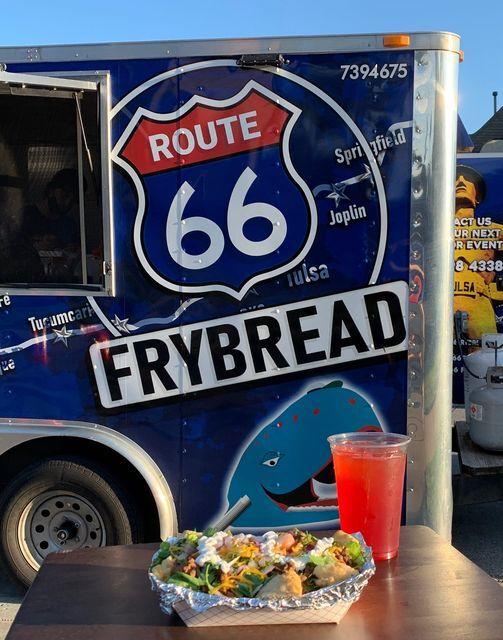 Dope Soul Catering & Food Truck: Loaded Reese's Funnel Cake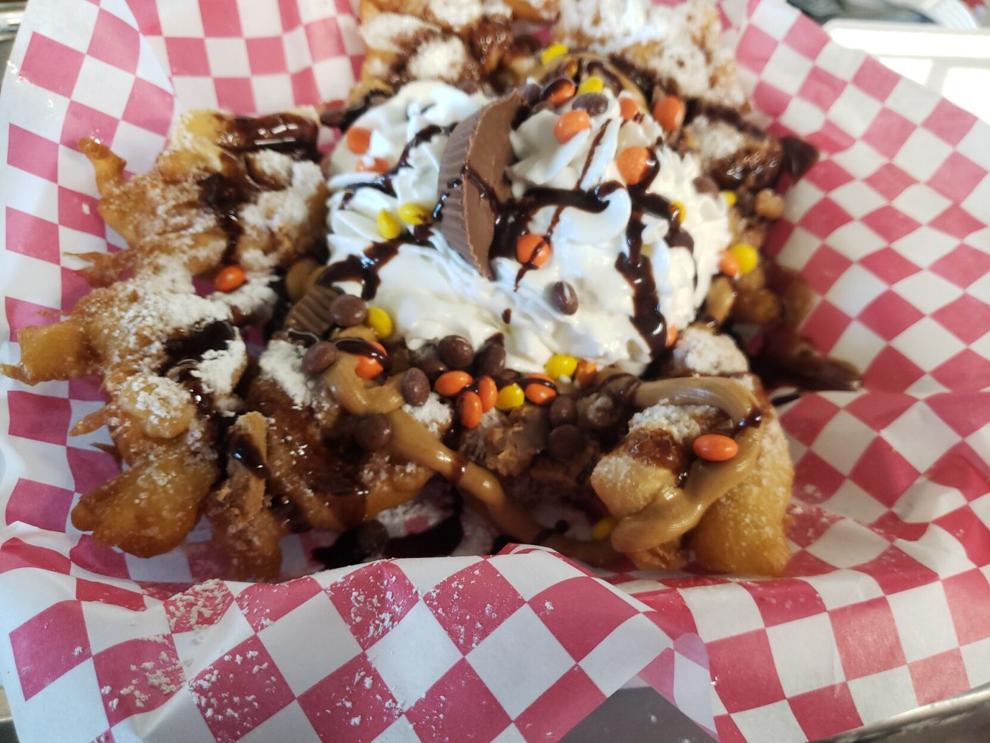 Dope Soul Catering & Food Truck: Fried Oreos
Dope Soul Catering & Food Truck: Strawberry Mini Beignet Donuts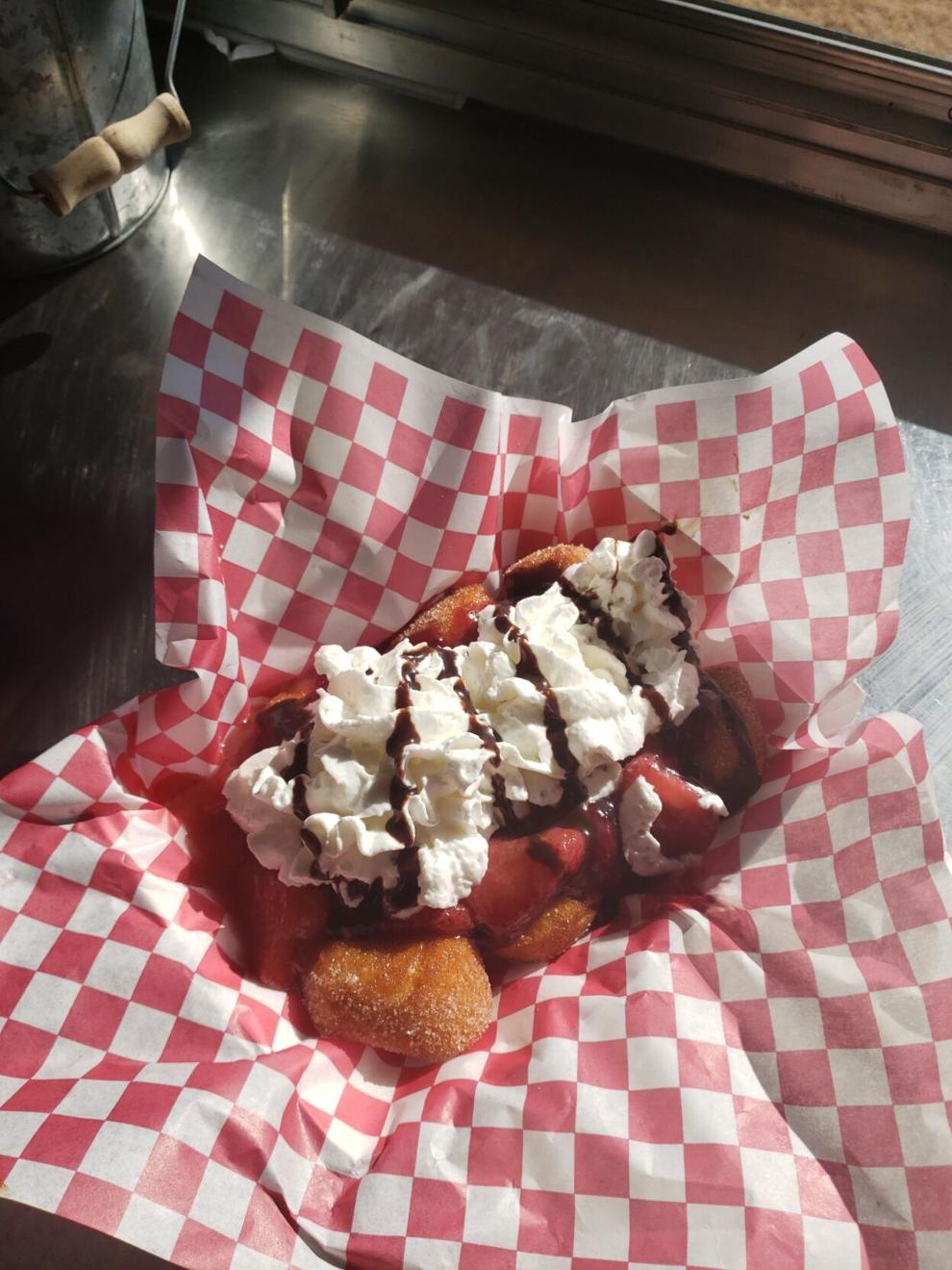 Dope Soul Catering & Food Truck: Tiger's Blood Marshmallow Gummy Volcano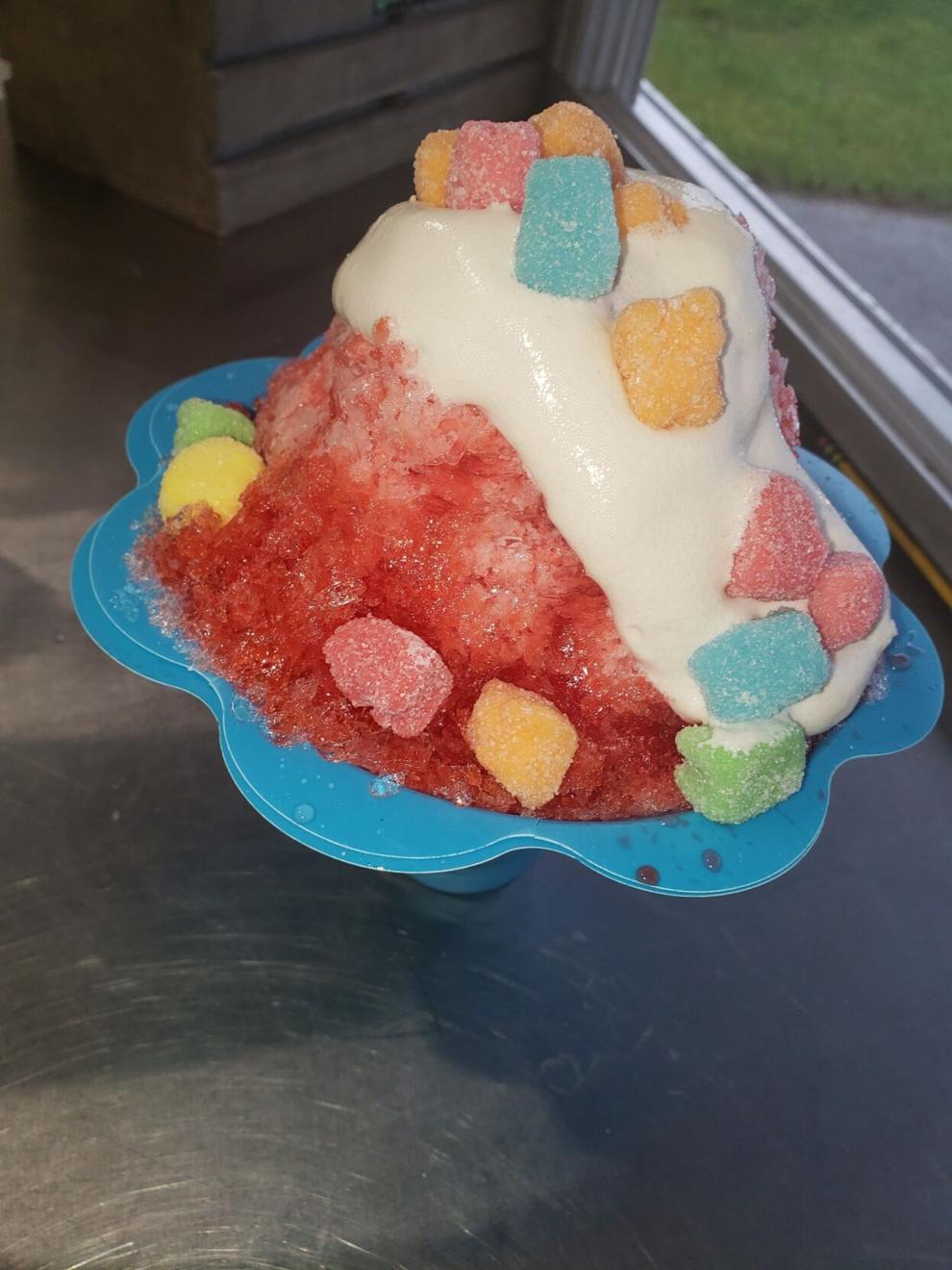 Dope Soul Catering & Food Truck: Spicy Mango Burst Shaved Ice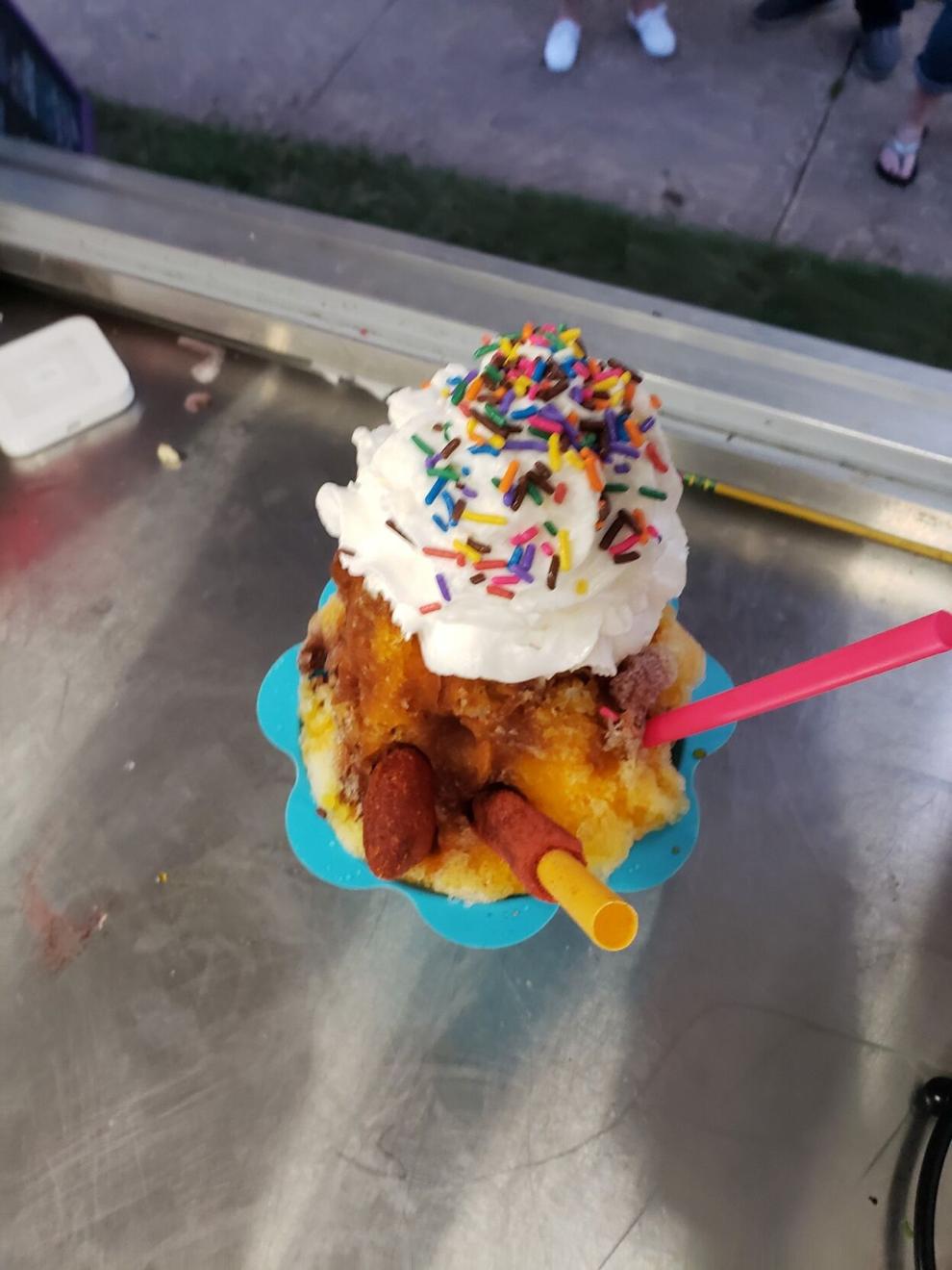 Iguana Island Treats: Pineapple Whip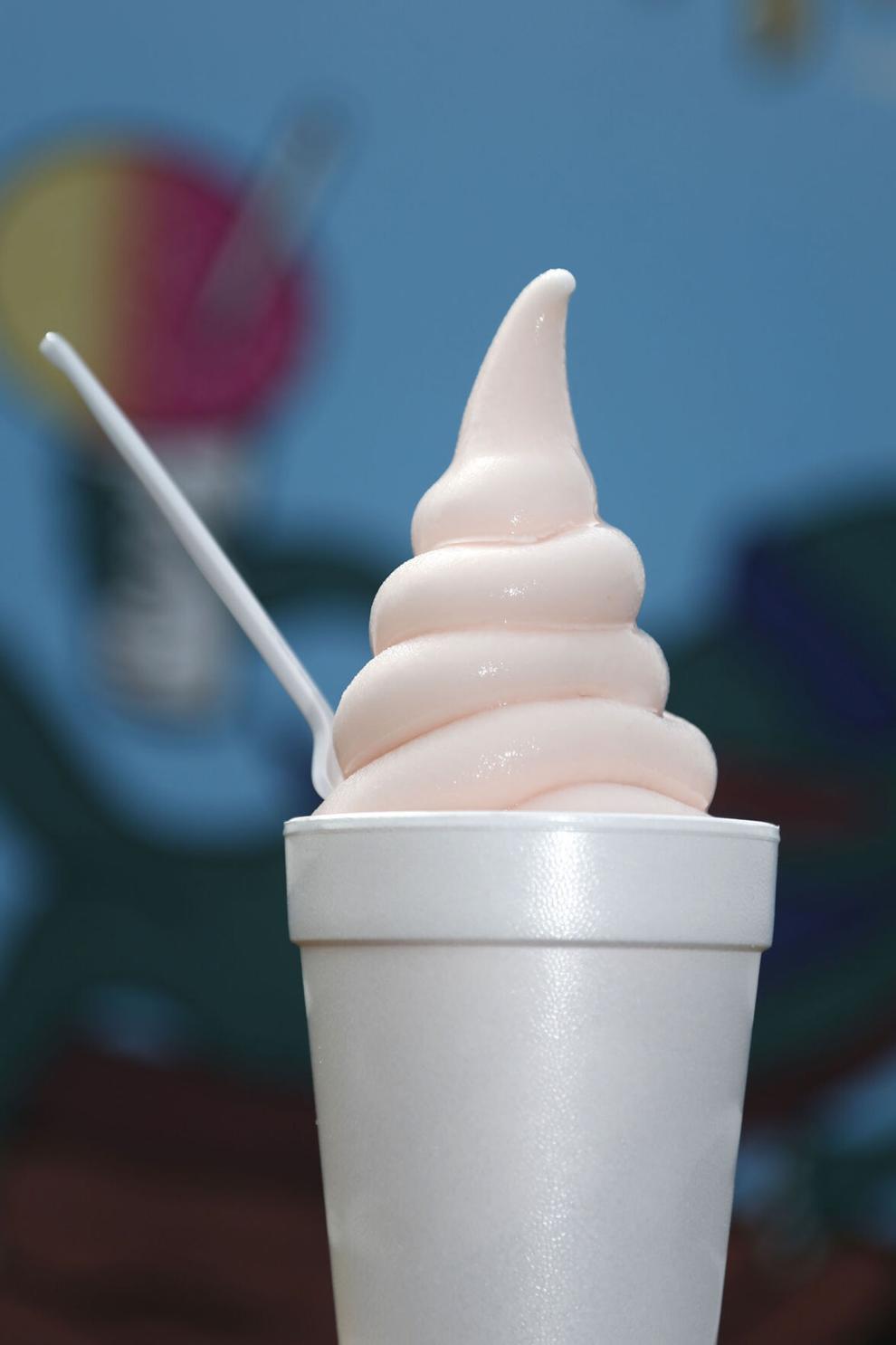 Iguana Island Treats: Pineapple Whip
Taylor Made: Turkey Legs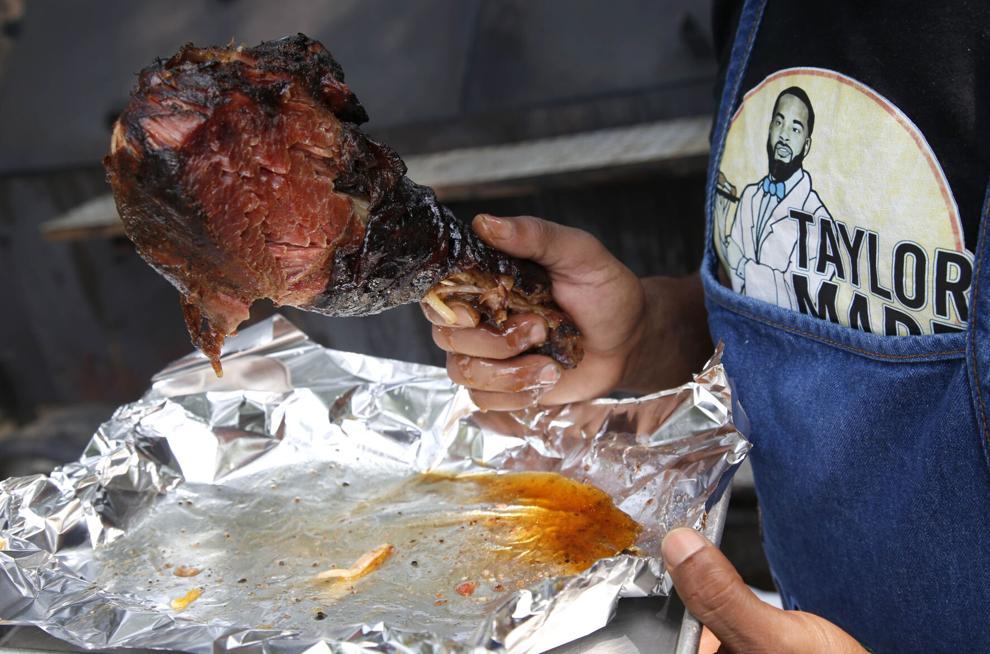 Waffle That! Cookie Butter Waffle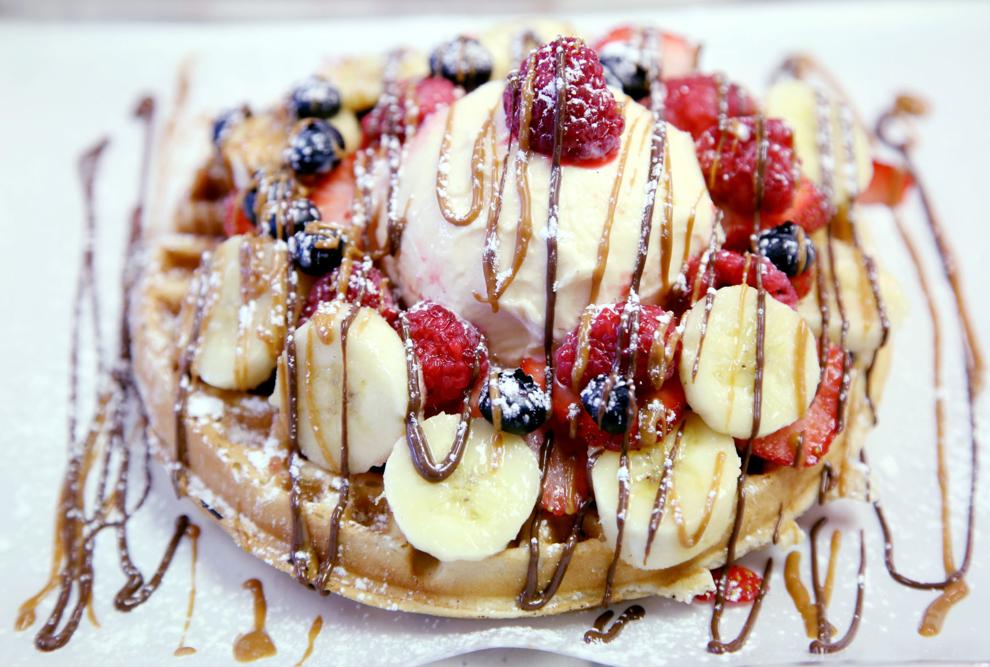 McAlister's Deli: Lemonade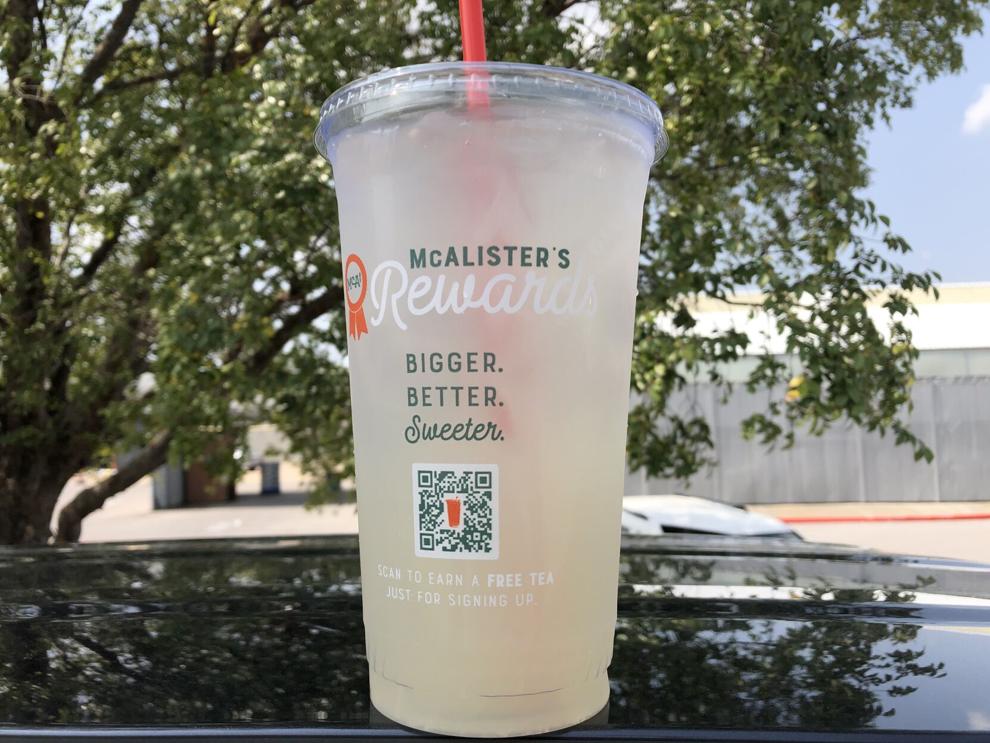 Harden's Hamburgers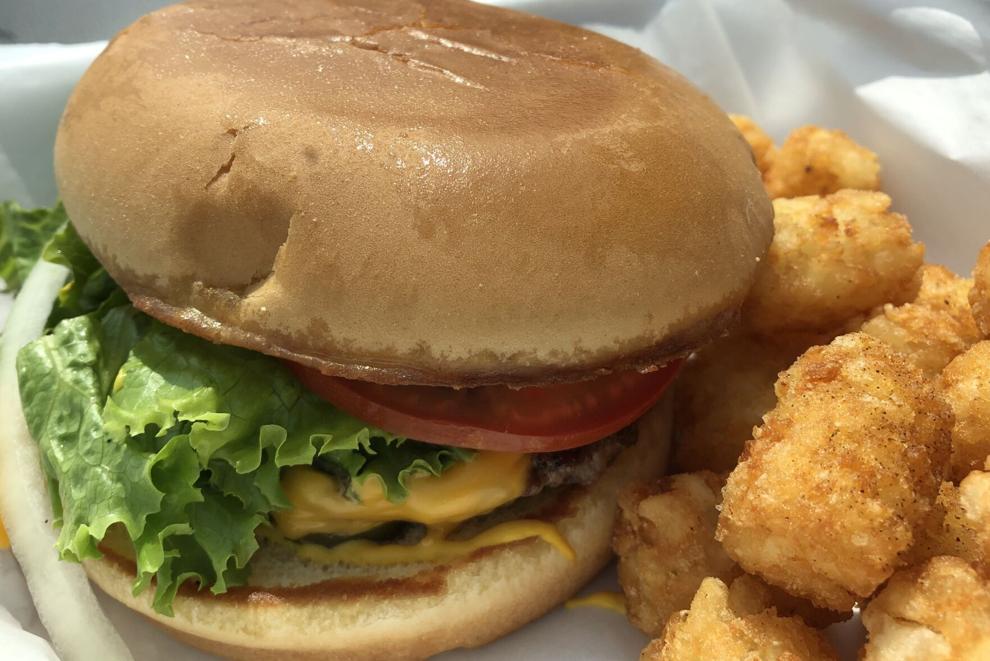 Harden's Hamburgers... and fried favorites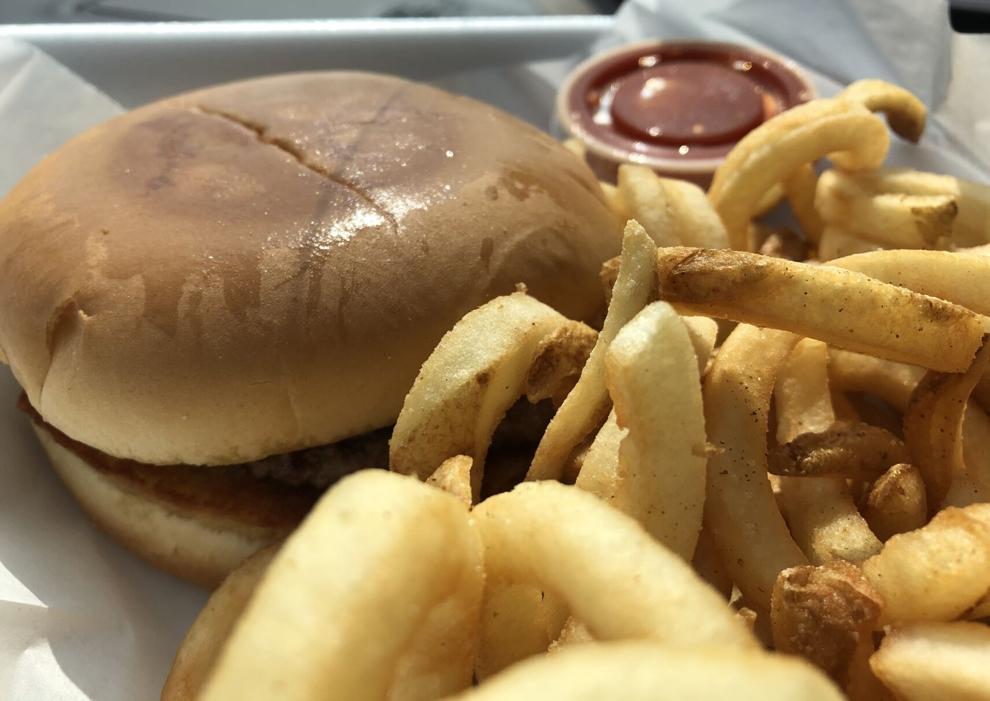 Corn dogs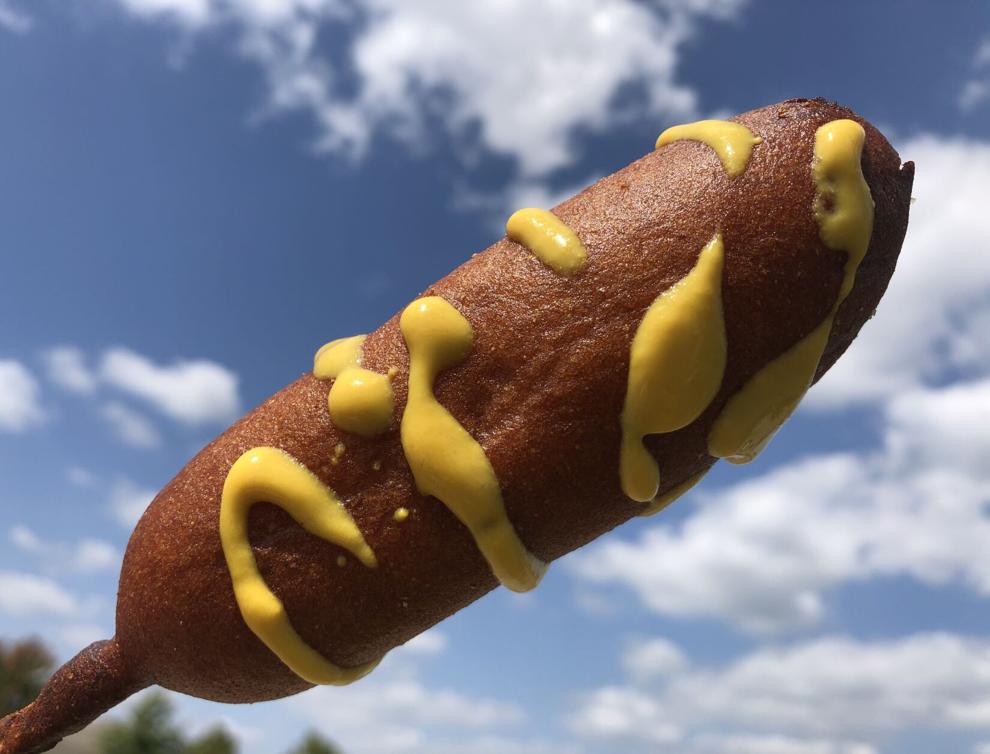 Fried alligator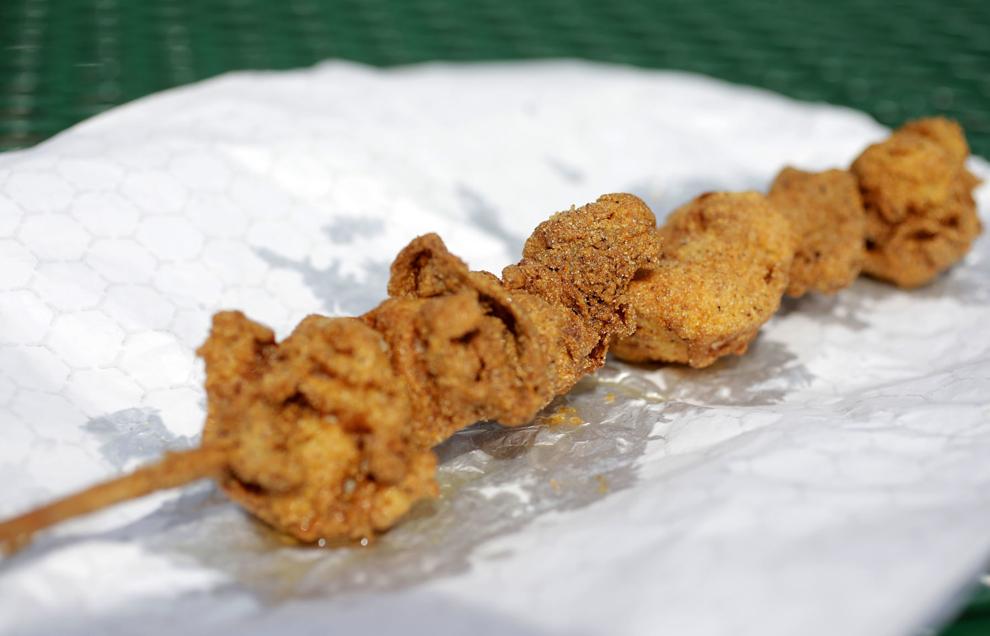 Fried pickles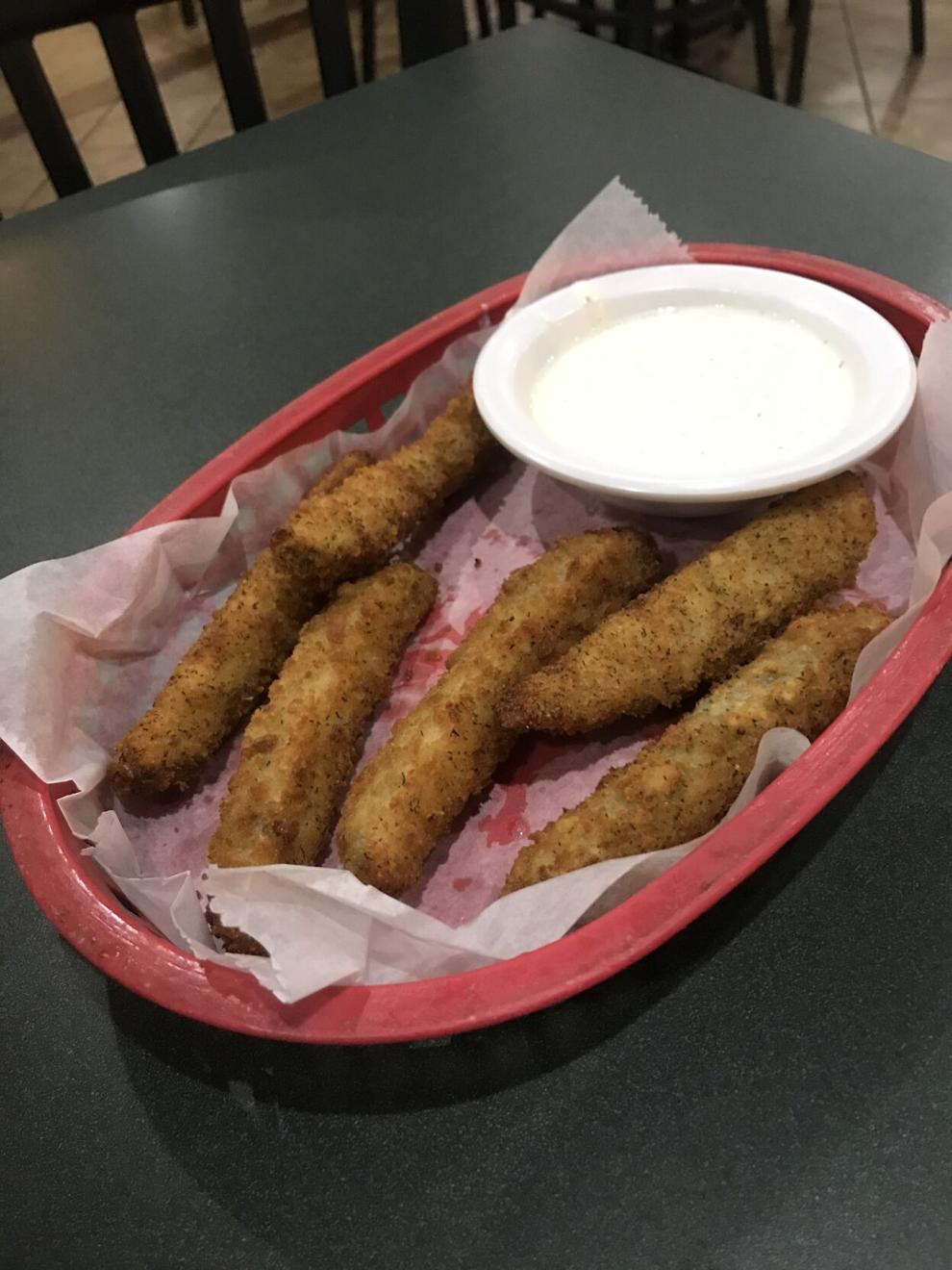 Mazzio's pizza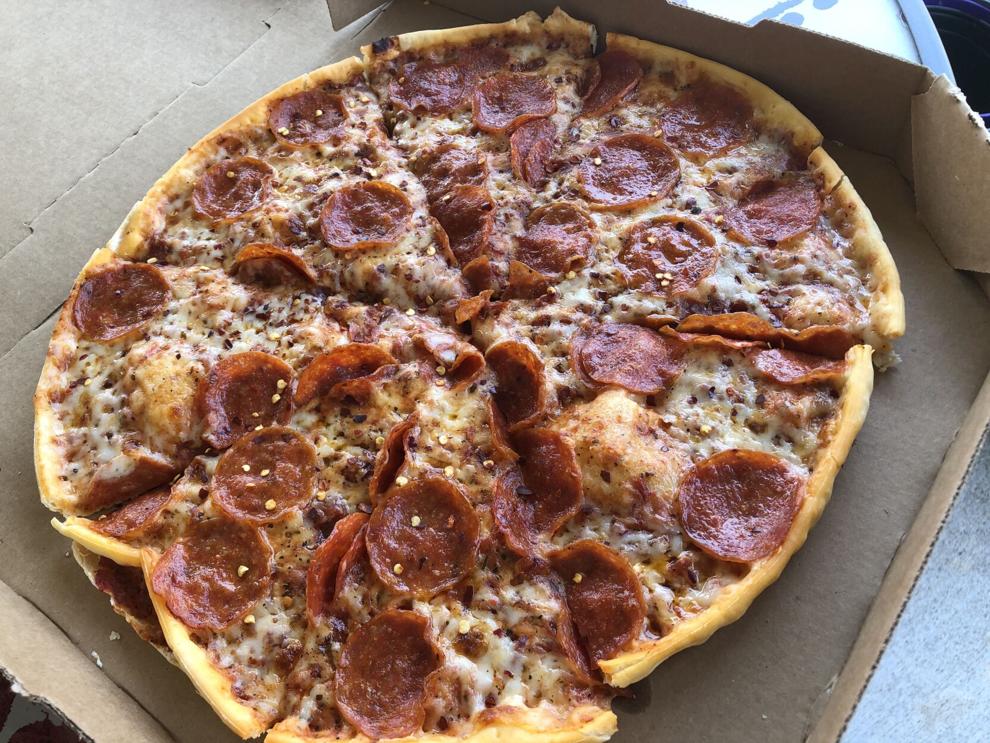 Something to do: Play games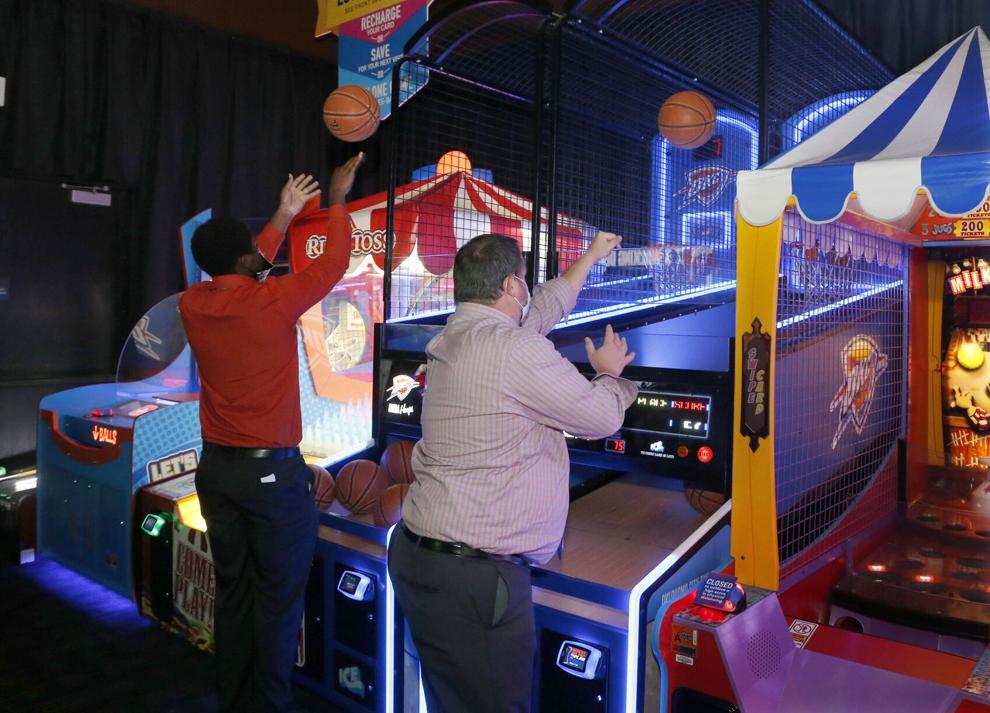 Buy the book: "Fair Foods: The Most Popular and Offbeat Recipes from America's State and County Fairs"