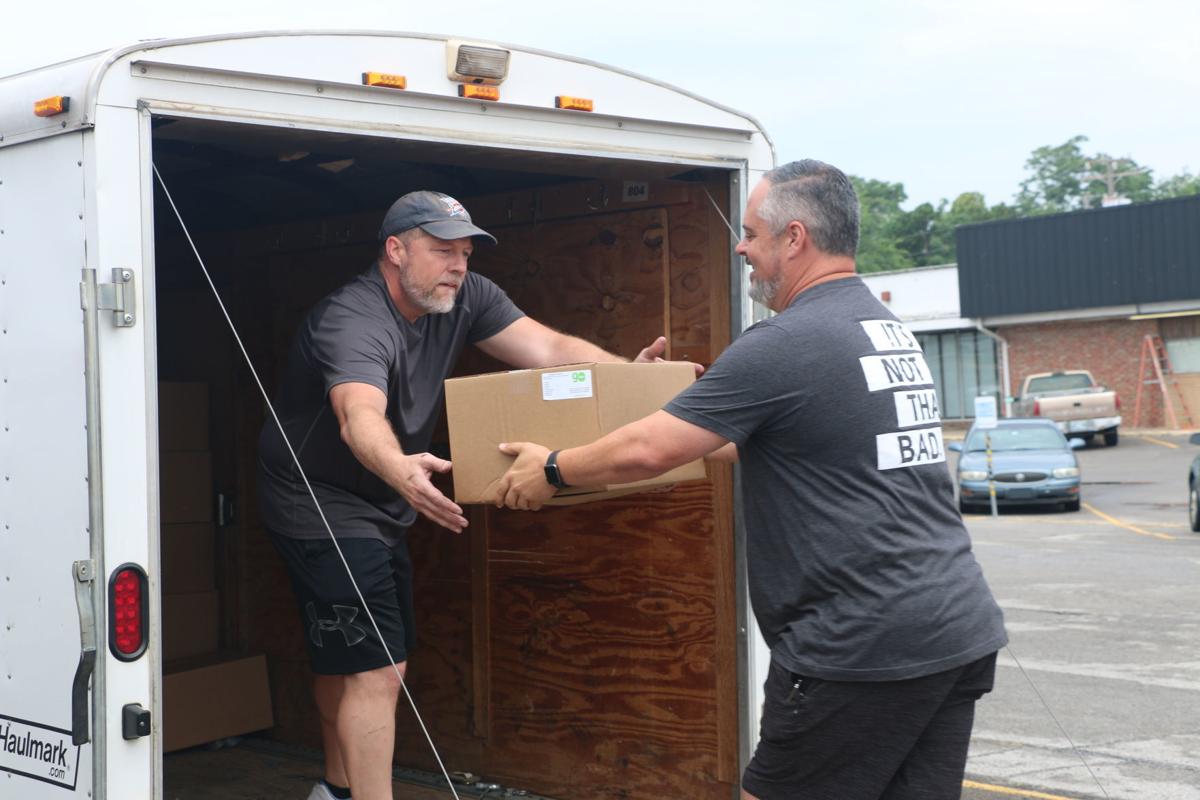 Scott Bryan has been planting the seed by delivering free produce and dairy to an area of West Tulsa, and it has resulted in the early stages of a brand new church.
Bryan, who is an executive pastor at Church That Matters also oversees international missions, and Kids That Matter ministry, will soon be the lead pastor at a plant church for CTM in West Tulsa.
"It's the area I grew up in and have always pretty much lived over here," Bryan said. "I have watched the people here with so many unmet needs. God has placed these people on my heart."
CTM supports so many church plants, but Bryan is the first contributor from CTM to actually go out and plant a church. It will be a new church, and the name will be "Cognizant Church."
New churches face obstacles right off the bat, and Bryan knows the challenges he is facing, especially financially.
"Financial obstacles, finding a building, and (finding) people who are willing to fight the good fight with us," he said.
The area CTM is looking at for the church also has financial obstacles due to the area's high poverty rate.
"We hope to get into the community and assess what the true needs are of the people. It's important to us that we look not just at the spiritual man, but the physical man, as well. This is a high-poverty area, so meeting needs that many take for granted will be first. Next, we hope to give them the opportunity to rise above," Bryan said.
Bryan, and his wife, Melissa, have been traveling to the area several times a week with free produce and dairy thanks to the USDA Farmers to Family Food Box Program White House Initiative. President Donald Trump and Ivanka Trump put together this program and are subsidizing Go Fresh which provides free milk and boxes of dairy and produce to low income areas.
"We have made a connection with NACT Headstart in West Tulsa, and some of the local businesses have begun to rally around us as well. It's been an amazing partnership," Bryan said.
Bryan has been at CTM for over seven years and he's made some amazing friendships.
"For sure (I'm going to miss CTM). They are the best people around. They've always been there to support me, through good times and bad. I do however feel like our two churches will do quite a bit together and will always be close to me."
CTM Lead Pastor Rusty Gunn is excited about the new church and said Bryan is the right man for the job.
"Scott is one of the most genuine authentic people you will ever meet," Gunn said. "He will relate well to those who have experienced pain in their lives. He is a solid leader who will be a great lead pastor. We are extremely excited to send him out from our church to plant this life-giving church in West Tulsa."
At this point, Bryan and CTM are looking for the perfect spot to build the church, but, until then, he will keep delivering food the area, making important relationships that will benefit the church which benefits the community.
​Kirk McCracken 918-581-8315