Trucks and SUVs continue to dominate the U.S. vehicle market, and automakers are building more designed for off-road driving.
If you're looking to get dirty, these five off-roaders are some of the most capable rigs ever built.
Best off-road vehicles
2022 Ford Bronco
After a long hiatus, the Bronco is back, and stylistically pays homage to the 1960s original while adding capability and technology. A direct rival to Jeep's Wrangler, the new Bronco has rugged body-on-frame construction and standard four-wheel drive. It will be available with two and four doors and have plenty of available customizing accessories.
Ford will fit the Bronco with off-road assist features such as trail cameras to more easily see obstacles, locking differentials to enhance traction, and skid plates and big tires to help it clamber over rocks. The Bronco also has removable doors and fenders to allow for an open-cockpit experience. There are even optional drain plugs in the floor so you can more easily wash out the interior at the end of the day. Expect to see the Bronco at dealerships in late 2021. Starting MSRP: $30,000 (estimated)
2021 Ford F-150 Raptor
The Ford F-150 is completely redesigned for 2021, and it features improved interior materials, refreshed design and upgraded technology features. Along with those changes comes the latest version of the off-road-focused Ford Raptor.
Notably, the new Raptor uses a coil-spring rear suspension instead of the regular F-150's leaf-spring design. This should improve off-road stability and traction. For power, the Raptor will have a turbocharged 3.5-liter V6 good for around 500 hp. Additional enhancements such as Fox monotube shocks and available 37-inch tires mounted on lightweight wheels further boost the Raptor's dune-busting capability. It should hit dealers this summer. Manufacturer's suggested retail price: $60,000 (estimated)
2021 Jeep Wrangler Rubicon
It would be odd to leave the Jeep Wrangler off a list of off-road vehicles. With standard four-wheel drive and features such as disconnecting sway bars to enhance wheel articulation and pre-installed connections for modifications like a winch or off-road lights, there's plenty of capability baked into the Wrangler Rubicon.
Jeep is keeping the Wrangler fresh with two new versions. First up is the Rubicon 392. The 392 refers to the V8 that generates 470 horsepower, making it the most powerful factory Wrangler ever. And if a growling V8 isn't your style, there's even a new plug-in hybrid Wrangler called the 4xe. It's available in the Rubicon trim and can go about 20 miles on all-electric power. Starting MSRP: $40,370 with destination fees
2021 Land Rover Defender
We recommend taking a closer look at the recently reintroduced Land Rover Defender if you're looking for a bit more luxury from your off-roader. Taking on off-road duties with a bit more finesse than most rivals, the Defender has sleek styling, a wide range of options and a comfortable interior not often found in the most rugged of vehicles.
Hardware such as a low-range gearing and an adjustable air suspension help the Defender get where it needs to go. And interior features such as heated seats, leather upholstery, and even a refrigerated compartment for drinks help it feel that much more special along the way. New for 2021 is a two-door version, the Defender 90, that joins the four-door Defender 110. Coming soon is an optional 518-horsepower supercharged V8. Starting MSRP: $47,450
2021 Ram 1500 TRX
Based on the standard Ram 1500 light-duty pickup, the devilishly powerful TRX uses the same engine as Dodge's Charger and Challenger Hellcats — a supercharged 6.2-liter V8 that produces 702 horsepower and 645 lb-ft of torque, capable of sprinting from zero to 60 mph in less than 4 seconds.
The TRX uses wide-body fenders, a 2-inch chassis lift, a reinforced steel frame and 35-inch tires to considerably boost its off-road prowess. Like the Ford Raptor, the TRX is capable of serious high-speed desert travel. Starting MSRP: $71,890
The auto industry is undergoing a fundamental shift in technology to battery-powered electric vehicles. Here are 13 EVs coming in the next few years.
Electric vehicles coming soon
2022 Tesla Cybertruck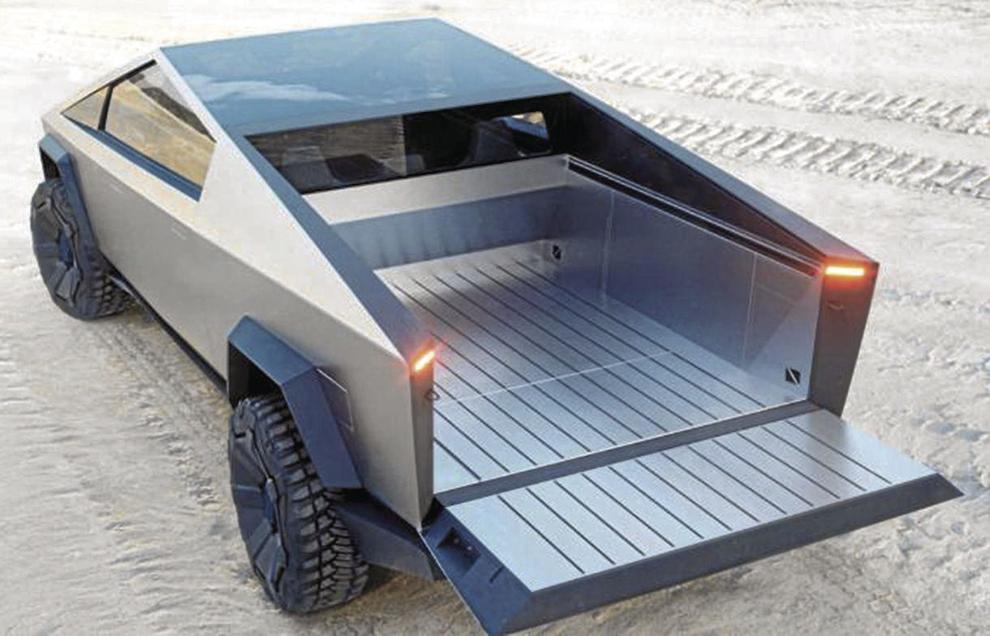 With looks as polarizing as Elon Musk's tweets, the Tesla Cybertruck pickup is nothing if not distinctive. Boasting a stainless-steel body, Tesla claims a towing capacity of 14,000 pounds and as much 500 miles of range. Prices are expected to start at $39,900.
2022 Audi Q4 e-tron
These upscale siblings of the Volkswagen ID.4 are offered in standard and sportier Sportback body styles. Rear-wheel drive is standard. Power comes from a 201-horsepower electric motor with an estimated range of 250 miles. Prices will start at less than $45,000.
2022 BMW i4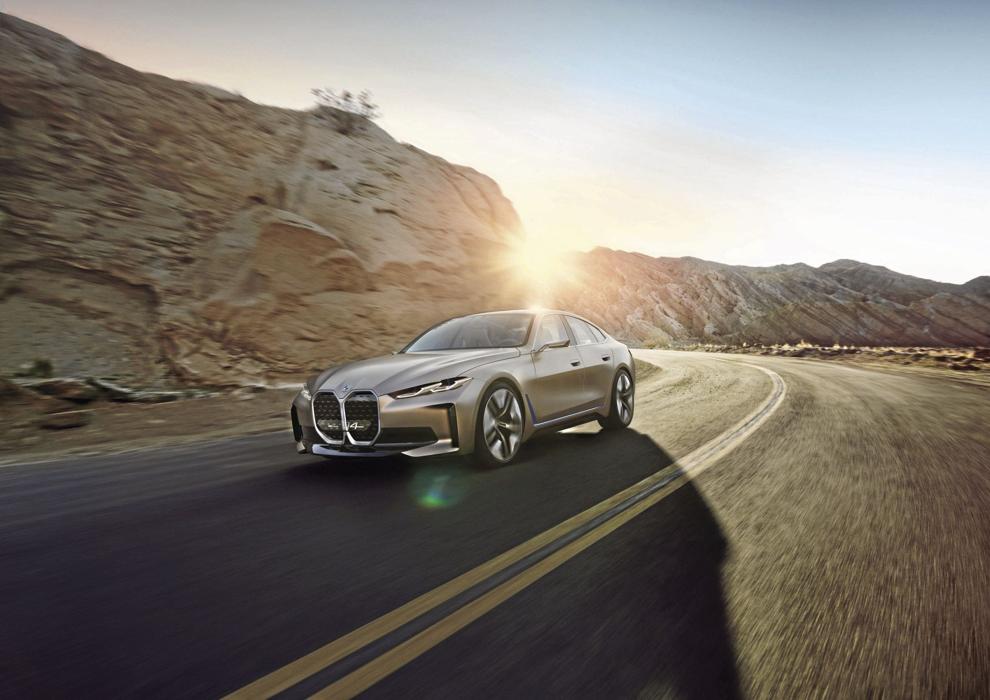 On sale later this year, the BMW i4 four-door Gran Coupe will have a range of up to 300 miles while generating 530 horsepower, enough to accelerate to 60 mph in less than four seconds. Recharging is just as quick: 80% in 35 minutes. Pricing was not announced.
2023 Cadillac Lyriq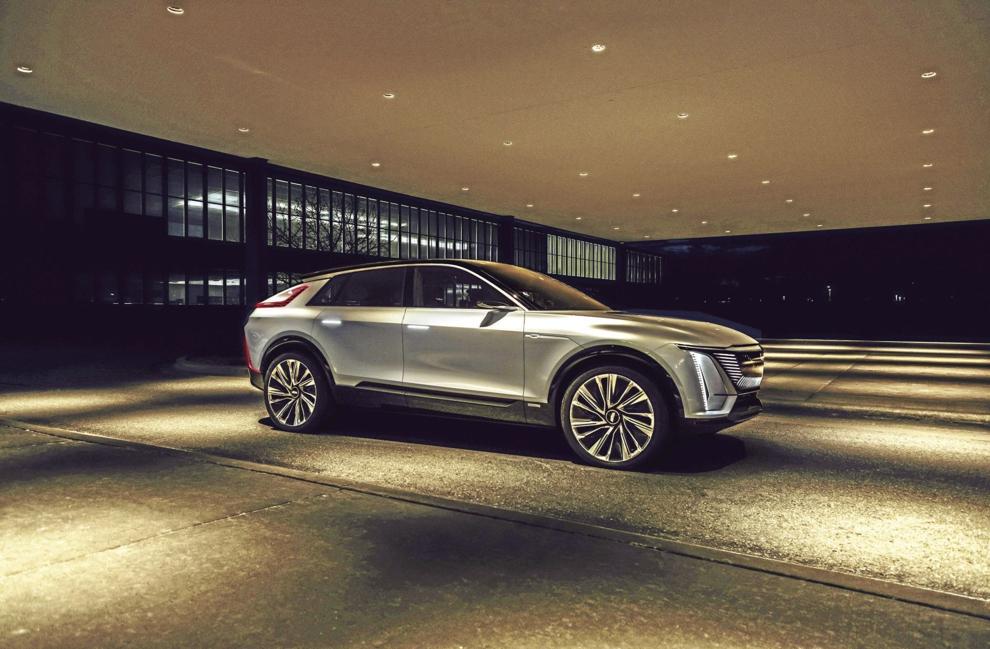 Arriving next year, Cadillac's first EV will employ GM's Ultium battery architecture, delivering more than 300 miles of range. Inside, the Lyriq features a 33-inch curved LED display, dual-plane augmented reality head-up display, remote self-parking and Super Cruise, Cadillac's hands-free driving system.
2022 Chevrolet Bolt EUV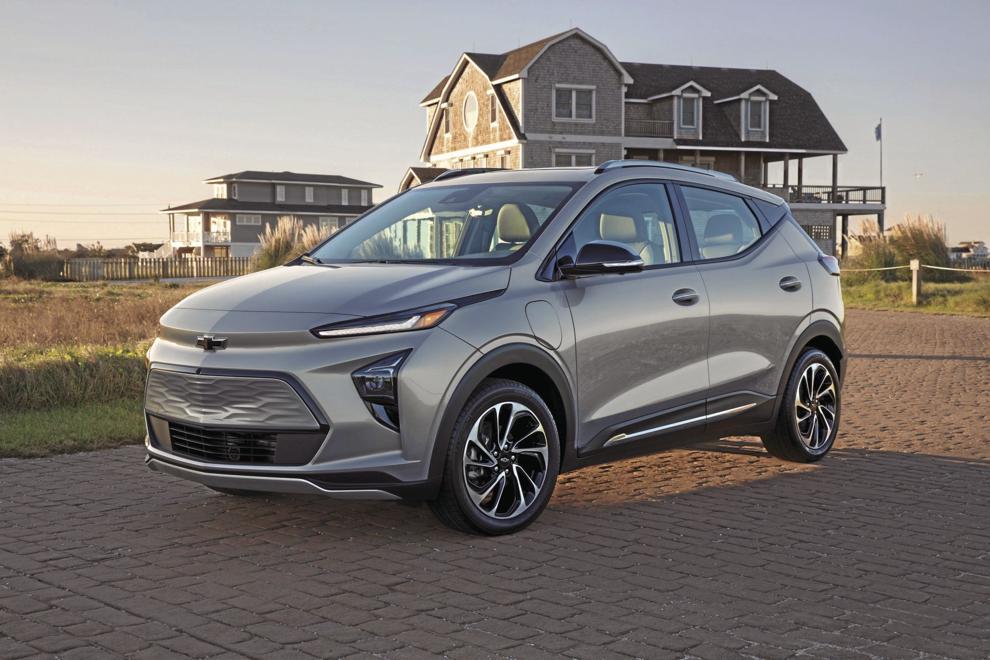 The new Bolt EUV crossover joins a redesigned Bolt later this year, priced from $33,995. The Bolt EUV, 6 inches longer than the Bolt, has a 250-mile range, and adds 95 miles of range in 30 minutes with a fast charger. Also, it's available with Super Cruise, GM's hands-free driving assistance system.
2023 Ford F-150 Electric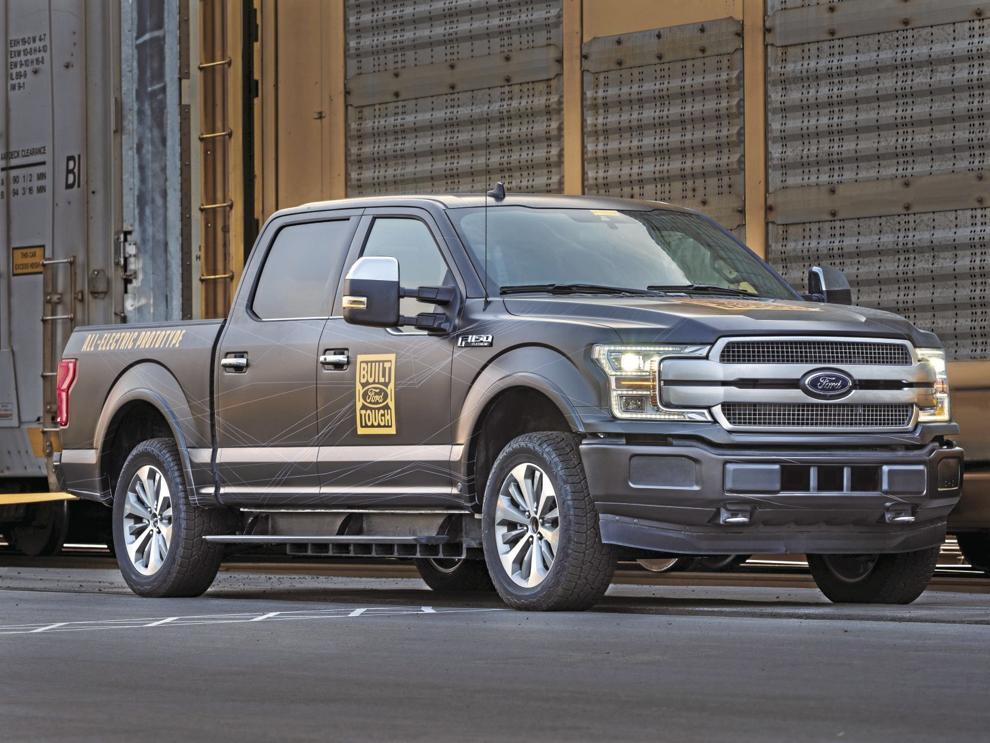 Details are meager on plans for an all-electric version of the world's best-selling vehicle. To prove its intent, Ford had an electric F-150 prototype tow 1 million pounds of F-150s loaded on rail cars. Reports indicate a price starting around $75,000 for availability early next year.
2022 GMC Hummer EV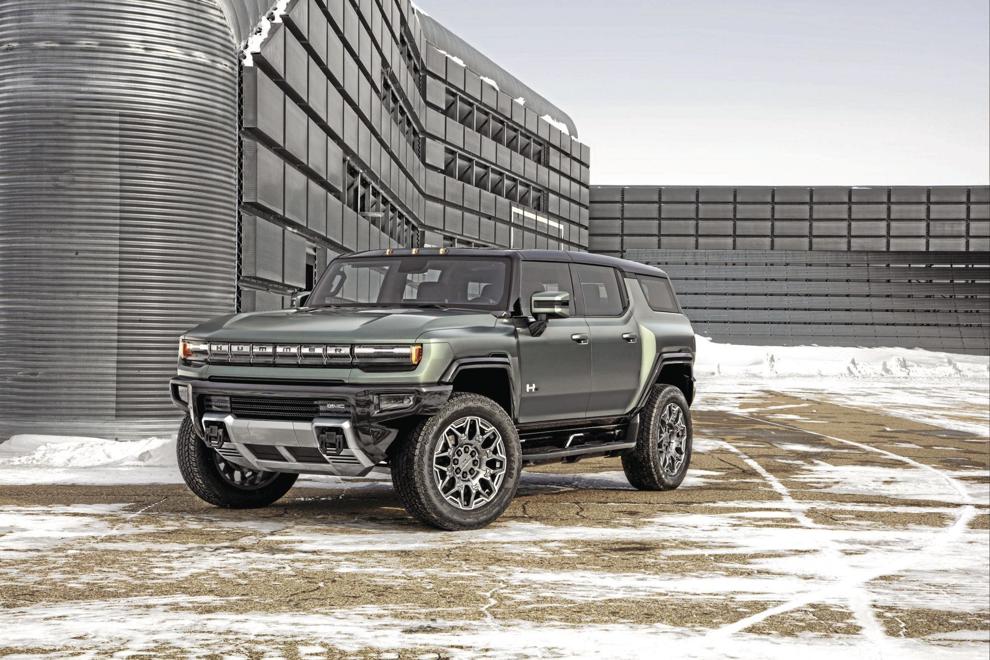 The first production vehicle to use GM's all-new Ultium battery, the GMC Hummer EV pickup has a range of more than 350 miles, and 625, 800 or 1,000 horsepower depending on whether you order one, two or three electric motors. Super Cruise is standard. Prices start at $79,995.
2023 Jeep Wrangler Magneto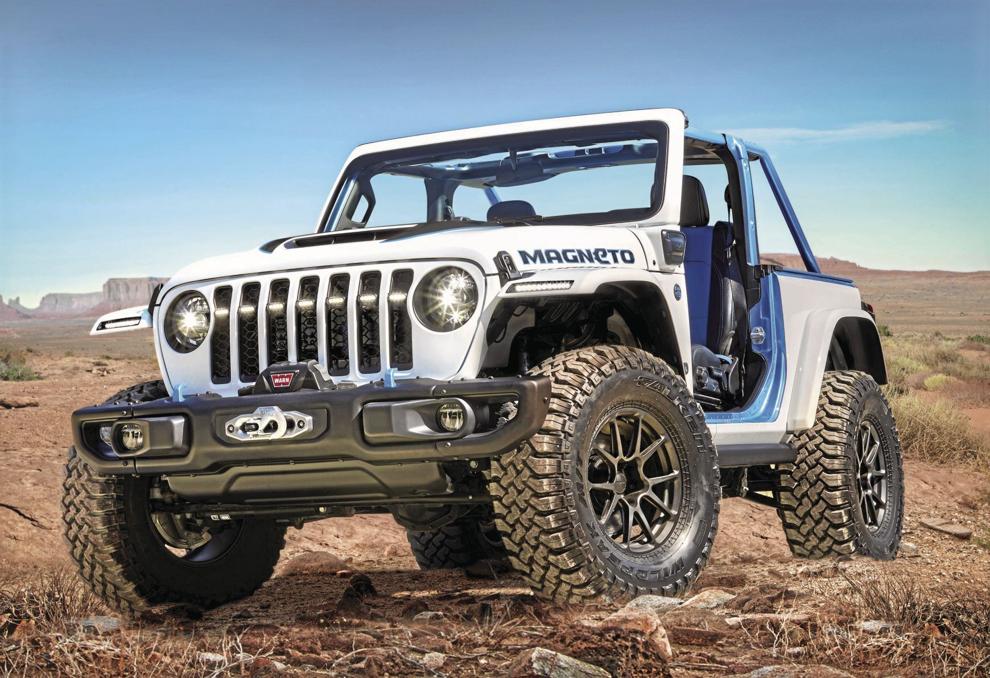 Expected in early 2022, this Wrangler Rubicon-like model uses four battery packs and a six-speed manual transmission to produce 285 horsepower, reaching 60 mph in 6.8 seconds. But where do you recharge it when you're off-road in the middle of nowhere?
2022 Mazda MX-30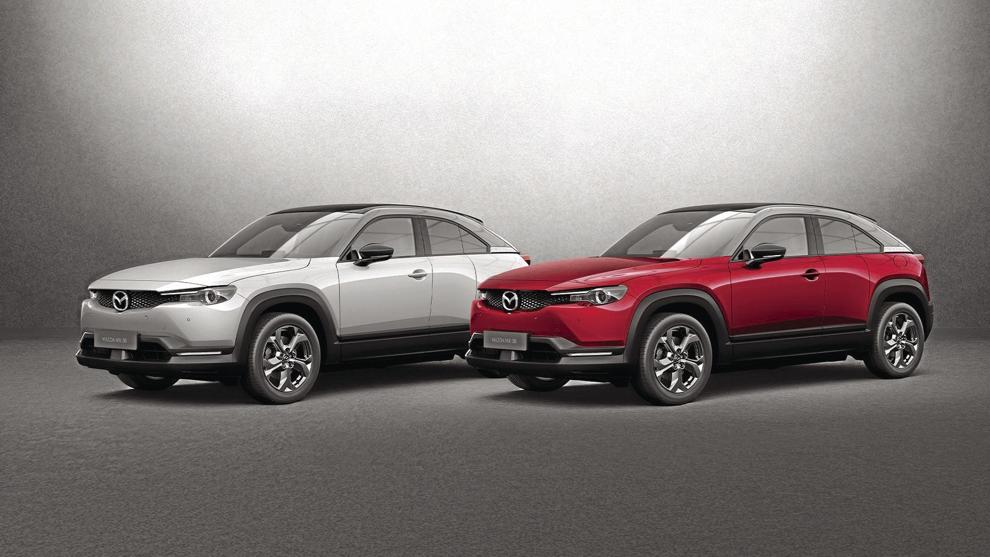 Sharing its platform with the CX-30, Mazda will bring its electrified crossover to the U.S. as a pure EV or with an additional gasoline-powered rotary engine. In Europe, the EV has 124 miles of range, although the exact range hasn't been released by Mazda or the EPA.
2022 Mercedes-Benz EQS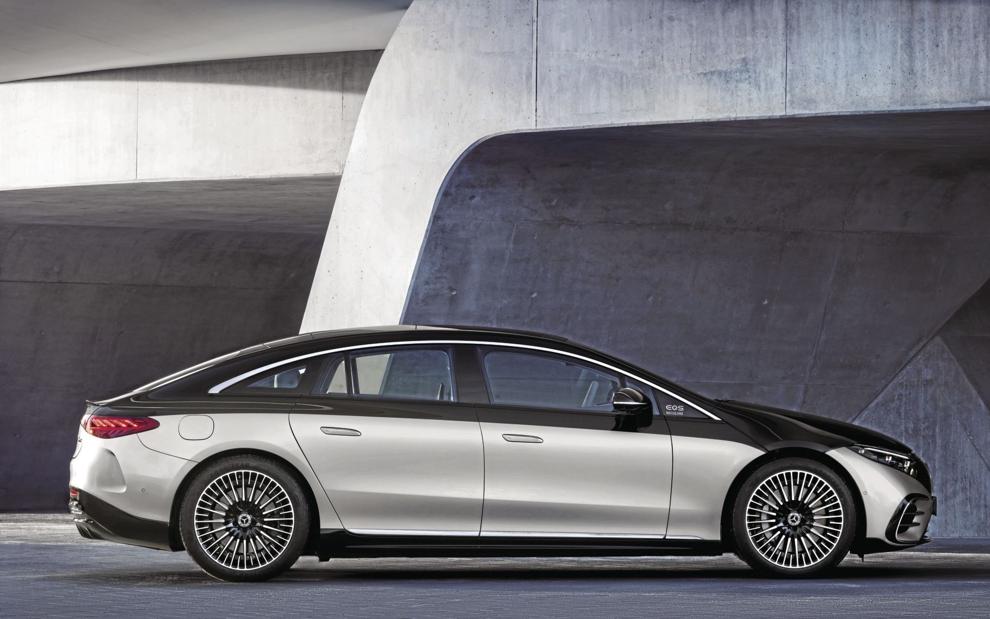 Mercedes-Benz is launching its electric vehicle sub-brand EQ this fall with this electrified rendition of its S-Class flagship sedan. While powertrain specifics haven't been released, the dashboard will boast an astonishing 56-inch curved "MBUX Hyperscreen."
2022 Porsche Taycan Cross Turismo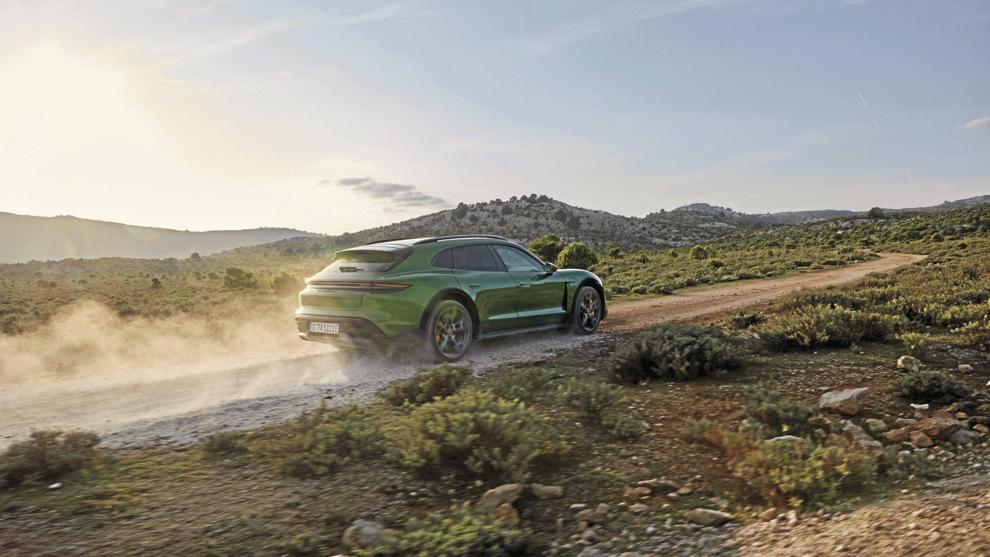 Arriving at dealers this summer, the Cross Turismo offers more cargo space than the standard Taycan, and will feature dual-motor all-wheel drive, a two-speed rear transmission, and Porsche adaptive air suspension. Performance matches the Taycan. Prices start at $90,900.
2023 Volkswagen ID.4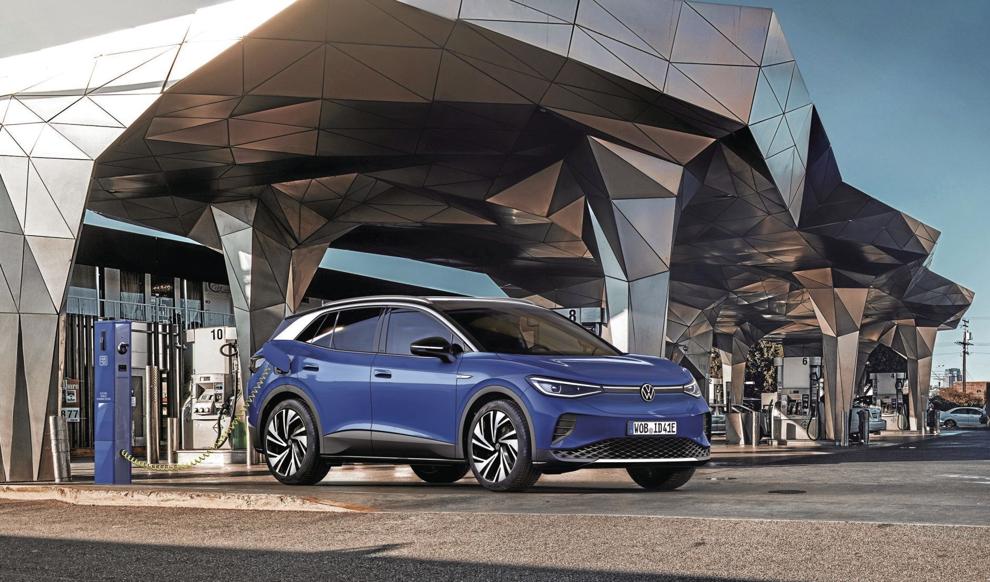 VW's first EV is under its ID sub-brand. Smaller than a Tiguan, but boasting more interior space, the ID.4 crossover has room for five and 30 cubic feet of stuff. With 201 horsepower, and 250 miles of range, it recharges up to 80 percent in 38 minutes. Prices start at $39,995.
Volvo XC40 Recharge
Volvo's first EV is an electrified all-wheel-drive crossover with 408 horsepower and more than 200 miles of range, plus a 0-60 mph time of 4.8 seconds. Recharging to 80 percent takes 40 minutes using a DC fast charger. Prices start at less than $50,000.