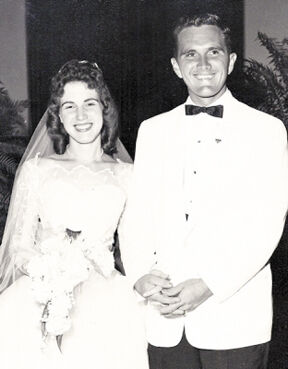 Bill and Judy (Sherl) Thompson of Tulsa, are celebrating 60 years of marriage on July 22, 2020.
Bill and Judy were high school sweethearts and met at Webster High School and married in 1960 at Trinity Baptist Church in Tulsa. Bill is retired from Texaco Re-finery and Judy retired from Crystal Bowling Center.
The couple have three children: Brett and Angela Thompson of Tulsa; Dee Dee Hurd of Tulsa; and Terri and Bob Hinchey of Tulsa. As well as eight grand-children and six great-grand-children.