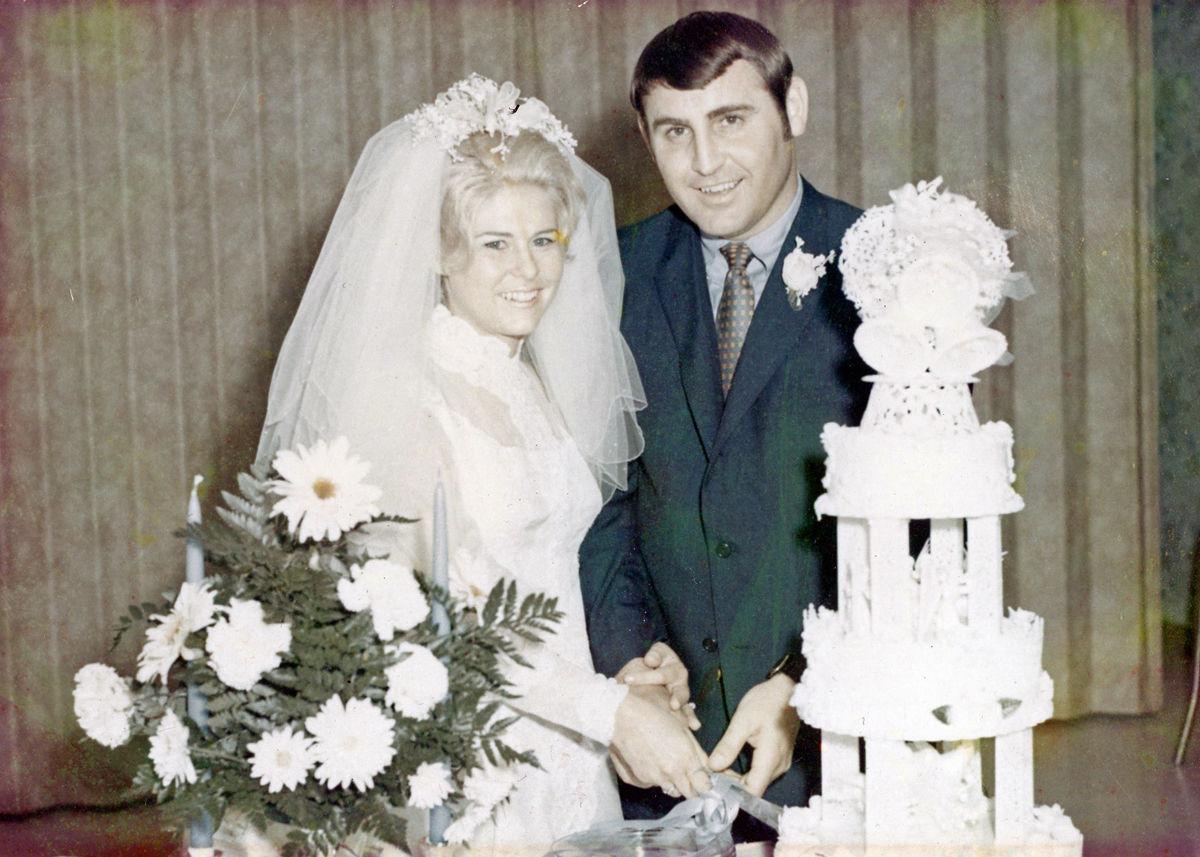 On May 8, 1970, Flo Ella Arnold, daughter of Floy and Ella Eulalia Arnold, and Edward Sam Potts, son of William Burl and Violet Potts, were married at First Christian Church in Walters, OK.
June Ward and John Biggers were matron of honor and best man, respectively.
You both set the greatest example of how to love and lead a family. Happy 50th Anniversary Mom and Dad (aka Nona and Gramps), Love Geoff and Donna, Greg and Laura, Brad, Bella and Sophia, Taylor, Hayden and Avery!