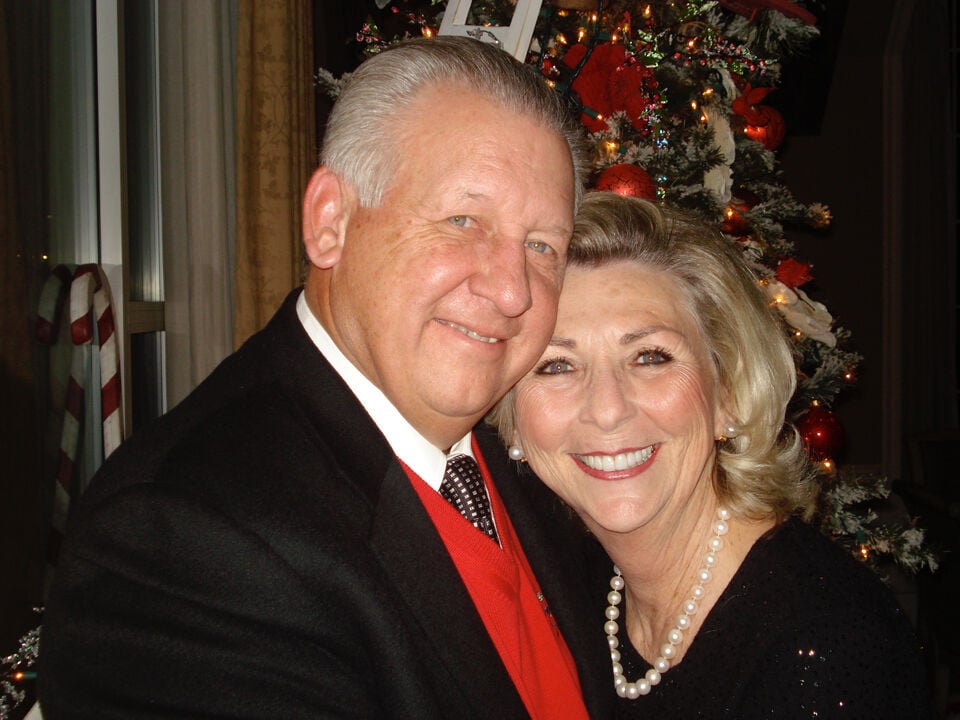 Carol and David James celebrated their 60th anniversary on August 6. David, a retired Osteopathic Gastro­entrologist, and Carol have three children: Teri (Dr. John) Thompson of Kenne­bunkport, ME; Tony (Kelli) James and Julie (Sanjay) Meshri of Tulsa, OK.
They have nine grand­children. Brittany, Christ­opher and Caroline Thompson; Julie (Caleb) James Robinson and Jaycie James and Madeline, Bella and Daya Meshri.
Carol and David are lifelong residents of Tulsa, both graduates of Will Rogers High School. After retiring they are enjoying travel, golf and family.
They want all to know "We loved with a love that was more than love." Edgar Allan Poe