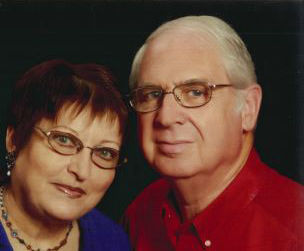 Arthur and Elvie Burrow of Tulsa, celebrate 52 years of marriage on June 28, 2020. They were married in 1968 at Southern Hills Baptist Church.
Arthur retired in March of 2017 after 21 years with American Waste Control and Elvie retired in October of 2010 after 45 plus years at AT&T.
The couple met in 1966 on the "Restless Ribbon". After Art's military duty, they started dating, were engaged in 1967 and the rest is history.
Art and Elvie have two children: Jennifer Everett and the late, Eric Everett of Wagoner; and Arthur and April Burrow also of Wag-oner; they have four grand-children: Ashleigh and Cole-man Burrow and Elizabeth and Logan Everett.
A large family celebration took place at their Lake home on Lake Ft. Gibson.