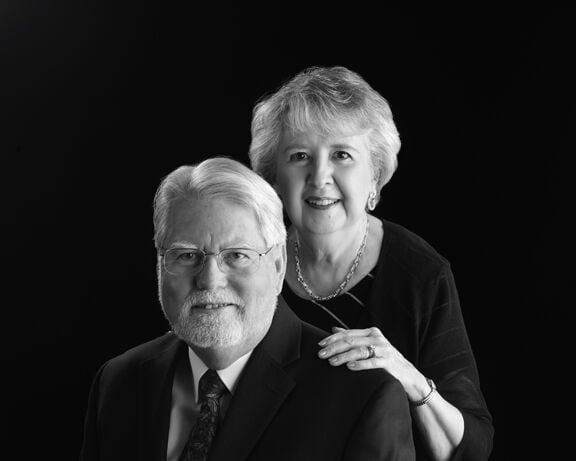 Darryl and Dorothy (Niederer) DeBorde of Broken Arrow are cele­brating 50 years of marriage. The couple married August 1, 1970 in Fort Worth, TX.
Darryl has been the Senior Pastor of Braden Park Baptist Church in Tulsa for 46 years. Dorothy has been an Executive assistant of Woodbine Financial Corp. and The H and SDrilling Co., both are in Tulsa.
The couple has two daughters, Donelle and Bryan Enos of Tulsa; and Dayna and Kevin Avery of Shenyang, China.
They also have four grandchildren: Carter and Deacon Enos of Tulsa; and Molly and Hudson Avery of Shenyang, China.