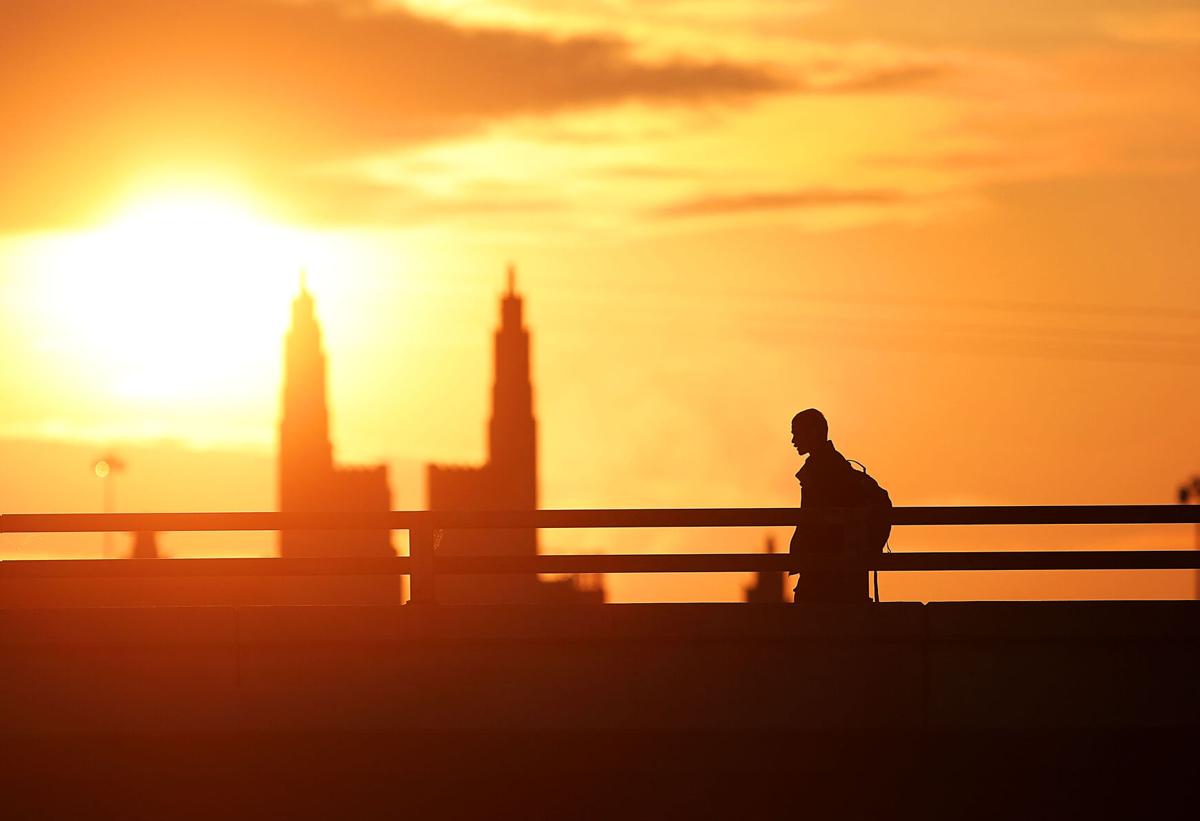 Blessed
This is how I've been dealing with this global pandemic: I recently moved to a new house, and it's been really fun hanging out with my family.
I started going to this awesome new school, and I have been exploring new hobbies such as scrapbooking, journaling and making Kandi bracelets.
I'm grateful for the sun that shines every day and the ability to laugh and have fun.
COVID-19 has been a great tragedy to lots of us, but the beneficial parts of this virus are that we have more time to spend with our family and friends. We can get to know each other better.
I'm also so grateful for the roof over my head each day and a pillow to lay my head on at night. I'm truly blessed.
Surviving
With this pandemic, I learned a lot of things, unfortunately a lot of it came from first-hand experience as I was part of the first large group of infections.
However, it's the first thing I am grateful for; it may seem odd to say such a thing, but my perspective has shifted since this experience.
My family and I were part of the moderate cases, a relief, as my siblings and I were at a greater disposition to be more drastically affected.
We recovered quite quickly, thankfully. Getting into the logistics of the disease, my senses were debilitated; I lost my sense of smell and taste.
I hadn't longed for my sense of smell and taste with such fervor, but I learned not to take them for granted.
These miniscule things are so important in our daily lives, yet we don't come to appreciate them; the lack of appreciation we had for our lives, when we could do things freely without this sort of fear, and somehow we didn't take advantage of it or of life in general.
We weren't close to any of our family. But through this process, all these people who we had lost contact with were here for us despite time passed.
I was ashamed of that pride we had once held with such dignity, thinking we'd never need others.
Our circumstances were dire; my father was on the verge of losing his job; yet we had the support of all of these different wonderful people.
Leslie Espinoza, 14, Tulsa Honor Academy High School
Mask appreciation
Right now there is a very bad virus going around called COVID-19.
And what I'm thankful for right now is all the people who are wearing masks and working at hospitals.
Everyone who does wear a mask, they are protecting not only themselves, but others too.
I love how the people do what they are supposed to do.
I hope COVID-19 will get better. For the people who have it, I wish they will get better.
Elly Tran, 9, Andersen Elementary
I am happy that I get to spend time with my family during COVID-19. I am glad that most of us are safe.
I am grateful that we are going to school again. I am thankful for being able to learn at this weird time.
I am happy to be with my friends and family. I could not be at this point without them.
May we all stay safe, and I will ask no one to get hurt in any family. I will be as helpful as I can.
Life's basics I'm thankful for my family, my teacher and my pets. I'm thankful for my class, food and water.
Dolores Huerta Elementary
Family time
What I am thankful for this year is the food, water, houses and supplies to survive this terrible pandemic.
Also, I am thankful for all of the teachers, staff and people who work so hard during this scary time.
I am also thankful that I am still alive.
There are some things that are really difficult, and here are some examples from my life.
My great-grandmother has passed away, and my life got very hard. I was bullied in fourth grade. But I have better and nicer friends.
This pandemic was very boring, but my family made it fun. We went hiking, rode bikes and went camping a lot.
I did not get to go to the mall or stores as much as I used to. The internet is a big thing during this time. There are a lot of crafts and food ideas. It helps keep people entertained.
There is an app, TikTok, where it shows a lot of that stuff, and it also has comedy and dances.
I am thankful for "Elephant and Piggie" books, and books about the Pigeon because they are funny and awesome.
I am also thankful for the library people who let me borrow big bags of books, especially the library lady at my school. They are nice.
James Burton, 4, Mayo Demonstration School
Editor's Note: This letter was dictated to his mother, Lenzy Krehbiel-Burton.
In these hard times, I am thankful for my family, Mom, Dad and coming back to school.
Sai'von Hopkins, 6, Dolores Huerta Elementary
Grateful for doctors
I'm thankful for all the people who work in the hospital. Thank you for keeping us safe and caring for us.
People who work in the hospital save others' lives and help us. I'm thankful for our doctors.
During this time, there's a pandemic called COVID-19, and more than 100,000 people have died. And, I'm thankful for all of the doctors who work in the hospital.