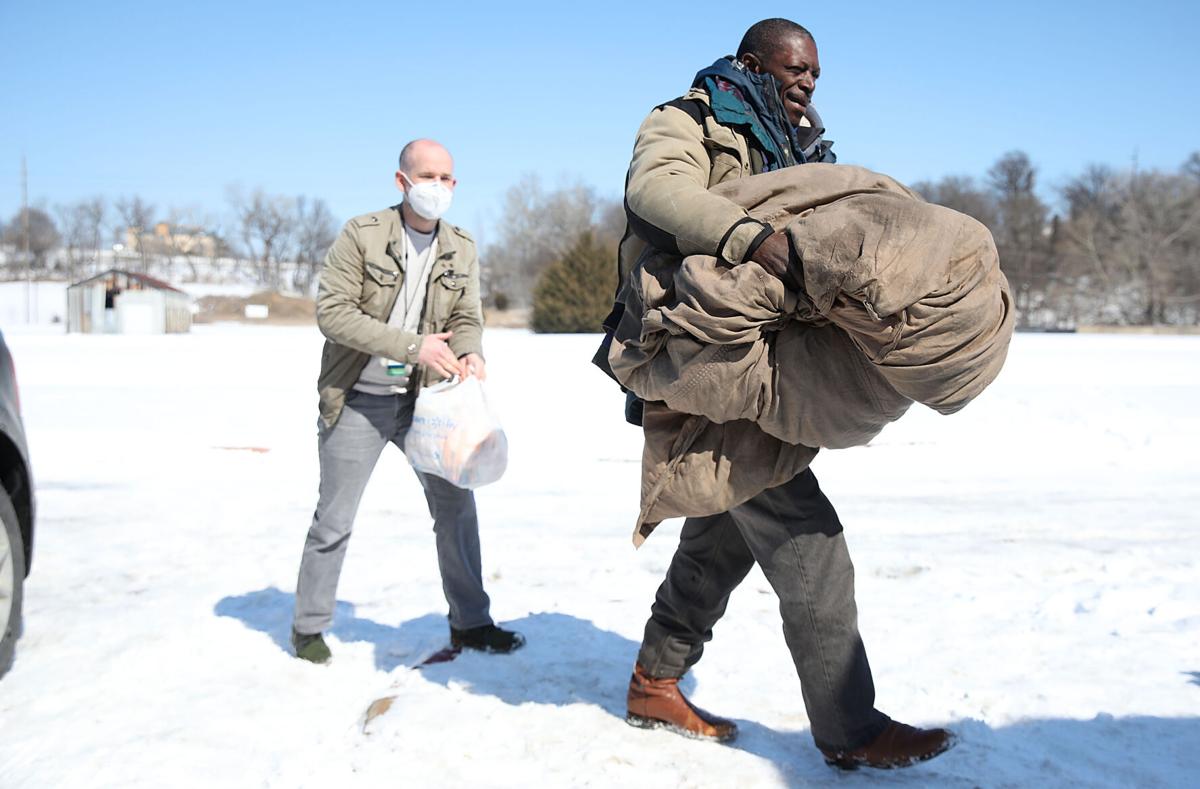 Beautiful teamwork
Have you Googled "nonprofits Tulsa," or "resources Tulsa"?
If so, I am certain your search resulted in a giant list of providers offering mental health, housing and addiction resources.
While it is fantastic that Tulsa has numerous resources for folks in need, it is equally frustrating that services are often duplicated, and many agencies do not participate in collaboration between organizations.
After years of doing outreach with a collaborative team of providers, I began to understand the value of community and organizational collaboration.
One example of the collaborative need is the yearly point in time count facilitated by A Way Home for Tulsa/Housing Solutions and a dozen partner organizations.
The goal is to count every individual experiencing homeless while assessing their biopsychosocial needs, so services providers have a better understanding of what resources need to be offered or expanded.
Tulsans also witnessed the power of mutual aid and collaboration between organizations during the recent snow and ice storm.
During the recent storm, caring and passionate Tulsans worked together to get unsheltered folks into hotels, warming centers and medical care.
While there were initially some hiccups with collaboration, outreach teams came together to prioritize unsheltered people facing death from the bitter temperatures.
Outreach workers worked day and night to ensure their neighbor's safety, and it was beautiful to witness.
It is refreshing to see organizations and community members putting people first, and I hope to see more collaboration between organizations in the future.
Ill-conceived bill
As an assistant district attorney from 1969 to 1981 under former District Attorney S.M. "Buddy" Fallis, Jr., I advised the Tulsa City-County Health Department on legal matters including enforcement.
The health department began by action from the mayor, Tulsa City Commission and the Tulsa County Commission.
It has been the crown jewel of health departments in Oklahoma since.
Politics was never an issue in the enforcement of health issues under former Director George Prothro. I have observed that to be true for his successors, and certainly true under Bruce Dart.
Tulsa can be proud of its Tulsa City-County Health Department, which Tulsa County taxpayers fund, not the state of Oklahoma.
The introduction of legislation to change the management of our health department is ill-conceived and will subject it to partisan politics where politics has no role and should not have a role.
The Tulsa City-County Health Department is funded by Tulsa County taxpayers for Tulsa County. It has been doing fine since 1955.
Water app
We are one of those families who had our water shut off due to a nearby waterline break.
It took three days before the line was repaired.
I want to thank the hardworking crews that spent hours repairing all these lines in very cold weather and miserable conditions!
I would like to make suggestions about communication. Our water was turned off at midnight without notice.
Had we had any notice that our water would be shut off, we could have made some preparations that would have made the time without water much easier.
Is it possible that the water department could have an app to notify individual families when the water will be shut off — like weather alerts and Amber Alerts — so we could prepare for loss of water.
That would be a welcome relief to have some warning.
This type of problem will most likely happen again due to climate change.
As a city, we need to be prepared for that. Perhaps the lines need to be buried deeper, or use different material. I don't know.
But, I do know this will happen again and probably sooner than later.
Again, my most sincere thanks to the workers who repaired these lines.
There was nothing so beautiful as having water pouring through our faucets after three days without.
Gail Belcher van Glabbeek, Tulsa
Help cities
In the year since the pandemic struck Oklahoma, so many of our lives have been invariably altered.
While the vaccine brings a ray of optimism, cities, towns and school districts across the state are facing a dark and desperate year ahead as budget shortfalls loom.
Our firefighters, our street crews, our emergency dispatch coordinators, our police officers and our public works officials have all been on the front lines of every crisis the city has faced in the last 12 months.
Now, their jobs are again in jeopardy.
As the COVID-19 relief package makes its way through Congress, many have politicized financial support for municipalities or school districts as "bailouts," criticizing these entities for being poor stewards of taxpayer money.
That argument doesn't hold water.
In Oklahoma, cities must rely primarily on sales tax revenue to fund government expenditures. When the pandemic struck, that revenue stream plummeted, leaving municipalities across the state in a lurch.
Providing federal relief to localities isn't about politics or lack of responsibility.
It's about the firefighters, the police officers, the sanitation workers and tens of thousands of Oklahomans working in public service across our state.
They deserve far more than furloughs and layoffs.
Our Oklahoma congressional delegation must act now to provide relief and protect their livelihoods.
Let's call on our representatives and senators to act at (202) 224-3121.
Inspiring Hinson
I was familiar with Barry's name, but was not really aware of his basketball background, and certainly not his current situation.
Barry's love of basketball even goes beyond what most avid sports fans can comprehend.
For him to be doing what he has, and continues to do for the Oklahoma State University basketball program is not only moving and inspirational, but also should make everyone reevaluate what blessings we have in our own lives, and learn from this remarkable man (and his very supportive wife!).
Kudos to Mike Boynton and Mike Holder for valuing Barry's dedication, but, of course, most of all to Barry Hinson and his remarkable commitment to doing what he loves.
It makes me even more proud to be part of this Cowboy family, class of '81.