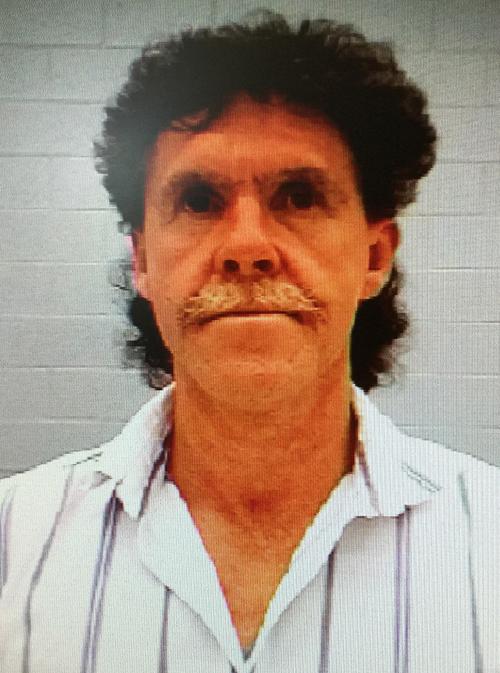 At least two of the three newly named suspects in the cold case deaths of two Welch teenagers in December 1999 have extensive criminal histories.
Ronnie Dean Busick, 66, of Wichita, Kansas, was charged Monday in Craig County District Court with four counts of first-degree murder with malice aforethought, four counts of accessory to murder in the first degree, two counts of kidnapping, one count of arson and one count of accessory to arson in the first degree.
He is the sole survivor among the three suspects named Monday by law enforcement. Busick was 48 at the time of the killings of 16-year-old friends Lauria Bible and Ashley Freeman, as well as the killings of Freeman's parents, Danny and Kathy Freeman, in the town of Welch.
---
---
Public records indicate that Busick has been in and out of prison in the Kansas Department of Corrections on drug-related convictions since the mid-1980s. Three listed offenses occurred in July 2000, just months after the killings.
Federal court records show that a Ronnie Dean Busick was charged with mail fraud in U.S. District Court for the Western District of Arkansas in 1992.
Busick received a 16-month prison term in that case.
Federal court docket information indicates that the case was later transferred to a Kansas federal court, where a judge in January 1996 ordered Busick to serve an additional six months in prison after finding that he had violated the terms of his supervised release. Federal Bureau of Prison online records indicate that Busick was last released from federal custody in June 1996.
Public records indicate that Busick has also lived in Fayetteville, Arkansas, and in Hesston and Chetopa, Kansas.
Suspect Warren Phillip Welch II died in 2007 at the age of 61. He was described by witnesses in newly filed court documents as the "mastermind" in the killings of Bible and the three Freemans. He would have been 54 years old at the time.
At the time of his death, he lived in Columbus, Kansas, but public records indicate a history of addresses all over southeastern Kansas, as well as in Wichita, Kansas, and in Picher and Welch, Oklahoma.
Public records show that Welch was imprisoned in the Kansas Department of Corrections for three offenses — attempted aggravated burglary in February 1993, aggravated assault in May 1993 and terroristic threat in May 1993. His release date is listed as March 1996.
Oklahoma court records show that Welch had several run-ins with area law enforcement in the period shortly after the killings.
In May 2000, he was arrested by Picher police and charged in Ottawa County District Court with two felonies: injury to a minor child (child beating) and domestic violence in the presence of a child. Records indicate that he pleaded no contest to the domestic violence charge and received a deferred sentence, while the child beating charge was dismissed.
In July 2000, Welch was arrested by Picher police and charged in the same county with first-degree burglary and assault and battery, but both charges were dismissed the following month.
An obituary for Welch included claims that he served in the U.S. Army during the Vietnam War and was an ordained minister and assisted at the Hallowell (Kansas) Community Church.
An affidavit filed Monday says Welch was "evil" but was known to sing Bible hymns, with one witness describing him and the third suspect, David A. Pennington, as having acted "like holy rollers."
Pennington died at the age of 56 in 2015. But at 41, he would have been the youngest of the three suspects at the time of the killings.
His obituary stated that he had been employed as a welder in Oswego, Kansas, and attended the Faith Baptist Church in Chetopa, where Pennington apparently lived his entire life.
Pennington also was charged with burglary in Labette County in 1980, court records show.
Staff writer Curtis Killman and researcher Hilary Pittman contributed to this story.
Be the first to know
Get local news delivered to your inbox!