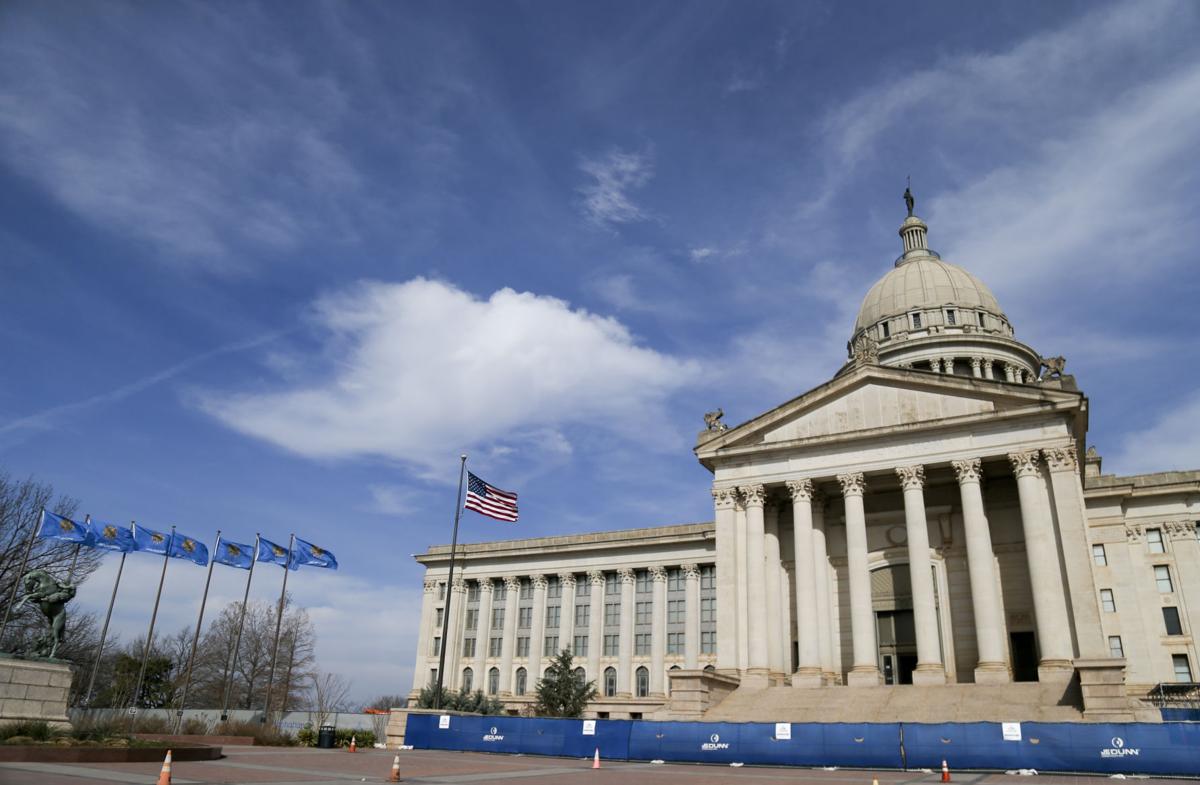 OKLAHOMA CITY — A law recently signed by Gov. Mary Fallin will unintentionally make dramatic changes in the payment of attorney fees in civil lawsuits.
House Bill 1470 increases the age to 45 from 20 for victims of child sexual abuse to bring a civil case.
But Sen. Anthony Sykes, R-Moore, amended the original bill to make the loser pay all legal fees in civil cases, a dramatic shift from how those cases are currently handled.
Sykes did not return a phone call seeking comment.
Generally, each side pays its own attorney fees, which some exceptions.
Sen. David Holt, R-Oklahoma City, was the Senate author of the measure. He said it was initially believed the amendment just applied to the payment of attorney fees for those who lose a civil case involving child sex abuse.
"Upon a closer reading of the amendment, it seems evident that it makes all civil cases ... loser pays," Holt said. "But nobody caught that."
Oklahoma Bar Association Executive Director John Williams said the bill changes "about 250 years of law in America" by requiring the cost of attorney fees in every case to be assessed against the losing party.
Williams said the people who would be affected most are those who have assets.
"It is not going to curb lawsuits," Williams said. "It is going to probably drive up the cost of insurance and consumer products. It is going to be most likely claims against solvent people in business and insurance companies that are actually going to end up paying those judgments."
As an example, Williams said, with a car accident involving a clear case of liability, the insurance company now will have to consider being hit with attorney fees over and above paying for damages. Those costs will be passed on to the consumer, he said.
Williams said the law regarding the cap on attorney fees in lawsuits deemed frivolous has not been changed. The cap is $10,000 for a frivolous lawsuit, he said.
But the change in civil suits means someone who brings a good faith lawsuit but loses could wind up paying more than someone who files a frivolous suit, Williams said.
He said the measure probably violates the state constitutional requirement that bills contain a single subject.
Some are hopeful that lawmakers will fix the law before they adjourn May 26.
"House leadership is focused primarily on the budget and the conference committee process for the remainder of the session," said Jason Sutton, a spokesman for House Speaker Charles McCall, R-Atoka. "That might be something the House looks at next session."
Michael McNutt, a Fallin spokesman, said Fallin thought the provision increasing the age for filing a civil action should proceed to provide added protection for countless victims of child abuse.
"The Governor's Office notified authors of the legislation about the broadness of the language in the amendment and suggested they may consider correcting it in a trailer bill," McNutt said. "Legislators who want to correct the language in the amendment have several avenues they may pursue before the measure takes effect Nov. 1."
Be the first to know
Get local news delivered to your inbox!