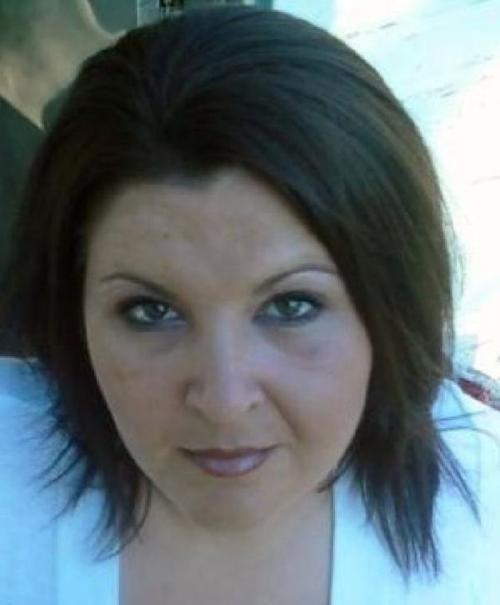 The city of Tulsa has agreed to pay $300,000 to settle its part of a lawsuit filed by a woman who was freed from federal prison after corruption within the Tulsa Police Department was uncovered, attorneys confirmed Thursday.
Larita Barnes had filed the case on Aug. 6, 2010, slightly more than a year after she was freed from custody.
She alleged that she was deprived of her rights and illegally incarcerated after Jeff Henderson, a former undercover officer in the Tulsa Police Department's Special Investigations Division, and Brandon McFadden, a former agent of the U.S. Bureau of Alcohol, Tobacco, Firearms and Explosives, coached a drug informant and fabricated a drug buy in May 2007.
She also alleged that the city failed to act on previous cases in which Henderson was accused of fabricating evidence or was disciplined as an officer.
"This created an atmosphere within the Tulsa Police Department of officers being able to routinely and frequently violate the statutory and constitutional rights of citizens, without fear of any discipline or firing," the lawsuit stated.
Barnes, now 37, was convicted in April 2008 of two drug charges and was sentenced in October 2008 to 10 years in prison. She was freed on July 2, 2009, as a result of a court order that also freed her father, Larry Barnes Sr., 63, who had been convicted in the same case and had been sentenced to 5½ years in custody.
Larita Barnes' attorney, Mark Lyons, said Thursday evening that the $300,000 settlement was a "legal and moral victory" for his client.
Lyons said he was "delighted" with the result. He said the facts of Larita Barnes' case "cried out for her to be compensated and for her to be made right."
At least 48 people have been freed from prison or had their cases modified because of civil rights violations or potential problems with their cases stemming from the police corruption.
City of Tulsa Litigation Division Manager Gerald Bender and attorney Guy Fortney — who also represented the city in the case — both independently confirmed the $300,000 figure. Bender said the city agreed on the amount subject to the dismissal of claims against Henderson, who was convicted in August 2011 of six counts of perjury and two counts of civil rights violations and was sentenced to 42 months in prison.
Bender said the case was resolved as a result of a day-long settlement conference conducted in Oklahoma City last Friday by U.S. Senior District Judge Lee West. An official document stating that Larita Barnes had settled her claims against the city of Tulsa and Henderson was filed on Monday, although it did not list the terms.
Lyons said he expects the funds to be paid to Barnes in late January or early February. He did not divulge his fees but said Barnes will get most of the funds.
He noted that the lawsuit remains alive against McFadden, who was sentenced in December 2011 to a 21-month prison term on a drug-conspiracy conviction. Larita Barnes also has a separate lawsuit still pending against the U.S. government concerning McFadden's actions while he was an ATF agent.
At least 17 lawsuits related to the Tulsa police corruption scandal have been filed in federal or state court, including still-pending litigation brought by Larry Barnes Sr. The city has received mostly favorable pretrial rulings, although it agreed to settle a case with Demario T. Harris for $50,000.
Harris, 33, had been convicted in 2005 of drug and gun crimes. He was sentenced to life in prison but was freed in October 2010 after the prosecution conceded that his "conviction was obtained in violation of the defendant's due process rights."
Bender has previously said the choice to settle the Harris case was a "business decision" that was made by evaluating the lawsuit and what it would cost to defend it.
Beyond confirming the amount, Bender did not comment about the decision to settle with Larita Barnes on Thursday evening, citing court rules that govern settlement conferences — which are not public proceedings.
Be the first to know
Get local news delivered to your inbox!