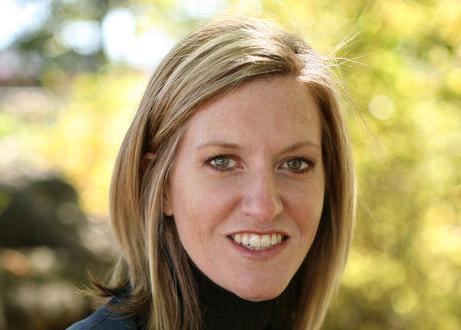 ---
A Tulsa attorney has a message for Oklahoma state legislators in the midst of the ongoing statewide teacher walkout.
Becki Murphy wants to help, and she's taking a brigade of 100 other female attorneys with her to the Capitol in an attempt find a solution to end the walkout. 
Dear Oklahoma Legislator:
I, along with 100 female attorneys, will be coming to see you Monday. I am asking to meet with you and discuss a resolution to this educational funding nightmare. I feel like we can help you, collectively, come up with a resolution. But let's be clear. There WILL be change. And it WILL be for the better for our children. As Nelson Mandela once said "there can be no keener revelation of a society's soul that the way in which it treats its children." Let me be clear about one thing, we need change. And you will do it, or you have my word.... one of the 100 women by my side will file for your seat.... and we will do it for you. I prefer to work with you. It's your choice if you will work with me.
Sincerely -
Becki A. Murphy
P.S. I'll see you Monday. We will be the women in black. You will see us coming.
Murphy, who is an adoption attorney at Tulsa-based Murphy-Francy PLLC, was partly inspired to act after commentary from lawmakers toward teachers that, to her, seemed derogatory in nature. 
"I just had it," she told the Tulsa World. "I asked myself, 'Can we get a bunch of women out there and see if we can fill this gap?'"
---
Related:
Question looms at the Capitol: What will it take to end the teacher walkout?
How to tune in at 8:30 a.m.: Will the Oklahoma Senate pass bills that could end teacher walkout?
---
She also was moved by the circumstances of her own children, who attend Jenks Public Schools. Murphy also was concerned that teachers were not receiving support from the state.
"I was surprised at the lack of funding and support teachers get from the state," she said. "I found parents had to fill in the gap."
After posting the idea on the Oklahoma City-based Girl Attorney LLC Facebook page and receiving a positive response earlier in the day, Murphy said she was overwhelmed with encouragement from teachers who had come across her plan.  
The attorneys are expected to meet at the Oklahoma Bar Association in Oklahoma City and then walk to the Capitol, where they will meet with selected legislators in small groups to listen to how the state got in its current situation before presenting their own proposals. 
"I can't buy that there is no solution," she said. "We have to figure out how to fill in the gap. We will propose change and help draft legislation that creates change for everyone. Teachers have done everything to get the attention of legislators, and it hasn't worked. I get it. I'm 100 percent behind them."
---