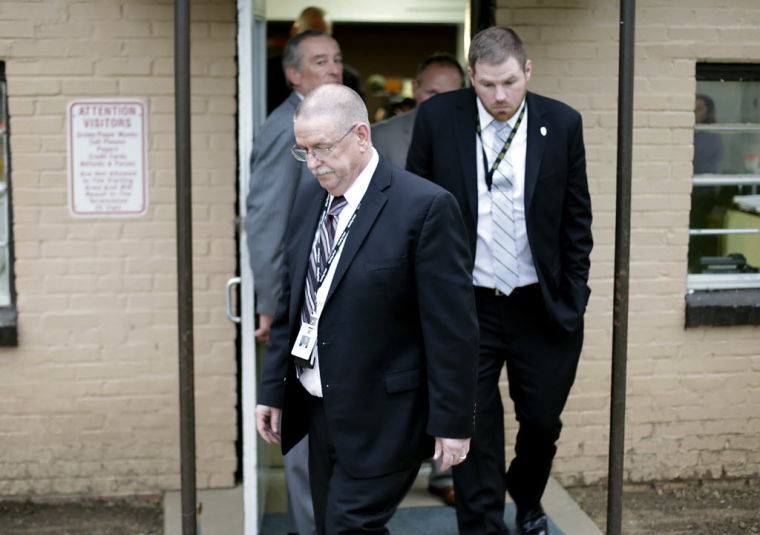 Clayton Lockett's death took nearly four times as long as most Oklahoma executions because a failed IV line started by a medical professional whose credentials remain secret under state law slowly leaked a drug combination that experts had warned could potentially be inhumane, a Tulsa World investigation has found.
When state officials realized what was happening, they technically halted Lockett's execution, but they had no backup drugs to restart the process. Unlike protocols in other death-penalty states, Oklahoma's policy contains few — if any — fail-safes or backup plans in case something goes wrong during an execution.
Gov. Mary Fallin's office knew an hour before Lockett's execution began about complications finding a suitable vein for the injection, but left the decision of whether to continue up to prison officials, a spokesman said.
And state officials have not said whose decision it was to use the three-drug combination in Lockett's execution, which began with an injection of midazalom — a sedative that many medical experts say doesn't qualify as a true anesthetic and could be replaced with more humane options. According to the Department of Corrections policy, the prison's warden "shall have the sole discretion as to which lethal agent will be used for the scheduled execution."
Lockett, 38, reportedly died of a heart attack 43 minutes after his April 29 execution at the Oklahoma State Penitentiary began. Several minutes after a doctor declared him unconscious and executioners had injected two other lethal drugs, Lockett writhed, strained and appeared to be in pain on the gurney, lifting his head and mumbling. Officials closed the curtains to media witnesses, cut off the microphone to the execution chamber and shuttled the witnesses out of the building before declaring Lockett dead.