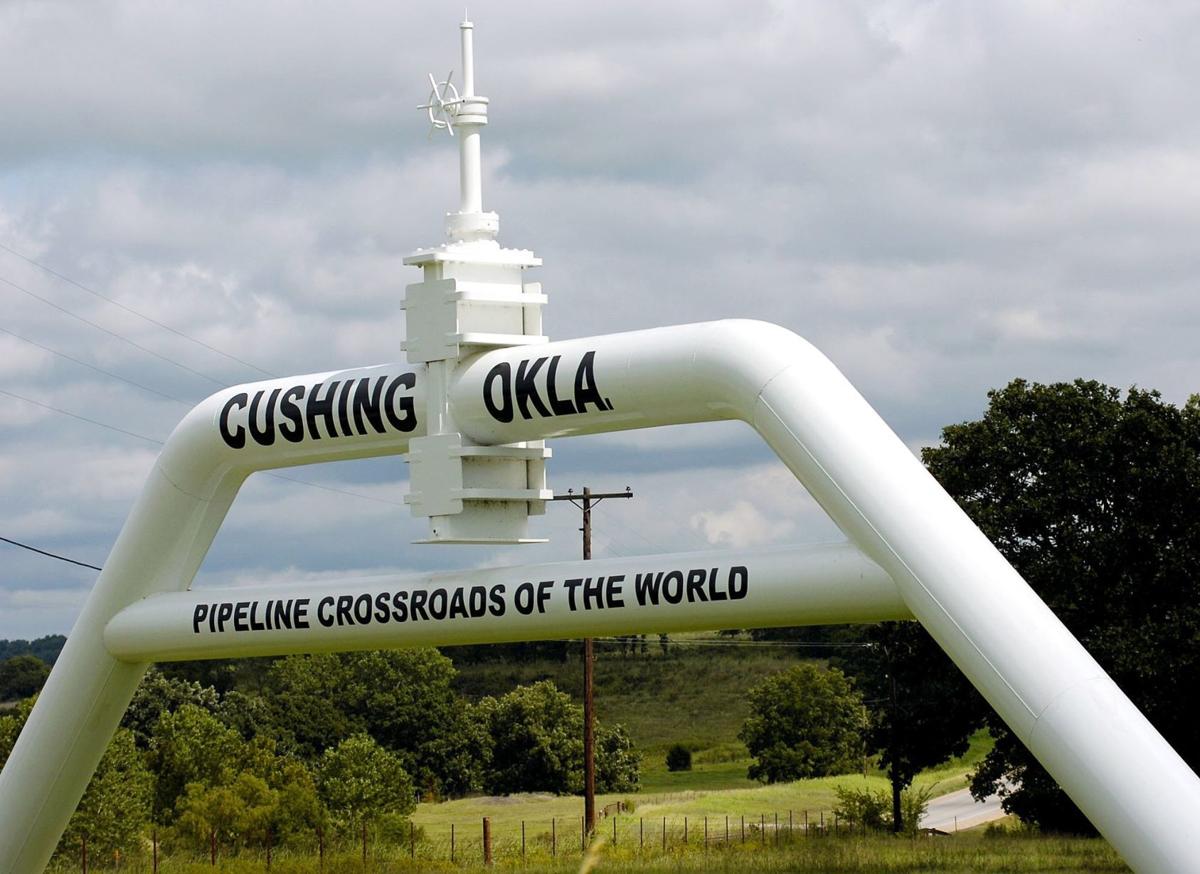 School boards made headlines in every corner of the state of Oklahoma last week for sanctioning school shutdowns in the event of the looming teacher walkout, but plenty more won't be following suit.
Cushing Public Schools receives so much local tax revenue from oil storage facilities located there that the district stopped qualifying for state aid two years ago. Cushing had already paid its teachers about $800 more than the state average and now uses its new, local wealth to provide them each with $1,500 stipends in both the fall and spring semesters.
"We're not in the same situation as everybody else. However, we 100 percent support the schools that are doing what they need to do," said Cushing Superintendent Koln Knight. "Every school has to do what is best for their school and their community — it's a local decision. I met with our teachers, and we said we're not going to lead the charge."
It is a common misconception that there was a statewide school shut down during Oklahoma's last teacher walkout. For four days in April 1990, teachers protested their pay levels and working conditions en masse at the Capitol, but only 145, or 24 percent, of the state's then-600 school districts shut down as a result.
And some teachers and school district leaders say the difference between now and 28 years ago — the lack of a single piece of legislation, such as 1990's House Bill 1017, for which to advocate — is precisely why they can't join or support a full-blown walkout at this time.
Kyla Evans, who teaches fifth- and sixth-grade math at Warner Public Schools in Muskogee County, said the potential for an extended stalemate between teachers and lawmakers was the deciding factor for her and her colleagues.
"We were not only very concerned about graduation and the other effects it would have on the kids, but in the event of an extended walkout, teachers could lose a year of retirement and risk their health coverage if we weren't able to complete our school year by June 30," said Evans.
"It was a very, very difficult decision. We are not letting the Legislature off the hook — we just feel that our No. 1 obligation has to be to our children."
For teachers in Warner, the decision was truly theirs, as Superintendent David Vinson said he would support whatever a majority of the district's teachers wanted to do.
Teachers said they wanted to find a way to take off April 2 to participate with protesters and lobbying efforts at the Capitol. Beyond that, they are planning to dispatch a select group of students and teachers to the Capitol once a week to advocate for raises and a restoration of state funding cut from schools in recent years.
And once Warner seniors could be assured of graduating on time when the district fulfills its minimum required number of instructional hours or days in early May, teachers would walk.
Cindy Shry, fifth- and sixth-grade STEM science teacher, said having that kind of input and power over their situation was important to Warner teachers.
"It was very gracious, being able to listen to everything that is actually going on and being able to have a voice and letting us choose what we felt was best," she said. "We think there will be plenty of opportunities, because it's not a one-day job. It's going to be continuous."
Vinson said another common misconception he has heard is that superintendents and school boards are deciding whether there will be a walkout. In reality, the decision is in the hands of teachers.
"If teachers walk out, then I still have to make the decision about whether we try to have school or not," he said. "Not a single teacher in our state wants to walk out and leave student needs in the balance.
"It's a travesty that a decade-long series of choices by our legislators has forced this difficult decision on some of the greatest people in our state."
In districts that don't shut down or discourage a walkout, teachers' only alternative would be to use personal leave.
Stroud Public Schools' Board of Education decided to remain in session in the event of a walkout, said Superintendent Joe Van Tuyl. That school district receives only a nominal amount of state aid because of very high revenues from local property taxes.
"Our financial standing is not the sole factor, but I think it is a factor," Van Tuyl said.
How Stroud has used its relative good fortune to improve compensation for its teachers is the key, he said. The district offers a unique academic performance incentive in October of each year for all support and certified staff except the superintendent. It ranges from $200 to $700, based on the district's ACT composite score. Additional bonuses of up to $500 for teachers are available based on student performance on state tests.
Then last year, the local school board adopted a new teacher salary scale with a base of $5,000 above the district's previous base, and in December the board awarded $1,000 teacher bonuses.
Van Tuyl said he hopes all of that means Stroud teachers understand why a walkout would not be officially sanctioned there.
"There were concerns about the education situation in Oklahoma for other districts, but there was an understanding that our district was supporting teachers. They were good with taking that approach," Van Tuyl said.
"Are there some dissenters that did not express an opinion? That is a possibility. But they were given the opportunity to voice an opinion with me and other administrators.
He added, "Our applicant pool has improved, but with that said, I will tell you, our applicant pool looks very much like others' applicant pool."
Don Raleigh, superintendent at Pryor Public Schools, said his district is taking a kind of wait-and-see approach that he describes as "measured."
Raleigh said he and other local leaders were reluctant because their Mayes County district stopped qualifying for state aid in recent years when local coffers began bursting at the seams with revenue from the Google data center there.
A survey of Pryor teachers found that only 23 percent favored a walkout. So far, the school board approved a calendar change that will have the district using its two remaining snow days on April 2 and 3. Beyond that, Raleigh said officials will just have to see what teachers decide with their feet.
"Ultimately, if teachers decide to make this happen, it's going to happen," the superintendent said. "There's well-laid plans, and then there's the will of the people."
Andrea Eger
918-581-8470
Twitter: @AndreaEger