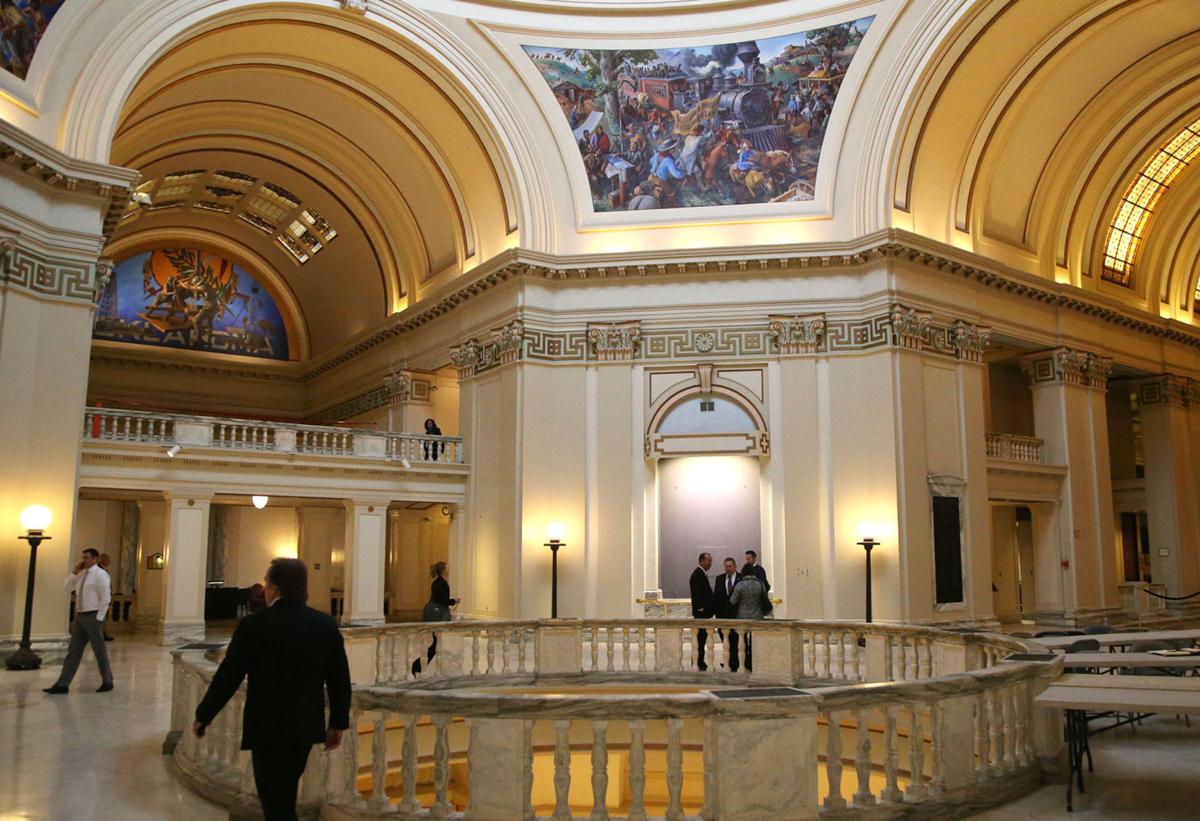 OKLAHOMA CITY — A rule that would make elected officials wait two years before lobbying is getting mixed reviews.
The Oklahoma Ethics Commission recently unanimously approved the rule, which would also apply to agency heads.
The rule will take effect if the Legislature does not act by the end of the session. But the Legislature could also disapprove of the rule.
It comes at a time when more and more lawmakers, many who have termed out, are moving to lobbying their former colleagues as a way to make a living.
Some former lawmakers have gone on to hold prominent positions in state government.
Former Tulsa Republican House member Dan Sullivan runs the Oklahoma Grand River Dam Authority, which is a non-appropriated entity.
Oklahoma Ethics Commission Executive Director Ashley Kemp said the rule expands upon a concept already found in the state constitution that makes lawmakers wait two years before going to work for an agency that receives state appropriations.
The prohibition was in part to prevent lawmakers from creating a position and then taking it.
Policy makers and agency heads have wired around the prohibition by getting posts that are paid for with federal and other non-appropriated dollars, such as fees.
Former Senate Pro Tem Glenn Coffee, R-Oklahoma City, went to work as Gov. Mary' Fallin's Secretary of State after leaving the Legislature. The position was funded with fees. Coffee is now in private practice.
The expanded rule would prohibit policy makers from using their positions to benefit themselves, Kemp said.
"It also serves to ensure state officers and employees always keep the state of Oklahoma and the interests of the citizens as the priority," Kemp said.
Kemp said the rule was not aimed at any particular individual.
Sen. J.J. Dossett, D-Owasso, supports the rule. He is a former teacher.
He said once he leaves office, he can't go back to teaching if it is funded with state dollars.
"We have got legislators who had not been out of office six months and we are appointing them to all these things," Dossett said.
Sen. Josh Brechheen, R-Coalgate, also likes the idea. He has decided not to seek re-election.
He said it ensures that merit is the driver in the decision-making process and not friendship held over from prior years.
Likewise, Sen. Marty Quinn, R-Claremore, said the rule would help avoid the appearance of impropriety. But he also understands that those hiring lobbyists want the most experienced person in the job.
He said the rule seems reasonable.
Rep. Meloyde Blancett, D-Tulsa, understands and appreciates the intent of the rule, but said it could be more harmful than helpful.
She said it will limit institutional knowledge and prevent someone from leveraging their experience.
"Not everybody is a dirt-bag politician," she said. "Some of us are just trying to do good."
Jim Dunlap is one of the more well-known lobbyists under the dome. He served in the House and Senate as a Republican from Bartlesville before hitting term limits. He went straight into lobbying.
He said he doesn't think the Ethics Commission has authority to tell a private citizen what they can or can't do or prevent the person from petitioning government. He said the rule goes too far.
"Our talent pool in Oklahoma is not that deep," Dunlap said. "We need qualified people who know the process to serve not only as a lobbyist but also in appointed positions for the governor."
"My primary problem is they are trying to dictate to someone what they can or can't do to make a living," said Rep. Lewis Moore, R-Arcadia. "It is not fair."
Lobbyist Tommy Thompson, a Democrat from Atoka, served in the Legislature and then became a lobbyist.
"You don't have any authority or power over anybody," Thomas said. "Legislators can tell you no and do tell you no."
Bobby Stem was an assistant to former Senate President Pro Tem Stratton Taylor, D-Claremore, before becoming a lobbyist.
He said the rule is unnecessary.
"I don't believe that people who have come out of state government work are necessarily more influential than others," Stem said. "I think they are very knowledgeable and obviously are well aware of certain processes within the agency they came out of, but their ability to affect change at the Legislature is no greater than anybody else."