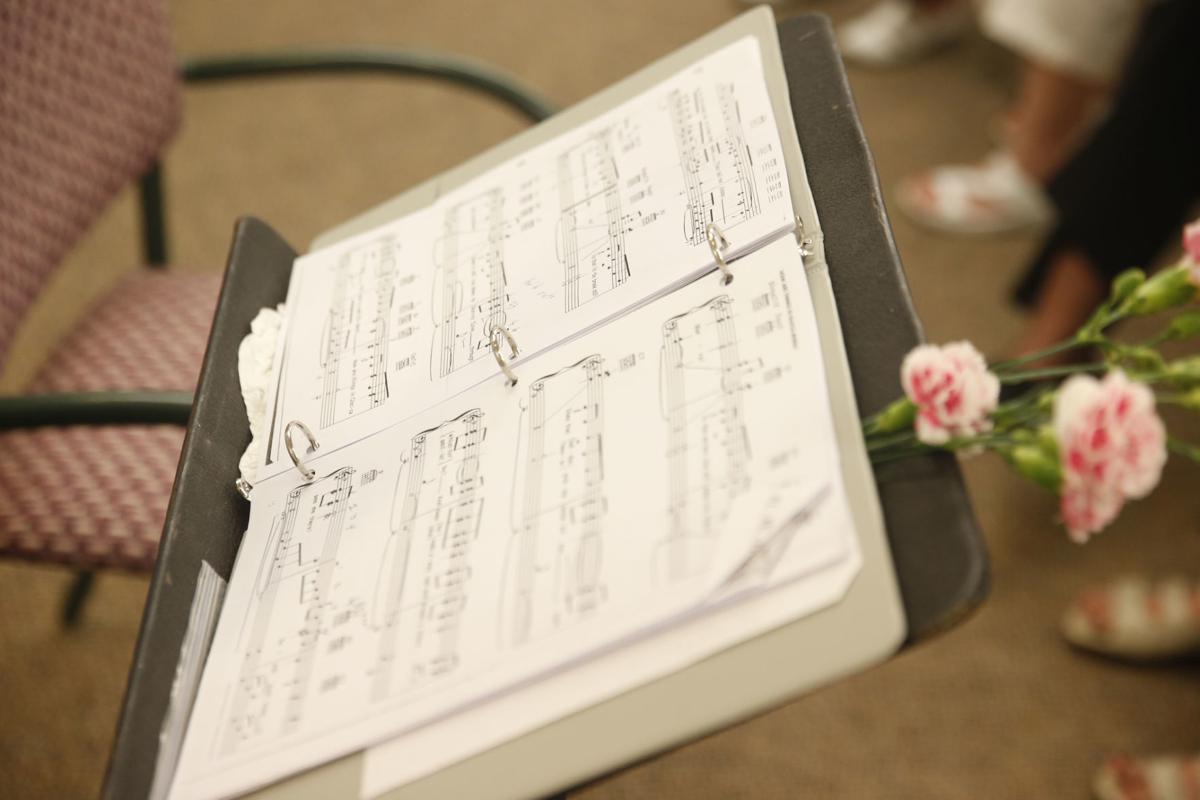 Clarification: This story has been updated to clarify that "Swing Low Sweet Chariot" was written before Oklahoma became a state.
---
On a scorching hot afternoon in August 1840, several slaves were hoeing long rows of cotton on a plantation near Hugo in the southeast part of what is now Oklahoma. They had been at it since sunrise and wouldn't quit until sunset. But as usual, as long as they kept working, they kept singing.
Wallace Willis, known to the other slaves as Uncle Wallace, could see the sun glinting off the Red River south of the fields, and it made him think of the Jordan River where Christ was baptized, a river that symbolizes the hope of conquering death and rising again to a better life in a better world.
He began to improvise a new melody.
"Swing low, sweet chariot. Coming for to carry me home ... I looked over Jordan, and what did I see? Coming for to carry me home."
Born in Mississippi, Willis had come to what was then Indian Territory on the Trail of Tears with his wife, Minerva, and their slave owner, a wealthy Choctaw farmer named Britt Willis. Many decades later, Britt's granddaughter would preserve the family's memories of how the song came to be written. But it never would have become famous if Britt had kept Willis and Minerva on the plantation.
Sometime during the 1850s, Britt "loaned" the couple to nearby Spencer Academy, a boarding school for Choctaw boys, where the Rev. Alexander Reid served as superintendent until the Civil War started in 1861.
Reid would often have Willis entertain the students and guests in the evenings, and he memorized many of the songs, some of which had been written by Willis himself. His favorites included "Swing Low." And after the war, Reid taught it to the Jubilee Singers of Fisk University, an African-American a cappella group.
In 1873, the Jubilee Singers embarked on a European tour visiting Britain, France, Germany and Russia to raise money for their university's campus in Nashville. And "Swing Low Sweet Chariot" became their signature piece, earning standing ovations in some of the most prestigious opera houses in the world. Queen Victoria is said to have been so moved by the performance that she commissioned a life-size portrait of the singers.
The song became so well-known across Europe that, more than a century later, a stadium full of people could spontaneously start singing it from memory. English fans began chanting the lyrics during a dramatic comeback victory in a 1988 rugby match with Ireland.
Why "Swing Low Sweet Chariot"? British newspapers have offered several theories, some of which don't seem terribly flattering to the fans involved. But it became an ingrained tradition at Twickenham stadium, where "Swing Low" is now basically the equivalent of "Boomer Sooner."
Historians believe Wallace is buried in an unmarked grave somewhere in the old Doaksville Cemetery, east of Hugo and just a few miles north of the Oklahoma cotton field where he wrote his world-famous masterpiece.
Be the first to know
Get local news delivered to your inbox!