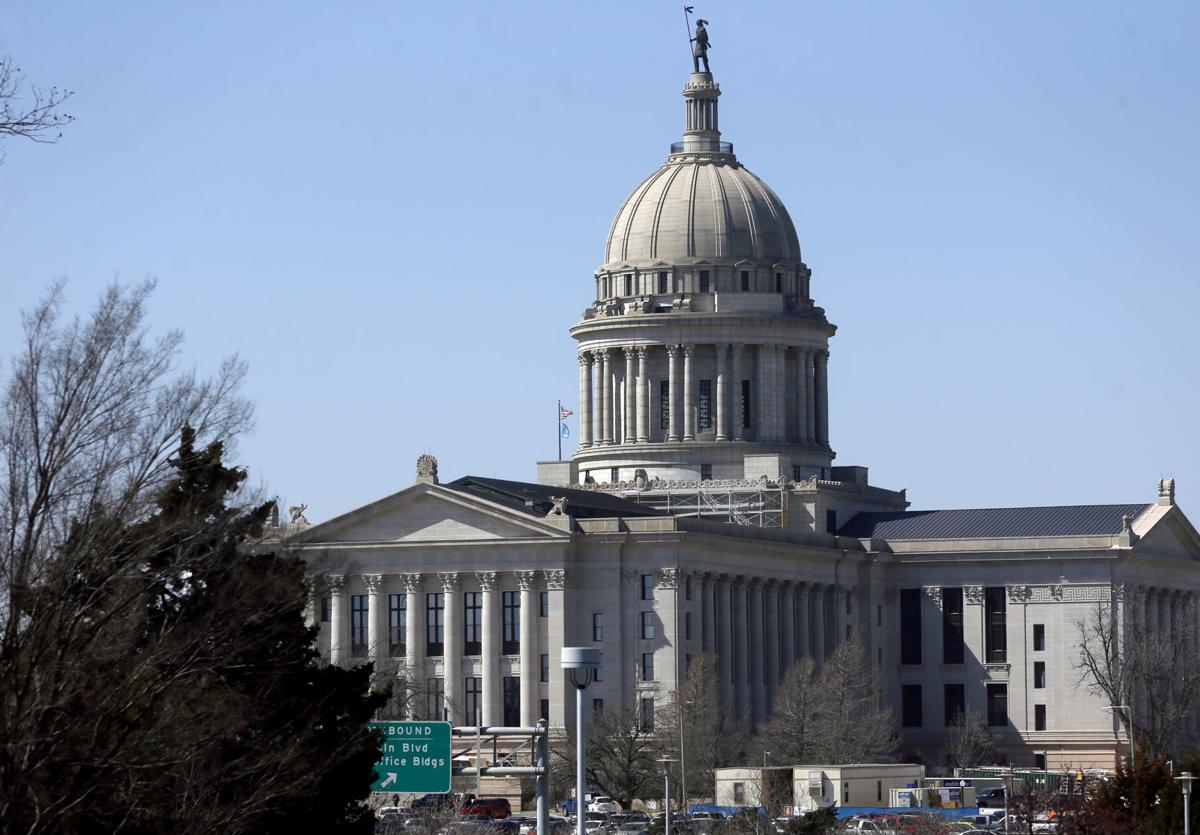 Oklahoma Senate President Pro Tem Mike Schulz hopes his legislative career is over. He bade his final farewells, moved final adjournment of the 2018 session and went to (maybe) his last press conference Thursday evening.
But the term-limited Schulz, R-Altus, doesn't officially leave office until November, and as much as it makes him cringe, he knows the Legislature may be back at the Capitol before then.
"We joke about that a lot," he said Thursday, "but I hope it doesn't happen."
But it could, and for reasons largely beyond lawmakers' control.
One is State Question 788, which, if approved by voters on June 26, would legalize medical marijuana. The law would become effective July 26, and the Legislature has not agreed on a regulatory framework for it.
That's important because, critics say, the state question is written so broadly that it allows just about any kind of use. The language would go into statute, not the state Constitution, and so can be easily amended.
The state budget, which kept the Legislature in session for most of the last 15 months, is also problematic. It relies heavily on a $400 million tax package that is the subject of a referendum petition. Legal authorities say implementation of those taxes would probably be suspended if the repeal petition gathers the required 41,000 valid signatures by the July 18 deadline.
And that would be before it goes to a vote of the people, probably on the November general election ballot.
Win or lose, the referendum petition could have important long-term implications.
The petition seems likely to be a complicating factor in legislative campaigns and the race for governor. Merely getting it on the ballot could force legislators to decide between scaling back or rescinding pay increases for teachers and state employees or cutting other areas of state government that have already seen reductions of 40 percent or more.
Oklahoma had not raised taxes under the state's three-fourths rule in the 26 years of the requirement's existence. If the petition is successful in repealing the tax package known as House Bill 1010xx, legislators might not want to tackle such a daunting task again for at least that many years more.
Veto power
Some lawmakers were concerned enough about Gov. Mary Fallin's vetoing or pocket vetoing late legislation that for most of Thursday it appeared that the Legislature would recess rather than adjourn sine die.
Fallin vetoed four bills just ahead of adjournment Thursday evening, although no public announcement was made until nearly midnight. It's unlikely that the Legislature would have tried to override any of the four.
But there is speculation that Fallin might not sign a "constitutional carry" gun bill opposed by numerous business and professional groups as well as the Oklahoma City Thunder basketball team.
Another possibility is a measure allowing private organizations that receive government funds to make adoption and foster home placements based on religious convictions.
Schulz acknowledged Thursday that the House and Senate considered recessing rather than adjourning on Thursday to limit Fallin's use of the veto.
The state Constitution provides that measures not signed by the governor after the Legislature adjourns are, in effect, voided, or "pocket vetoed." But bills not signed by the governor while the Legislature is in session are enacted automatically after five days.
By recessing for 10 days, the Legislature would have prevented any so-called pocket vetoes, forced Fallin to veto in writing anything she doesn't like and then opening the possibility of a veto override.
Taking care of (other) business
While most eyes were on the budget and school funding, the Legislature did get a few other things done.
For sheer volume, the most activity probably was in the areas of criminal justice reform and alcohol-related laws in advance of Oct. 1, when major changes in the way beer and wine are sold in Oklahoma take effect.
Making teacher pay a priority essentially cut three weeks out of the legislative calendar because it moved the entire budget-making process from the end of the session to the middle. That didn't leave much time for the sort of policy-driven legislation that normally occupies April.
The only abortion-related bills that made it to Fallin's desk had to do with reporting underage pregnancies as possible cases of child abuse, statutory rape or human trafficking, and barring state contractors from dealing in fetal body parts. Transgender bathroom bills didn't get far, and only Cirque du Soleil-quality parliamentary contortions got an anti-LGBTQ bill to the floor, and that on the last day of the session.
Other measures to make it through the legislative process on the final day included another reiteration of legislation allowing Ten Commandments monuments on public property, as long as they are part of a display of "documents of historic significance," and one that extends a tax credit program for aeronautical engineers to the automobile industry.
Rep. Scott Fettgater, R-Okmulgee, who carried the bill, said an electric car manufacturer is considering a plant in Oklahoma.
End of an era
Schulz noted that he is the last Republican member of the Legislature to have served in the minority.
Schulz won a hard-fought special election in early 2006, when Democrats still controlled the Senate. They lost the majority later that year, when the regular elections resulted in a 24-24 split.
The GOP gained full control in 2008.
"When you're writing the rules for next year," Schulz said in his farewell remarks Thursday, "protect the minority. Remember to protect the minority."
Randy Krehbiel
918-581-8365
Twitter: @rkrehbiel