---
About this series: Over the past two months, the Tulsa World reviewed hundreds of documents and analyzed data files on Oklahoma earthquakes. The World also interviewed dozens of people impacted by the issue statewide.
---
The warning may have seemed a little dramatic at the time, but OSU geology professor Todd Halihan wanted to get lawmakers' attention about the risk of a damaging earthquake.
"We knew the dust bowl would happen scientifically, but as scientists we did not communicate it effectively to the people of the state; I don't want to do it again with a large earthquake," states a slide in Halihan's presentation to an interim study committee last October.
"If a damaging earthquake occurs, do the right people foot the bill or do the taxpayers or the companies who are taking the proper precautions foot the bill?" 
The hearing featured testimony from Halihan, Corporation Commissioner Dana Murphy and others on the growing number of earthquakes and what the state should do about the issue.
The state now leads California in the number of earthquakes. Oklahoma had more earthquakes of 3.0-magnitude and higher in 2014 than all earthquakes of that size since 1978 combined.  
Rep. Jason Murphey, a Republican who lives at the epicenter of an ongoing earthquake swarm near Guthrie, sponsored the interim study along with Rep. Cory Williams, D-Stillwater. Williams' Payne County district has also seen a spike in seismicity in recent years.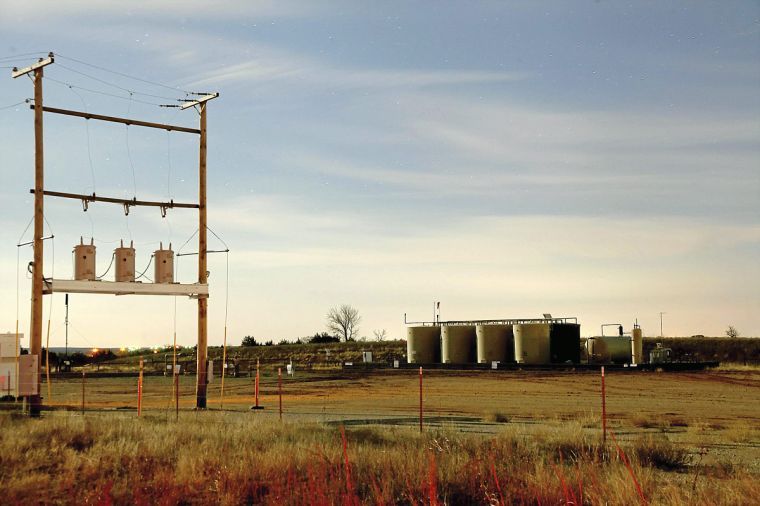 The "Daddy Don" wastewater disposal well, which is operated by Devon Energy, is east of Stillwater in Payne County. The well is one of nine Devon wells that have received directives by the Corporation Commission related to earthquakes. JOHN CLANTON/Tulsa World
Murphey said the hearing was part of an ongoing effort to engage all sides — government officials, the energy industry and citizens — in an effort to find consensus.
"I have respect for those who make their case and say, 'This is how I feel,' but I don't respect the approach of those saying, 'This clearly has nothing to do with the energy sector. Let's not look at it.'"
Murphey said he believes "there's a little of that but I think the responsible players in the energy sector know they need to look at this."
"I can assure you that if that big event occurs, that the politics suggests that the energy sector is going to be on the defense and that's not going to be good for anyone."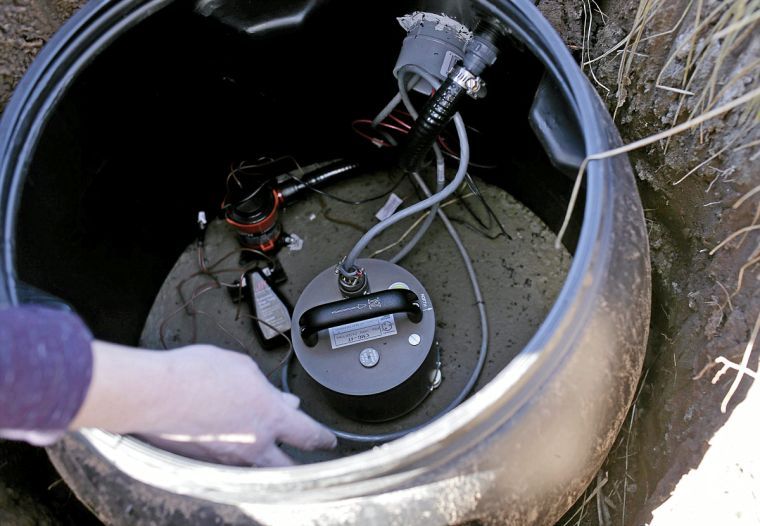 Amberlee Darold, a state seismologist with the Oklahoma Geologic Survey, puts a new seismograph into the ground in a rural part of southwest Oklahoma City. The station was paid for by an oil company interested in developing the field. JOHN CLANTON/Tulsa World
Fears of a large earthquake in Oklahoma are not unfounded.
In July, a study published in Science stated that a large section of the Nemaha fault running through the state's center "is capable of hosting a M7 earthquake."
The Oklahoma Geological Survey and the United States Geological Survey warned last year that chances had increased for a damaging quake similar to the 2011 earthquake in Prague. That 5.6 magnitude earthquake was the state's largest.
Though many news reports stated about 14 homes were damaged, the final toll was much larger.
According to the state Insurance Department, 174 homes were identified as having earthquake damage in Lincoln and Pottawatomie counties, including six destroyed and 20 with major damage.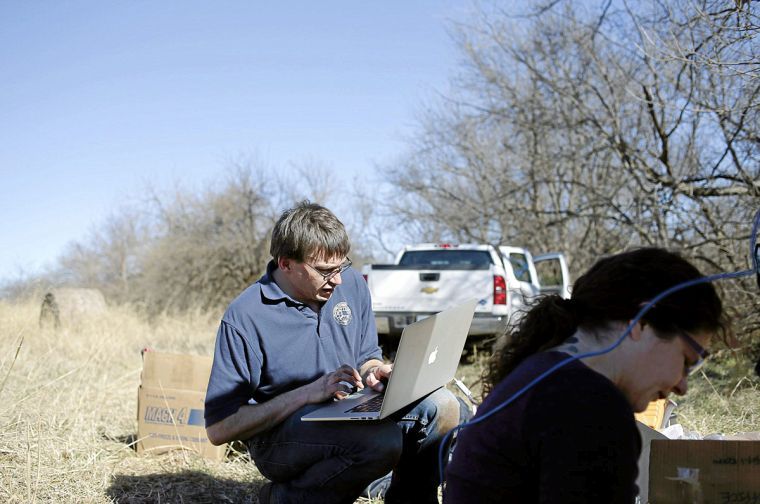 Amberlee Darold, (right) and Austin Holland, seismologists with the Oklahoma Geological Survey, set up a new seismograph in a rural part of southwest Oklahoma City. JOHN CLANTON/Tulsa World
Dozens of studies since the 1970s have shown a convincing connection between earthquakes and fluid injection. After fluid injection was thought to have triggered earthquakes at the Rocky Mountain military arsenal well, scientists conducted a lengthy experiment in which they literally turned seismicity off and on by varying injection volume and pressure.
Some studies, including two in Oklahoma, have also found a connection between earthquakes and hydraulic fracturing, which uses high-pressured fluid and sand to blast open rock and free trapped energy deposits. Those earthquakes tend to be weaker and don't last as long as those believed to be induced by wells used to dispose of oilfield wastewater.
Oklahoma has more than 3,200 active wastewater injection wells permitted and overseen by the state Corporation Commission. As new drilling techniques have reopened areas of the state for oil and gas production, the volume of wastewater coming up with that oil and gas has ballooned.
For every barrel of oil, up to 10 barrels of salty water laden with naturally occurring contaminants comes up with it. Injection wells disposed of 1.1 billion barrels of wastewater in 2013, the latest year figures were available. That's enough wastewater to fill 567 petroleum supertanker ships or to fill Lake Yahola 23,000 times.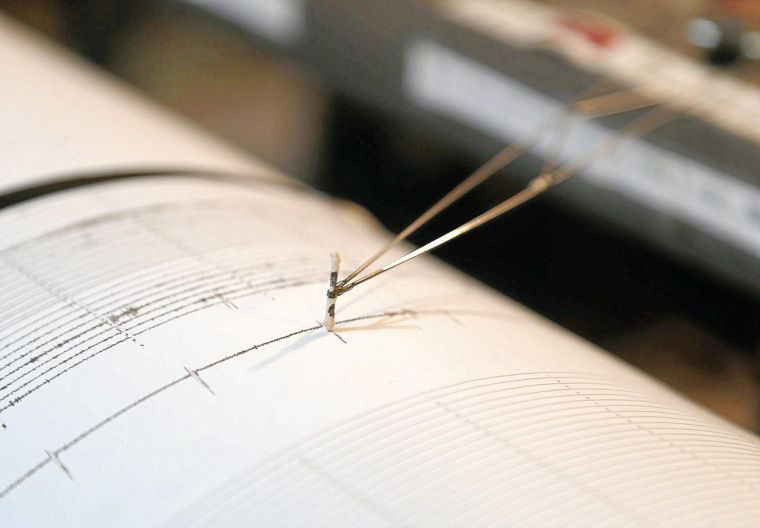 A baby Benioff seismograph is shown at the Oklahoma Geological Station in Leonard. The device, which measures earth movement, has been replaced by digital seismographs. STEPHEN PINGRY/Tulsa World
Because the brine is toxic, it must be disposed of properly, usually by injecting it back into the ground. But the wastewater doesn't always go back into the same place.
About 60 percent of the state's wastewater is injected into the Arbuckle geologic zone. Well operators prefer the Arbuckle because it is considered porous and able to accept seemingly endless amounts of wastewater.
However that zone of rock is just above the granite "basement" layer, the most susceptible to fracturing under pressure.
According to a 2012 workshop presentation by the Oklahoma Geological Survey's chief seismologist, Austin Holland, the "Arbuckle is near the basement where faults may be stressed to near failure — Fractures and faults in basement may be poorly if identified at all … There could be many old faults lurking in the basement."
Holland noted in another research paper: "Some of the largest magnitude earthquakes associated with SWD injections were centered in the states of Arkansas, Oklahoma, and Texas."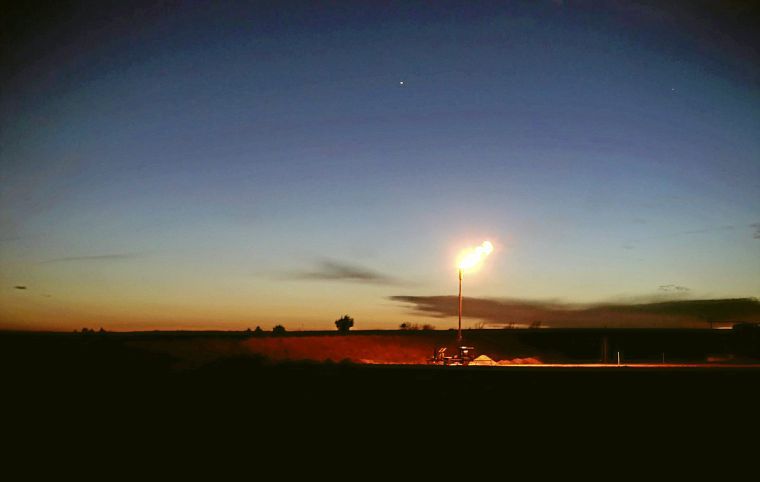 A flare burns in a field east of Stillwater last week. Flares like this one are used to burn off excess gas from a drilling site. JOHN CLANTON/Tulsa World
However, when it comes to official conclusions, the Oklahoma Geological Survey continues to recommend more study while issuing no final reports on whether injection wells have triggered earthquakes.
Larry Grillott, dean of the University of Oklahoma's Mewbourne College of Earth and Energy, said the Geological Survey is currently working on a study of triggered earthquakes as part of a $1.8 million federal grant. The study began last summer and is expected to take two years.
"We can say scientifically very general things but that's quite different than putting it into a regulatory framework that might have side effects that you didn't think about," Grillott said.
The Geological Survey is housed at OU within the Mewbourne College, named after oilman and benefactor Curtis Mewbourne.
"We do get a lot of support from the energy industry," Grillott said. "Most of the budget of the Oklahoma Geological Survey is state funding. We get some support from the industry."
Grillott said energy industry funds went toward seismometers and some matching funds for the federal grant.
"We feel comfortable that we have the right balance and that we are objective in this. I worked in the oil and gas business for more than 30 years. We are looking to do the right thing. … There's room in all of this for honest differences and sometimes that gets lost I think."
A.J. Ferate, vice president for regulatory affairs at the Oklahoma Independent Petroleum Association, said while studies have connected specific wells with earthquakes, he does not believe any provide consensus "in a blanket fashion ... that injection wells cause seismicity."
"I'm absolutely not going to sit here and say that if a well is causing earthquakes, it needs to keep producing," he said. 
"Injection well operators have a responsibility to study the unique geology of the area they intend to inject into to reduce risk and prevent harm to safety or the environment."
However some Oklahomans say the state is allowing the energy industry too much leeway to police itself.
Tulsa-based petroleum geologist Bob Jackman recently wrote a letter to Sally Jewell, U.S. secretary of the interior, calling for an investigation of the United States Geological Survey's earthquake hazards program. Jackman's letter said he believes information on Oklahoma's earthquakes is being withheld from the public by the state and federal government. 
"There are 19 peer-reviewed studies written by 32 scientists on this issue. ... The demand for more studies is just a form of delay. The other scientists are saying the debate's over," Jackman told the World.
---
---
Ziva Branstetter 918-581-8306
Be the first to know
Get local news delivered to your inbox!