Editor's Note: The Tulsa World spent a year producing a six-part narrative on what remains perhaps the state's most infamous cold case: the unsolved murders of three girls — Lori Farmer, Denise Milner and Michele Guse — at a Girl Scout camp near Locust Grove 40 years ago. Arrested after an intense manhunt, Gene Leroy Hart, who was charged with the crimes, was ultimately acquitted after a sensational trial. The series examines the details of what happened and the lingering effects on those who survived.
---
CHAPTER SIX: STILL FEELING THE IMPACT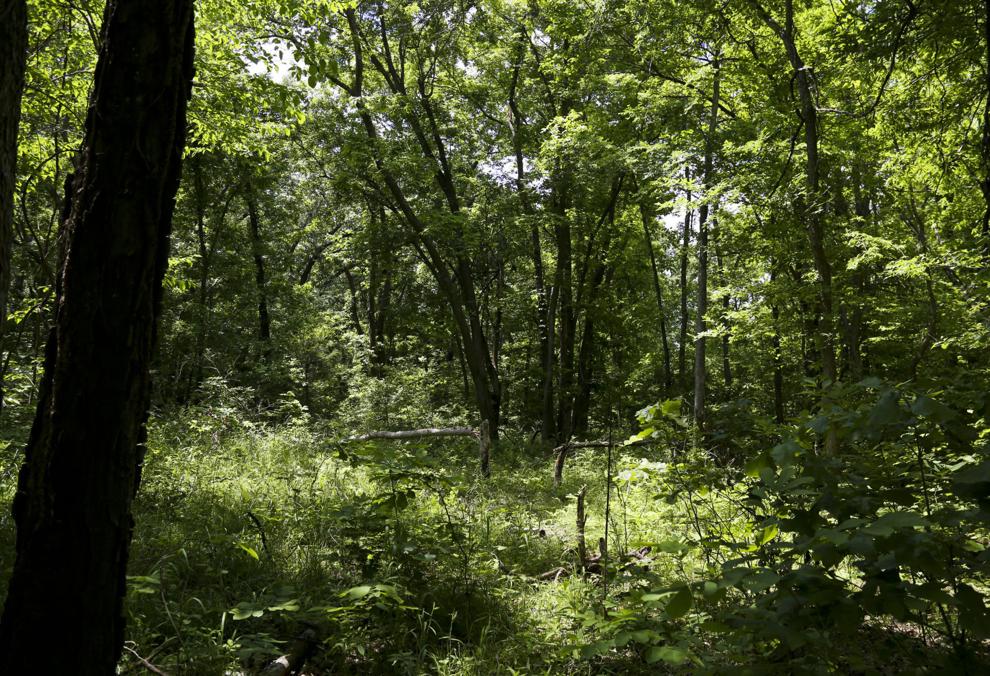 Everywhere Carla Wilhite turned, something familiar seemed to jump out at her.
Even the old ceremonial fire ring at Inspiration Point.
They were all still there.
But it's what was missing from the whole scene that affected Wilhite most.
Visiting the former Camp Scott with a group of fellow alumnae in 2015 — nearly 40 years since they were last there — she looked hard for the Kiowa unit where she had been a counselor.
"There was no foundation, no anything," Wilhite said. "(It was) pretty much filled in with trees ... as if it were never there.
"As if the murders had never happened.
"I wasn't prepared for that."
Wilhite knew that they had happened, of course — better than just about anyone. The one who'd found the bodies of Denise Milner, Lori Farmer and Michele Guse on June 13, 1977, she'd carried that horrific image in her mind ever since.
Turning from where the Kiowa unit had once been, she was able to point out the general area where the dead girls had lain.
And there, Wilhite said, she and her companions paused.
"We prayed together and had a moment of silence," she said. "It was a hard thing to do and also felt like the right thing to do. Pray for the children, the parents, for Camp Scott and for ourselves."
No one had been quite sure what to expect of going back to Camp Scott, Wilhite said.
There was some apprehensiveness up front, she said. And for days afterward she would feel a "sense of loss" about the Kiowa unit.
But in the end, one feeling about the return — a good one — prevailed over all others.
"I felt like I was home," Wilhite said.
---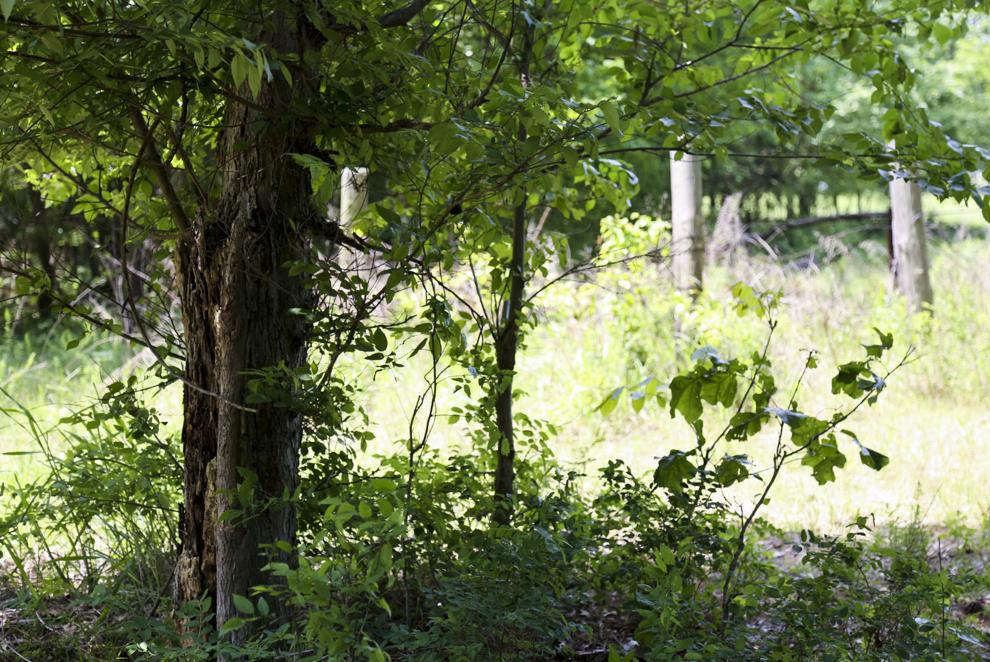 Camp Scott, which was shut down after the murders, is now privately owned and used for a hunting lease.
But in the past couple of years, with permission, a number of people with ties to the case have made trips back.
Wilhite was part of a group organized by former camper and camp aide Michelle Hoffman.
For her group, Hoffman said, it was part of a healing process that had been too long delayed.
"What's amazing is the amount of guilt that many of us felt. Because these girls died on our watch," Hoffman said.
Those feelings were never shared, she added. In that era, they weren't supposed to talk about it, just move on. Which, as the medical world now knows better, can lead to emotional problems later.
Hoffman lived with anxiety attacks for years, with no idea it might be related to the murders. She was finally diagnosed with post-traumatic stress disorder.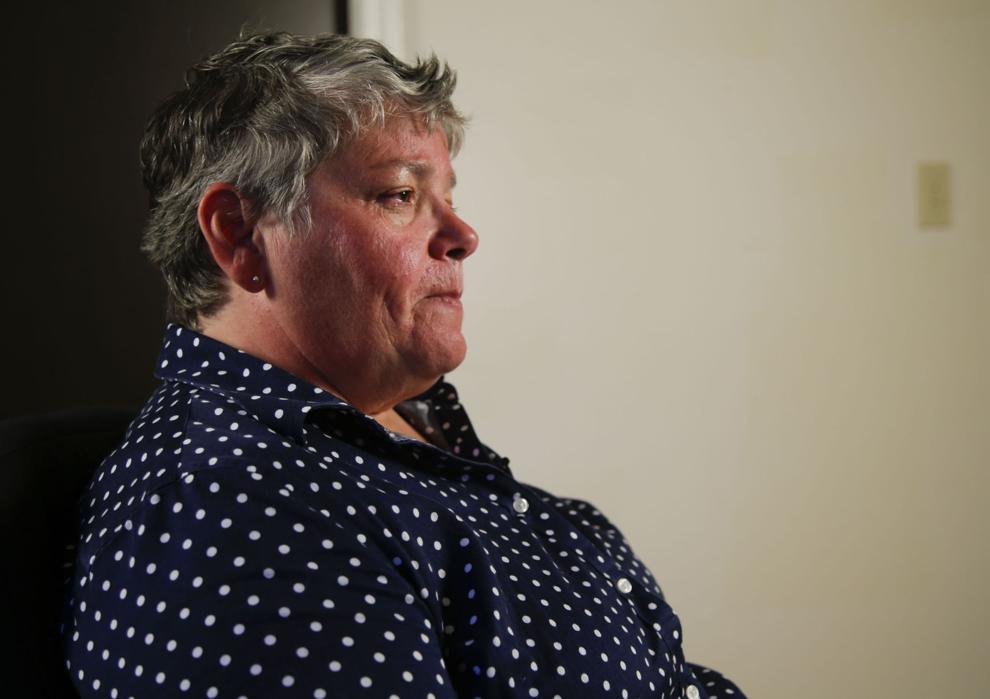 "I had thought I was losing my mind," she said.
Taking a therapist's advice to find a creative outlet, Hoffman started interviewing fellow Camp Scott alumnae from the summer of 1977 for a documentary.
She was initially met with anger about "stirring it up," she said.
"I had to convince them to talk."
---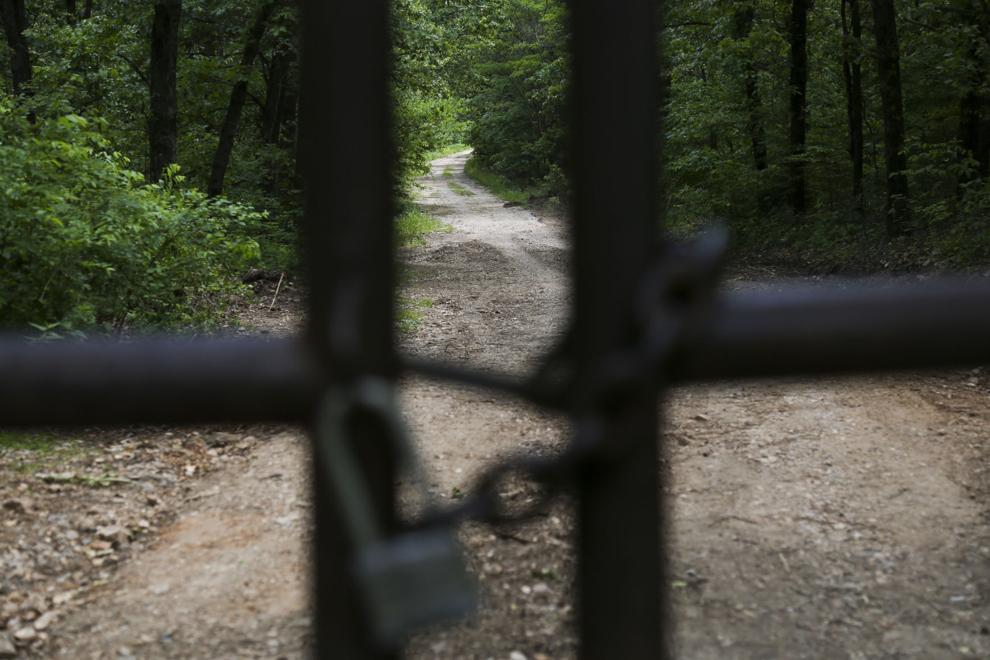 Playing a role in that healing, for several of them, has been a new friend.
Born and raised in Locust Grove, Dean Majors was 6 years old at the time of the murders. His boyhood home was just a mile from Camp Scott, in fact.
Now a Tulsa accountant, Majors says the case remains a sensitive subject for some in his hometown.
But whichever side they come down on, Majors said, "They are all good people just trying to live with the aftermath."
It wasn't planned, Majors said, but a few years ago through social media he began talking to the Milners, and from there he met the Farmers.
Relationships were sparked. Now they are valued parts of each others' lives.
Majors has even taken the Farmers for a couple of visits to Locust Grove.
"I'd kind of like for the families to know that the people there do care," he said. "That there were way more people out there that were more sympathetic than what they ran into. Not everyone was against them. ... You always hear the loud minority. And that doesn't necessarily represent everybody."
Majors, who also facilitated Hoffman's group's return to Camp Scott, is hopeful about the future.
"I'm sure the families still have their feelings about what happened back then, but maybe their feelings about the town aren't quite as negative as they were before."
---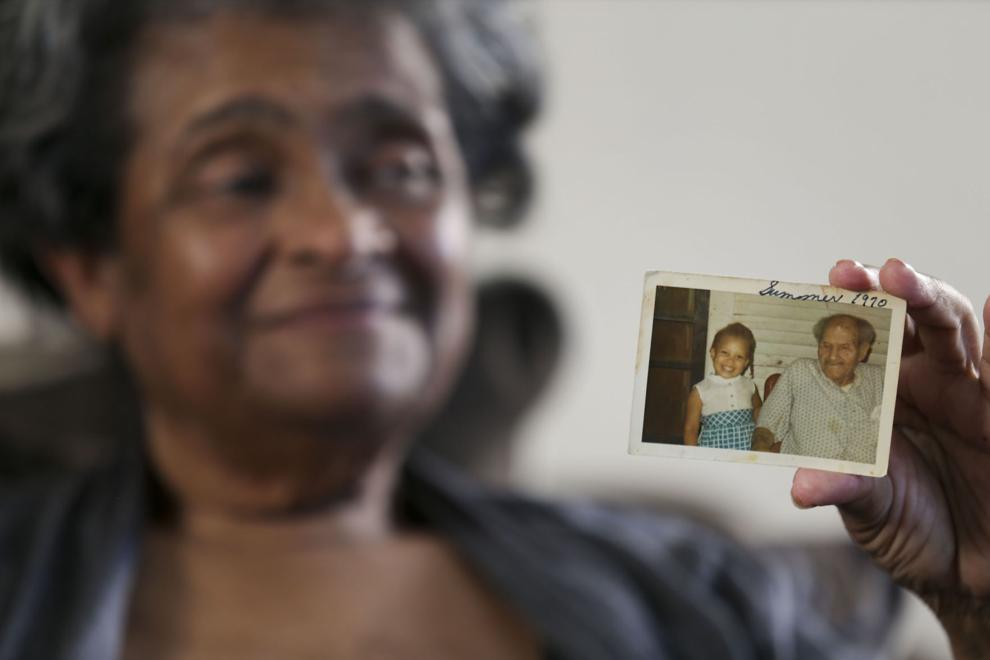 For many of this story's survivors, it's been a season of returns.
Bettye Milner had one of her own to make, and Majors was involved in it, too.
For almost 40 years, since the burial, Milner had not been back to her daughter Denise's grave at Green Acres Cemetery.
She had been to the cemetery itself, she said, but could not bring herself to view the grave site, which is next to the grave of Walter Milner, Denise's late father.
But in January 2016, at the encouragement of family — and with Majors, her friend, at her side — she finally did it.
"I was glad to finally be able to," Milner said.
What had held her back for so long, she can't say.
As the granddaughter of a Baptist minister, she attended a lot of funerals and burials growing up. She's always been uneasy about "the idea of putting somebody in the ground."
It had never been so real, though, until it was her own daughter.
Encouraging Milner to visit the grave was her youngest daughter, Kristal. She was also going for the first time, along with her own daughter (Milner's grandaughter) Denise — named in honor of the big sister Kristal never had a chance to know.
Milner said she doesn't know when or if she will go to the grave again.
"But at least now I know that I can," she said.
---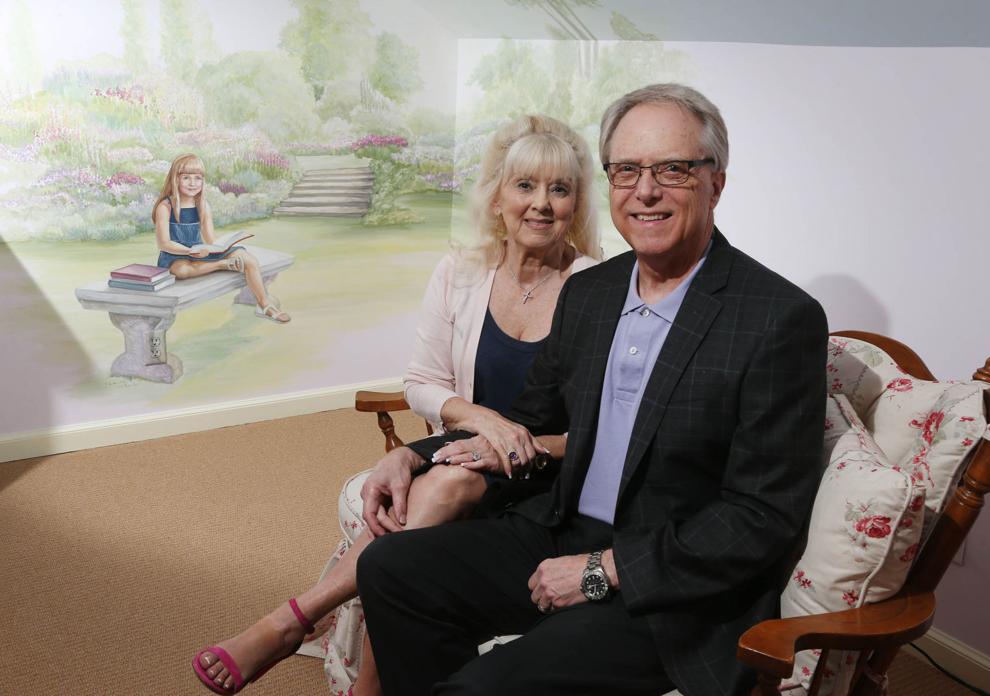 The outcome for families who are hit by tragedy is often not good. The stress is intense, and it can wreck lives and homes.
But that's where the families in the Oklahoma Girl Scout murders are exceptional.
Forty years later, they are still standing.
For the Farmers, married now for 52 years, they are more committed to each other than ever.
"When you lose a child to murder, it's a tremendous grief. It just seems to be perpetuated," Bo Farmer said, adding that through any legal proceedings to follow, and even beyond that, the loss is relived over and over.
After attending every day of the preliminary hearing and trial with his wife, Bo has remained a supportive presence at her side, as well as a partner in her advocacy work.
"You don't mess with Sheri," he says with a chuckle — a reference to his wife's strong will and reputation for getting things done. Over the years, he's found himself saying that phrase a lot, and while he laughs, the admiration in his voice is obvious.
For all her outward toughness, though, Sheri admits it's been a different story on the inside.
Ever since her daughter's death, she has battled depression and feelings of guilt.
"That's something I have not talked about," she said. "I think now maybe it's time. I hope it will help someone."
She hopes, too, that the families' examples will be helpful.
"I'm proud of all of the families," Farmer said. "We were three very different families bound together through horrible circumstances."
"We are a family. We cared about Lori. We still care about Lori. And yet we have moved on," Sheri said, adding that despite what perceptions might be, the family is not "stuck in tragedy ... or in a place of blaming."
They would like answers, yes.
"But that's not the 'end all' that will suddenly make our lives perfect," she added. "There is no 'closure.' I don't know who made up that word. It's a journey."
Accompanying Sheri and Bo on that journey have been their four surviving children.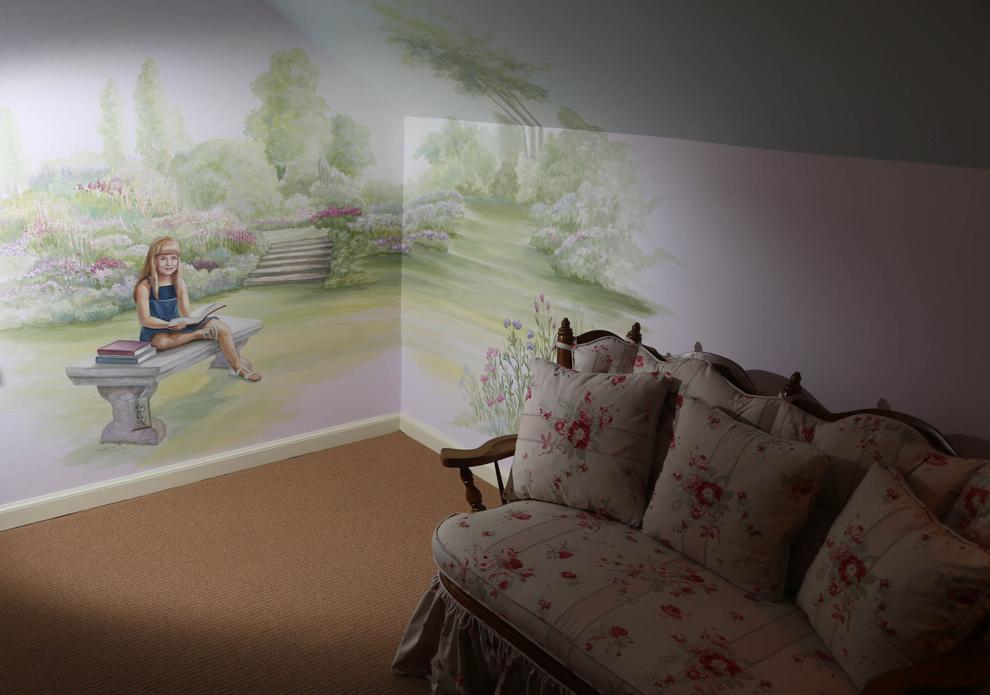 The oldest, Misti Shannon, who was 7 when her sister died, said she admires her parents for how they raised her and her siblings "from that moment on."
In their early 30s at the time, "they didn't have an owner's manual or playbook on how to handle the murder of your 8-year-old daughter. They did the best they could. And they've done very well."
Shannon said she and her siblings always felt "loved and fully supported." And while there were "ups and downs," she said, "having a strong family at home" made all the difference.
The foundation of that, Sheri Farmer said, was, and remains, faith: "My children are all faithful to God. I think they saw that 'If my mom and dad can go through something like that and still believe in God, then I guess there's something to it.'
"I believe we are only here today as a family because God is good."
Staying faithful to God was also key for Bettye Milner.
A longtime member of Antioch Baptist Church, her faith helped her deal with all the "whys" that plagued her for years.
Add to it the events of the past couple of years — with the visit to the grave, and meeting and talking to camp counselors and others who were there — and Milner feels as whole as she has in 40 years.
Of course, she added, no healing will be complete without answers.
And those continue to be elusive.
"I thought one day we would finally know what happened," Milner said. "But now I don't think we ever will."
---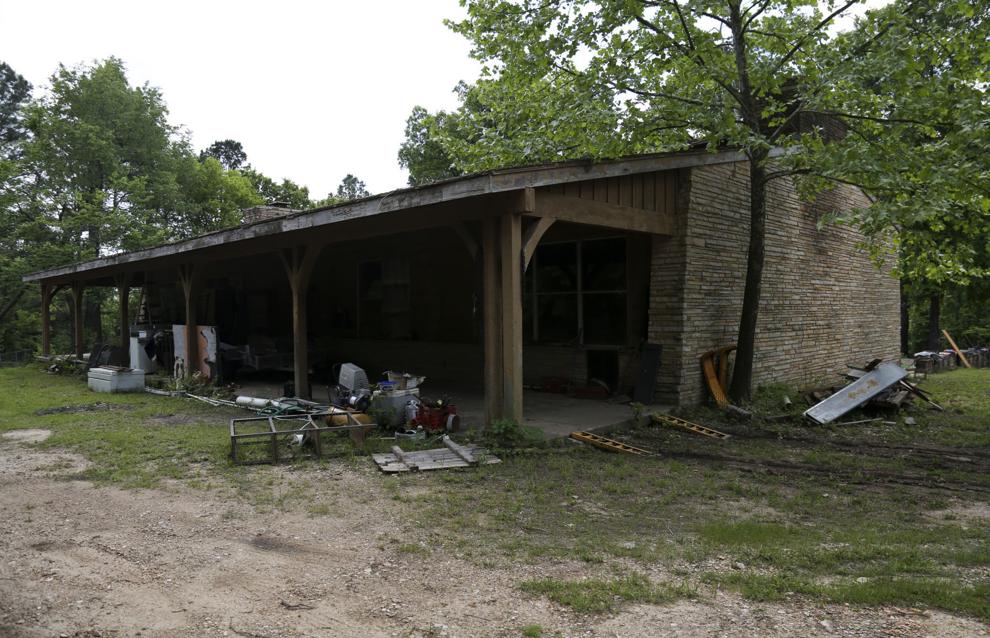 Some people remain determined that won't be the case, though.
One of them, Susan Kelly, who operates the website campscottmurders.com, says keeping the search for answers going is what motivates her.
"To me that's the most frustrating part. That the families have no conclusion. ... An open wound is still there," said Kelly, a Siloam Springs, Arkansas, resident and self-described "armchair investigator-researcher."
It's a mission that feels personal to her. At the time a 7-year-old Girl Scout whose mother was a troop leader, she remembers how the murders shook everyone, adults and children alike.
"We were 30 miles away (in Siloam Springs), but it felt pretty much next door," she said. "At 7, it was like the boogie man was right outside — like the boogie man was going after Girl Scouts."
The story gnawed at Kelly for years. Then, about 10 years ago, finding little information available, she decided to research it herself.
The result was the website and a self-published book.
The goal behind both, she said, is to "get more and more information out there to people."
The website is an ongoing project and includes transcripts of the complete pre-trial hearings. Kelly raised money herself to make copies of the courthouse originals, then scanned them in.
Keeping the story alive, she said, "gives us a little hold on it." In a sense, it also keeps the murderer "from getting away with it."
Kelly's message to the families?
"We haven't forgotten. And we won't forget. People still care."
---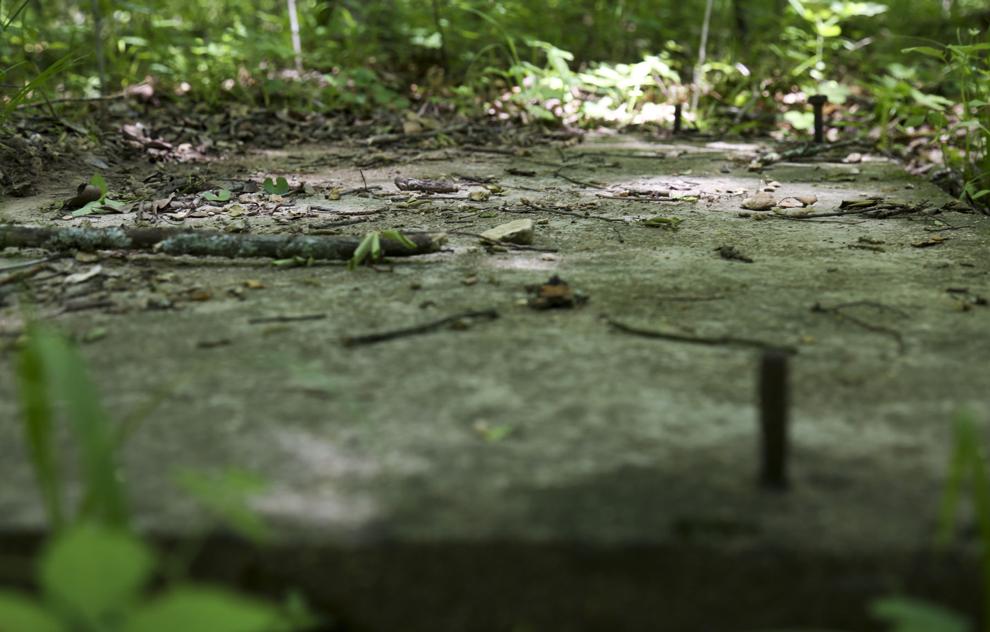 Unlike some of the others with ties to Camp Scott, Mike Wheat won't be going back anytime soon.
"I've been there," he said.
Having seen it at the time of the murders, the former journalist has no desire to return.
Even so, he can't help going back in his mind sometimes.
"We will never know the absolute truth" about the case, Wheat said, as he reflected on it recently. And consequently, people will never stop debating it.
"It's one of those things that generates its own conspiracy theories," he said.
This 40th anniversary project, he added, will spark "another flurry of 'I told you so's' and 'I know who did it' and 'they're hiding stuff' and 'corrupt law' and whatnot."
In the end "it's going to be one of those unfortunate legends of Oklahoma history."
Even if a future DNA test brings more clarity, ex-journalist Doug Hicks agrees some things will never be known.
"Early in my career I'd always want to 'logic' things out," Hicks said. "In other words, I'd want to know why. 'Why did this occur?' You finally came to realize you're not going to get the answer to that in a number of cases. There's no 'why.'"
Just like the Girl Scout murders, he said.
"For years I (asked) 'How could this happen?' And it would be bouncing around in your mind, but you never come up with the answer. No one knows why those girls were killed. And never will. Because it doesn't follow the way we think. We can't think 'there.'"
Rather than dwell on that part, Hicks over the years has thought more about the families.
"I was always impressed with them," he said. "The parents of these children always acted with grace. They had immense grace."
He added, "There were times over the years I wanted to contact them. Just see how they were doing.
---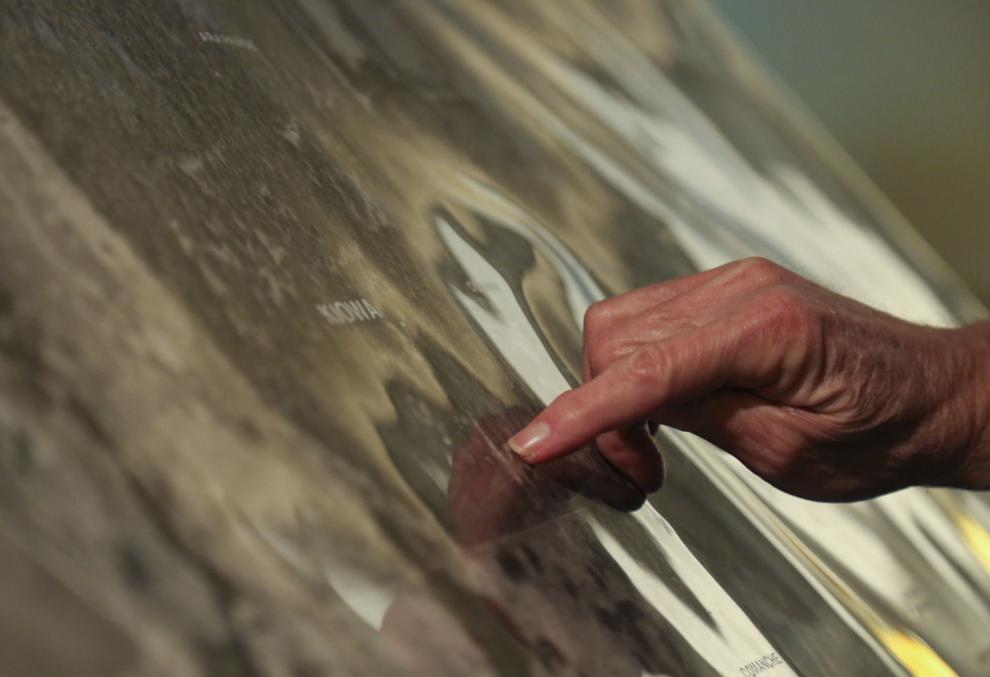 On what was to be her last night at home, Lori Farmer had some unfinished business to attend to.
Before leaving for camp, the avid reader wanted to finish her latest book, Wilson Rawls' "Where the Red Fern Grows."
Sheri Farmer remembers how, as she packed her daughter's things, Lori walked around with the book in hand, reading the last few pages aloud to her.
The story, set in northeast Oklahoma, ends sadly, of course. Billy Colman's beloved hunting dogs, Old Dan and Little Ann, die.
But it's not death without hope. The red fern that sprouts up over the dogs' graves serves not only as a memorial, but also a sign. A sign that, ultimately, life and love triumph over sorrow.
As she listened to Lori read the last few pages, Sheri Farmer had no way of knowing the sorrow that, just a few hours later, was going to engulf her family.
Or that, many years later, their story would have a "red fern" moment of its own.
It came a couple of years ago during a return visit to Camp Scott with her husband and other family members.
"It was a lot harder than I imagined it would be," Farmer said of visiting the place where her daughter was killed, adding that two conflicting feelings — "of needing to be there and not wanting to be there" — were tearing her apart inside.
The hardest part, she added, was standing at the spot where the bodies were found.
Putting her hand on a tree to brace herself, she was almost overwhelmed, she said, by the feelings of "heaviness (and) darkness."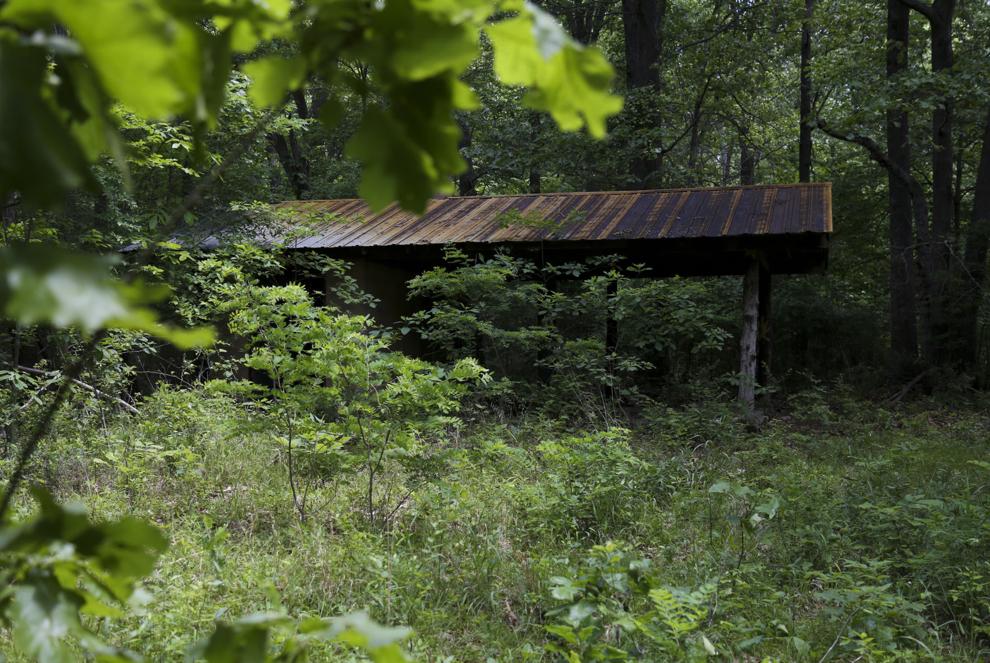 But then, out of the corner of her eye, she saw something — a flash of bright color.
A beautiful Monarch butterfly with orange-and-black wings had alighted on the tree just above Farmer's resting hand.
"And it just stayed there," she said. "Stayed for a long time."
Farmer doesn't insist you assign the butterfly a meaning. But she admits several possibilities floated through her mind.
Was it a sign from God? Or from Lori, maybe?
And if so, what did it mean?
Was her late daughter trying to tell her that she was OK — that everything was going to be all right?
"I thought of all of those things," Farmer said.
Finally, after what seemed like minutes, the butterfly's wings stirred to life. It flitted away.
For a story that began in darkness — a darkness that, for three families, seemed ready to extinguish all the light in the world — the butterfly, like the red fern, is a good image to close with.
A sign, if you will, that the end is not really the end. That ultimately, the light prevails.
Farmer is convinced of that.
And after everything the past 40 years have brought — the crushing sorrow and grief, the lack of answers — she can still say confidently:
"I wouldn't have missed being Lori's mother for anything in the world."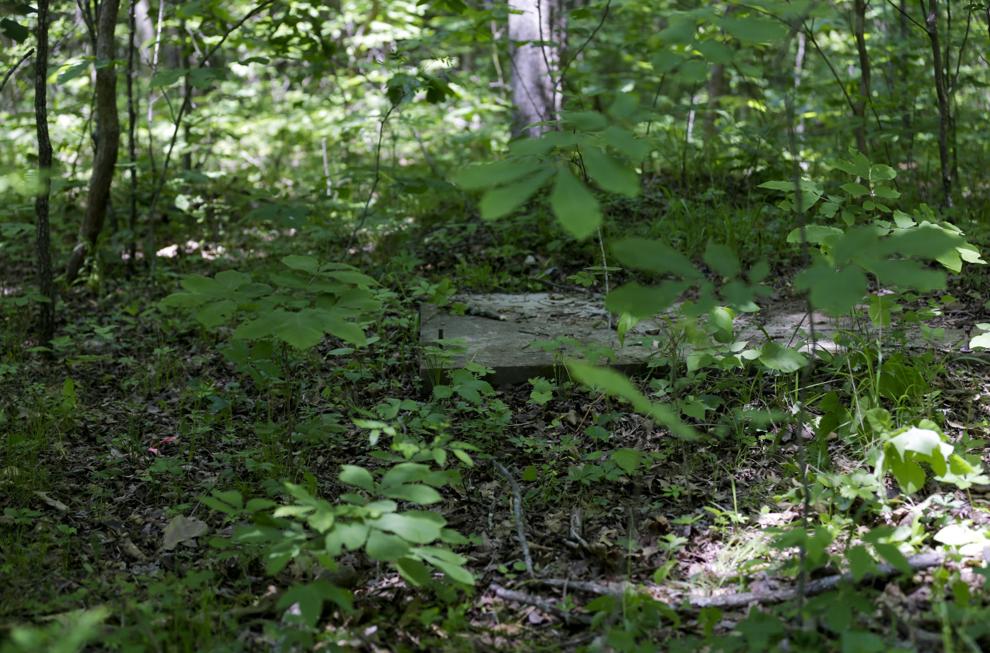 ---
---
The complete Girl Scout Murders series
Chapter 1: Tulsans react to the stunning news that three area girls have been murdered at a Girl Scout camp near Locust Grove.
Chapter 2: The largest manhunt in Oklahoma history kicks off in pursuit of two-time prison escapee Gene Leroy Hart, who, despite being charged with the murders, has a growing number of supporters.
Chapter 3: One of the state's most-anticipated and sensational trials pits a seasoned, successful district attorney from Tulsa County against a scrappy, young Oklahoma City defense attorney in a battle over evidence and accusations that Hart is being framed.
Chapter 4: Officials stop pursuing the case despite a not-guilty verdict, and Hart dies unexpectedly while in prison for unrelated crimes.
Chapter 5: In the years following the murders, the survivors and others affected continue trying to make sense of it all, while maintaining hope that advancements in DNA testing may ultimately bring answers.
Chapter 6: After 40 years, the victims' families show their resilience, undeterred by the mystery that still surrounds the case.
Tim Stanley
918-581-8385
Twitter: @timstanleyTW