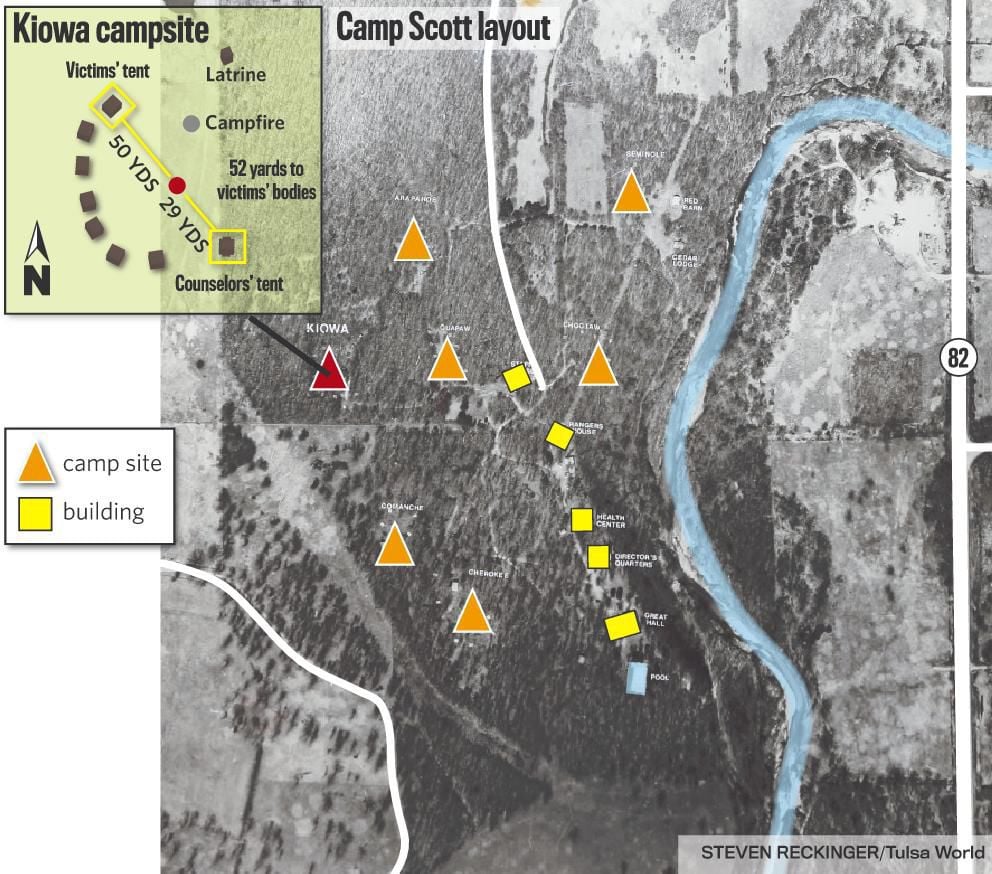 Editor's Note: The Tulsa World spent a year producing a six-part narrative on what remains perhaps the state's most infamous cold case: the unsolved murders of three girls — Lori Farmer, Denise Milner and Michele Guse — at a Girl Scout camp near Locust Grove 40 years ago. Arrested after an intense manhunt, Gene Leroy Hart, who was charged with the crimes, was ultimately acquitted after a sensational trial. The series examines the details of what happened and the lingering effects on those who survived. 
---
CHAPTER TWO: 'I WANTED HER HOME'   
The waking, Bettye Milner said, was the hardest part.
For many years, even after she could sleep through the night again in peace, there was no defense, no way to steel herself, against what the morning brought.
"Every day it was a struggle," she said. "Every day when I opened my eyes, my first thought was that my child was gone. … You look outside and the world goes on. The sun shines. The birds sing. And you ask 'why?' "
After her daughter Denise's murder, there would be a lot of 'whys?' for Milner — each of them, just like that one, unanswerable.
But there were also a lot of reasons not to give in to them.
And so Milner dug in. She raised her remaining daughter, Kathy, and eventually welcomed another, Kristal. She also bettered her prospects, going from a teacher's aide to a new career as a hospital lab tech.
Forty years since her daughter's murder, though, finds one constant for Milner.
She still lives in the same house. Leaving just wouldn't seem right, she said. Too many memories.
Denise "was in a hurry to do everything," said Milner, who when she talks about her daughter can't help laughing.
"She walked early. She talked early. She wanted to be involved in everything."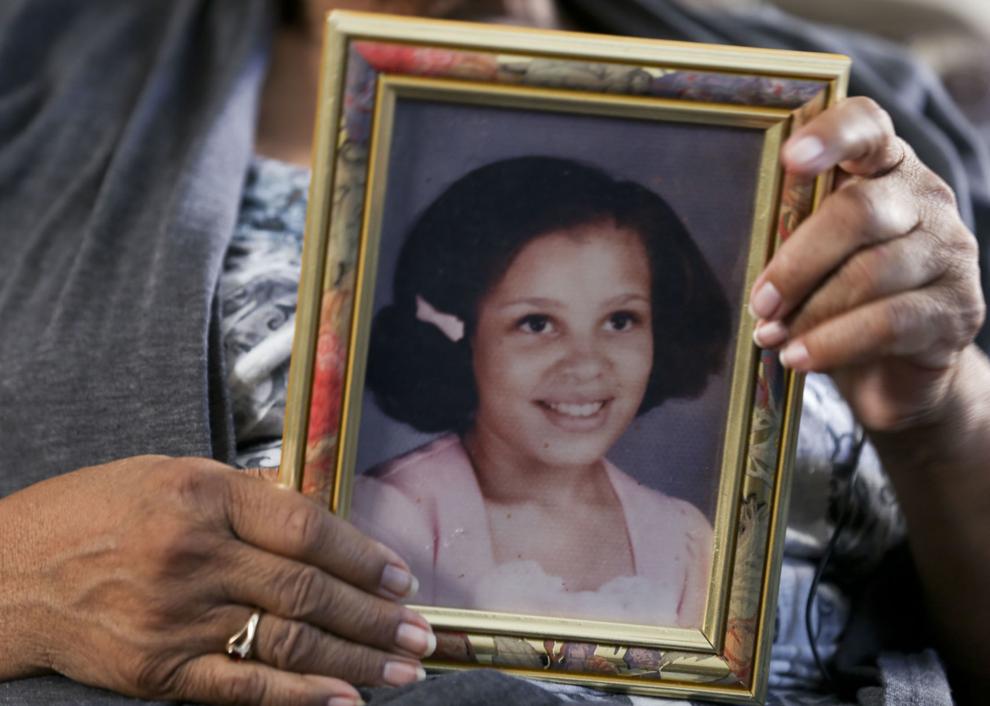 Gymnastics, tap dancing, singing in the church choir — between all of it "there were not enough hours in the day for that child."
In 1977, Denise, a fifth-grader at Burroughs Elementary, added another activity to her growing list: It was her first year in Girl Scouts.
"It never occurred to me that she would want to go to camp," Milner said, adding that her daughter had never stayed overnight anywhere.
But Denise worked hard selling cookies, which earned credits to pay her way.
For Milner, this is a point in the story that brings another one of those maddening "whys."
At the last minute, the day before leaving for camp, Denise had had a sudden change of heart, after learning that some friends had decided not to go.
She didn't want to go either, she told her mom tearfully.
Milner encouraged her to go ahead and try it.
Forty years later, she still asks herself why.
Which is pointless, she knows. And just leads to other 'whys?'
Like why had she let Denise go to camp to begin with.
"If I hadn't let her go, this wouldn't have happened," Milner said. "I still deal with the guilt. It's still in the back of my mind. We never let her go anywhere overnight.
---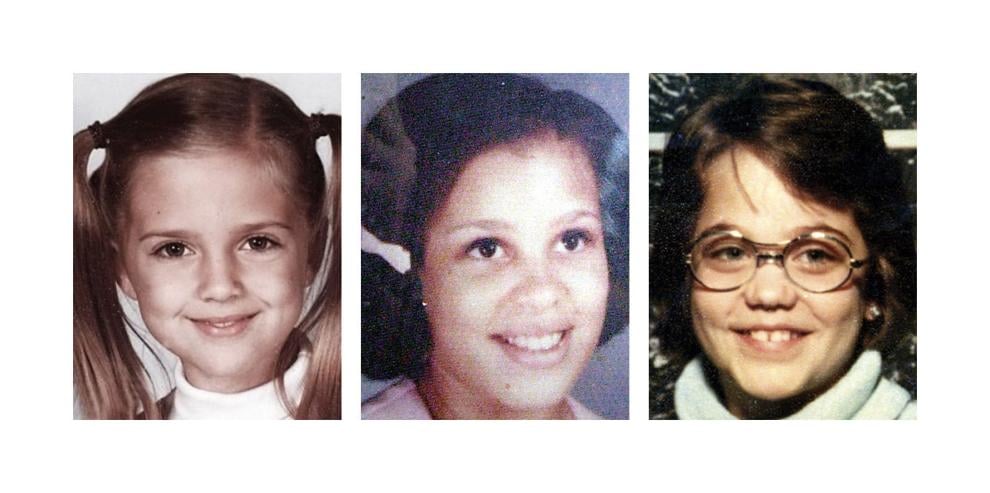 On Monday, June 13, 1977, and the days immediately following it, the "why" wasn't important.
The question on everyone's minds was "who?"
Three young girls murdered and sexually assaulted on their first night at summer camp: Who could have committed such a horrifying crime?
The bodies of Denise Milner, 10, Lori Farmer, 8, and Michele Guse, 9, had first been discovered shortly after 6 a.m. Monday by counselor Carla Wilhite.
She was on her way to take a shower when she saw them — about 150 feet from their tent, near the base of a tree.
Because Lori and Michele were zipped inside their sleeping bags, she did not see their bodies at first.
But Denise was lying on top of hers in plain view.
It was obvious she was dead, Wilhite said, though she did not initially recognize her as Denise, the girl who the previous day had made such an impression on her.
Unable to make sense of what she was looking at, Wilhite assumed "there'd been a terrible accident" and ran for help.
She would return with the camp director and nurse. Only then, she said, did she realize the full truth — that not only was this no accident, there were two other children.
Wilhite recalls the moment when it all sank in as one "of terrible fear." And she couldn't believe what she found herself saying:
"Someone came in and killed three of our kids!"
Lori and Michele, it would be determined in the official autopsy, died from blows to the head; Denise was also beaten but died from strangulation by ligature.
All three had been sexually assaulted, at least two of them raped.
All of which brought up the other big question: How could something like this have happened and nobody heard it?
The girls had been attacked during the night while they were sleeping. Much of the attack had taken place inside their tent — mere yards from seven other tents, including the counselors' tents.
Surely, in the course of such a violent encounter, there had been noise.
For these and other questions, investigators immediately began trying to find answers.
They needed to move fast, they knew.
And not only to solve the crime.
A vicious "sex murderer," as newspapers then termed it, was at large.
Until that person — or persons — was caught, was anyone safe?
---
By the time he started writing about the Oklahoma Girl Scout murders, as they came to be known, Tulsa World state reporter Doug Hicks had covered well over 100 murder cases.
Which meant he'd long since mastered a necessary skill: emotional detachment.
"Basically, when I cover a story, I don't have any (emotions). I'm on the story," Hicks said recently. "(The details of the Girls Scouts case) never affected me in what I did. Now — did I think about it later? Yeah, sure I did. ...
"When you finally stopped, it was a sad, sad story."
As sad as any he'd covered before or would after.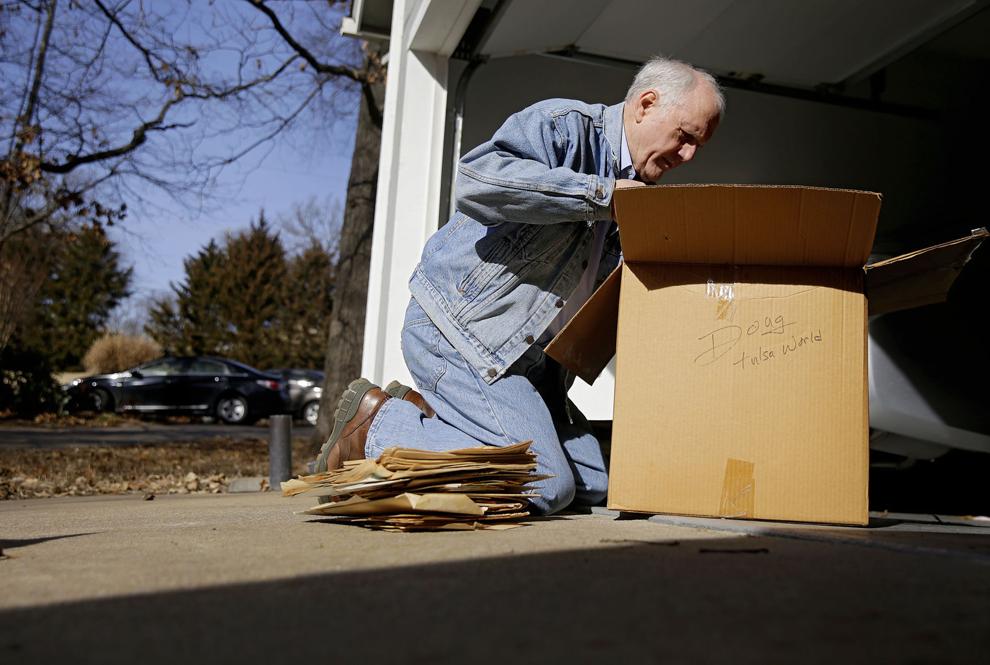 "I just go back to the families every time," said Hicks, now retired and living in Jenks. "That's where my heart is — for those families. The parents. I just felt like they were the real victims."
Sheri and Charles "Bo" Farmer. GeorgeAnn and Richard Guse. Bettye and Walter Milner. Hicks came to know most of them well.
"The children were gone. ... (The parents) were all just engulfed in this."
But Hicks, the World's lead reporter on the case, still felt a responsibility to the girls.
"If you look back at the stories, not all but many of them," he said, "the girls' names are always up high. About the third paragraph. Because I didn't want them to be forgotten.
"I got some criticism over that. But I persisted."
Hicks knew from experience how names of victims too often could get lost in the shuffle. Especially when a suspect is charged.
He didn't want that for Lori, Michele or Denise, he said.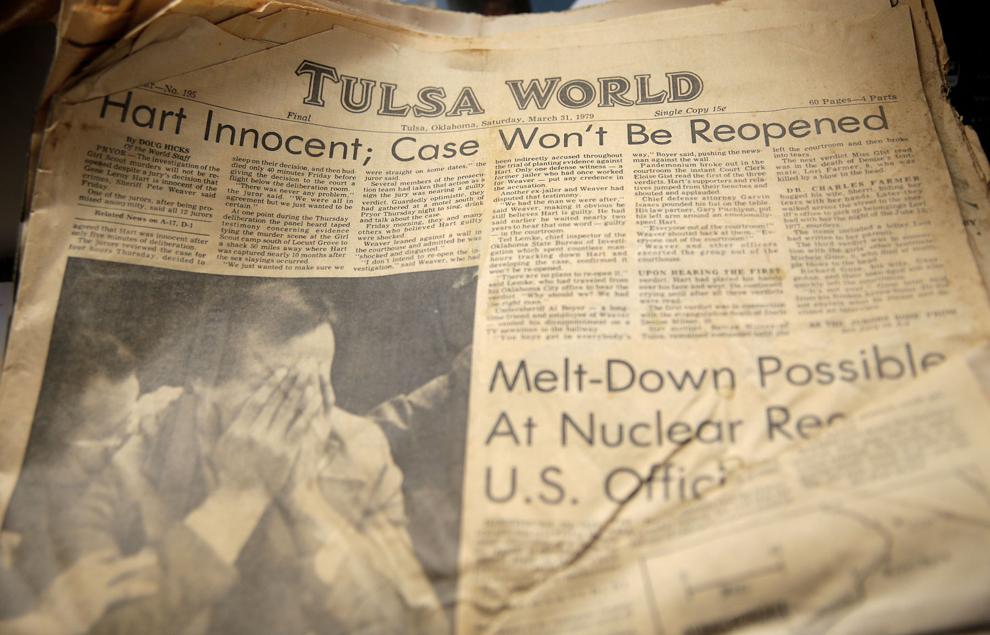 ---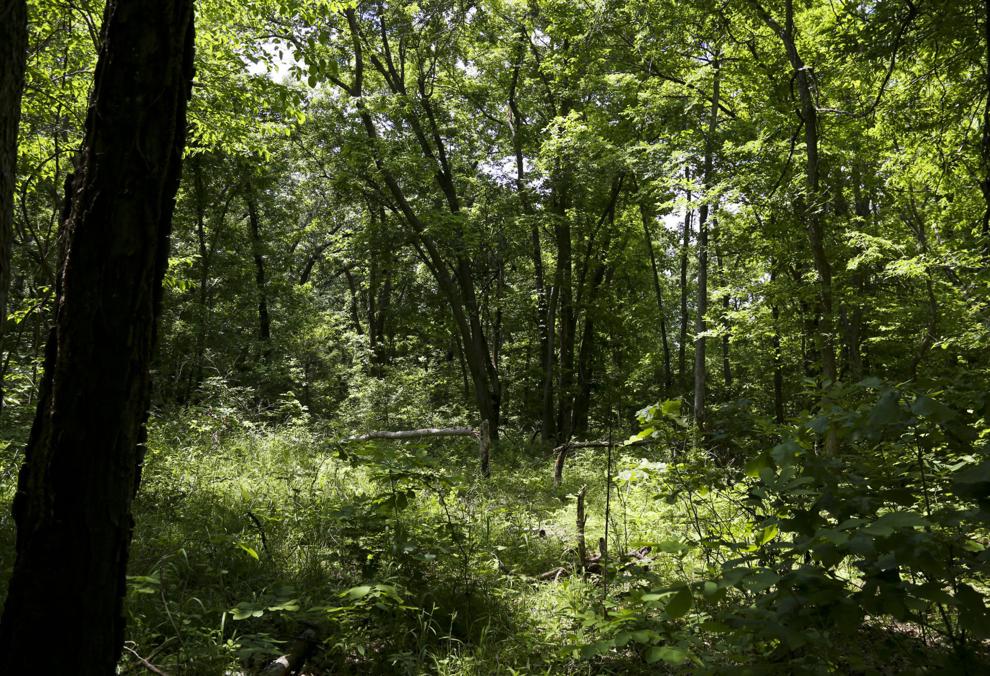 The name that would come to dominate headlines in the case wasn't made public until June 23, 1977.
That was a full 10 days after the crimes.
During that time, investigators had scoured the woods for clues, followed up leads and conducted hundreds of interviews. Most of it came to nothing.
But just when it looked like all the effort was destined for frustration, Mayes County District Attorney Sid Wise called a news conference. A suspect, he said, was being charged with the murders.
He was 33-year-old Gene Leroy Hart.
A Locust Grove native and Cherokee Indian, Hart was already familiar to authorities. A convicted rapist and burglar, he was a two-time prison escapee and had been on the run for four years since his second escape from the Mayes County Jail.
Now, in addition to his previous convictions — the sentences for which totaled 300-plus years — he was facing three first-degree murder charges, Wise announced.
As for evidence, the DA declined to say much, only that items found in a cave close to Camp Scott had been connected to Hart, who was believed to be hiding nearby.
Advantageous to Hart in this, Wise added, was that he was an expert woodsman and had many family members, including his mother, living in the area.
---
With the conclusion of that news conference, the manhunt that would go down as the largest in state history was officially underway.
The hunt for Hart, fanning out for miles through tick-and-snake-infested hill country, would involve no less than an army of searchers — both law enforcement personnel and civilian volunteers — and also include dogs and aircraft.
One of the most visible among the searchers was Mayes County Sheriff Pete Weaver, whose weathered face under his white cowboy hat became a familiar sight on nightly newscasts.
Looking as if he'd stepped right out of an old Tom Mix western, Weaver — a tall, rangy, tough-jawed lawman who delivered folksy quips in a slow drawl — led groups of volunteers through the rugged terrain.
As much ground as the searchers covered, however, and with all the resources dedicated to it, the manhunt was not able to get a fix on its quarry.
The days turned into weeks.
If Hart indeed had been in the area, now he was nowhere to be found.
---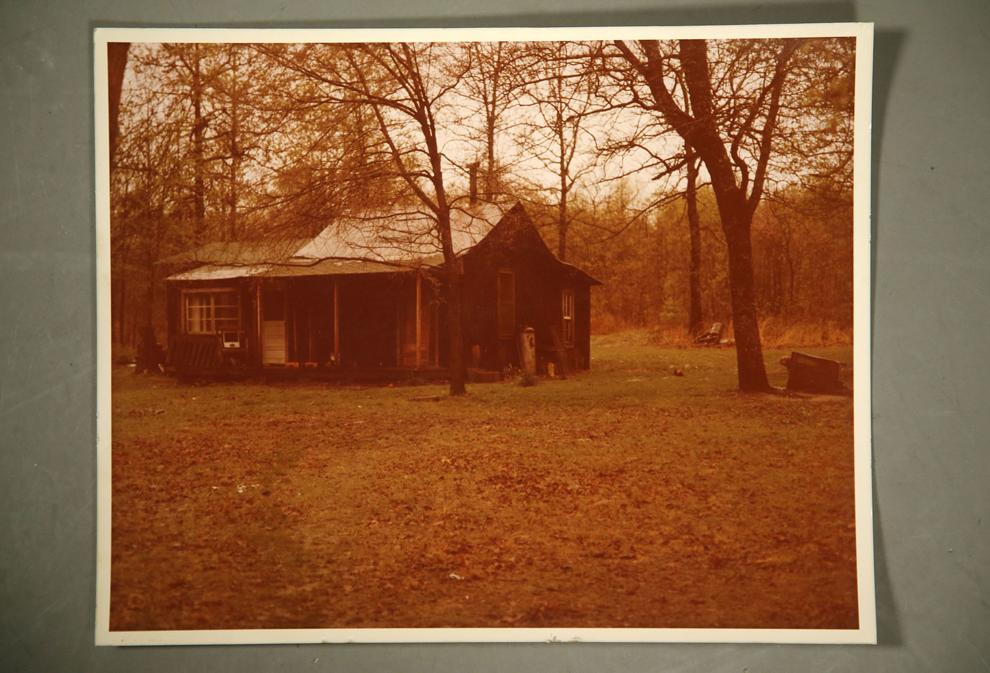 Just who was Gene Leroy Hart?
Outside of his criminal history and the physical description appearing almost daily in media reports — "5-foot-10, weighs about 200, black hair, brown eyes" — not much was known.
Not much outside of Locust Grove, anyway.
But the picture of Hart that emerged, as news reporters descended on the town of approximately 1,500 residents, seemed strangely at odds with what he was accused of.
As then-Superintendent Leonard Yarborough put it, and many others echoed: Hart, a former football star at Locust Grove High School, "just wasn't the kind of kid you would have thought would have turned out bad."
Onetime coach Roger Morris went even further, calling Hart — who had contributed at fullback and other positions for the Pirates — "the best boy I ever coached."
Off the field, former classmates seemed to agree, Hart was a quiet, polite, good-looking boy.
But whatever image he had projected in high school, Hart's life from there had taken a dark turn.
The real trouble came in 1966.
Hart, 22 at the time and working for a Tulsa steel company, was arrested and accused of abducting two pregnant women from a Tulsa club and raping one of them. He pleaded guilty and was sentenced to three concurrent 10-year prison terms.
Paroled after 28 months, Hart would be arrested again in Tulsa in 1969. This time charged with four counts of first-degree burglary, he pleaded not guilty.
He was found guilty and sentenced to a maximum of 305 years in prison.
---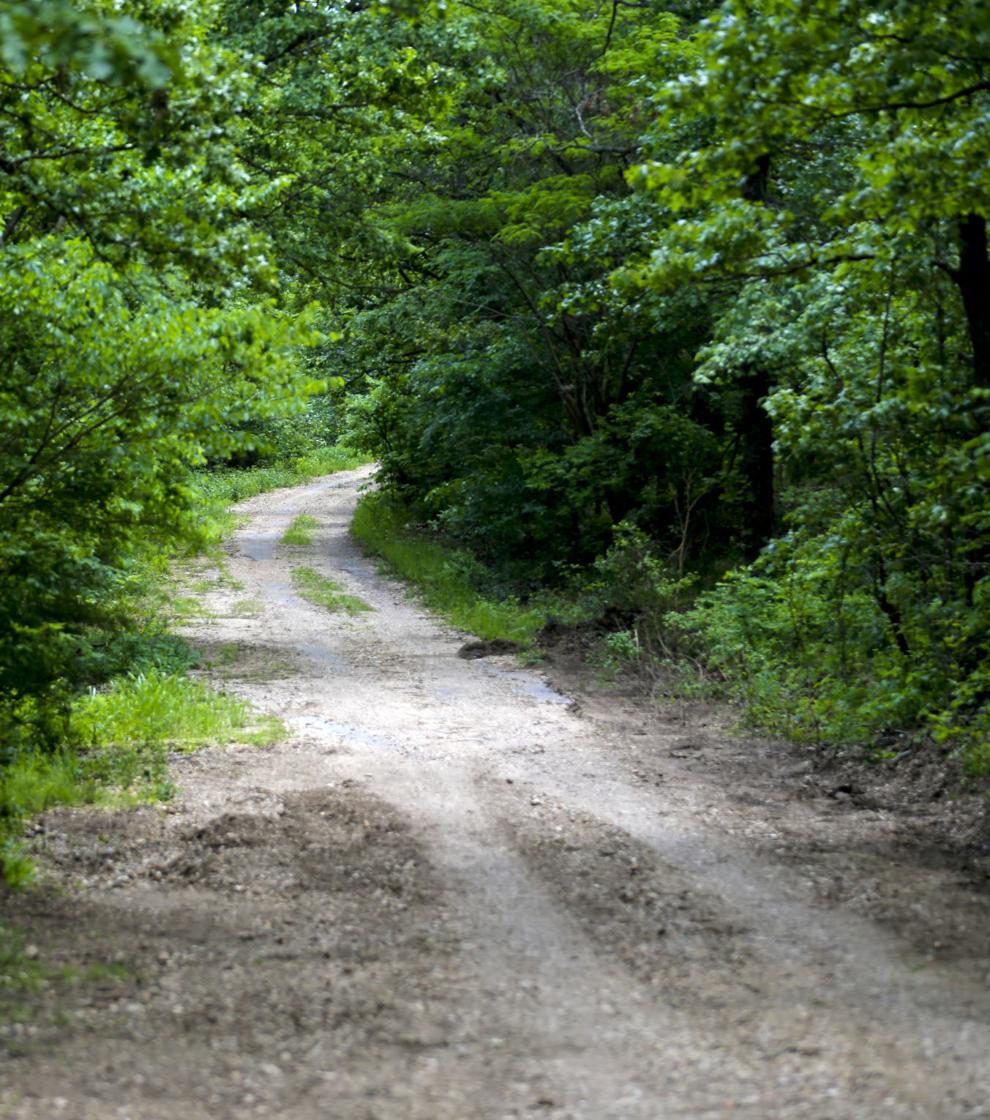 That checkered past notwithstanding, from the time Hart was announced as the main suspect in the Girl Scout slayings, he had his sympathizers. And they would only grow in number over time.
Many in Mayes County doubted Hart's guilt.
He was more victim than anything, others added — the authorities' go-to scapegoat when anything went wrong, a "handy suspect."
Hart's mother, Ella Mae Buckskin, told reporters that a vision from God had confirmed for her that "my boy didn't do it."
She added, "(Sheriff Weaver) wants to frame him 'cause he don't like Indians."
The idea that Hart was being targeted because he was an Indian struck a chord with some.
Indian activists spoke up for him.
Other sympathizers, while agreeing that Weaver had a personal grudge against Hart, believed it was because he'd shown the sheriff up, escaping his jail twice.
Those escapes, former journalist Mike Wheat believes, had helped create an aura of mystery about Hart.
"He had become this folklore-ish kind of character .. a local legend," said Wheat, who covered the case for the Pryor Jeffersonian.
And like some kind of phantom, he seemed to materialize at random.
Locals were regularly saying they saw Hart here or there, "at the county fair, or somewhere," Wheat said.
Adding to that "aura" now was something else: rumors that Hart had sought and was under the protection of tribal medicine men.
This explained not only his elusiveness, many believed, but other strange happenings in and around the manhunt, like the deaths of two prize search dogs.
---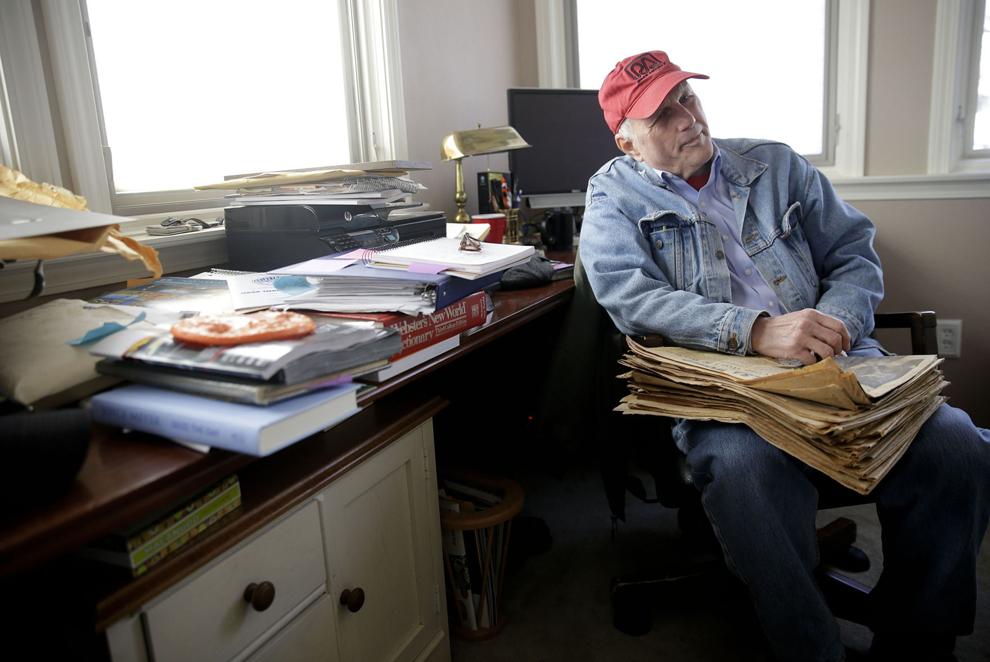 As the summer of 1977 advanced, Hart hysteria had the region in its grip.
The fugitive's name and face popped up everywhere in the media.
"Only 10 feet away!: Farmer thinks he saw Hart" proclaimed one Tulsa Tribune headline breathlessly.
At banks throughout northeastern Oklahoma, reward funds were set up in hopes someone would provide information that might lead to Hart's capture. Thousands of dollars rolled in. From as far away as Florida, people were raising money to contribute.
At the top of its front page Aug. 3, 1977, the Tulsa World addressed an open letter to Hart. It urged him to surrender.
Offering to provide reporter Doug Hicks as a facilitator, the letter included Gov. David Boren's personal guarantee to use the power of his office to ensure Hart's security and a fair trial.
The letter was prompted by Hicks, who had met at a secret location with Indian activists claiming to be in touch with Hart.
"I really thought that Hart was probably nearby, within a drive," Hicks said. "We thought the letter was worth a shot. But it came to nothing."
Later that month, Boren himself would meet with investigators to keep abreast of progress and to ensure cooperation from the state.
---
"I never had any doubts we'd catch him. We just had to win once. He had to win every day," recalled Dick Wilkerson, at the time the Oklahoma State Bureau of Investigation's chief inspector over investigations.
There were "too many good people out there working," he added, for it to end any other way.
As the weeks continued to pass, though, that optimism seemed less and less justified.
The reported sightings and leads slowed to a trickle.
Eventually, the search for Hart was scaled back.
But just when it seemed like Hart's name had disappeared for good from the headlines, suddenly it was back in big, bold type.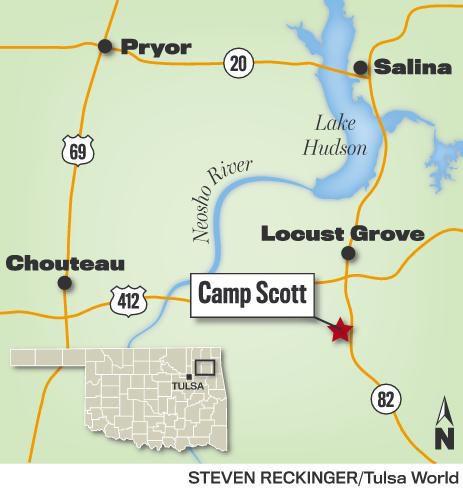 On April 6, 1978, 10 months after the murders, the manhunt that had for so long consumed Oklahoma residents ended at a small tarpaper-and-wood shack in the Cookson Hills of eastern Cherokee County.
Briefed by phone that Hart was there, it was Wilkerson who gave the order:
"My exact words were, 'Go ahead and take him. Don't kill him unless you have to. But he can't get away.'"
Acting on a tip, OSBI agents converged on the site, which was home to a man named Sam Pigeon.
There, they found and arrested Gene Leroy Hart.
In the end, it was anticlimactic.
Later, Pigeon and William Lee Smith, members of a society of traditional Cherokee medicine men, would be charged with aiding Hart.
On hand that night when Hart was brought to the Oklahoma State Penitentiary, Hicks remembers his first glimpse of the long-sought-after mystery man.
Cuffed and in chains, and with an OSBI agent to either side, Hart kept his gaze fixed on the ground and said nothing.
"Besides making certain I got the photo, I was struck by his appearance," Hicks said.
Hart, wearing a tank top and cut-off jeans, "was out of shape, flabby. ... The former high school athlete appeared to have missed few, if any, meals during the long search," he said, recalling the two agents' tight holds on Hart's "fleshy upper arms."
Beyond that, Hicks didn't get much of a look. Almost as quickly as they'd emerged from their car, Hart and his escorts were gone from sight, swallowed up by the prison's old stone walls.
It was a moment for which a lot of people had been waiting. Especially the Milner, Guse and Farmer families.
Finally in custody was the man who, according to authorities, was responsible for their daughters' murders.
Now, they could at least hope some answers were at hand.
---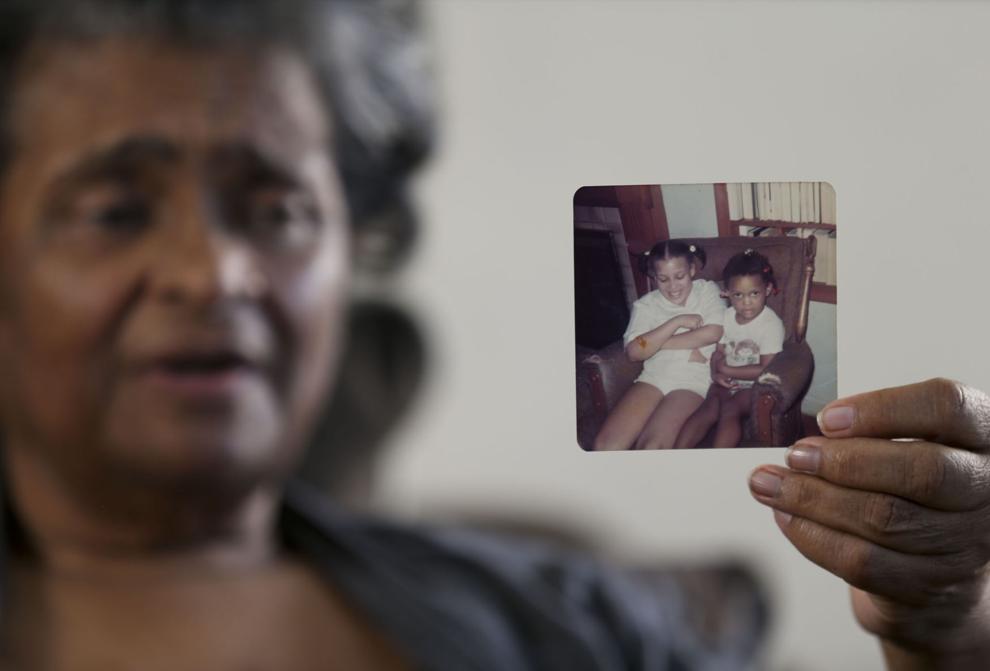 As relieved as she was at the news of the capture, Bettye Milner had no illusions.
Her daughter Denise wasn't coming back. And nothing, she knew, was going to change that.
Still waking every morning to visions of her daughter's face, Milner kept playing certain scenes over in her mind.
Like of Denise in the kitchen, making breakfast for the family.
It was her own idea and one of many ways she was stepping up to help her mom, who, by the summer of 1977, was divorced from her father, Walter, Milner said.
"She had started getting up early every morning to do that."
Then, a workday came when Denise wasn't there to make breakfast.
"I felt this sadness," Milner said of waking on Monday, June 13, and remembering Denise was at camp. "I wanted her home."
That feeling hadn't gone away when later in the morning — at school where Milner, a teacher's aide, was working summer classes — someone came to bring her to the principal's office.
Her mind is hazy on the details, like who was present and who gave her the news. But not on the words.
"They told me 'Denise is dead.' She and two other girls."
"I asked if it was an accident. In my mind I could accept an accident. Then they told me that she'd been beaten to death."
Milner felt as if she, too, had just absorbed a blow.
"I felt this fear. It was extreme — a fear I couldn't account for. I couldn't explain it."
Thoughts of her other daughter, Kathy, flashed in her mind.
"What was going to happen to her?" she said. "How could I protect her if I couldn't protect Denise?"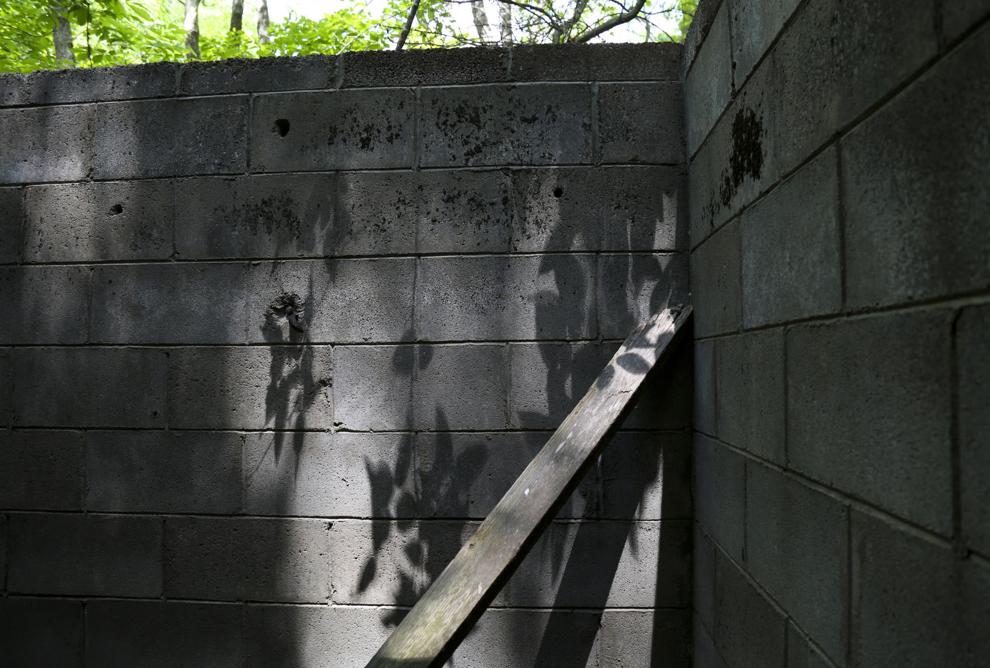 ---
---
The complete Girl Scout Murders series
Chapter 1: Tulsans react to the stunning news that three area girls have been murdered at a Girl Scout camp near Locust Grove.
Chapter 2: The largest manhunt in Oklahoma history kicks off in pursuit of two-time prison escapee Gene Leroy Hart, who, despite being charged with the murders, has a growing number of supporters.
Chapter 3: One of the state's most-anticipated and sensational trials pits a seasoned, successful district attorney from Tulsa County against a scrappy, young Oklahoma City defense attorney in a battle over evidence and accusations that Hart is being framed.
Chapter 4: Officials stop pursuing the case despite a not-guilty verdict, and Hart dies unexpectedly while in prison for unrelated crimes.
Chapter 5: In the years following the murders, the survivors and others affected continue trying to make sense of it all, while maintaining hope that advancements in DNA testing may ultimately bring answers.
Chapter 6: After 40 years, the victims' families show their resilience, undeterred by the mystery that still surrounds the case.
Tim Stanley
918-581-8385
Twitter: @timstanleyTW