Editor's Note: The Tulsa World spent a year producing a six-part narrative on what remains perhaps the state's most infamous cold case: the unsolved murders of three girls — Lori Farmer, Denise Milner and Michele Guse — at a Girl Scout camp near Locust Grove 40 years ago. Arrested after an intense manhunt, Gene Leroy Hart, who was charged with the crimes, was ultimately acquitted after a sensational trial. The series examines the details of what happened and the lingering effects on those who survived.
---
CHAPTER THREE: MEMORIES OF THE TRIAL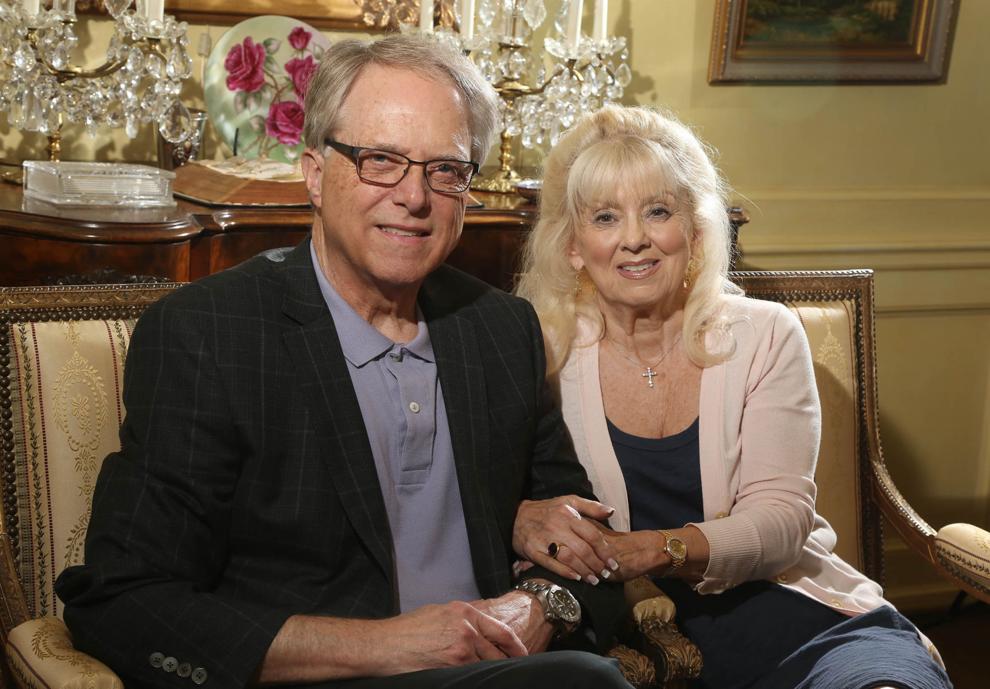 It wasn't that Sheri Farmer had not heard the words. They were spoken slowly and clearly enough.
It was just that they wouldn't register.
"He said 'Lori is dead.' ... Where do you put that in your brain? There is no place. There is no place to put that," said Farmer, describing the moment she was told that her 8-year-old daughter, whom she'd hugged goodbye just the day before, had died at summer camp.
For Farmer, everything that came later traces back to that moment. It was where "the journey," as she calls it, began — the one that, one day, would see the wife and stay-at-home mom transformed into speaker and advocate, traveling far and wide to stand up for families of murdered children.
But in the moment itself, she was none of that yet.
In the moment, she was still just a young mother trying to grasp the unthinkable — that Lori, her bright, beautiful, brown-eyed girl, was gone.
In some ways, that fact is not any easier to grasp even now, 40 years later, Farmer said recently during an interview. Lori was the first of her five children with Dr. Charles "Bo" Farmer.
"Lori is still missed," she said. "She's still a part of all of our lives. And always will be."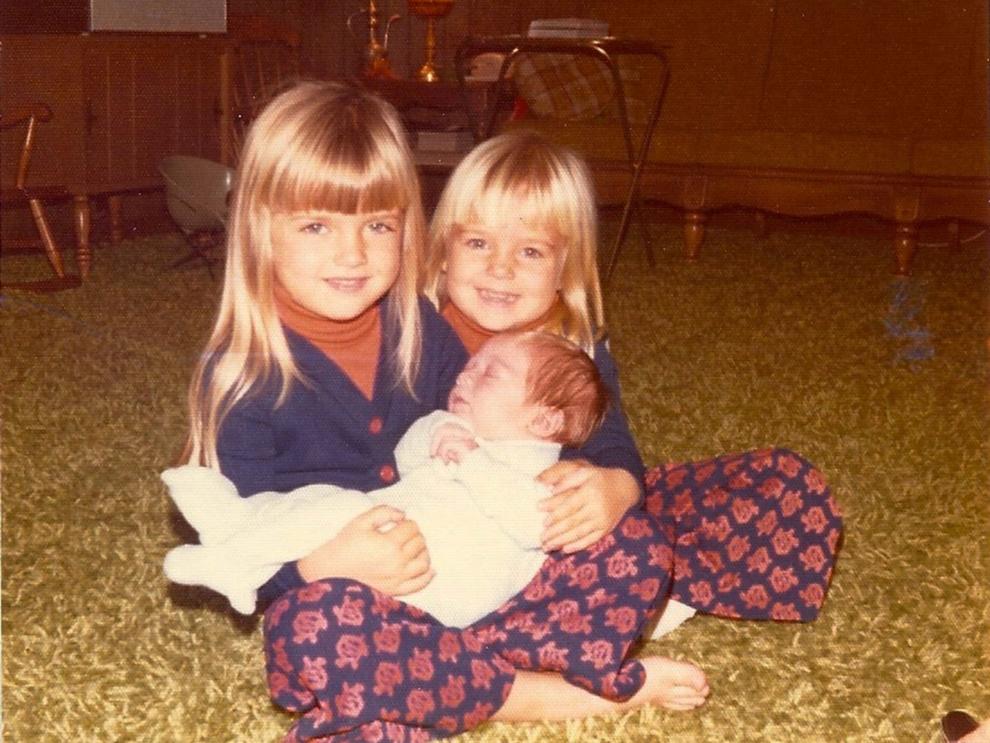 As such, memories of her remain strong.
"Lori was very mature for her age," Sheri Farmer said.
"There were a lot of children around, and they were all little — Lori was 7 when our youngest was born. She was very protective and secure with looking after them."
That maturity carried over to school.
Lori, who had just finished fourth grade at Jenks Elementary, was a top student and had skipped second grade altogether. Despite being younger than her classmates, she continued to excel.
It was the same with the Girl Scouts. Going to summer camp for the first time in June 1977, Lori wasn't worried about being the youngest participant in her session.
As the day of departure approached, her anticipation only grew.
There was one problem with the timing, though, Farmer said.
Lori's 9th birthday, on June 18, was going to fall while she was away.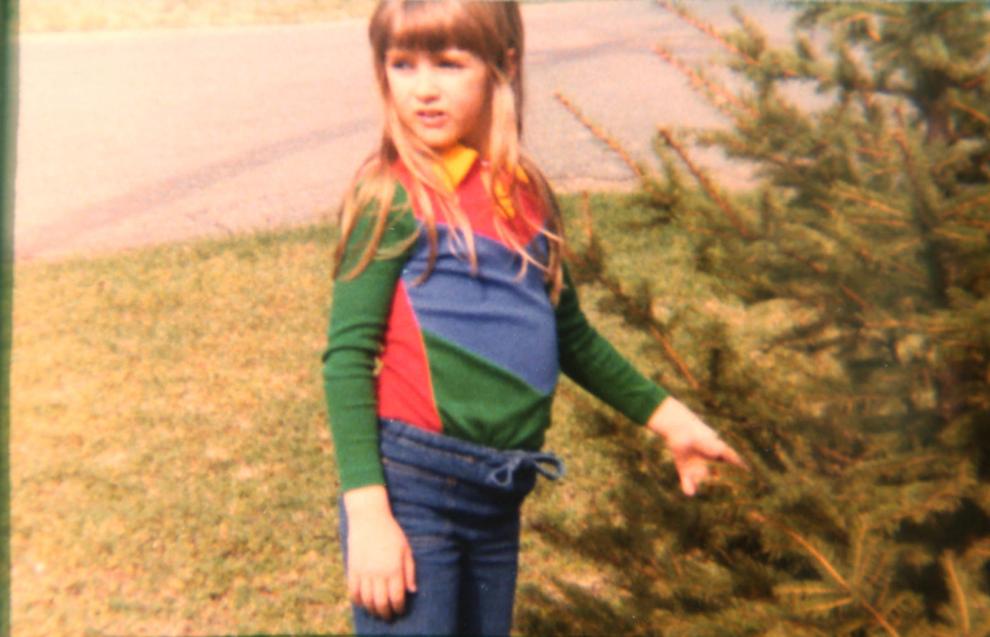 The family had never celebrated a birthday in which they weren't together. So Bo and Sheri had an idea: They would drive over to Camp Scott that day, a Saturday, and celebrate with their daughter at camp.
At least, that was the plan, Farmer said.
With the tragic news of June 13, everything had changed.
One minute thinking about their daughter's birthday, the Farmers suddenly found themselves making another plan.
Where do you put that in your brain? There is no place to put that.
---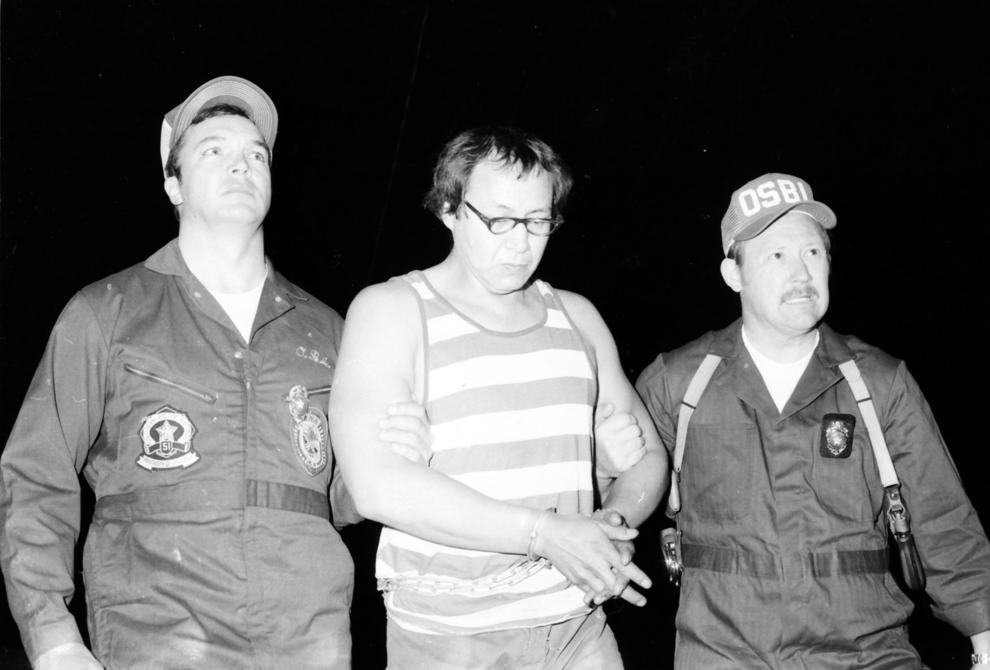 By March 1979, Oklahomans had had almost two years to wrap their brains around the story.
But with the most anticipated trial in state history finally set to begin, they found themselves going back over all the narrative twists and turns.
The capital murder trial of Gene Leroy Hart, who had pleaded not guilty in the deaths of Denise Milner, Lori Farmer and Michele Guse, would be held in the third-floor courtroom of the Mayes County Courthouse in Pryor, with Judge William J. Whistler presiding.
S.M. "Buddy" Fallis, Tulsa County district attorney, was heading the prosecution team.
He and his chief prosecutor, Ron Shaffer, had come on board to assist Mayes County DA Sid Wise, who withdrew later after criticism for pushing a proposed book about the case.
"They were Tulsa girls. It was a Girl Scout group from Tulsa. That made a difference to us," Shaffer said in a recent interview, adding that he and Fallis felt a duty to step up.
A widely respected veteran prosecutor, Fallis had made a name for himself prosecuting big-time Tulsa crime figures.
Opposite him, leading the defense team, was attorney Garvin Isaacs from Oklahoma City.
A relative unknown, at least compared to Fallis, Isaacs was a former Oklahoma County public defender who now had a private practice.
He'd been recommended to Hart's family through an acquaintance and first met the accused in his cell at the Mayes County Jail.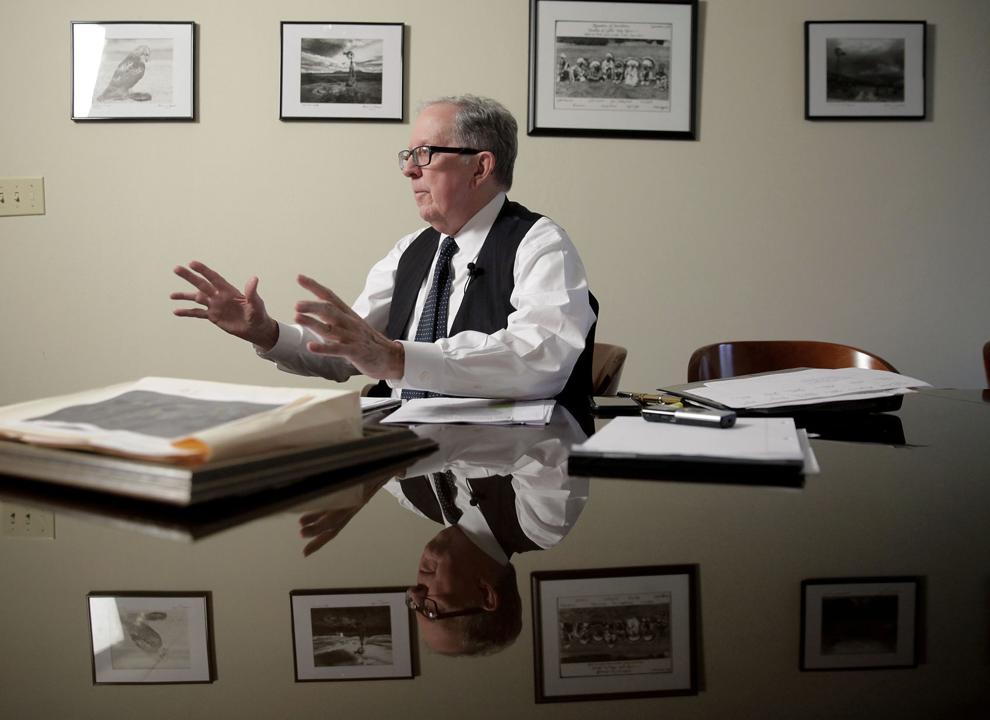 "First thing (Hart) said when we walked in was 'I want you to know one thing: I didn't kill those Girl Scouts,'" Isaacs recalled recently. "Those were the first words out of his mouth. I believed him when he said it."
And a growing number of people, apparently, felt the same way.
Following a marathon preliminary hearing in June-July 1978 — it took about a month and was the longest preliminary hearing in state history — support for the defendant seemed only to increase.
To raise money for Hart's defense, various efforts were organized, including a "hog fry" dinner in the Locust Grove area.
Supporters wore T-shirts with slogans like "Stop the Mayes County Railroad," reflecting the view that Hart was being "railroaded," or set up for an unfair trial.
Stepping in as well was the Cherokee Nation Tribal Council, which voted to donate $12,500 for Hart's defense. The council emphasized that it was not taking a position on Hart's guilt or innocence. It just wanted to help ensure he received a fair trial.
---
On March 5 — 21 months since the murders — the trial finally began.
Contributing to what was already a "carnival" or "circus" atmosphere, as news reports described it, major media from around the country flocked to Pryor.
At the center of this hubbub was the county courthouse itself.
Each day, up to two hours before the trial started, the would-be spectators began lining up.
A Tulsa Tribune reporter, watching as they jostled and pressed, found himself wondering what it was about "the explicitness and brutality of murder" that had this effect on "otherwise normal citizens."
Whatever it was, the three Oklahoma Highway Patrol troopers assigned to keep order had their hands full.
Jury selection itself took 10 days, with more than 110 prospective jurors questioned.
The 12 — six men and six women — who were ultimately chosen represented occupations such as plant manager, gas firm foreman, school teacher and housewife.
Most were from Pryor or Adair. No jurors were from Locust Grove.
For the duration of the trial, they would be sequestered at a Pryor hotel.
For those onlookers lucky enough to get into the courtroom, their attention was riveted on Hart.
Since his capture, he had undergone a striking transformation.
"Some murder suspects clean up, but they don't look right in the suits," recalled Tulsa World reporter Doug Hicks.
But Hart, who wore a dark-blue three-piece, "looked like somebody you'd see on a college campus teaching English."
Even his expression — solemn, thoughtful — came across as professorial.
Indeed, for a man at the center of such a firestorm, Hart was the picture of calm.
---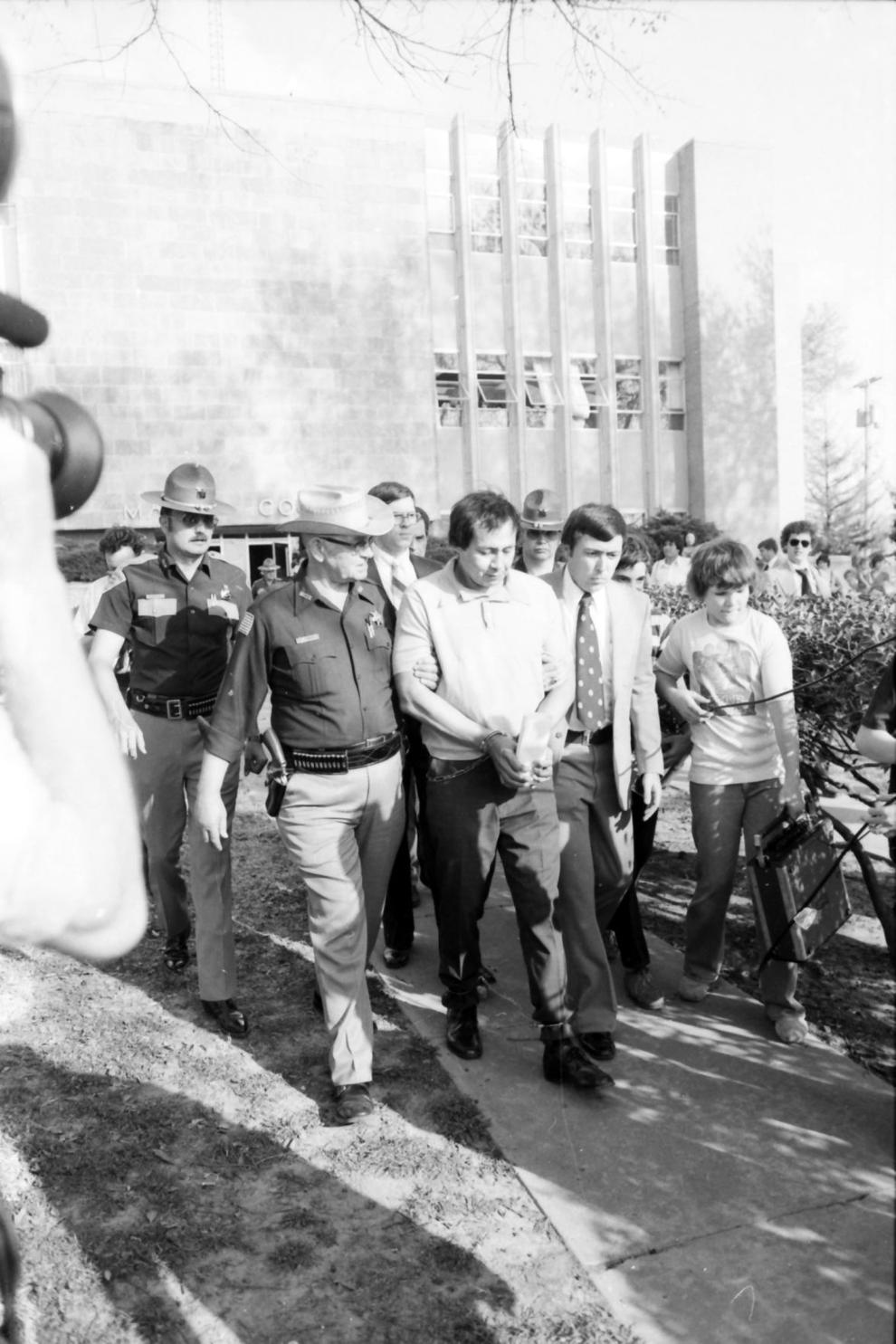 The state's case hinged on two basic types of evidence: the biological — including hair and sperm samples found on the girls, which expert witness testimony linked to Hart — and items that could put Hart at or near the scene of the crime.
These included a pair of sunglasses alleged to have been stolen from a Camp Scott counselor, a roll of tape that matched tape found at the death scene, and some photos linked to Hart, who'd once worked in a prison photo lab. The items had been discovered in a cave 3 miles from Camp Scott.
Among other items linked to Hart were some recovered from the shack where he was captured.
In all of this, though, the prosecution admitted it had no "smoking gun." If Hart had been there, he'd left no fingerprints. And although biological evidence reportedly pointed to Hart, it could not do so conclusively (DNA testing would not be introduced until the late 1980s).
Even so, the prosecution believed its circumstantial case was strong.
For its counter-strategy, the defense was going to, in essence, put the authorities and their investigation on trial.
Setting the tone in his opening statement, Isaacs told jurors that the prosecution's case was all part of "a grand design (to) convict an innocent man."
Authorities, he said, had been out to get Hart from the beginning.
To that end, he insinuated that the pieces of evidence recovered at the cave and the cabin had been planted.
Making matters worse, Isaacs added, in keying on Hart, they'd ignored more likely candidates. Namely, convicted rapist Bill Stevens, by then serving time in a Kansas prison.
Stevens was a stronger candidate, Isaacs said, and he produced witness testimony that he claimed supported that.
---
---
For the families of the slain girls, sitting through the trial was an exercise in endurance.
It was bad enough, Bettye Milner said, hearing the graphic details of the murders, many of them for the first time.
But worse still was how the trial was conducted.
"I was expecting something civilized, I guess," she said. "I thought it would be about facts. It was like watching a movie, like everybody was performing. It was like the one who gave the best performance was the winner."
Observers agreed with the performance metaphor.
Punctuated from start to finish with outbursts between Isaacs, Fallis and Judge Whistler, the Hart trial was courtroom spectacle at its finest.
Both attorneys were called to the bench for frequent reprimands, as tempers flared and verbal jabs were traded.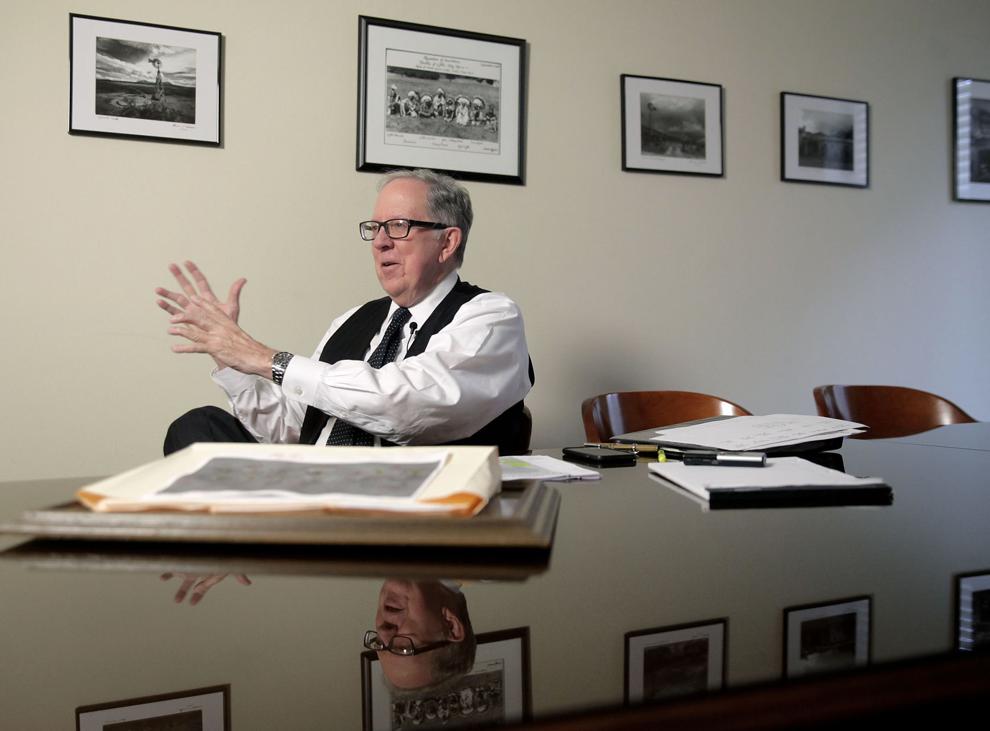 Isaacs — described variously as "flamboyant," "colorful," "volatile" and "unpredictable" in news reports — knew how to provoke a reaction, Shaffer said.
Shaffer doesn't remember what the argument was about, but once, in the judge's chambers, he decided he'd had enough of the defense attorney. "I invited him outside," he said, chuckling now at the memory.
The only time in his career he challenged an opponent to fight, Shaffer added, Isaacs "didn't take me up on it. It was probably better for me that he didn't."
Meanwhile, with sentiment in support of Hart running so high, it was easy, Milner said, to feel alone as she sat in court. And out of the courtroom wasn't much better.
"People would come up to me on the street and say 'Hart didn't kill your daughter,'" she said.
"The atmosphere was not hostile, but it wasn't far from it," recalled Bo Farmer, who attended every day with his wife, Sheri. "There was definitely subtle intimidation" from Hart sympathizers.
Even more disheartening, he said, was the experience of walking into local restaurants.
"You'd see jars collecting funds for Hart."
---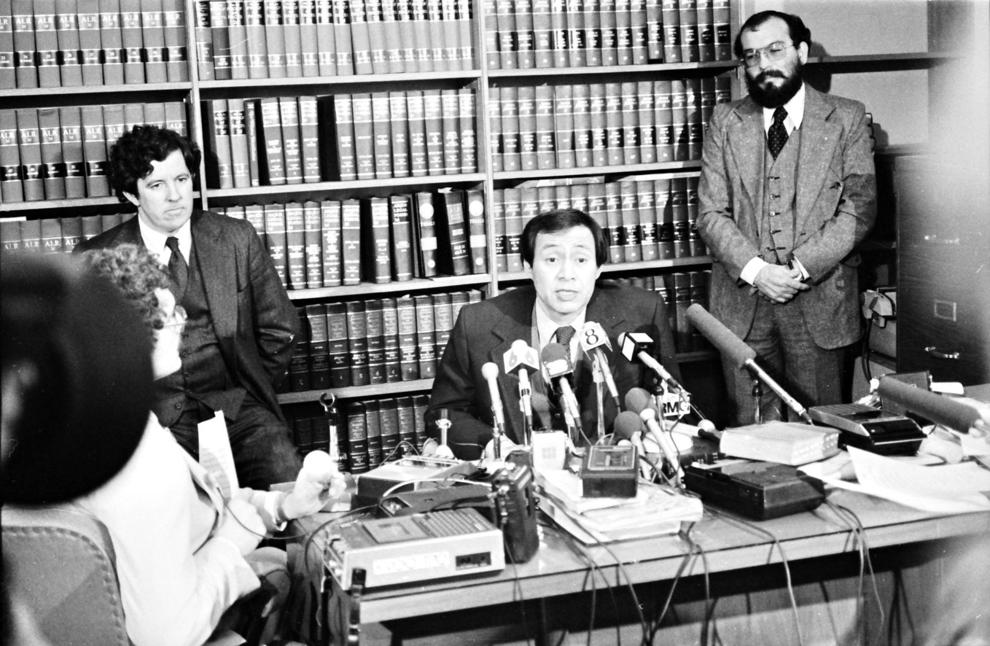 With one notable exception, Hart maintained his silence throughout.
The exception came with the conclusion of jury selection, after a surprise announcement from his attorneys.
Hart, who repeatedly had shunned requests for interviews, was going to hold a news conference, they said.
Given the rules — questions had to be submitted beforehand and could not address the crimes — reporters pretty much knew they weren't going to learn anything of substance. But as it was Hart's first time to speak publicly since his arrest, nobody was going to miss it.
The exchange went down much as expected.
Hart offered little. He described himself as religious, a family man. He noted briefly that he could "sympathize with the families."
The point, of course, was to try to humanize the defendant. And to that end, most observers agreed, the move probably succeeded: He came across as intelligent, articulate, likable.
A follow-up editorial in the Tulsa Tribune hammered the state's news media for agreeing to the terms of the interview. The media had allowed itself to be manipulated, it stated, and had "rarely looked worse" with its "inane questions and fawning responses."
Regardless, with the news conference over, Hart was done talking.
He would not take the stand during the trial.
On Thursday, March 29 — 10 days after arguments began — closing arguments in the trial concluded.
Hart's fate was now in the hands of the jury.
For a case in which nothing had come quickly, most watchers assumed deliberations would be no different, possibly taking several days.
The jurors deliberated the rest of Thursday — six hours — before retiring for the evening.
They resumed on Friday morning.
Then, just over half an hour in, word was brought to the judge.
No one had expected it so soon.
The jury had reached a decision.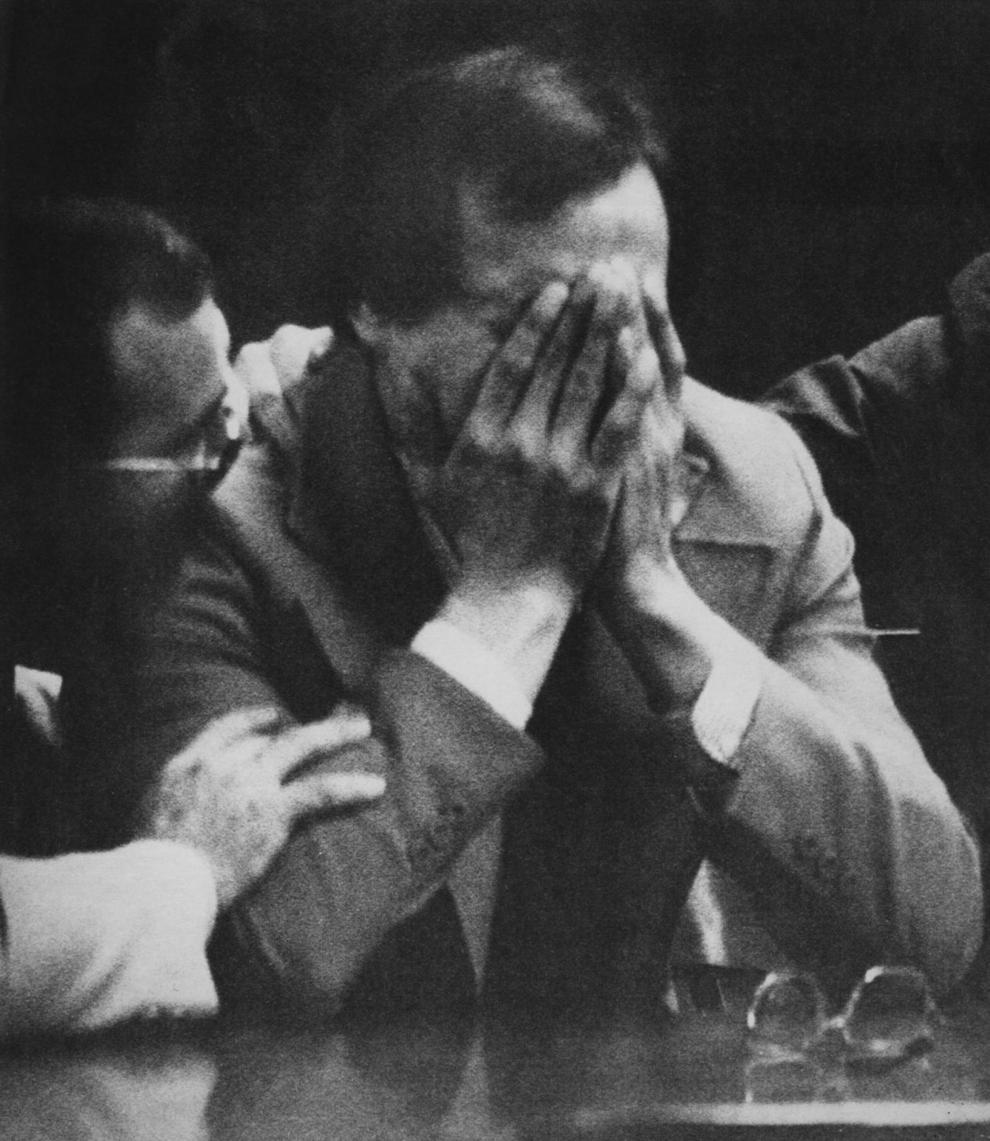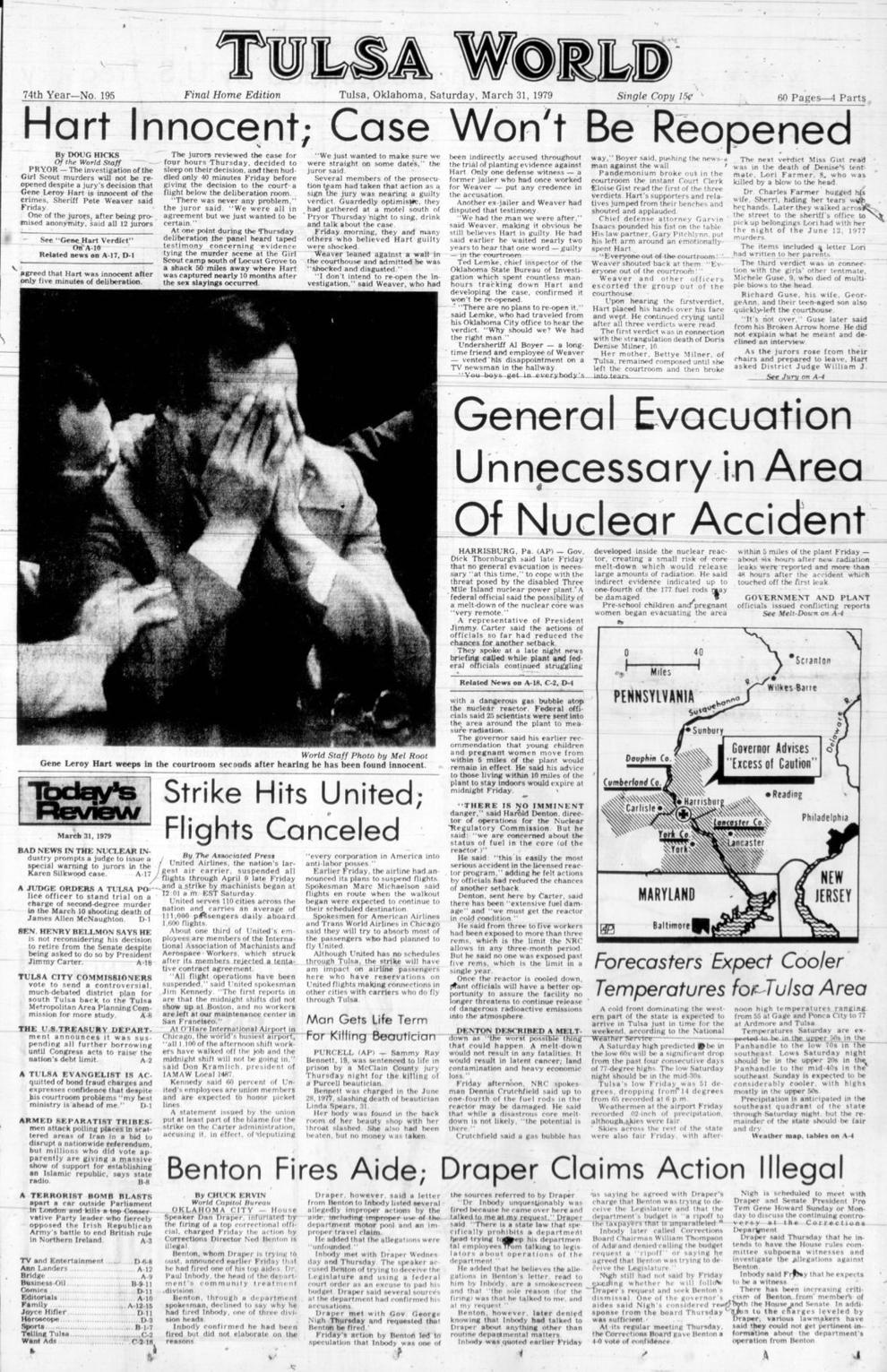 ---
For the families of the three girls, every day of the past year and a half had been leading up to one moment: a courtroom verdict.
As she waited for the jury to return, Sheri Farmer's thoughts drifted back to when it all started.
It had been about mid-morning and she was home caring for Lori's siblings, when her husband, Bo, arrived back from his overnight shift at the hospital.
"He came in through the back door. He looked awful. Ghost-white. I'd never seen him like that."
It was her first sign that something was "way amiss," she said.
Then she noticed he wasn't alone — with him was his colleague, Dr. Lloyd Anderson.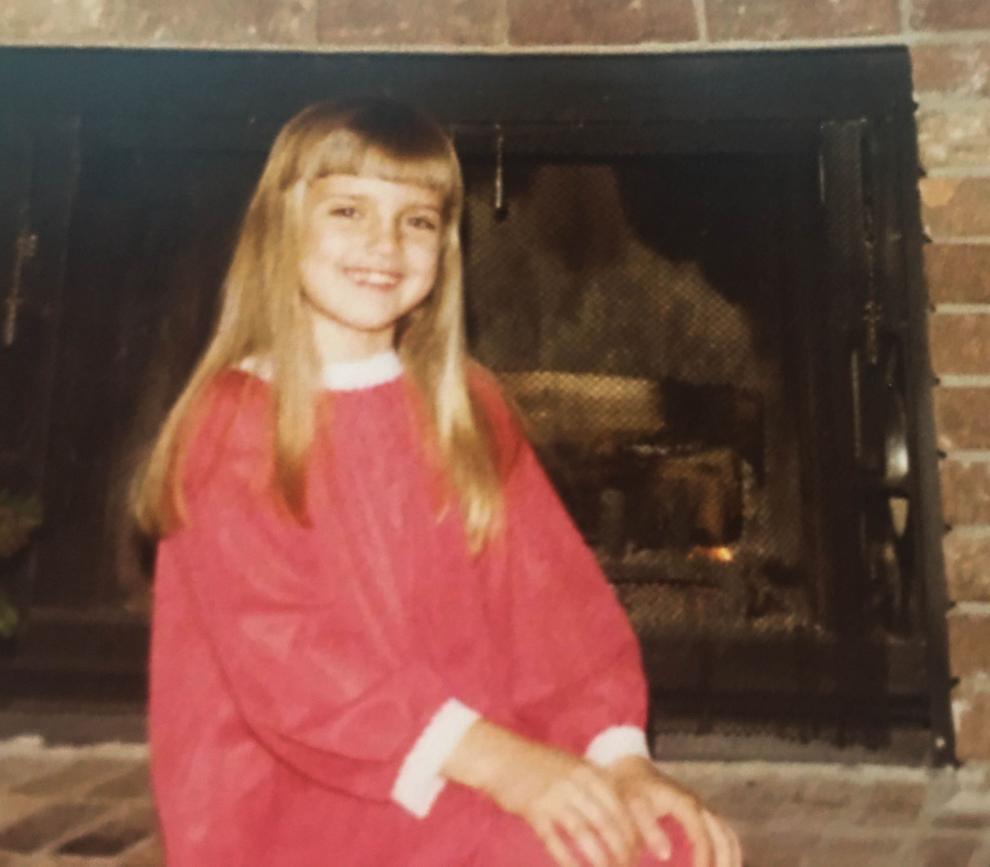 "He said 'Sheri, you need to sit down.'
"And I said 'No. I'm not going to sit down.'
"I had no clue it was about Lori," Sheri said. "I didn't have any premonition about that. But I knew that my life was going to change with whatever he said next."
Now, all these months later, it had come down to what a jury would say next.
And whatever it was, Sheri knew, it was going to change her life again.
She didn't have long to wait. When the jurors filed back in, the court clerk took their verdict and began to read aloud.
The cheers began to break out after the first "not guilty."
Two more followed that one.
Sheri buried her face on Bo's shoulder while around them, the courtroom erupted.
---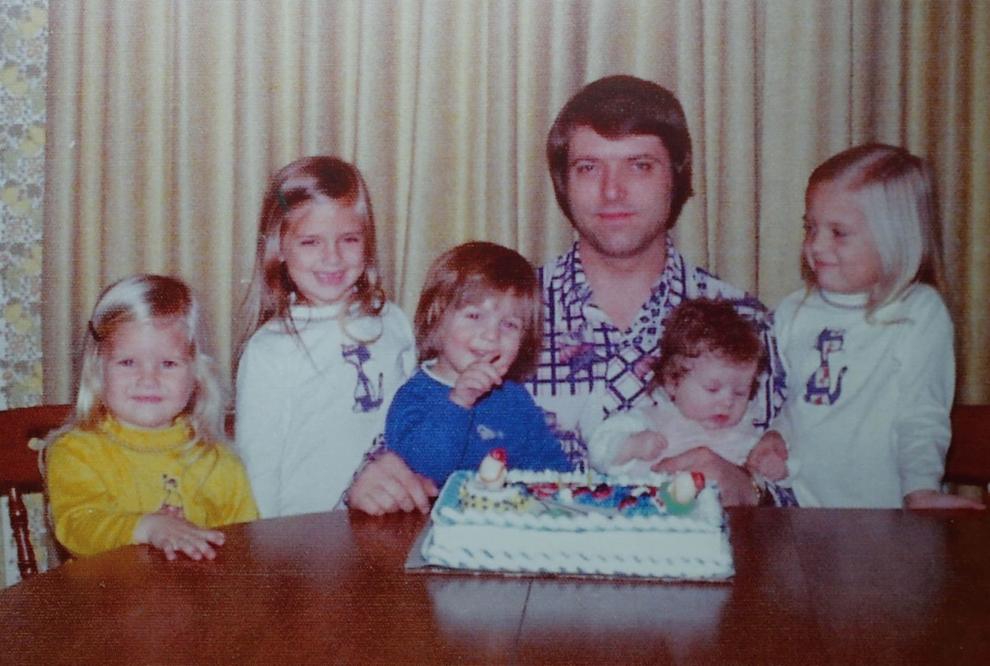 A couple of hours later, the scene had shifted dramatically for the Farmers.
The crowds were gone. The media melted away.
No lights. No cameras. No slamming gavels.
It was just Sheri and Bo by themselves, standing in a quiet cemetery.
Kneeling, Sheri touched the grave marker, fingers tracing the letters in her daughter's name.
"I said to Lori, 'I guess we failed,'" Sheri recalled. "I had made the promise when we buried her that I would do everything I could to see that whoever did this was punished.
"But here we were: We had no answers. We don't know what happened."
Sheri wasn't done making promises, though.
Then and there, she whispered another, sure that her daughter was listening.
"I told her 'I won't stop trying.'"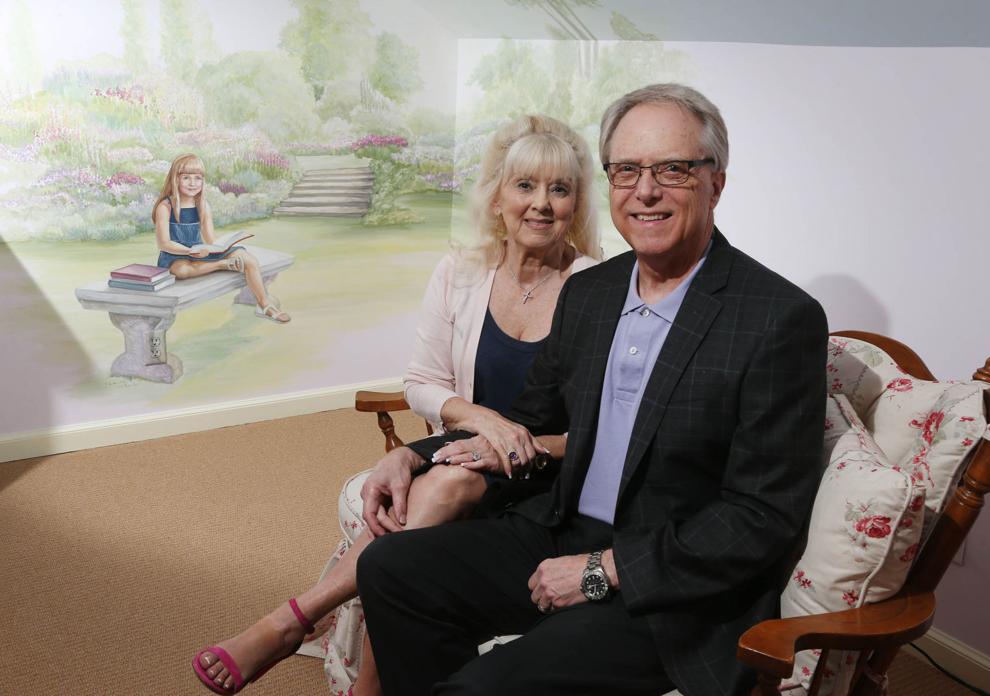 ---
---
The complete Girl Scout Murders series
Chapter 1: Tulsans react to the stunning news that three area girls have been murdered at a Girl Scout camp near Locust Grove.
Chapter 2: The largest manhunt in Oklahoma history kicks off in pursuit of two-time prison escapee Gene Leroy Hart, who, despite being charged with the murders, has a growing number of supporters.
Chapter 3: One of the state's most-anticipated and sensational trials pits a seasoned, successful district attorney from Tulsa County against a scrappy, young Oklahoma City defense attorney in a battle over evidence and accusations that Hart is being framed.
Chapter 4: Officials stop pursuing the case despite a not-guilty verdict, and Hart dies unexpectedly while in prison for unrelated crimes.
Chapter 5: In the years following the murders, the survivors and others affected continue trying to make sense of it all, while maintaining hope that advancements in DNA testing may ultimately bring answers.
Chapter 6: After 40 years, the victims' families show their resilience, undeterred by the mystery that still surrounds the case.
Tim Stanley
918-581-8385
Twitter: @timstanleyTW