Editor's Note: The Tulsa World spent a year producing a six-part narrative on what remains perhaps the state's most infamous cold case: the unsolved murders of three girls — Lori Farmer, Denise Milner and Michele Guse — at a Girl Scout camp near Locust Grove 40 years ago. Arrested after an intense manhunt, Gene Leroy Hart, who was charged with the crimes, was ultimately acquitted after a sensational trial. The series examines the details of what happened and the lingering effects on those who survived.
---
CHAPTER FOUR: UNANSWERED QUESTIONS
One by one, the medical examiner knelt down by each of the three small bodies.
And one by one, he confirmed what everybody present already knew.
"It was almost overwhelming," recalled Mike Wheat, who was standing alongside with his camera when the girls — Denise Milner, Lori Farmer and Michele Guse — were officially pronounced dead.
"Everyone was kind of numb."
A Pryor news reporter who often helped police by taking crime scene photos, Wheat had still been asleep when the call came in to his home at 7:10 a.m.
The words on the other end of the line had sent him scrambling, he said.
"It was the Pryor police dispatcher. He told me to grab my camera and gear, and get to Camp Scott. They had three bodies on the ground," said Wheat, a reporter with the weekly Pryor Jeffersonian.
At the time, that was all Wheat knew.
It wasn't until they waved him through the camp gate and he parked, he said, that he learned "it was three dead Girl Scouts."
Blocking out the horror as best he could, Wheat went about his work. Over the next few hours he took hundreds of photos for investigators.
Most difficult, he said, were the shots of the young victims.
He remembers one moment vividly: He was adjusting his focus on one of the girls when "a fly came down and landed on her cheek. And I remember the (Oklahoma State Bureau of Investigation) agent Cary Thurman, who was kneeling there, brushed it away with his hand."
The gesture struck Wheat as poignant.
At a scene of such inhuman savagery, he said, here was "a small act of kindness ... of humanity."
"The image has always stayed with me."
---
To most, it was inconceivable — the idea that no one was going to answer for these horrific murders.
And yet, on March 20, 1979, that seemed overwhelmingly to be the reality.
The one and only person the state had fingered for the crimes had just been acquitted by a jury.
To be clear, Gene Leroy Hart was not going free. He still had more than 300 years to serve for previous rape and burglary convictions.
But for the murders, authorities had no plans to pursue any other suspects, they said.
Maintaining they had prosecuted the right man, they called the verdict a "gross miscarriage of justice. "
The parents of the slain girls were also united: They told reporters they believed the prosecution had made its case.
"I thought — and still do — there was substantial if not overwhelming evidence," Bo Farmer said, adding he was "devastated" by the verdict.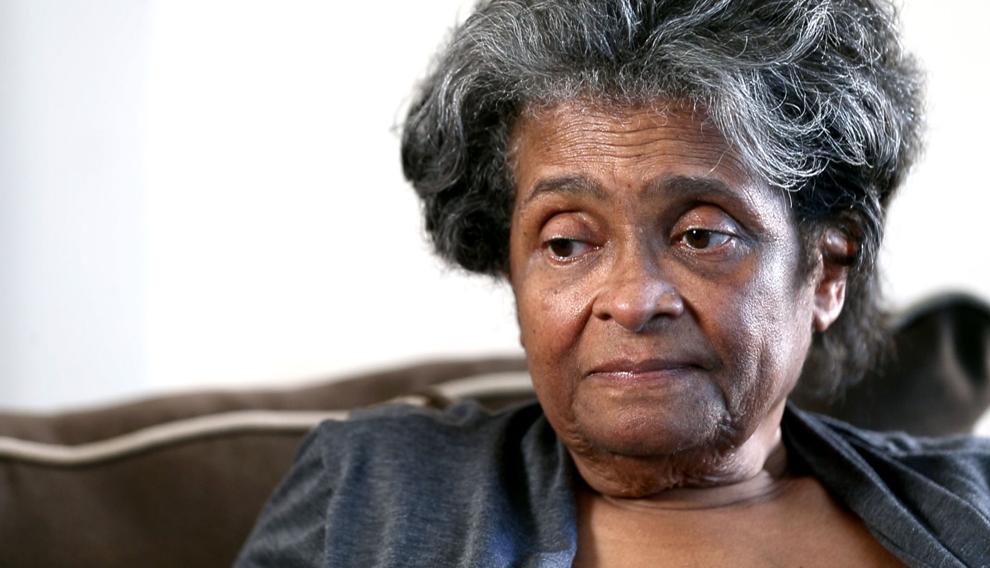 Bettye Milner remembers trying to brace herself and "not anticipate what the verdict would be."
When it came, she said, "I was in shock."
Particularly painful, she said, was how Hart's supporters "just shouted like they were at a ballgame and their team had won. I think that hit me harder than the verdict itself."
The reaction from the other side couldn't have been more different, Milner added: "Everybody was crying. Attorneys, agents — everybody."
That included fiery, tough-as-nails prosecutor Ron Shaffer.
"I sure did (cry)," he said. "No case ever affected me as much as this one did. It was hard to take. It really was. That they could let him go for something we really thought he did."
If the Hart side was over-jubilant, though, it was only because of its bottled-up frustration over the ordeal an innocent man had been subjected to, defense attorney Garvin Isaacs said.
He added that he can't forget the image of Hart, both hands over his eyes, overcome with emotion at the verdict.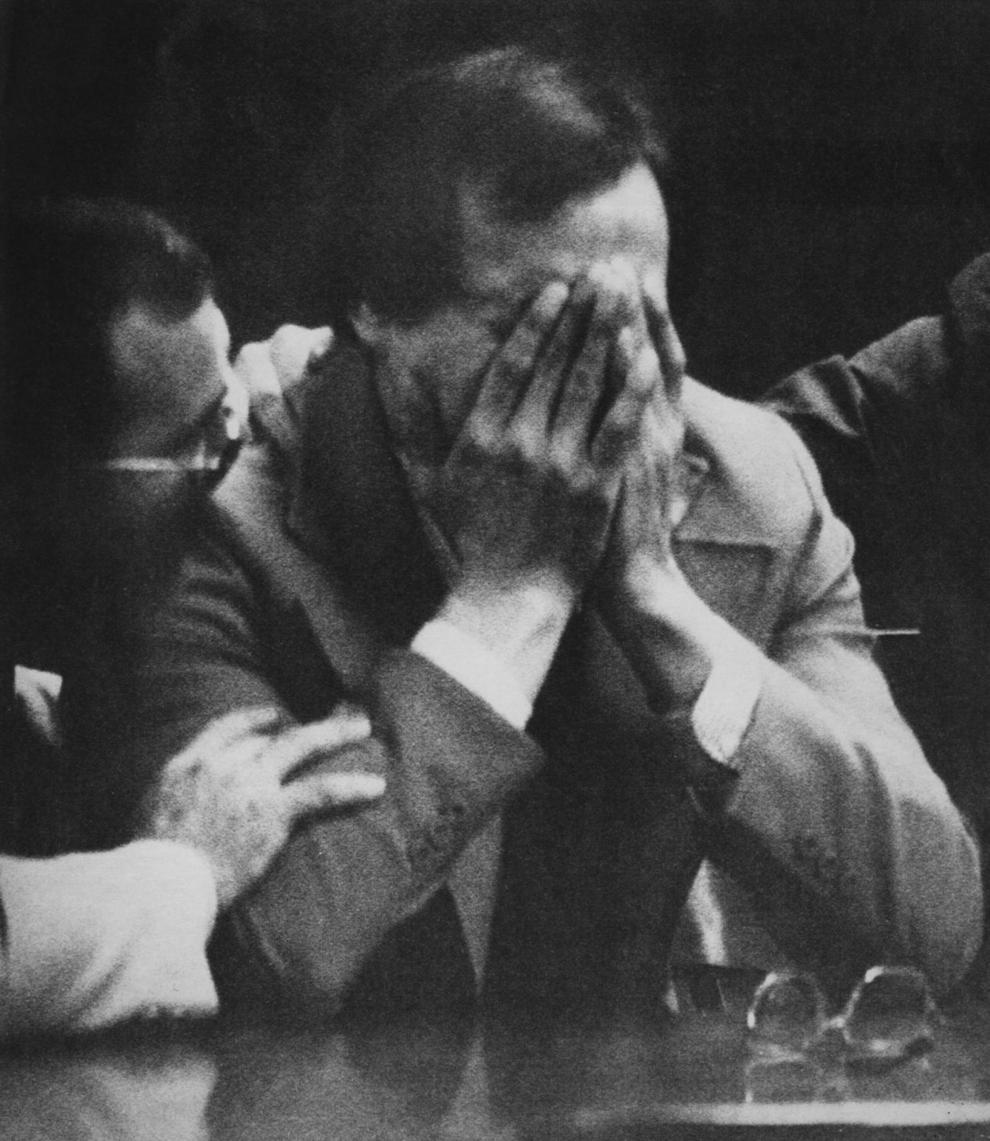 "He was crying there on the counsel table. Just crying."
As for Isaacs, in the wake of the verdict, the legal world was taking notice.
In winning Hart's acquittal — and in the process defeating Tulsa County District Attorney Buddy Fallis — the defense attorney had pulled off what many thought impossible.
And apparently, it hadn't been close.
One juror, speaking on condition of anonymity, told the Tulsa World that all 12 had agreed after only five minutes of deliberation that Hart was not guilty.
It wasn't any one thing, other jurors said. There were "too many loose ends ... too many things didn't add up."
In an Associated Press interview a year later, juror Lela Ramsey said: "None of us knew whether he did it or didn't. ... We were shocked that they didn't have any more (evidence) than what they had."
Forty years later, Isaacs still has nothing but praise for the jurors, who reportedly received threats after the verdict. "They were the best jurors you could ever have on a case. Thank God we had them."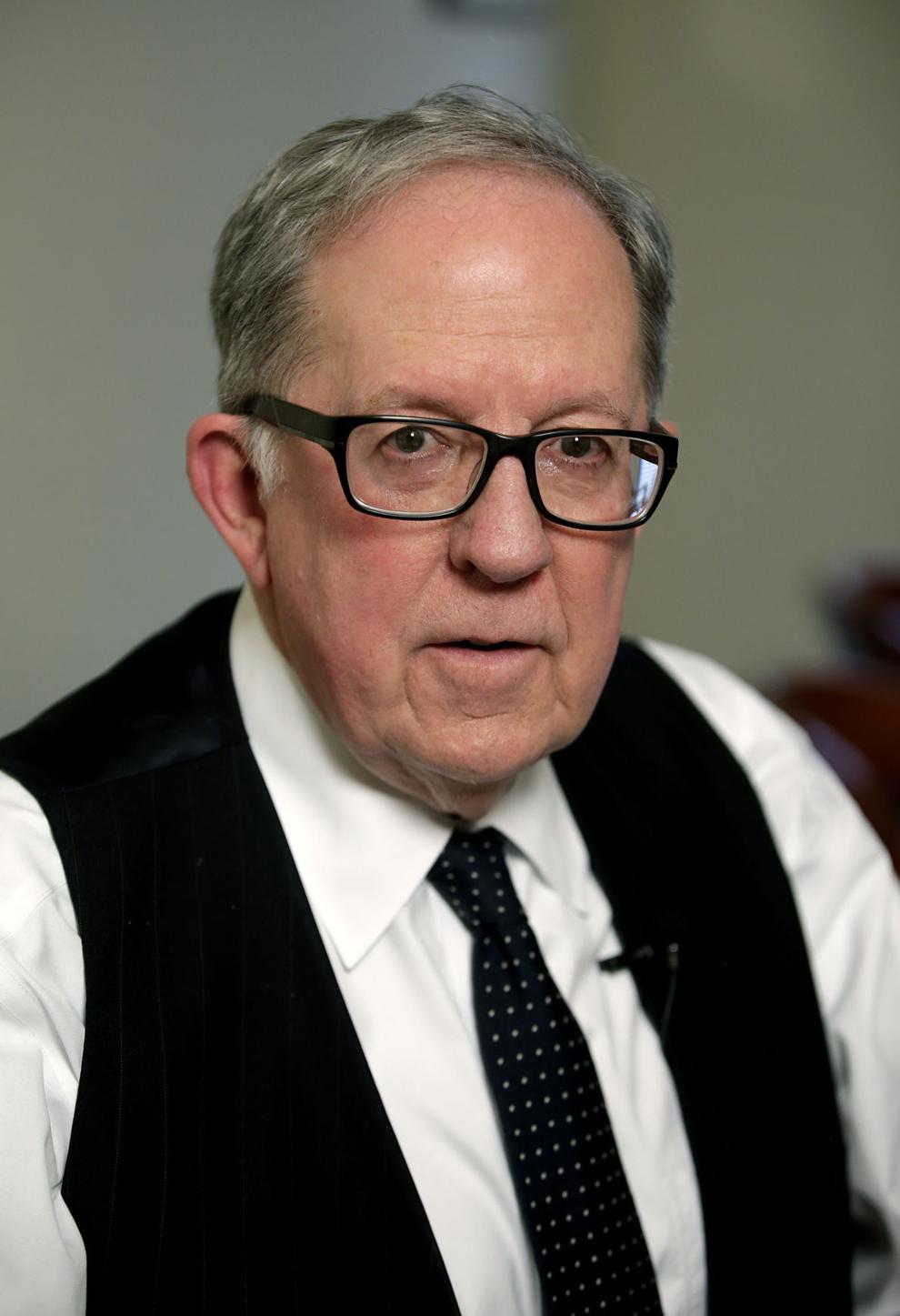 In previous interviews, Fallis, who led the prosecution team, speculated about the trial and the jury's decision, wondering if perhaps the show of support for Hart had intimidated them.
Or, maybe, it was the fact that Hart was headed back to prison anyway to serve a 300-year sentence, Fallis said, which wasn't admissible but which the defense let slip. The jury knew it could acquit, and Hart — if, in fact, he had done it — still wasn't going free.
"No fuss, no muss," Fallis said.
Rather than criticize the jurors, though, the veteran prosecutor cast the net of blame a little more broadly.
"I still feel it's not a matter of whether I won or lost; it's a matter of did I, did society avenge this act against the little girls," Fallis said. "I felt like there were failures, a lot of failures, of society to react."
---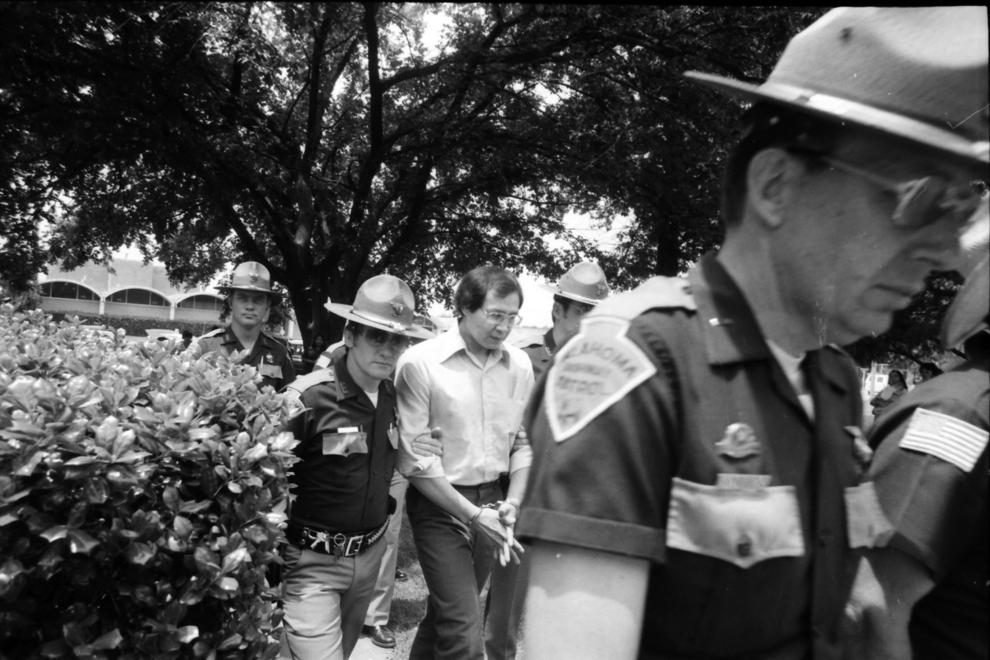 With Hart back in prison, and no plans from the state to pursue it further, Oklahomans might've thought they'd heard the last of the case.
They couldn't have been more wrong.
On June 4, two months after the verdict and almost two years to the day since her daughter's murder, Bettye Milner was working in her kitchen when a neighbor came over.
"She said Gene Hart was dead," Milner said. "She had just heard it on TV."
Almost immediately, as Milner tried to digest what she'd just been told, a clamor sounded on her front porch.
It was a group of reporters and cameramen, she said. The news about Hart had broken just minutes earlier, and they were already there to interview her.
Hart, Milner would learn, had suffered a probable heart attack in prison. He had collapsed after exercising and was pronounced dead shortly after.
It would be hours, though, before Milner finally had the time to attach any meaning to those details.
She remembers her exact thoughts:
With Hart's death, "I felt like justice was served," she said.
"That had been my prayer — what man couldn't do, God would."
---
Gene Leroy Hart, long sought-after fugitive from justice, dead of a heart attack.
And just two months after his acquittal in the murders of three Tulsa-area Girl Scouts.
Like many Hart supporters, Isaacs smelled a rat. Hart's death and the timing were just too convenient, he thought.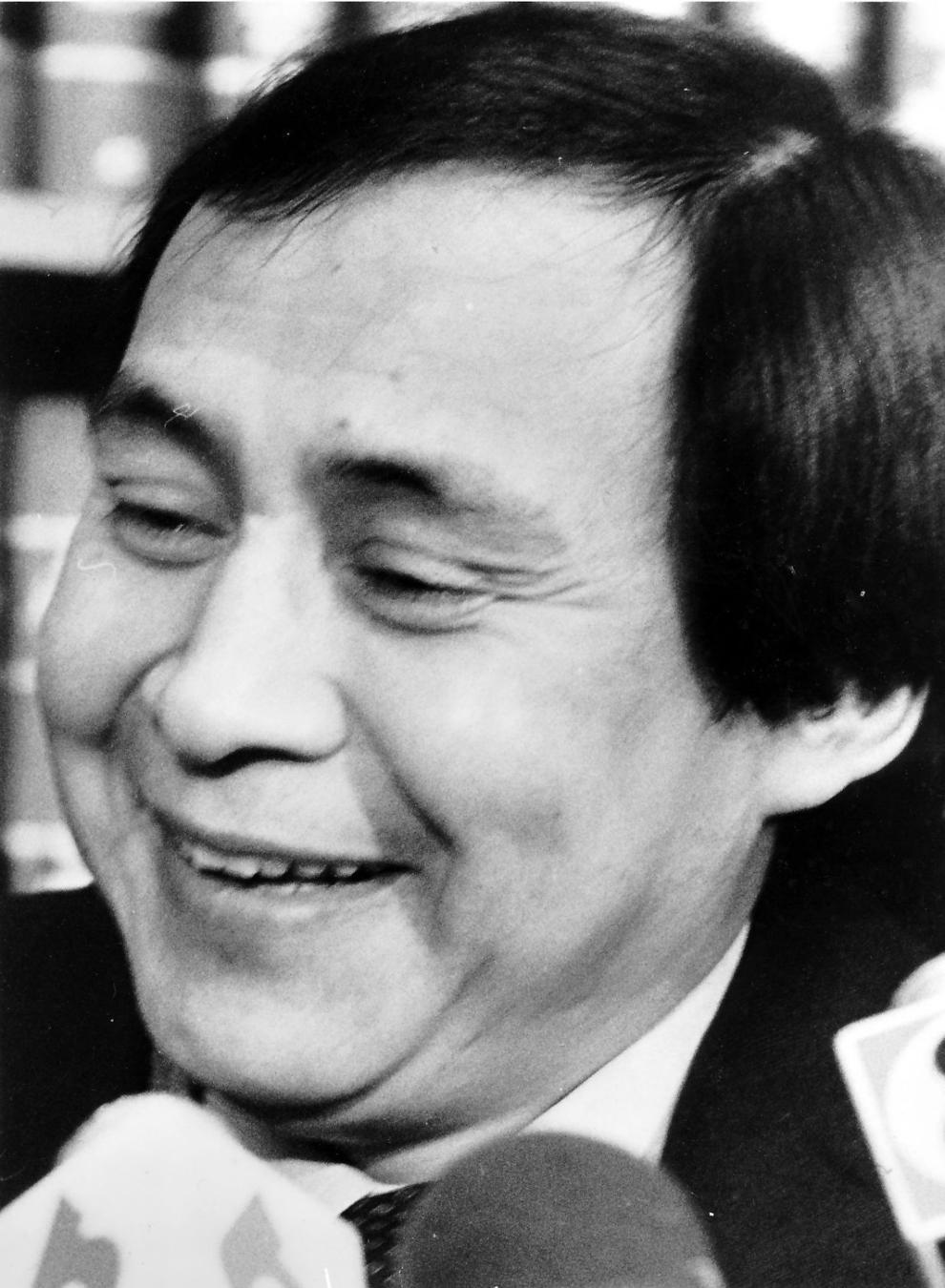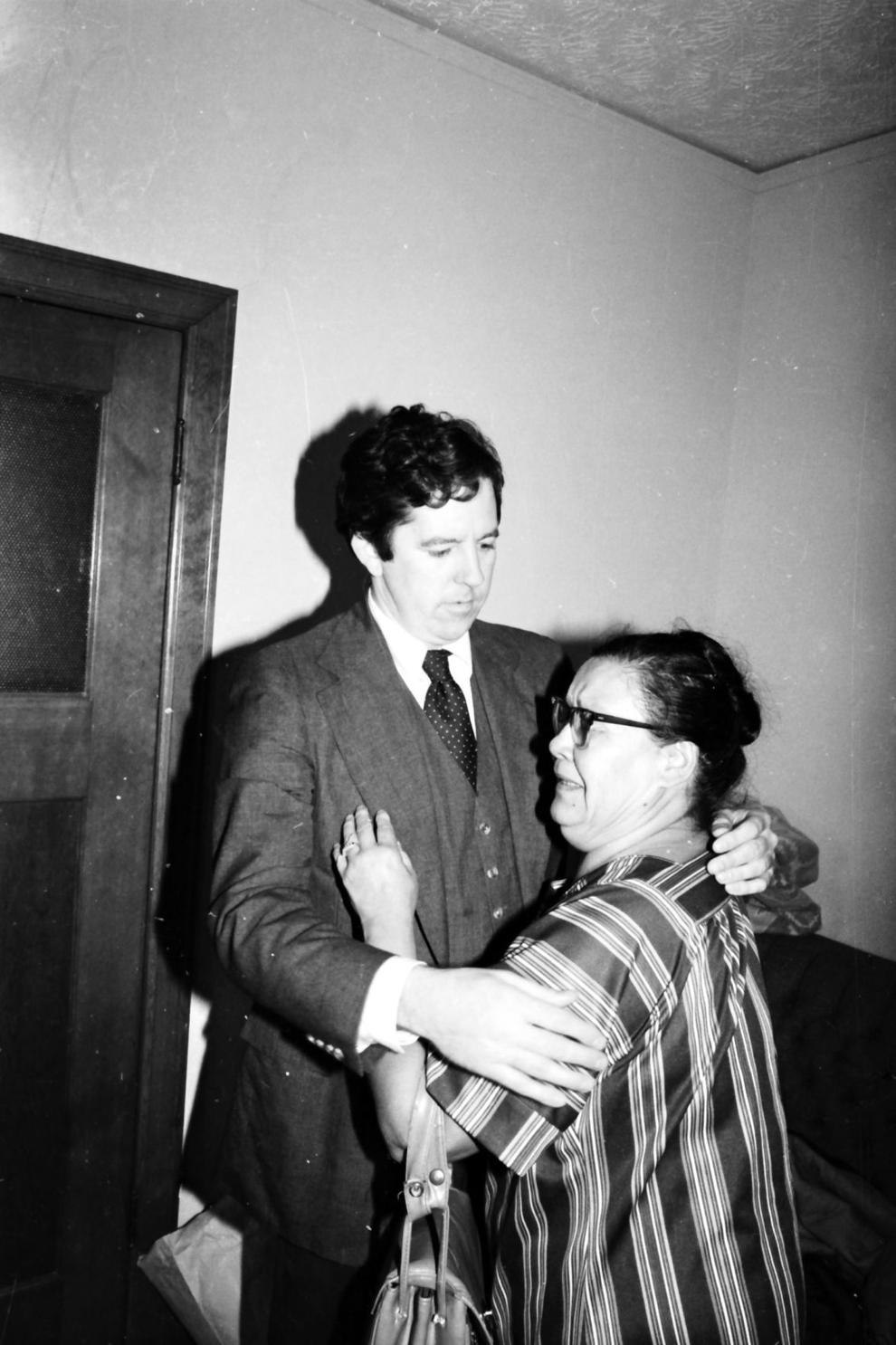 But while even now, 40 years later, conspiracy theories abound, the defense attorney says he was quickly convinced there was no foul play.
"His death was natural," he said, adding that he looked into it himself. The medical examiner found severe blockage, and, moreover, he said, Hart had a family history of heart problems.
Still, "I was just shocked," Isaacs said. "I thought he was going to be all right."
Whatever he might have been before, Hart emerged from the trial a changed man, he said.
"If he had been turned loose, he wouldn't have hurt anybody ever again," Isaacs said. "I guarantee you. It was a life-changing event."
For those who believed in Hart's guilt, the news of his demise didn't necessarily bring satisfaction.
"I didn't know how I felt about it," Sheri Farmer said. "I had thought to myself 'Someday I want to go talk to him.' And suddenly that was gone. That opportunity was lost to me."
For the record, Hart died denying his involvement in the Girl Scout murders.
In a letter written to the Tulsa Tribune just hours before his death, he rejected a request for an interview and noted:
"The record has been set straight as far as I'm concerned — the jury voted right when they voted 'not guilty,' and my family and supporters knew the entire process was a sham."
Hart reiterated all of this in the only interview he did do: an exclusive with the Cherokee Advocate, a tribal publication.
Conducted three days before his death, in it Hart revealed, among other things, that he'd been holed up in that remote cabin for months. He had even watched the manhunt on TV, he said.
---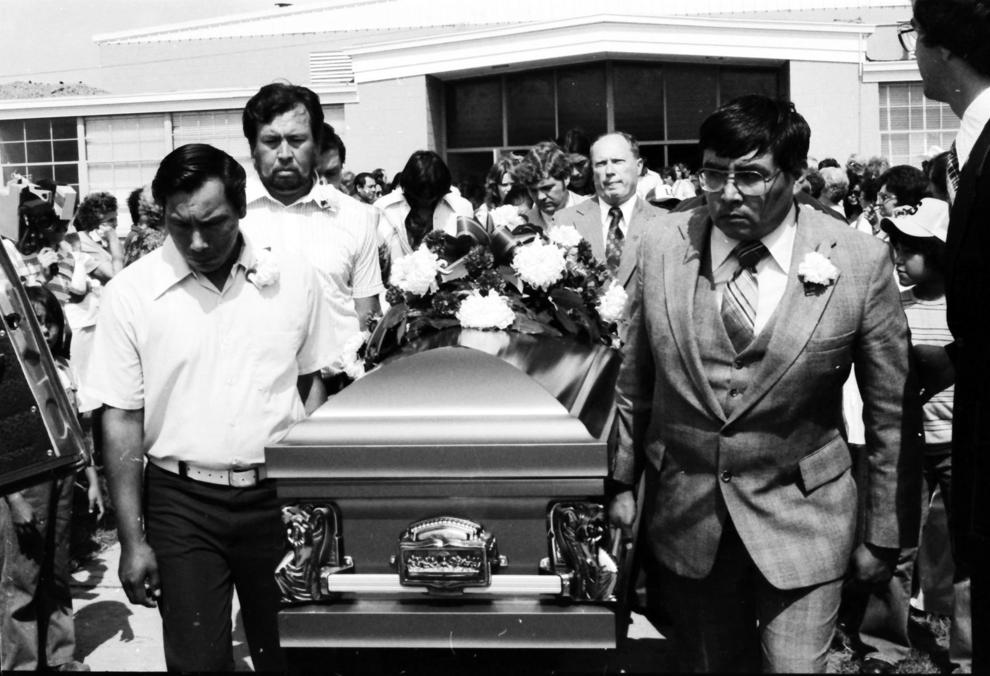 Hart's funeral was held a few days later in Locust Grove. It drew an estimated 1,000 mourners.
To accommodate them all, it was held in the high school gym.
"It filled up the gym," recalled Wheat, who covered it for the Jeffersonian. "It was a somber ceremony," he added. But like the trial and hearings, there was still something of a sideshow feel to it.
"Not everyone was there to support (Hart)," Wheat said. "A lot of people showed up just to see who else showed up. And there were a lot of news people there."
Isaacs served as a pallbearer.
After the burial, which followed the service in Ballou Cemetery, "I look up," Isaacs said, "and there's a huge thunderhead popping up. Huge. I'll never forget it."
A storm soon followed, unleashing "lightning and thunder and rain. Rained like hell."
Isaacs said an Indian friend at his side commented on it.
"'You know what that means,' he said (of the storm). I said 'no.'
"And he said, 'His spirit got to where it was going.'"
---
Regardless of how people felt about Hart's fate, or which side they fell on regarding the verdict, one thing could be agreed on by all.
Three children had been murdered — and their families deserved answers.
As he covered Hart's funeral, Wheat found his mind wandering back to that morning two years earlier.
Today, 40 years later, his memories of Monday, June 13, 1977, still have the power to bring him to tears.
"These were children," he said. "Children."
Choking up during a recent interview, he apologized, adding, "I haven't talked about this very much."
Arriving at Camp Scott around 7:45 that morning, less than two hours after the girls' bodies were discovered, "the first thing I noticed was how green it was," Wheat said.
"The smell of fresh air. It was a beautiful, calm morning. The tranquility was such a contrast to the violence of what had taken place there."
Adding to the surreality, somewhere off to the side, out of his sight, "I could hear children, and they were singing. In groups."
Camp officials were working hard, he would learn, to keep the other campers busy, shielding them from the horror that was unfolding.
Taking photos at the direction of police, Wheat was shown to the slain girls' tent.
Where most of the attack had occurred, blood was everywhere inside, he said — pooled "on the floor, on the pillows, on the cots."
"I'd never photographed a major homicide," said Wheat, a former Navy photographer, adding that his previous experience with violent scenes was limited to suicides and traffic fatalities.
It was the scene he shot after the tent, though, that still haunts him most:
Three sleeping bags — one yellow plaid, one dark green, the other a red flower pattern — lying together beside the trail, the morning sunlight through the trees creating an ethereal glow overhead.
As he stood over the girls' bodies, shooting downward with his camera, he was struck by their faces.
When he was done, he lowered his camera.
Then "they zipped them up and took them away."
At the time, Wheat had a 3-year-old daughter at home and his wife was pregnant with their second. When he saw them that night, he couldn't help thinking of the murdered girls.
As a news photographer, he said, "You just frame the scene. You don't think about the humanity. Your job is to document.
"But you still don't get isolated from it. You bring those things home."
Images from that day weren't all Wheat brought home with him that night.
As he was taking off his shoes, he noticed something on the soles.
It had been impossible to avoid as he'd been taking photos at the scene.
"There was so much blood," he said.
---
---
The complete Girl Scout Murders series
Chapter 1: Tulsans react to the stunning news that three area girls have been murdered at a Girl Scout camp near Locust Grove.
Chapter 2: The largest manhunt in Oklahoma history kicks off in pursuit of two-time prison escapee Gene Leroy Hart, who, despite being charged with the murders, has a growing number of supporters.
Chapter 3: One of the state's most-anticipated and sensational trials pits a seasoned, successful district attorney from Tulsa County against a scrappy, young Oklahoma City defense attorney in a battle over evidence and accusations that Hart is being framed.
Chapter 4: Officials stop pursuing the case despite a not-guilty verdict, and Hart dies unexpectedly while in prison for unrelated crimes.
Chapter 5: In the years following the murders, the survivors and others affected continue trying to make sense of it all, while maintaining hope that advancements in DNA testing may ultimately bring answers.
Chapter 6: After 40 years, the victims' families show their resilience, undeterred by the mystery that still surrounds the case.
Tim Stanley
918-581-8385
Twitter: @timstanleyTW