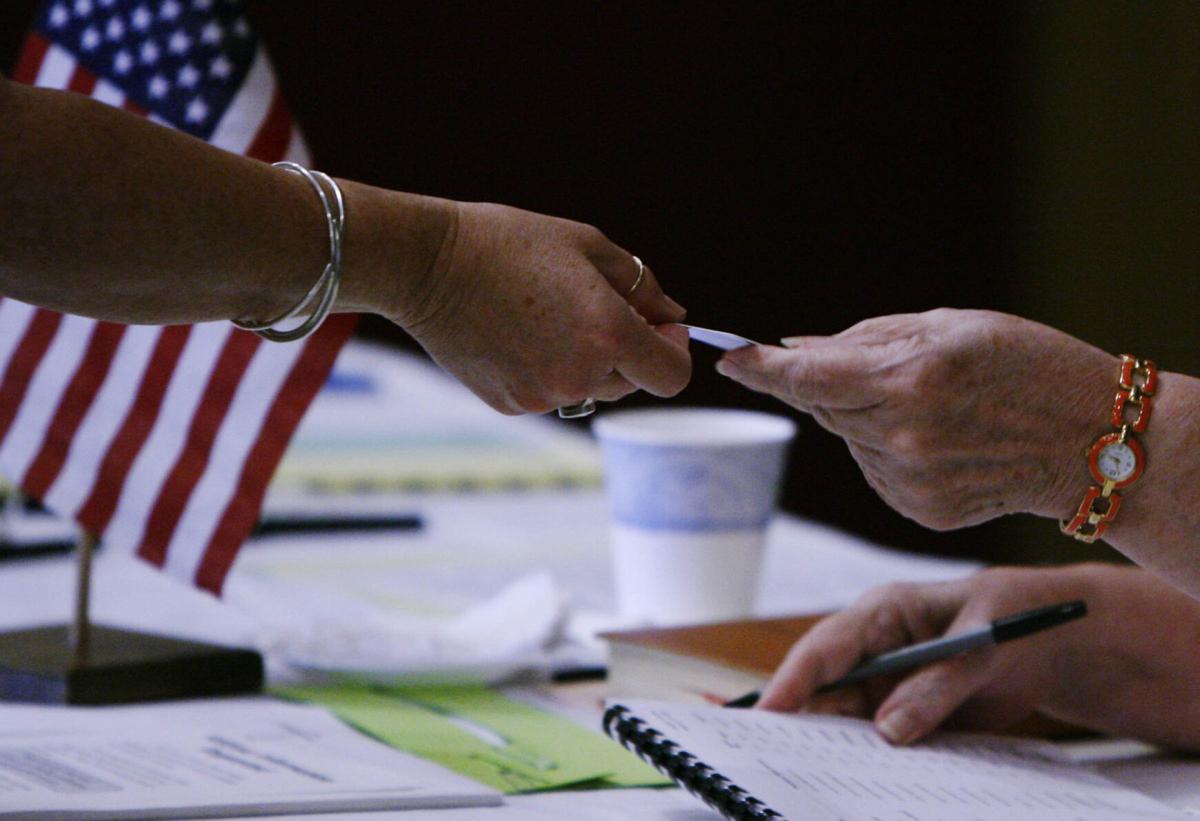 Unexpectedly high population counts in Oklahoma's two largest urban areas are causing officials to rethink the state's congressional and legislative redistricting plans, officials said this week.
Final 2020 census counts show that Oklahoma's 1st Congressional District, which includes Tulsa County, will have to shed twice as many people through redistricting as previously thought, while neighboring CD 2 will have to gain far more than expected.
Suburban portions of CD 3 and CD 4 in the Oklahoma City area also grew more than expected, while CD 5 — most of Oklahoma County and all of Pottawatomie and Seminole counties — came in, as expected, with a surplus of about 33,000.
Final 2020 census data, which normally would have been received this spring, was delayed until Aug. 12 because of complications arising from the COVID-19 epidemic.
Provisional legislative districts based on 2019 population estimates were approved earlier this year but will have to be adjusted in a special session in the fall.
No provisional congressional districts were drawn, which means that work will also have to be finalized in a special session.
Legislative districts only have to be within 2.5% of a "target population," but congressional districts, in theory at least, must be equal within one person.
The 2022 House district target population is 39,202. For the Senate it's 82,487.
Oklahoma congressional districts are supposed to each have 791,871.
The final 2020 census count for CD 1 — which also includes Washington and Wagoner counties and small portions of Rogers and Creek counties — is almost 37,000 above the target population, making it currently the largest of the state's five congressional districts by population.
Preliminary estimates had put CD 1 at 17,600 over the target.
CD 1's excess is almost certain to be pushed into the adjoining 2nd District, which is a few shy of 70,000 short. Original projections had it short by just 44,500.
Remarkably, CD 3 and CD 4 cancel each other out almost exactly. CD 3 is 6,680 short; CD 4 is 6,681 long.
That means, directly or indirectly, the 70,000 needed in CD 2 will have to come from the Oklahoma City and Tulsa metros.
The direct method would be to peel enough off the edges of CD 1 and CD 5 to make CD 2 whole.
Another suggestion has been to push CD 4, which already includes Tinker Air Force Base and the southern Oklahoma City suburbs, further into Oklahoma County and split the district's more rural constituents with CD 2 and CD 3.
The final census numbers suggest that legislative districts will creep even closer to the urban areas as Oklahoma City and Tulsa districts become even more compact.
This is particularly true of the Oklahoma City and Tulsa suburbs.
While some core Oklahoma City districts are underpopulated, the new Senate District 18 — moved from northeastern Oklahoma to the western edge of the Oklahoma City metro — is more than 10% overpopulated as now configured.
The second-most overpopulated Senate district in the state is SD 25, in southeast Tulsa and Bixby. It's nearly 8% over and will need to lose about 6,500 people. The problem is that every Senate district in Tulsa County is also overpopulated or right on target.
A similar situation exists with metro House districts. Only one — HD 78 — requires more people, and that adjustment is a small one.
A virtual town hall on congressional redistricting is scheduled for Sept. 15.