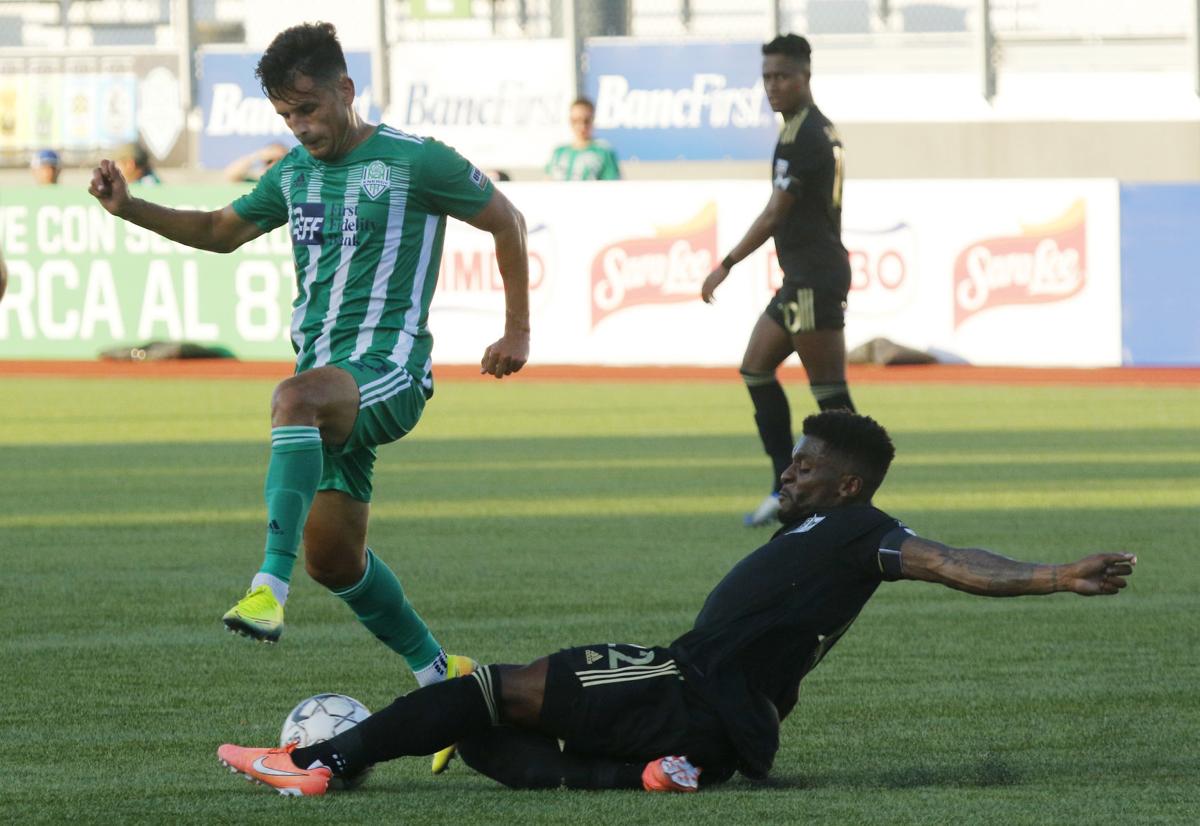 Up next: 7 p.m. Saturday vs. OKC Energy FC, ONEOK Field
Records: OKC Energy FC 1-5-5, 8 points (4th place, USL Group D), FC Tulsa 3-2-6, 15 points (2nd place-tie, USL Group D)
Tickets: From $8 to $20 (advance); $10 to $25 (walk-up)
Promotions: 918 Day — FC Tulsa will celebrate the city holiday earlier than initially planned after its Sept. 18 home date was rescheduled due to schedule juggling as a result of the COVID-19 pandemic. Upon entry, fans will notice a difference around the ONEOK Field concourse as FC Tulsa is partnering with Mayfest and ahha Tulsa to debut the Mayfest Art Market. With the Mayfest art festival canceled earlier this year, FC Tulsa will provide local artists who would have participated in Mayfest a chance to showcase and sell their work. Before the match from 2 p.m.-6:30, FC Tulsa will host a blood drive alongside the Oklahoma Blood Institute bus outside ONEOK Field. Donors will receive a free piece of FC Tulsa swag. Fans also are encouraged to bring canned goods and teddy bears to donate as FC Tulsa is partnering with the University of Tulsa. Also, the FC Tulsa merchandise stands will feature a new throwback Roughnecks scarf and pennant that features branding from the late 1970s.
Notable: Oklahoma City and Tulsa have met once previously this season — a 1-1 draw on July 13 at Oklahoma City. The Black Gold Derby will conclude when the teams meet Sept. 30 at ONEOK Field. ... Dario Suarez has scored all five of Tulsa goals in the past three games. ... With five games left, Tulsa is tied for with Austin Bold FC for Group D's second and final playoff slot. FC Tulsa coach Michael Nsien said, "First thing's first, it's all about us. For us, four home games and one away, we feel like if we take care of business like we're supposed to, we're in the driver's seat. Austin has some difficult matches and it should go all the way down to the wire, in terms of who clinches the second spot. We expect Austin to do their job and we'll do our best to be right there until the end. We think we can take them over at the end." ... OKC's 0.63 goals per match ranks last in the 35-team league. The Energy only has seven goals in 11 games, including just one in the past seven. ... OKC's Zach Ellis-Hayden won't play Saturday as he has been suspended for one game after receiving a red card for violent conduct against Colorado Springs on Sept. 5.
— Barry Lewis, Tulsa World
Be the first to know
Get local news delivered to your inbox!