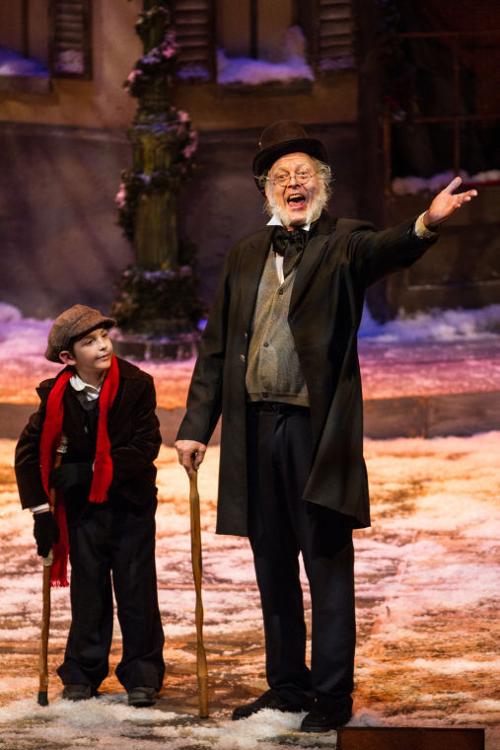 Mayor G.T. Bynum honored the 50th anniversary of Tulsa's American Theatre Company with a proclamation that named July 24 as "American Theatre Company Day in Tulsa."
Originally founded as part of the multidisciplinary arts collective Living Arts of Tulsa, the American Theatre Company soon established itself as an innovative and wide-ranging theater troupe.
The company toured the state over the course of six years, bringing live theater to every region of Oklahoma, while presenting acclaimed productions of classic and contemporary plays as musicals, as well as popular original shows such as its satiric "Joyce Martel" revues and the rock 'n' roll show, "Eddie and the Ecclectics."
American Theatre Company's annual production of "A Christmas Carol," an original musical adaptation by founding members Bob Odle and Richard Averill, is one of the longest-running versions of this holiday story in American theater history.
In addition to winning several Tulsa Awards for Theater Excellence for its productions, founding members Odle and the late Kitty Roberts, who served as the company's producing artistic director for most of its history, were awarded the TATE's Mary Kay Place Legacy Award for their contributions to theater in Tulsa.
American Theatre Company had planned to conclude its current season with productions of Stephan Karam's Pulitzer Prize-winning drama "The Humans" and David Blakely's new adaptation of Henrik Ibsen's "An Enemy of the People," but these shows have been postponed because of the corornavirus pandemic.
The company's planned 2020-2021 season will include productions of "R.U.R." by Karel Capek, a play that premiered in 1920 and added the word "robot" to the lexicon; the annual holiday staging of "A Christmas Carol"; Nat Cassidy's "The Reckoning of Kit & Little Boots," about the death of Elizabethan playwright Christopher Marlowe; and "The Elephant Man" by Bernard Pomerance.
---
United Shades of America' TV series shines spotlight on Oklahoma farmers
James D. Watts Jr.
918-581-8478
james.watts
@tulsaworld.com
Twitter: watzworld