Tulsa artist Yusef Etudaiye was talking about working with clay, but it just as easily could have been applied to the situation Sunday afternoon at the Church of the Restoration.
"You can be working on a piece for a long time, and thinking that it looks all right," he said. "But then it put it in the oven, and you really don't know what you are going to end up with until it clears the fire."
Etudaiye is one of several artists involved in "Lives on the Line," a collaborative effort among local artists that was selected to be part of the Greenwood Art Project.
The group, organized by Yielbonzie Charles Johnson, is made of up six Tulsa artists of various ages and artistic disciplines who came together to create a collective show dealing with ideas of identity, history, legacy, resilience and hope.
Sunday was supposed to be a "soft opening" for a display of the group's works at the Church of the Restoration, 1314 N. Greenwood Ave.
Unfortunately, whatever celebratory activities that had been planned had to be postponed.
"As they say," said Marsha Francine Campbell, who signs her paintings "faida," "we make plans and God laughs."
A series of medical emergencies afflicting members of the group forced Sunday's planned activity to be canceled, including a commemoration of the assassination of Martin Luther King Jr., who was killed on April 4, 1968. Instead, those who were able to come spent the afternoon hanging new works around the church's interior.
The Greenwood Art Project is an initiative of the 1921 Tulsa Race Massacre Centennial Commission, which seeks not only to raise awareness of the destruction and loss of life associated with the massacre, but also to celebrate the resilience, healing and recovery of the community, in ways that resonate in today's world.
Led by nationally known artists Rick Lowe and William Cordova with local assistance from Jerica Wortham, Marlon Hall, Jeff Van Hanken and Kode Ransom, the Greenwood Art Program is funded in part by a $1 million award from Bloomberg Philanthropies' Public Art Challenge and a $200,000 grant from the George Kaiser Family Foundation.
Artists for the project were selected in 2020, and completed works — from installations of visual art to site-specific performances — will continue to open to the public in the coming weeks.
That includes "Lives on the Line," which Campbell said should have its public opening May 21.
The first official Greenwood Art Project, Katherine Mitchell's "Greenwood ... A Trilogy in Reflection," when on display at the Vernon AME Church Wednesday. "Lives on the Line" is the second show in the project
The "Lives on the Line" title refers in part to the "section line," the demarcation of the Greenwood neighborhood. But, as the artists said and portray in their work, it can refer to a sense of urgency, at both trying to understand the past, and facing the future with some sense of hope.
In addition to Etudaiye, Campbell and Johnson, the group includes Janell Hartwell, Joyce Smith-Williams and Awesome Jeremy Collier.
"And there is Brenda Terry Bridges, who is our genealogist," Campbell said. "It's important to know who you are as you walk through this life."
Genealogy is especially important for Campbell, a self-described "folk artist" whose work in the show includes portraits of Black Tulsans from the early 20th century, whose histories and family connections are as much a part of the images she paints as the line of a face or the color of a dress.
"I want to know where these people came from, and what happened to them after the massacre," she said. "It's like this painting I did of the baobab tree. A tree can't stand without its roots. And that's what I think this exhibit is all about. It's about strengthening our roots, in our community, in our history, so this community can continue to grow."
For Etudaiye, whose works in the show include a series of masks of female faces, their hair rising up to a point that looks like the flame atop a candle, it was the resilience of Black people in the face of overwhelming hardships.
"I cannot begin to imagine what our forefathers went through when they were brought to this country," he said. "What they had to survive, and yet they did survive. The struggles they faced, and the resilience they showed — it gives me hope. I know we have come a long way, and we still have a long, long way to go for unity, for equality. But I see hope."
Tulsa Race Massacre: This is what happened in Tulsa in 1921
Tulsa Race Massacre: This is what happened in Tulsa in 1921
In 1921, white mobs invaded Greenwood and burned it down
A growing but divided city had tensions rising. How World War I influenced residents.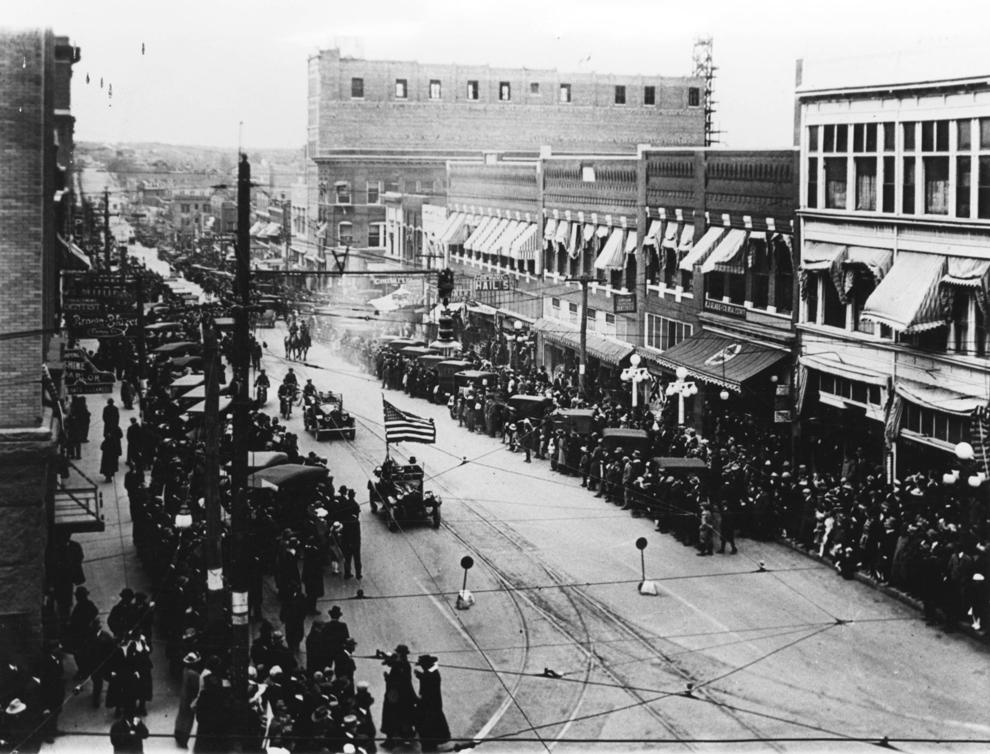 Key figures in 1921
Greenwood was defined by freedom and opportunity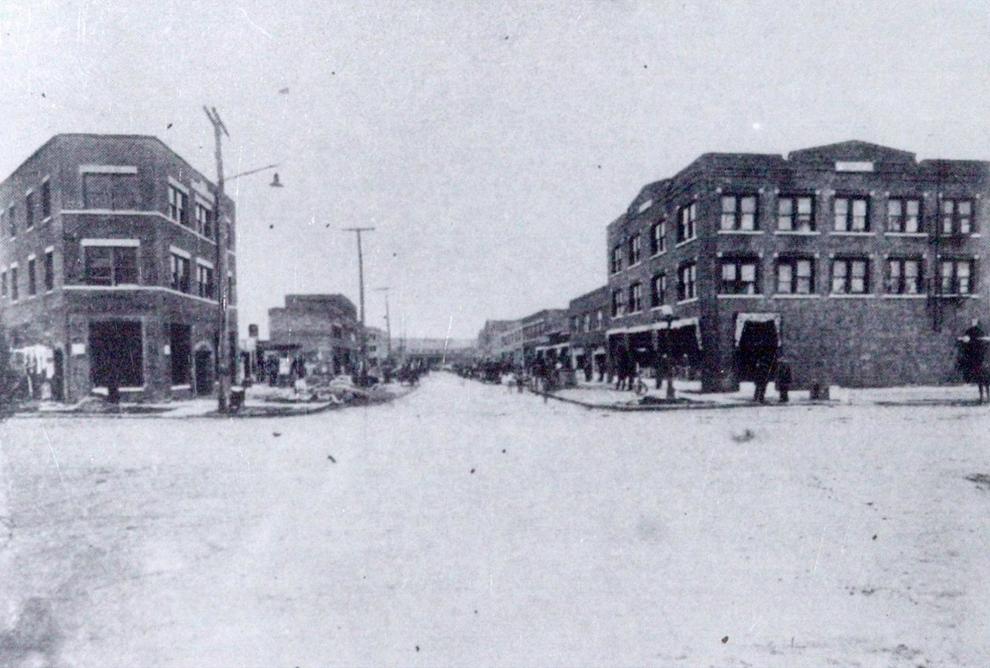 An encounter on an elevator and concerns about a lynching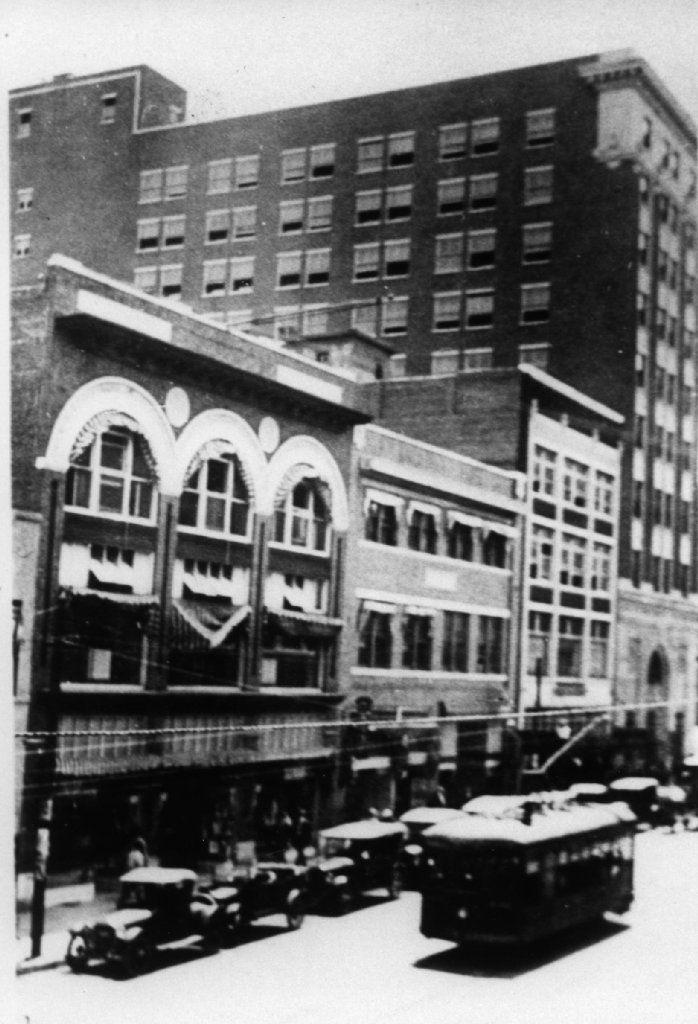 Tulsa Tribune article cited for sparking massacre
Dick Rowland's life threatened while jailed as crowd gathers outside
Tulsans take up arms and there are issues with special deputies
Fighting begins in Greenwood and the neighborhood is soon overrun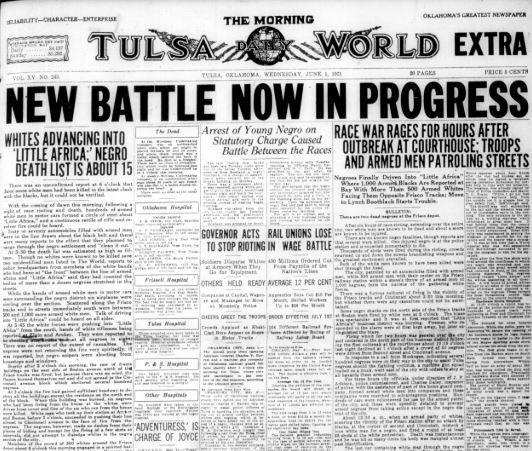 Mobs won't let firefighters douse the flames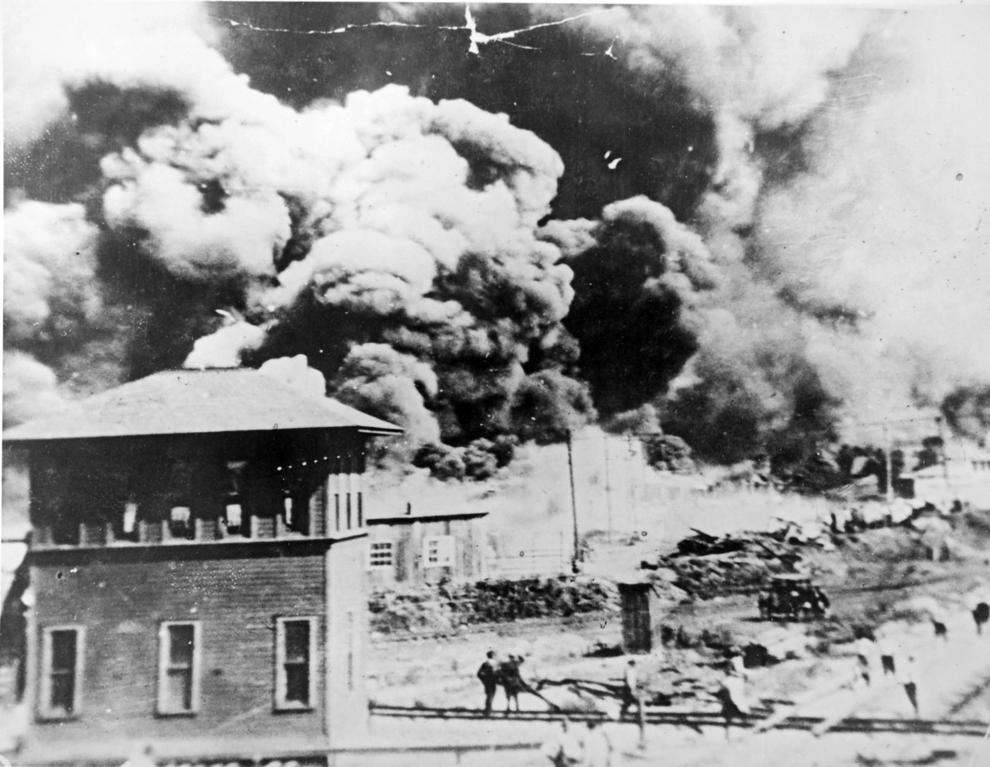 Airplanes flew over Greenwood as it was attacked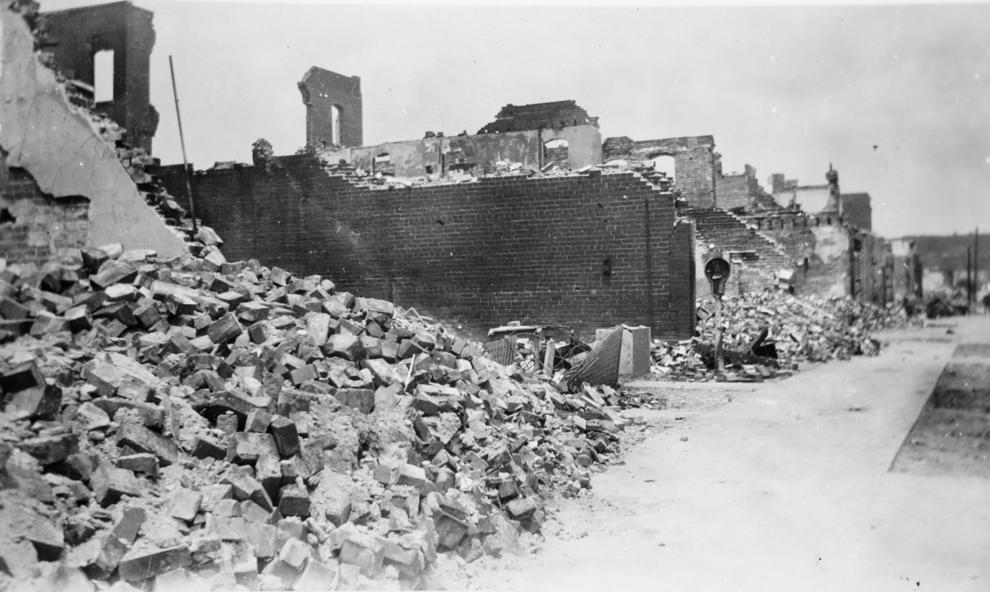 National Guard called in, denies report that machine guns were used to kill dozens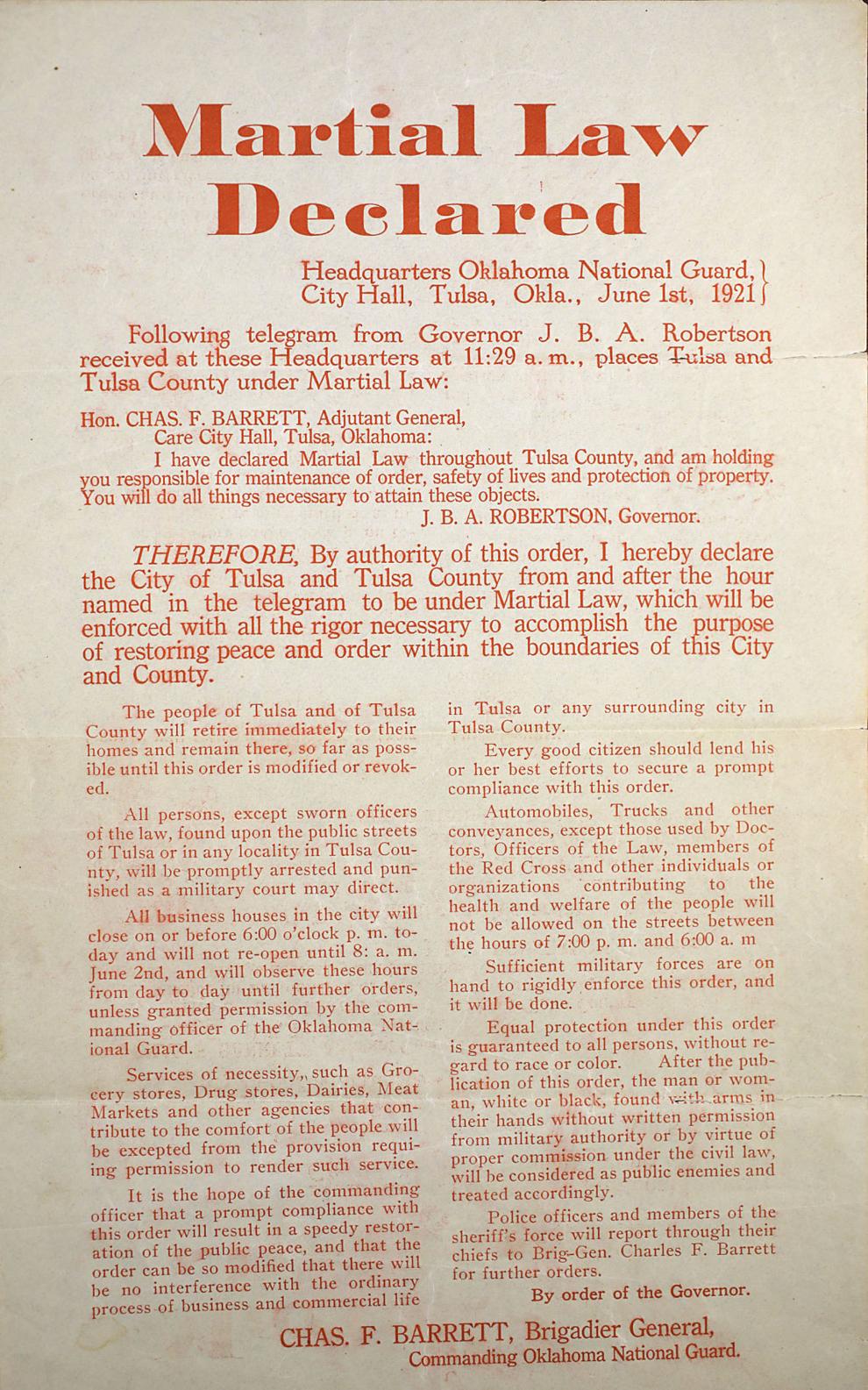 Dr. A.C. Jackson was killed as he tried to surrender in his front yard
Death toll remains unknown; search for graves continues today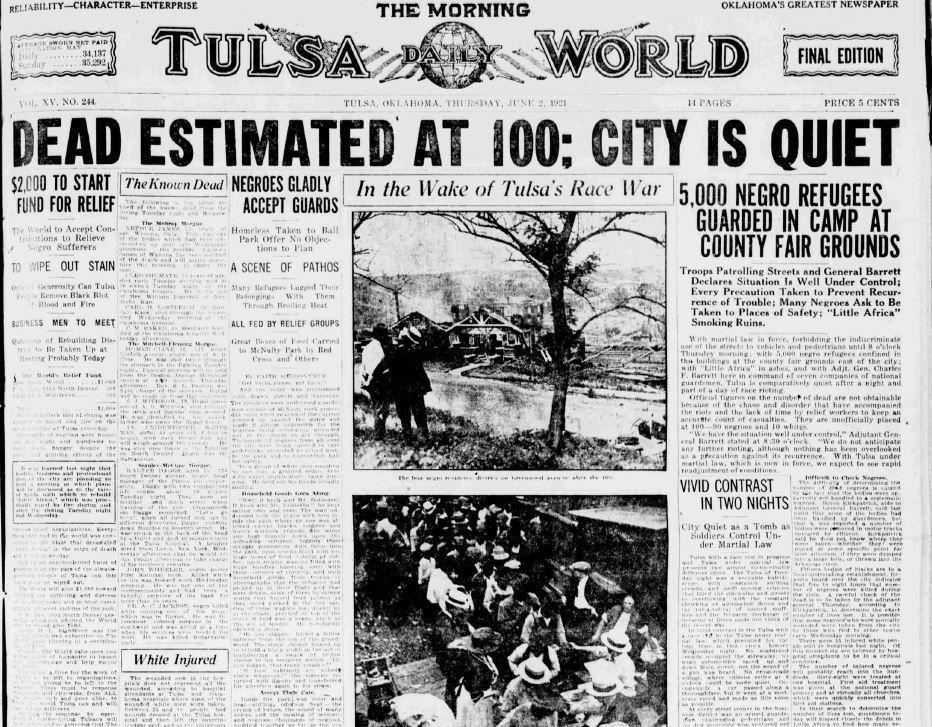 Black Tulsans were marched through the streets and detained at camps throughout city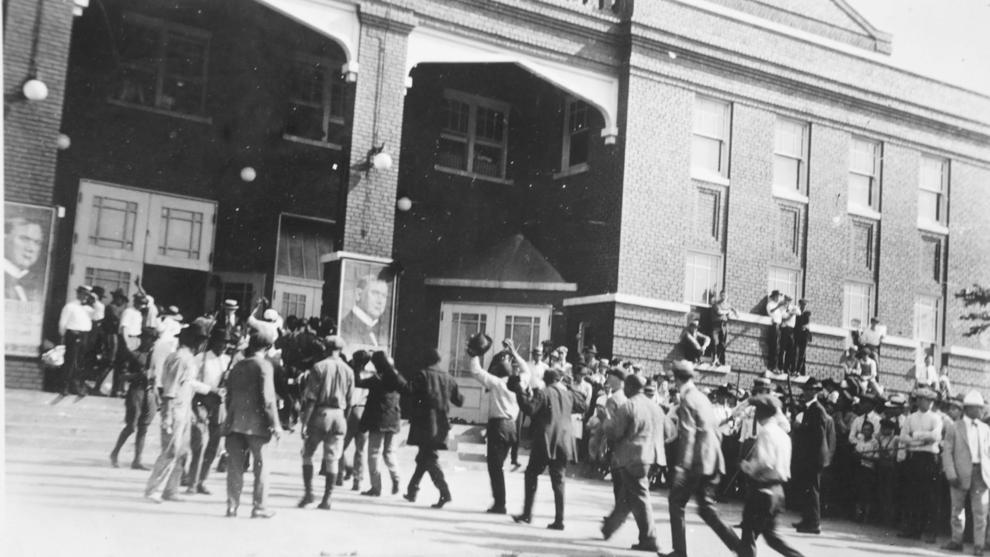 Red Cross reports the massive devastation in Greenwood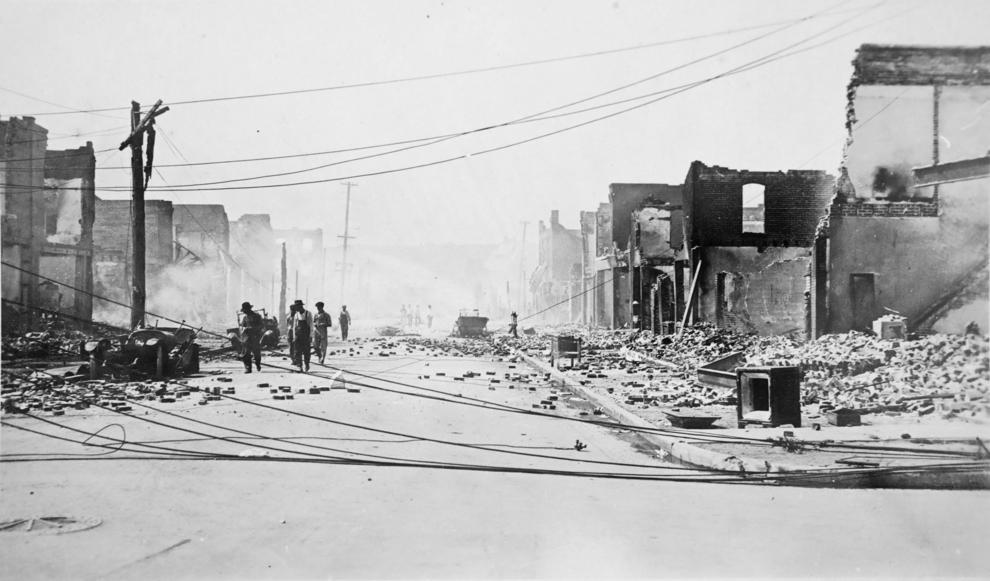 Key locations in Tulsa during the 1921 Race Massacre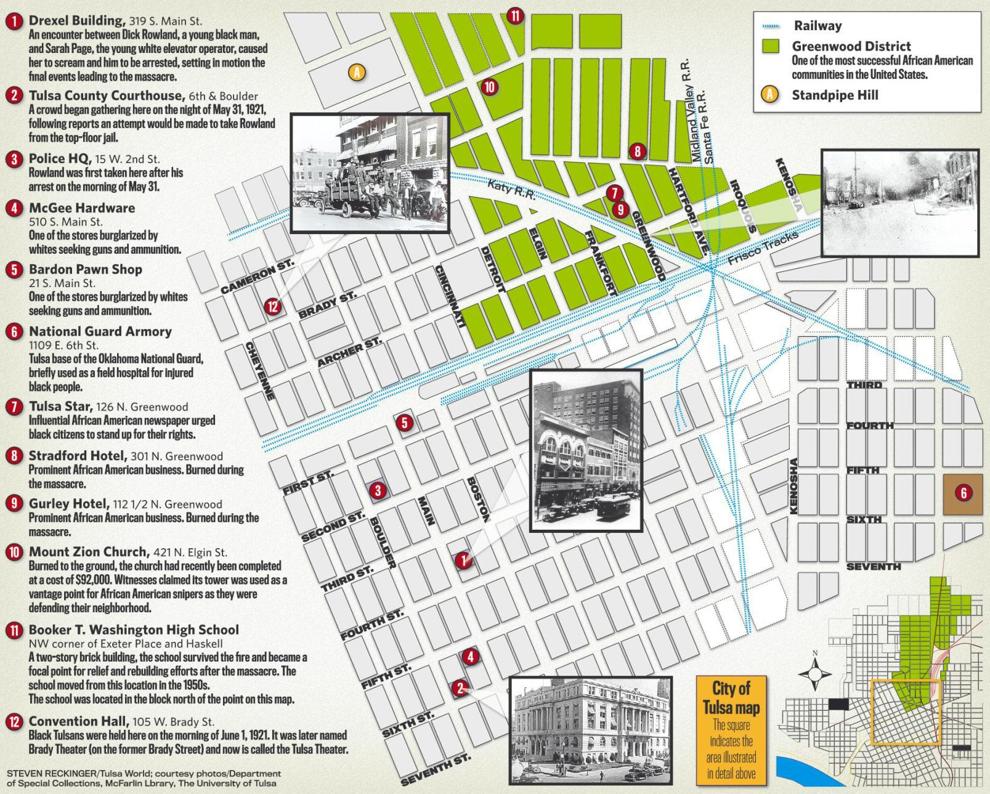 Mount Zion Baptist Church was burned down but, like Greenwood, persevered and rebuilt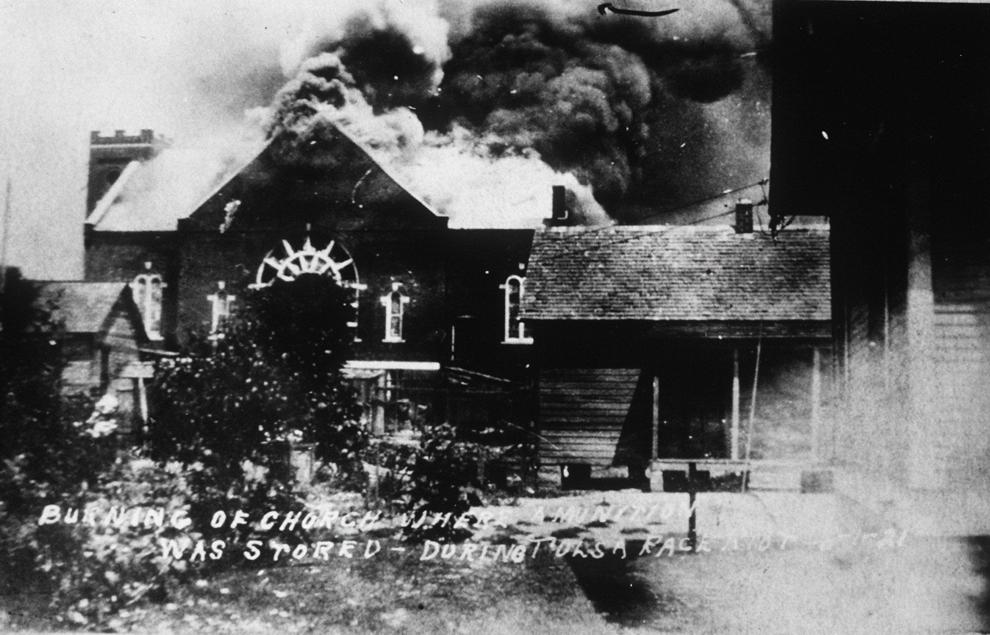 Tulsa Race Massacre: Quotes from survivors, officials and others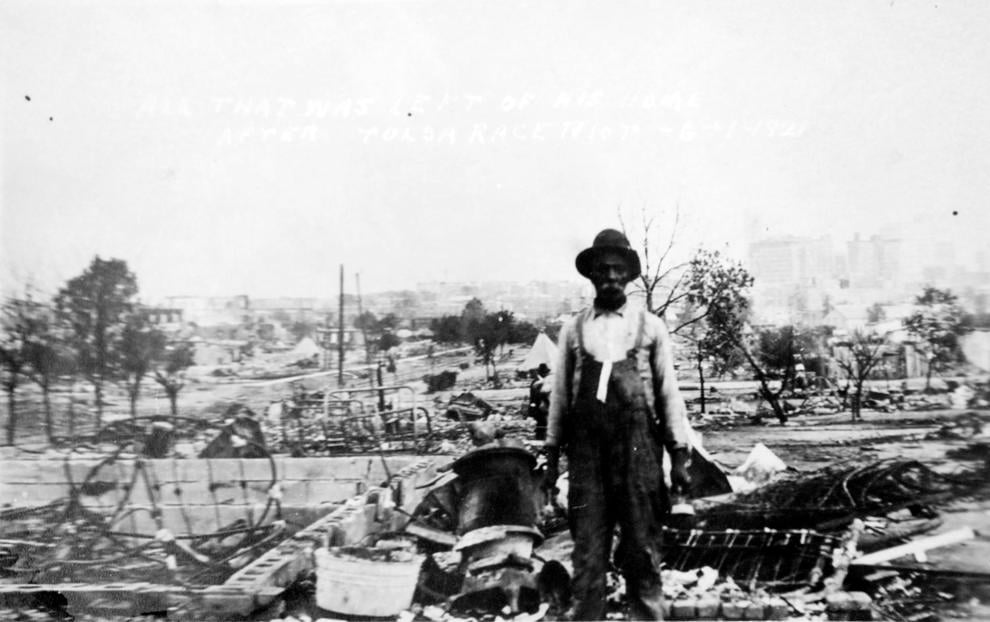 Tulsa Race Massacre: Recommended reading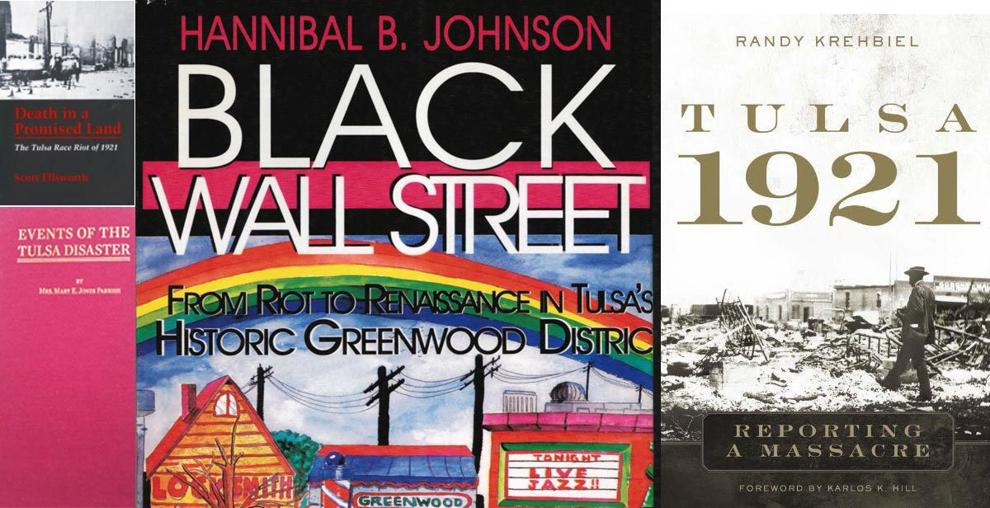 Tulsa Race Massacre / The Tulsa World Library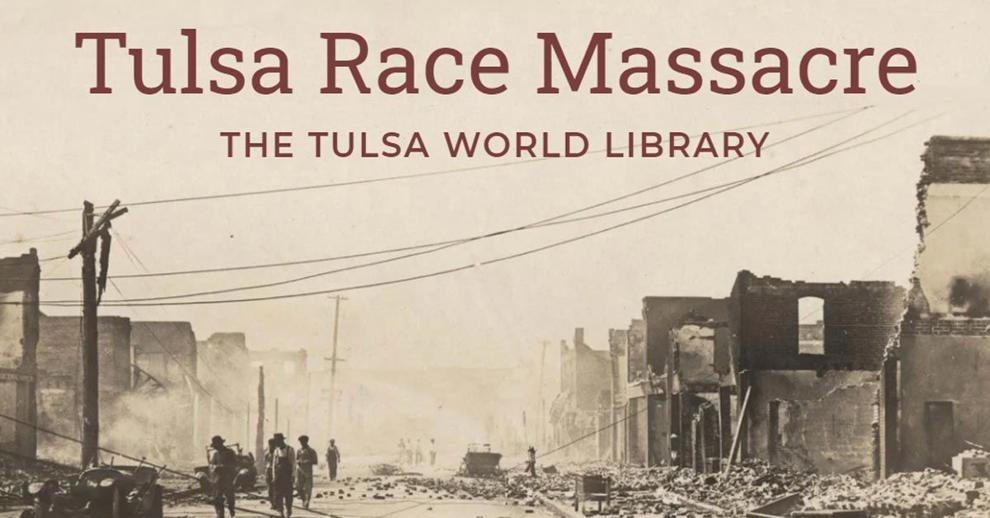 Tulsa Race Massacre: Was 1921 the first aerial assault on U.S. soil?
---
"The first time Americans were terrorized by an aerial assault was not Pearl Harbor," a CBS News story says leading up to coverage this weekend of the 1921 Tulsa Race Massacre.
"Scott Pelley reports on a race massacre in which an estimated 300 people, mostly African American men, women and children, were killed, and aircraft were used to drop incendiary devices on a black neighborhood in Tulsa, Oklahoma. The Greenwood Massacre of 1921 has been largely ignored by history, but Pelley finds a Tulsa community seeking to shed more light on what's been called the worst race massacre in history," a preview reads for a "60 Minutes" story airing 6 p.m. Sunday on CBS.
Context for viewers: Six airplanes circled the Greenwood area during the morning hours of June 1.
What they were doing, and why there were so many, has long been a matter of passionate debate. Many people believe they were used to shoot at people on the ground and bomb Greenwood.
Officials said the small craft, generally thought to be two-seat, single-engine Curtis "Jenny" biplanes, were merely keeping track of activities on the ground and relaying the information through written messages dropped in weighted metal cylinders attached to streamers.
To what extent this explanation was initially challenged is unclear, but in October 1921 the Chicago Defender published a story in which it said Greenwood had been bombed under orders of "prominent city officials."
The story cited a Van B. Hurley, who the newspaper said had given a signed statement to Elisha Scott, a Kansas attorney.
Scott filed dozens of lawsuits on behalf of victims but doesn't seem to have ever entered the Hurley affidavit into the record. There is no record of a Van B. Hurley living in Tulsa around the time of the massacre or that anyone by that name ever belonged to the Tulsa police force.
But that doesn't mean the story did not have substance. Many people believed city officials were behind the burning of Greenwood, and the explanation that the squadron of planes was only used for surveillance struck some as suspiciously thin.
Certainly the planes had a great psychological impact on many. For example, Mary Jones Parrish wrote about them in her account, as did prominent attorney B.C. Franklin in his.
The Defender story said the planes dropped "nitroglycerin on buildings, setting them afire."
But nitroglycerin is an explosive, not an incendiary. It is also highly unstable and dangerous.
That has caused some to speculate that something like Molotov cocktails might have been used, or "turpentine balls" — rags soaked in flammable liquid and wrapped around the head of a stick.
There are several practical reasons why trying to light and throw incendiary devices from an open cockpit airplane of that era would seem a difficult, dangerous and even foolish idea.
But that doesn't mean it wasn't done.
---
---
Tulsa Race Massacre: This is what happened in Tulsa in 1921
Tulsa was home to one of the most prosperous African American communities in the country. Businesses flourished along Greenwood Avenue — dubbe…