Bob Hope hosted more than 270 television specials over a 47-year span, debuting in the first of them on this date in 1950.
That means the entertainment icon spent a significant amount of time in the living rooms of TV viewers all over the globe, but he also spent actual time in Oklahoma.
In memory of Hope, who died in 2003 at the age of 100, let's dig into the Hope chest (and the Tulsa World's archives) for Oklahoma connections:
Tulsa's Roy Clark was selected to be a guest host during the Johnny Carson era of "The Tonight Show." Clark's first guest was Hope. Recalled Clark during a voicesofoklahoma.com interview: "What am I going to ask Bob Hope? 'How long have you been in the business, Mr. Hope?' He evidently saw that and really helped save me. He started taking the answer and stretching it out a little bit for me, just so I could sort of get my feet wet."
It wasn't the last time one would help out the other. Keep reading.
Hope visited Oklahoma for benefit events many times, beginning with a 1946 Tulsa Pilot Club luncheon to help with medical and dental costs for underprivileged children.
Though Hope's first TV special was still four years away in '46, he was an established star because of his vaudeville, stage, radio and film work. His inaugural trip to Tulsa included playing golf at Oaks Country Club ("if there is any gallery, you'd better keep 'em way back and wide") and a performance at the Coliseum, which was struck by lightning and burned to the ground six years later.
Hope came back to Oklahoma in 1947 to attend a Variety Clubs of America-hosted national memorial ceremony in memory of Will Rogers. Hope performed and produced his weekly radio program from the Will Rogers Museum in Claremore.
In 1964, Hope was honored by the Will Rogers Memorial Commission as "the only man since the late Oklahoma humorist who can fill Will Rogers' shoes." During the same trip, Hope performed at the old Assembly Center (now the site of the Cox Business Convention Center) to boost the University of Tulsa's scholarship fund.
Later in '64, 11 members of an Air National Guard squadron from Tulsa transported Hope and others to Asia to entertain troops. Hope's first USO show occurred in 1941. He continued entertaining troops into the 1990s. Late singer and actress Frances Langford, who married Tulsa businessman Harold Stuart in 1994, performed for troops on at least four continents while making USO tours with Hope.
A pavilion at Oklahoma City's Stars and Stripes Park was dedicated to Hope in 1971, when he visited the city for a Stars and Stripes event at State Fair Arena. In 1983, the eye center at Presbyterian Hospital in Oklahoma City was named after Hope, who attended the dedication.Hope was a frequent participant in charity golf events. How about this for a foursome? During a pro-am at Tulsa's Southern Hills Country Club in 1974, golf pro Bud Allin (a decorated Vietnam War veteran) was joined in a foursome by Hope, Oral Roberts and University of Oklahoma football coach Barry Switzer, who, decades later, recalled that Hope "had a good-looking gal driving him around."
Hope found humor in the windy conditions. "I told Oral to turn off that fan," he said, referencing the evangelist. "But he said that was management's decision and he is in sales."
Hope said he had to be nice to Roberts: "I may need a lot of help later, like walking across water hazards."
Roberts must have been fine with the jokes. Hope was invited to be Oral Roberts University's commencement speaker in 1983 and was awarded an honorary doctorate.
"I've never doctored any letters, but I've doctored a few golf scores," Hope said. "This will look good on my mantle where the Oscar should be."
Hope, taking aim at Roberts again, joked that Roberts' car had stained glass windows and said, "He shook my hand and cured my arthritis."
Hope was generous with his time when making appearances at the Roy Clark Celebrity Golf Classic (to benefit Childrens Medical Center) and Clark's Star Night shows of the 1970 and 1980s, according to Clark's longtime manager Jim Halsey.
"Roy and Bob did a lot of exchange appearances for each other, neither ever receiving a penny," Halsey said.
Millionaire oilman Armand Hammer once furnished a plane to fly Hope to Tulsa for a Clark event and, a few days later, Hammer called Halsey wanting to know where Hope and the plane were.
"We found out Mr. Hope had kept the plane for a few more days and made a few more stops — all of them for charity, of course," Halsey said.
While at a 1985 charity event in Tulsa, Hope joked that Clark was the Robert Redford of "Hee Haw." In 1988, when Hope performed at a benefit in Nashville to raise funds for Clark's second tour of the Soviet Union, he made this joke: "I don't understand why we're raising this money to send Roy Clark to the Soviet Union. Wouldn't it be cheaper just to deport him?"
Clark died in 2018. Clark's obituary included a past comment from Hope about Clark's warmth. Hope once told Clark "Your face is like a fireplace."
Oklahoma is a football state. Many college football players from the state got to meet Clark because it became a tradition for him to introduce All-America gridders during his TV Christmas specials. Said Hope about East Central High School alum and Oklahoma All-American Tony Casillas in 1984: "When Tony takes the field, he's always easy to spot. Instead of a number on his jersey, he has a zip code."
Various Hope appearances: He performed 1969 benefit shows in Tulsa, Oklahoma City and Stillwater to raise money for a new performing arts center at Oklahoma State University. He emceed the Miss Teenage America Pageant at ORU's Mabee Center in 1976. He took part in a benefit show for the Stillwater YWCA in 1978.
According to stories published in the Tulsa World over the past three decades, multiple Oklahoma music artists and entertainers performed with, opened for or toured with Hope, including Anita Bryant, Sami Jo, Robert Lehmer, Edwin Coatney, Vic Anderson, Lawrence Rogers and Robert Blankenship. A different kind of band member — Union High School's Megan Harju — won a $5,000 scholarship through a Bob Hope Scholarship Essay Contest in 2013.
Let's wrap up with this: Hope and Shirley Ross sang "Thanks for the Memory" in the movie "The Big Broadcast of 1938." The song won an Academy Award and became Hope's signature song.
Robert D. Wallack, a former Tulsa County reserve deputy of the year, passed away in 2019. Once upon a time, Wallack organized security for the Junior League of Tulsa's charity pro-am golf tournaments. Wallack's obituary said one of his favorite memories was serving as Hope's personal security when Hope was a celebrity at the pro-am.
Thanks for that memory. It meant something.
---
Featured video: Restoring Leon Russell's Church Studio
Meet 69 adoptable dogs and cats looking for love in the Tulsa area
Meet 69 adoptable dogs and cats looking for love in the Tulsa area
Sadee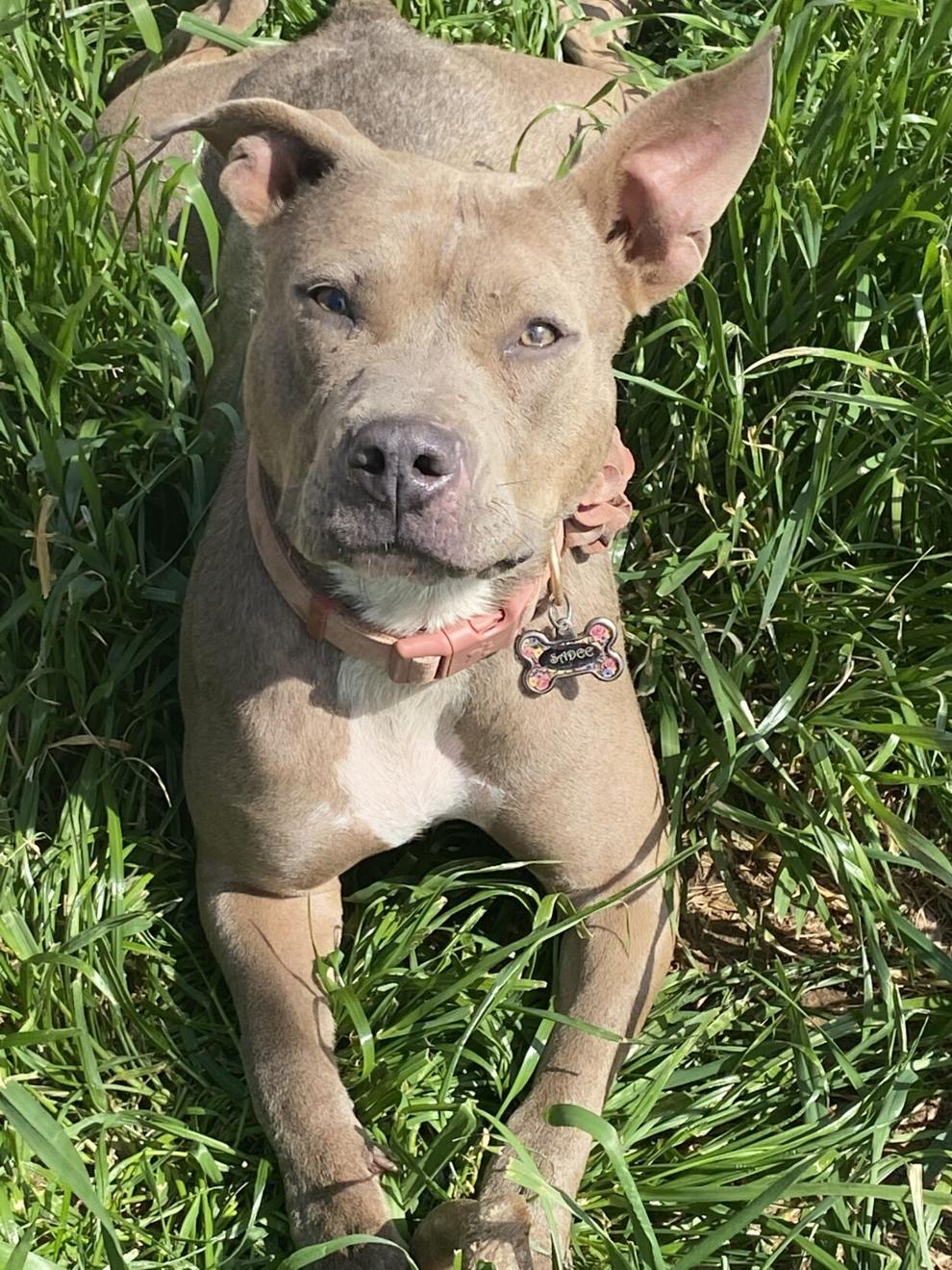 Taffy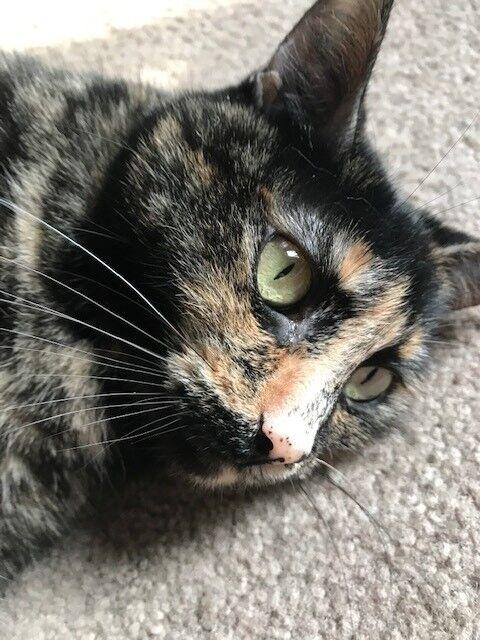 Maci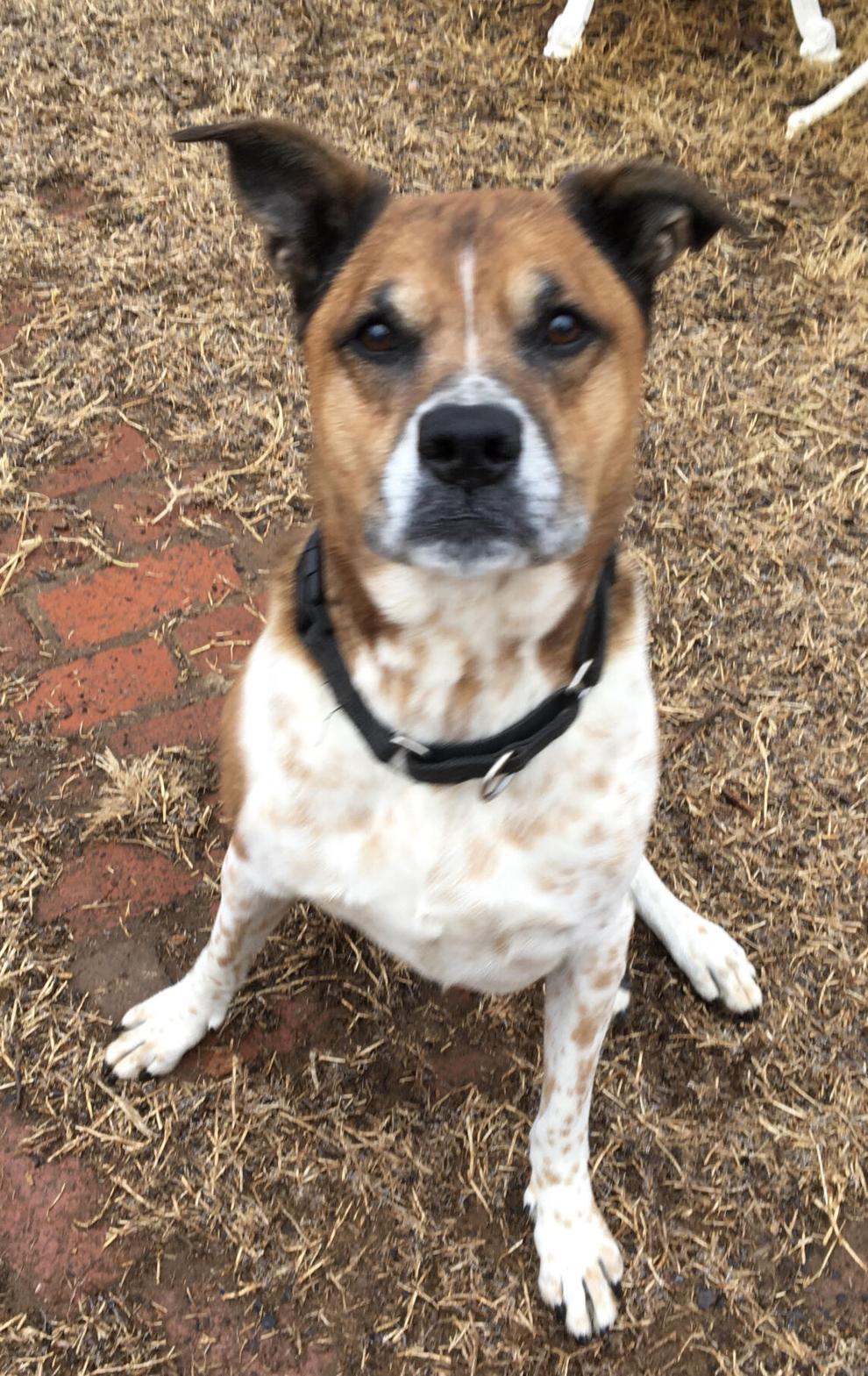 Garfield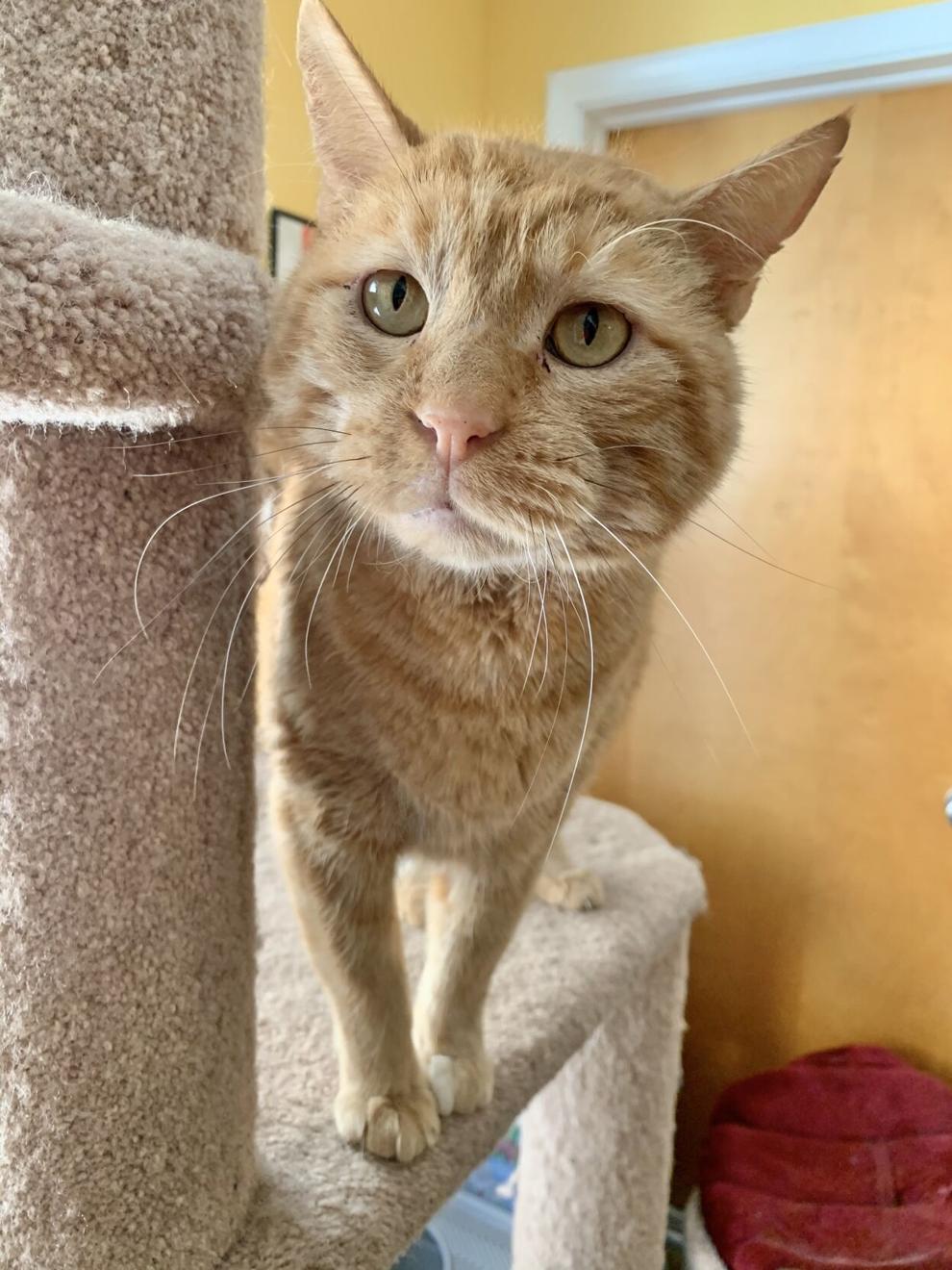 Gizmo
Pearl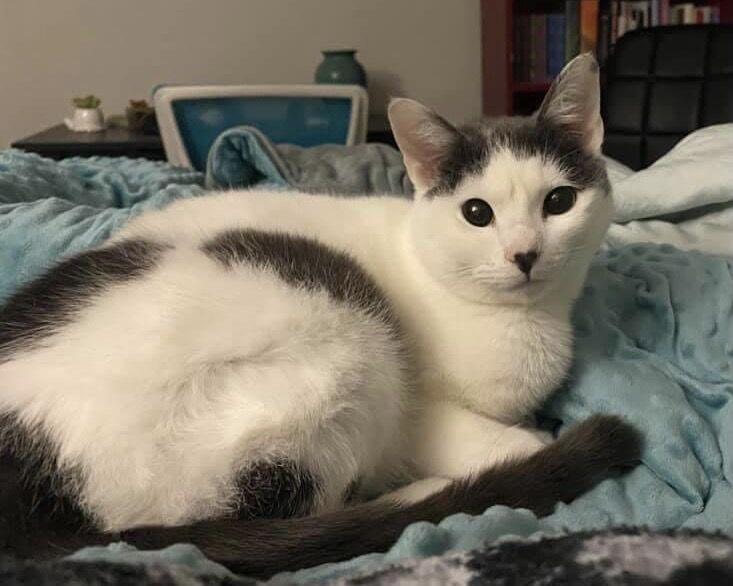 Bronson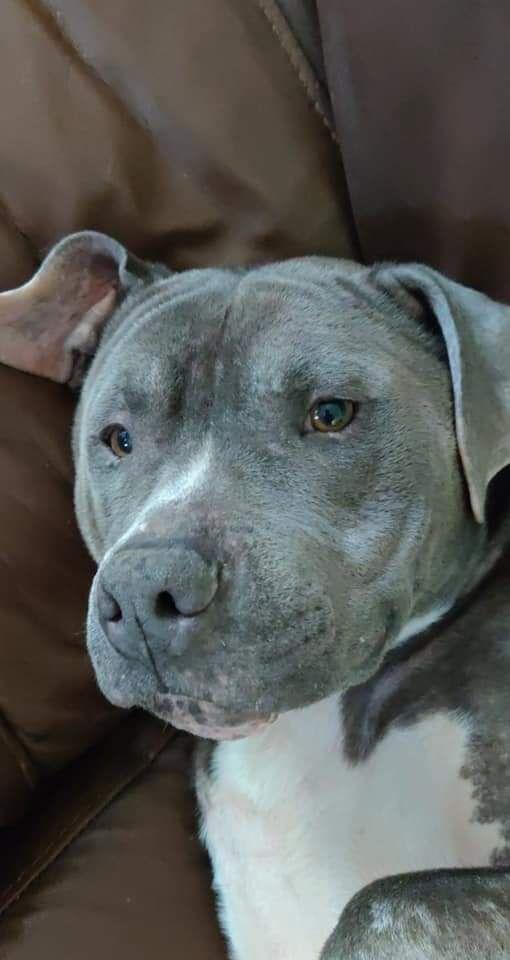 Toby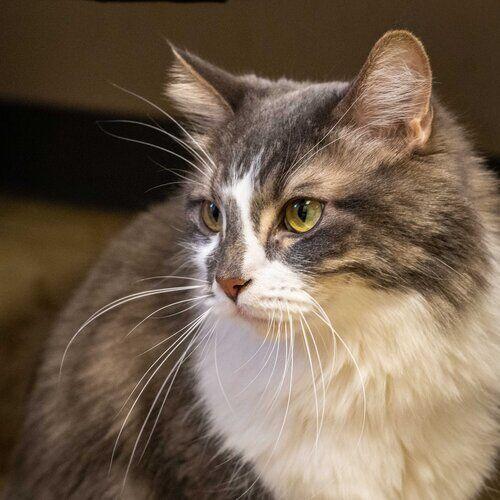 Jumble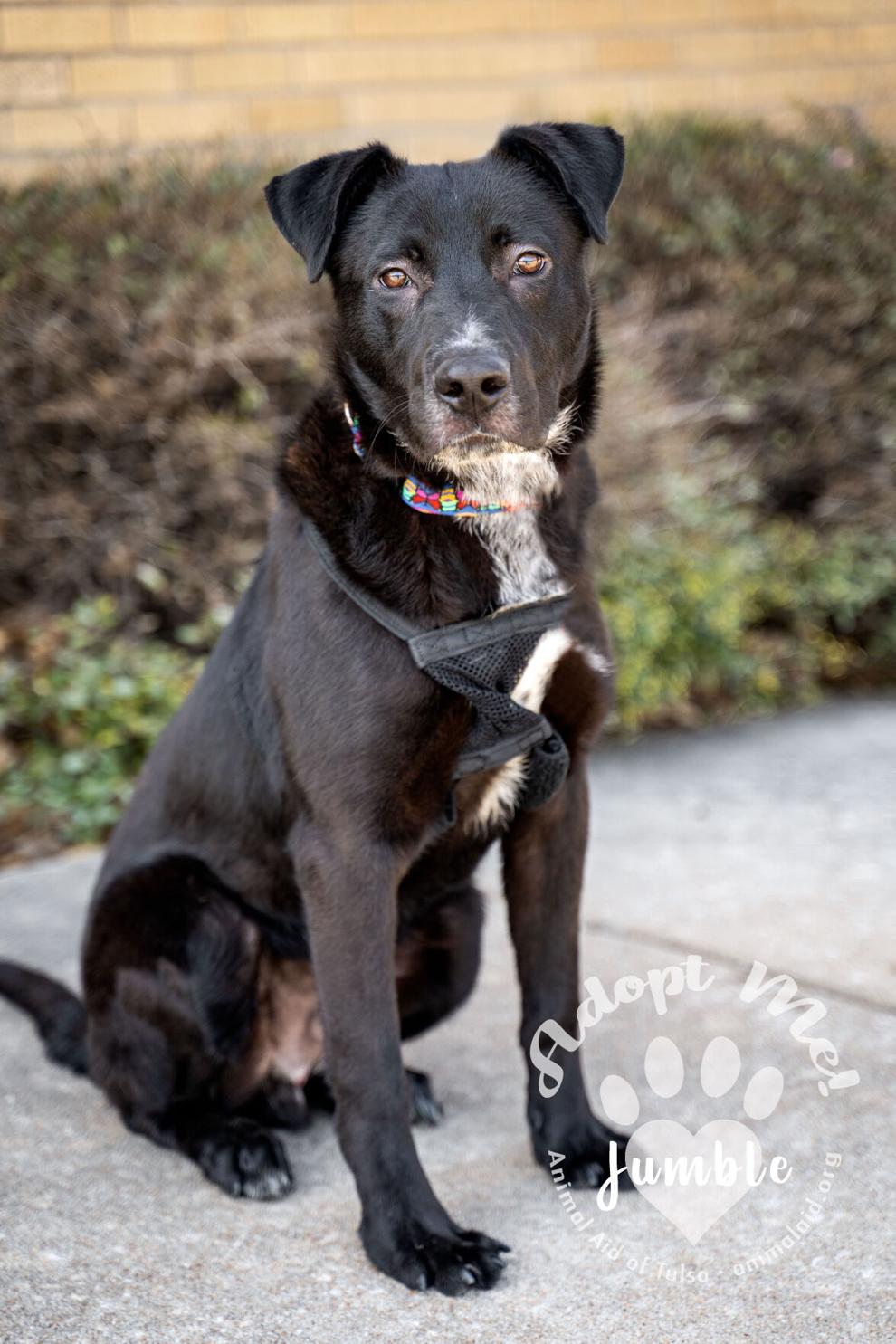 Finn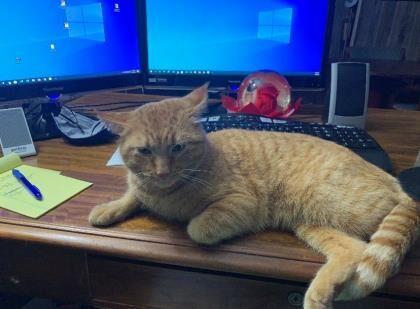 Fawn
Rhubarb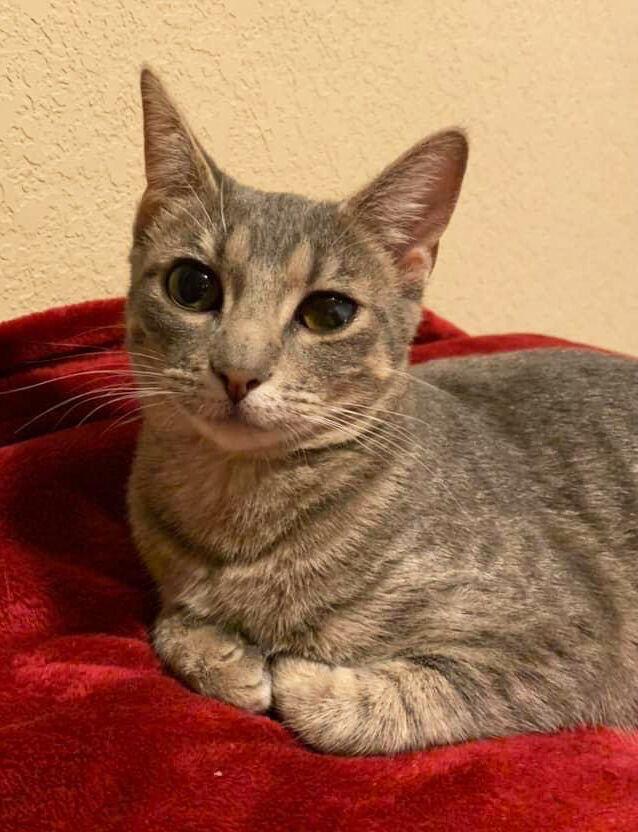 Rusty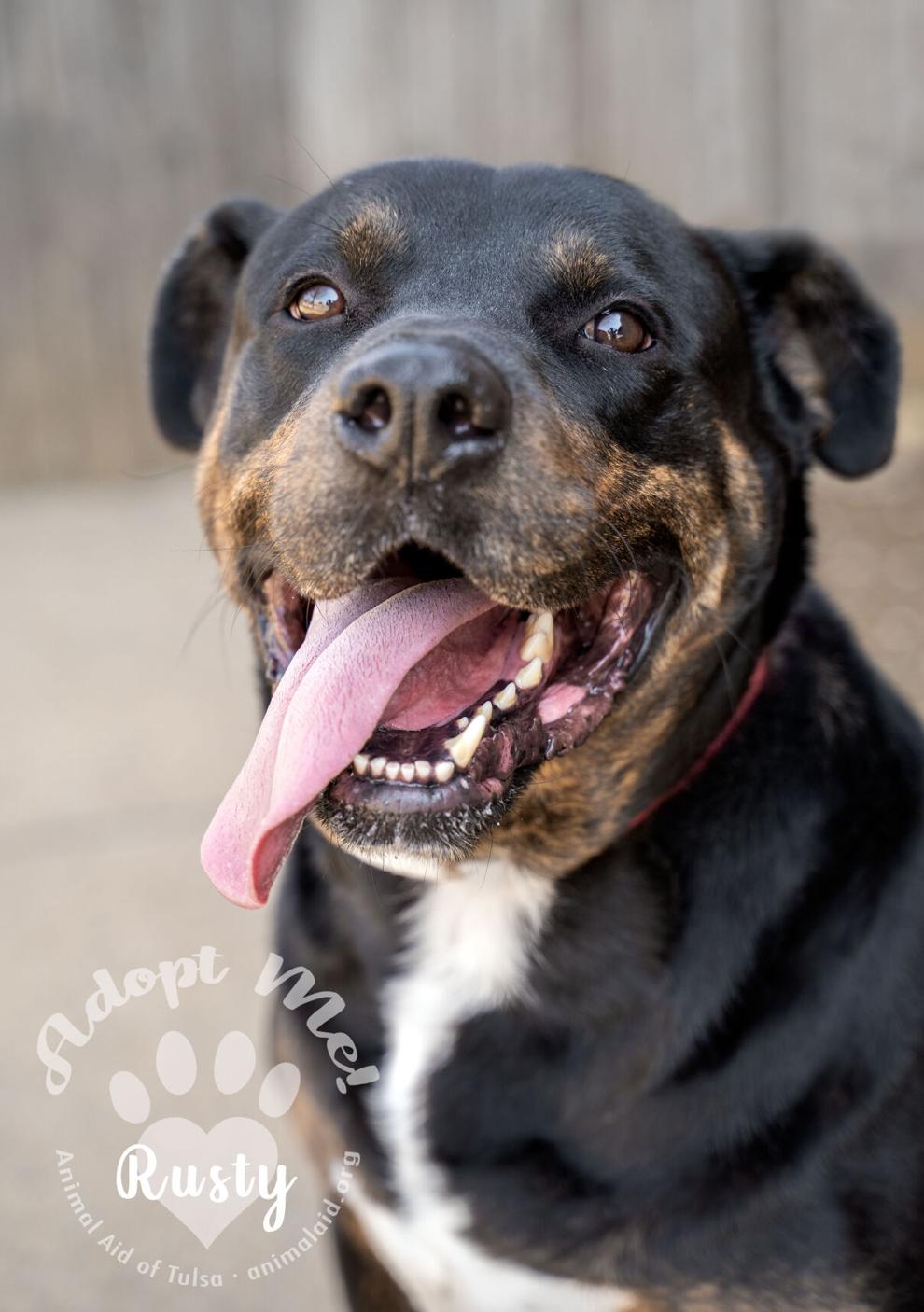 Tux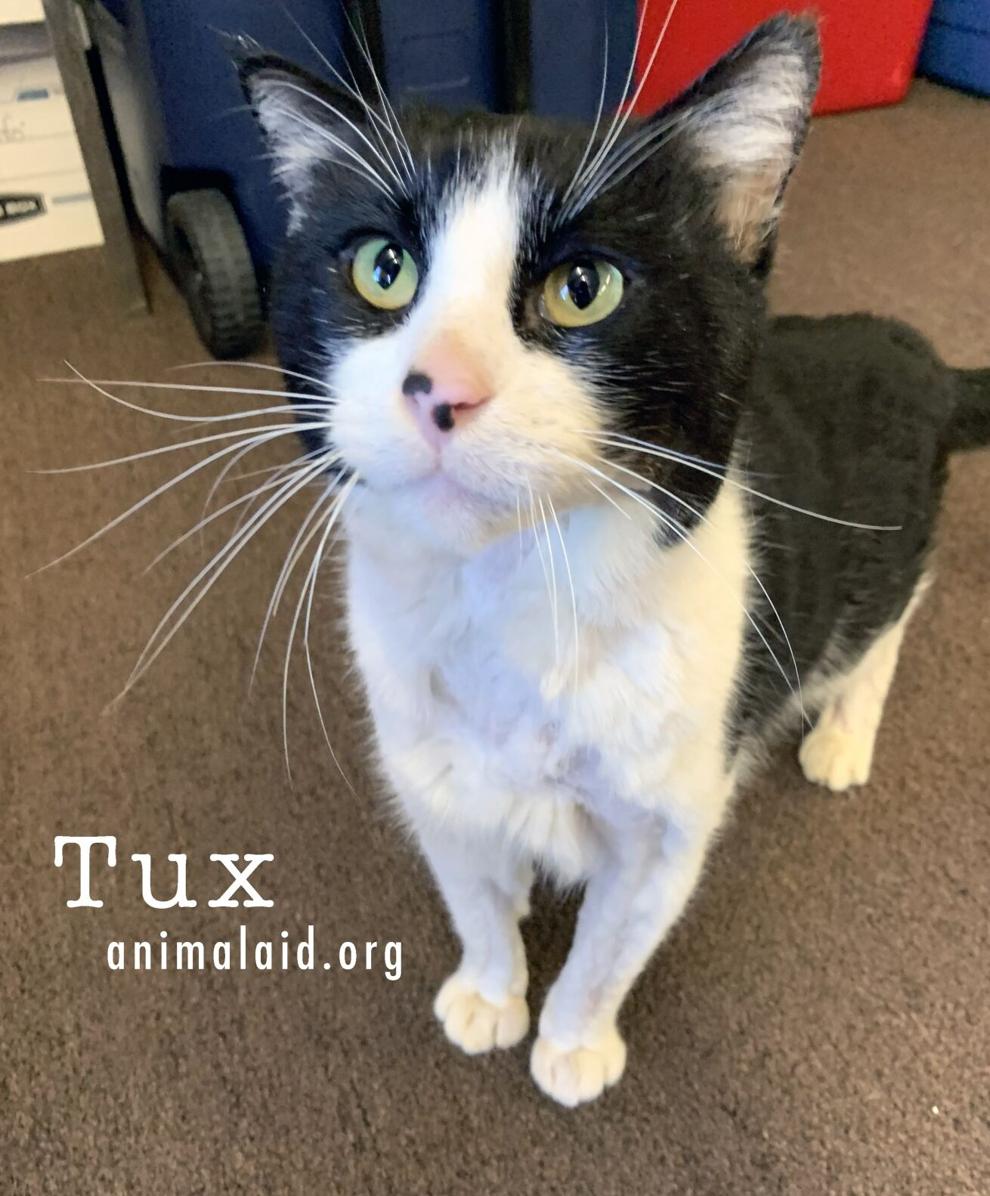 Corey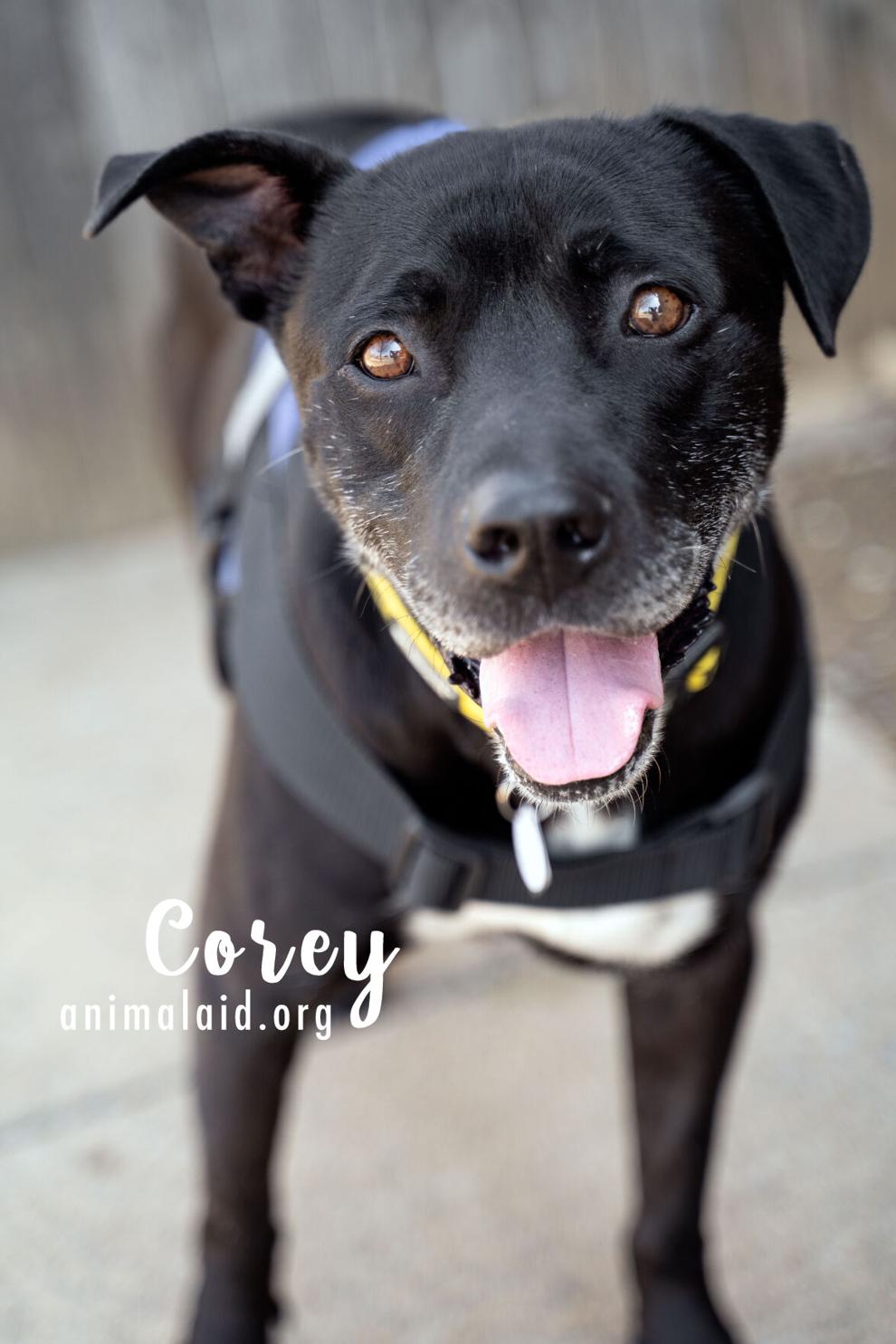 Brady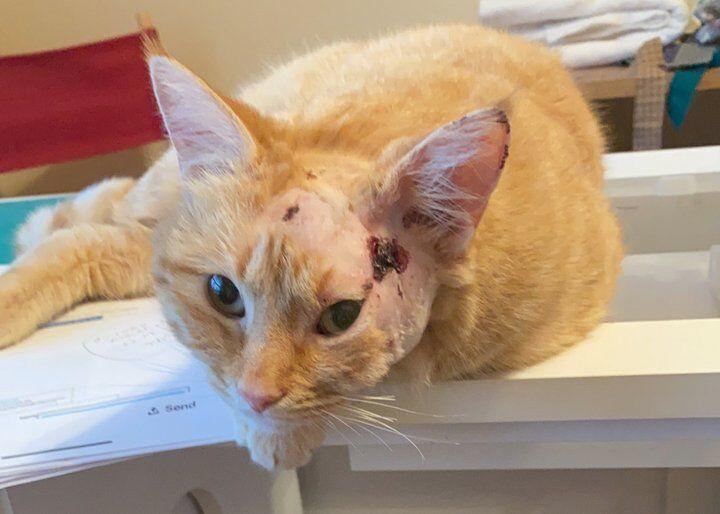 Rose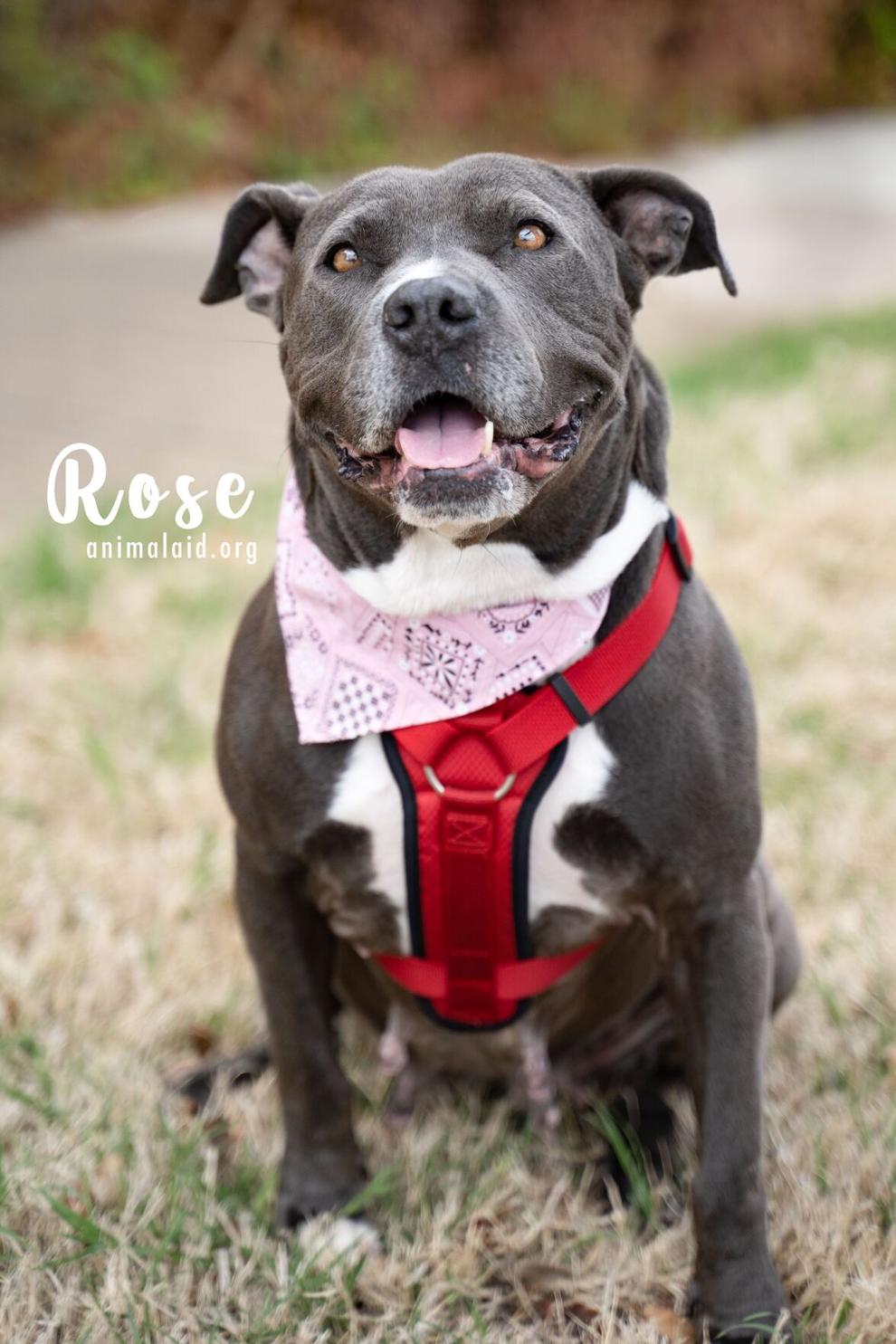 Chief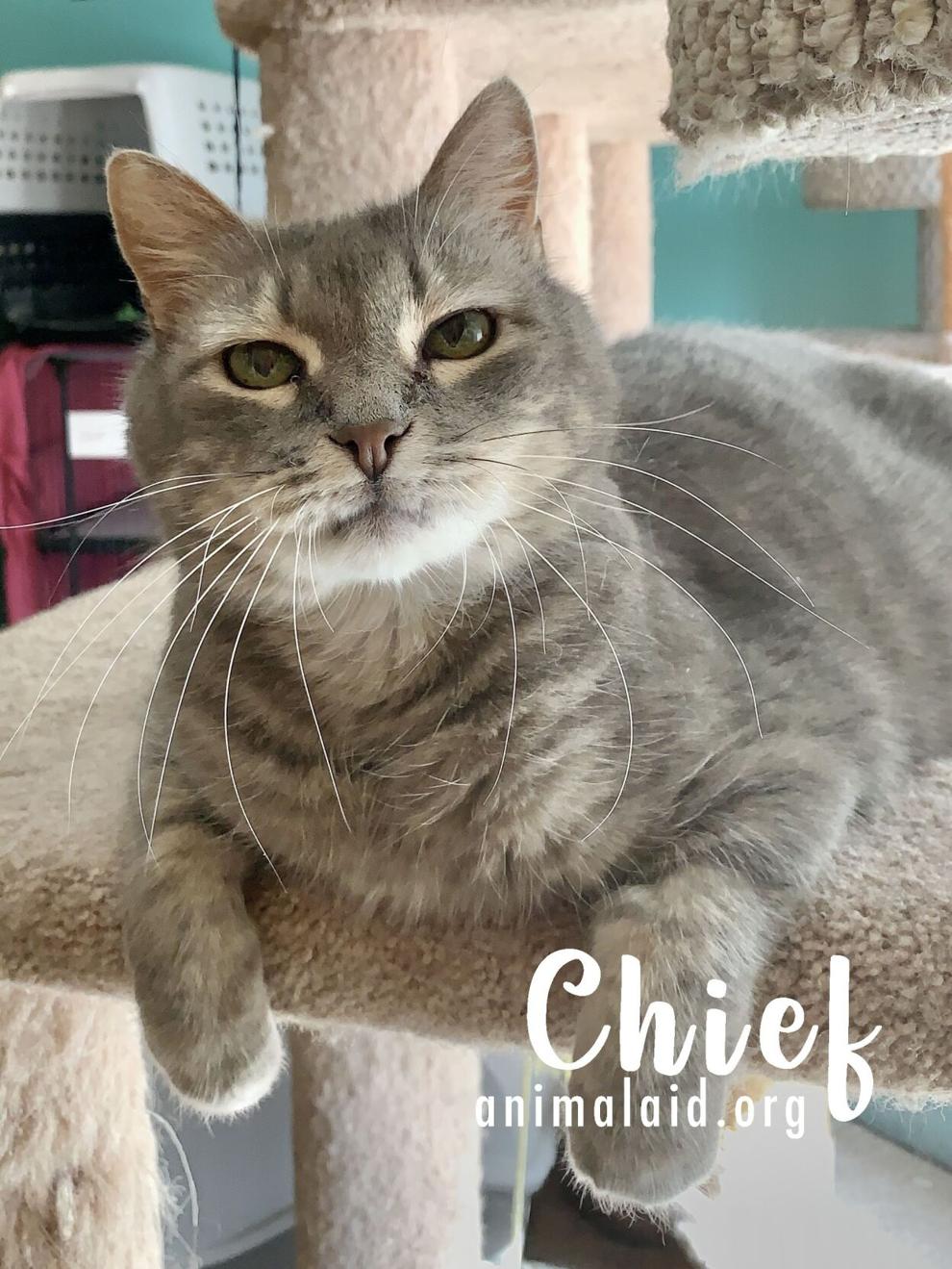 Bruno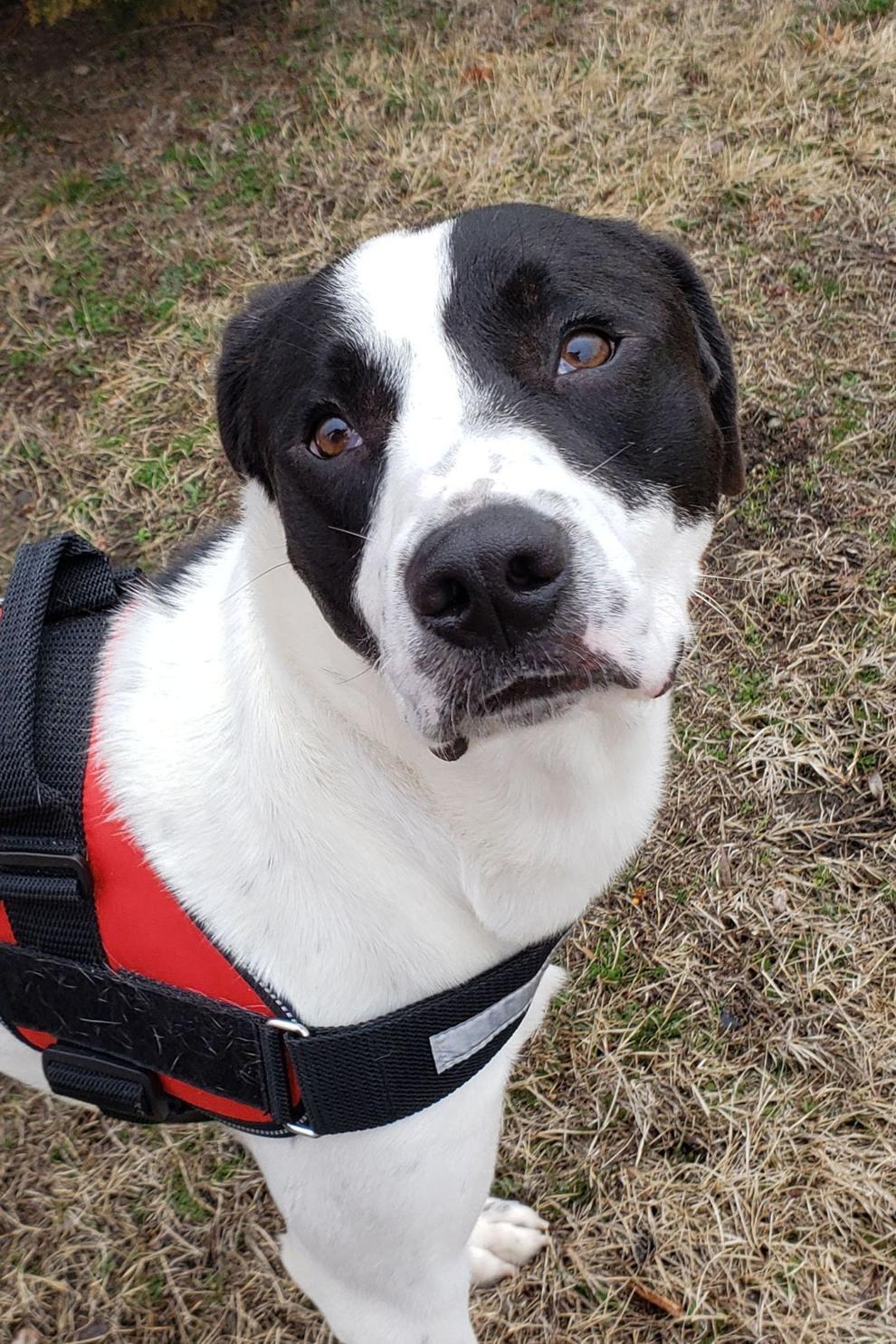 Bridget
Norman
Quinn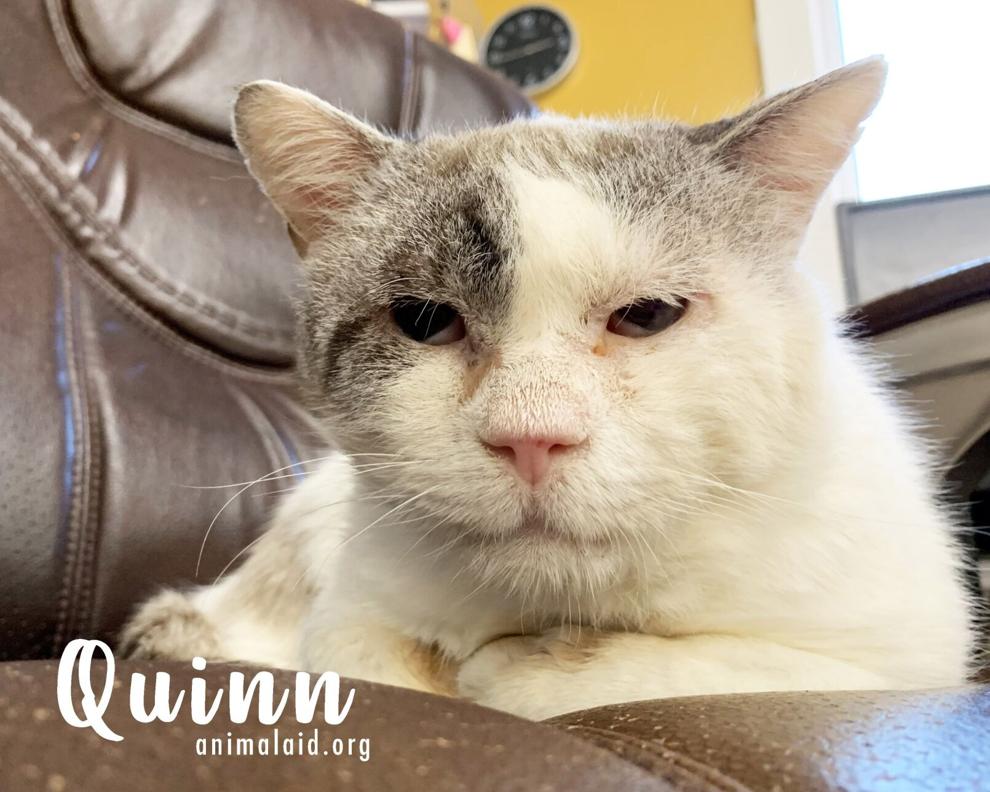 Misty
Faith
Coweta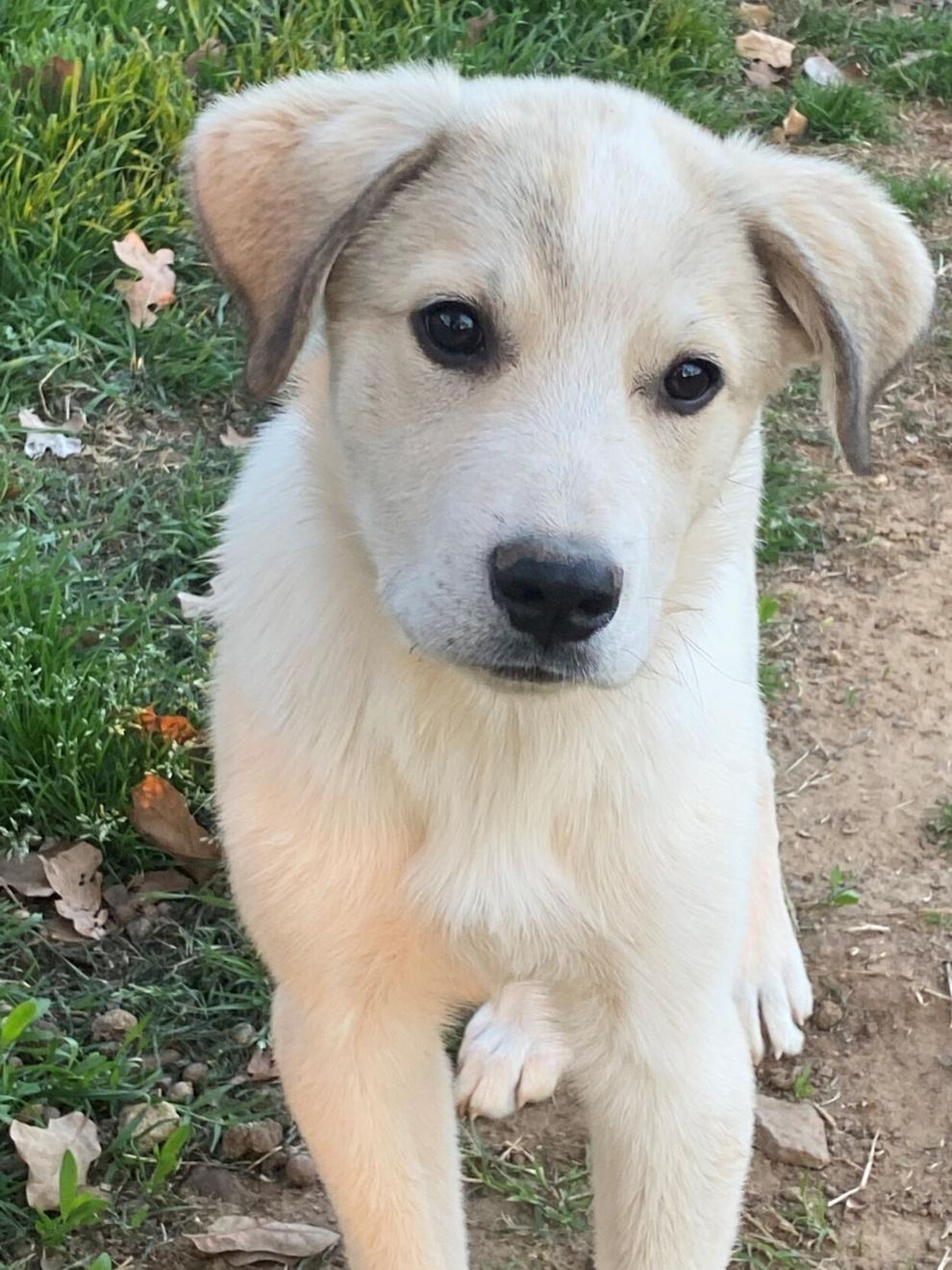 Mini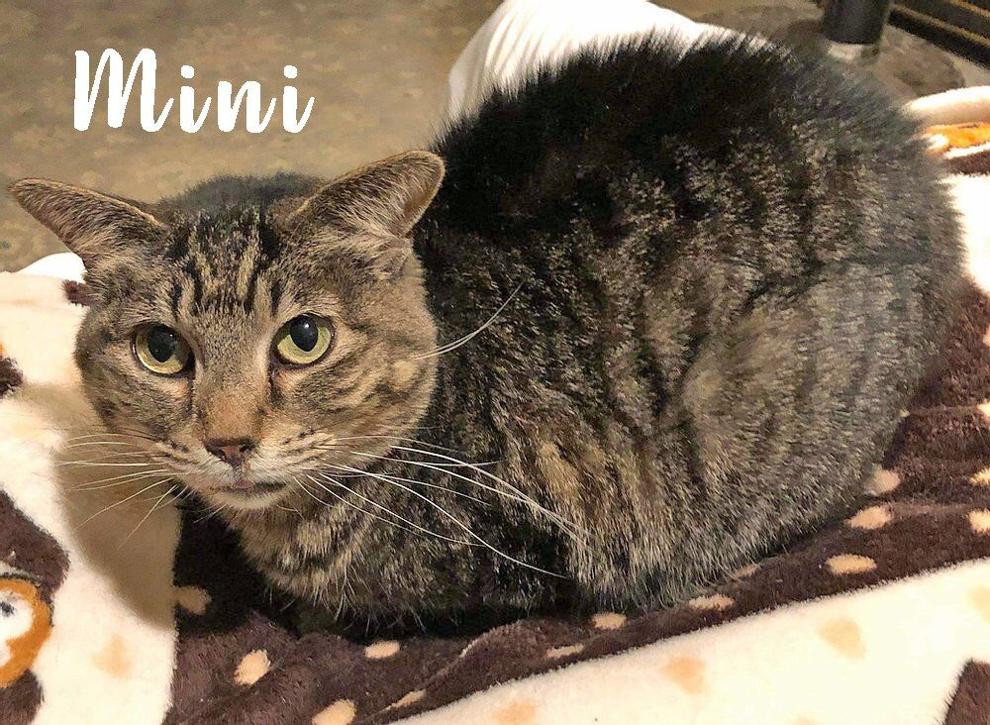 Aldo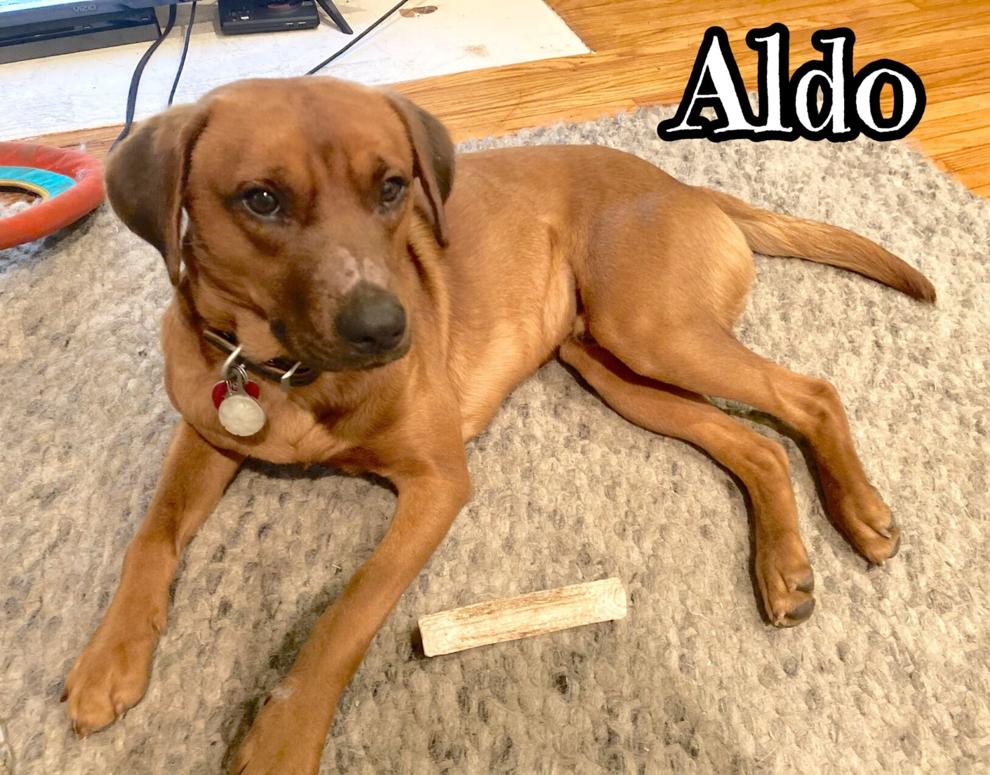 Scott
Lucky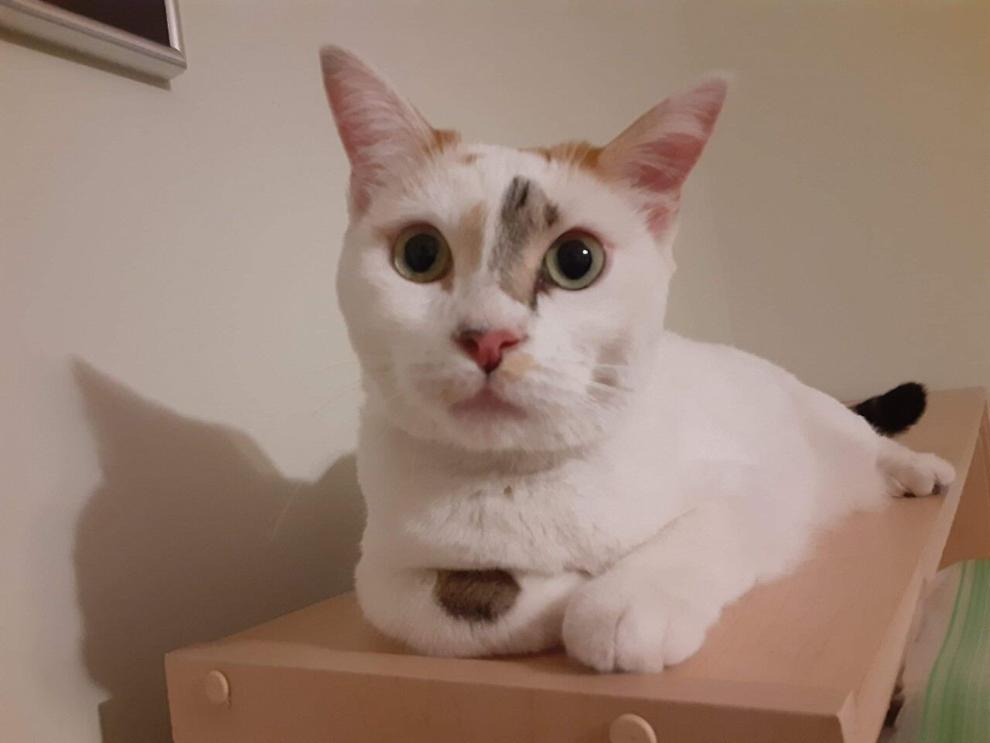 Bronson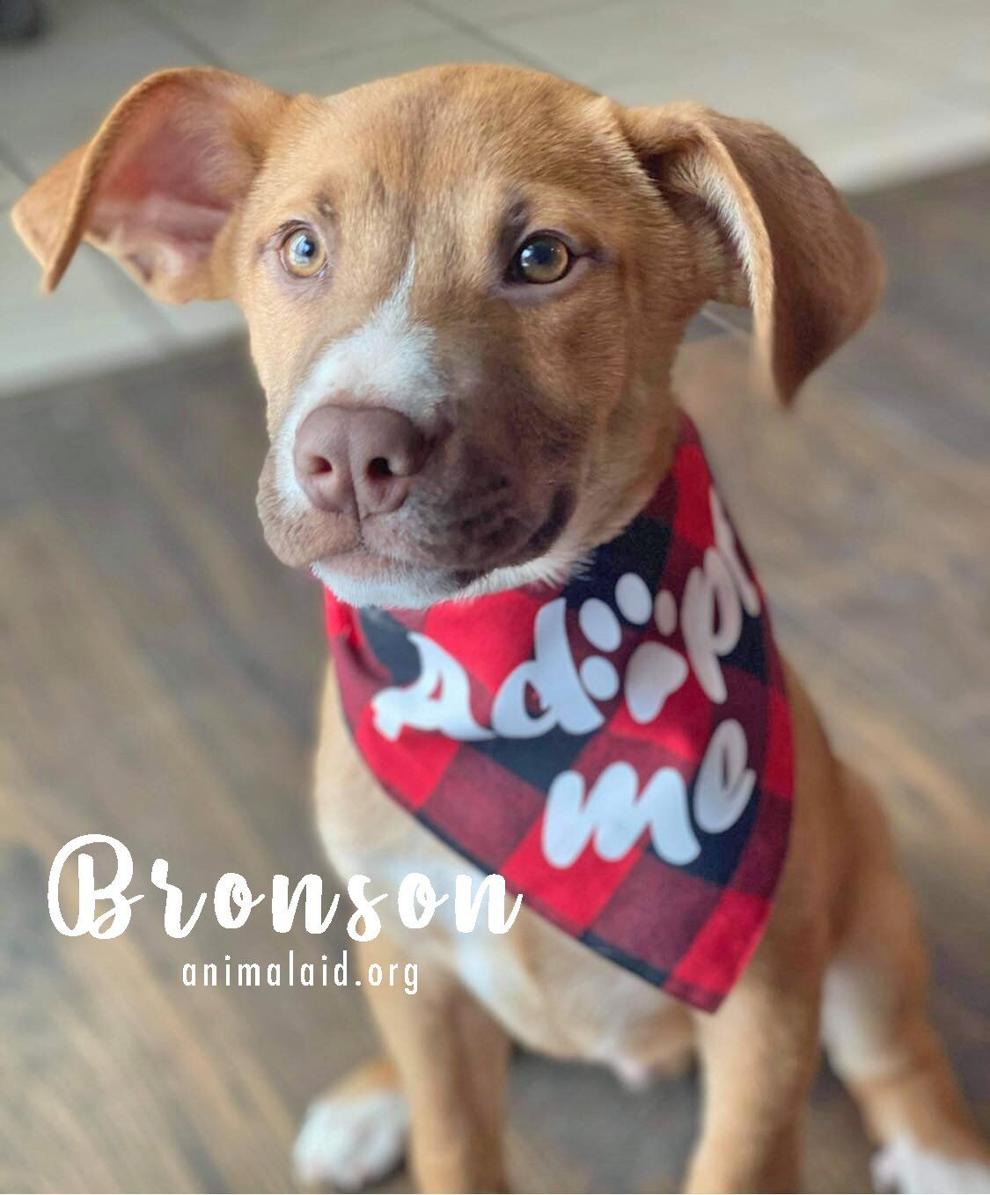 Whiskey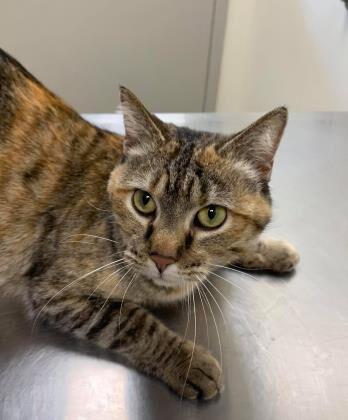 Buddy
Piper
Addie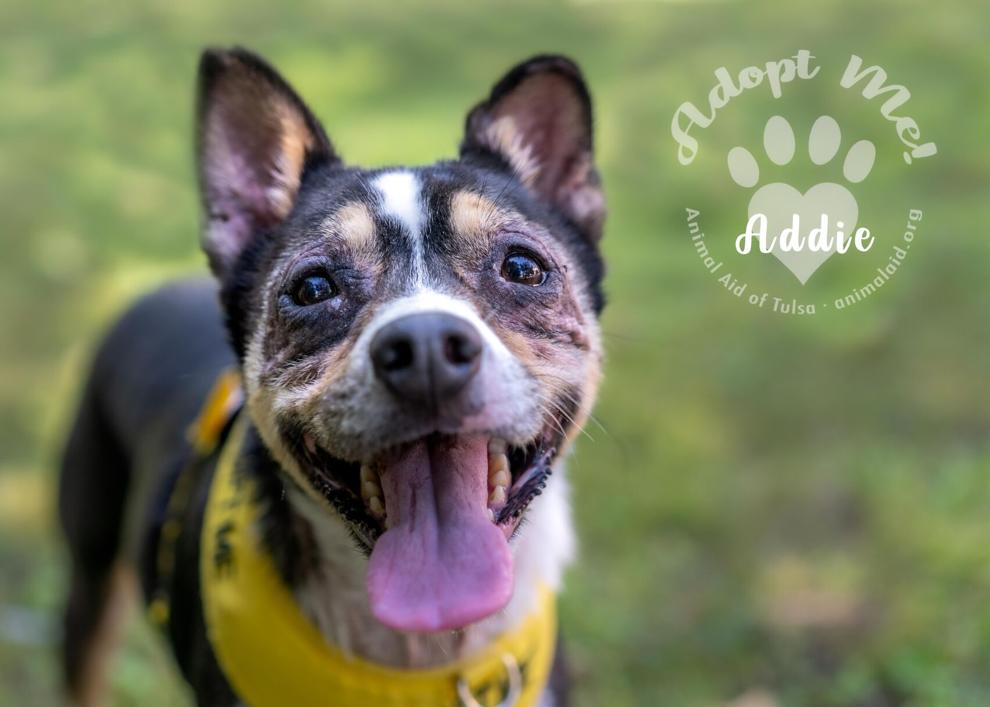 Benny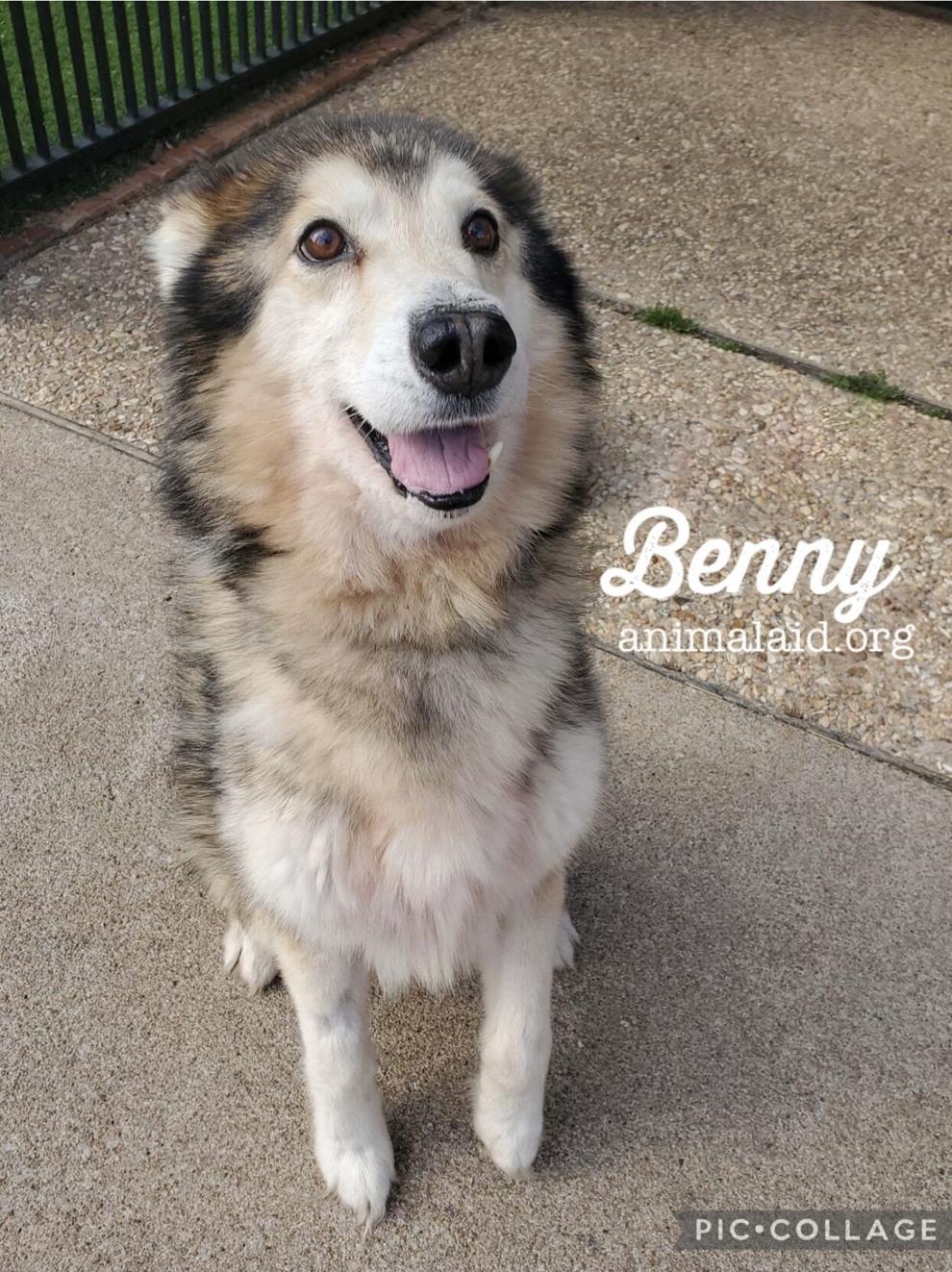 Clyde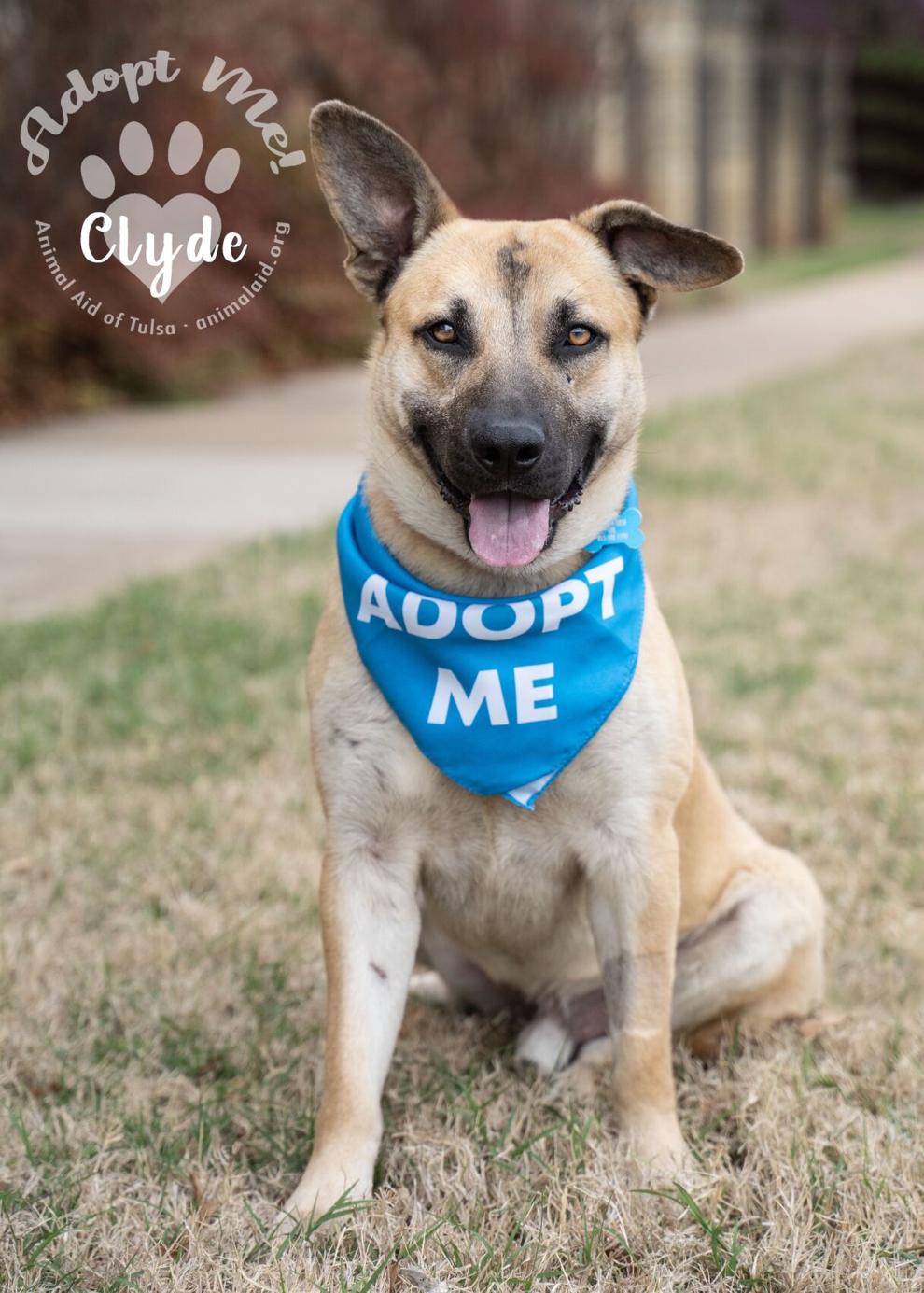 Lily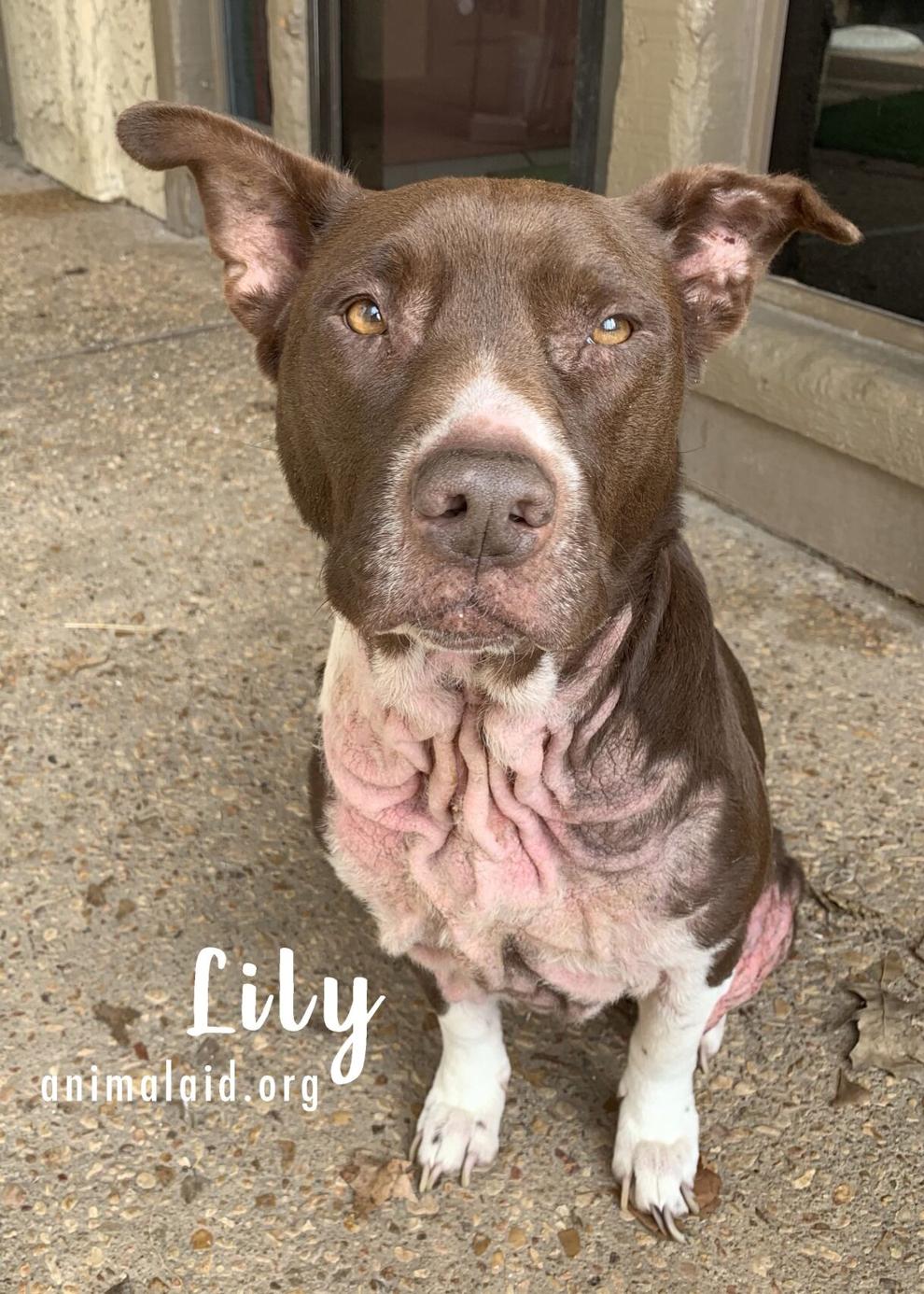 Billy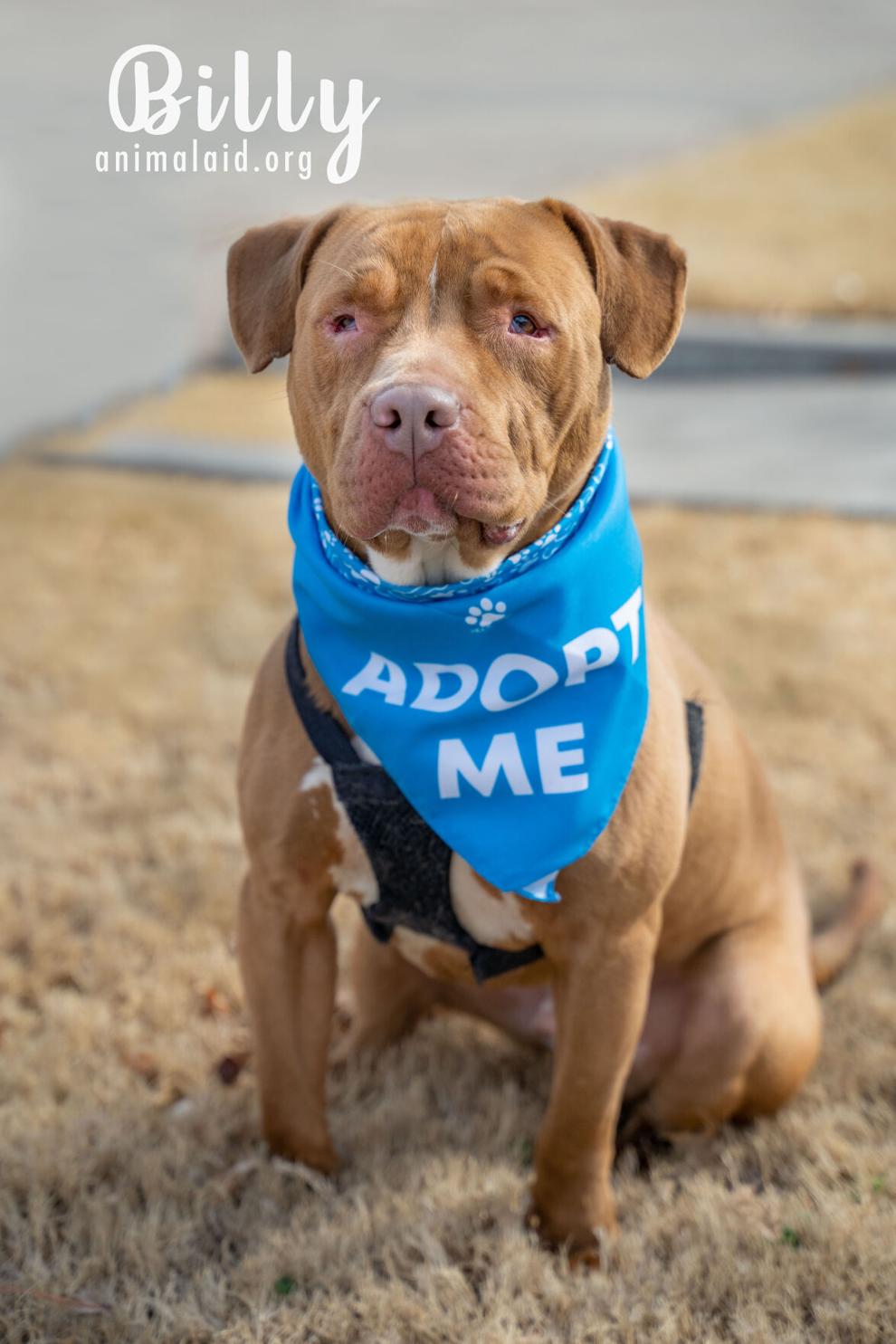 Noel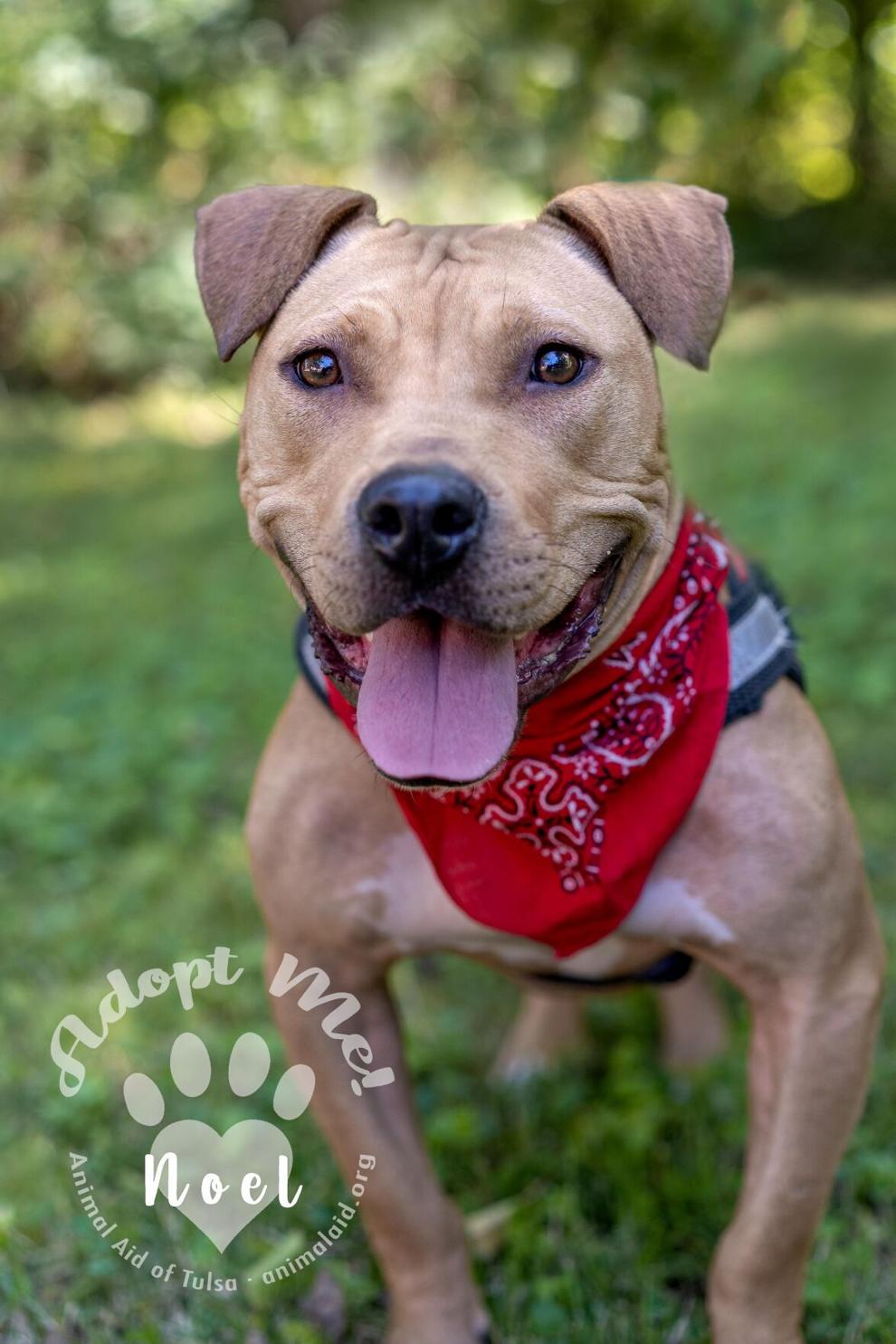 Pippa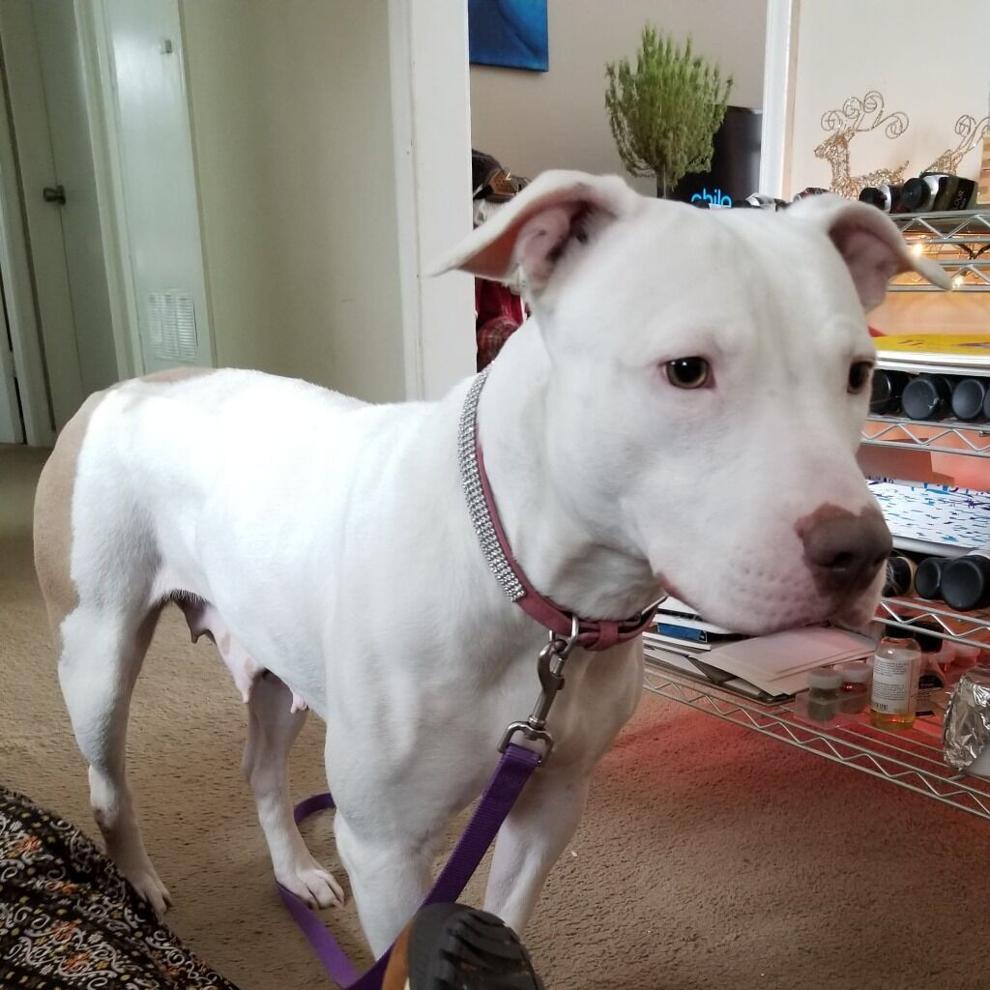 Slush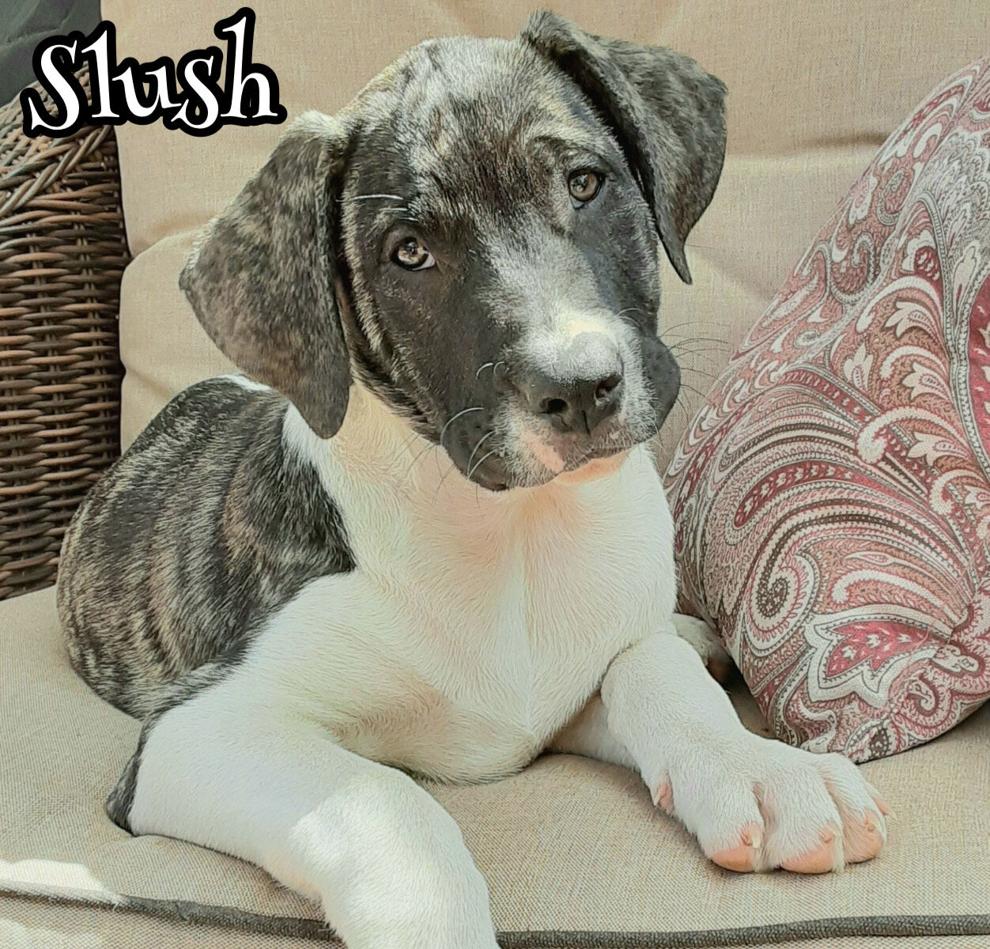 Zack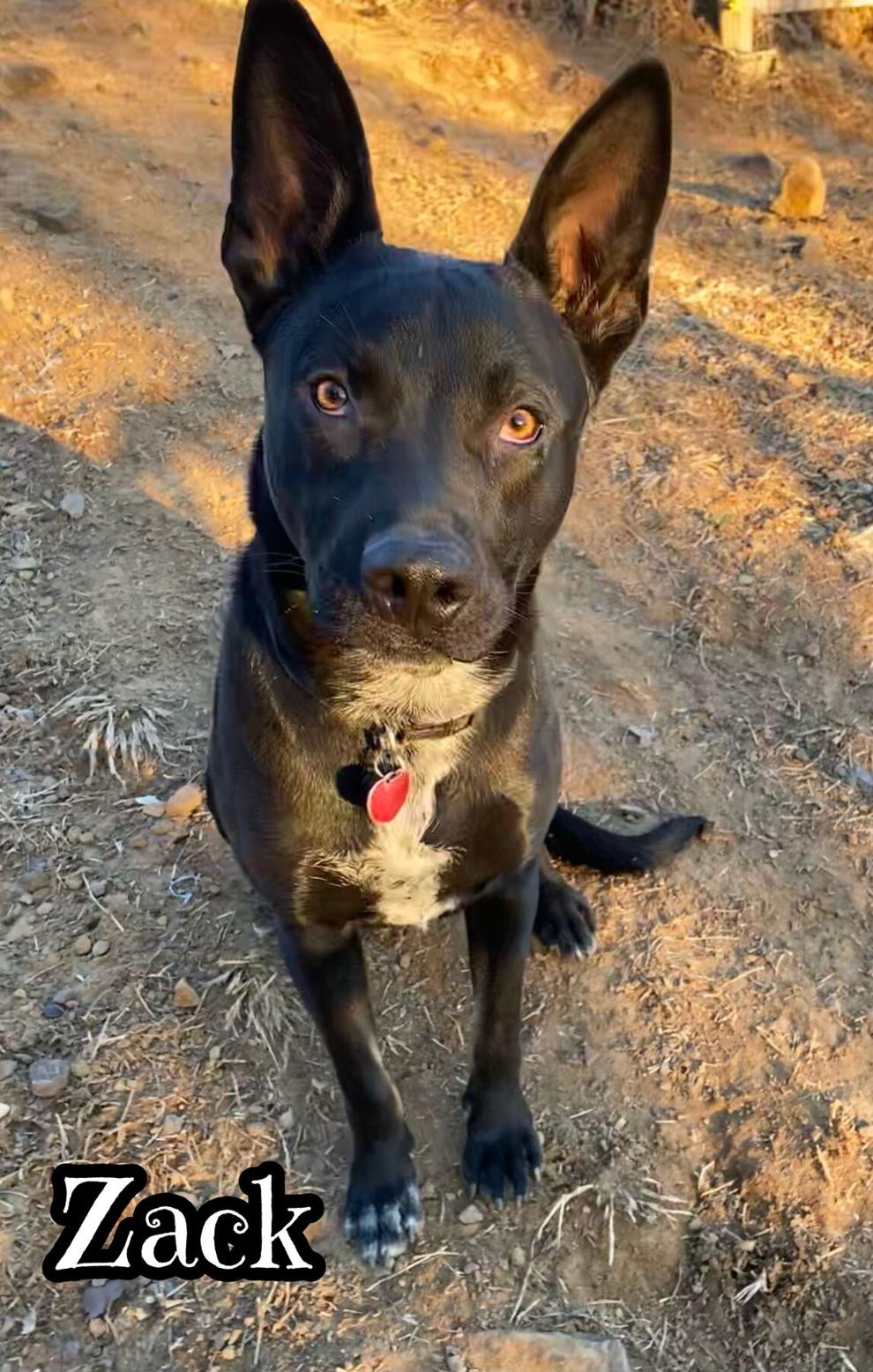 Blaze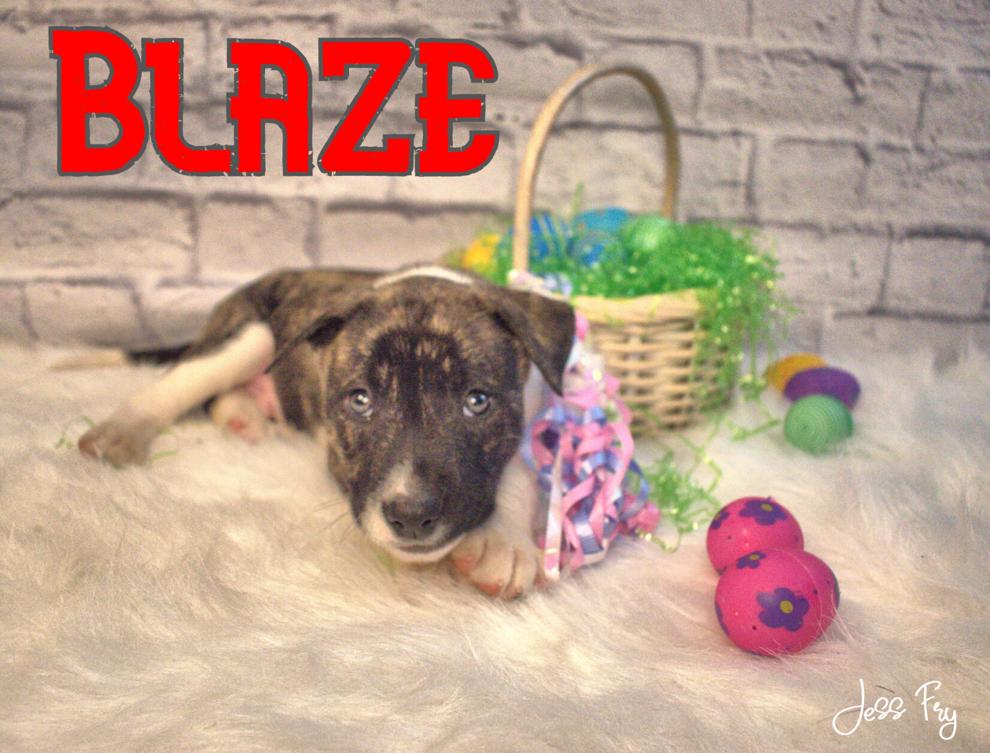 Milori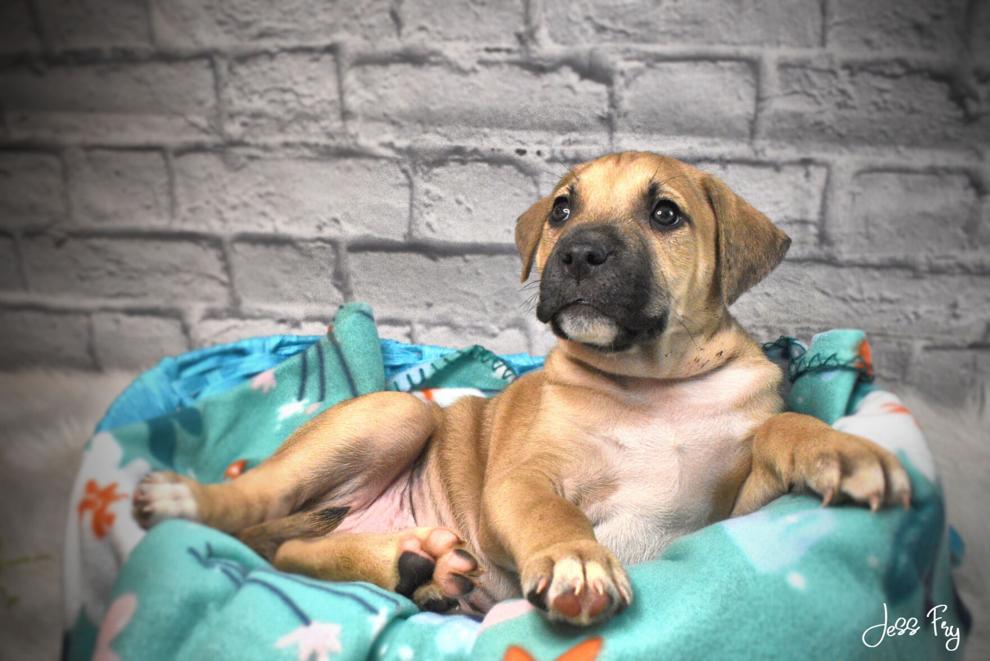 Lucian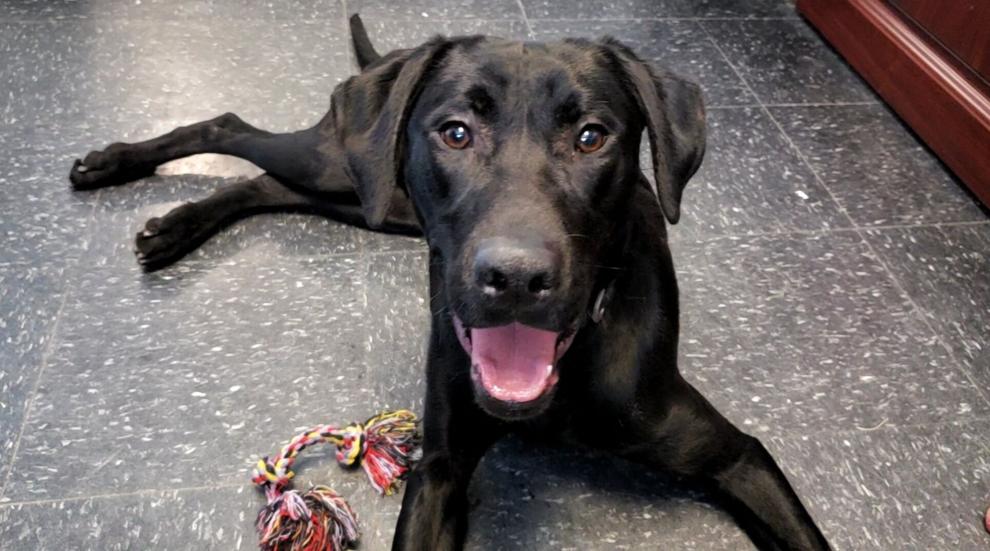 Rocky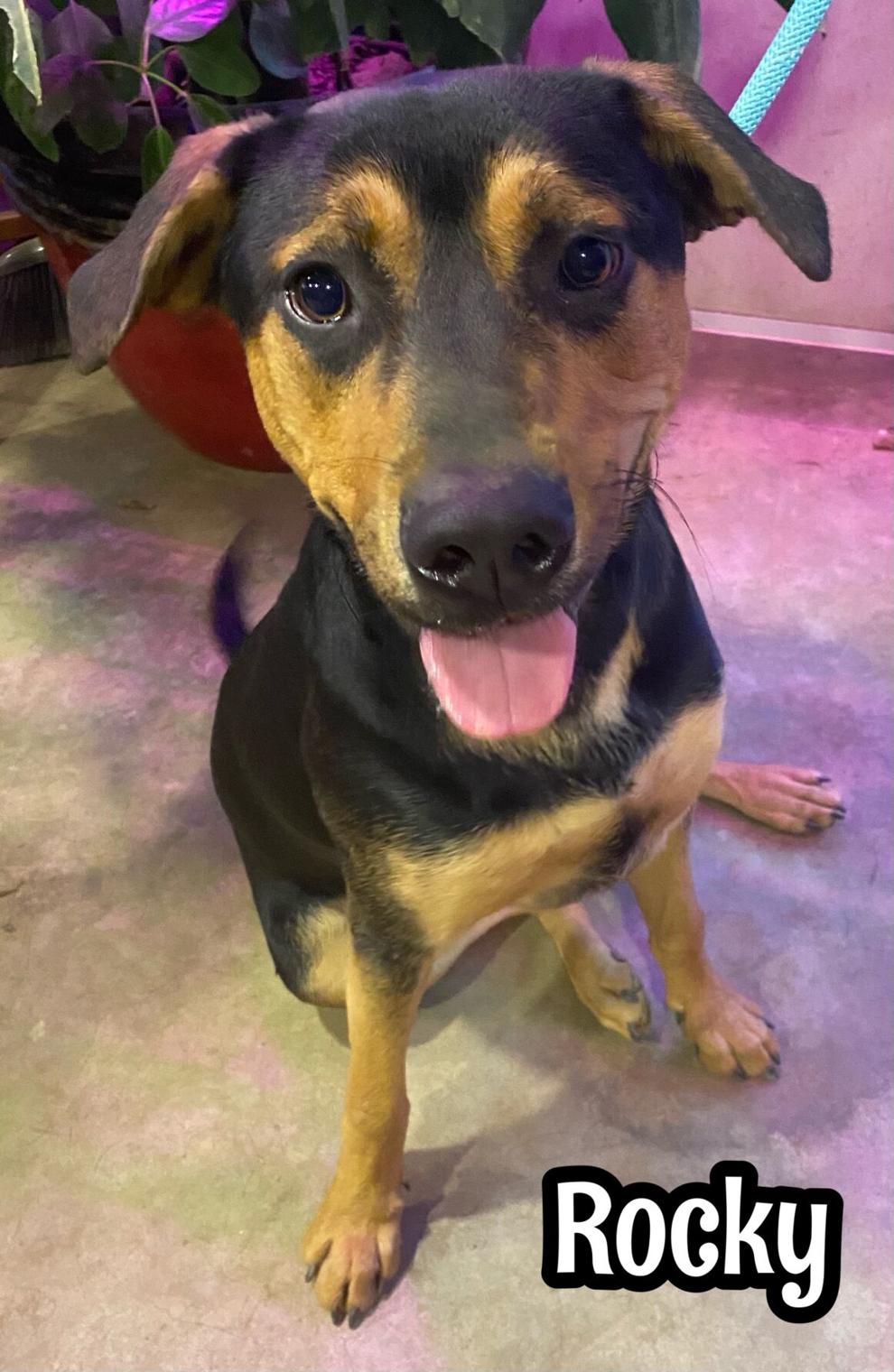 Lily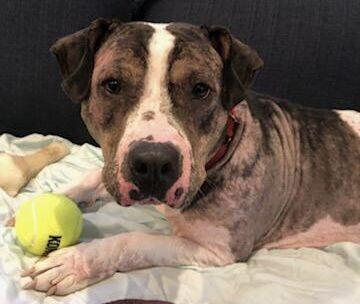 Taco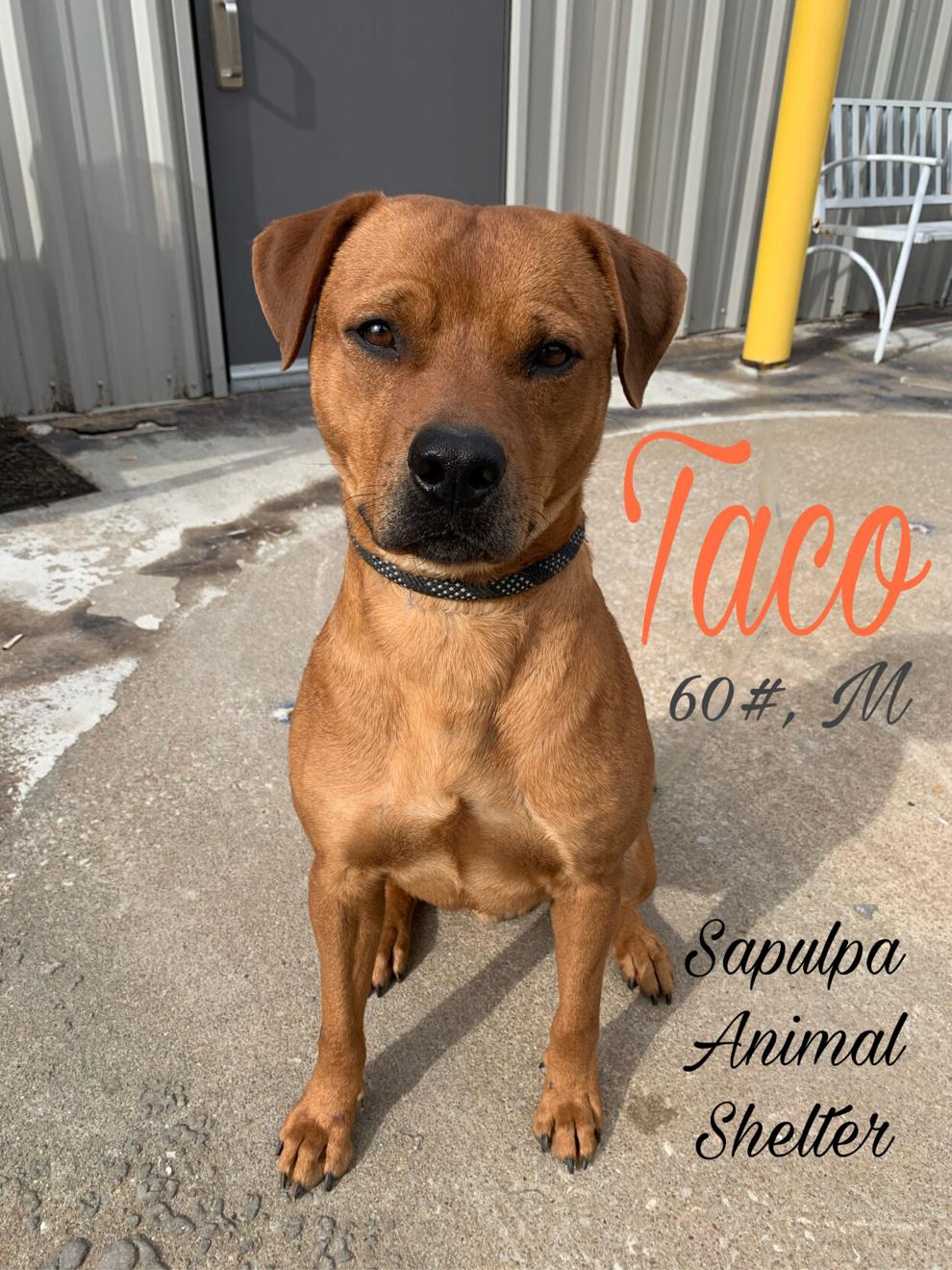 Percy Lou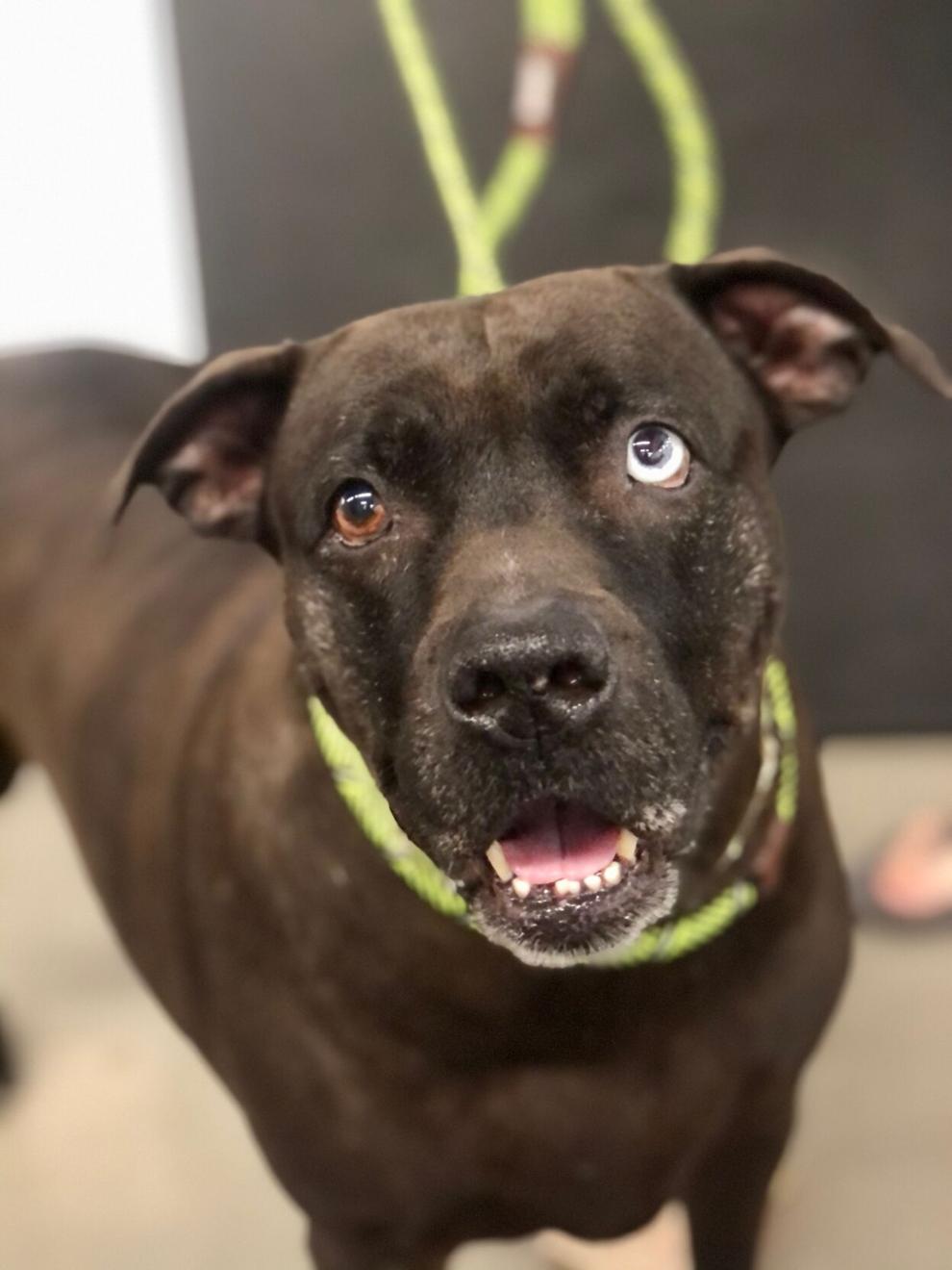 Frankie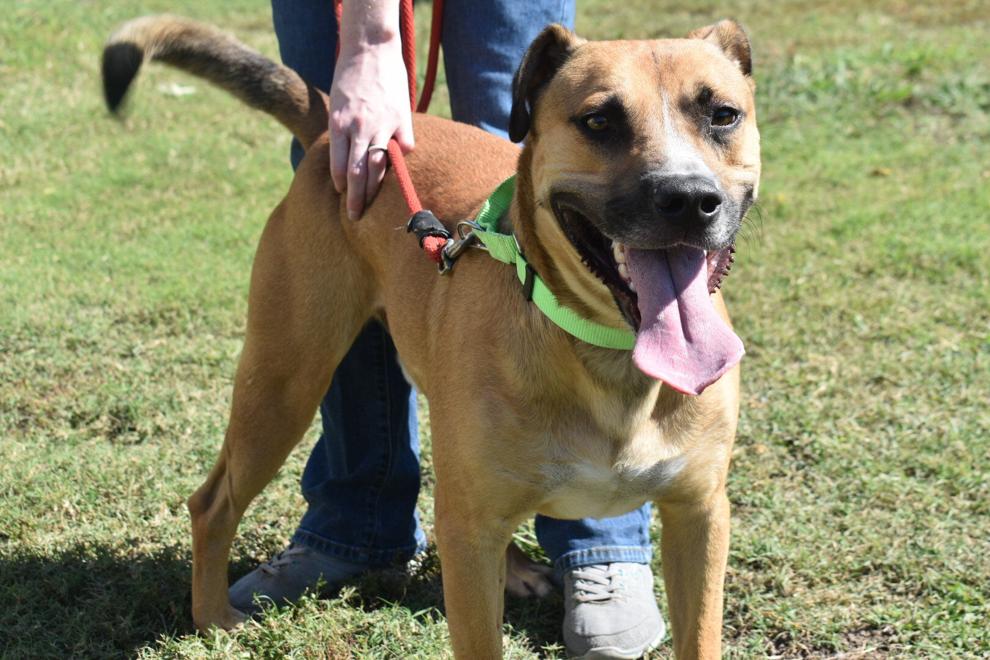 Carlos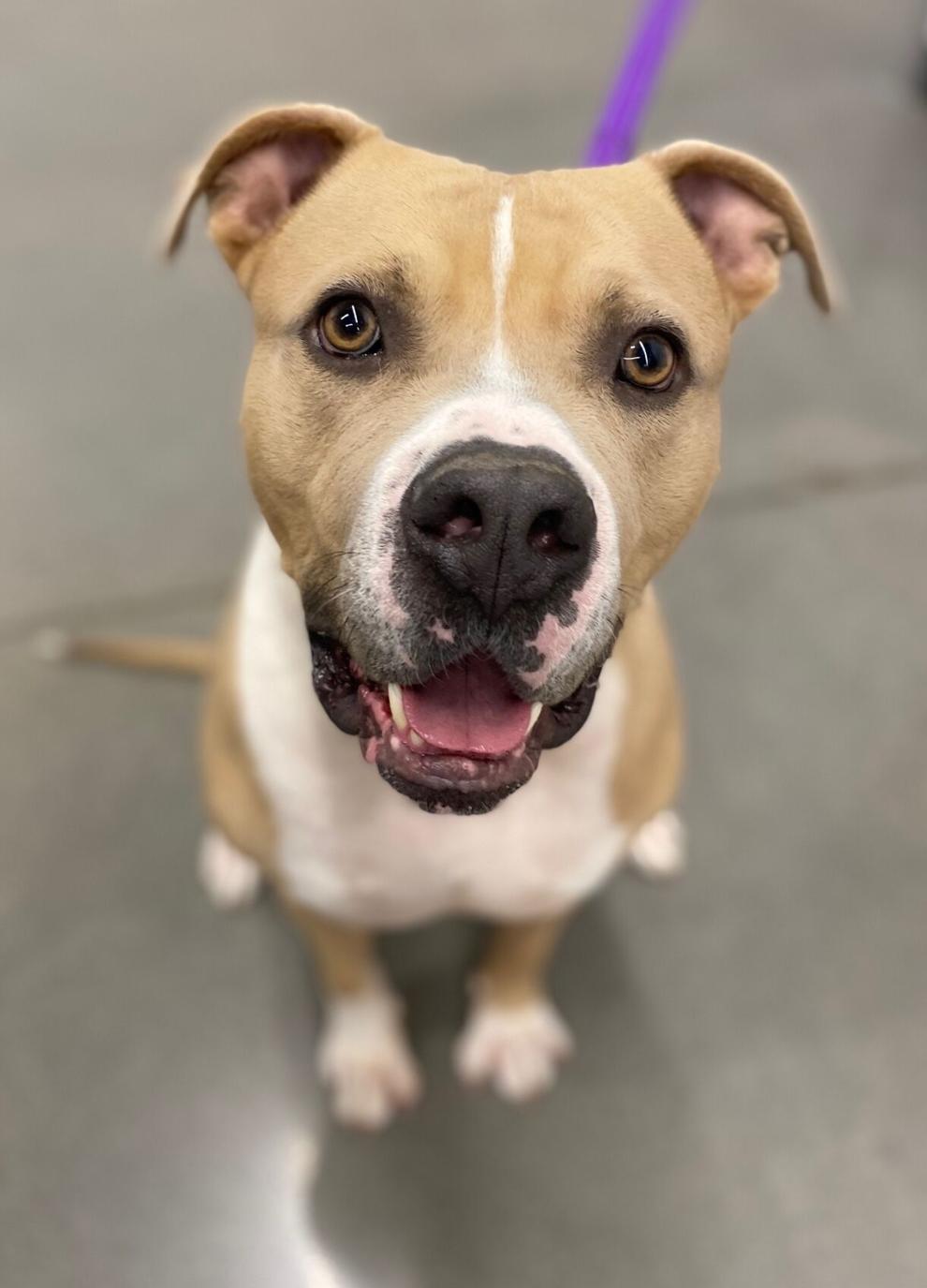 Diego and Dora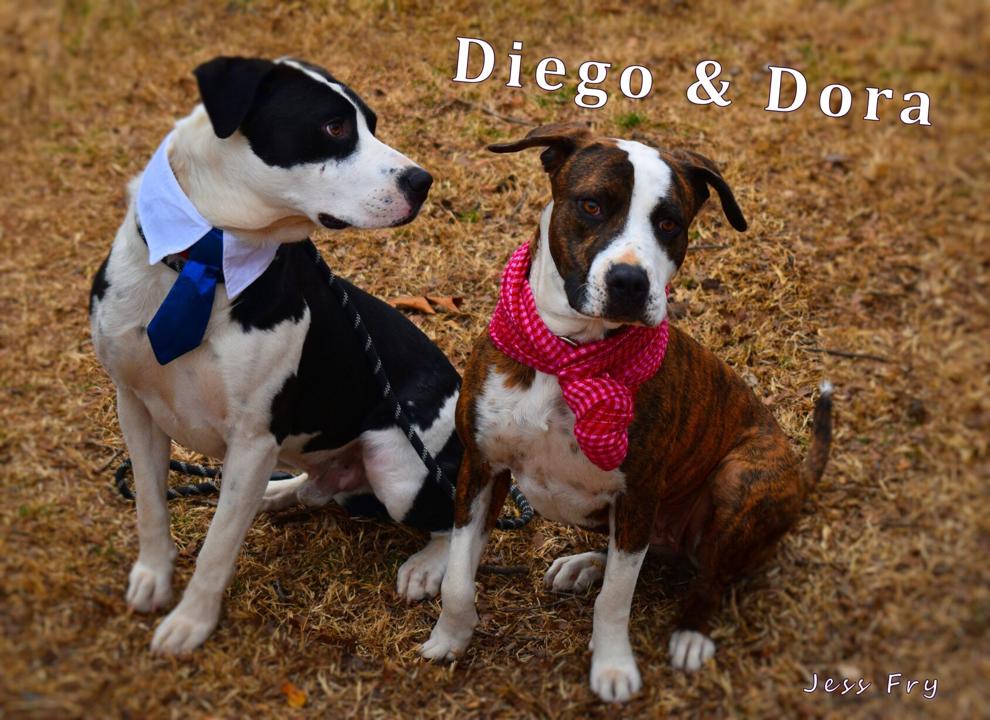 Bonnie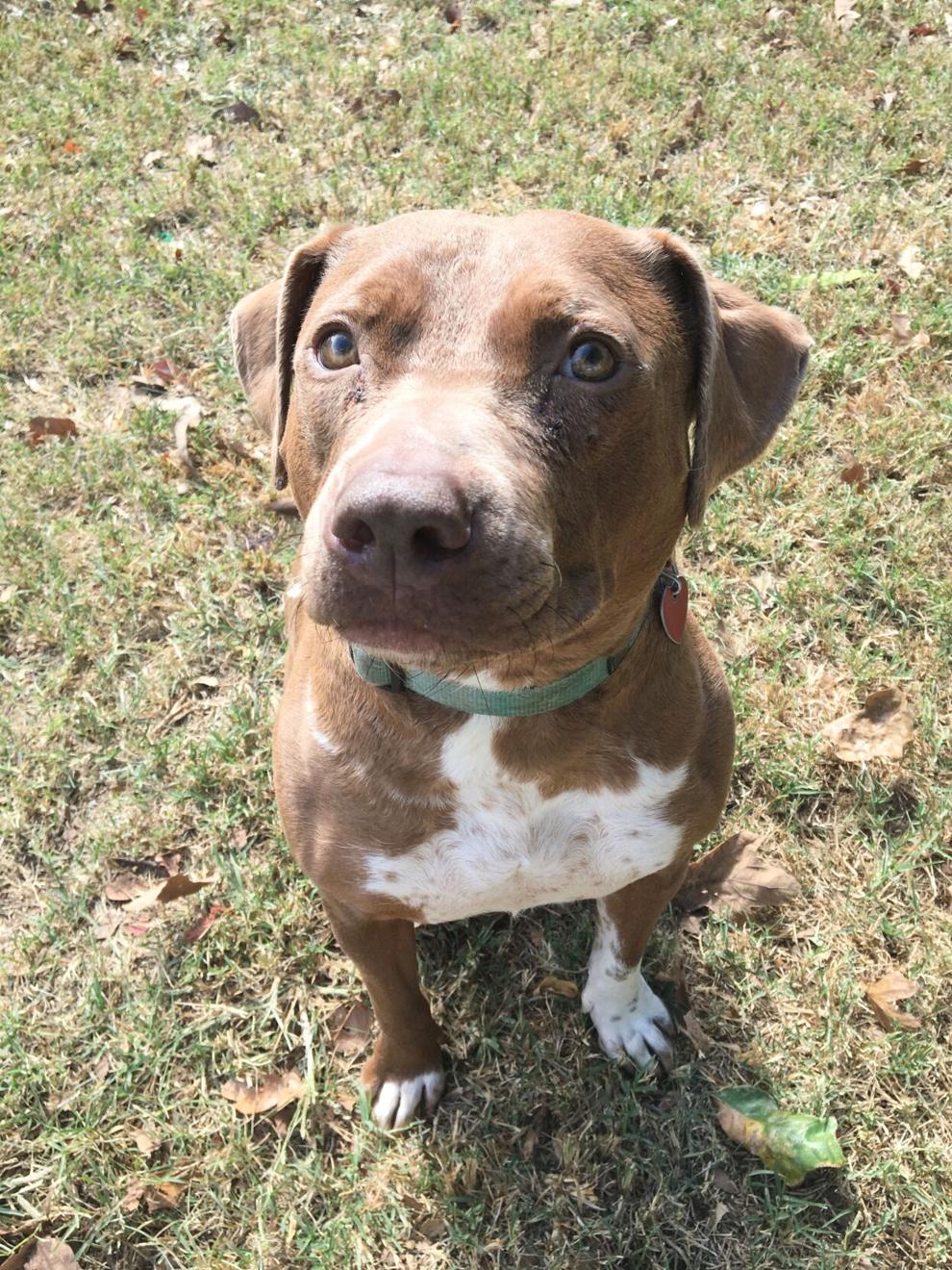 Johnny
Minnie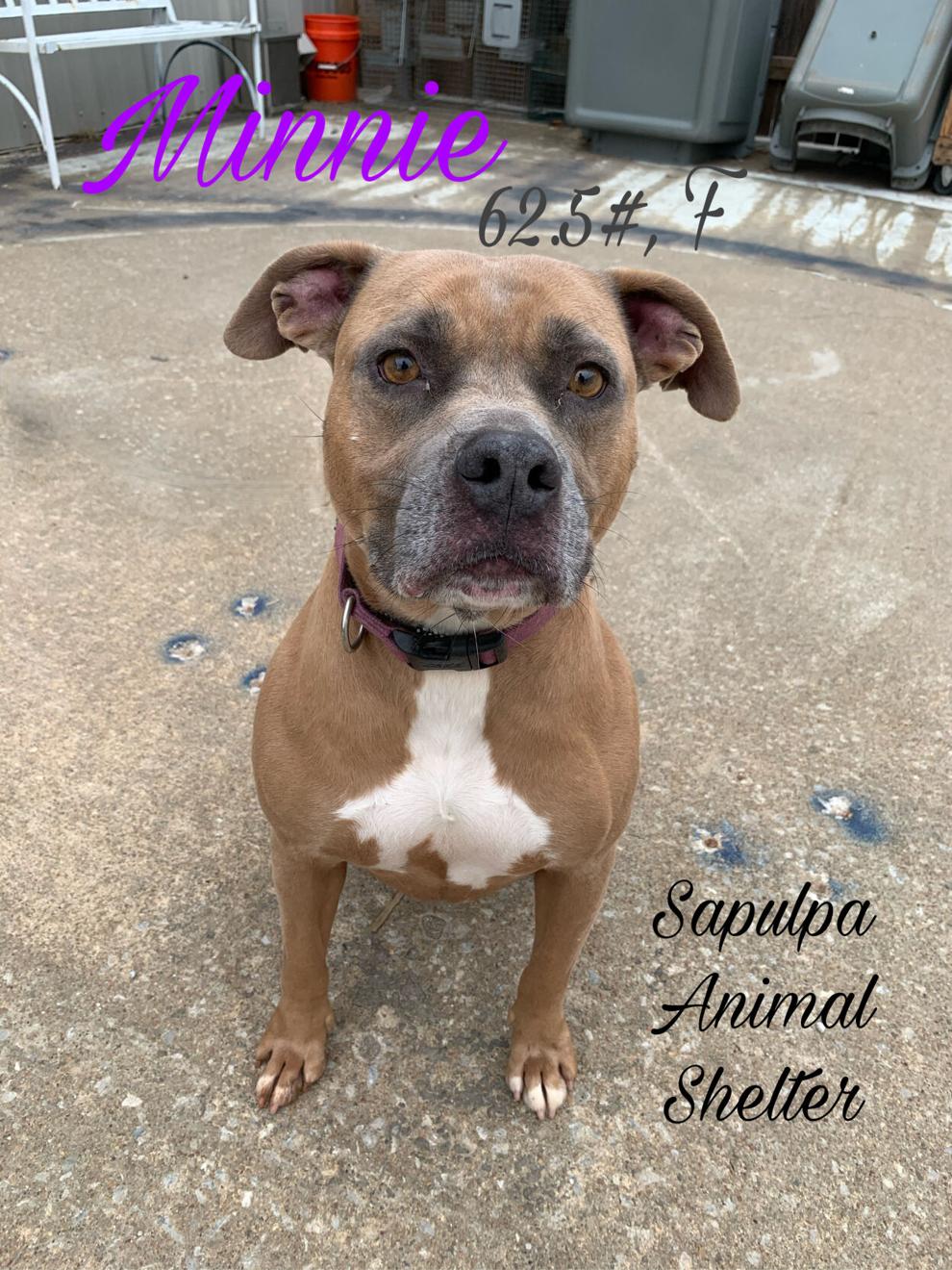 Star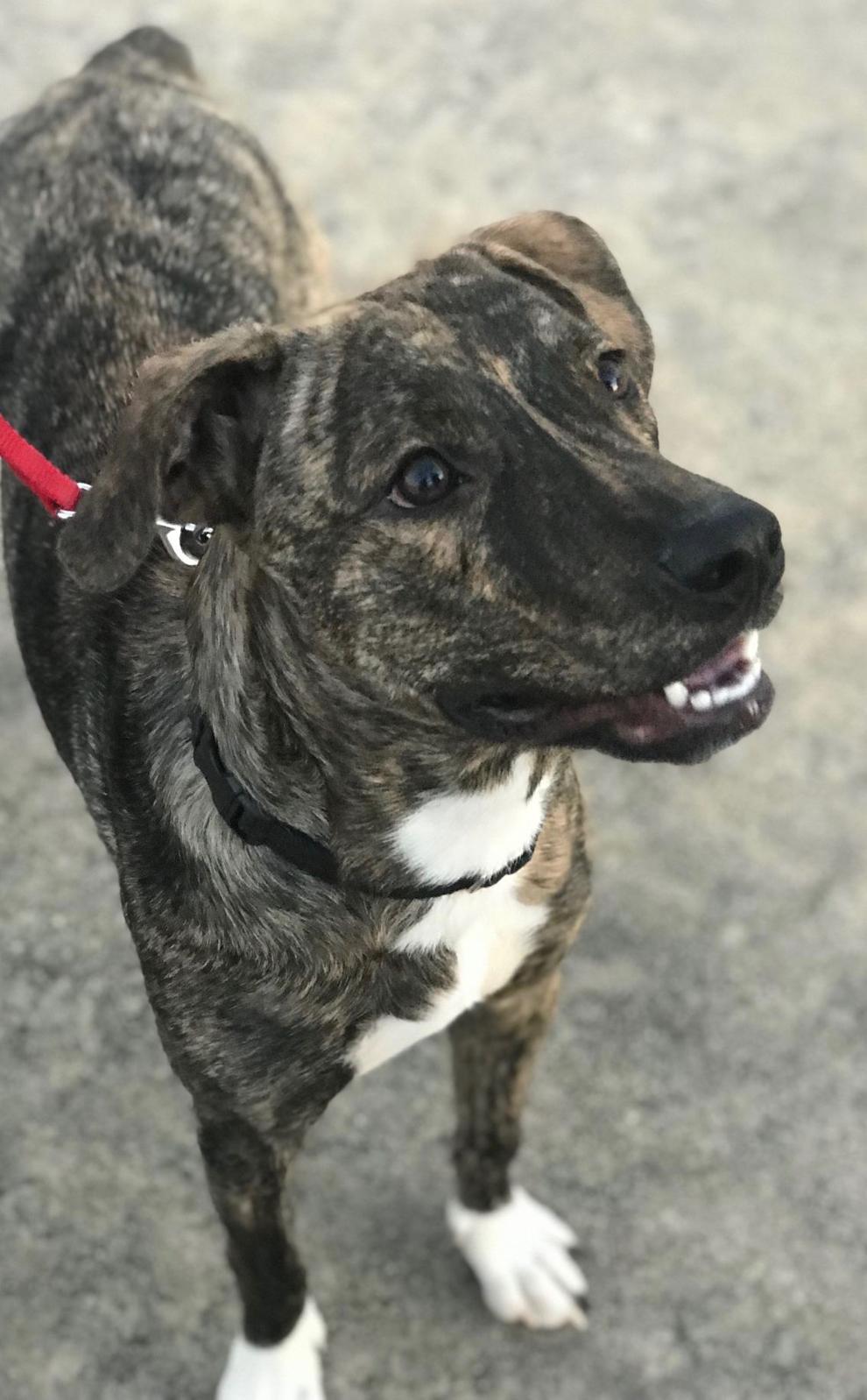 Archie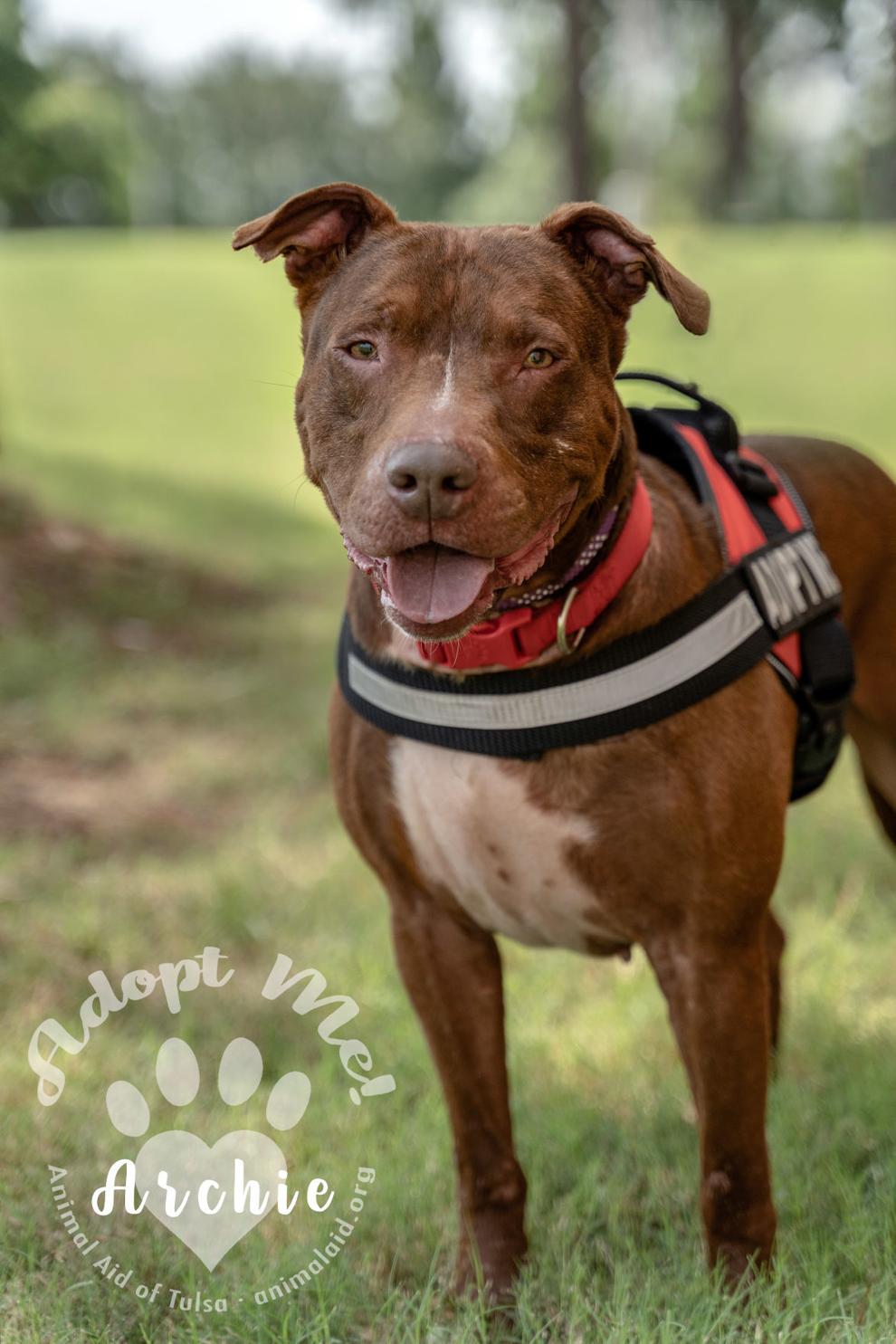 Oakley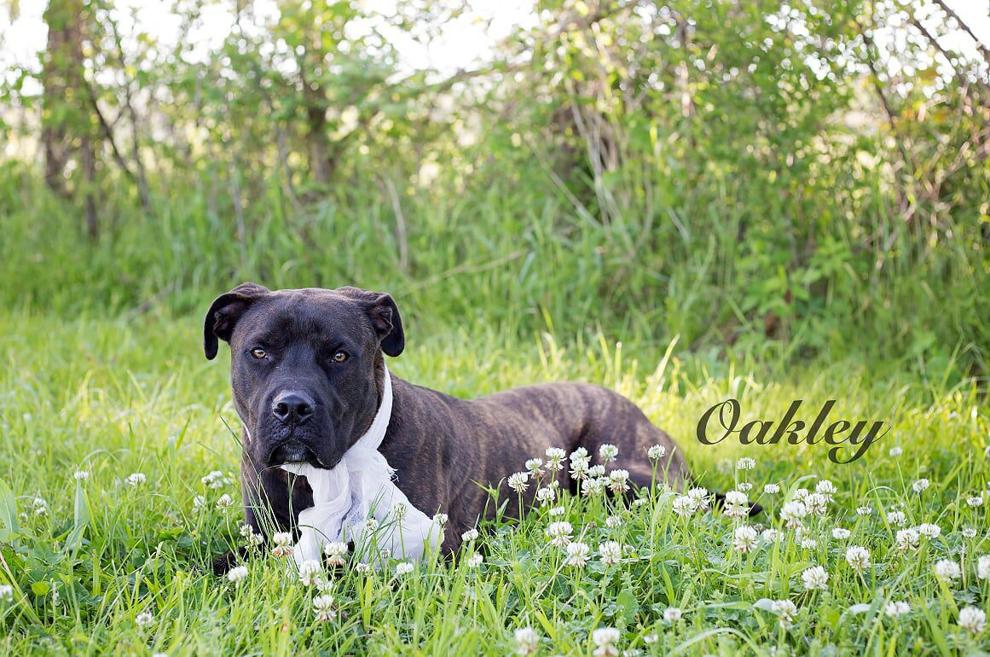 Mr. Heckles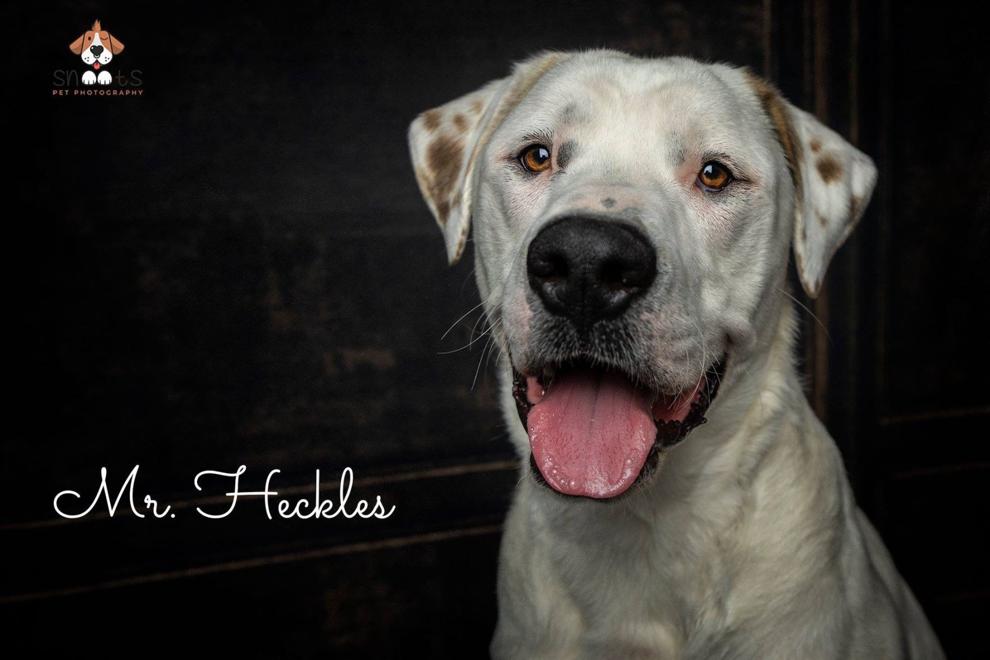 Eleanor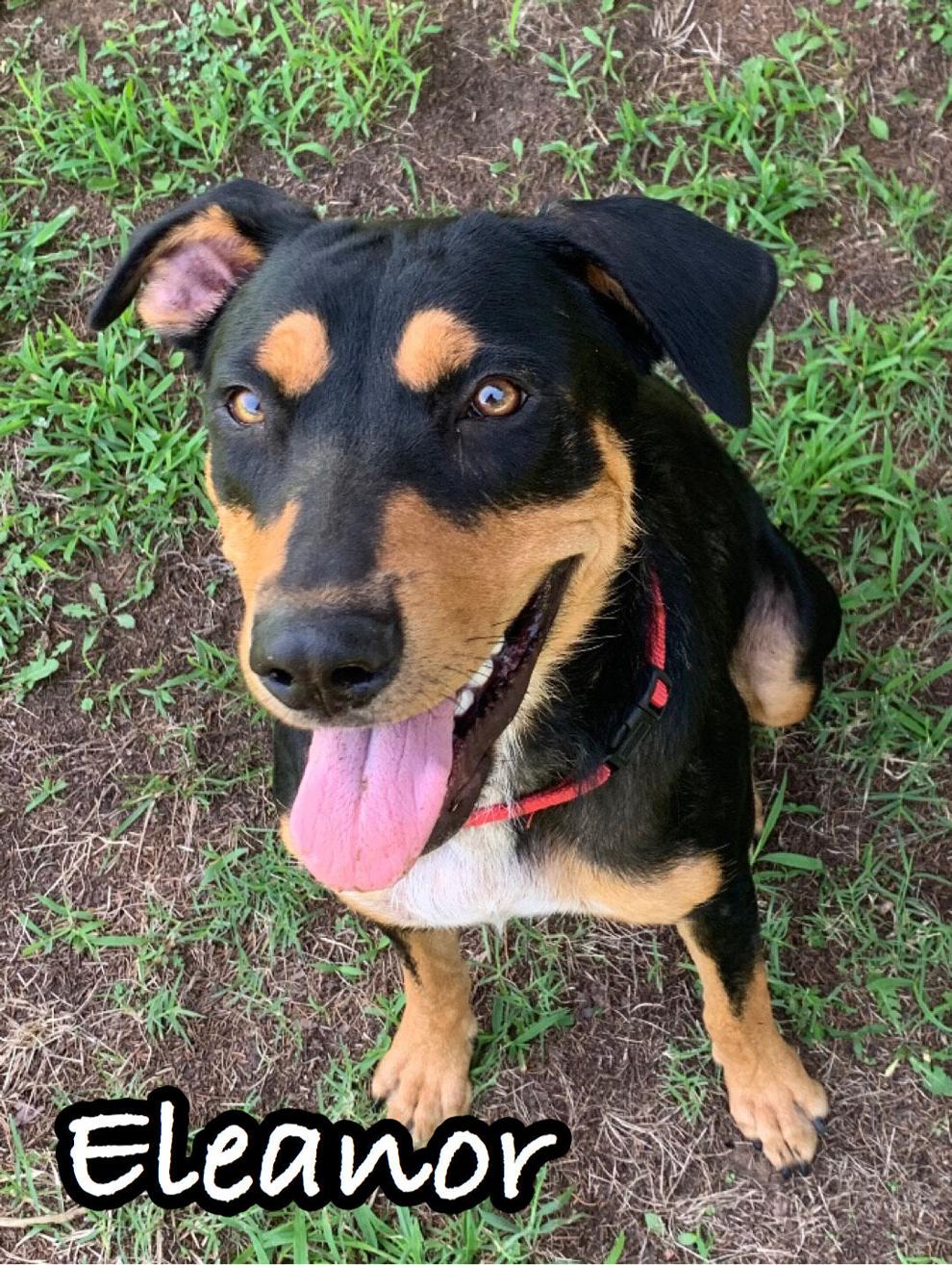 Lupen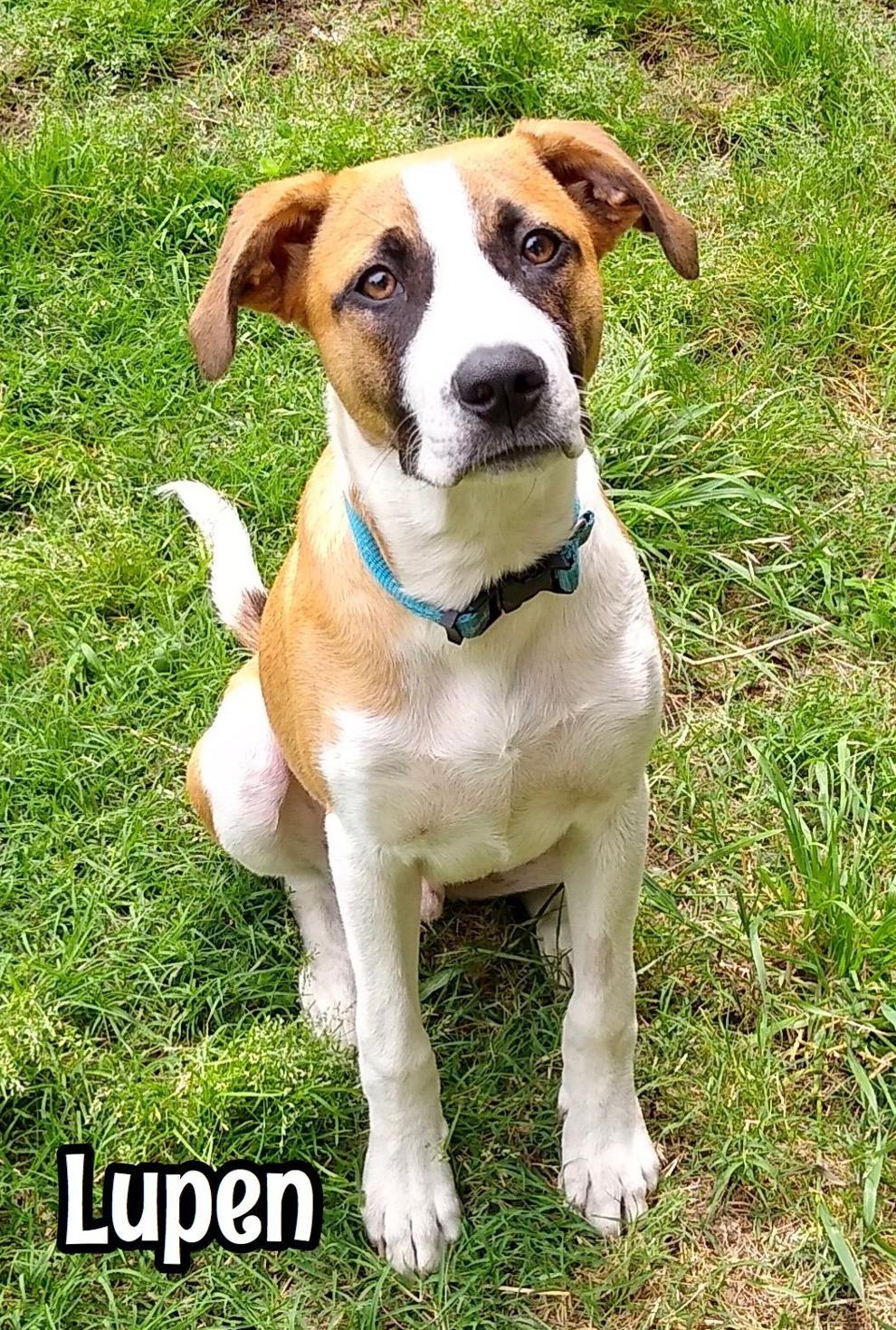 Percy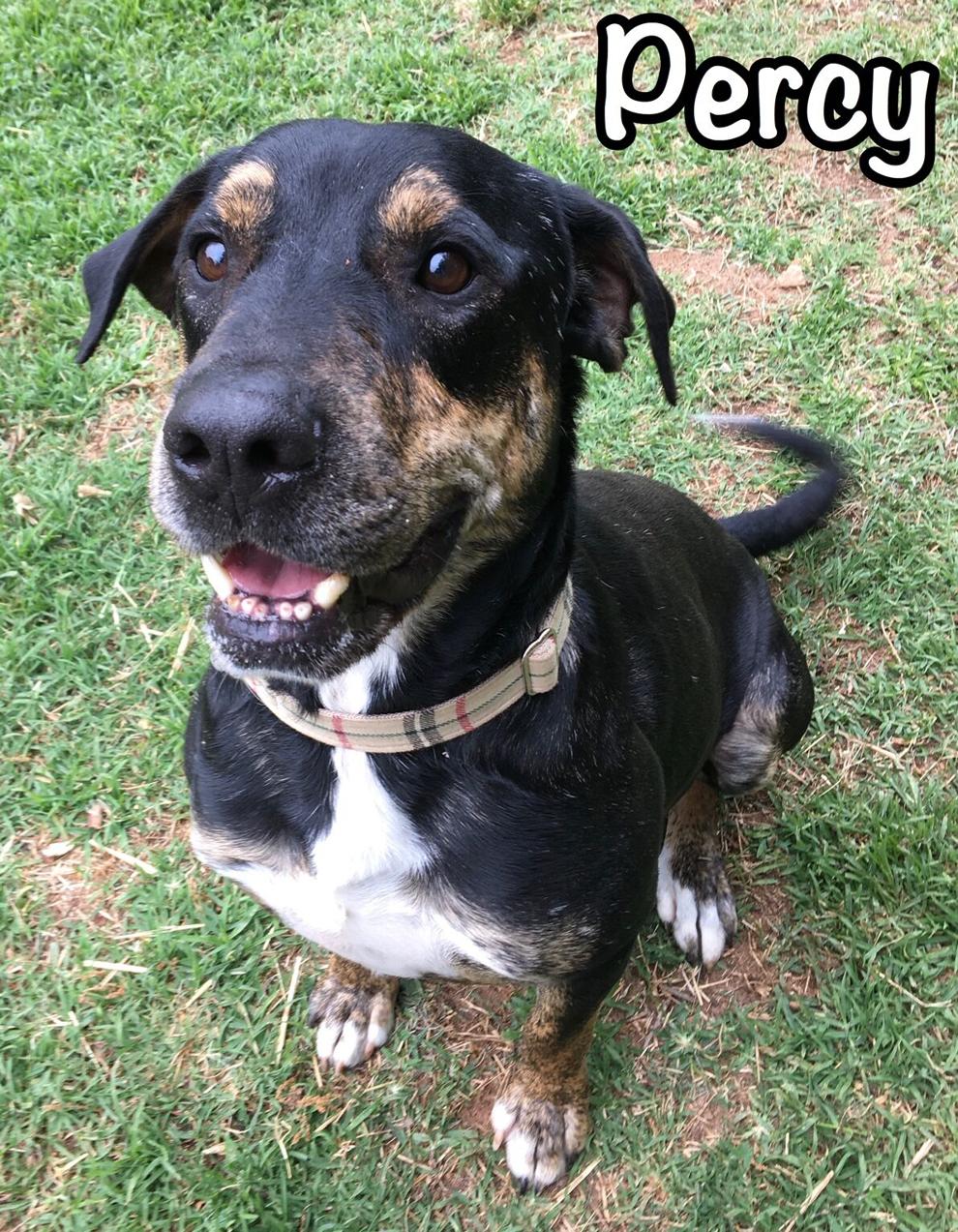 Delilah
Honey
Kiko
Boo
TomTom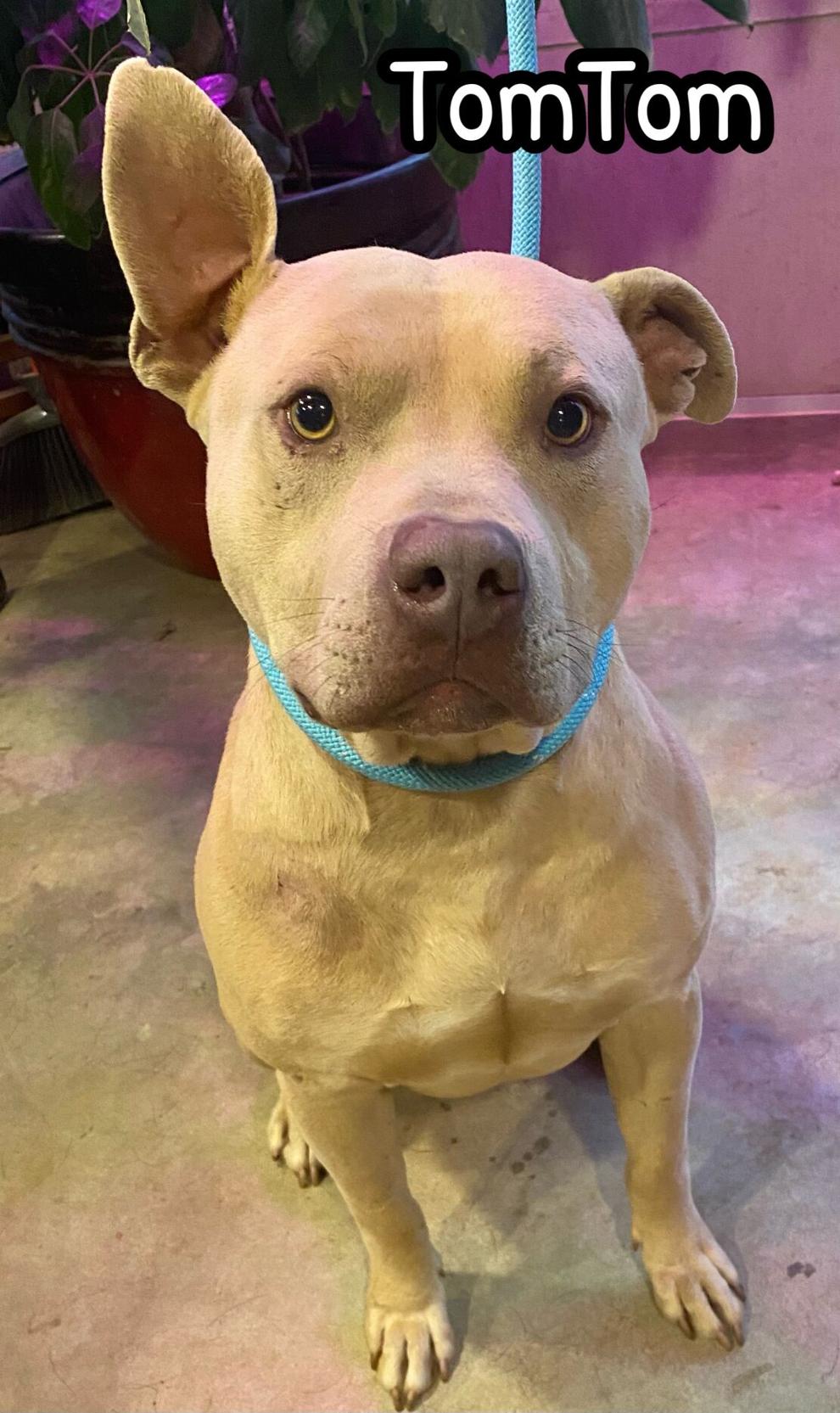 12 months for just $26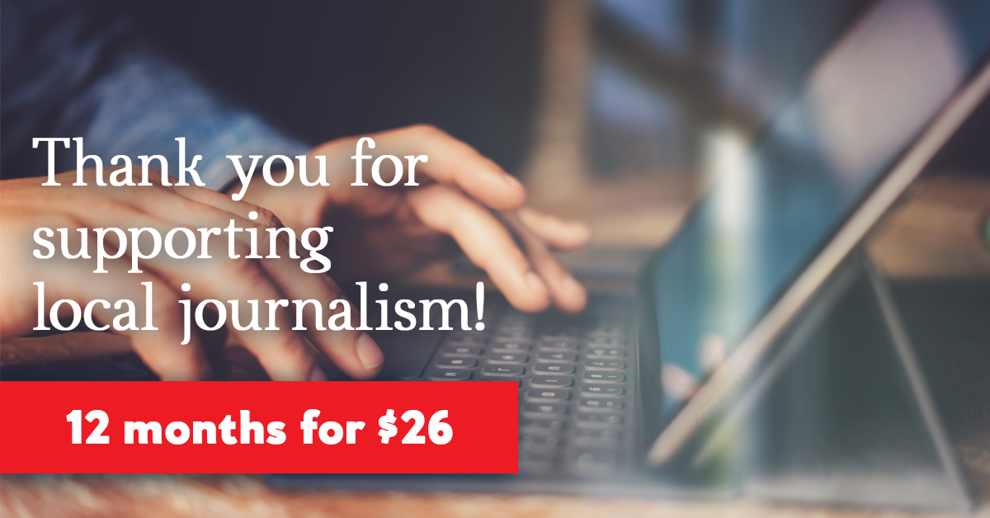 Broken Arrow man credits weight loss to 10,000 miles of dog walks