Hey, Oklahoma farmers. Are you ready for some screen time?
The next episode of the Emmy-winning CNN documentary series "United Shades of America" was shot here and features host W. Kamau Bell interacting with Oklahomans on their farms.
The episode, titled "All-American Farmers," is scheduled to air at 9 p.m. Sunday, July 26, and — like a farm-to-plate journey — it includes a trek to Wanda J's Next Generation Restaurant on Tulsa's Black Wall Street.
There are farms all across the U.S. Why was Oklahoma picked for the episode?
Bell said it was important to "expand the map" of the show. The series is in its fifth season, and an episode had never been shot in Oklahoma. Also, Oklahoma was uncharted waters for Bell, whose experiences in the state were limited to doing stand-up comedy in Oklahoma City.
"I haven't been to Oklahoma enough, so Oklahoma was always on my list," he said.
"I think we also look for places where there is some hidden history. You could tell the story of farming all across this land for the most part. Every state has some version of farming. But a state that has hidden history or unknown history is also important to us. For years, people would ask me to talk about Black Wall Street in Tulsa, so it felt like I was grateful that we could do multiple things in one episode, but also be in Oklahoma for the whole thing."
The series tracks Bell, described as a sociopolitical comedian, as he explores communities to understand the unique challenges they face and to have tough conversations about race.
In this episode, a mealtime visit to Wanda J's ties into the big picture and includes a recap of Black Wall Street's history and the Tulsa Race Massacre of 1921. Bell's tour of the area included a trip to Mabel B. Little Heritage House and conversations with J. Kavin Ross, founder and editor of the Greenwood Tribune, and Rep. Regina Goodwin, who grew up on Greenwood Avenue.
Otherwise, the episode is very much rural.
The episode starts and finishes with scenes from George Roberts' farm near Wewoka. Roberts is a third-generation farmer who operates 40 acres of land once owned by his grandfather. Roberts said he was 13 when his father died. He said it's satisfying to walk on the farm because it gets him as close as he's ever going to get to a grandfather he didn't know.
Roberts is a Black farmer. The documentary says that, at the turn of the 20th century, Oklahoma was home to more than 50 thriving all-Black farm towns. Black people were living a version of the American dream. What happened to those towns? And will someone in the Roberts family become a fourth-generation farm operator?
The episode analyzes not just the plight of Black farmers, but farmers, period.
Bell said his respect level for farmers is "the highest."
"I think I learned a lot this episode," he said. "And I certainly feel like if there is anything this episode can do is hopefully it will wake Americans up because I don't think that we as a nation know enough about farmers and what they are going through. I didn't understand operation loans until I got there, that every farmer has to have that, and I also didn't know about the fact that the price of wheat hasn't really gone up at all for 40 years. Those are things that are important to know."
Scott Blubaugh, who operates a Kay County ranch, is president of the American Farmers and Ranchers/Oklahoma Farmers Union. Blubaugh talked with Bell about how trade wars and regulations have impacted farmers. One of the episode's "wow" moments comes when Blubaugh tells Bell how little a farmer gets from the sale when a box of cereal is bought at a store. Oklahoma is football country, in addition to farming country, so footage shows Bell attending a Tonkawa High School football game.
Angela Faughtenberry of 413 Farm in Adair is the last of three farmers spotlighted in the episode. Instead of dealing with big conglomerates, Faughtenberry works to provide food directly to chefs and farmers markets.
Asked how farmers were selected, Bell said producers of the show worked hard to find the right farmers for the episode. Any of their stories could have filled all 42 minutes of content, according to Bell, but he said it was important to show different versions of the story to give viewers an idea of what farmers are going through.
"That's the thing with America," he said. "We need multiple versions of peoples' stories. A lot of times, we see one version and we go 'Oh, that's the version.' "
Visiting multiple farms created opportunities for Bell to engage in myriad farm activities. He chased pigs into a pen. He gently picked up chickens for transportation to free-range turf.
"I am certainly open to things like this, but I had not spent any time on a farm like that," he said, adding that he doesn't want to give the impression that he actually "helped." Said Bell: "They allowed me to help. They allowed me to do that."
Bell declined to be a participant when pigs were castrated at Roberts' farm.
"We had crew members who would not even come close to it," Bell said.
Bell was asked what his "takeaway" was following the episode's completion. His takeaway was altered by the arrival of COVID-19.
"I already knew the situation was pretty bleak for farmers, and then the pandemic hit and the supply chain starts to fail," he said, adding that he did a follow-up interview with Blubaugh for cnn.com and a follow-up interview with Roberts that will debut after the episode airs.
"It's like everything we learned about them has only been made more dire since COVID-19. Like George, six of his family members got hit with COVID-19. At last check, none of them passed away, but that was six people who couldn't be on the farm. So for a little bit, he was like a one-man band. That's too much work for six people, let alone one person."
On June 22, a GoFundMe campaign was created to save Roberts' farm. Bell said people from the show encouraged him to launch the campaign.
"Like, let's give this guy some help because I think his story is so beautiful and he is such a beautiful human being," Bell said. "From his demeanor, you would think he is doing well. He really laughs easily and he laughs hard and has a beautiful spirit. But it is exactly what you see on TV, except I am not there slowing the work down."
Faughtenberry said it was an honor to work with Bell and his production team. She said people from the show flew in from Los Angeles and New York City to hear about her "journey" through farming.
Faughtenberry provided this statement to the Tulsa World: "I'm a granddaughter of an immigrant. Through my grandfather's grit and determination, he was able to build a life for our family here in America, the greatest country on earth. He was a farmer, my uncle was a farmer and I'm living out my lifelong passion and calling of farming.
"It's been a great privilege to serve restaurants and families across Oklahoma and Texas. I look forward to the journey ahead as I continue to live out my dream through both serving my community local, organic meat and eggs as well as teach new and beginning farmers how to farm from across our state."
Bell said one thing he really took away from the episode is it's important that, if we want to fix the system collectively, we should all start eating more locally.
"And I know probably a lot of people in Oklahoma probably do that already, but it doesn't happen in most places in the country," he said.
"If you focus on supporting your local farmers, like we show in the episode, then a lot of the supply chain stuff could be fixed if you (say), I'm only going to order the meat that is available around me. But I think we get caught up in going to the grocery store and getting whatever we want, whenever we want. Or if seasonally you support local farmers as opposed to, like, 'I want strawberries and I don't care where they come from or what time a year it is. I'm going to get strawberries.' "
Bell suggested the solution to some problems could be solved by going the old-school America route. Eat what is around you. Eat what you can grow.
---
Take it to the lake: Delicious, make-ahead food perfect for the lake or a picnic
Take it to the lake: Delicious, make-ahead food perfect for the lake or a picnic
Fruity Breakfast Platter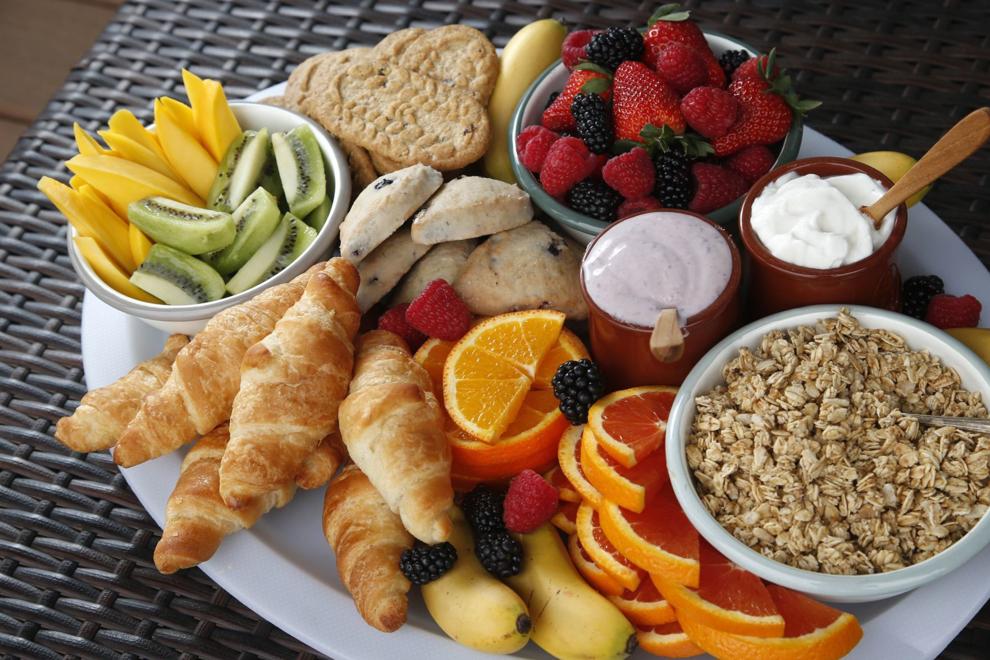 Packable Lemonade
Seven-Layer Greek Salad Dip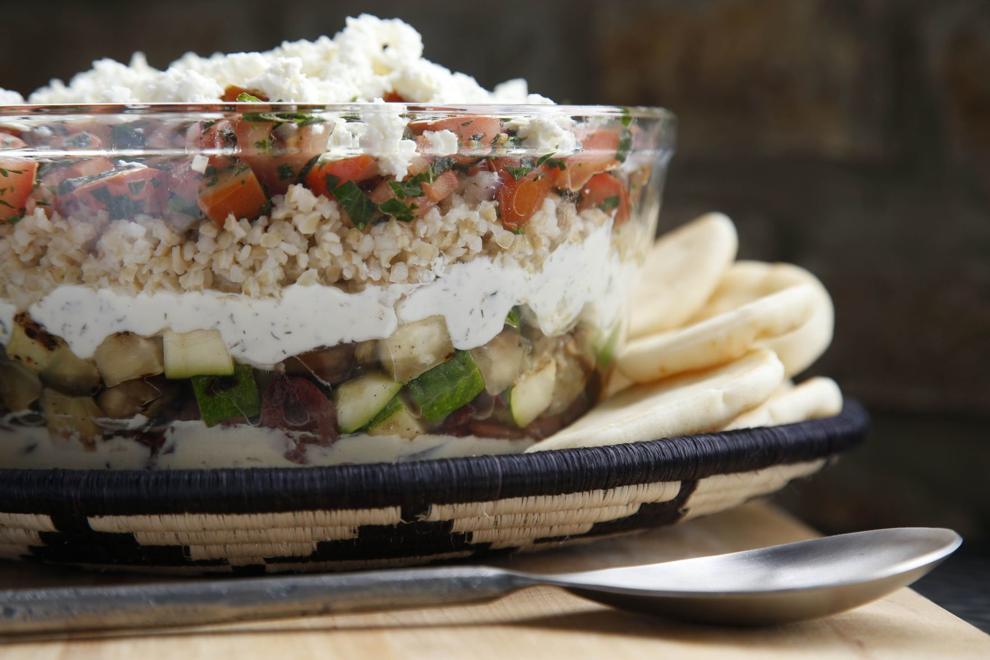 Ultimate BLT Sandwiches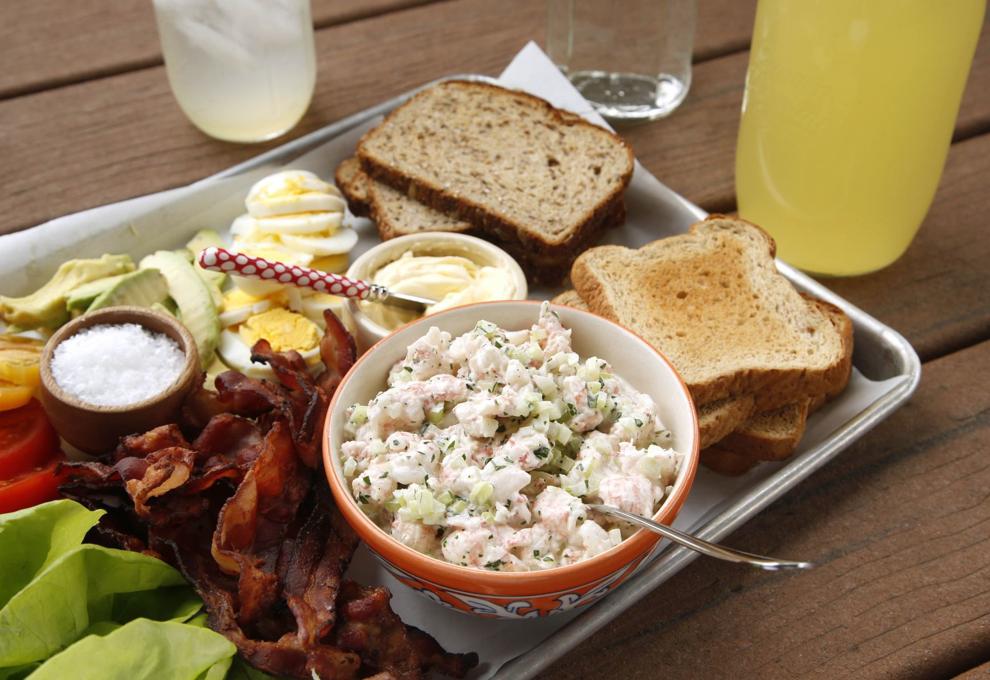 Pressed Italian Picnic Sandwiches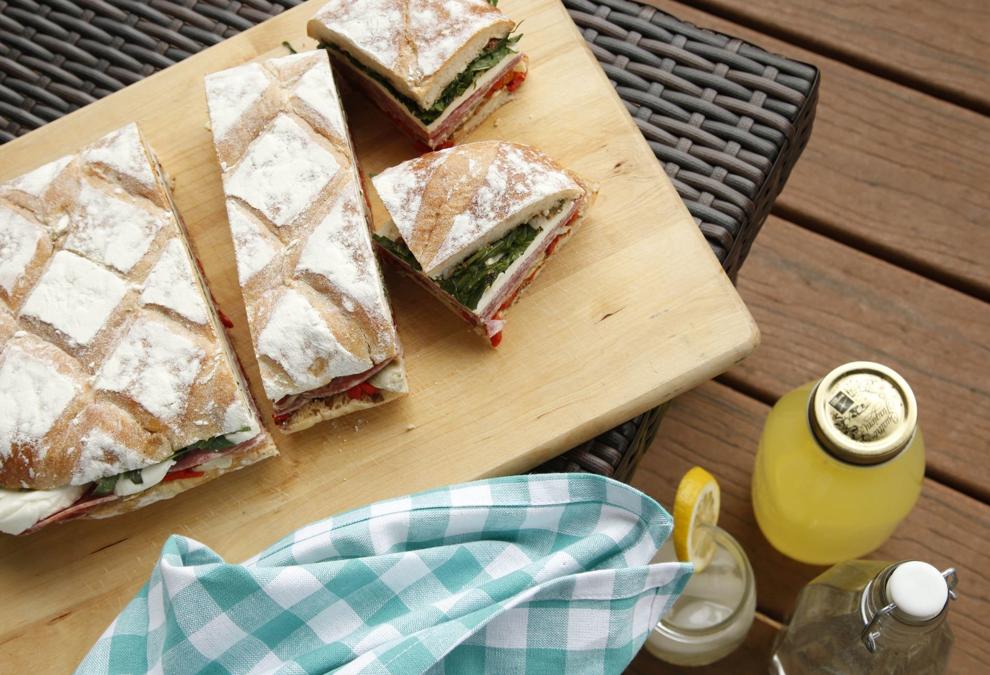 Orzo Pasta Salad in a Jar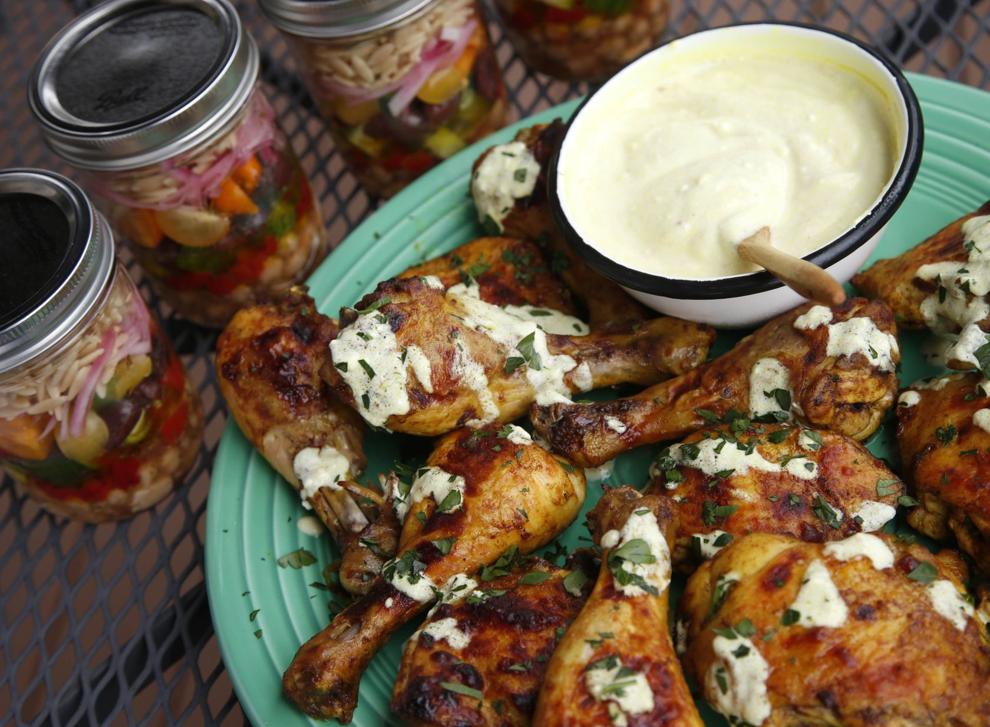 Persian Chicken with Spiced Yogurt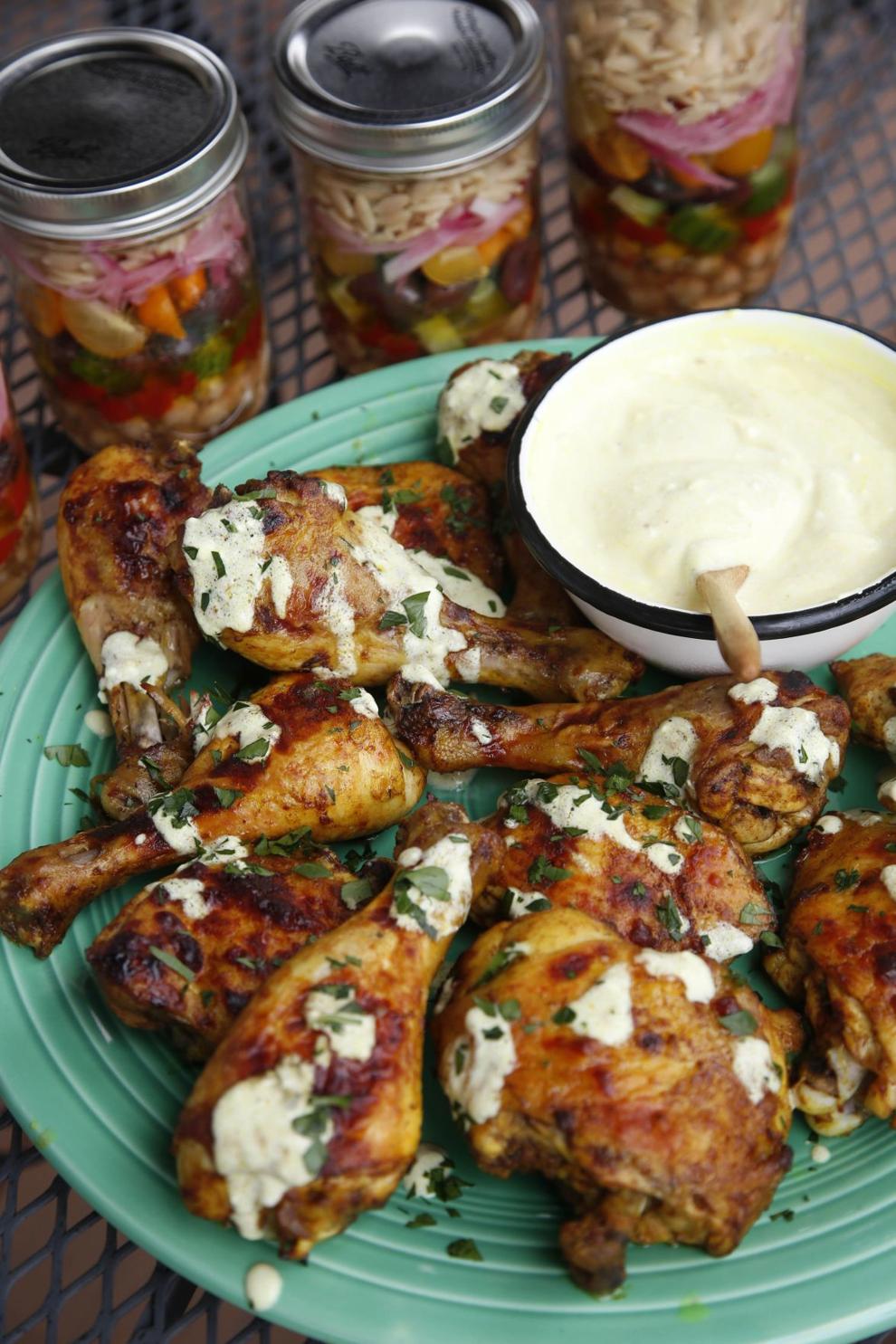 Black-and-Blue Berry Galettes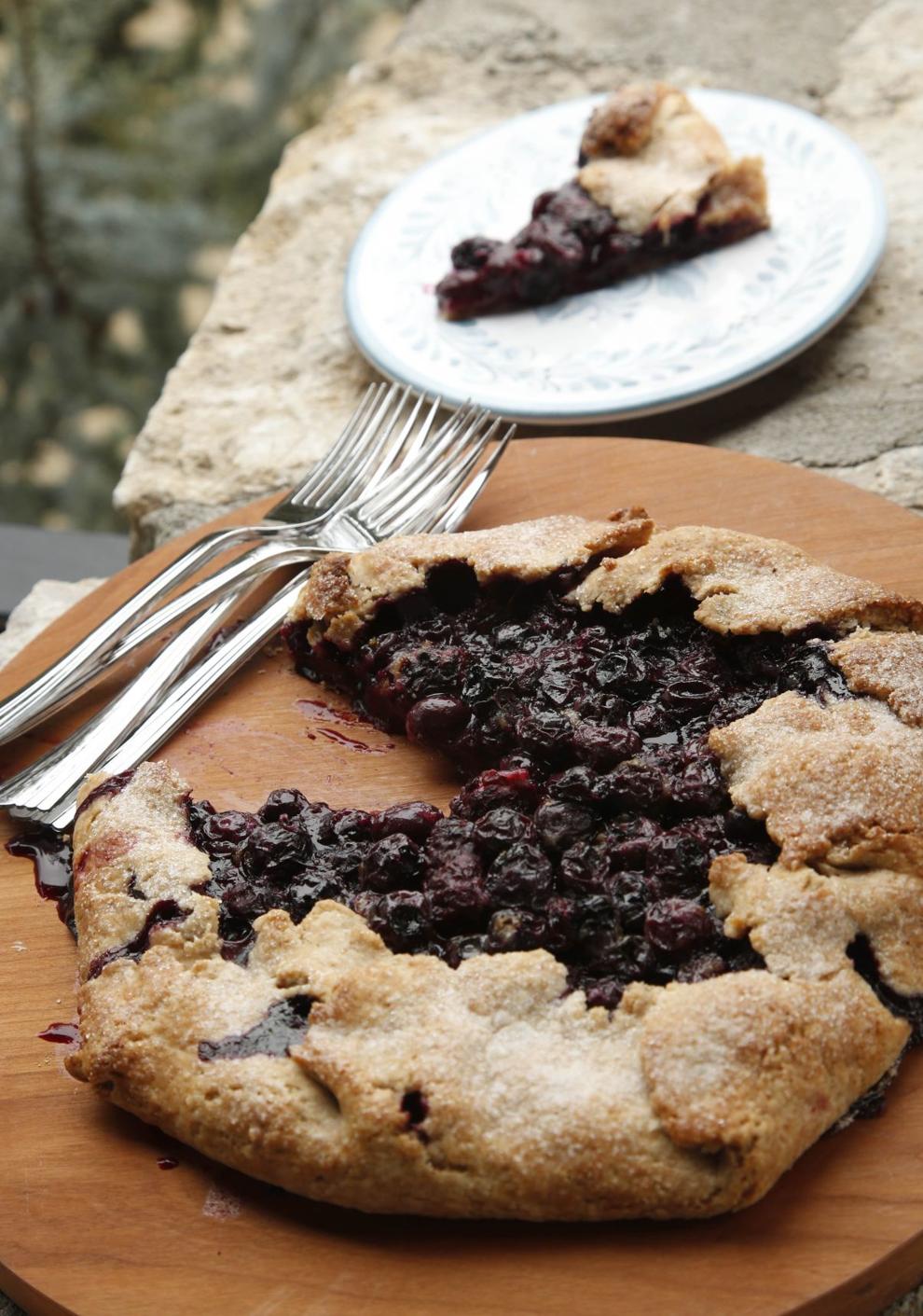 2020-04-04 twmpromop1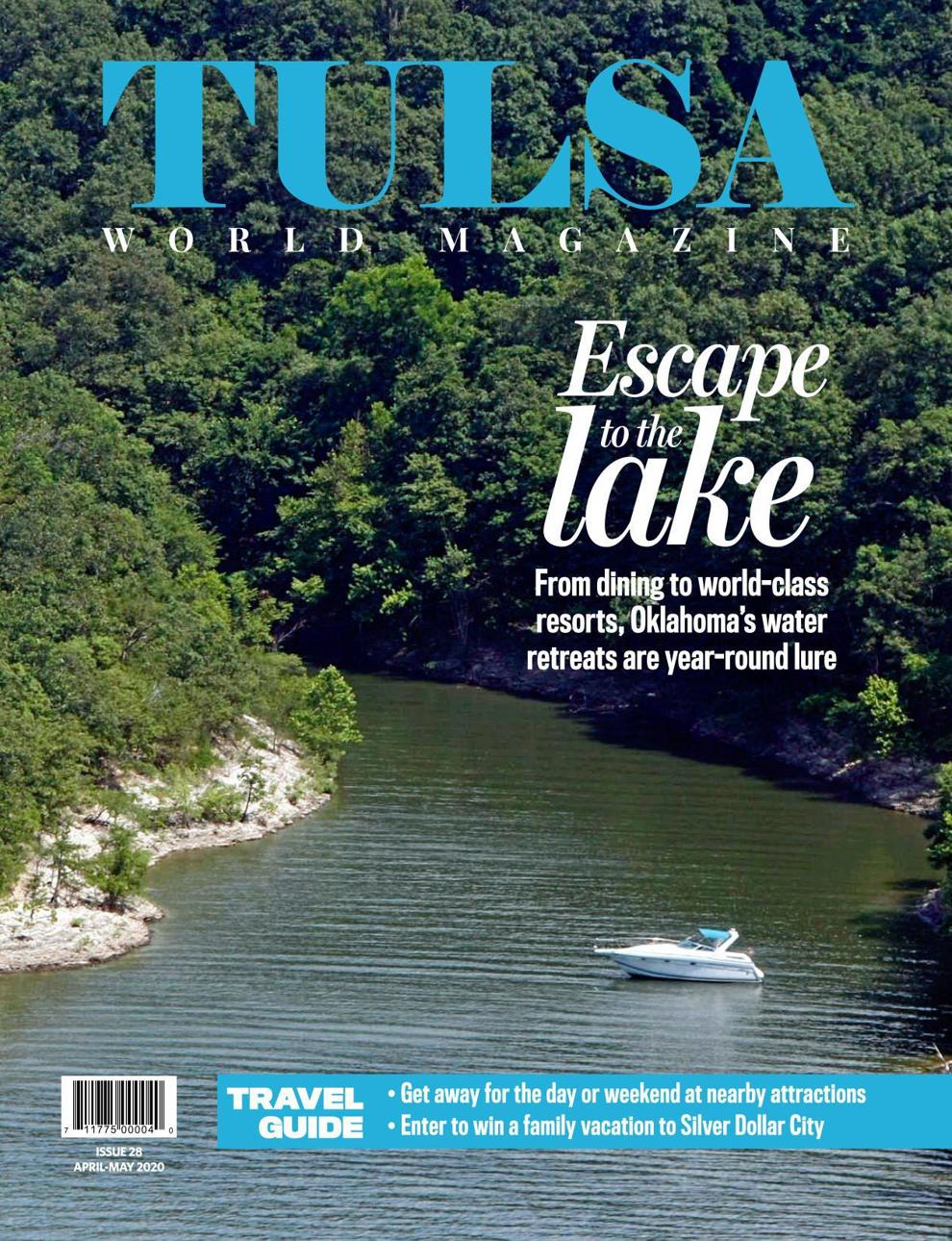 Jimmie Tramel 918-581-8389
jimmie.tramel
@tulsaworld.com
Twitter: @JimmieTramel