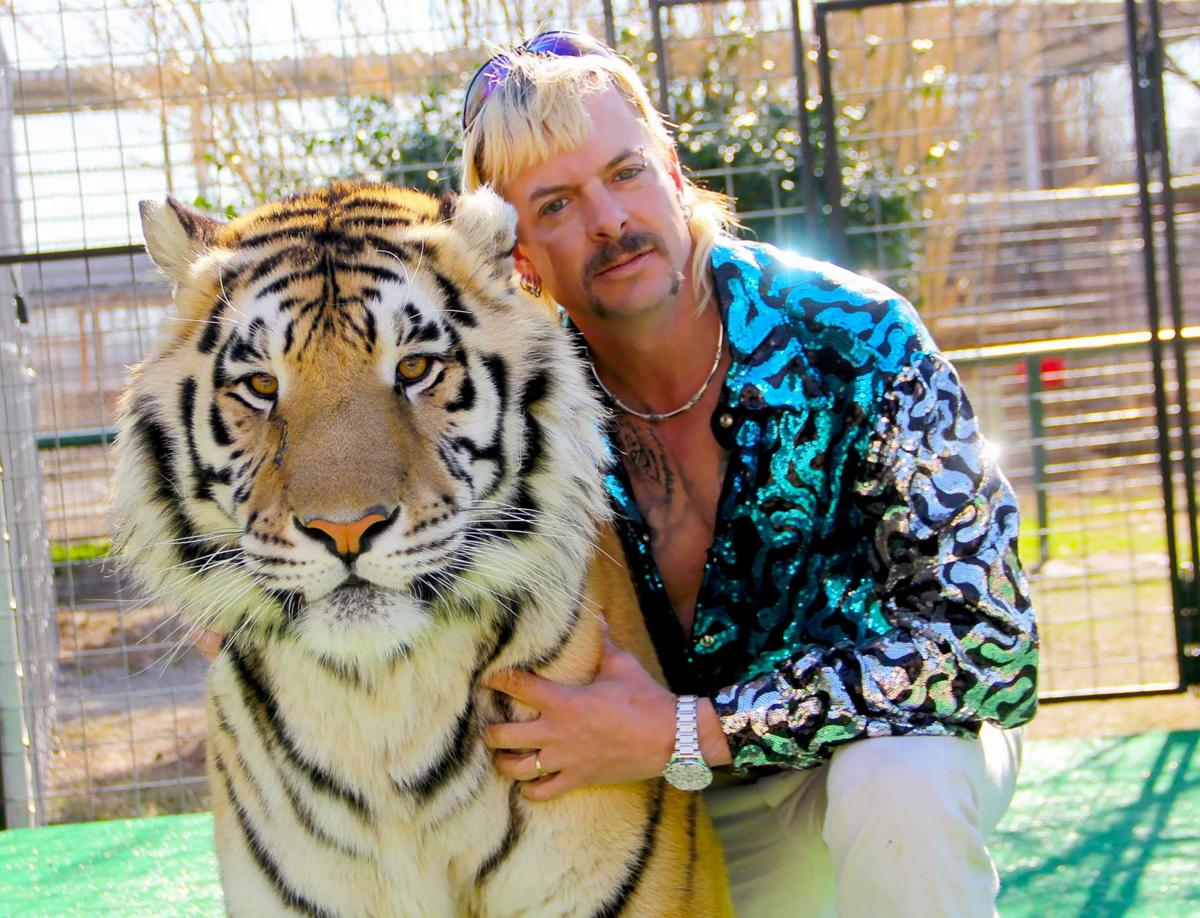 On the heels of the Netflix docu-series "Tiger King: Murder, Mayhem and Madness," Investigation Discovery is unleashing two new specials — a sequel and prequel. Included: Footage from exclusive jailhouse interviews with Joe Exotic.
The sequel ("Joe Exotic: Tigers, Lies and Cover-Up") examines the question of what happened to Carole Baskin's husband, Don Lewis. The three-hour special will take a new look at the evidence surrounding Lewis' disappearance.
Parts one and two are scheduled to air Sunday, Sept. 27, and the sequel will conclude with part three Monday, Sept. 28.
Immediately following the finale, the prequel ("Joe Exotic: Before He Was King") will delve into the childhood traumas and dramatic events that shaped the mind of the man who operated a roadside zoo in Oklahoma.
Said a news release: "This comprehensive, one-hour special puts the entire salacious story in context and uncovers dark secrets about Joe's past. Using exclusive and never-before-seen interview footage of Joe Exotic, including personal photos and home movies, we reveal the dark secrets that led to the colossal crash that has landed him in prison for decades. What sent Joe Exotic down the path of depravity, polygamy, live animal collecting and trading and, ultimately, conspiracy to commit murder?"
---
Tulsa Greek Festival: See photos of the event back to the 70s
Jimmie Tramel
918-581-8389
Twitter: @JimmieTramel
Stay tuned in
Get the latest information on hit TV shows and more with our weekly newsletter!